What if someone told you that you can recreate that luxurious spa experience at home? Imagine a full day of relaxation right in the comforts of your home – that's a spa day minus the commute and many dollars spent. What a treat!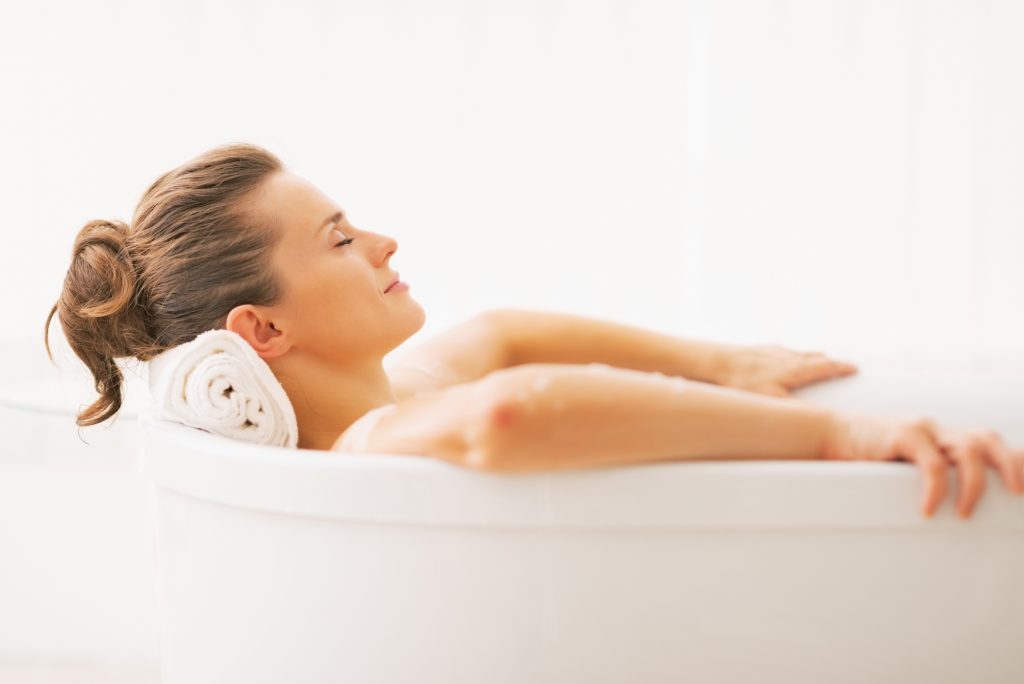 Here are some of the best at-home spa ideas you can create using some all-natural essential oil recipes that you can make yourself. Even just making the recipes is already some fun time that can take you out of your tiring routine. The products you can make are all toxin-free, and you can use them regularly in exchange for your store-bought ones.
Are you ready to make your home spa-like? We've got spa tips and some homemade spa treatments you can try. You can do it one at a time or dedicate a full day just for rest and relaxation. Come on! You sure deserve some me-time!
At-Home Spa Day Ideas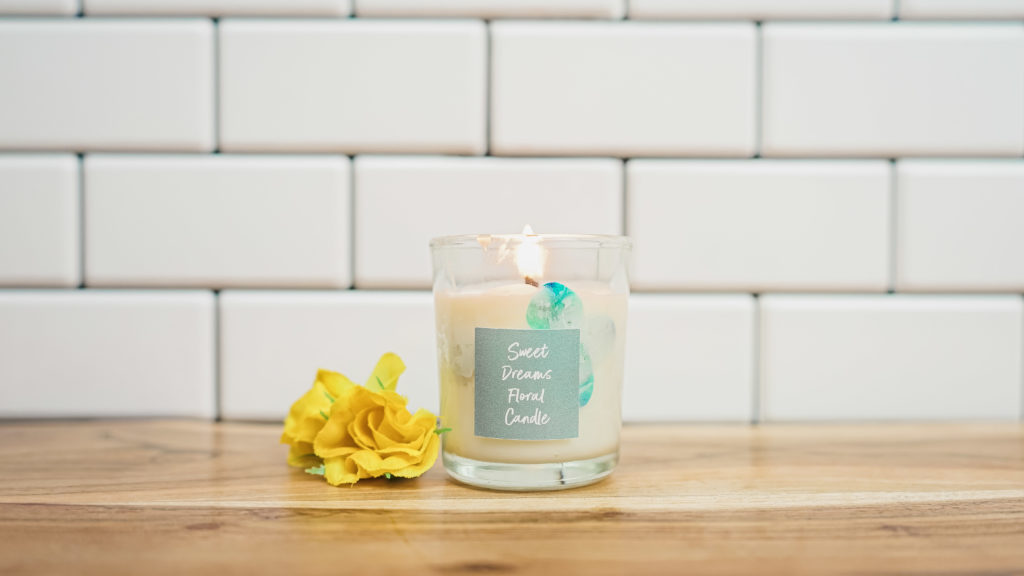 Setting Up
Let's start with setting the correct ambiance. Candles and diffuser blends! The whole aromatic solitude. Here are some of our favorites:
Of course, you have to slip onto your favorite cozy robe, maybe some slippers, a headband… you know the drill.
You can also prepare lemon water and play a relaxing music playlist, an audiobook, or your favorite podcast to complete the setup. Finally, no phone! Take a little break.
DIY Spa Treatment (Essential Oil Recipes)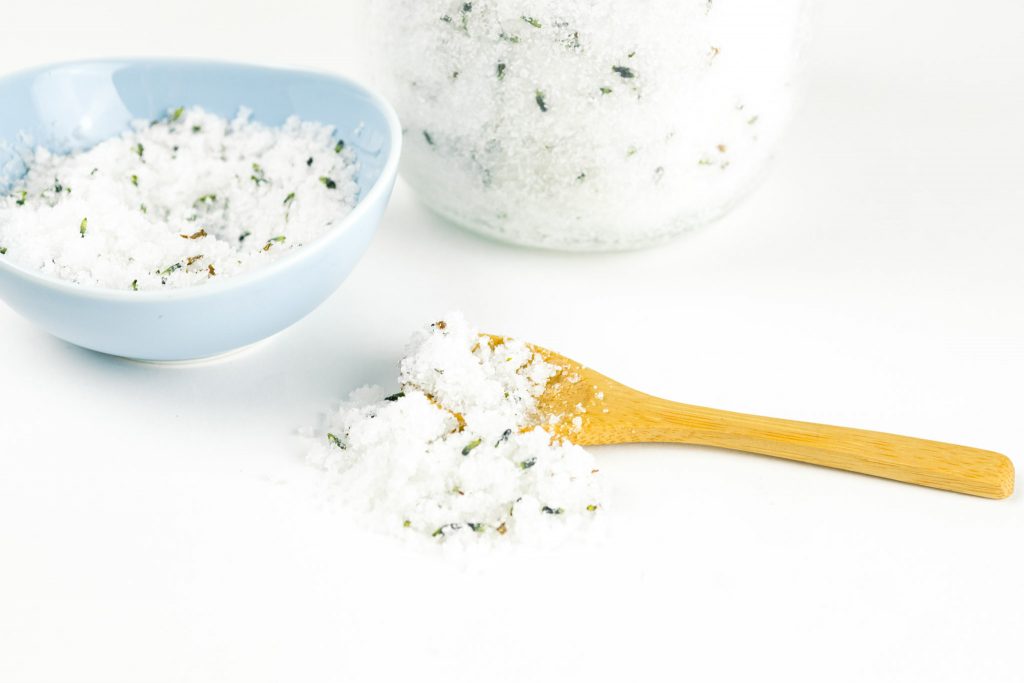 Holistic spa treatments help care for the body and mind. With essential oils and a few other natural ingredients, it's easy to create your own DIY spa treatments.
Aromatic Bath or Shower
Start your holistic spa day treatment by de-stressing and relaxing in a bath or shower using essential oils. Add one of these essential oil bath recipes to your bathtub as you fill it. Milk baths will nourish your skin, while bath salts will help your body detox and relieve pain. If you're not so much of a bath person, you can use one of these shower steamer recipes to level your shower.
Milk Bath Recipes
Bath Salt Recipes
Shower Steamer Recipes
Exfoliate
After you've soaked and relaxed for a bit, exfoliate your skin using one of these naturally exfoliating sugar scrub recipes. The sugar will exfoliate away dead skin, while essential oils in these recipes support your skin's health and appearance. Exfoliating your skin will reveal beautiful new skin, even your skin tone, and support your natural glow.
Sugar Scrub Recipes
Lip Scrub Recipes
Foot Scrub Recipes
Massage Therapy
Now that your skin is prepped, step out of your bath and follow up with an essential oil massage blend. Massage the back of your neck, arms, and hands with one of these massage recipes.
Massage Blend Recipes
Aromatic Meditation
Now that your body is relaxed, continue relaxing your mind through meditation. Meditation is the mental habit of training your mind to focus and redirect your thoughts. The benefits of meditation include a more positive outlook, better self-awareness, and better sleep. To learn more about the benefits of meditation, check out this blog post. It also includes a diffuser blend recipe. This is another great resource for diffuser blends for meditation. Check it out here.
Bonus Spa Face Treatments
Another common spa treatment is a facial. Here are some toxin-free recipes to refresh your face.
You can also check out this 6-step skincare routine with all-natural recipes that work!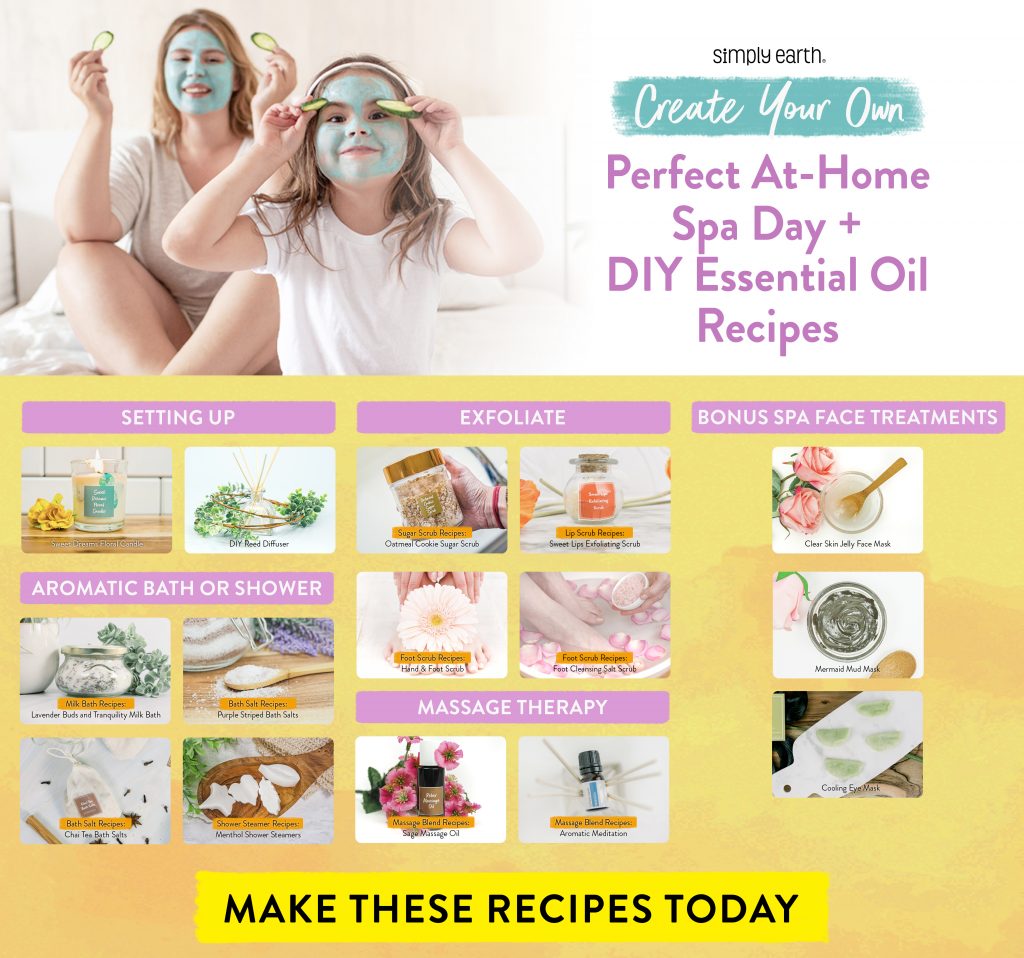 Reflect After Your At-Home Spa Day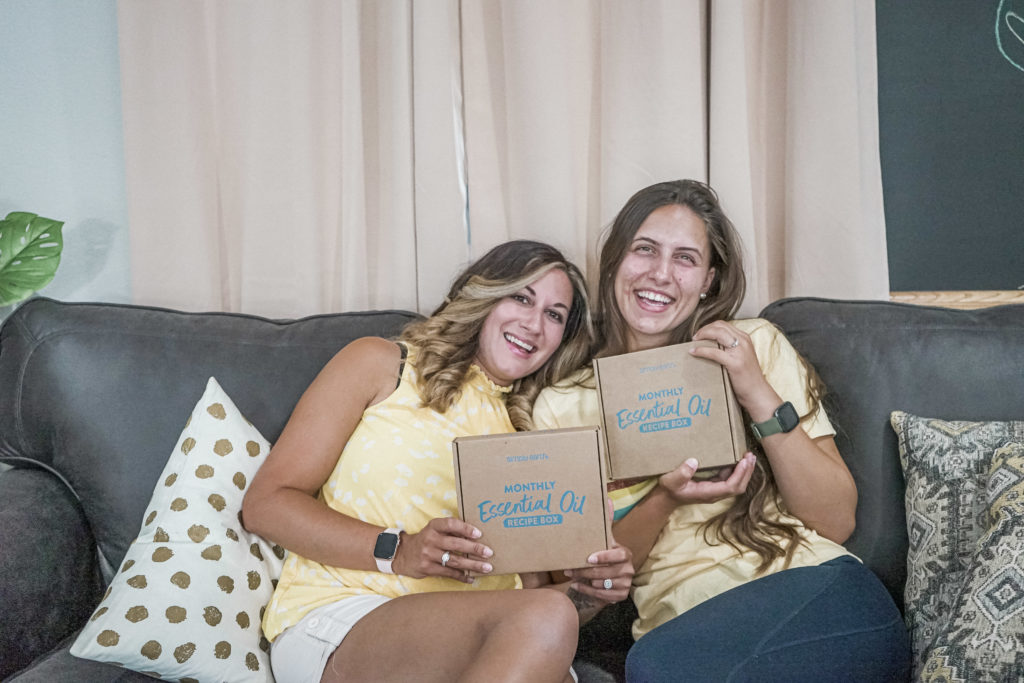 Once you've finished your homemade spa treatments, take a minute to reflect. What recipe did you like best? What new recipe will you try next time? Make a note so that you can keep building the holistic spa treatments that are best for you.