Waking up with a cold is the worst, right?
You feel groggy, it feels like someone poured cement into your brain, and ache all over. That is one tough way to start your morning. With this Eucalyptus and Lime Shower Steamer recipe, you can help relieve all those cold symptoms toxin-free.
What You'll Love About This Recipe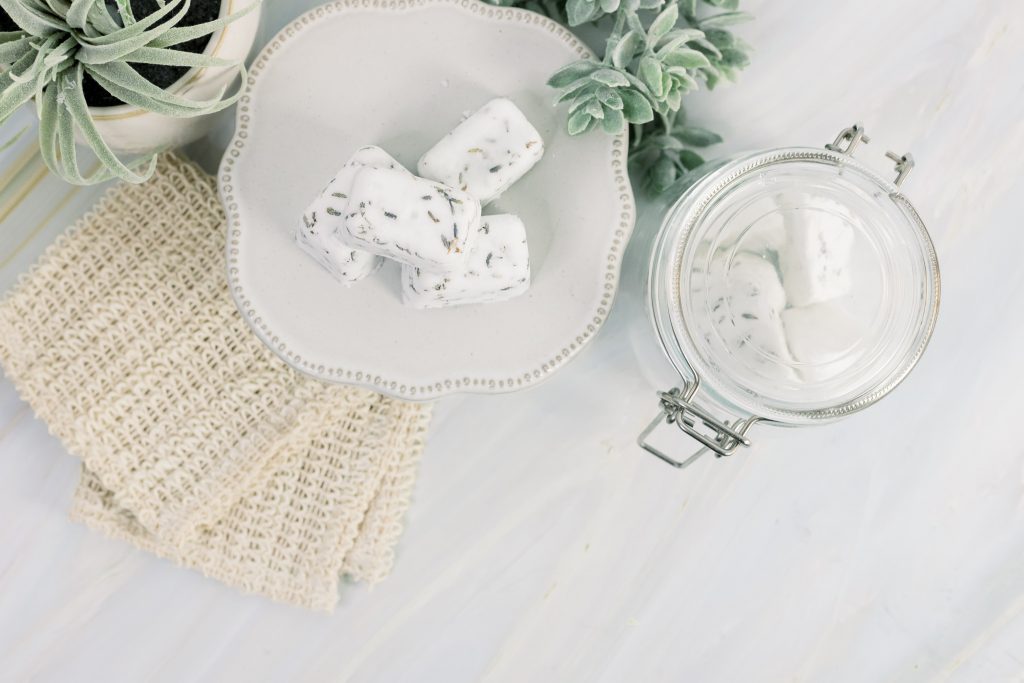 This recipe only takes about 5 minutes to make (plus 24 hours to dry). Once it's made, you can store them for easy use when those groggy mornings strike.
Eucalyptus Steam Shower Benefits
This recipe uses the steam of your shower to deliver the aroma of Eucalyptus Essential Oil. The steam along with eucalyptus oil will help loosen congestion and energize you. It's one of my favorite recipes to tackle cold symptoms.
What's In The Recipe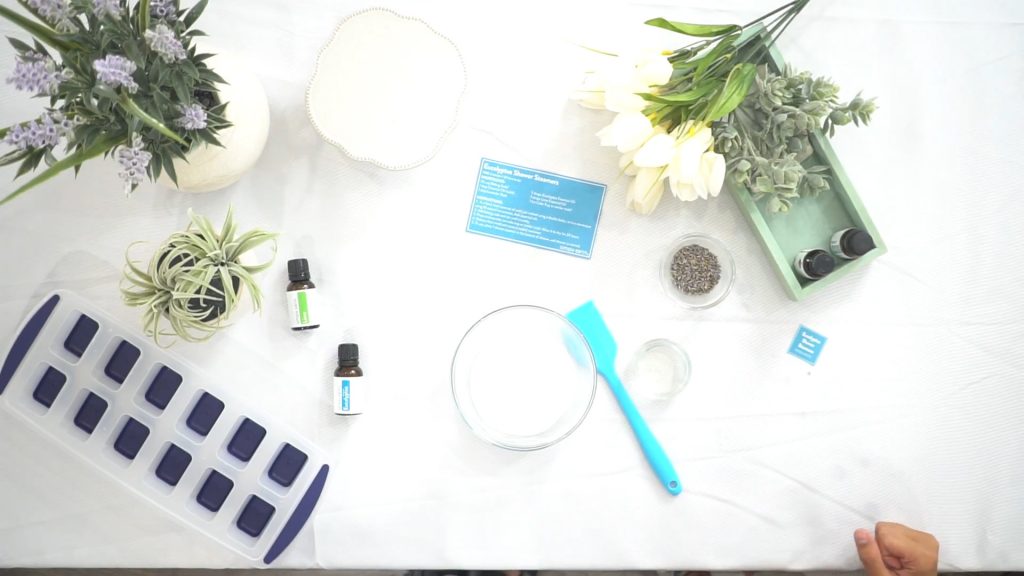 Baking Soda
Baking Soda helps this recipe dissolve in the shower. It's also soothing to dry and irritated skin so it will soothe your feet as you shower.
Coconut Oil
Coconut Oil is antimicrobial and is a natural way to hold the shower steamer together.
Lavender Buds
Lavender Buds are in this recipe to create a calming atmosphere. Their lavender aroma is a great way to soothe the stress that can come with a cold. Tip: If you are worried about the buds clogging your shower drain, you can grind them in a coffee grinder before mixing them into this recipe.
Eucalyptus Essential Oil
Eucalyptus Essential Oil is energizing and acts as a decongestant.* When you use this in your shower the steam will help carry the aroma up to you to help your nose to soothe your sinuses. It will also help with headaches that can come along with colds.
Lime Essential Oil
Lime Essential Oil is one of my favorite oils for energy. It's a happy aroma that will help lift you out of the grogginess that comes with a cold. It helps clear your nasal passages and fight sinus infections.*
Ice Cube Tray
You'll also need an ice cube tray or similar mold. This allows us to make the steamers in a convenient size to pop into the shower for single use.

Things to Remember When Using This Recipe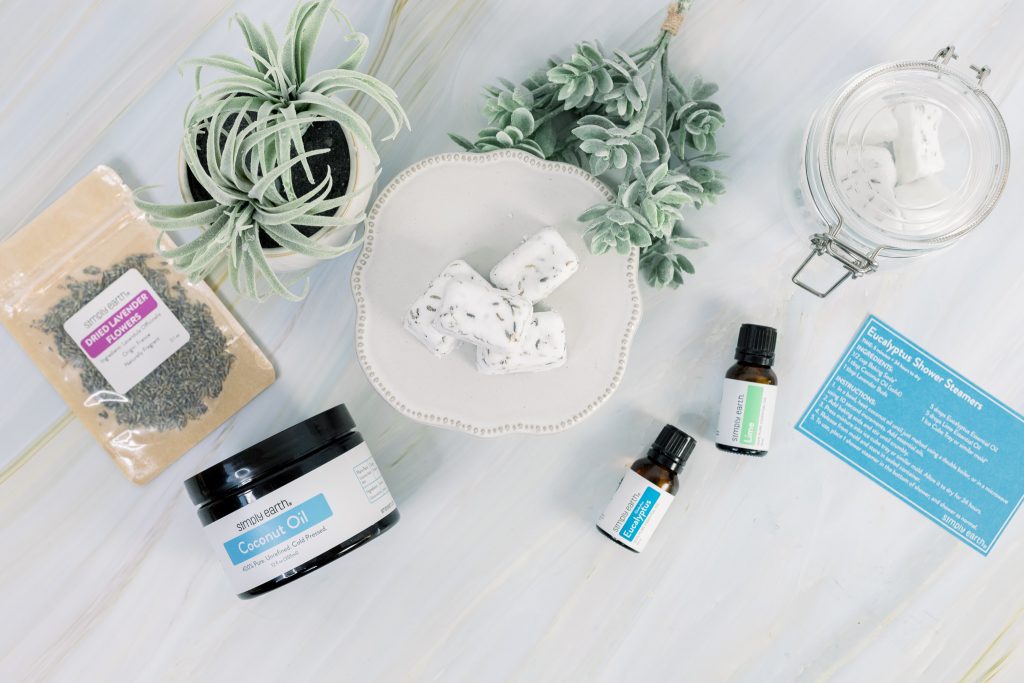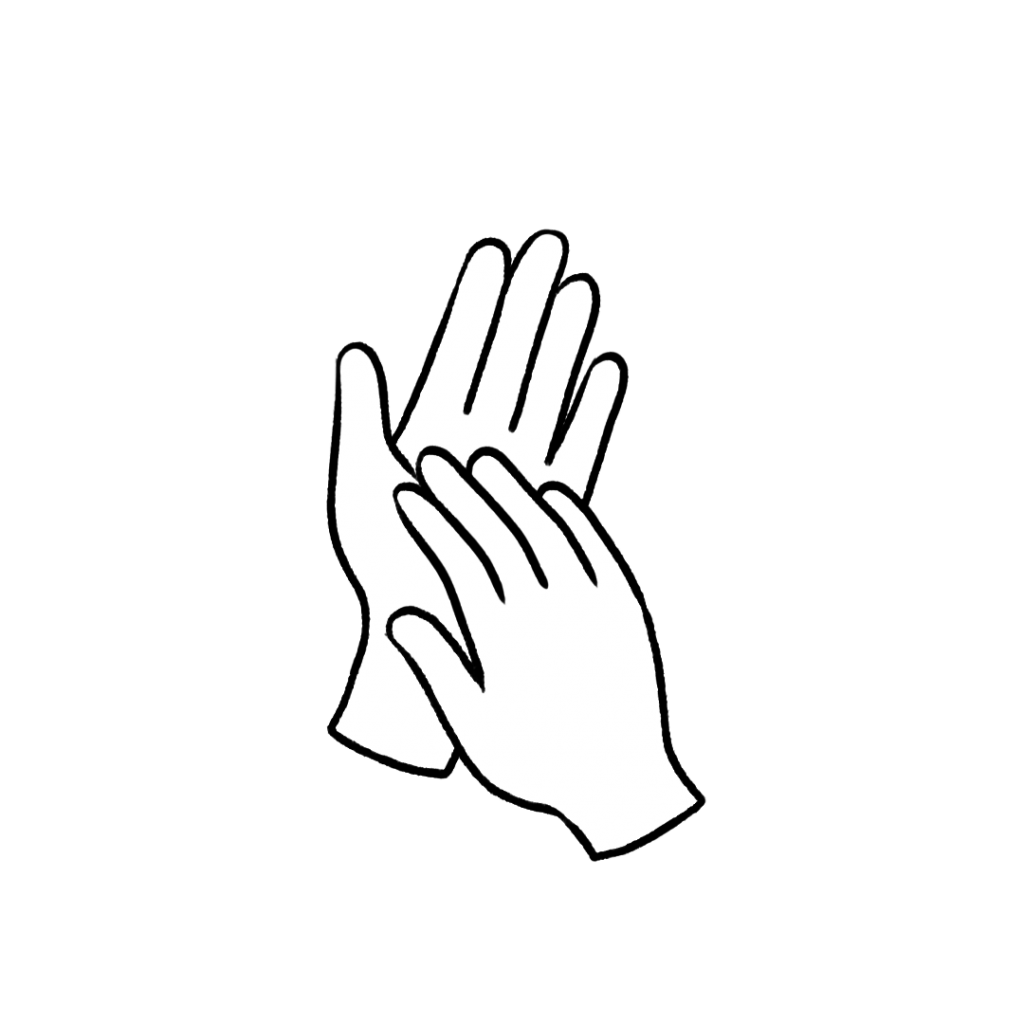 This recipe is unlikely to cause skin irritation. That's because it's properly diluted and uses oils unlikely to cause skin irritation.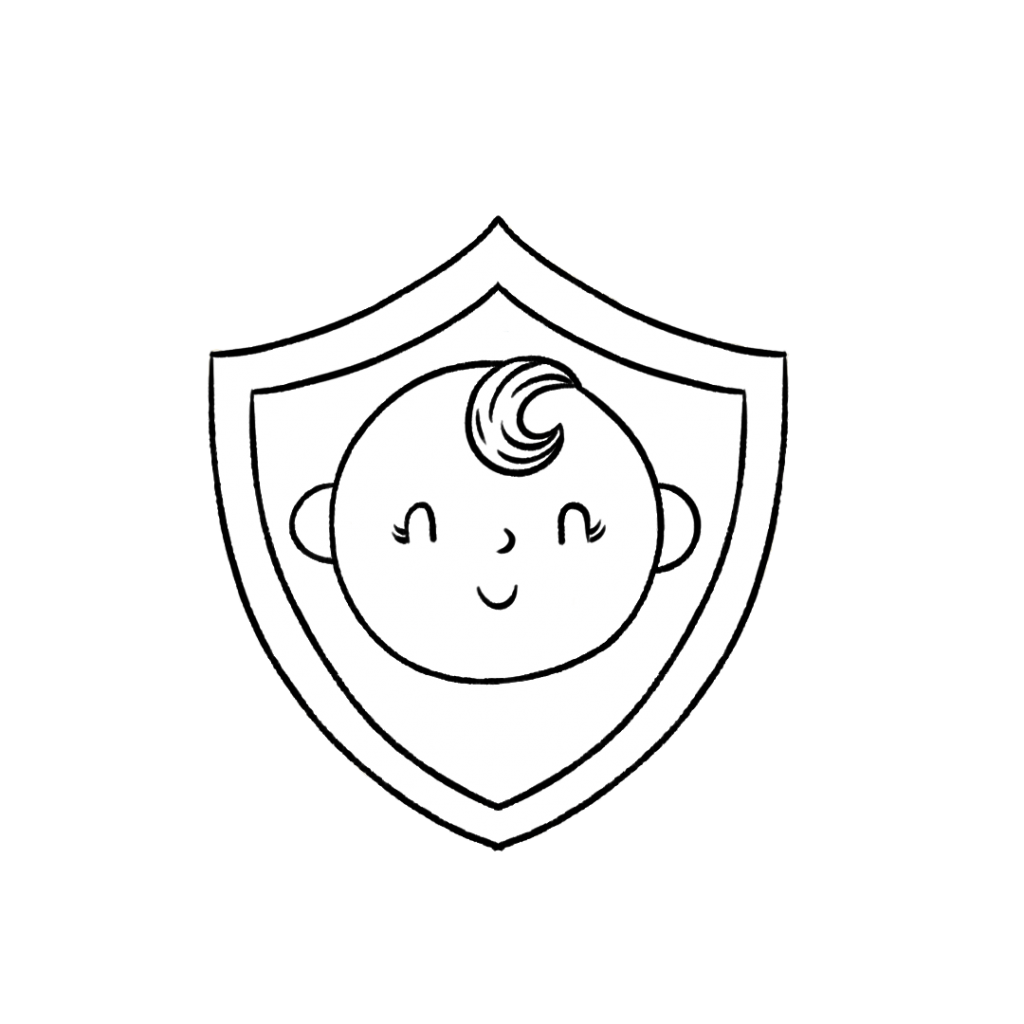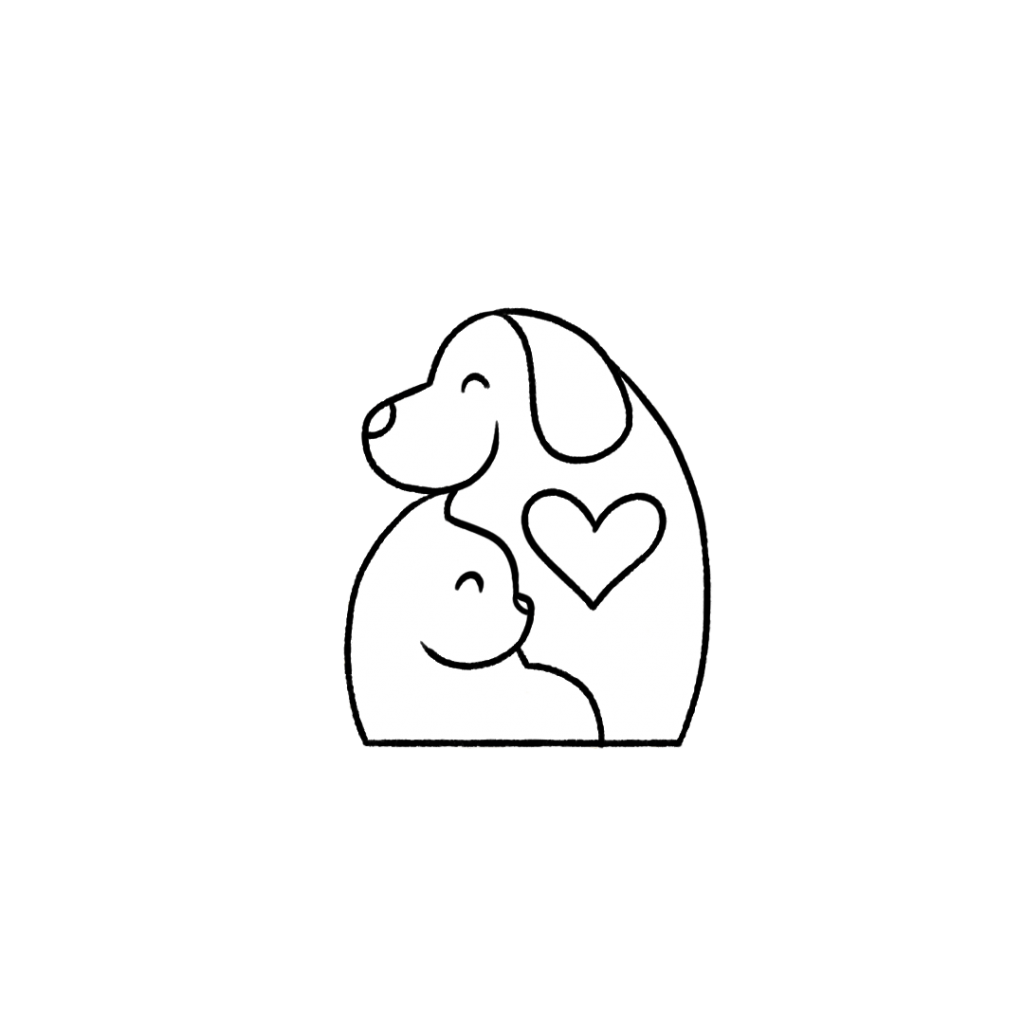 Your dog won't mind this recipe, but your cat probably won't like it. Don't use this recipe if your cat is likely to hang out in the bathroom with you.
Lime Essential Oil essential oil is phototoxic. That means it can make you more likely to get sunburned. Avoid using this oil before sun exposure.
Never ingest any essential oil, even if it's generally regarded as safe. For more information on why we don't ingest essential oils, check out this blog post.
*These statements have not been evaluated by the Food and Drug Administration. This product is not intended to diagnose, treat, cure, or prevent any disease.
Lime & Eucalyptus Shower Steamers Recipe
Eucalyptus Steam Shower Benefits And Recipe
Directions
In a bowl, melt your coconut oil and add the essential oils.
Add baking soda and stir until crumbly.
Press mixture into ice cube tray or similar mold. Allow it to dry for 24 hours.
Release from mold and store in sealable containers.
To use, place 1 shower steamer at the bottom of the shower and shower as normal. 
How Do You Treat A Cold Toxin-Free?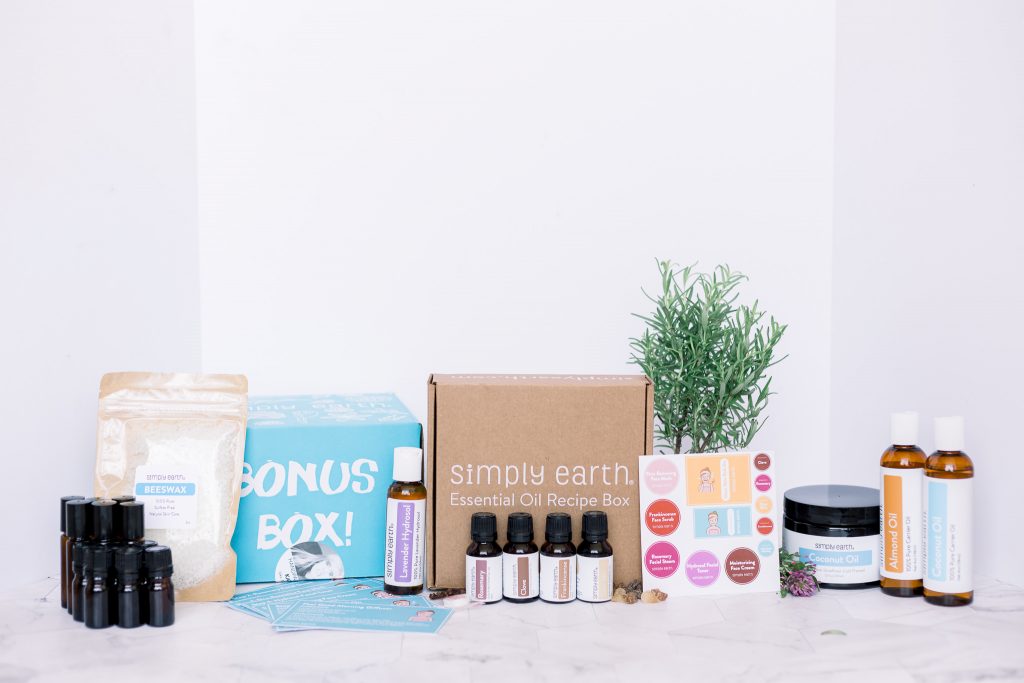 What are your favorite ways to treat a cold naturally? The eucalyptus steam shower benefits are a great way to beat down congestion and get you feeling back like your regular self. Let us know by commenting below or connecting with us on social media @fromsimplyearth!
Subscribe today to our Essential Oil Recipe Box. Each month, you can receive four full-size 100% pure essential oils, six natural recipes, plus the ingredients you need to make them in our Recipe Box.
With the box, you'll learn new ways to use essential oils, make more essential oil roll-on recipes, and have the peace of mind that you are making your home toxin-free. This month of April, we focus on Home Detox. This box is worth over $150 if priced from the Big Essential Oil Companies. You get all those goodies from Simply Earth for only $44.99. Go get it!