Is your skin craving nourishment and care? As winter approaches my skin definitely needs a little more help to keep it moisturized and healthy.
This Oatmeal Milk Bath recipe gives your skin the nourishment it needs. It's soothing, moisturizing and a great way to unwind after a tough day.
What I Love About This Milk Oatmeal Bath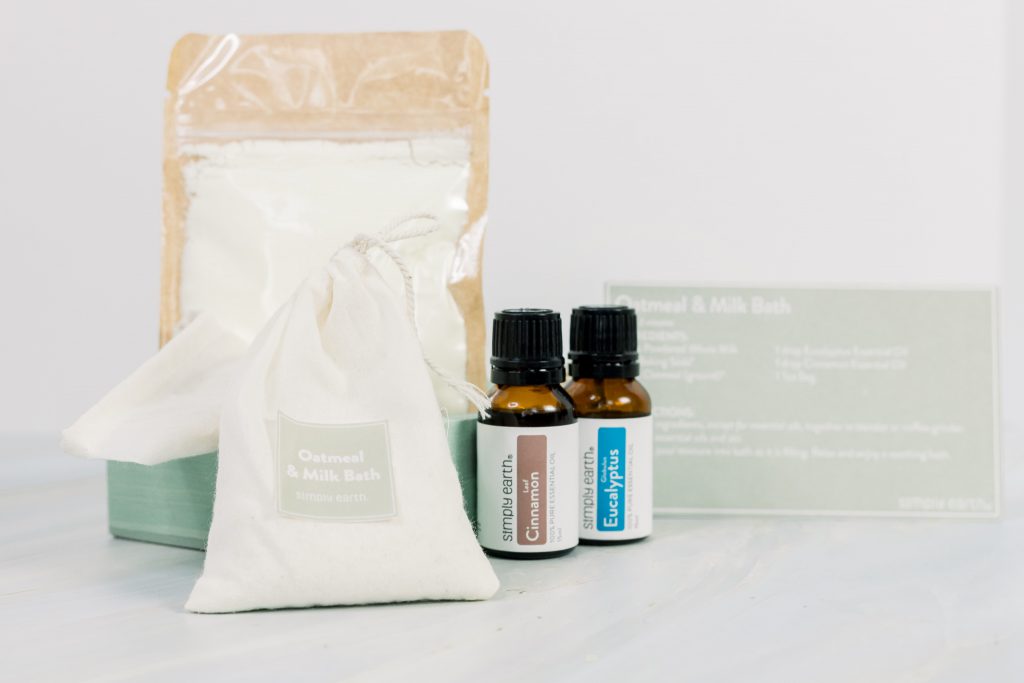 The essential oils in this bath recipe with energize you while the bath soothes and relaxes you. Cinnamon and Eucalyptus Essential Oils will help your body detox while boosting your immune system.
This is a great bath to use when you're feeling the start of a sickness coming on to help nudge your body towards wellness.
Milk Oatmeal Bath Benefits
Ground oatmeal is one of the ingredients that make up the luxurious bath recipe. Oatmeal is moisturizing and soothing to the skin.
If you are prone to certain skin conditions like eczema, psoriasis or dry itchy skin, the oatmeal and baking soda in this recipe will help relieve symptoms associated with these conditions.
The milk powder in this recipe is going to cleanse, nourish, soften, and moisturize your skin. Full-fat milk powder is best for this recipe because along with nourishing your skin, it will also carry the essential oils safely onto your skin.
Eucalyptus Essential Oil is energizing and clears mental fatigue. If your head is aching after a long day, this oil can help.
Cinnamon Essential Oil has an invigorating aroma and will help boost your circulation to help your immune response.
This bath will clear your mind while you relax. It's perfect after a tough day when we are most susceptible to illness or becoming overwhelmed by stress.
Oatmeal & Milk Bath
Ingredients
Instructions
Mix all the dry ingredients in blender or coffee grinder.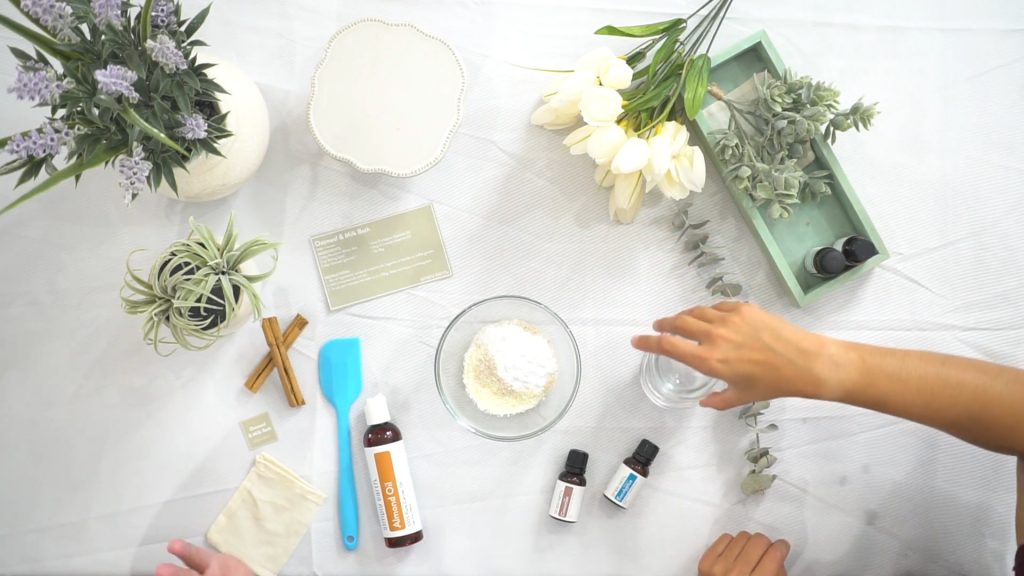 Add essential oils and stir.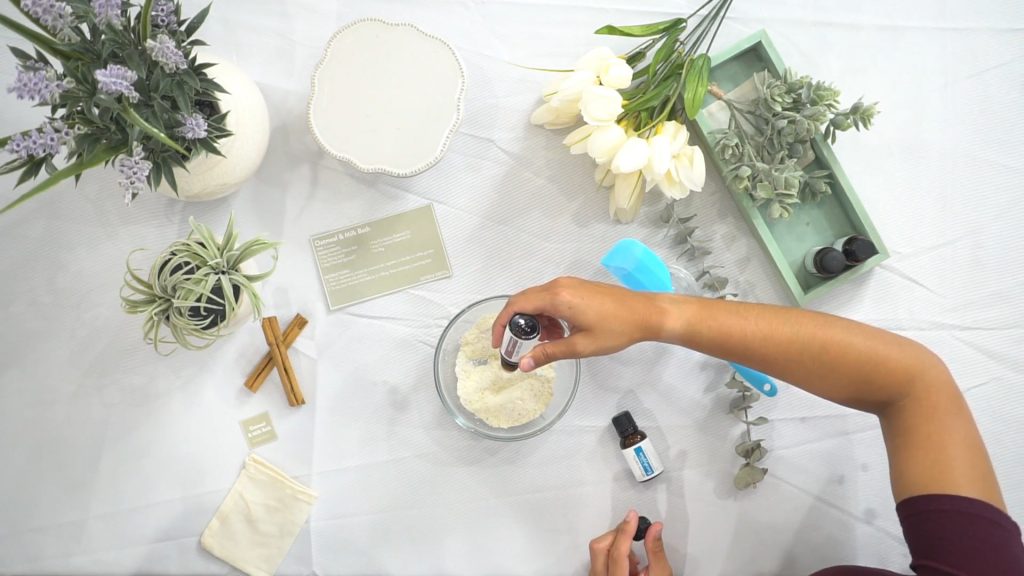 To use, pour mixture into the bath as it is filling. Relax and enjoy this nourishing bath.
Oatmeal & Milk Bath
Print
Ingredients
2 Tbsp Powdered Whole Milk

2 Tbsp Baking Soda

2 Tbsp Oatmeal (ground)

1 drop Eucalyptus Essential Oil

1 drop Cinnamon Essential Oil
Print
Directions
Mix all ingredients together except essential oils in blender or coffee grinder.
Add essential oils and stir. 
To use, pour mixture into the bath as it is filling. Relax and enjoy this nourishing bath. 
Things to Remember When Using This Recipe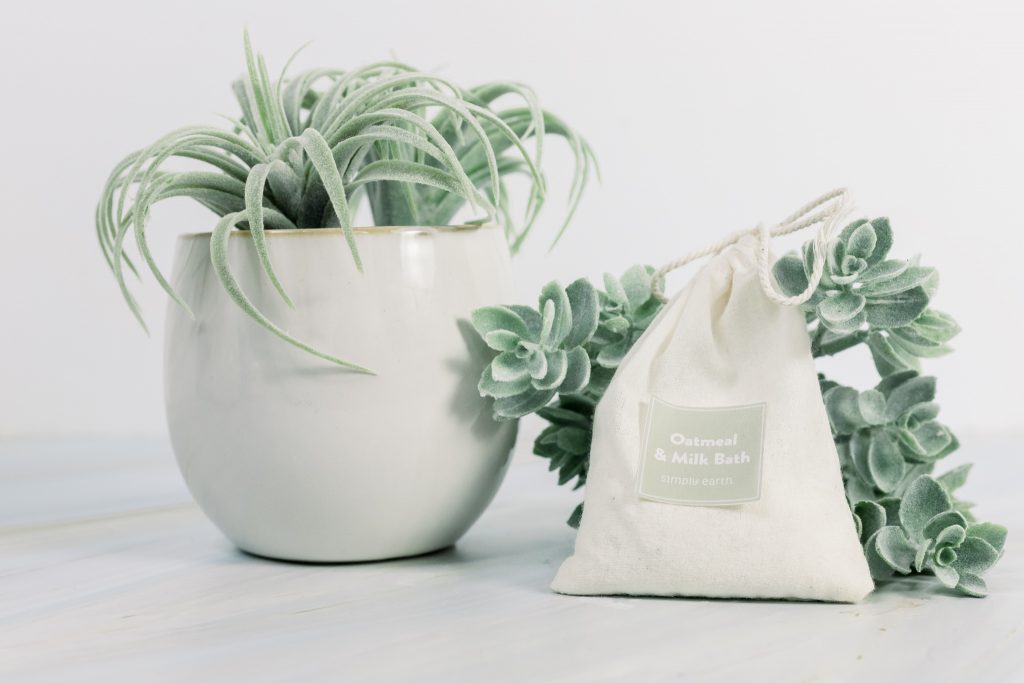 Cinnamon Essential Oil can be irritating to the skin. It is well diluted in this recipe and unlikely to cause any irritation, but if irritation does occur apply almond oil or another carrier oil to the affected area. Start by putting your feet in the bath to check for any adverse reactions before entering the bath.
This recipe is safe for kids ages 10+. To make this recipe kid-safe, use two drops of Cedarwood Essential Oil instead of Cinnamon and Eucalyptus Essential Oils.
This Milk Oatmeal Bath recipe is not recommended to use on pets. To make this recipe pet-friendly, don't add any essential oils. This recipe will be soothing to dry and irritated skin for a pet.
Never ingest any essential oil even if it is generally regarded as safe unless under the supervision of a doctor certified in aromatherapy.
Please note: This post is a compilation of suggestions made by those that have extensively used essential oils and has not been verified scientifically with clinical tests nor reviewed by medical experts. It is anecdotal information and should be treated as such. For serious medical concerns, please consult your doctor.
Ready to Take Care of Your Skin This Winter?
Make sure you use this bath. It will help soothe dry itchy skin and leave it soft and moisturized. What are your favorite ways to care for your skin during the winter? Let us know in the comments below!