Fall is a great time for self-care: cozy sweaters, yummy lattes, pretty leaves. Fall just seems to make self-love and care a little easier. This recipe that I'm sharing today is a way to give yourself some self-care that is perfect for fall. It has the amazing autumn aroma of chai plus the benefits of bath salts.
What I Love About This Recipe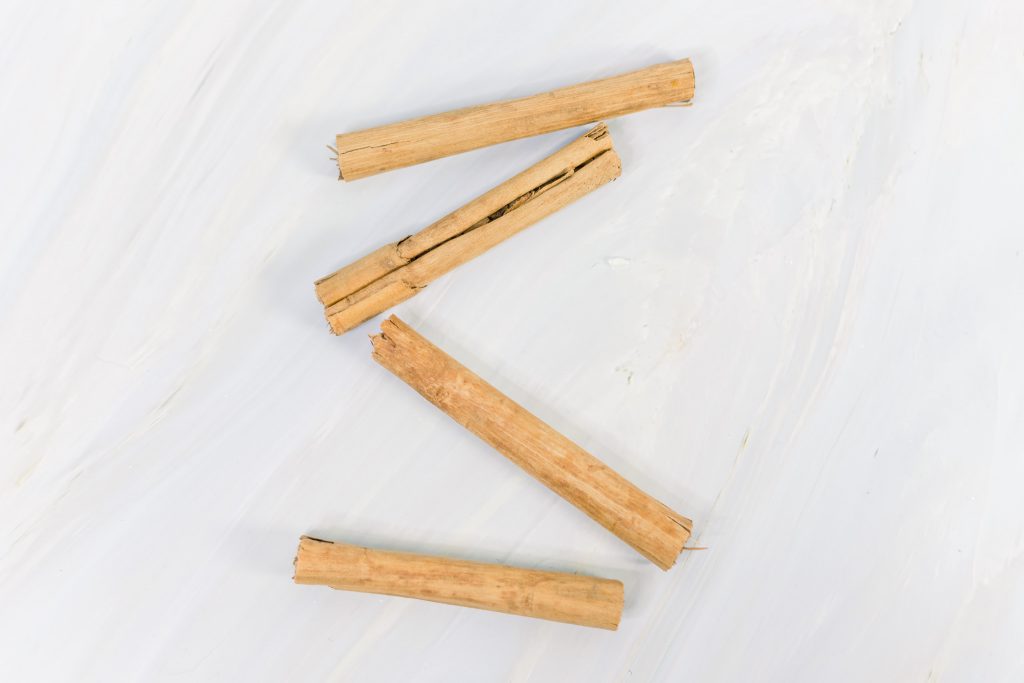 This recipe only takes a few minutes to make. All you need to do is mix a few ingredients together and you're ready for fall-themed self-care.
What's in the Chai Tea Bath Salts Recipe?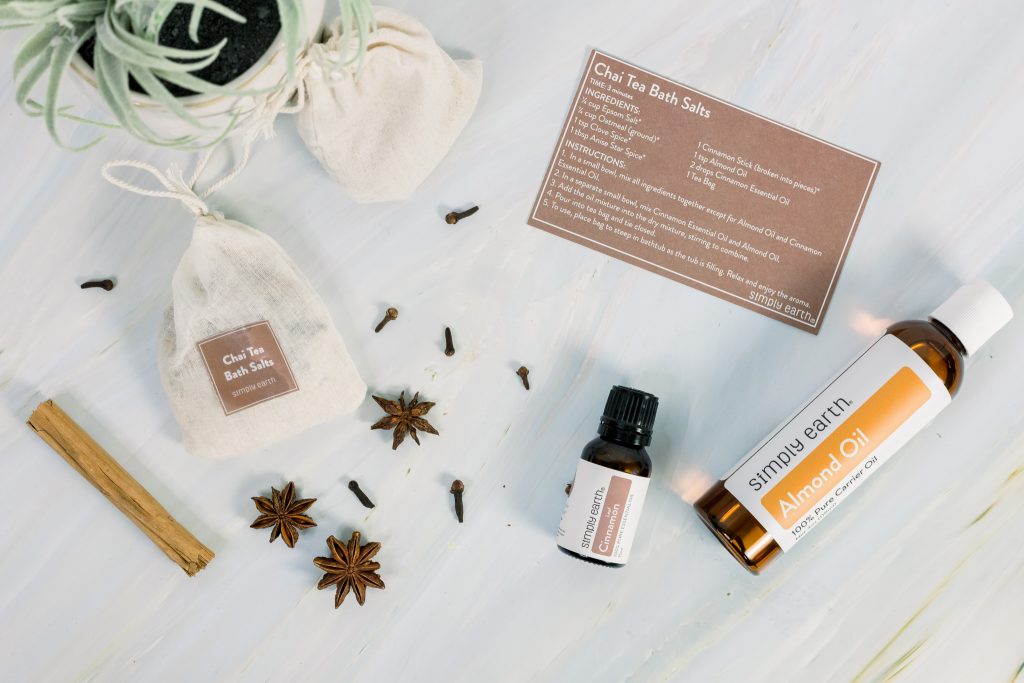 An aromatherapy bath is a bath to which you add salt and essential oils. You can get a variety of benefits based on the type of salt and essential oils that you use.
Epsom Salts
My favorite salt to use in the bath is Epsom salts. It's inexpensive and found in most supermarkets. Epsom salts baths help your body eliminate waste, soothe muscular aches and pains, and stimulate blood circulation to support your body's immune response.
Essential Oils
Essential Oils are another way to add benefits to your bath. In this recipe, we'll be using common household spices along with Cinnamon Essential Oils to add stimulating and warming properties to our bath. Plus, these spices are going to make our bath smell like Chai Tea.
Almond Oil
We'll also be adding Almond Oil to this recipe. Almond Oil is a carrier oil that helps protect our skin from the strong properties of Cinnamon Essential Oil. Almond Oil will also help nourish and promote skin health.
Tea Bag
The final touch of this recipe is a teabag. We'll store the recipe in a tea bag and use it to steep the benefits of our Chai Tea Bath into the tub.

Things to Remember When Using This Recipe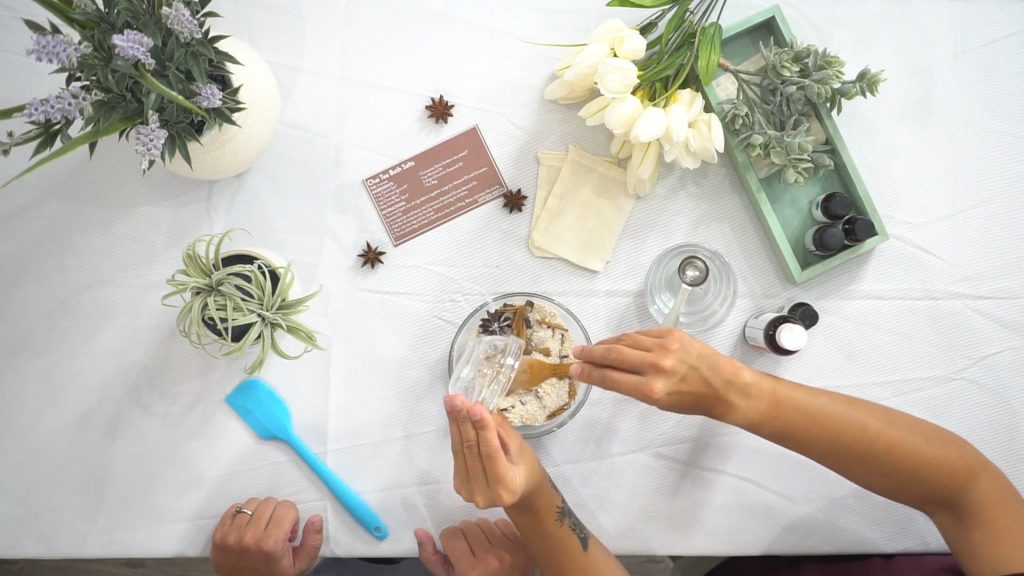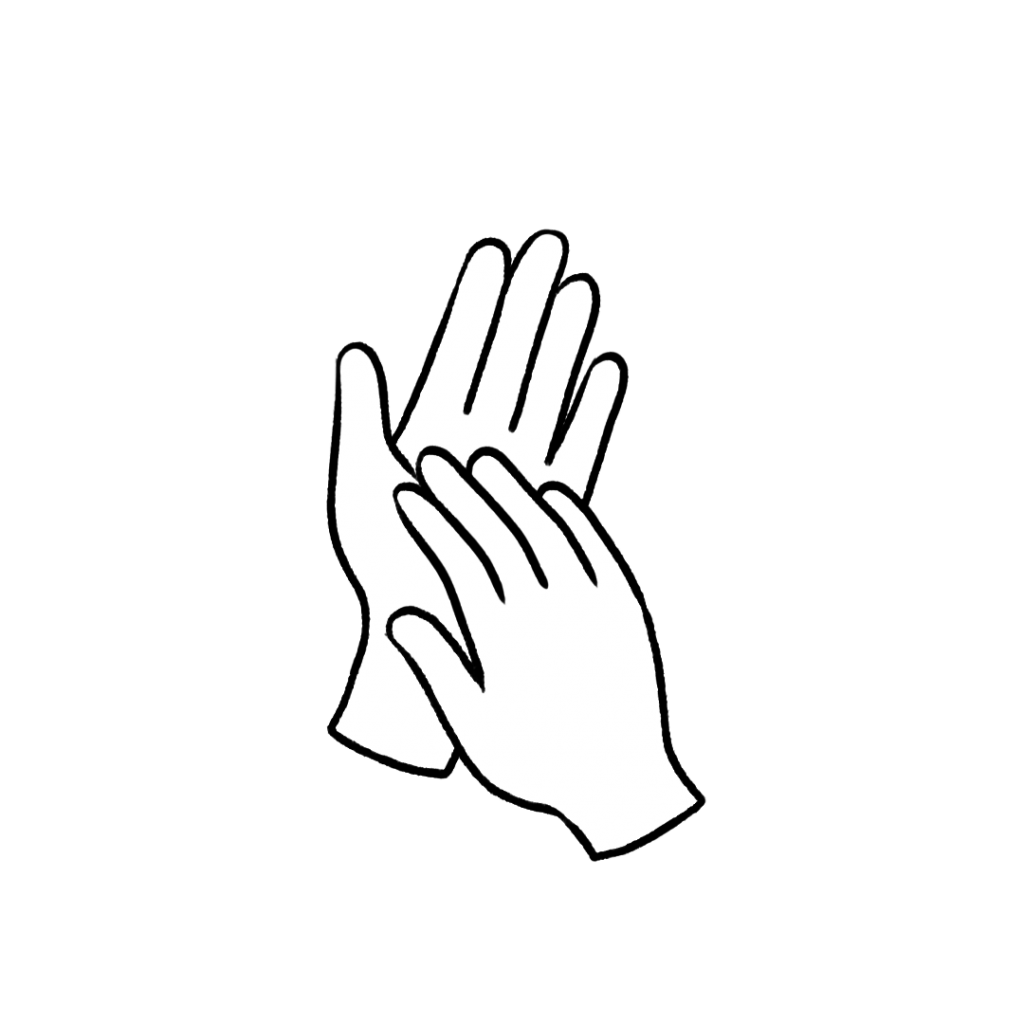 Cinnamon Essential Oil can be irritating to the skin. We've diluted it with almond oil to prevent irritation but start by putting your feet in the bath first to make sure no negative reactions occur.
If your skin does become irritated, apply almond oil or another carrier oil to the area.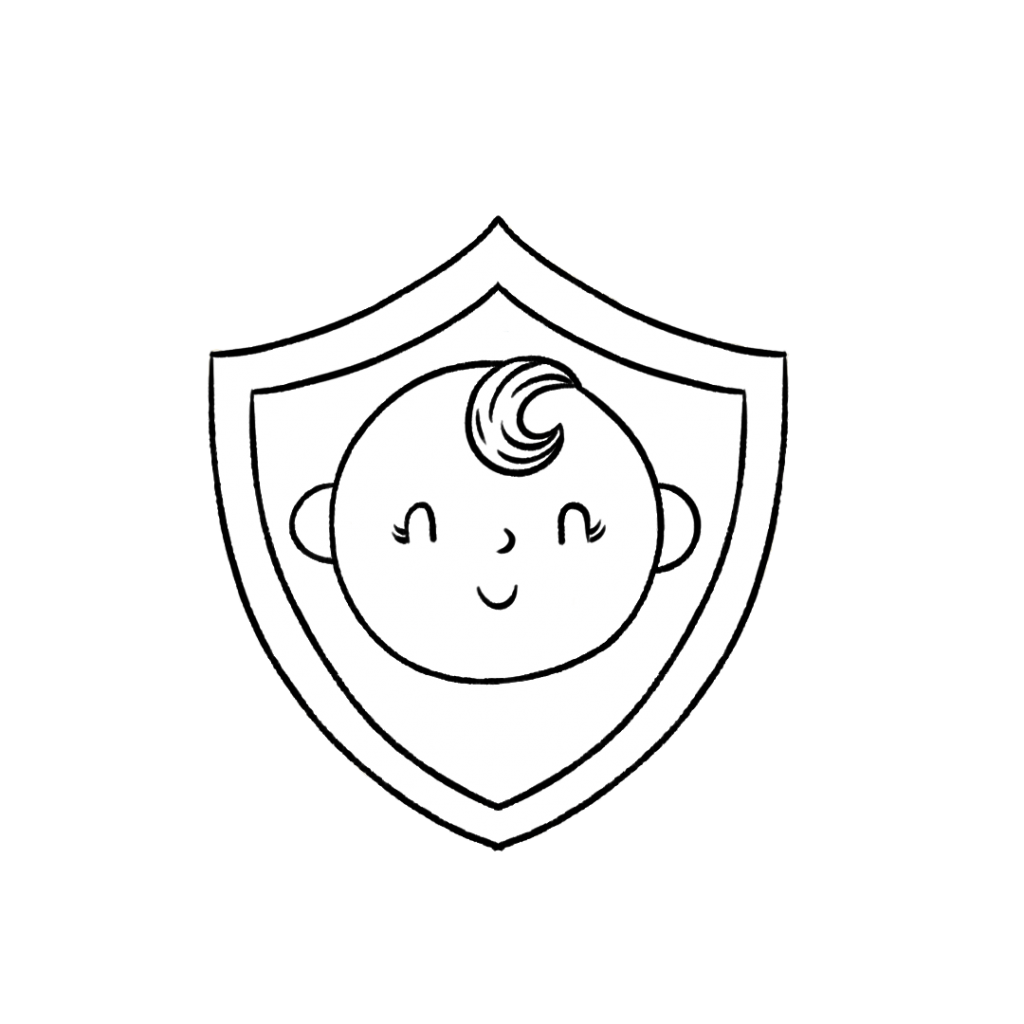 You can use this recipe with individuals aged 10+.
Never ingest any essential oil, even if it's generally regarded as safe. For more information on why we don't ingest essential oils, check out this blog post.
These statements have not been evaluated by the Food and Drug Administration. This product is not intended to diagnose, treat, cure, or prevent any disease.
Chai Tea Bath Recipe
Chai Tea Bath Salts Recipe And Its Benefits
Ingredients
¼ cup Epsom Salts

¼ cup ground oatmeal

1 tsp Clove Spice

1 Tbsp Anise Star Spice

2 drops Cinnamon Essential Oil

1 Cinnamon Stick (broken into pieces)

1 Tsp Almond Oil
Directions
In a bowl, mix all ingredients together minus almond oil and Cinnamon Essential Oil.
In a small separate bowl, dilute the cinnamon essential oil in almond oil by mixing them together.
Then, stir oils into the mixture.
Store in a bag.
To use, place bag to steep in the bathtub as the tub is filling. Relax and enjoy the aroma.
How Do You Do Self Care?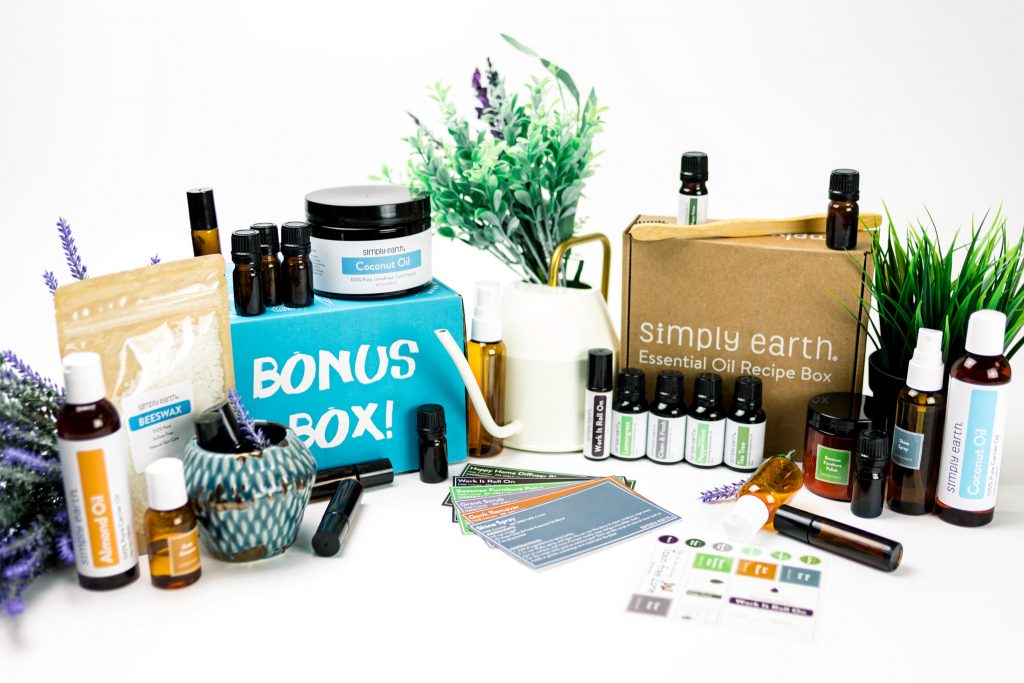 This bath is just one of the many ways you can make sure you and your body is getting what it needs for personal well being. The benefits of bath salts are off the charts! Let us know your favorite methods of self-care for fall in the comments below or connect with us on social media @fromsimplyearth!
Subscribe today to our Essential Oil Recipe Box. Each month, you can receive four full-size 100% pure essential oils, six natural recipes, plus the ingredients you need to make them in our Recipe Box.
With the box, you'll learn new ways to use essential oils, make more essential oil roll-on recipes, and have the peace of mind that you are making your home toxin-free. This month of April, we focus on Home Detox. This box is worth over $150 if priced from the Big Essential Oil Companies. You get all those goodies from Simply Earth for only $44.99. Go get it!