There are just days when it seems so perfect to visit a spa and pamper our skin.
BUT if you have a busy schedule at work or home, time (and money!) just doesn't permit it, right? Well, it's your lucky day! We have a wonderful DIY clay mask recipe named Mermaid Mud Mask that will make your skincare routine something you'll always look forward to.
This Mermaid Mud Mask recipe is filled with ALL natural ingredients that work together to draw out impurities, tighten and detoxify the skin, moisturize, and soothe. Plus, this mask smells so good! Infused with Geranium and Basil Essential Oils, it smells and feels luxurious- really like the masks used in a spa.
A 5-minute clay mask recipe that will do your skin wonders in the long run and is worth every whisk and mix. Learn why I love this recipe and everything else you need to know to make this recipe below.
What I Love About This Mermaid Mud Mask Recipe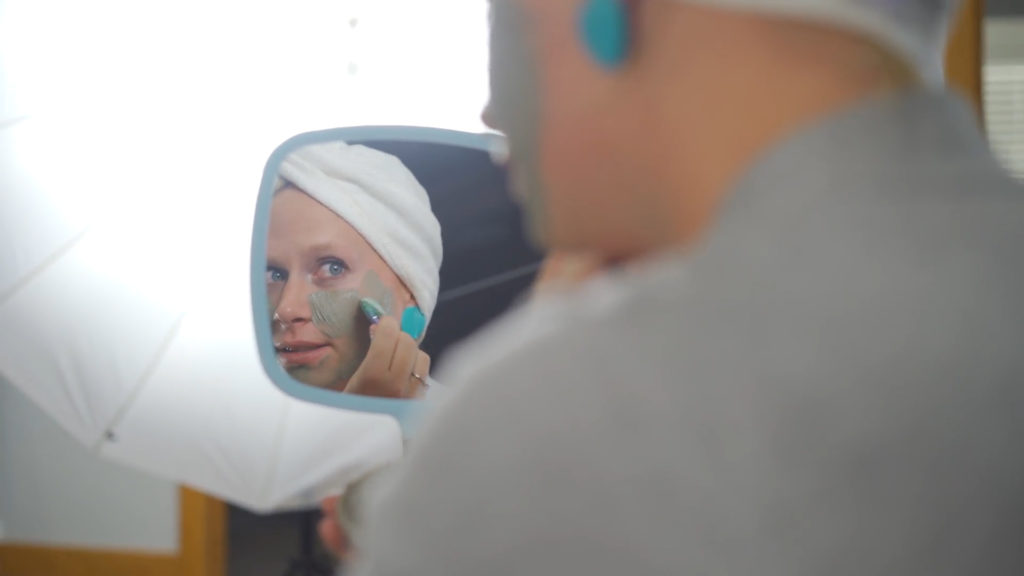 I really love the creamy texture of this DIY clay mask recipe. I love how I can play with its consistency and make it feel thicker or thinner according to my preference. Also, the aroma of this mask is divine. It makes my me-time more relaxing and calming. With this recipe, I not only take care of my skin but I also get to improve my mood as well.
What's in This DIY Clay Mask?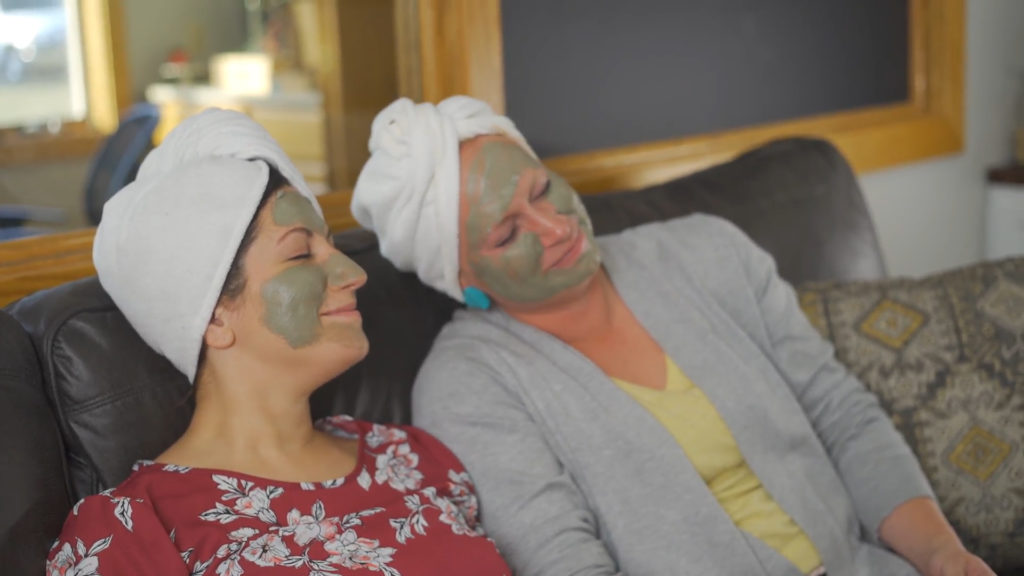 Sea Clay
What can I say? Clay in general is fantastic in skincare! Sea Clay specifically is best suited for normal to oily and acne-prone skin because of its amazing absorption properties. It absorbs excess oil and impurities from the skin leaving your skin cleansed and toned. Sea Clay is also recommended for its ability to tighten, moisturize and soothe skin.
Greek Yogurt
We added greek yogurt in the recipe to dilute the essential oils and make them safe for use topically on the skin. The greek yogurt also contributes to the recipe's creamy, velvety texture that is very soothing for the skin. But it does not end there–greek yogurt is amazing for the skin too! Its lactic acid content gently gets rid of dead skin cells which makes your skin feel and look healthy and rejuvenated.
If you don't have greek yogurt at home, you can replace it with your favorite face cream or other full-fat yogurts.
Honey
Another very revered ingredient in natural skincare is honey. It is full of antioxidants that will keep your skin radiant and younger-looking. Since honey is a humectant it is able to lock in moisture without making your skin oily.
Geranium Essential Oil
We also use Geranium Essential Oil in this clay mask recipe to reap the oil's wonderful benefits on the skin, not to mention its uplifting aroma that's so good for the senses! Geranium Essential Oil has great properties that can calm and purify troubled skin.
Basil Essential Oil
The sweet-spicy, slightly balsamic, woody aroma of Basil Essential Oil blends so well with Geranium Essential Oil and makes this recipe smell so good. Aside from its scent, Basil Essential Oil makes a very good addition to this recipe because of its natural properties that soothe, tone, and rebalance your skin.

Things to Remember While Using Your Homemade DIY Clay Mask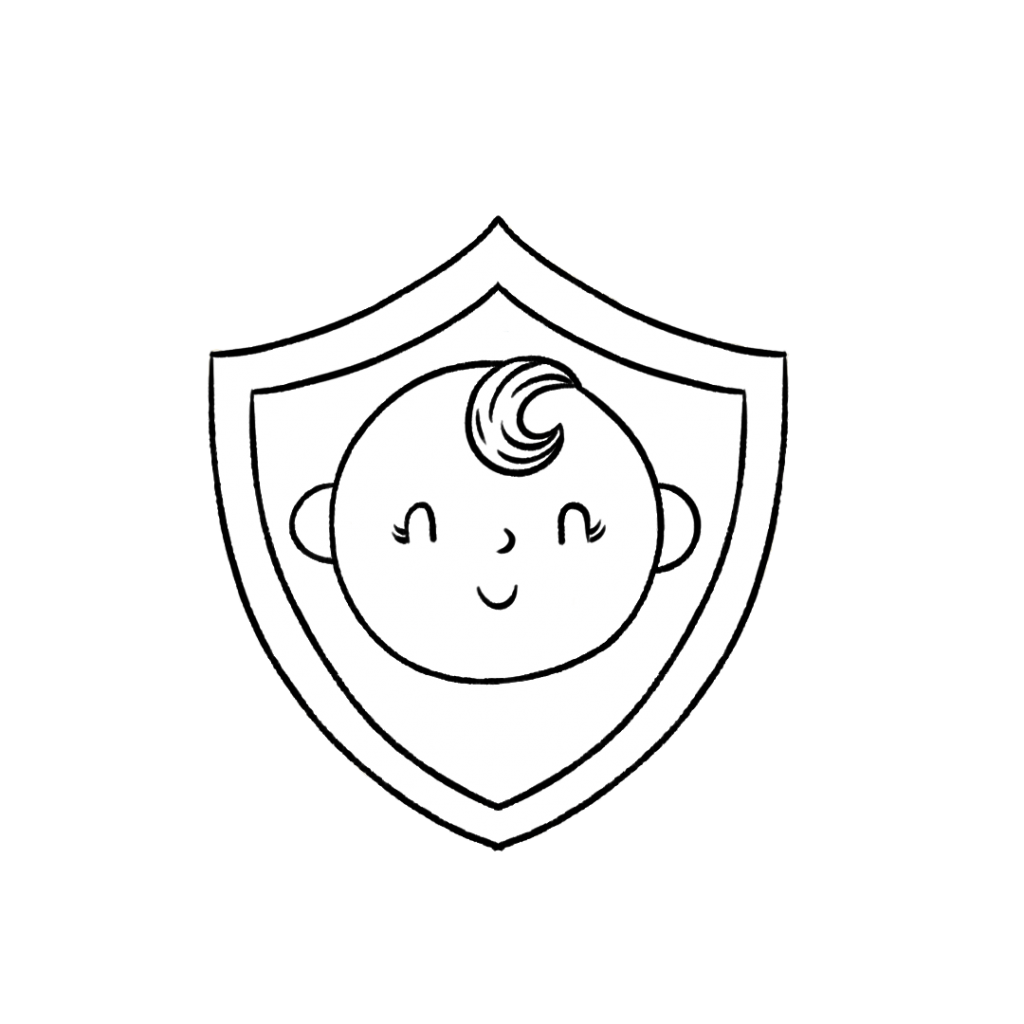 The mask is generally safe to use around children over the age of 2.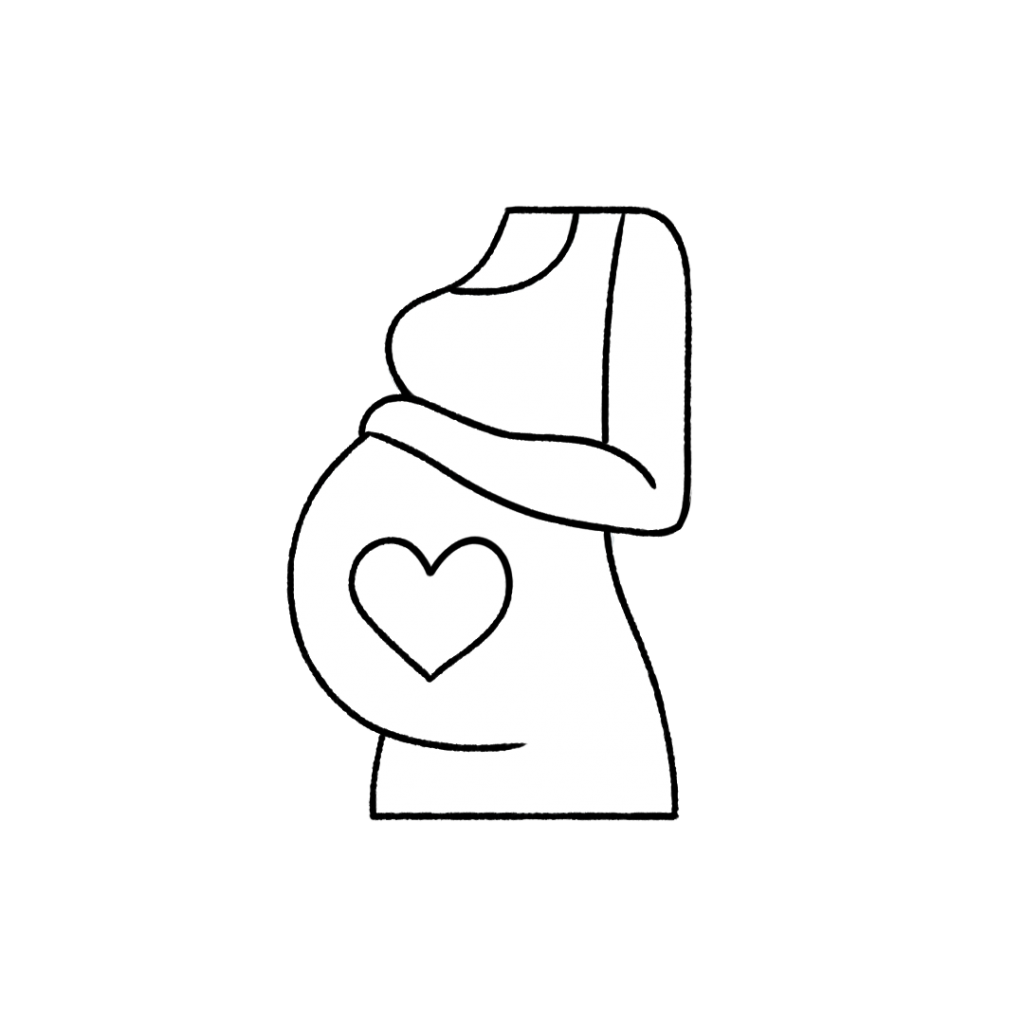 This recipe is best not to be used while pregnant or breastfeeding.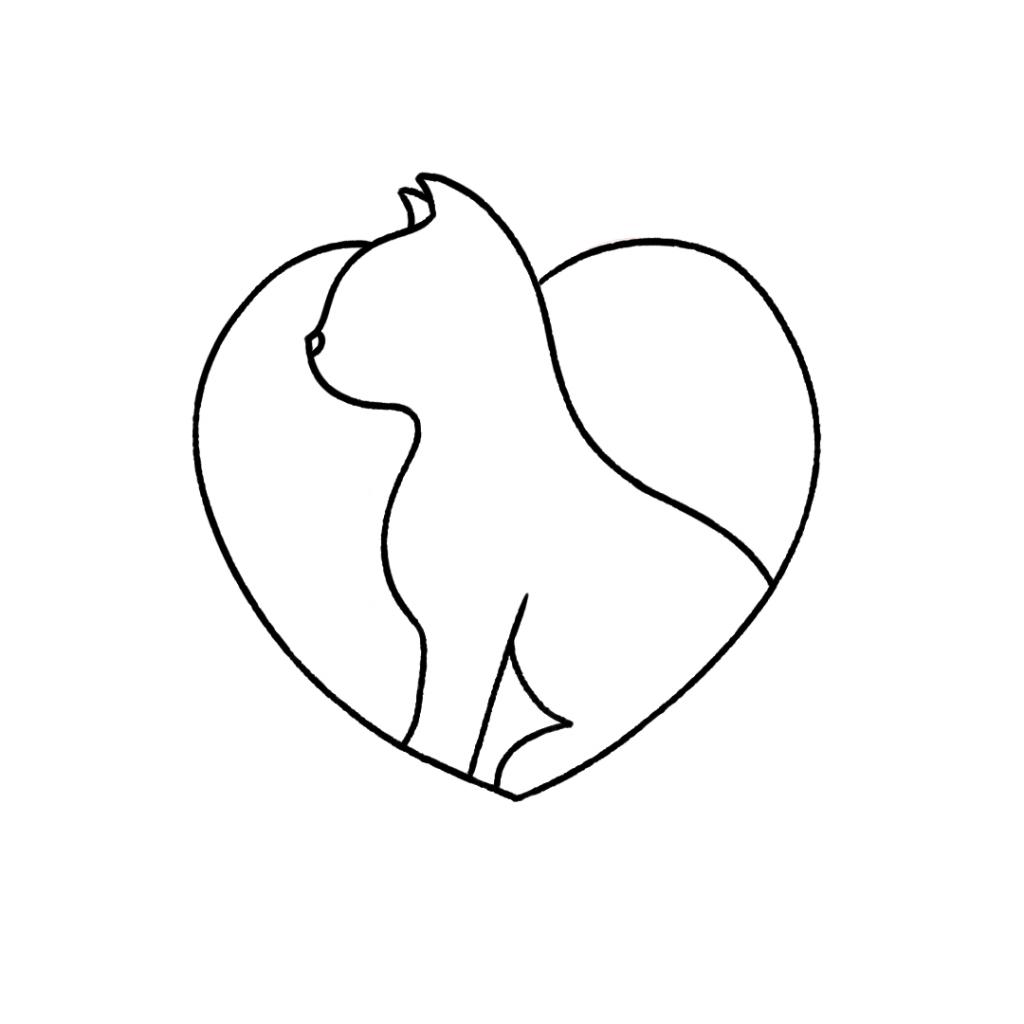 Cats may find the oils in this recipe irritating. However, we do not expect your cat to be disturbed if you use this recipe on yourself. Just be mindful of your pet's behavior. For more information on using essential oils with cats, check out this blog post.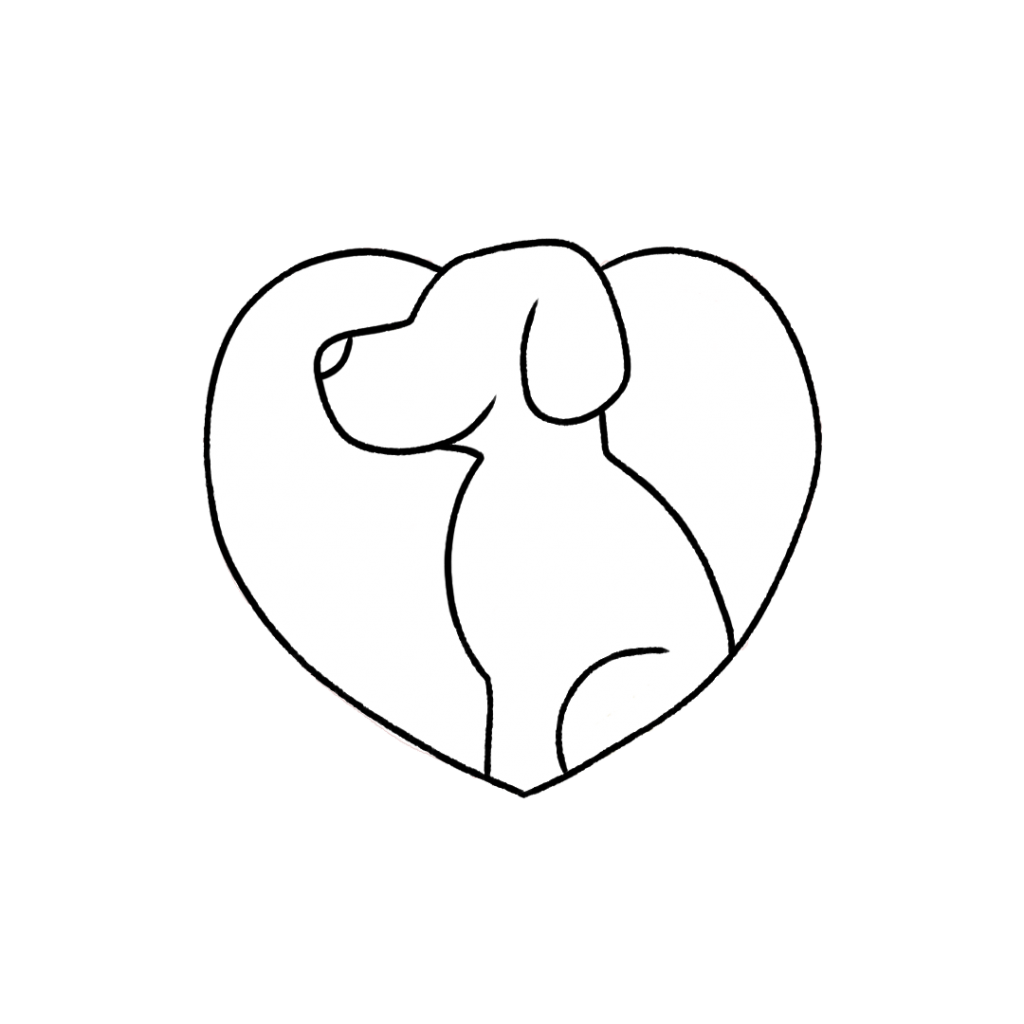 Dogs may find the oils in this recipe irritating. However, we do not expect your dog to be disturbed if you use this recipe on yourself. Just be mindful of your pet's behavior. For more information on using essential oils with dogs, check out this blog post.
Never ingest any essential oil, even if it's generally regarded as safe. For more information on why we don't ingest essential oils, check out this blog post.
Please note: This post is a compilation of suggestions made by those that have extensively used essential oils and has not been verified scientifically with clinical tests nor reviewed by medical experts. It is anecdotal information and should be treated as such. For serious medical concerns, please consult your doctor.
These statements have not been evaluated by the Food and Drug Administration. This product is not intended to diagnose, treat, cure, or prevent disease.
Mermaid Mud Mask Recipe
Mermaid Mud Mask: DIY Clay Mask Recipe
Time: 5 minutes
Shelf Life: 1 week
Yield: 1.3 oz
Ingredients
1 Tbsp sea clay

1 Tbsp plain greek yogurt

2 drops Geranium Essential Oil

1 drop Basil Essential Oil


1 tsp honey

Water (optional)
Directions
In a small bowl, thoroughly mix yogurt, honey, and essential oils. 
Add clay to the mixture and stir to mix. 
If desired, you can add a small amount of water and stir to make the consistency of the mask thinner. 
To use, apply to face avoiding your eyes and mouth. Allow the mask to partially dry on your face for 10-15 minutes. Gently wipe away the mask using warm water and a soft cloth. Dab face gently with a towel to dry. Follow up with a moisturizer or face serum.
Notes
Tip: If you have very oily skin or are prone to acne, I recommend using the sea clay by itself thinning it out to your desired consistency with water or hydrosol and applying it in the same manner as described above. 
---
Up your skincare game with this clay mask!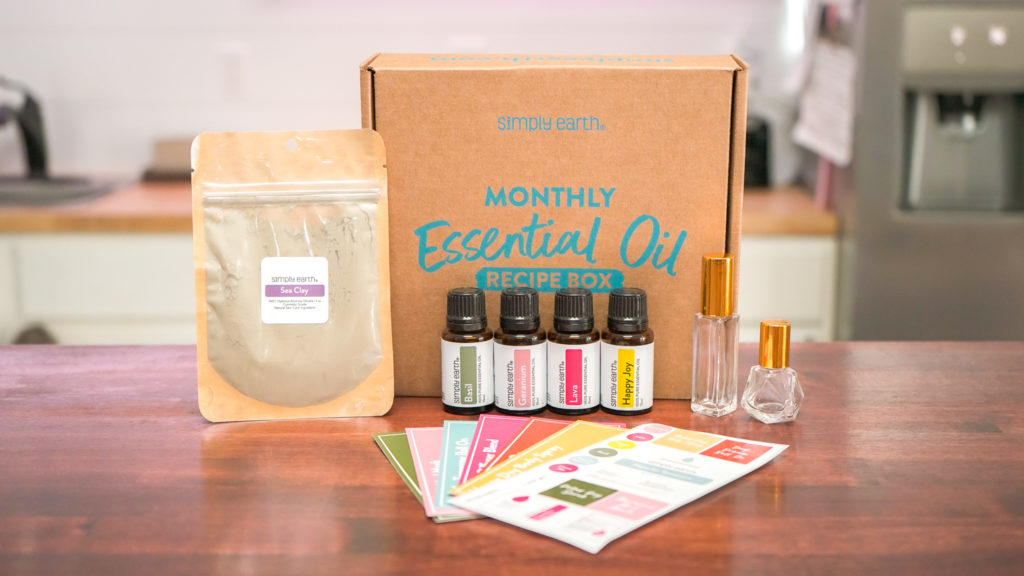 ALL ingredients in this recipe are all-natural and very beneficial for the skin. Skip the spa or those expensive masks that are full of toxic chemicals. Instead, enjoy this affordable, safe, and effective DIY clay mask recipe from us. How did this recipe work for you? We'd love to hear about it on social media with @fromsimplyearth and in the comments below!
To learn more about how to use essential oils, check out our Simply Earth Essential Oil Recipe Box. When you subscribe, we'll ship you a monthly supply of four 100% pure essential oils, six natural recipes like this natural mud mask recipe, and all the quality ingredients you'll need to make your own wonderful products for just $44.99/month. All of these goodies have over a $100 value, plus we'll give you a FREE Big Bonus Box when you subscribe. Subscribe today to learn how to use essential oils!