Are you ready to create a little extra romance this Valentine's Day with a DIY massage oil?
Let me help! I'm here to inspire and guide you through the process of creating an exquisite blend of massage oil that will soothe, relax, uplift, and invigorate. There's nothing like the pleasure of giving each other sensuous massages that work their magic on both bodies and souls. Whether it's date night or just another ordinary day at home together, make it special with this homemade couple massage oil recipe.
What's in This Love Massage Oil Recipe?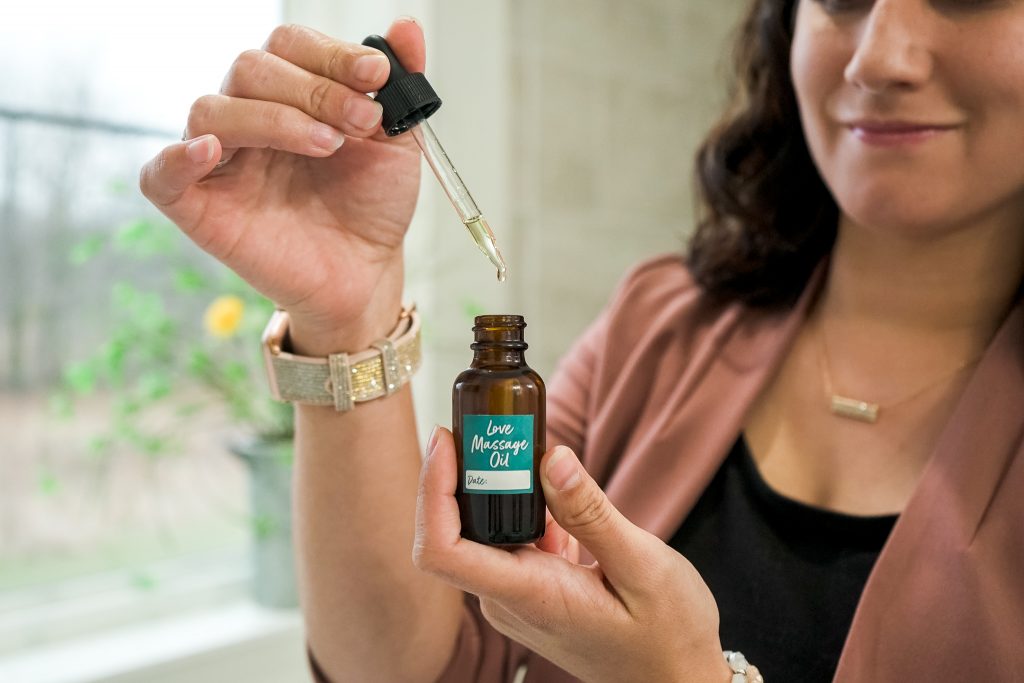 For The Base
Rich in vitamin E and fatty acids, almond oil creates a luxurious, soothing sensation for relaxation. Not only does it make for an exquisitely smooth glide, but the sweet nutty scent will tantalize your senses as you snuggle up with your love.
Essential Oils
Why use plain old massage oil when you can ignite passion with a touch of aromatherapy? Love is in the air with this special essential oil blend made up of Orange, Ylang Ylang, Bergamot, and Amyris essential oils. As soon as you open the bottle of Love Essential Oil Blend, all your senses will be delighted by the citrus & floral aroma that is designed to incite romantic feelings.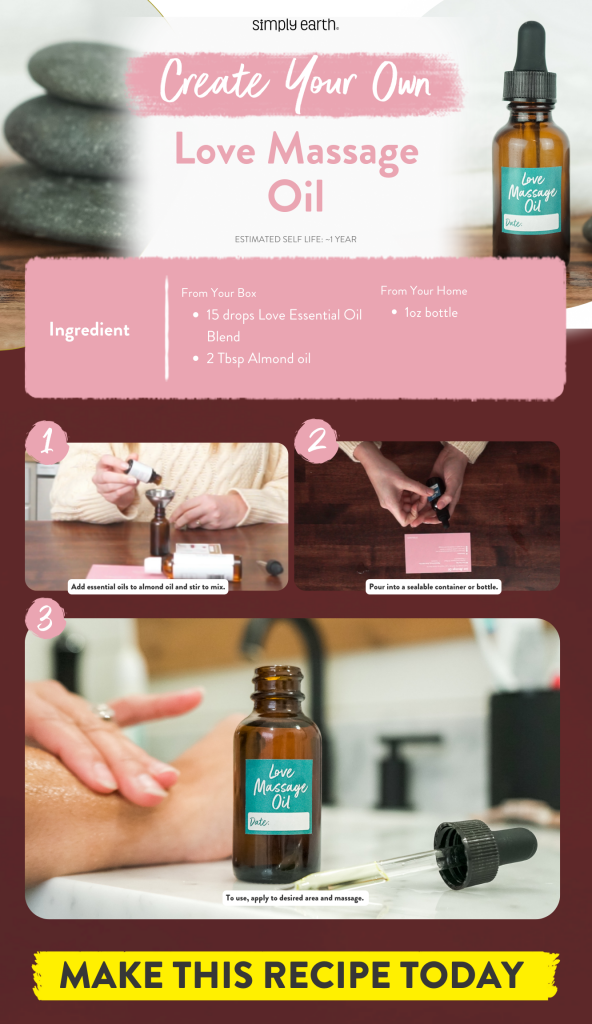 Things to Remember When Using This Recipe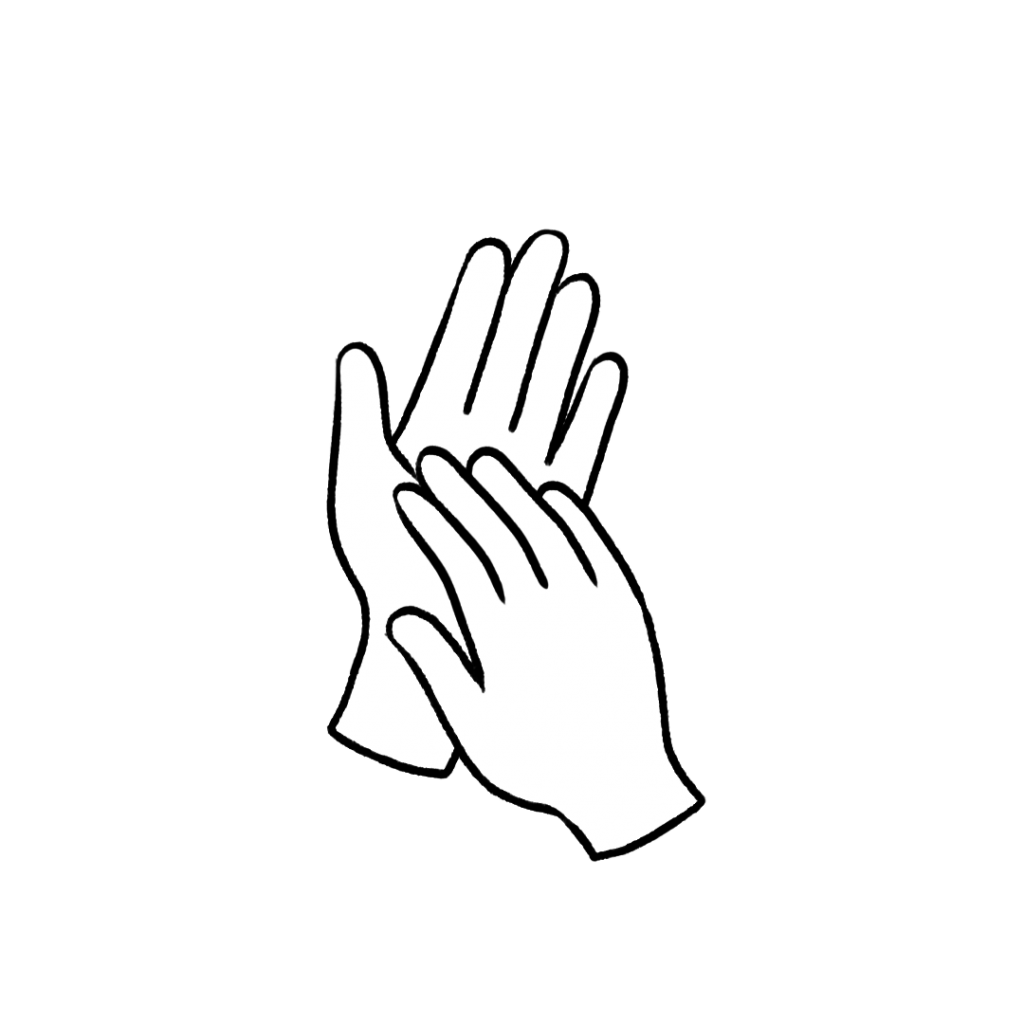 Always dilute an essential oil when using it on the skin. This essential oil recipe is unlikely to cause skin irritation when diluted properly. If the oil has been oxidized (left with the cap off for long periods of time) it is more likely to cause skin irritation. Check out this dilution chart for diluting this essential oil properly.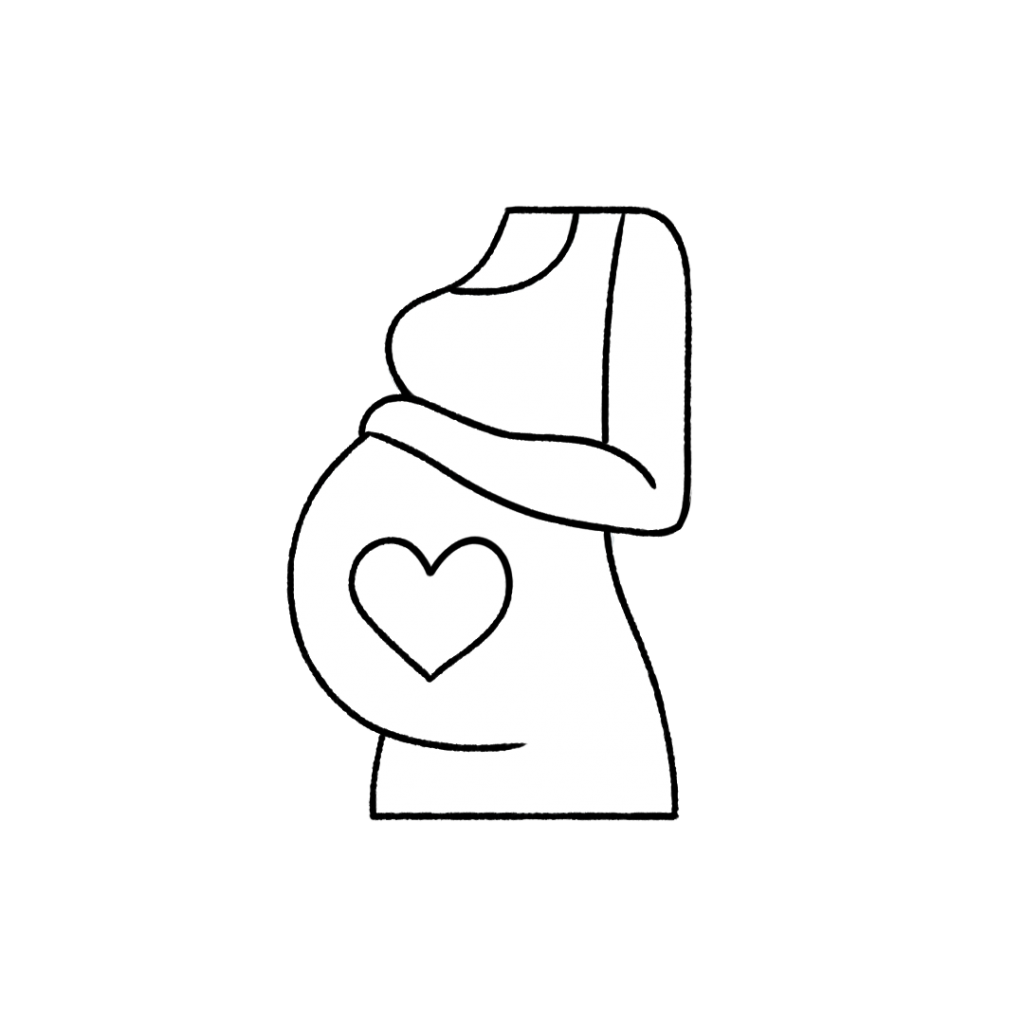 If you are pregnant, consult your doctor prior to use.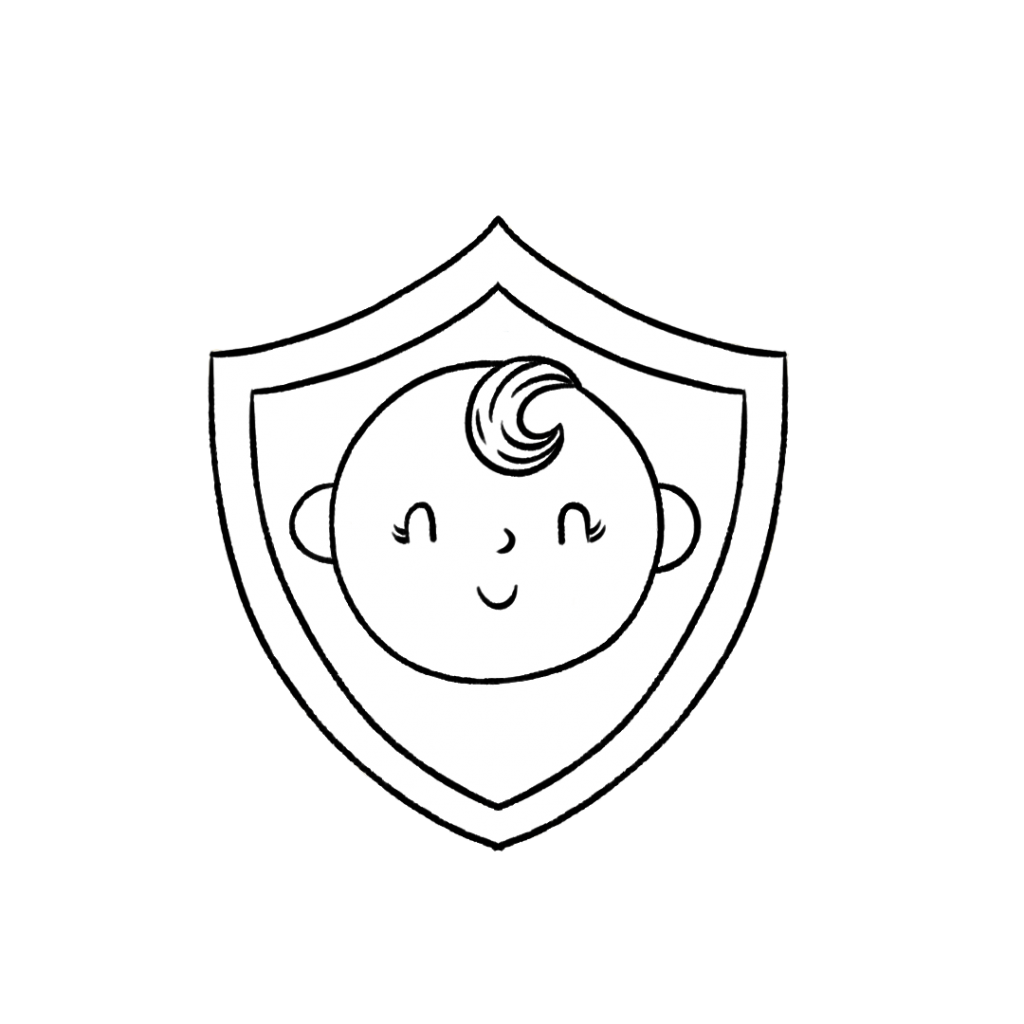 This essential oil recipe is safe to use with kids aged 10+.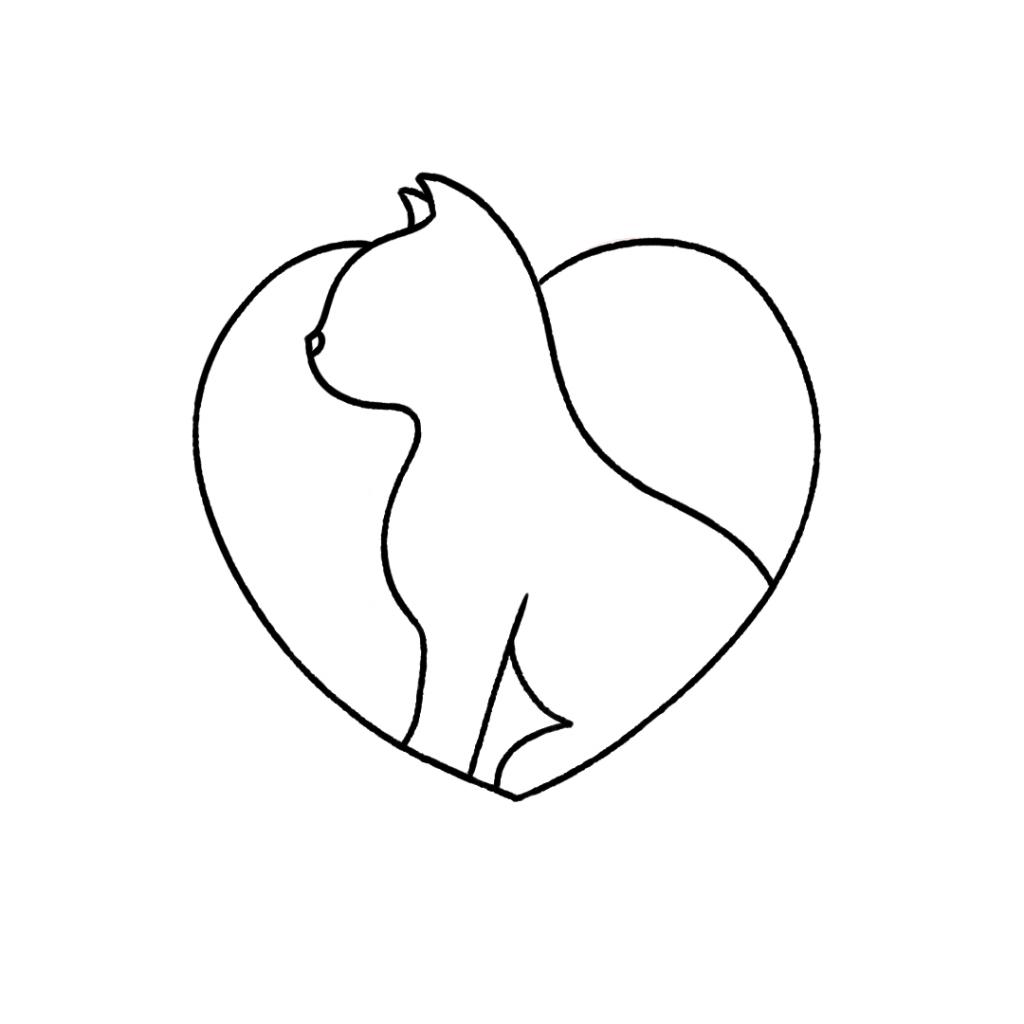 For more information on using essential oils with cats, check out this blog post.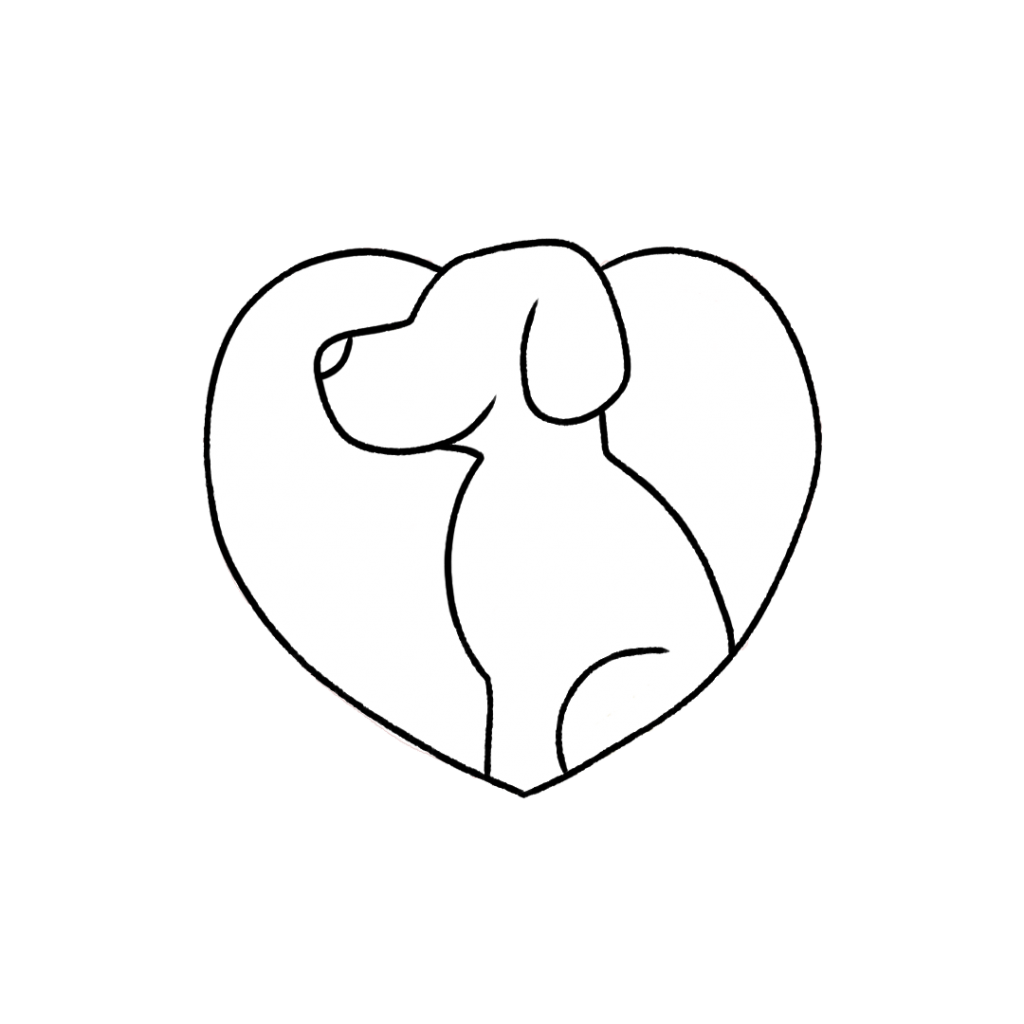 For more information on using essential oils with dogs, check out this blog post. 
We don't recommend ingesting essential oils unless under the direction of a doctor certified in aromatherapy. For more information on why we don't ingest essential oils check out this blog post.
*Please note: This post is a compilation of suggestions made by those that have extensively used essential oils and has not been verified scientifically with clinical tests nor reviewed by medical experts. It is anecdotal information and should be treated as such. For serious medical concerns, please consult your doctor. The statements given in this blog post have not been verified by the FDA
Love Massage Oil Recipe
Love Massage Oil Recipe
Time: 2 minutes
Est. Shelf Life: ~1 year
Yield: 1fl oz
Dilution Rate: 3%
Ingredients
From Your Box

15 drops Love Essential Oil Blend

2 Tbsp Almond oil

From Your Home

1oz bottle
Directions
Add essential oils to almond oil and stir to mix.
Pour into a sealable container or bottle.
To use, apply to desired area and massage. 
Looking For More Valentine's Day Recipe Ideas? Check These Out!