Do you wake up with a puffy feeling around your eyes or on your face?
This ice facial will soon be your new best friend!
Ice Facial is becoming a popular morning skincare routine addition because of its ability to eliminate skin puffiness especially around the eyes, reduce oiliness, soothe acne, sunburn, swelling, and inflammation, reduce signs of aging, and boost skin's healthy glow.
Simply Earth's Depuff Ice Facial recipe is a sure step up from the usual ice facial technique. We've added great all-natural ingredients that will boost this recipe's effectiveness in improving your skin. This will be a fun addition to your skincare routine!
What I Love About This Ice Facial Recipe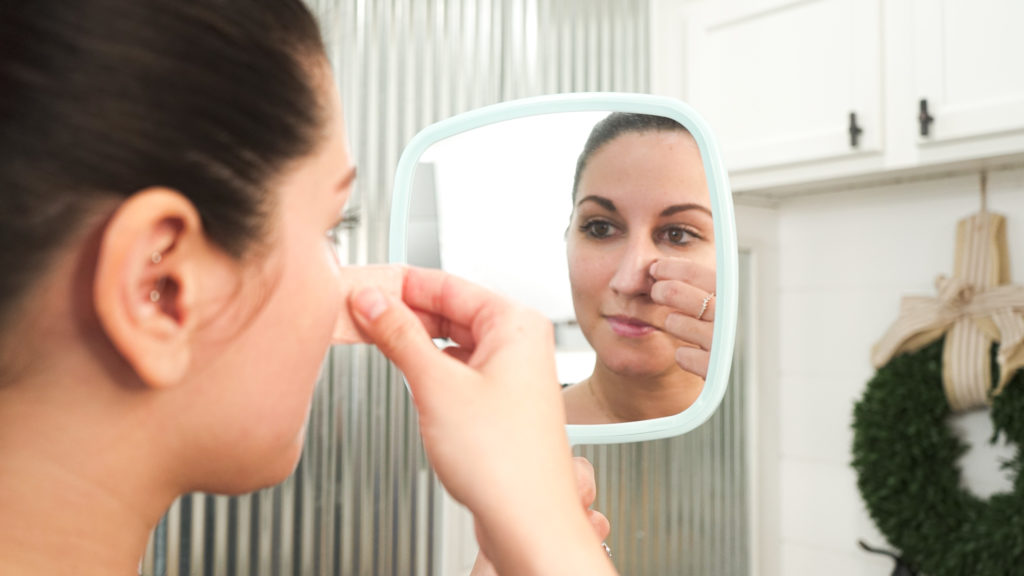 I love how this recipe turned the basic ice facial procedure into a fun one! The added ingredients just doubled this recipe's soothing effect. Plus, it smells so refreshing, it makes me enjoy the whole process even more! Looking forward to tomorrow's routine, woot-woot!
What's in This Depuff Ice Facial Recipe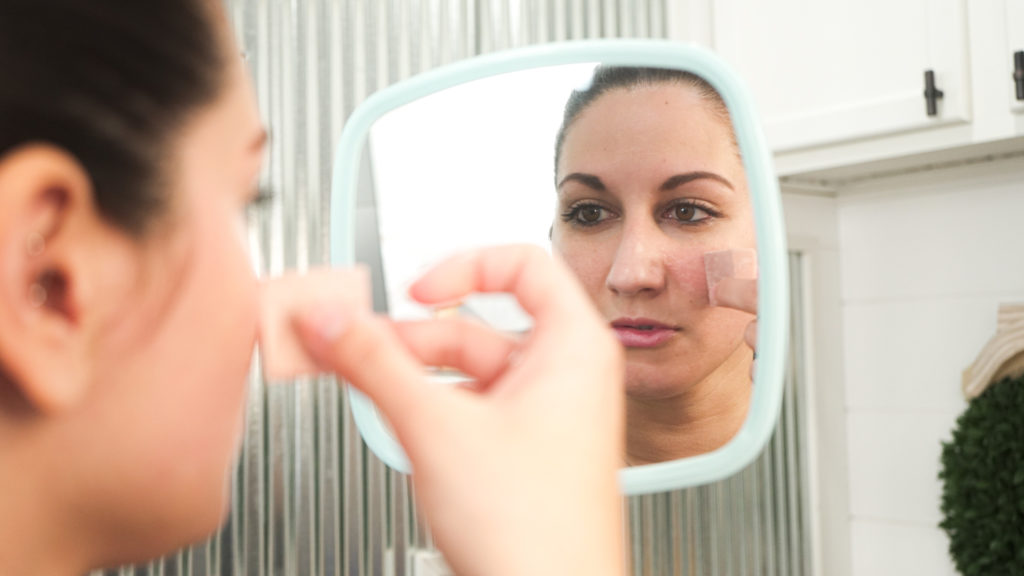 Full Fat Coconut Milk
Full fat coconut milk is rich in healthy saturated fatty acids, proteins, and vitamin C and E2, which are all amazing for the skin. It helps nourish, moisturize, and soothe dry and irritated skin while maintaining skin elasticity. This ingredient also helps dilute the essential oils in this recipe to make it safe for topical use.
Rose Clay
We love using Rose (or pink) Clay for our DIY skincare products. It is rich in natural minerals and has skin-soothing, anti-inflammatory, and balancing properties3 that make it great for the skin. Rose Clay is also one of the most gentle clays, meaning it is suitable even to those with dry and sensitive skin.
Frankincense Essential Oil
Frankincense Essential Oil is already a known ingredient in skincare products. It can improve the appearance of skin by treating dry skin, evening out skin tone, and reducing the appearance of fine lines, age spots, and scars4.
Orange Essential Oil
Orange Essential Oil has incredible antimicrobial properties that can treat skin conditions such as acne5. It is also rich in antioxidants and vitamin C, which helps defend skin from free radicals and other harmful external factors, resulting in a smooth, soft and plumped skin.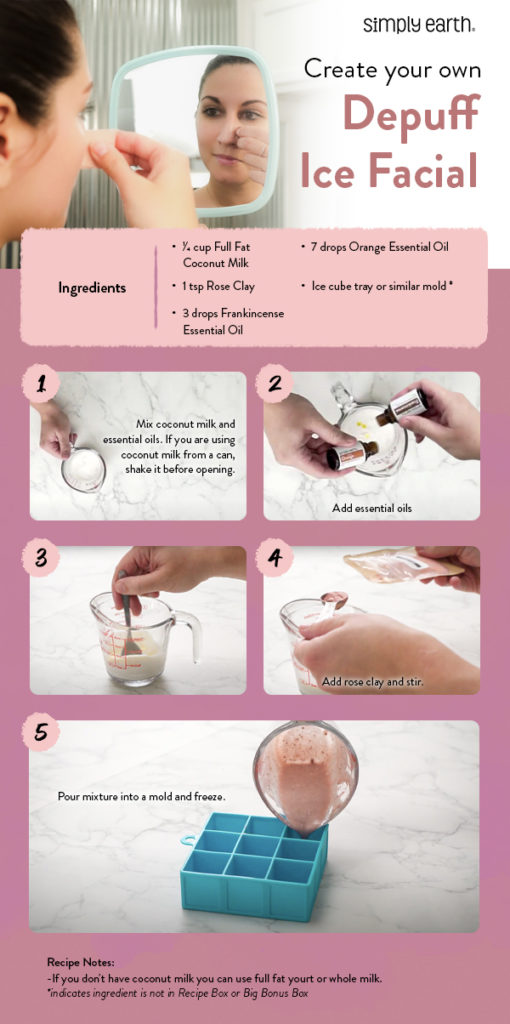 Things to Remember When Using This Ice Facial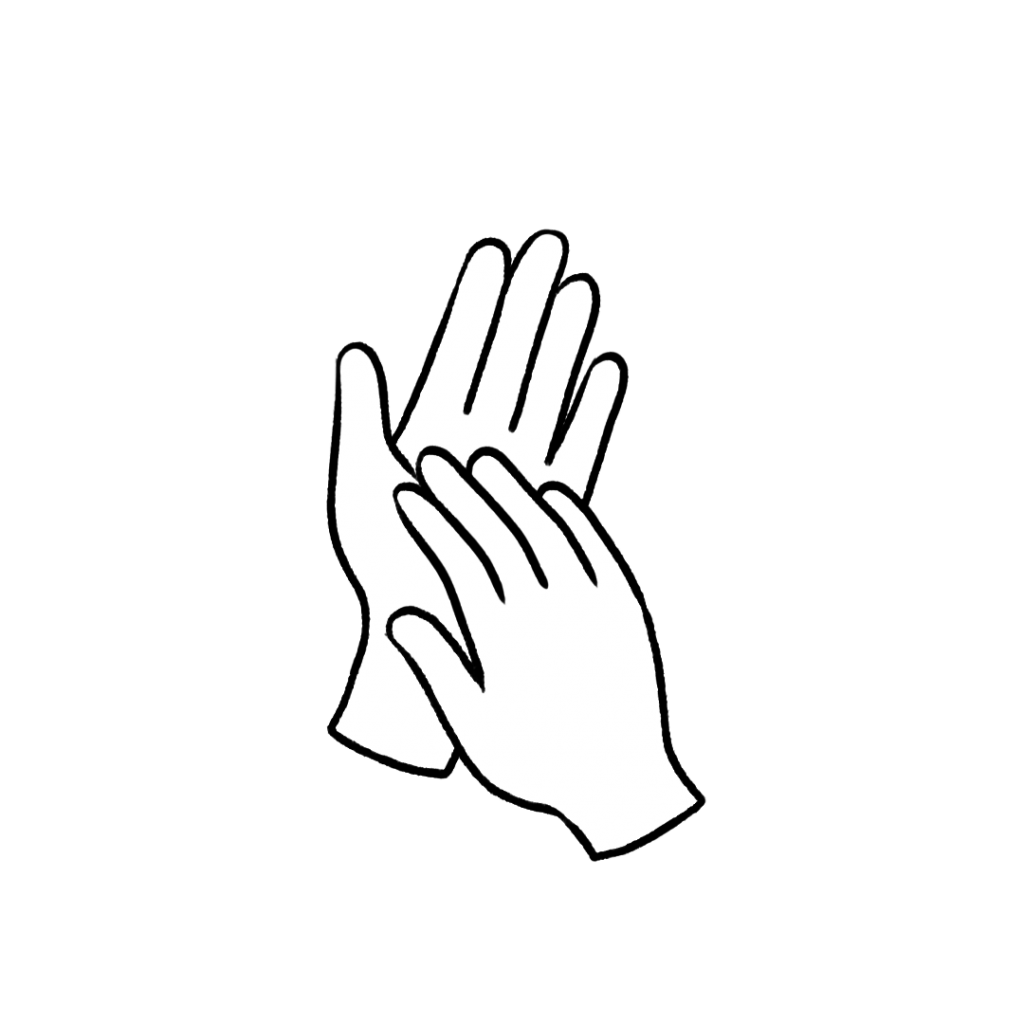 Always dilute an essential oil when using it on the skin. This recipe is unlikely to cause skin irritation when used as directed.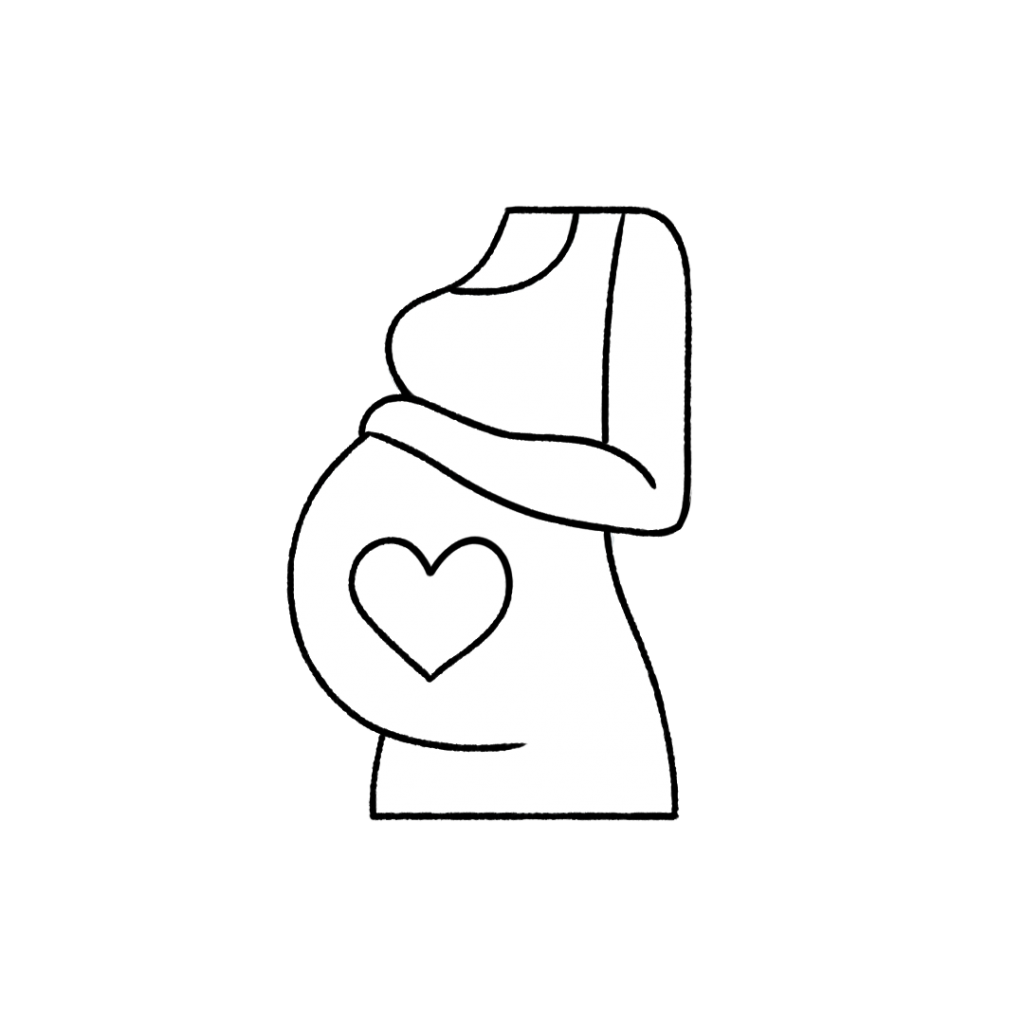 This recipe is not generally safe to use if you are pregnant. Consult your doctor prior to use.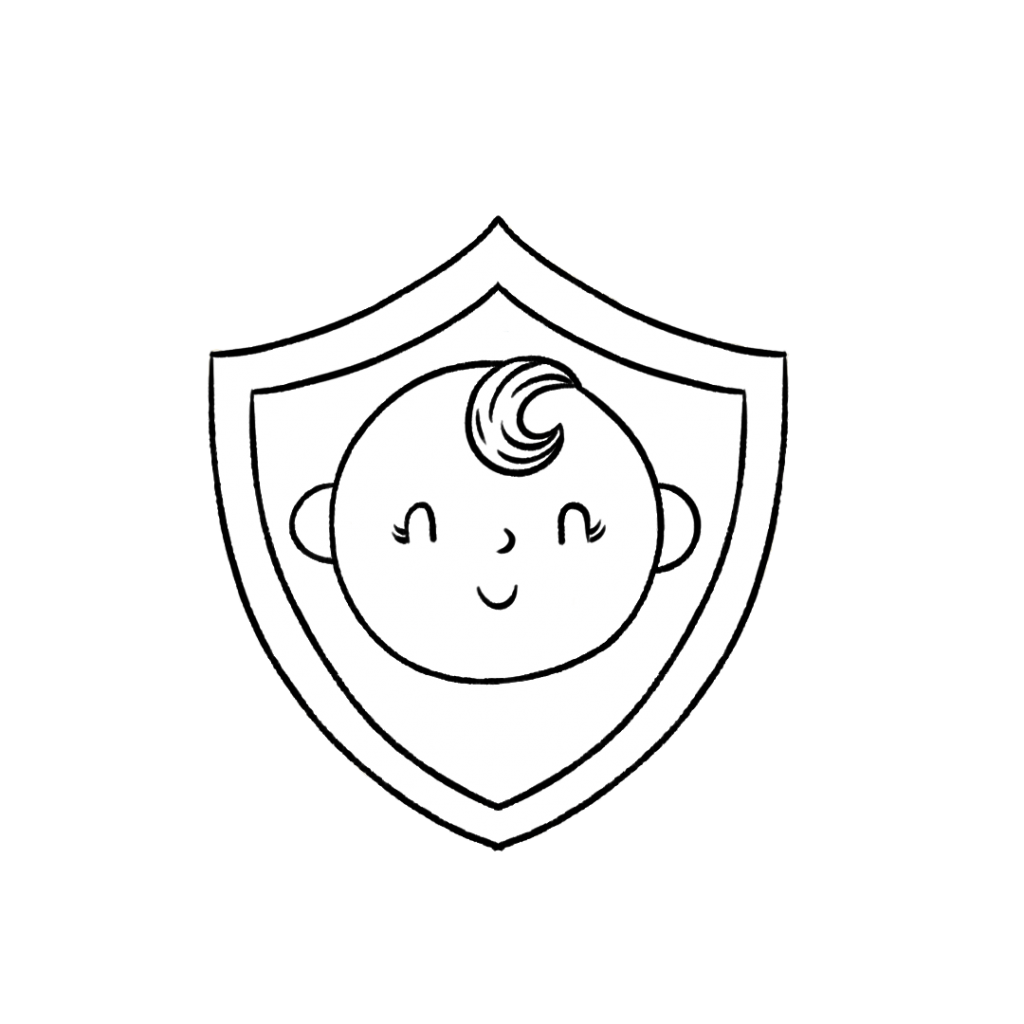 This essential oil is safe to use with kids age 10+.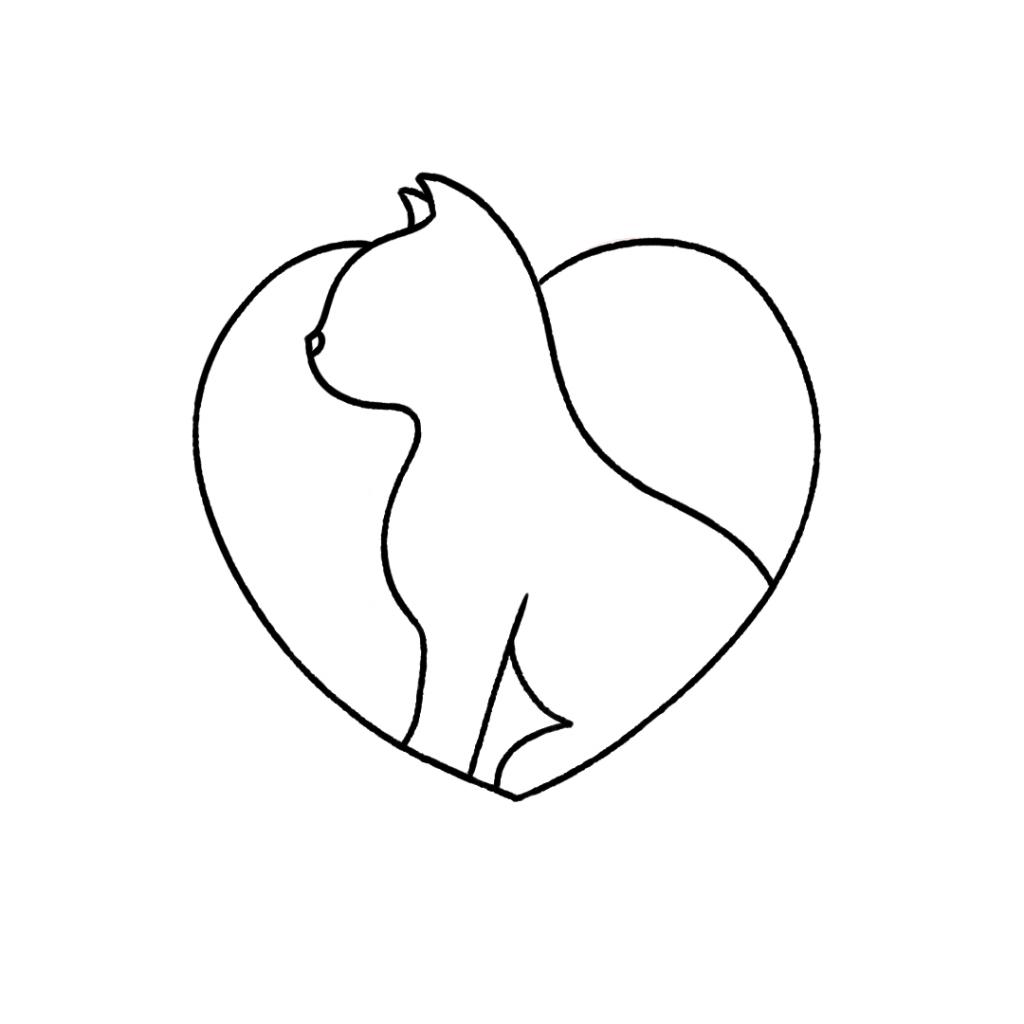 Cats may find the oils in this recipe irritating. However, we do not expect your cat to be disturbed if you use this recipe on yourself. Just be mindful of your pet's behavior. For more information on using essential oils with cats, check out this blog post.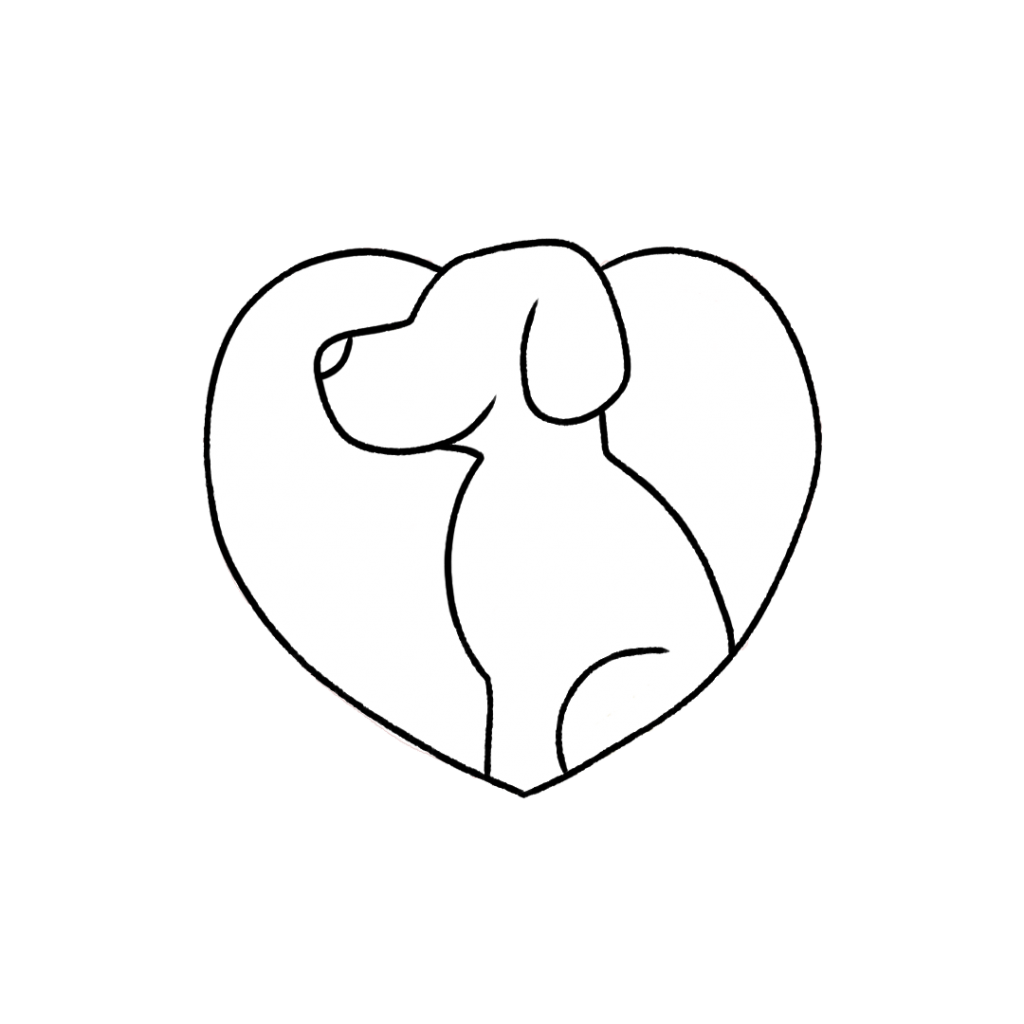 Dogs may find the oils in this recipe irritating. However, we do not expect your dog to be disturbed if you use this recipe on yourself. Just be mindful of your pet's behavior. For more information on using essential oils with dogs, check out this blog post.
We don't recommend ingesting essential oils unless under the direction of a doctor certified in aromatherapy. For more information on why we don't ingest essential oils check out this blog post.
*Please note: This post is a compilation of suggestions made by those that have extensively used essential oils and have not been verified scientifically with clinical tests nor reviewed by medical experts. It is anecdotal information and should be treated as such. For serious medical concerns, please consult your doctor. The statements given in this blog post have not been verified by the FDA
Depuff Ice Facial Recipe
Soothe Your Skin With This Fun Ice Facial Recipe
Ingredients
¼ cup full fat coconut milk

1 tsp rose clay

3 drops Frankincense Essential Oil

7 drops Orange Essential Oil

Ice cube tray or similar mold
Directions
Mix coconut milk and essential oils. If you are using coconut milk from a can, shake it before opening.
Stir in clay.
Pour mixture into a mold and freeze.
To use, apply to face to help soothe puffiness and improve complexion. 
Notes
If you don't have coconut milk, you can use full fat yogurt or whole milk.
Didn't use all of your coconut milk? Sounds like you might need to have chicken curry for dinner!
No More Puffy Feeling in the Morning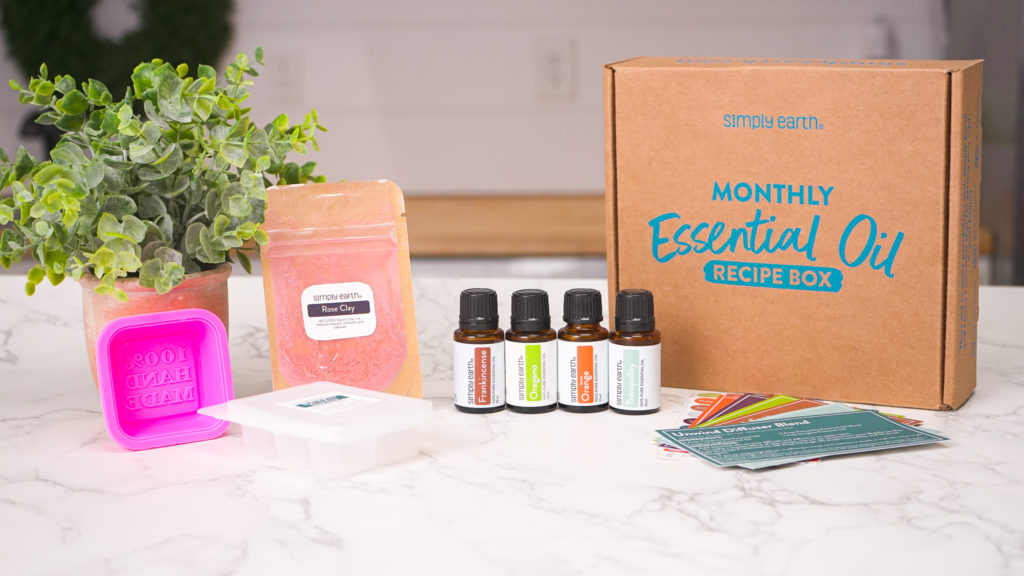 Mornings should be beautiful and, more importantly, you should feel beautiful in the morning.
We are loving this all-natural Depuff Ice Facial Recipe. How about you? We'd love to hear about it on social media with @fromsimplyearth and in the comments below!
To learn more about how to use essential oils, check out our Simply Earth Essential Oil Recipe Box. When you subscribe, we'll ship you a monthly supply of four 100% pure essential oils, six natural recipes like this ice facial recipe, and all the quality ingredients you'll need to make your own wonderful products for just $44.99/month. All of these goodies have over $100 value, plus we'll give you a FREE Big Bonus Box when you subscribe. 
Subscribe today to learn how to use essential oils!
---
References: