Remember those days when your mom or dad would peel oranges for you to snack on?
Oranges are a refreshing snack, and they're loaded with vitamins, too. The flavor is easy to like (or even love). I haven't met anyone who has ever said they didn't like oranges.
Just like the fruit, the Sweet Orange Essential Oil is packed with lots of beneficial uses. It doesn't hurt that it smells amazing, too. We love this oil so much that we use it in many of our Simply Earth Synergy Blends. Let's find out the Orange Essential Oil benefits, uses and whatever else this powerful citrus fruit has for us.
Sweet Orange Essential Oil Benefits, Uses, and Recipes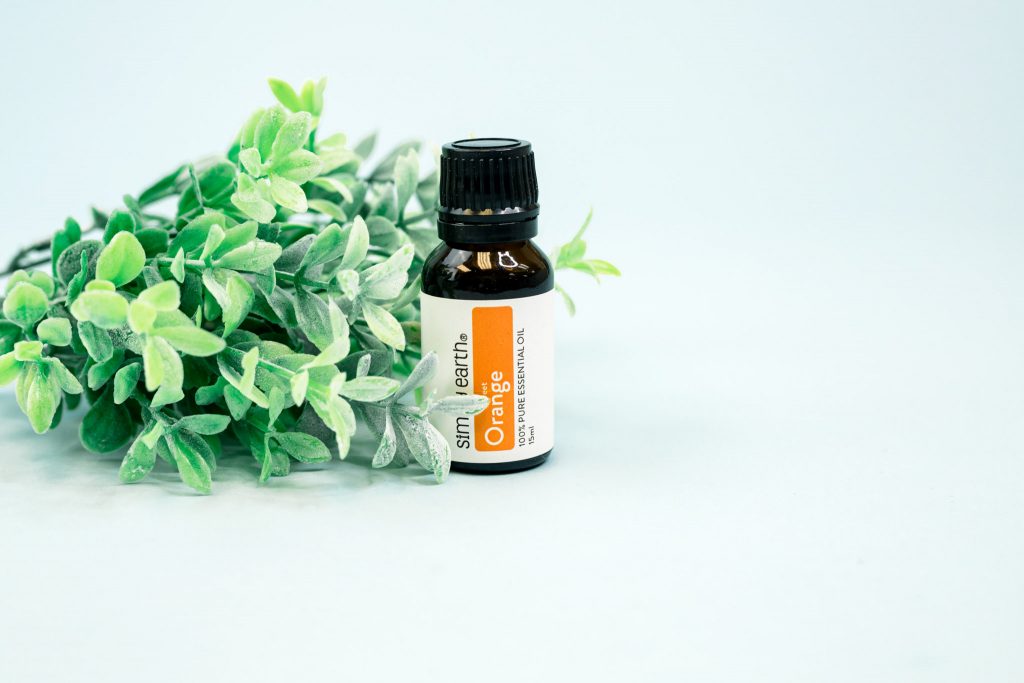 Aids digestion
The scent of Orange can stimulate saliva and gastric secretions. Many people find that it can relieve constipation, cramps, irritable bowel syndrome, nausea, and vomiting.
Antioxidant
You might take vitamin C supplements to keep you healthy. Sweet orange essential oil is filled with antioxidants to help you fight infection. It also helps soothe allergies and sinus congestions support the respiratory system and calm any inflammation.
Cleaning
Orange essential oil is great at killing germs and its uplifting scent leaves your home not only clean but smelling clean as well, like in our B.O Be Gone Blend.
Try it in one of these recipes:
This DIY linen spray with orange, ginger, and peace & quiet blend will help you feel fresh and clean. You can use it on your clothes, curtains, sheets, pillows, etc.
This recipe will leave your bathroom smelling and looking fresh and clean.
Disinfectant
Citrus essential oils are said to be great antimicrobial agents.
Gas Relief
When gas moves the body upward, it can cause discomfort. If it moves downward as it should, it causes relief. The sweet orange essential oil can be rubbed topically on the abdominal area to ease abdominal gas and indigestion.
Try it with our Digest Blend available as a blend and roll-on.
Pain Relief
Because of its anti-inflammatory properties, Orange essential oil is great for pain relief. Some people do not like using peppermint or anything minty when it comes to joint pains or muscle aches. Orange essential oil is a great alternative! It helps in turning off inflammatory responses in the body to keep the pain at bay. As it is also a mood booster, it is useful to make you feel better and even get a good night's sleep when you are experiencing aches.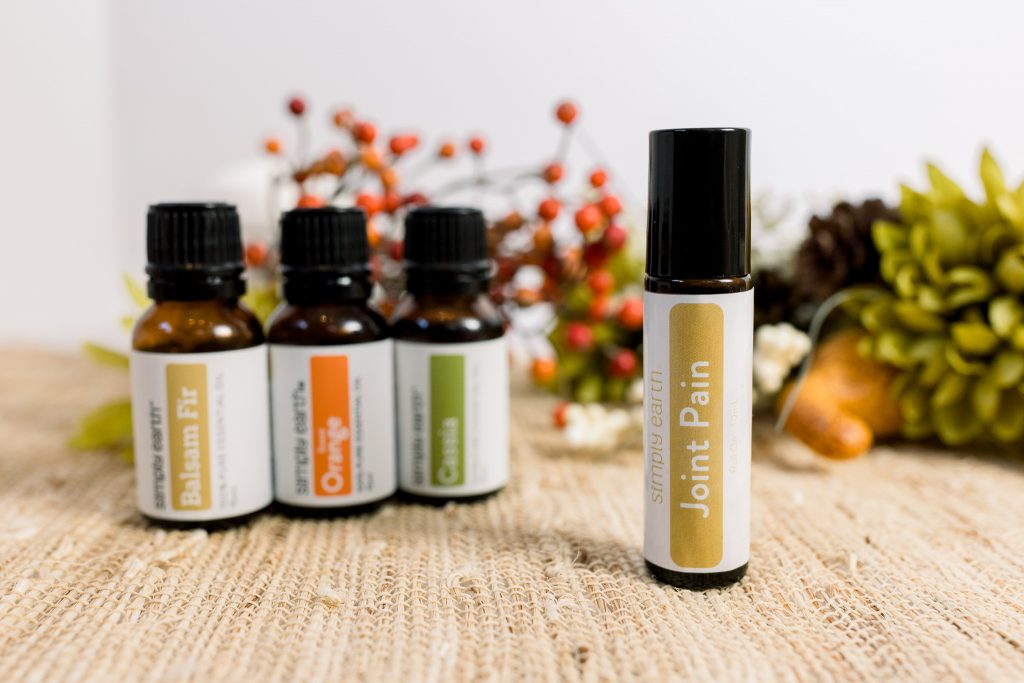 A recipe that can help give you joint pain relief by soothing inflammation.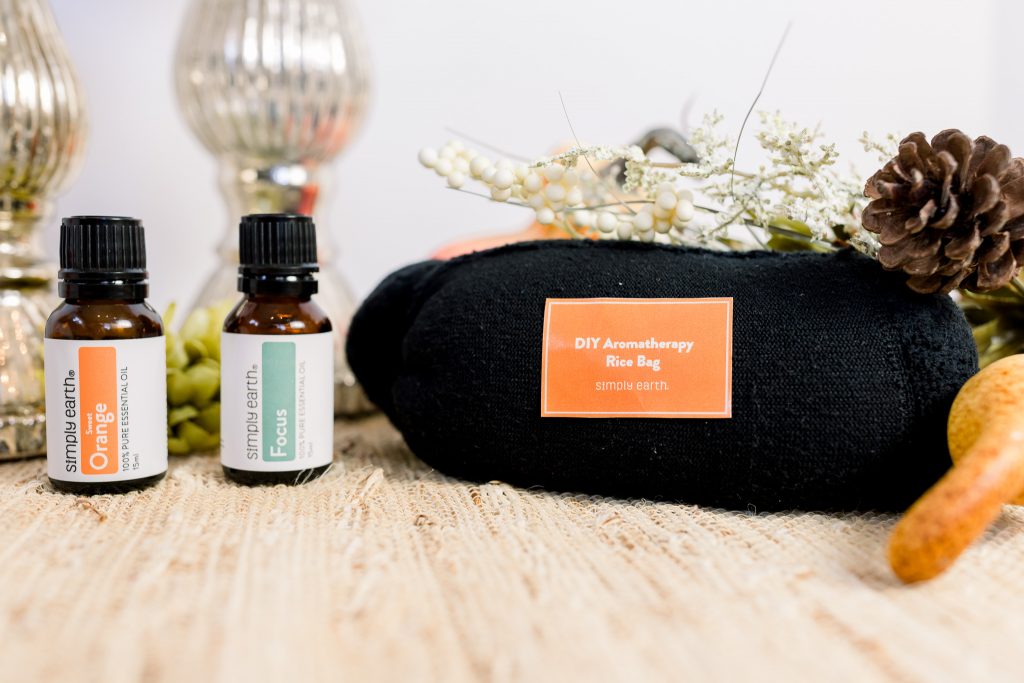 This DIY Aromatherapy Rice Bag with Essential Oils will help you soothe away any kind of pain you may feel.
Skincare
Orange Essential oil is an antioxidant that can help repair skin damage caused by the sun. It helps brighten skin to help keep it looking young by balancing your skin's natural oils. It also contains a good amount of vitamin C, which helps the production of collagen in the skin.
However, if you do add this wonderful essential oil in your moisturizer, it is best to be used at night. Sweet orange might not be phototoxic like other citrus oils, but it may irritate the skin when it is oxidized.
Try it in one of these recipes your skin will love!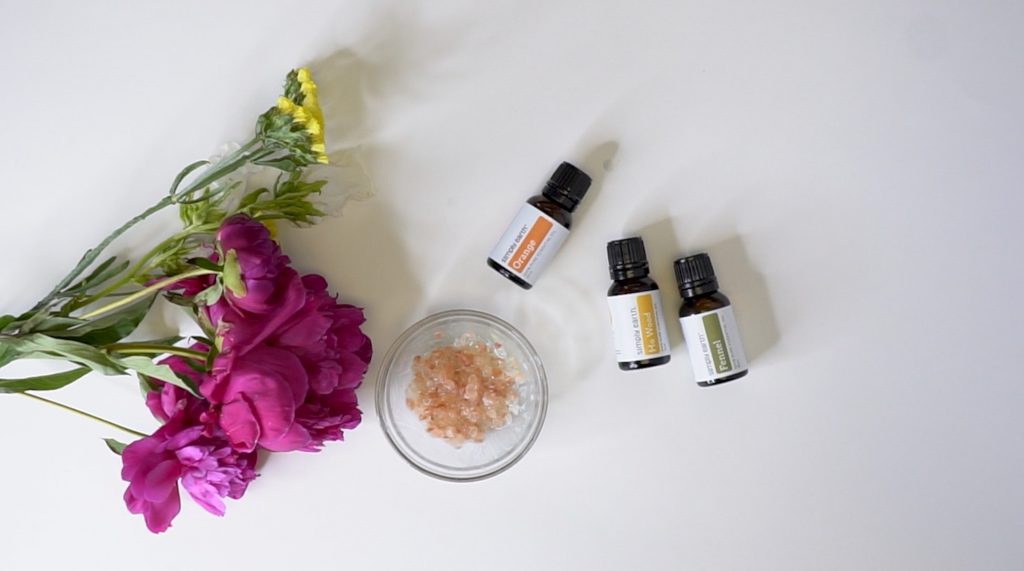 This exfoliating soap with Sweet Orange Essential Oil provides a gentle scrub to get off the excess sweat and dirt, and to also give you a fresh summer glow!
Uplifts, improve mood and promotes well-being
Citrus scents are known to promote cheerfulness, and the sweet orange essential oil is no exception. By stimulating the immune system and calming and uplifting emotions, Orange Essential Oil is great at supporting overall wellbeing.
It is also used to relieve depression and stress by calming anxious emotions.
Try it in one of the following recipes:
This diffuser blend is refreshing and it's something I'd use the entire year!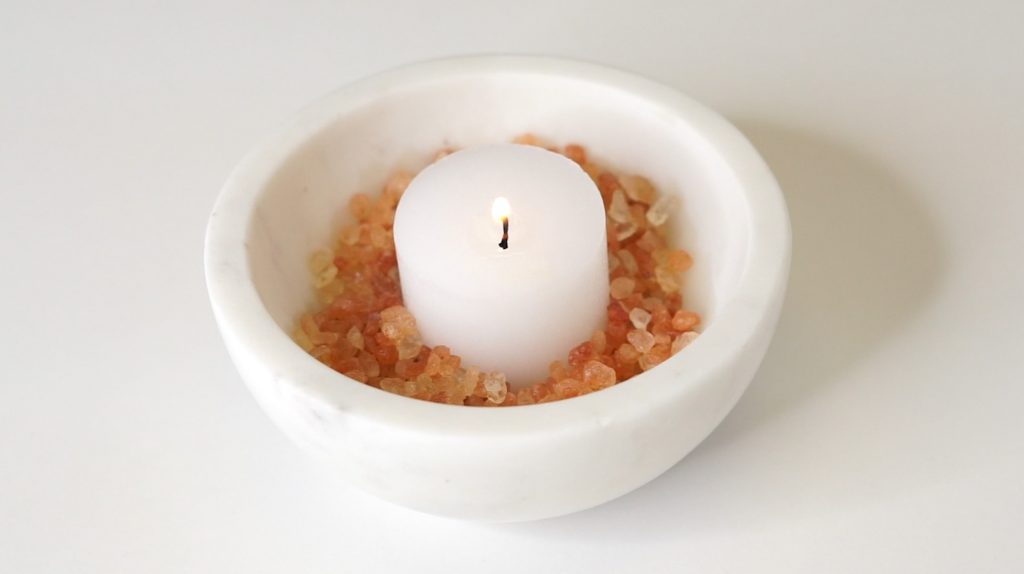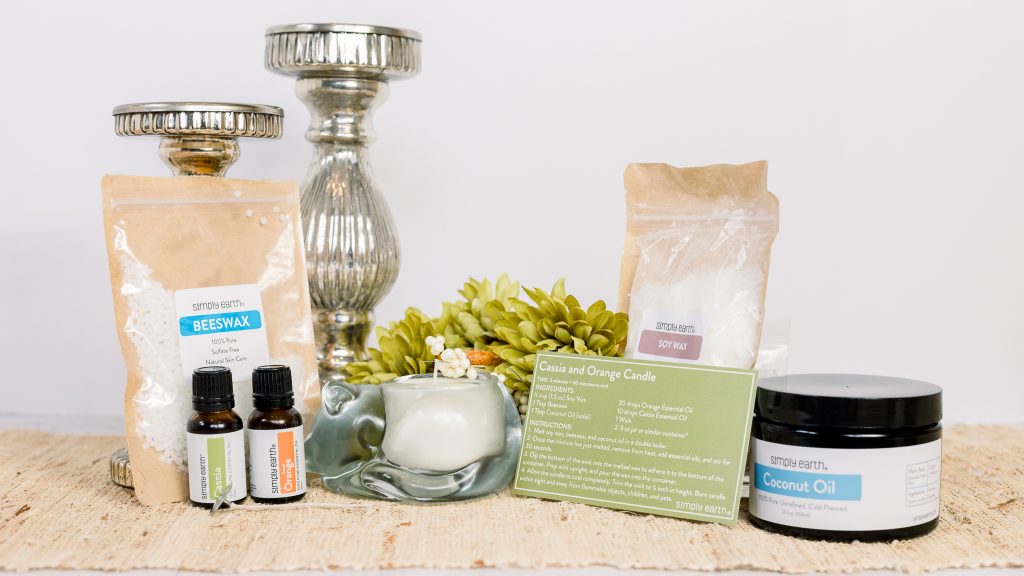 This candle makes any space cozy and relaxing. We love using this in our living room and dining room when we have guests over – they feel like they're at home immediately.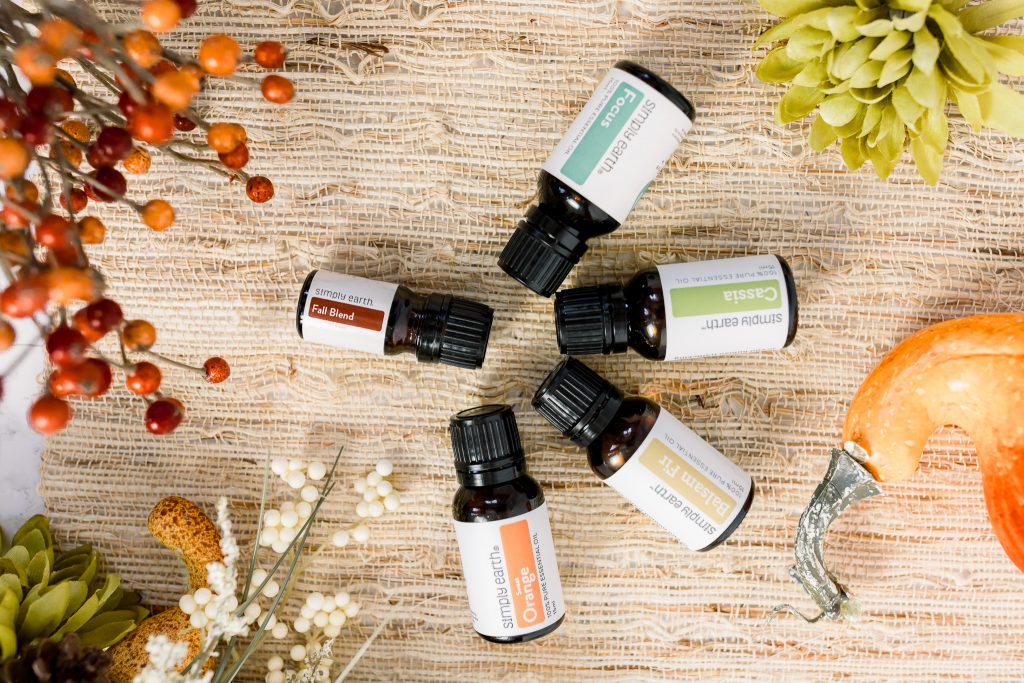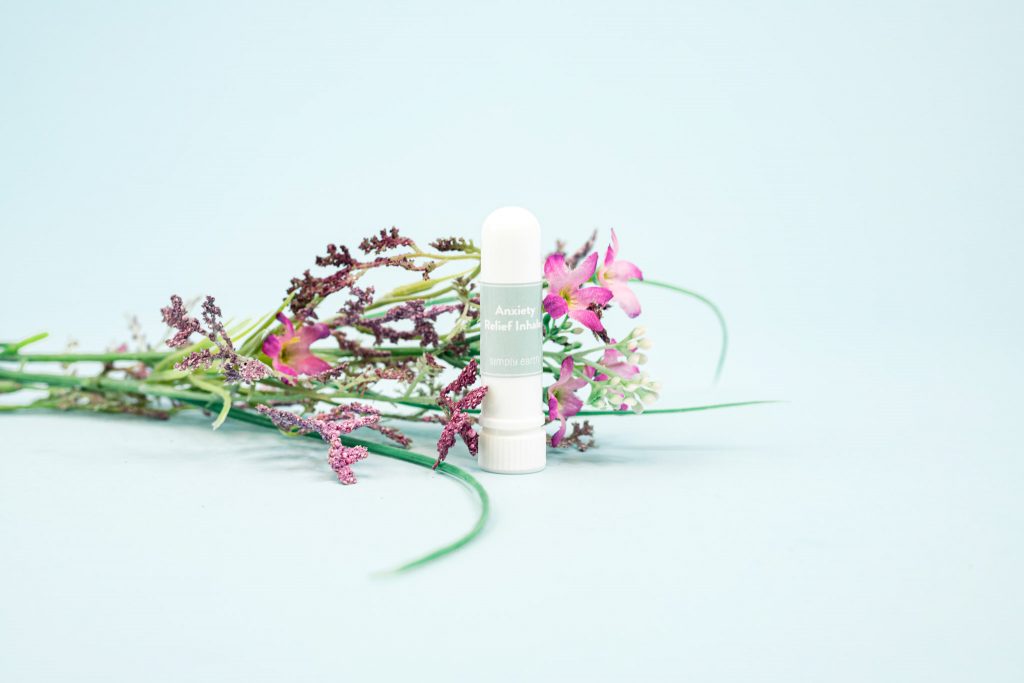 Aromatherapy inhaler for on the go anxiety relief support.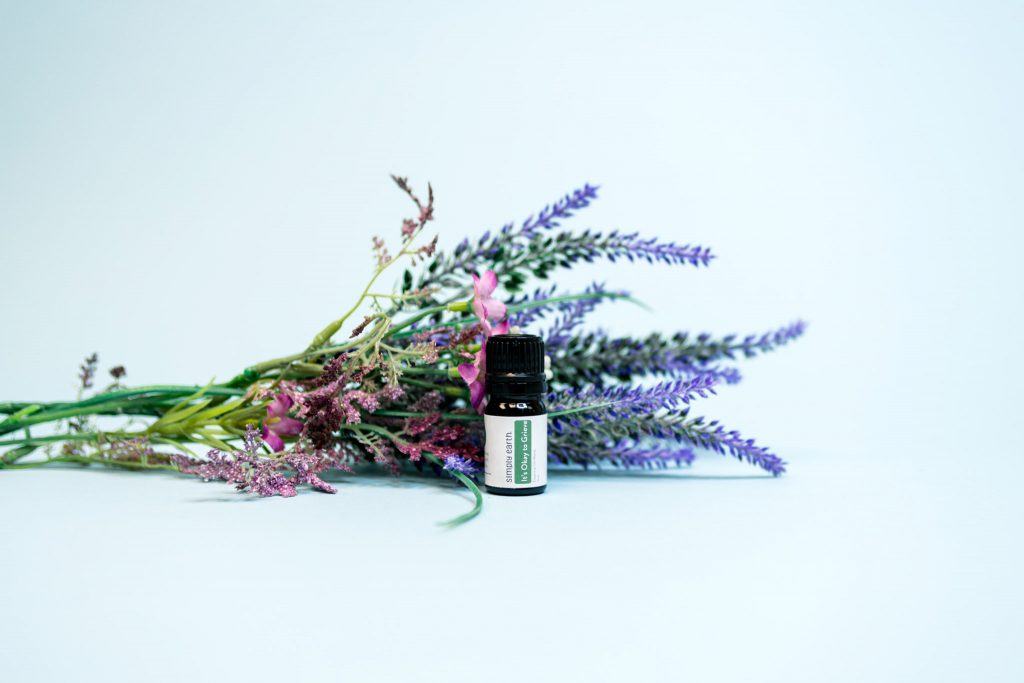 This blend can help you through times of grief. Its calming aroma can help soothe feelings of grief and stress.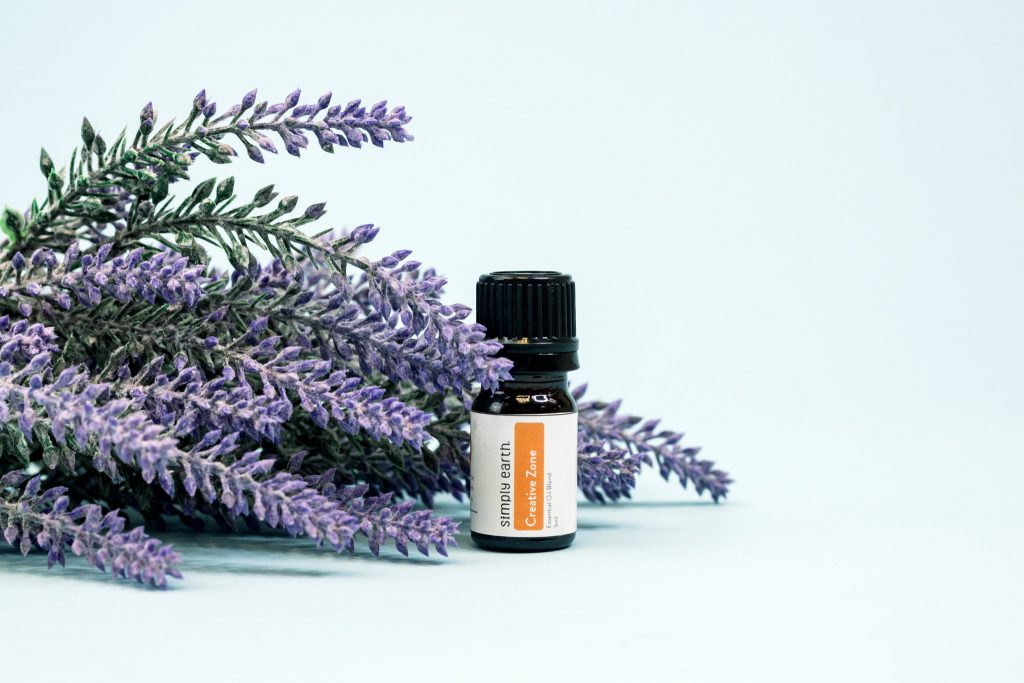 This blend will help energize you and boost your focus. Perfect for helping you get in the creative zone to support you on your latest project.
Sweet Orange Essential Oil Blends Well With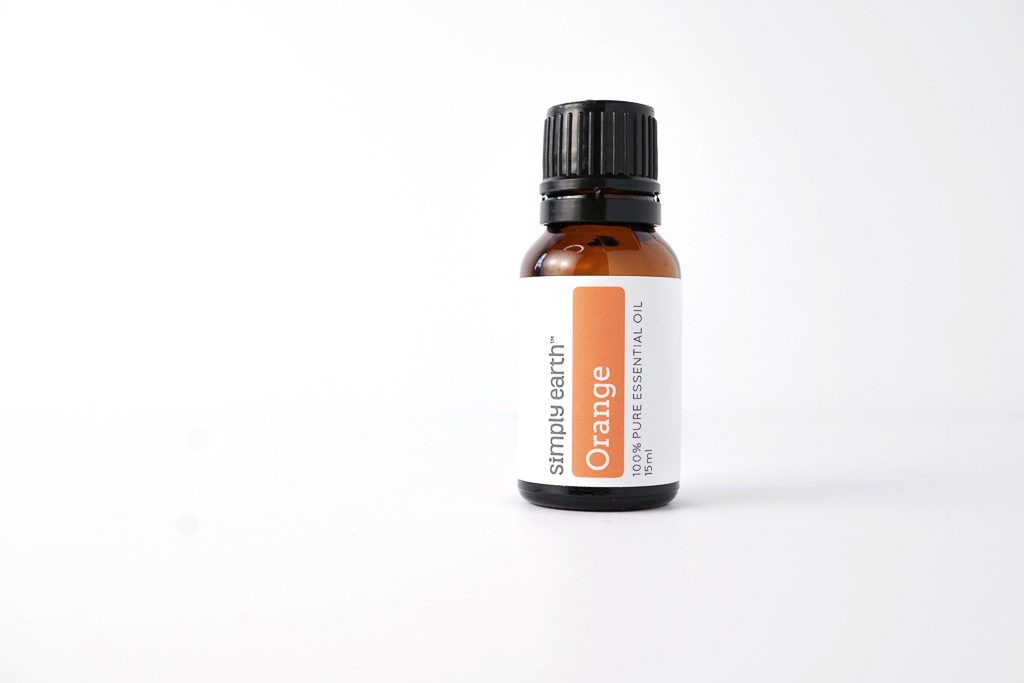 This oil blends well with Lavender, Bergamot, Lemon, Clary Sage, Myrrh, Sandalwood, Nutmeg, Cinnamon Bark and Clove Bud.
Simply Earth Blends That Use Sweet Orange Essential Oil
Because we are all about making using essential oils easy, we've come up with synergy blends to get you the results you want. Get the Sweet Orange Essential Oil benefits, together with other essential oils through our blends.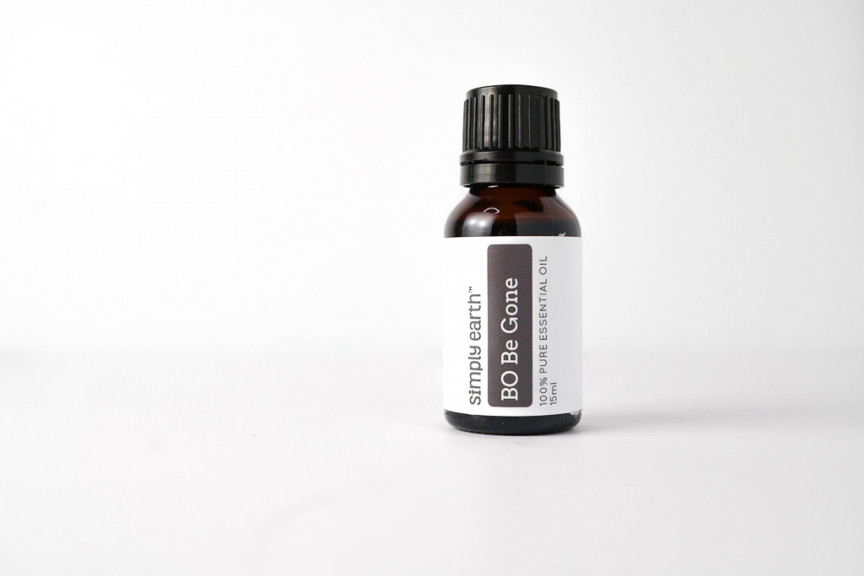 Sick of putting harsh, dangerous chemicals under your arms each morning? We've created BO Be Gone Essential Oil Blend that can eliminate your body odor–naturally!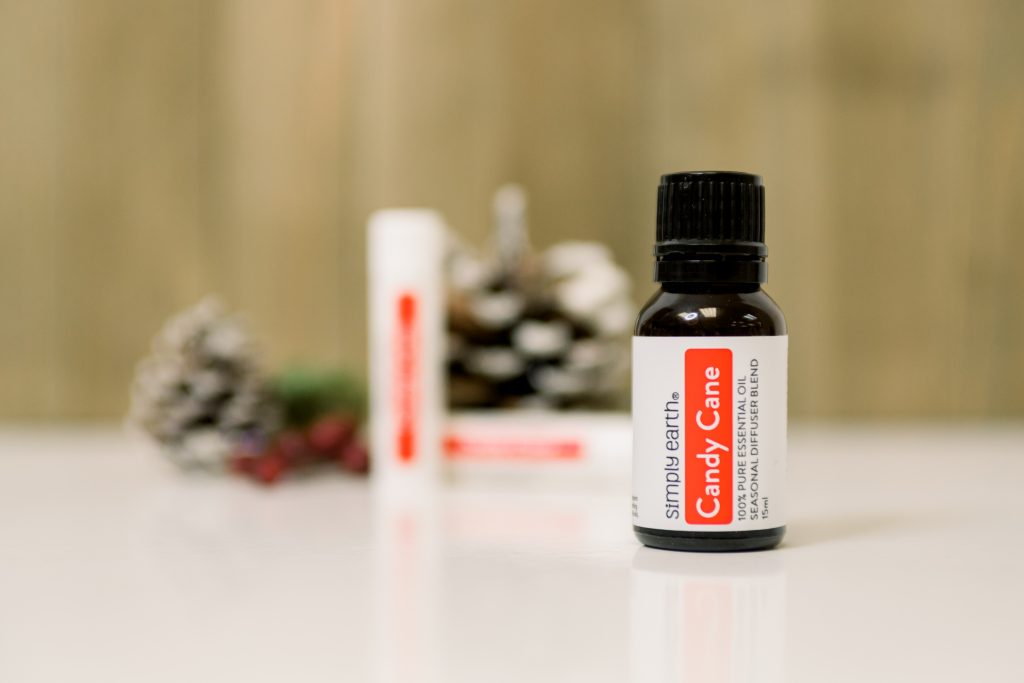 Our Candy Cane Essential Oil Blend is the perfect addition to make your home have that Christmas smell naturally!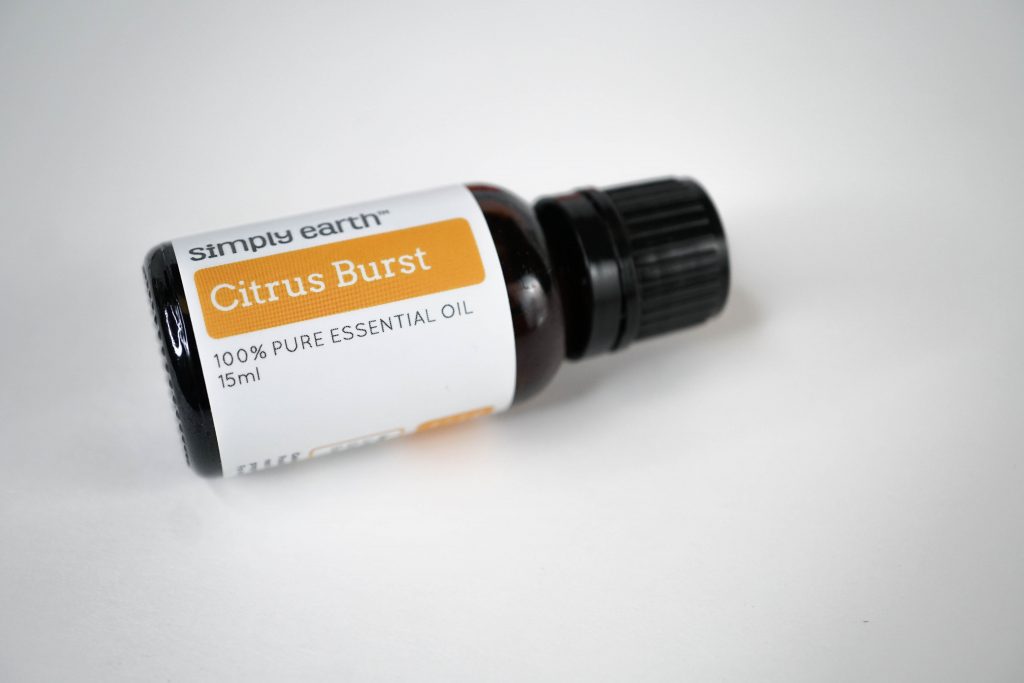 Citrus Burst Essential Oil Blend adds an uplifting boost when diluted in your favorite body care products or added to your favorite homemade cleaning products. Diffuse to reduce unpleasant odors with a fresh, inspiring scent.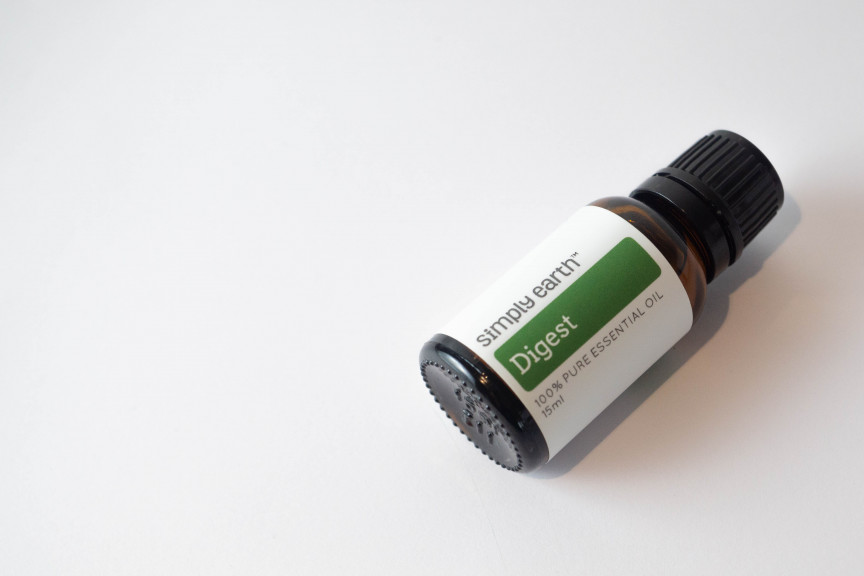 Digest Aid helps relieve nausea and stomach issues from overeating, especially by eliminating gas and bloating.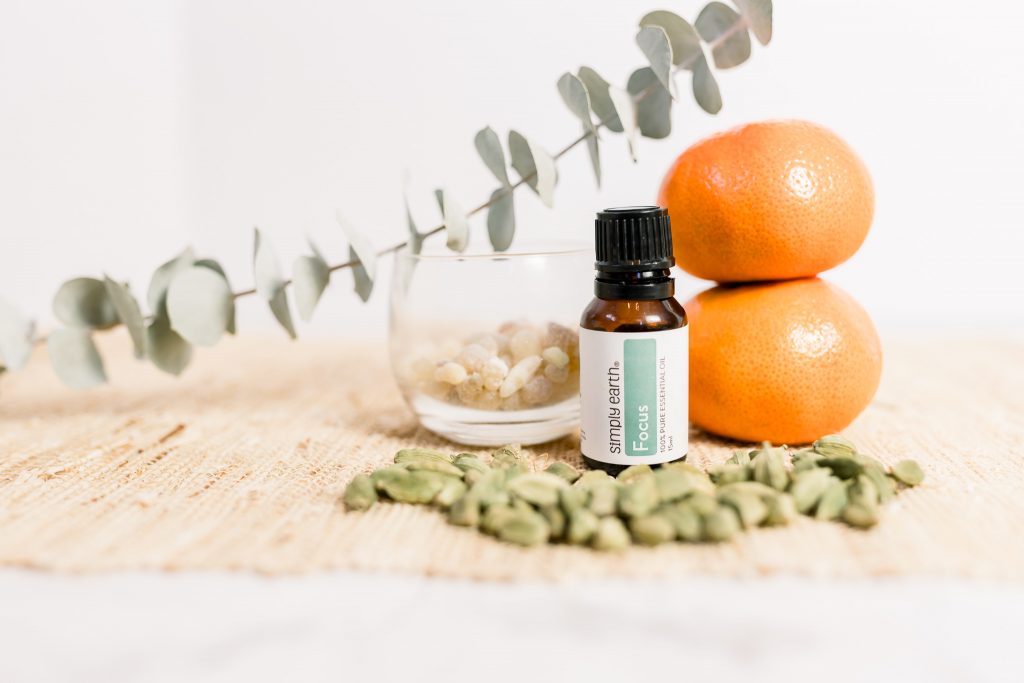 Use Focus Essential Oil Blend to help you avoid distractions and improve concentration when working on that big project or studying for that big test.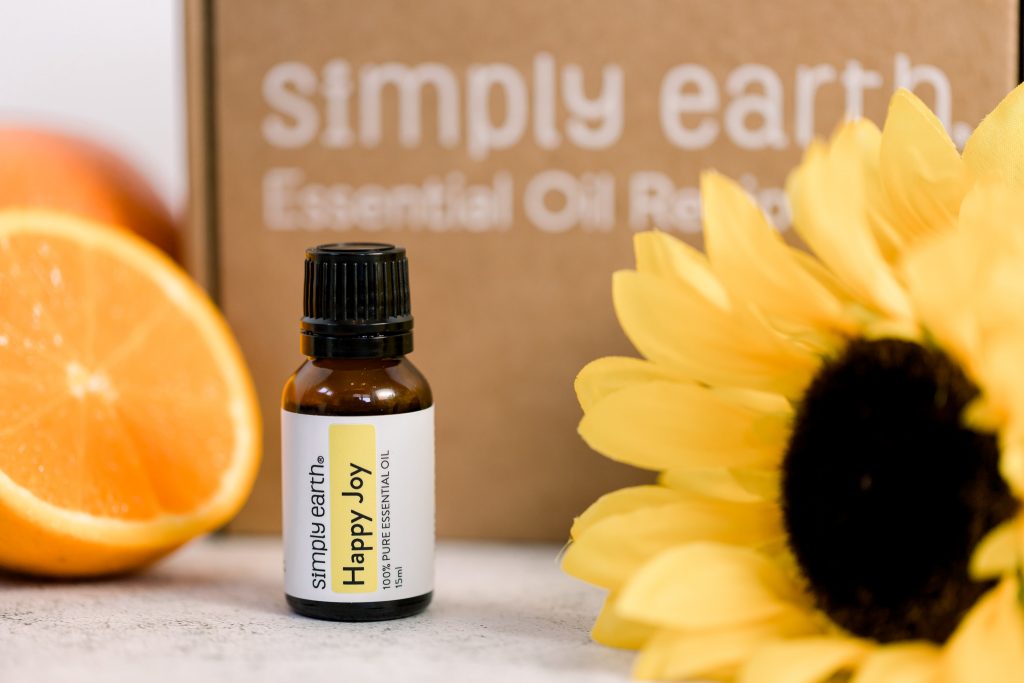 Feeling down in the dumps? Need something to brighten your mood? Happy Joy Essential Oil Blend is bound to make your day better! The fresh and sunny scent provides a refreshing aroma that can be used in a variety of ways. This synergy will provide a boost of energy and a breath of fresh air to bring you happy and joyful feelings.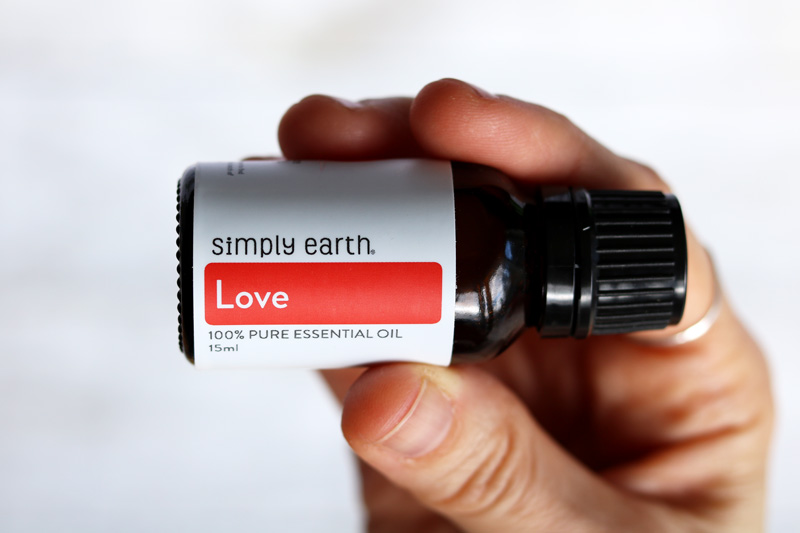 Love Essential Oil Blend is a sensual blend that's sure to add a little romance to your life.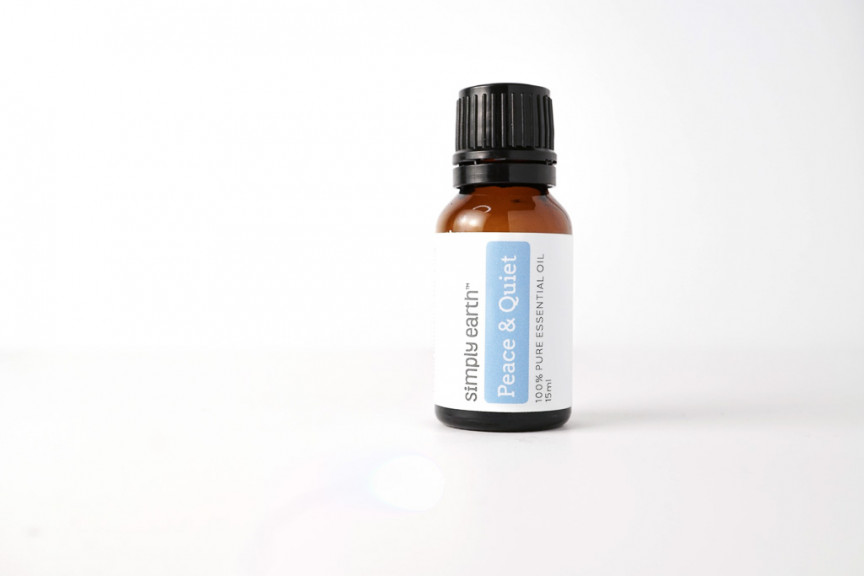 Peace and Quiet Essential Oil Blend is perfect for bringing a sense of peace and calm to your day. This synergy is uplifting while also relaxing.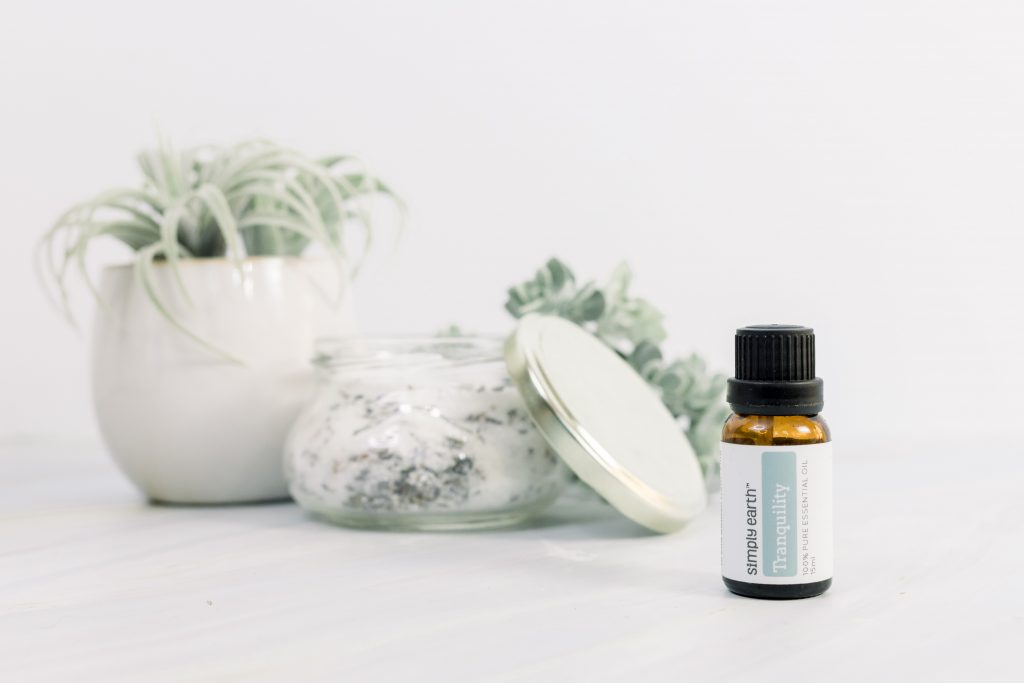 Tranquility Essential Oil Blend is a calming blend that promotes feelings of contentment, composure, and reassurance, helping you feel more at ease and bringing about a sense of well being when anxious feelings try to overwhelm your emotions.
The Science Behind Sweet Orange Essential Oil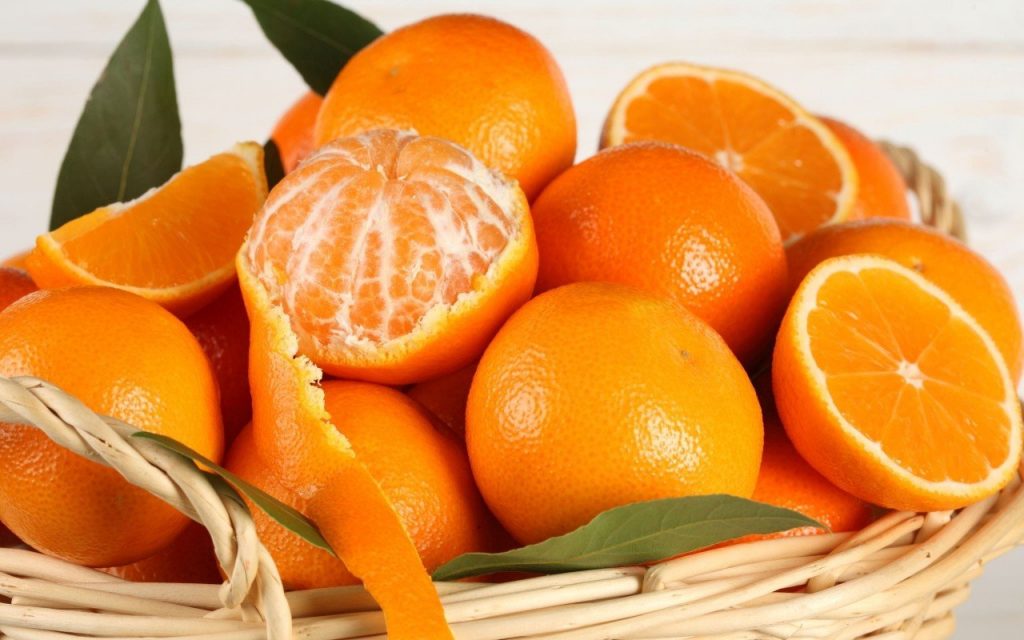 Main Constituents: d-Limonene: 95.20%; Aldehydes: 1.42%
Due to the dominant component, Sweet Orange Essential Oil is analgesic, antibacterial, antihypotensive, anti-inflammatory, antinociceptive, antiobesity, antioxidant, antitumoral, antiulcerogenic, anxiolytic, hepatoprotective (liver protective), immunostimulant, skin penetration enhancer, and vasorelaxant.
What Earthies Are Saying About It And Taking Advantage to Get The Orange Essential Oil Benefits
Here's how TDraper and Kendra T. are taking advantage of the Sweet Orange Essential Oil.
What I Love About This Oil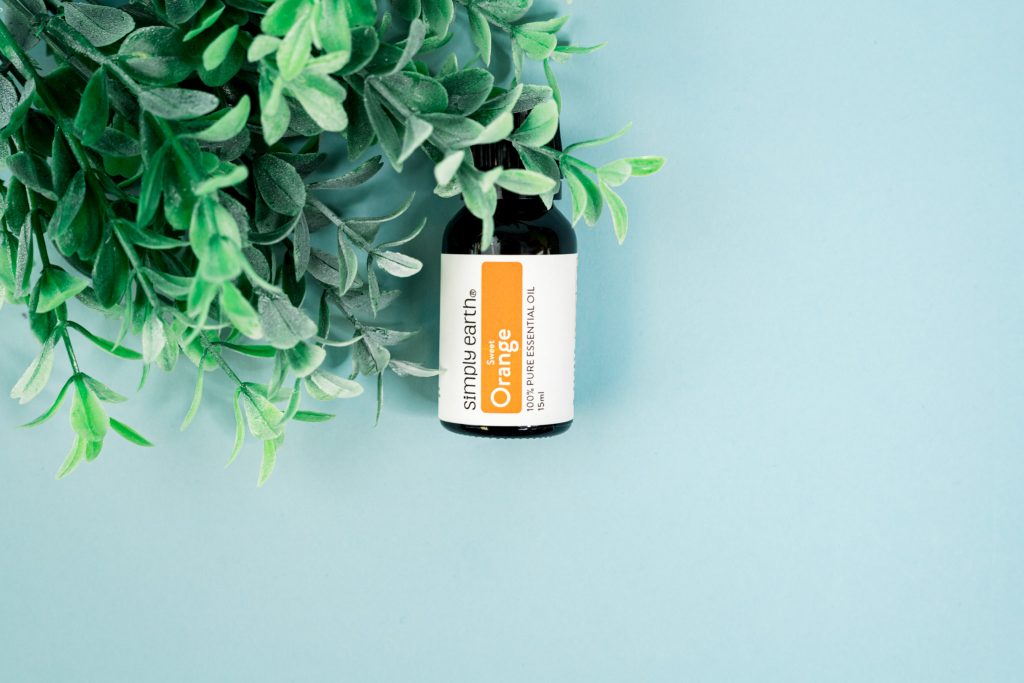 I love this oil's bright scent and how versatile it is! Its aroma adds cheerfulness to any blend. Sweet orange essential oil smells great and you can use it around the house!
Things to Remember When Using Sweet Orange Essential Oil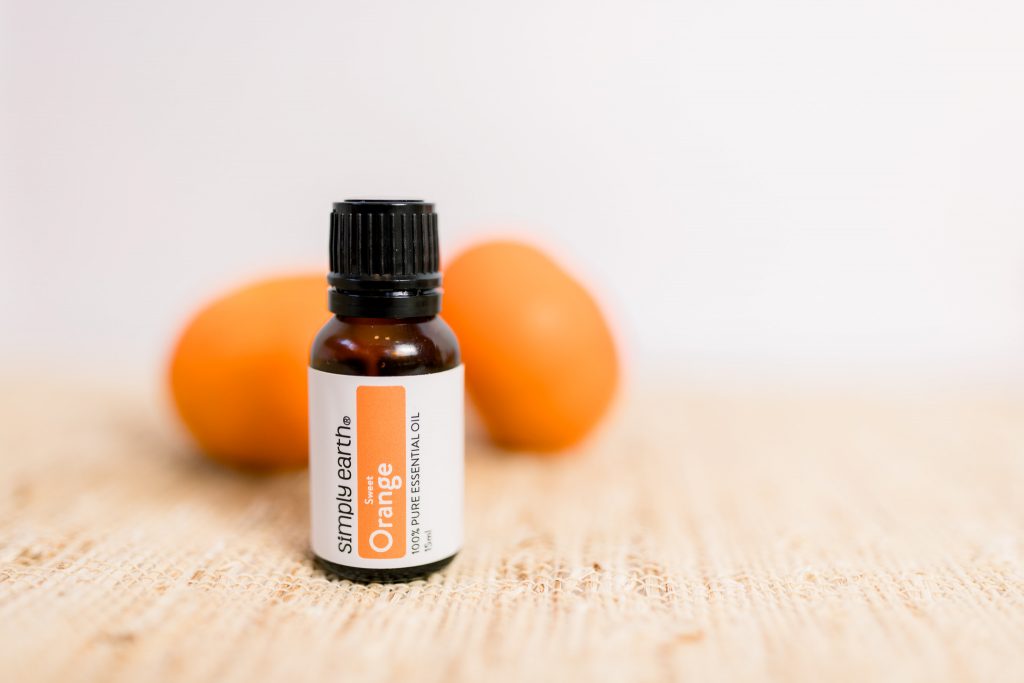 Non-toxic, though it may cause skin irritation. Use in low dilution (1-2%) when applying to the skin, such as in bath or massage oils. Older, oxidized oils increase the potential for skin irritation. Always dilute any essential oil before using it topically. Failing to do so can cause irritation. Check out this dilution chart for diluting Sweet Orange Essential Oil properly.
This oil is not phototoxic.
This essential oil is safe to use with kids age 2+, pregnant and breastfeeding women.
Sweet Orange Essential Oil probably won't harm your cat, but they may not like the smell (for Citrus Oils). For more information on using essential oils with cats check out this blog post.)
You can use Sweet Orange Essential Oil on and around dogs just be sure to dilute it. For more information on using essential oils with dogs check out this blog post.
Never ingest any essential oil even if it's regarded as safe. For more information on why we don't ingest essential oils check out this blog post.
Please note: This post is a compilation of suggestions made by those that have extensively used essential oils and has not been verified scientifically with clinical tests nor reviewed by medical experts. It is anecdotal information and should be treated as such. For serious medical concerns, please consult your doctor.
---
How Will You Use This to Maximize The Orange Essential Oil Benefits?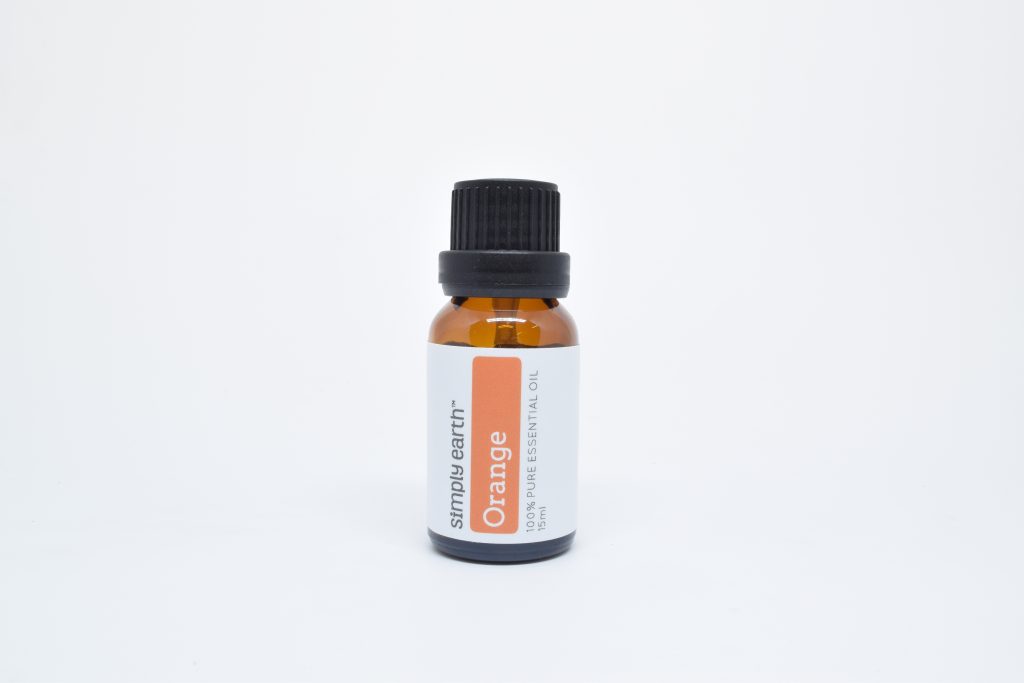 I love using Sweet Orange Essential Oil to make my diffuser blends to keep me cheerful throughout the day. You can never go wrong with any citrus oils! How do you plan to get the Orange Essential Oil benefits?