In skincare, the cardinal rule is to wash your face every night before going to bed. That is the advice of my grandmothers, my mother, and my well-trusted dermatologist. And believe me, ever since I became a religious face washer, I have seen a HUGE difference. These days, I give importance to skin care more than makeup. Using an organic facial wash and all-natural products has been the thing in my bathroom too!
What I Love About This Recipe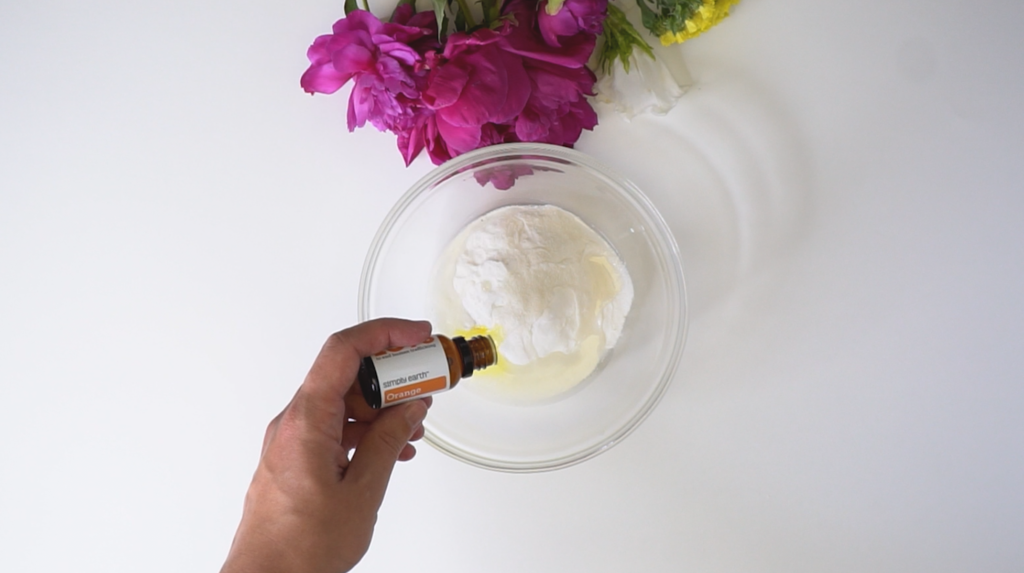 I am glad I found an easy facial wash recipe that is all natural and made with my favorite citrus essential oil – sweet orange! I love how it brightens my face with every use, and it feels extra clean too.
What's in the Organic Facial Wash?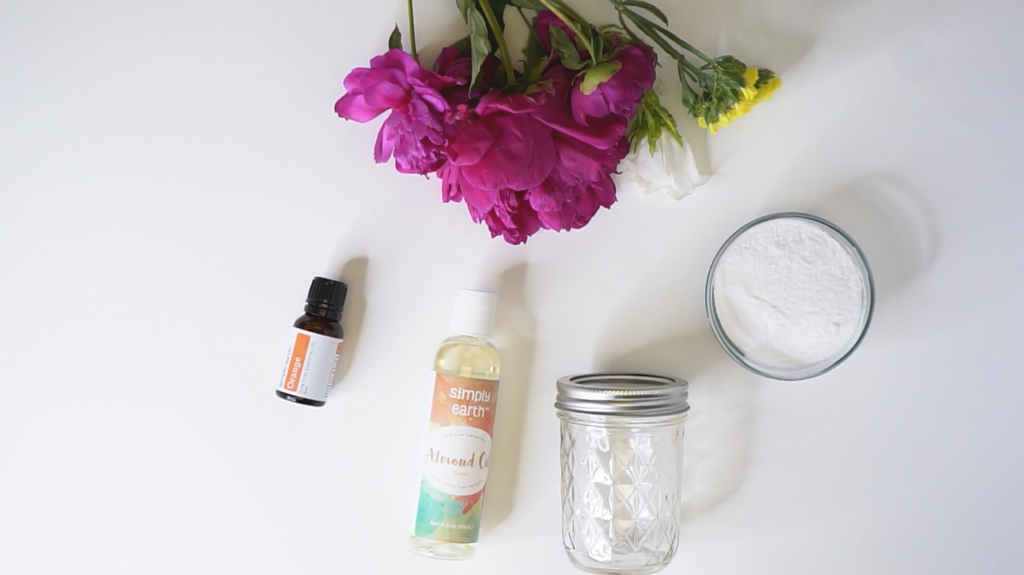 Baking Soda
Baking Soda makes up the base for this recipe!
Fractionated Coconut Oil
Fractionated Coconut Oil allows for the essential oils to be completely diluted and safe to apply to your skin. Any carrier oil can work for this, but we decided to use fractionated coconut oil.
Orange Essential Oil
Orange Essential Oil smells great, but did you know it also helps brighten the skin? Big companies like The Body Shop use Orange Essential Oil to create a skincare line specifically to brighten skin tone, and it works wonders!
Things to Remember When Using This Recipe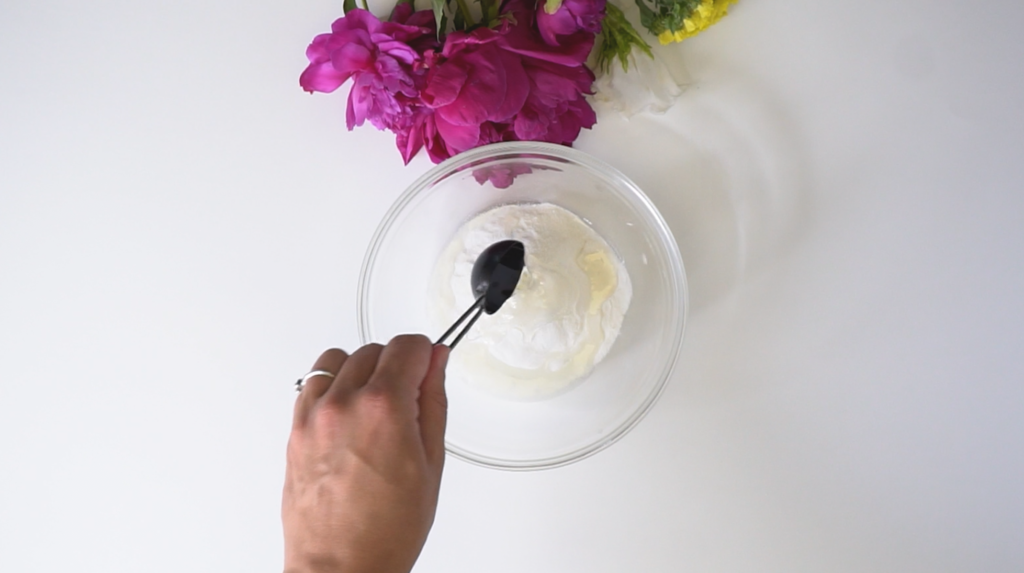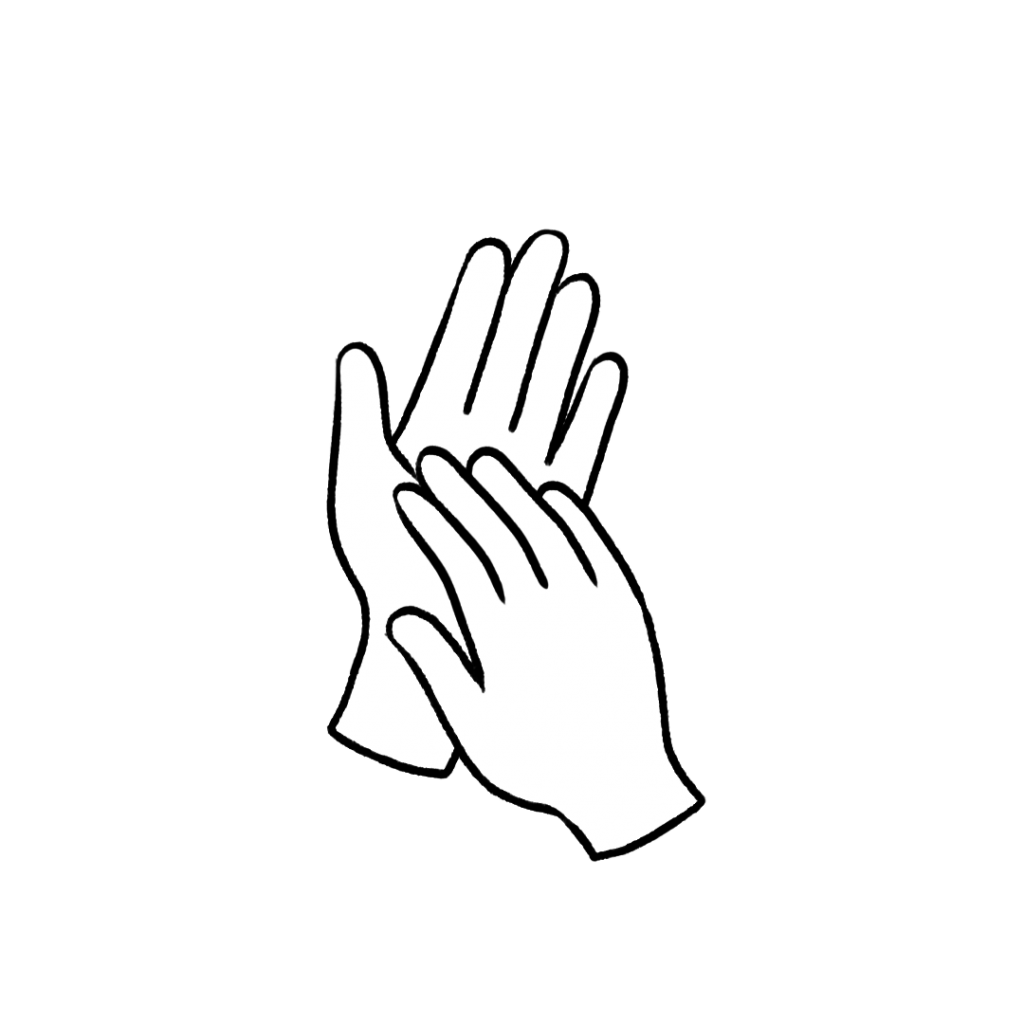 This recipe should not affect sensitive skin because the oils are diluted properly. A skin test is always recommended. For more information on applying oils, check out this handy dilution chart we created for topical use.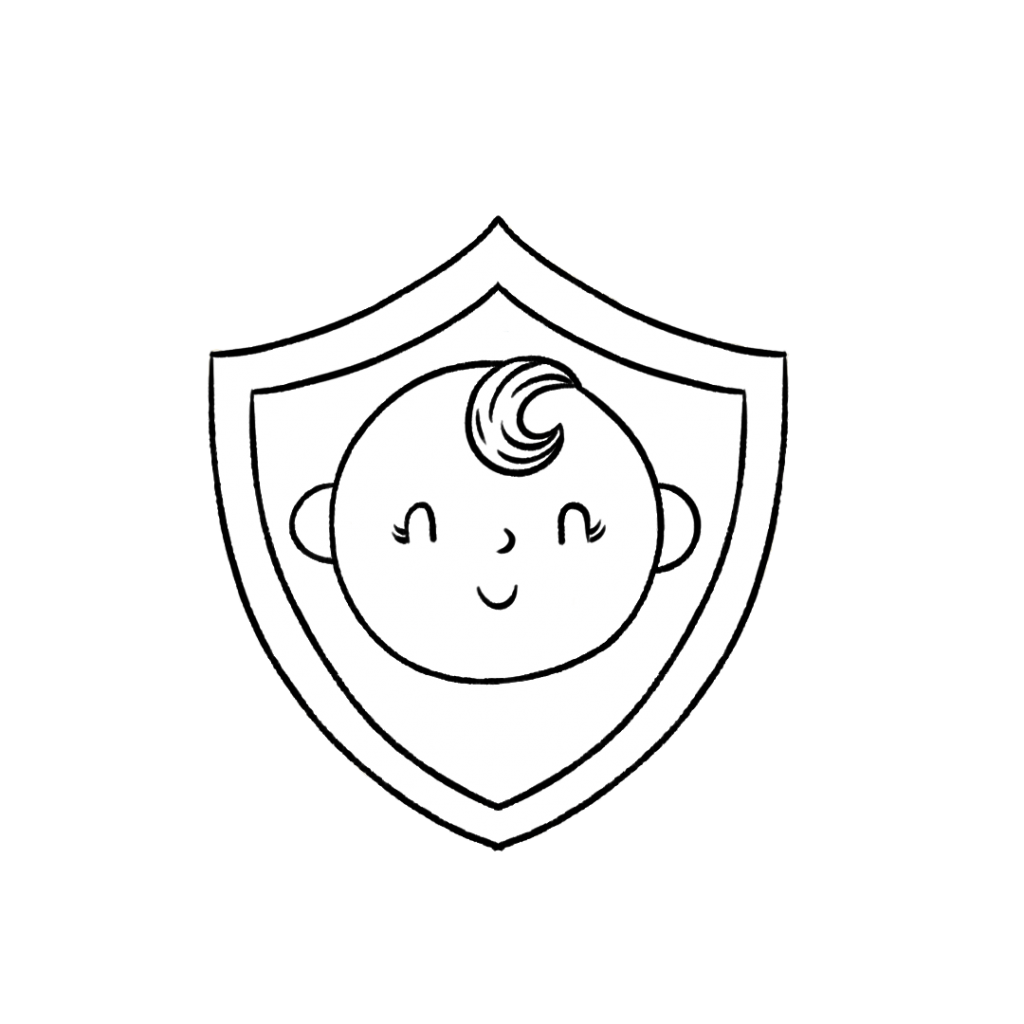 This recipe is safe to use around children 2+.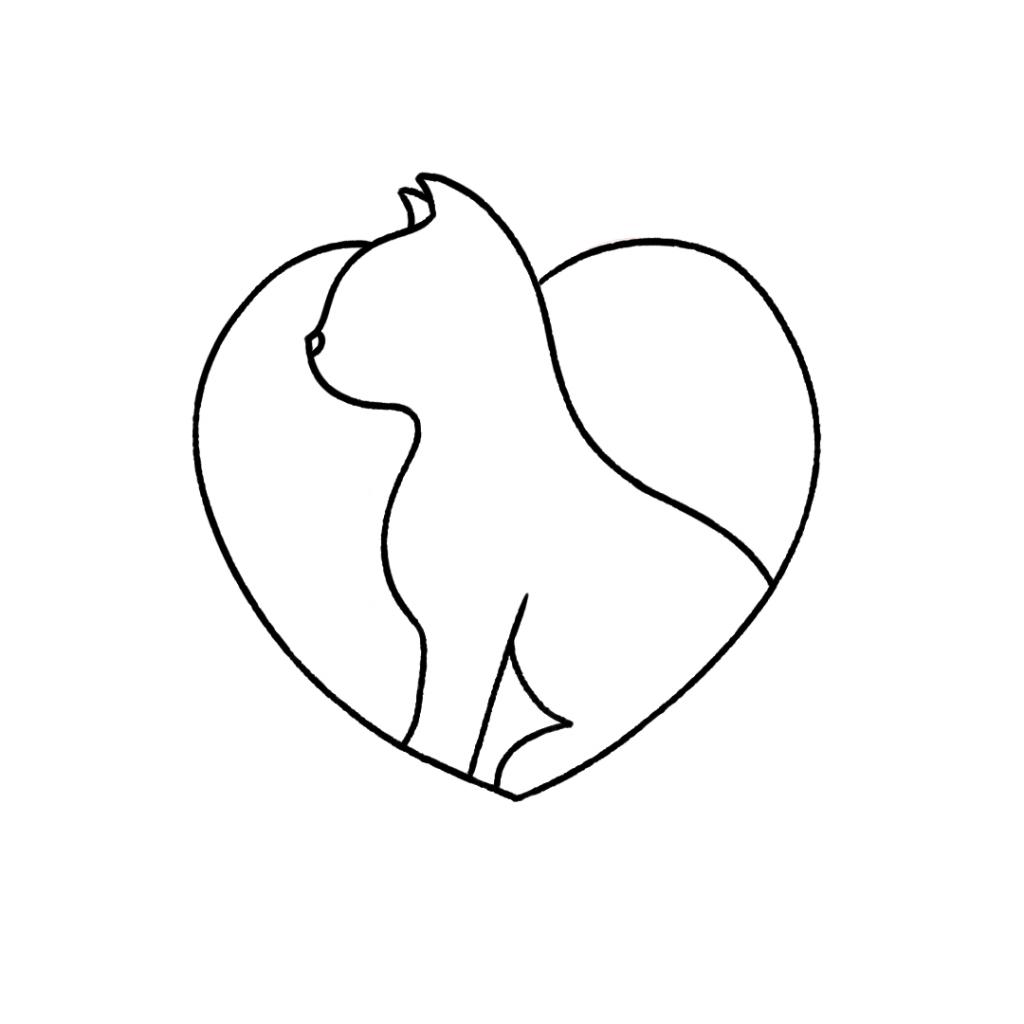 This face wash is not recommended for use in close proximity to cats as its essential oils can cause irritation. For more information on using essential oils with cats, check out this blog post.
Never ingest any essential oil, even if it's generally regarded as safe. For more information on why we don't ingest essential oils, check out this blog post.
These statements have not been evaluated by the Food and Drug Administration. This product is not intended to diagnose, treat, cure, or prevent any disease.
Organic Facial Wash Recipe
Organic Facial Wash with Orange Essential Oil
Directions
In a small bowl or container, add ½ cup of Baking Soda.
Then, add 2-3 tablespoons of Coconut Oil.
Next, add 5 drops of Orange Essential Oil.
To use, wet the skin and take a small amount of this citrus organic facial wash. Massage onto the skin in a circular motion. Rinse it off with warm water then followed by cold water to close the pores.
Shine Brighter Than the Sun!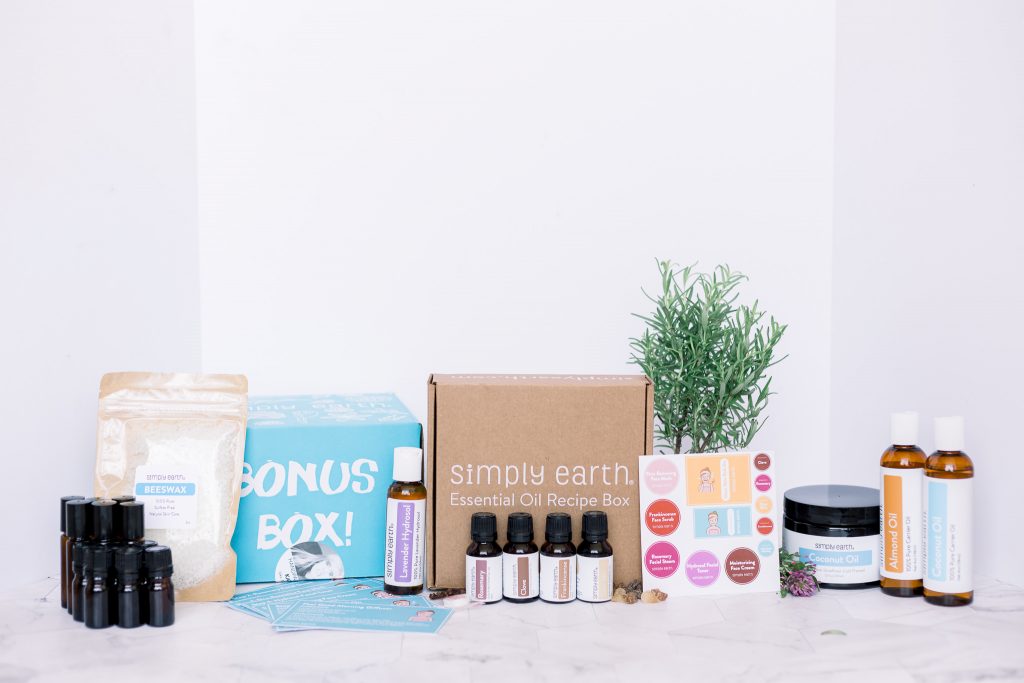 This organic facial wash will bring out the brightness your face has always had deep down! Let us know what you think about this recipe by commenting below or connecting with us on social media @fromsimplyearth!
Subscribe today to our Essential Oil Recipe Box. Each month, you can receive four full-size 100% pure essential oils, six natural recipes, plus the ingredients you need to make them in our Recipe Box.
With the box, you'll learn new ways to use essential oils, make more essential oil roll-on recipes, and have the peace of mind that you are making your home toxin-free. This month of April, we focus on Home Detox. This box is worth over $150 if priced from the Big Essential Oil Companies. You get all those goodies from Simply Earth for only $44.99. Go get it!