Looking for inspiration or a boost of creativity? Maybe you're a teacher looking to help boost creativity in the classroom, or maybe you're an artist with a serious creative block.
Diffusing this Creative Zone Diffuser Blend Recipe is a great way to boost creativity and inspiration for whatever project you're working on. You can have it diffusing in the room before the work even starts!
What I Love About This Recipe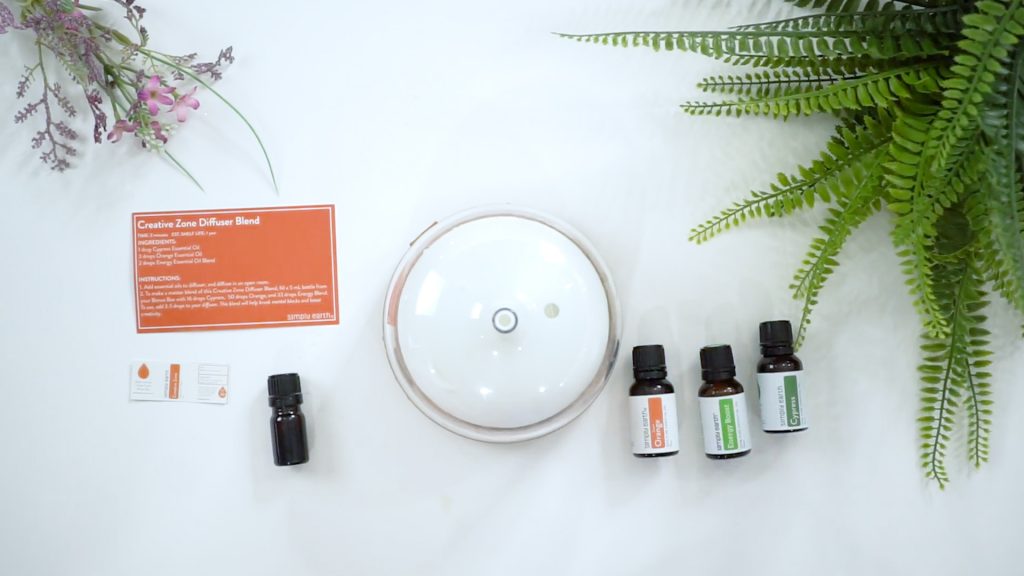 Katie here, I'm a Certified Aromatherapist for Simply Earth. I plan our subscription recipe box. I create the recipes you'll find on this blog and use them.
As a former teacher, I know that mental fatigue is a struggle. This blend will help energize you and boost your focus. Perfect for helping you get in the creative zone to support you on your latest project – things that every teacher loves!
What's in This Essential Oils for Creativity And Inspiration Recipe?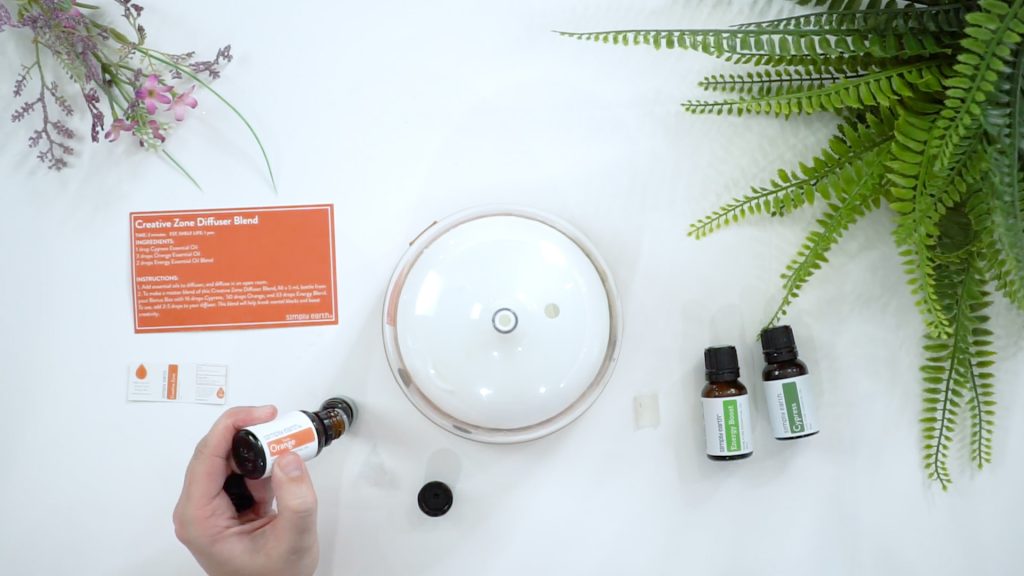 Cypress Essential Oil
Cypress Essential Oil is regarded as a tonic on both physical and emotional levels. This oil can help calm excessive thinking, soothe the mind when one is feeling overwhelmed, and assist grief, trauma, and transition. Aromatically, it has been shown to reduce feelings of anxiety and tension.*
Orange Essential Oil
Citrus scents are known to promote cheerfulness, and the sweet orange essential oil is no exception. By stimulating the immune system and calming and uplifting emotions, Orange Essential Oil is great at supporting overall well-being. It is also known as an essential oil great for inspiration and creativity.*
Energy Essential Oil Blend
Energy Essential Oil Blend was created to give you a little boost during the day when you start feeling your energy drop.*
Essential Oil Diffuser
The most common diffusers use steam to bring the aroma of the essential oils into the air. At Simply Earth we use this 80 ml diffuser and this 200 ml diffuser.
5 ml Blend Bottle
If you love this blend, you can premix a master blend in a 5 ml blend bottle. These small bottles are amber to help blend last longer. Once you've made a master blend (premixed blend) all you need to do is add a couple of drops from the bottle to your diffuser.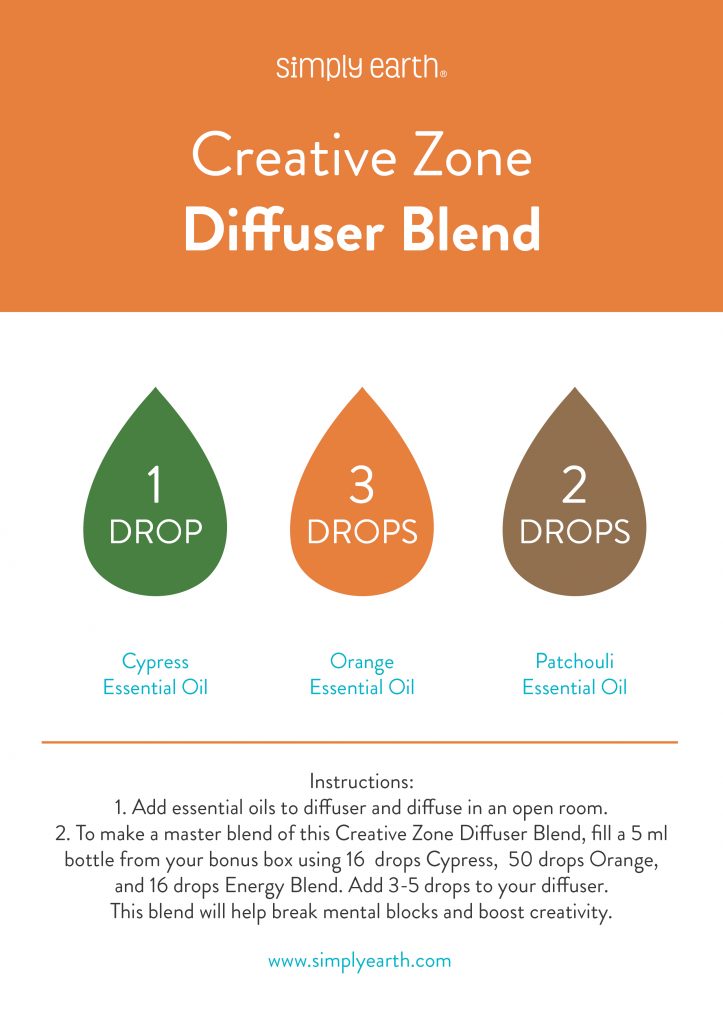 Things to Remember When Using This Diffuser Recipe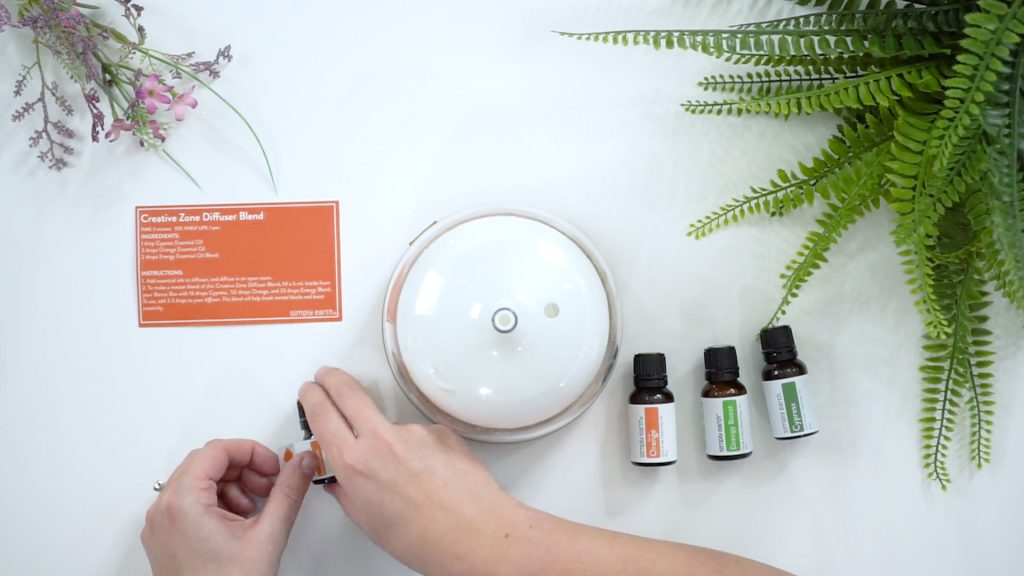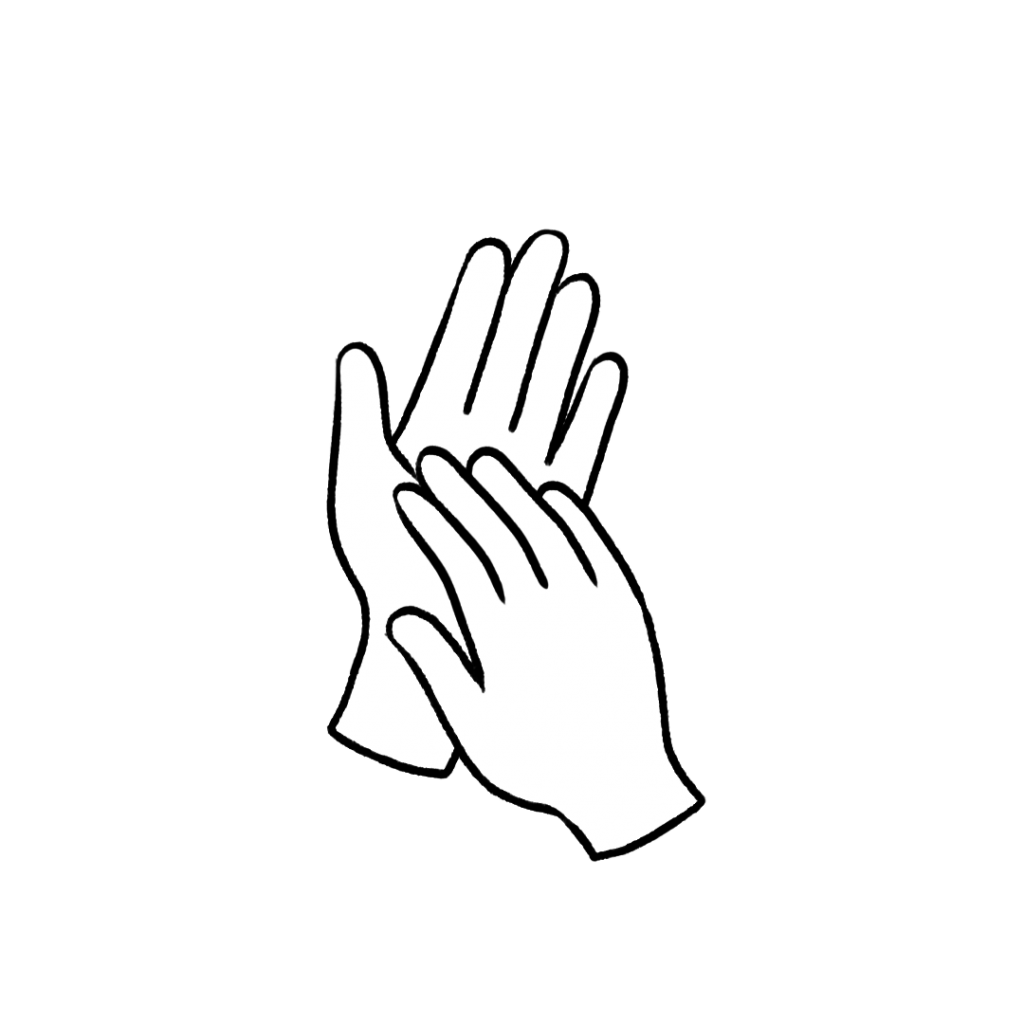 This recipe is intended to be diffused. If you would like to use it on your skin be sure to dilute it with a carrier oil first. Check out this dilution chart for diluting essential oils properly.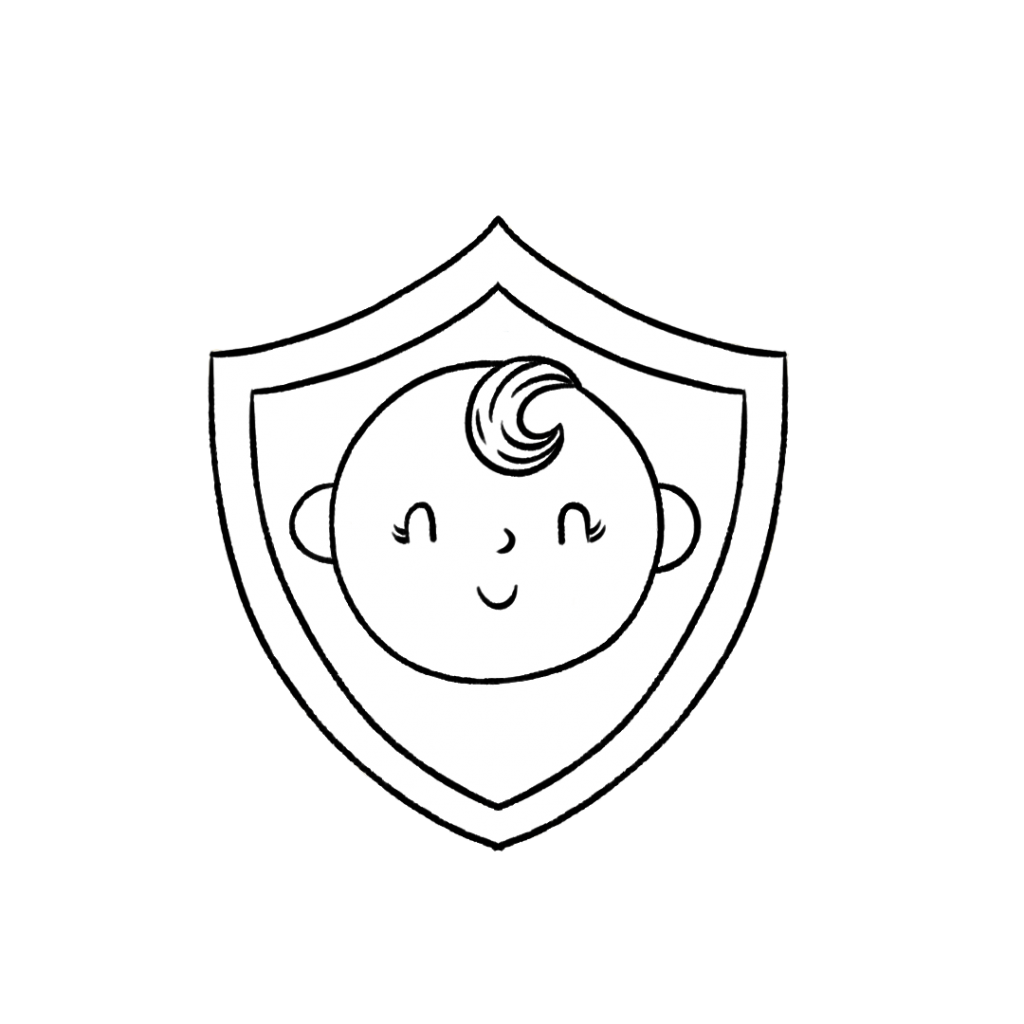 This recipe is safe to use with kids aged 10+.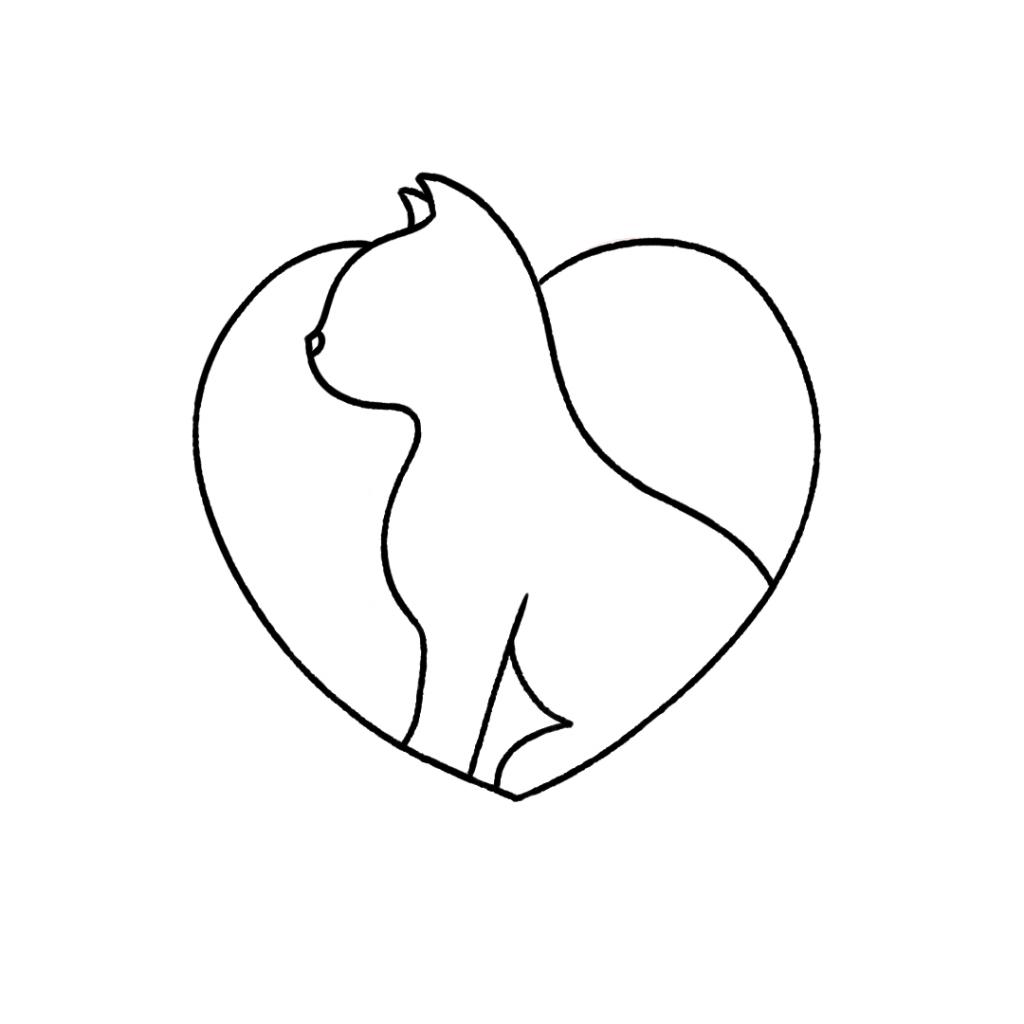 Do not diffuse this recipe around with cats. For more information on using essential oils with cats check out this blog post.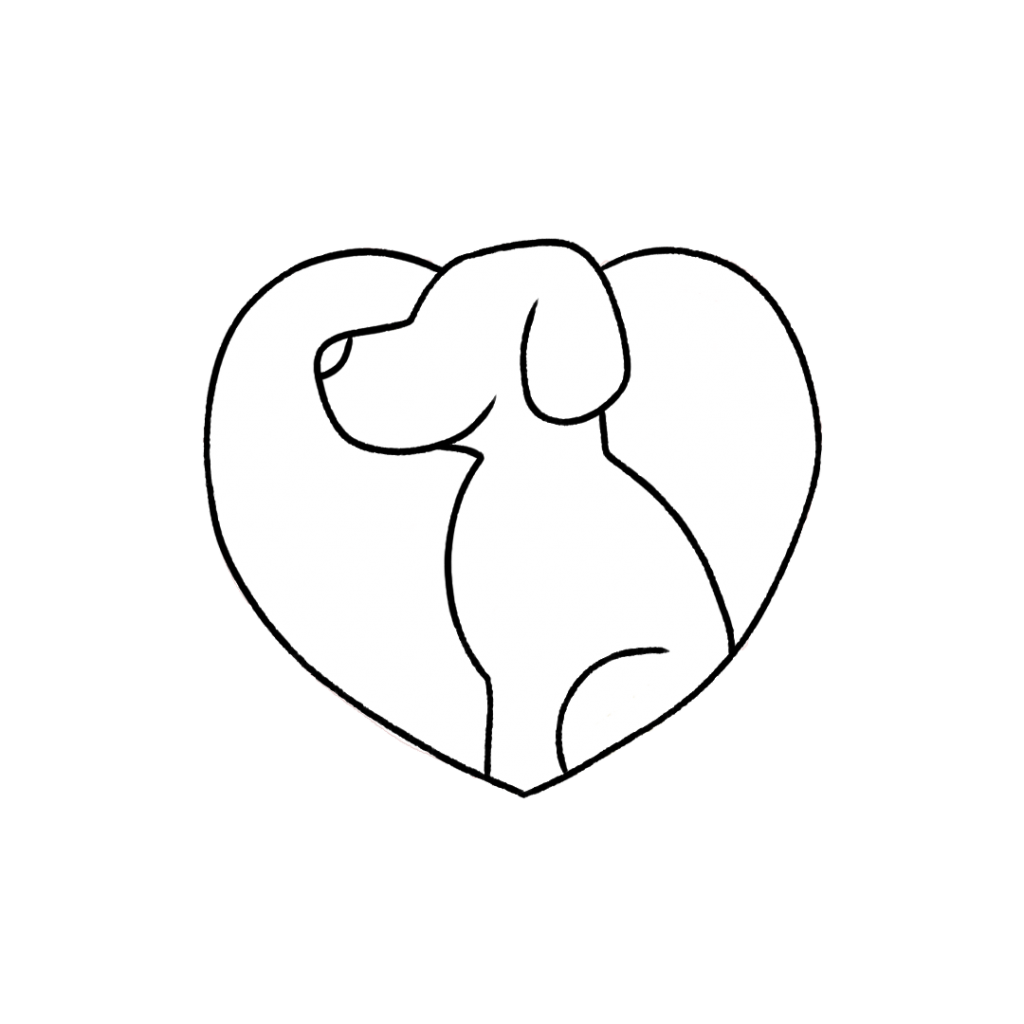 Do not diffuse this recipe around with dogs. For more information on using essential oils with dogs check out this blog post.
Never ingest any essential oil even if it's regarded as safe. For more information on why we don't ingest essential oils check out this blog post.
*"These statements have not been evaluated by the Food and Drug Administration. This product is not intended to diagnose, treat, cure, or prevent any disease."
Creative Zone Diffuser Blend Recipe
Creative Zone Diffuser Blend
Ingredients
1 drop Cypress Essential Oil

3 drops Orange Essential Oil

2 drops Energy Essential Oil Blend
Directions
Add essential oils to a diffuser and diffuse it in an open room. 
To make a master blend of this Grief Diffuser Blend, fill a 5 ml bottle from your bonus box using 16  drops Cypress, 50 drops Orange, and 16 drops Energy Blend. Add 3-5 drops to your diffuser. This blend will help break mental blocks and boost creativity. 
---
Go and Use This Recipe for Creativity and Inspiration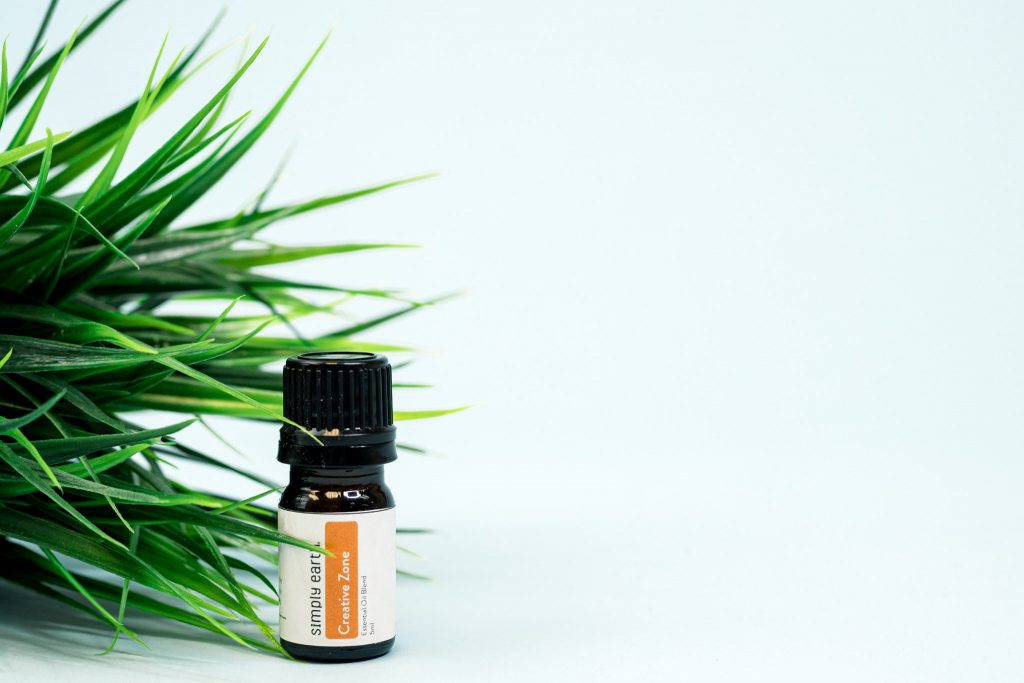 What are your tips for encouraging inspiration and creativity? Let us know in the comments below, on social media @fromsimplyearth, and share this recipe with your friends!
Subscribe today to our Essential Oil Recipe Box. Each month, you can receive four full-size 100% pure essential oils, six natural recipes, plus the ingredients you need to make them in our Recipe Box.
With the box, you'll learn new ways to use essential oils, make more essential oil roll-on recipes, and have the peace of mind that you are making your home toxin-free. This month of April, we focus on Home Detox. This box is worth over $150 if priced from the Big Essential Oil Companies. You get all those goodies from Simply Earth for only $44.99. Go get it!