Anxiety can come in all shapes and sizes. Anxiety is your body's natural response to stress. It's a feeling of fear or apprehension about what's to come. Whether you're speaking in front of a crowd, taking an exam, or dealing with work stress, most people have had times of anxiety.
Pairing coping mechanisms for anxiety with aromatherapy has been scientifically proven by various studies to be effective in protecting against symptoms of anxiety and stress. If I'm on the go or don't have time for other forms of self-care, I turn to my anxiety relief inhaler instead. It's small enough to fit in a pocket or a purse, so I can bring it with me anywhere I might need to calm down! Plus, it smells so refreshing and clean that it gives me an uplifting boost and extra energy.
What I Love About This Recipe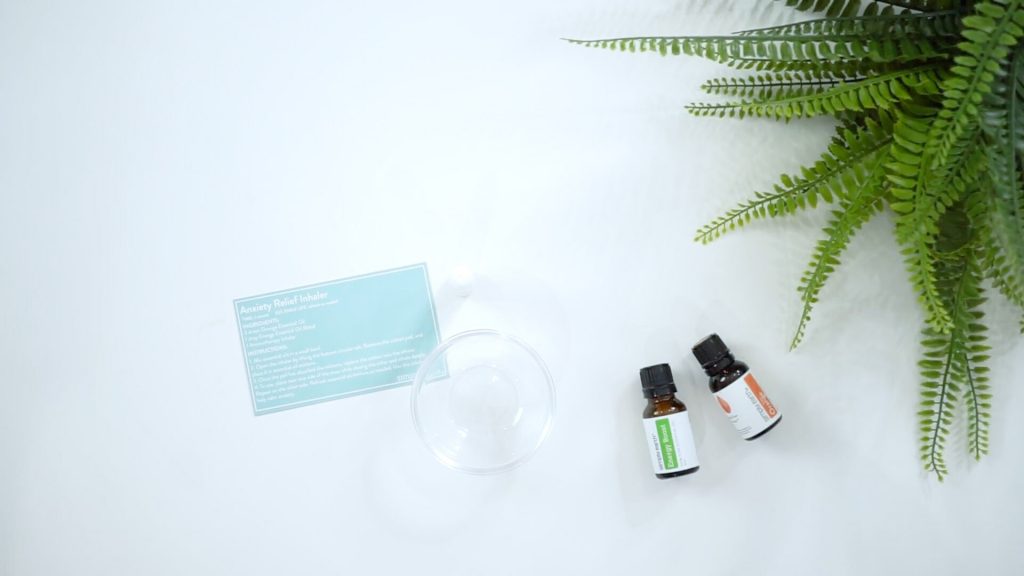 Katie here, I'm a Certified Aromatherapist for Simply Earth. I plan our subscription recipe box. I create the recipes you'll find on this blog and use them.
What I love most about this essential oil inhaler blend recipe is it's an easy-to-make way to relieve anxiety on the go. It's anxiety relief support whenever and wherever I need it!
What's in This Essential Oil Inhaler Recipe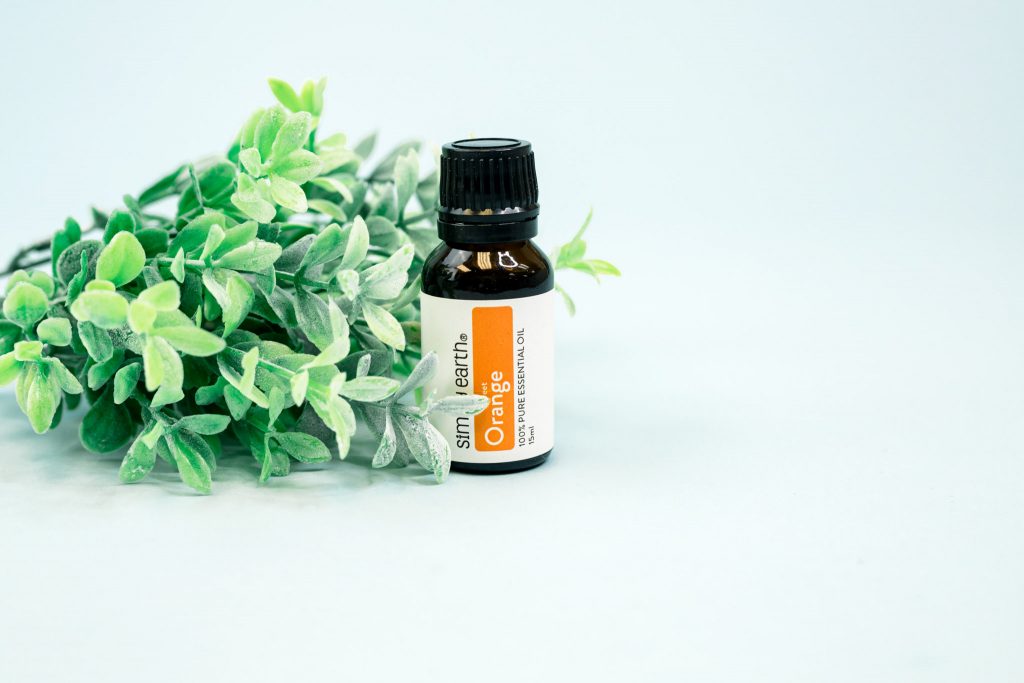 Personal Inhaler
An inhaler tube can be utilized for emotional conditions, mental fatigue, and to support memory enhancement, hormonal balance, allergies, respiratory congestion, sinus infections. It can also simply offer a pleasant aroma!
Orange Essential Oil
Orange Essential Oil is used for its uplifting and comforting effect on your mood while also being able to ease sore muscles and aid in digestion. The aroma is a sweet citrus smell, just like what you smell when you peel an orange.
Energy Essential Oil Blend
Energy Essential Oil Blend was created to give you a little boost during the day when you start feeling your energy drop. Its scent is uplifting and energizing.

Things to Remember When Using This Recipe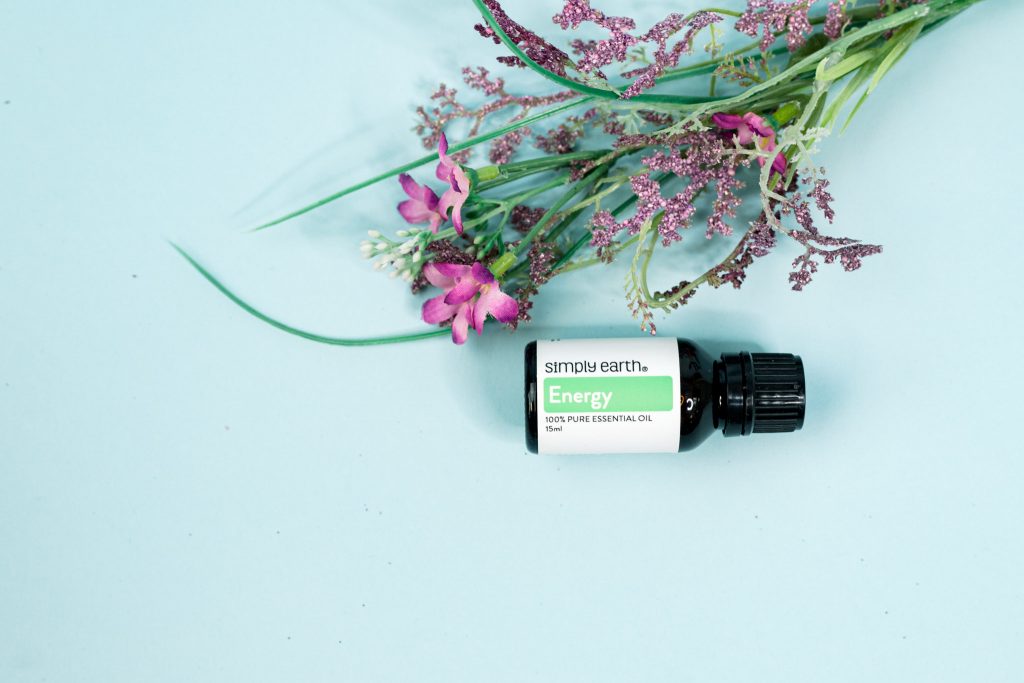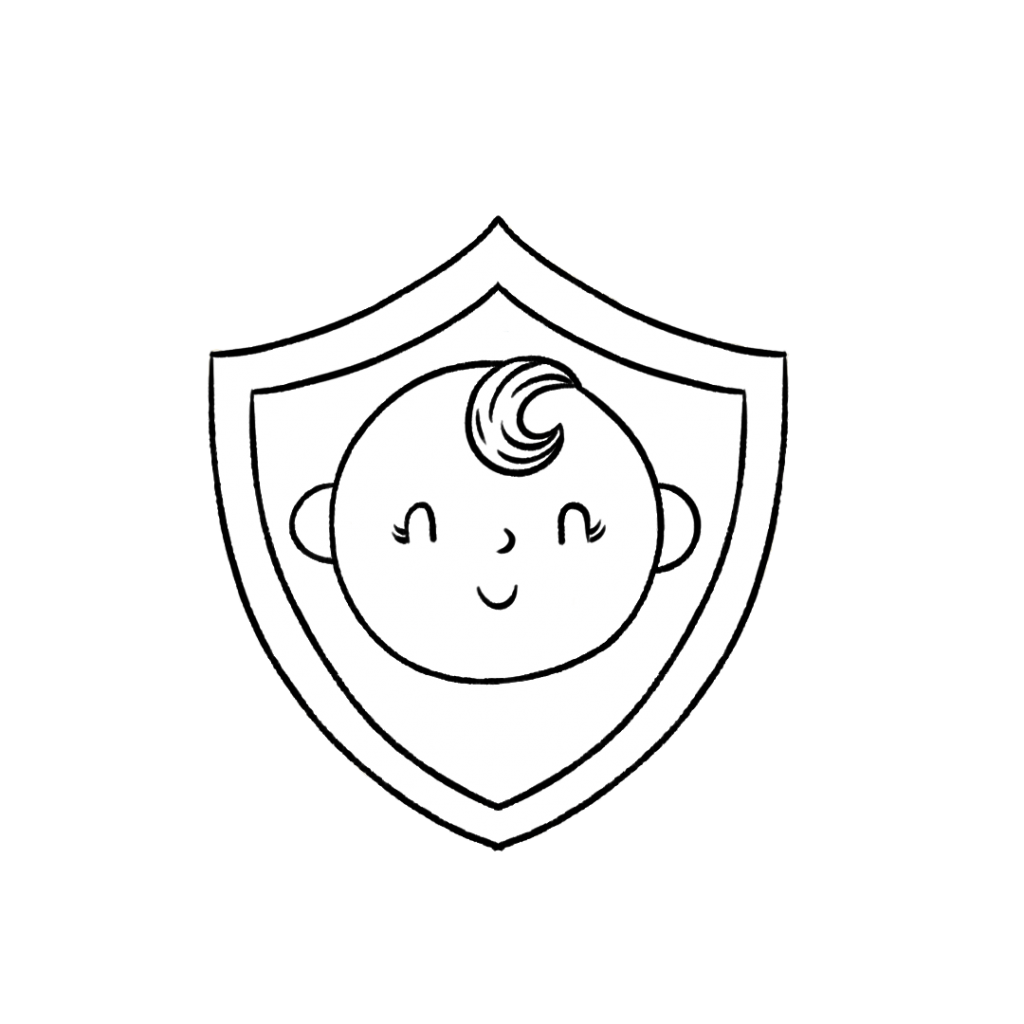 This recipe is safe to use with kids aged 10+.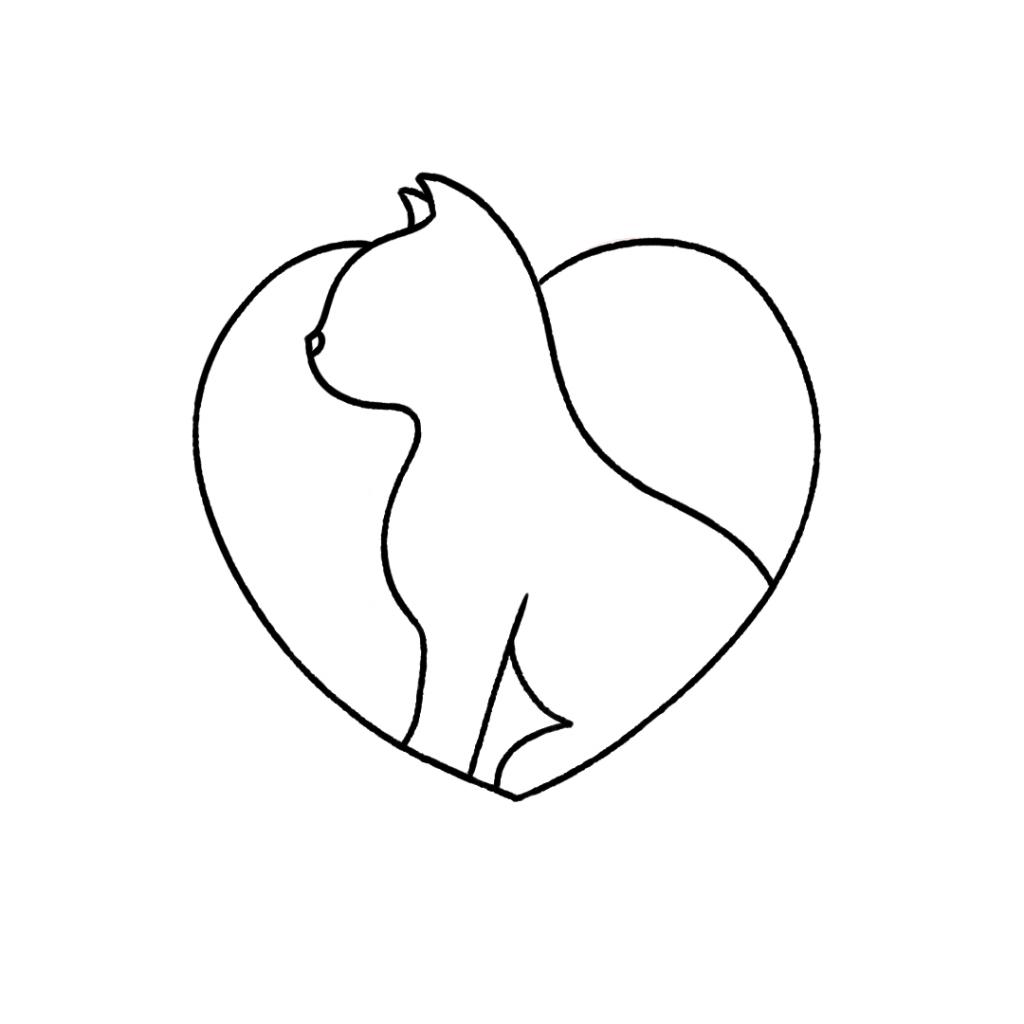 Due to Peppermint included in Energy Blend, do not use this with cats. For more information on using essential oils with cats check out this blog post.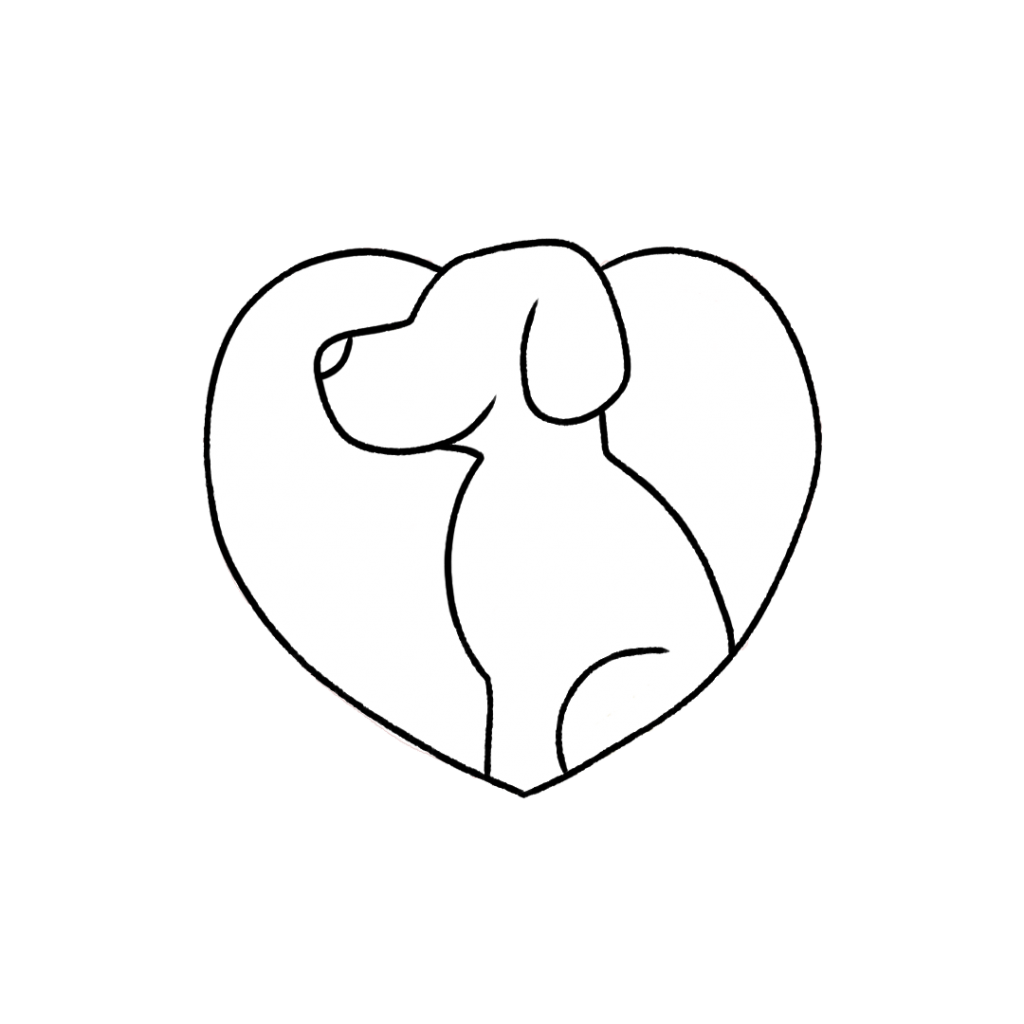 It is not recommended to use this recipe with dogs. For more information on using essential oils with dogs check out this blog post.
Never ingest any essential oil even if it's regarded as safe. For more information on why we don't ingest essential oils check out this blog post.
These statements have not been evaluated by the Food and Drug Administration. This product is not intended to diagnose, treat, cure, or prevent any disease.
Anxiety Relief Inhaler Recipe
Anxiety Relief Inhaler
Ingredients
3 drops Orange Essential Oil

1 drop Energy Essential Oil Blend

Aromatherapy Inhaler
Directions
Mix essential oils in a small bowl.
Open the inhaler by lifting the bottom circular tab. Remove the cotton pad and place it in an essential oil mixture.
Once the pad has absorbed the mixture, replace the cotton into the inhaler.
To use, place near one side of the nose while closing the other and inhale deeply. Repeat on the other side. Refresh essential oil mixture as needed. Use this inhaler to help calm anxiety.
Notes
It can be hard to open the tab on the bottom of the inhaler. If you can't get it open, you can drop the oils into the hole at the top of the inhaler. If you do this, you should be careful to wipe the inhaler down with a paper towel so you don't get any oil on their hands. 
The inhaler has a cover to help the aroma last longer.
You can refresh the inhaler as needed by adding more oils to it. 
---
Breathe in for Anxiety Relief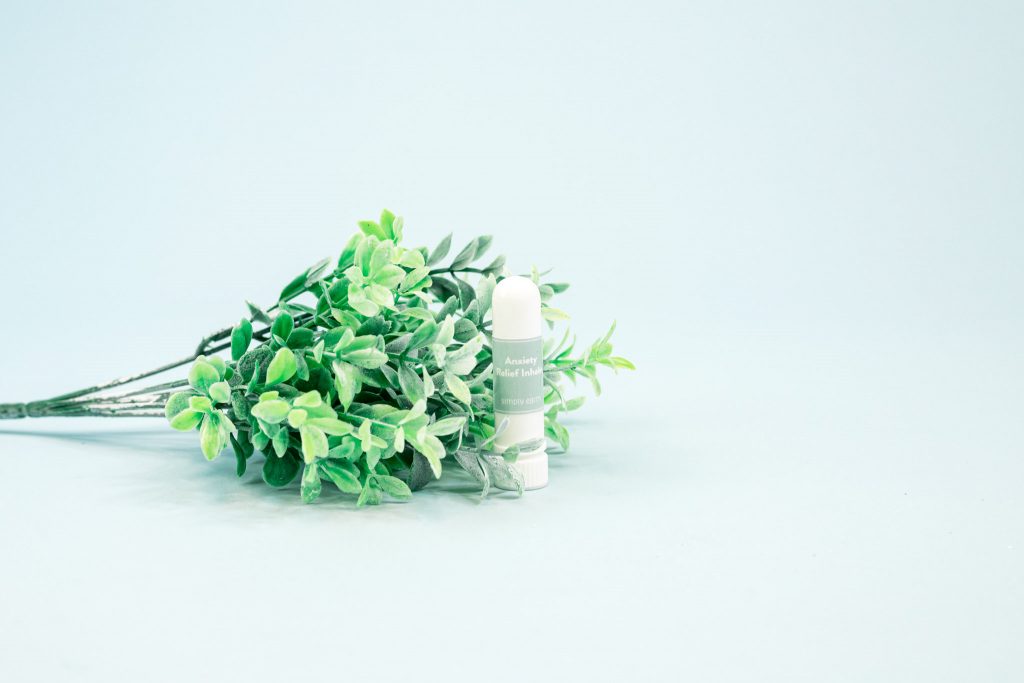 I love this scent! It's definitely the best way to beat your blues the natural way! You can also mix this little blend up for friends to help them keep calm and carry them through their day, stress- and anxiety-free! Try it for yourself! Let us know what you think about this blend by commenting below or connecting with us on social media @fromsimplyearth!
Subscribe today to our Essential Oil Recipe Box. Each month, you can receive four full-size 100% pure essential oils, six natural recipes, plus the ingredients you need to make them in our Recipe Box.
With the box, you'll learn new ways to use essential oils, make more essential oil roll-on recipes, and have the peace of mind that you are making your home toxin-free. This month of April, we focus on Home Detox. This box is worth over $150 if priced from the Big Essential Oil Companies. You get all those goodies from Simply Earth for only $44.99. Go get it!