Do you need a room, car or closet air fresher? Are sneezing because of colds? Simply Earth has a non-toxic product that is perfect for you – Cinnamon Leaf Essential Oil.
Benefits of Cinnamon Essential Oil
Cinnamon Essential Oil has a lot of uses. It's important to note that since it is a very strong essential oil, it's best used in small amounts. Check out all these benefits of Cinnamon Essential Oil along with links to recipes created by our certified aromatherapists.
Cleans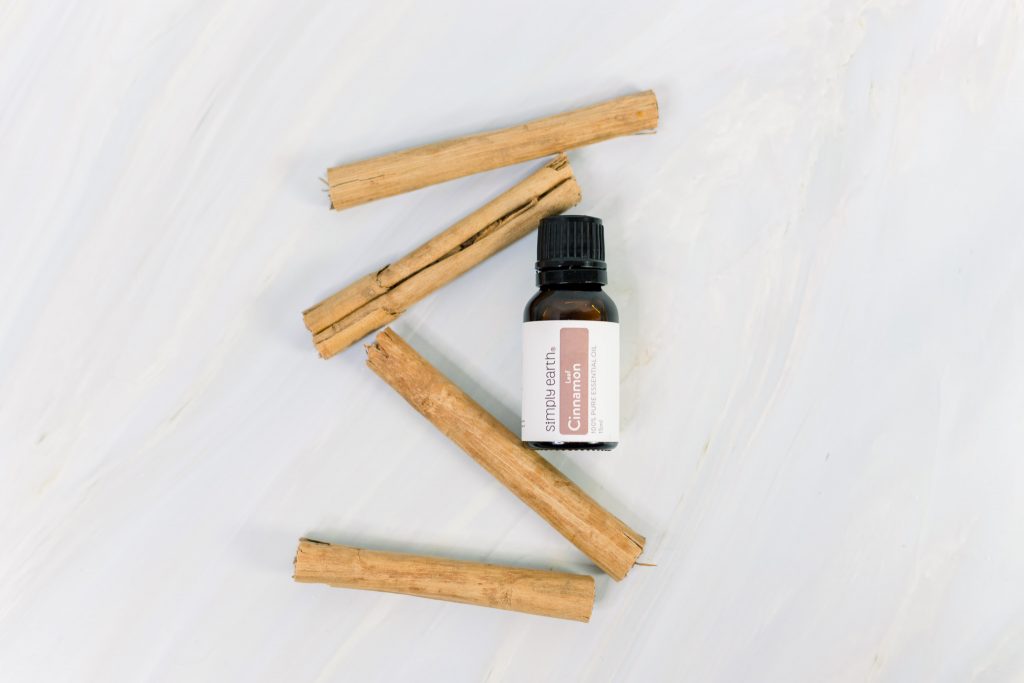 Cinnamon leaf essential oil is a powerful cleaner. Blend it with other oils like orange, tangerine and other citrus oils for DIY natural cleaning recipes that smell great. 
Digestion Aid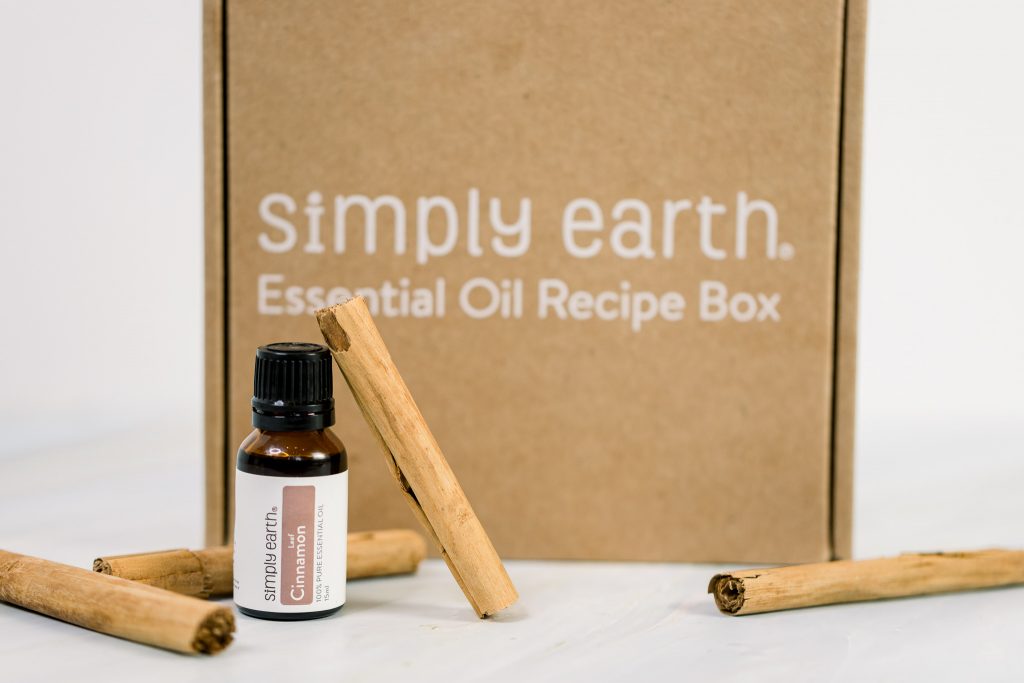 Add 1 drop of Cinnamon Essential  Oil to a digestive blend consisting of sweet orange, German Chamomile, Cardamom, and Ginger Essential Oils, diluted with a  carrier oil to help aid digestion after eating. Massage on the stomach as needed throughout the day. 
Repel Insects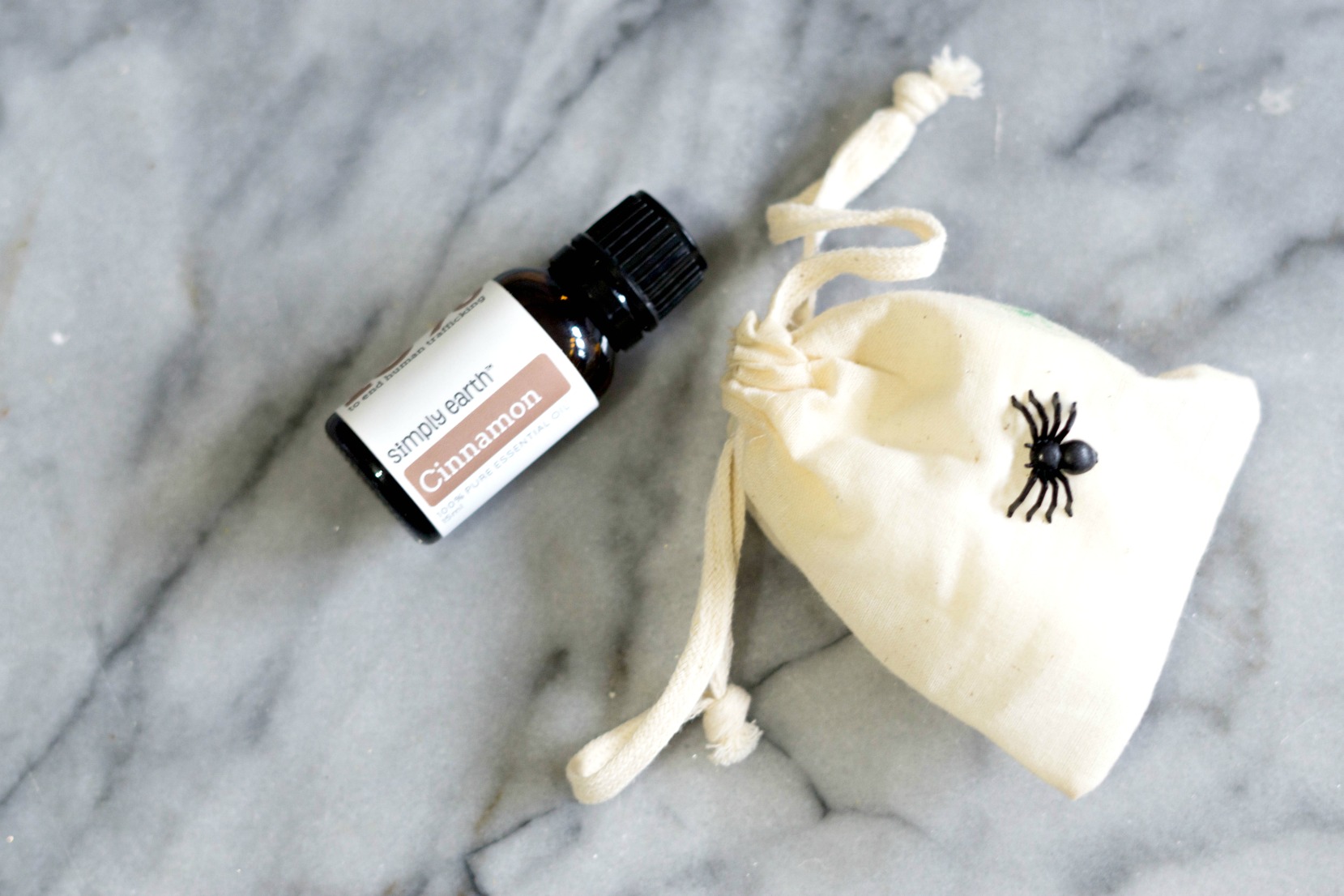 Many insect repellents contain toxic chemicals. Insects aren't fans of the spicy aroma of cinnamon. Use it in a diffuser, spray it around the house/furniture/mattresses to keep these insects at bay or put this recipe anywhere you want to repel insects. 
Warming & Boosts Circulation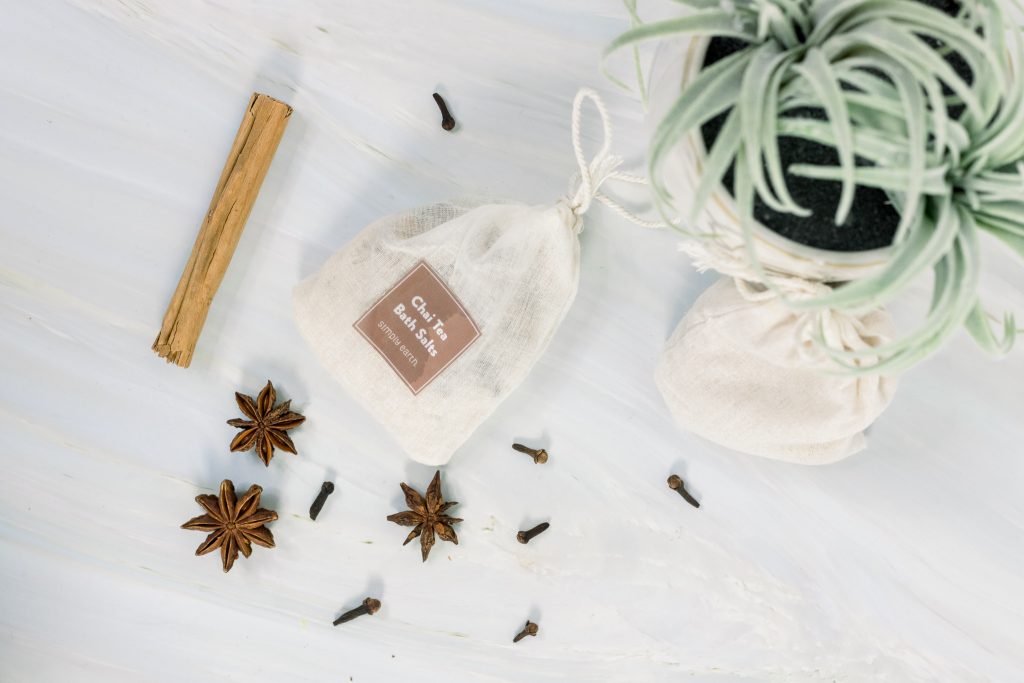 If you need something to warm your life up, Cinnamon Essential Oil is the answer. It is stimulating, energizing and warming! Try it in this lip balm recipe, diffuse it for a warm aroma or try it in this bath recipe.
Immunity Boost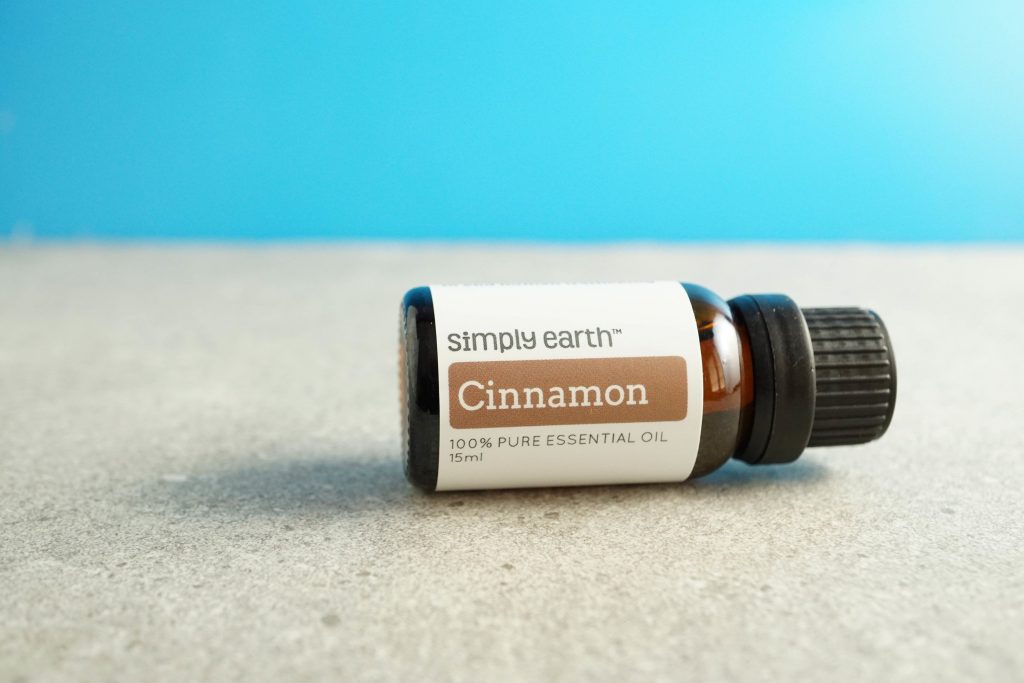 The same properties that make Cinnamon Essential Oil a great cleaner can help support your immune system.
Soothes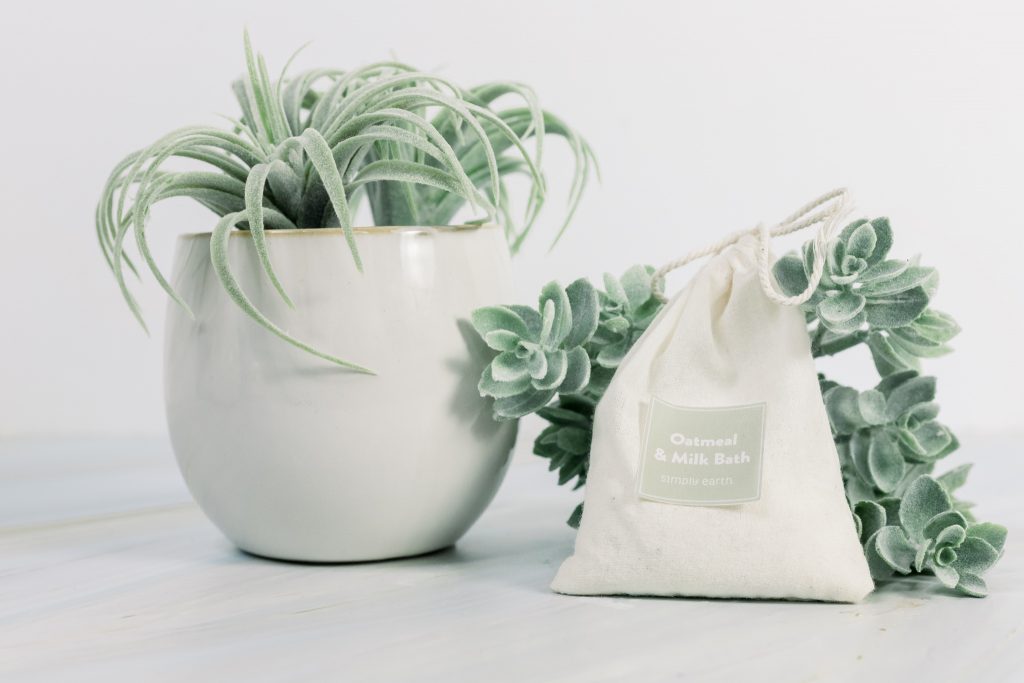 The warming effect of Cinnamon Essential Oil can be soothing to joints and muscles after overuse. Just remember to use it well diluted and in small amounts.
Spicy and invigorating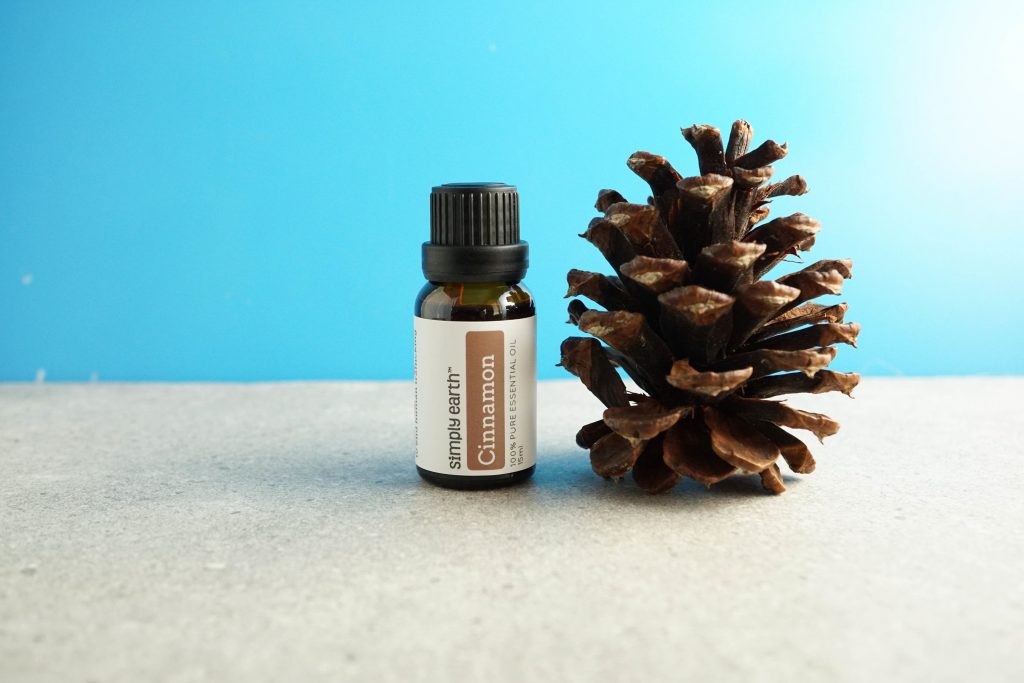 The spicy and warm scent of cinnamon leaf essential oil makes one feel stronger, more focused. It gives you more energy to tackle the day's work with a positive attitude and balanced emotions. Try it in one of these diffuser blends inspired by Pi Day
Aroma
Cinnamon Essential Oil has a sweet-spicy, warm, musky woody aroma. It blends well with Clove, Tangerine, Rosemary, Lavender Essential Oils as well as citrus and spicy oils.
Use this oil sparingly as it can be irritating to the mucous membranes in your nose.
Simply Earth Blend Using Cinnamon Essential Oil
Defender Essential Oil Blend takes advantage of cinnamon's immunity-boosting properties to help prevent sickness. Use this blend in this DIY All Natural Germ Cleaner and Shower Disk Pick-Me-Up recipes.
Cinnamon Essential Oil Properties
The main natural chemical that makes up Cinnamon Essential Oil is Eugenol (82.8%). This oil gives it is soothing effects as well as other benefits.
How Earthies Are Using This Oil
Earthies are people using Simply Earth essential oils to make their homes toxin-free. Here are some of the ways Earthies are using Cinnamon Essential Oil.
Why I Love This Oil
I always keep an Insect Repellent Sachet using Cinnamon Essential Oil in my fruit bowl. Since putting one in there, fruit flies have not been a problem!
Safety Reminders When Using This Oil
The oil from cinnamon leaves is highly concentrated; it can cause irritation when used undiluted and in large doses. If the oil has been oxidized (left with the cap off for long periods of time) it is more likely to cause skin irritation.
Check out this dilution chart for diluting essential oils properly. We recommend using this oil at a 0.5% dilution rate or less.
This essential oil is safe to use with kids age 10+.
Avoid using and diffusing Cinnamon Essential Oils around cats and dogs. This oil will irritate their skin and is poisonous if ingested.
Never ingest any essential oil even if it is generally regarded as safe unless under the supervision of a doctor certified in aromatherapy.
Please note: This post is a compilation of suggestions made by those that have extensively used essential oils and has not been verified scientifically with clinical tests nor reviewed by medical experts. It is anecdotal information and should be treated as such. For serious medical concerns, please consult your doctor.
How Are You Going To Use Cinnamon Essential Oil?
Are you going to keep fruit flies away like me or make your own potpourri like Mona? Or do you have other ideas? Let us know in the comments below!