Another Halloween flashback from when I was a kid incoming!
Whenever we went trick or treating and we ended at night, my mom would make us save our candy for the next day. She'd spook us with stories that were scarier than ghosts and ghouls- our teeth falling out! I distinctly remember being so excited to go to bed just so I could devour my candy the next day.
One Halloween night, I fell asleep with a smile on my face and the thought of my yummy chocolates waiting for me on the kitchen counter. The very next day, I sprinted to the kitchen only to find the counter empty. With my heart nearly beating out of my chest, I asked my mom where all my beloved sweets went. She sadly told me that somehow, ants and insects managed to bite through all the plastic and got to all of the candy.
Oh, no!
At first, I thought she was joking, so you can only imagine my disappointment and sadness when I finally wrapped my head around what happened. Not to be a drama queen, but candy really meant a lot to little ol' me. For years, my mom resorted to store-bought insect repellent to keep all the bugs away from the food and not just my candy.
What I Love About This Recipe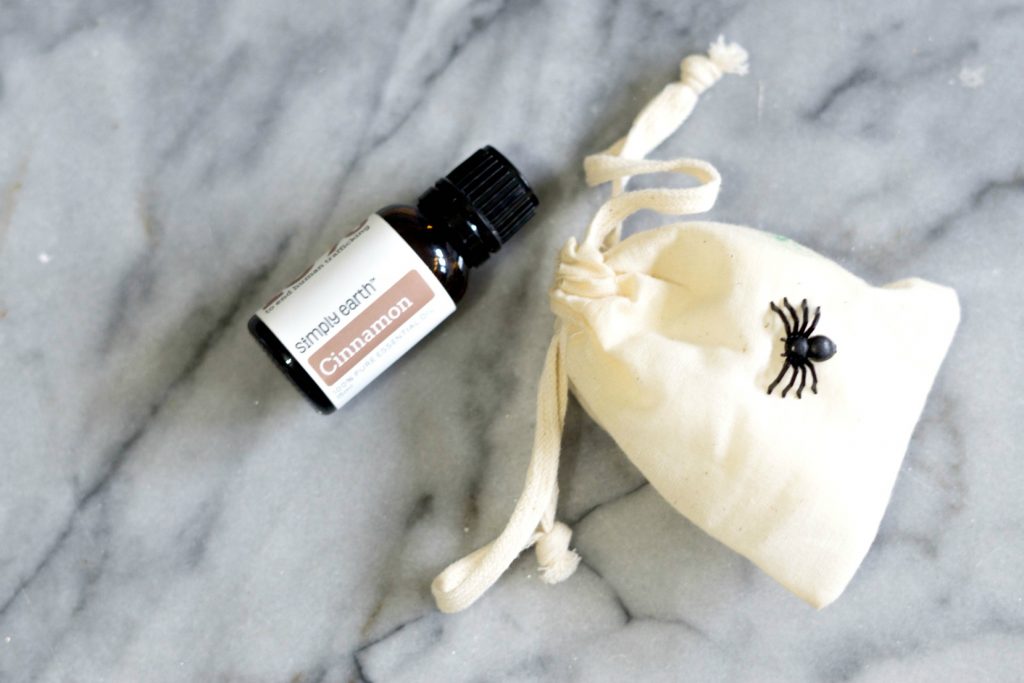 When I finally had my little family, I was persistent in keeping bad chemicals away from them. I realized how dangerous all these chemical-laden insect repellents were especially for kids, so I started looking for other ways to keep the creepy crawlies away, and I stumbled across the beauty of pure essential oils! Now, I'm passing this recipe off to you guys in hopes that you will put it to good use and repel all those annoying insects from your scrumptious Halloween candy.
What's in the Insect Repellent Recipe?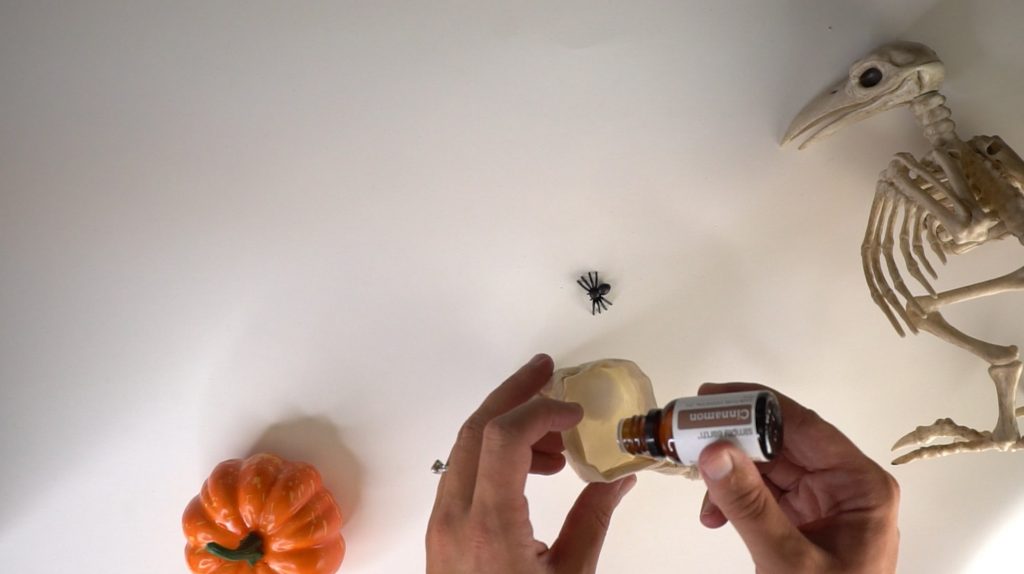 Cinnamon Essential Oil
Cinnamon Essential Oil is known for its pest deterring properties!* It has a sweet, spicy, and warm aroma with woody undertones.

Things to Remember When Using This Recipe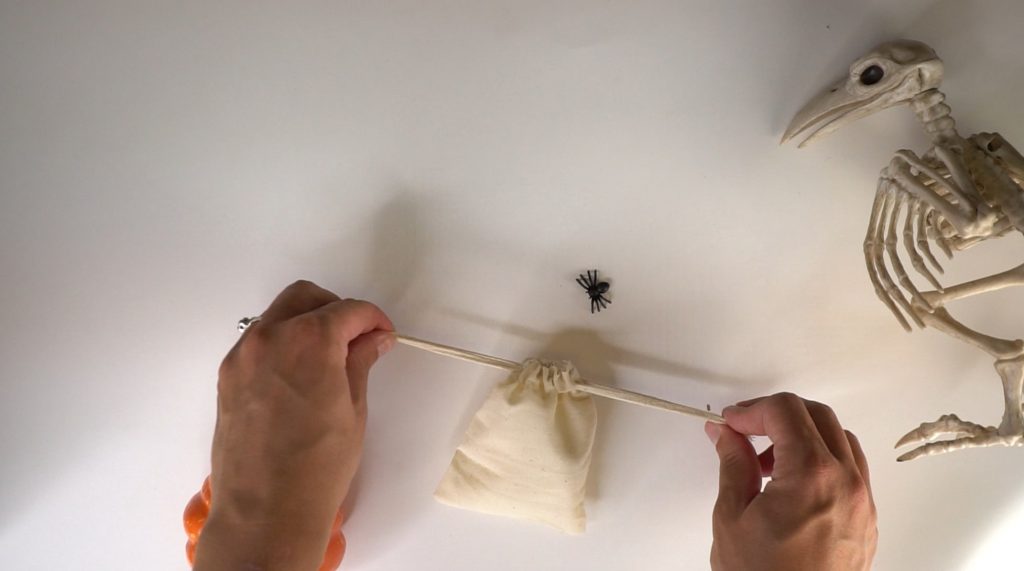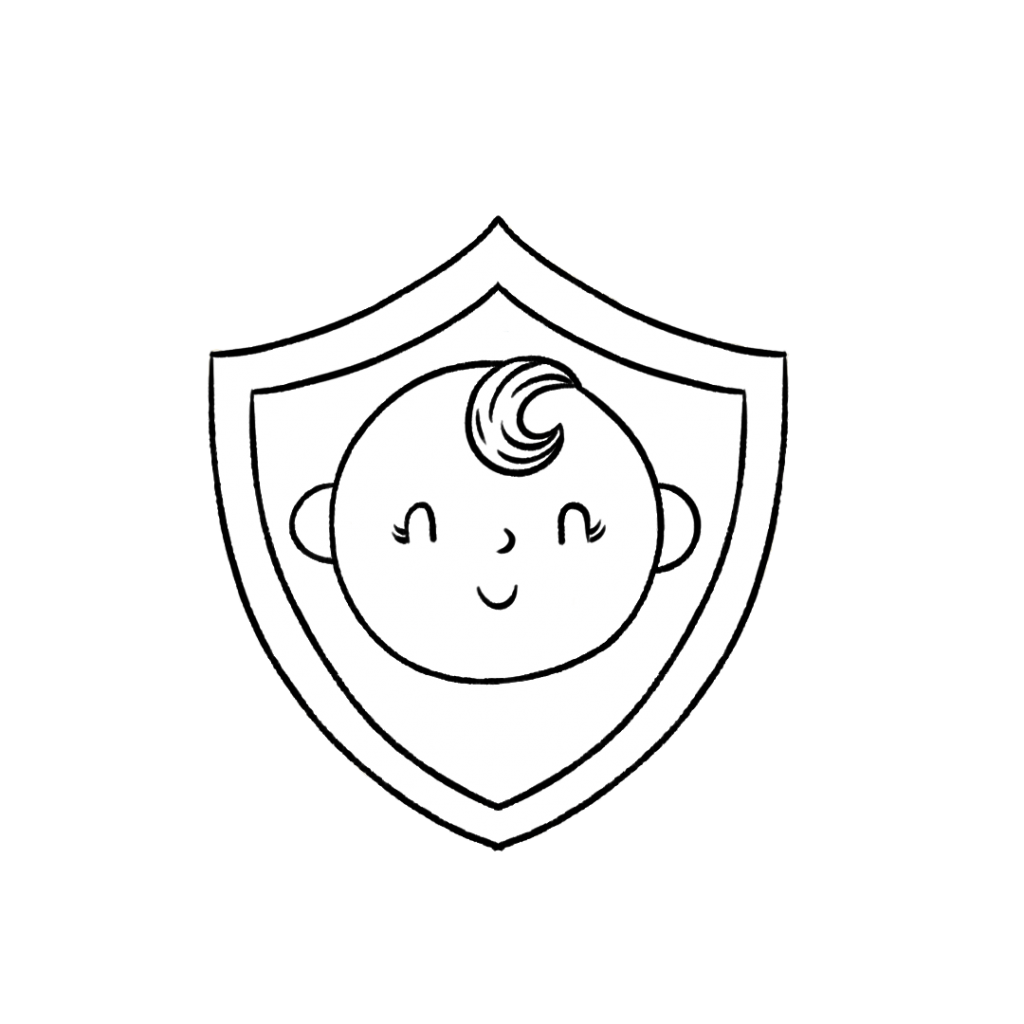 Keep this recipe away from children under the age of 10.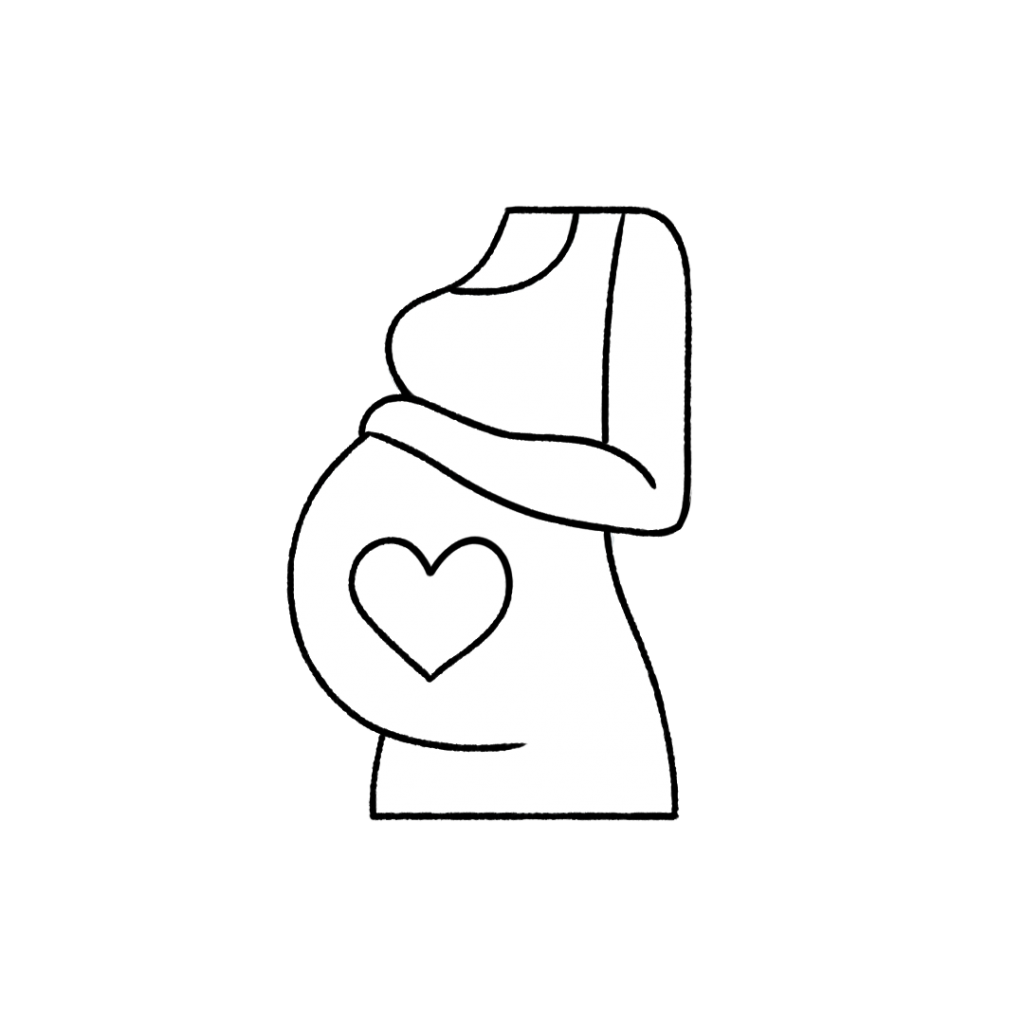 If you are pregnant or breastfeeding, consult your doctor before using Cinnamon Essential Oil.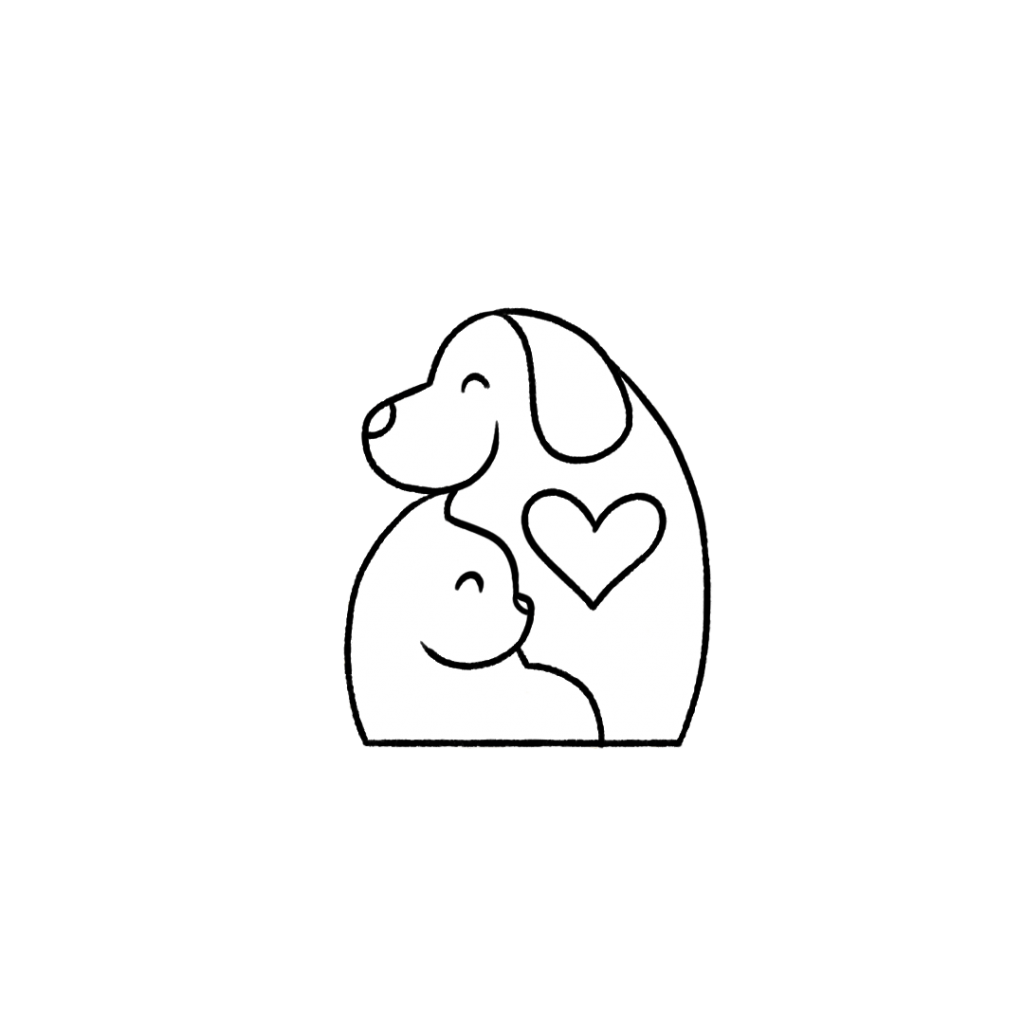 Keep this recipe away from your pets as the Cinnamon Essential Oil may cause them irritation.
Never ingest any essential oil, even if it's generally regarded as safe. For more information on why we don't ingest essential oils, check out this blog post.
*These statements have not been evaluated by the Food and Drug Administration. This product is not intended to diagnose, treat, cure, or prevent any disease.
Insect Repellent Recipe
Insect Repellent Pouch with Cinnamon Essential Oil
Directions
Put the cotton balls in the sachet bag.
Add 10 drops of Cinnamon Essential Oil to the cotton balls.
Seal the bag.
Glue spider to the outside to double your repellant as a fun Halloween decoration!
Place in an area where you are trying to repel bugs!
Keep your Candy Safe and Sound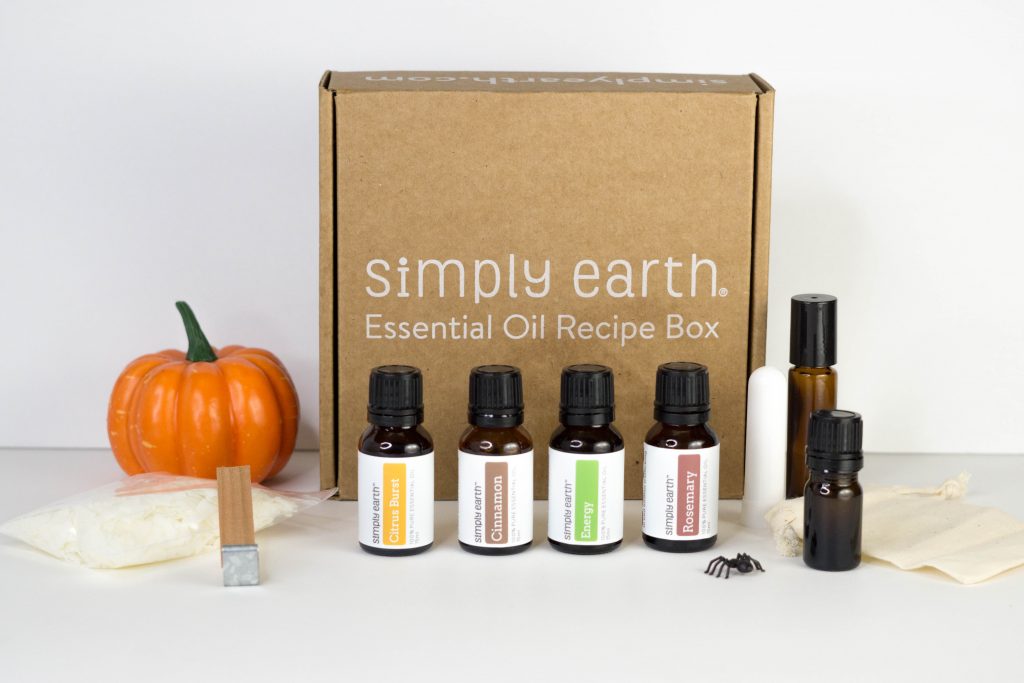 Place the bags in closets to discourage pests searching for your candy. Of course, this isn't strictly for Halloween only! Take out the spider in the recipe and you have yourself a handy year-round insect repellent bag, or leave it on if you're just in a playful mood. Let us know what you think about this recipe by commenting below or connecting with us on social media @fromsimplyearth!
Subscribe today to our Essential Oil Recipe Box. Each month, you can receive four full-size 100% pure essential oils, six natural recipes, plus the ingredients you need to make them in our Recipe Box.
With the box, you'll learn new ways to use essential oils, make more essential oil roll-on recipes, and have the peace of mind that you are making your home toxin-free. This month of April, we focus on Home Detox. This box is worth over $150 if priced from the Big Essential Oil Companies. You get all those goodies from Simply Earth for only $44.99. Go get it!