Are you fond of collecting candles? Or perhaps making or using them? I bet after some time of having them, you must have seen most of the common candle types or designs… or so you thought.
To heat things up a bit – the candle way – we are presenting another fun candle-making technique. Let's make Ice Cream Scoop Candles! Candles that look so good you might want to eat them… though we certainly don't recommend that.
This naturally scented ice cream candle recipe with essential oils is fun to make and so great to use. It melts smoothly like your favorite ice cream and it smells amazing! You can even use different essential oils of your choice if you have a preferred aroma for your candle. Go try this DIY candle and add a little fun to your candle collection.
What I Love About This Ice Cream Scoop Candle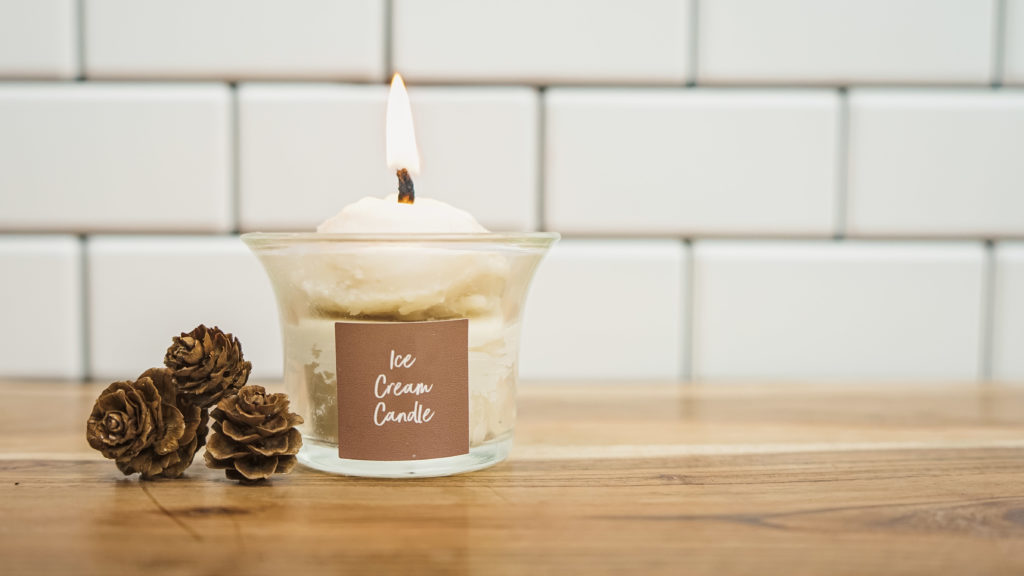 I love how fun this Ice Cream Scoop Candle is — the kids sure love it! It does so well as a decorative candle which adds a cute and quirky element in any space. When it is lit, it gives off the wonderful scent of the essential oils without being too overpowering.
What's in This Ice Cream Scoop Candle?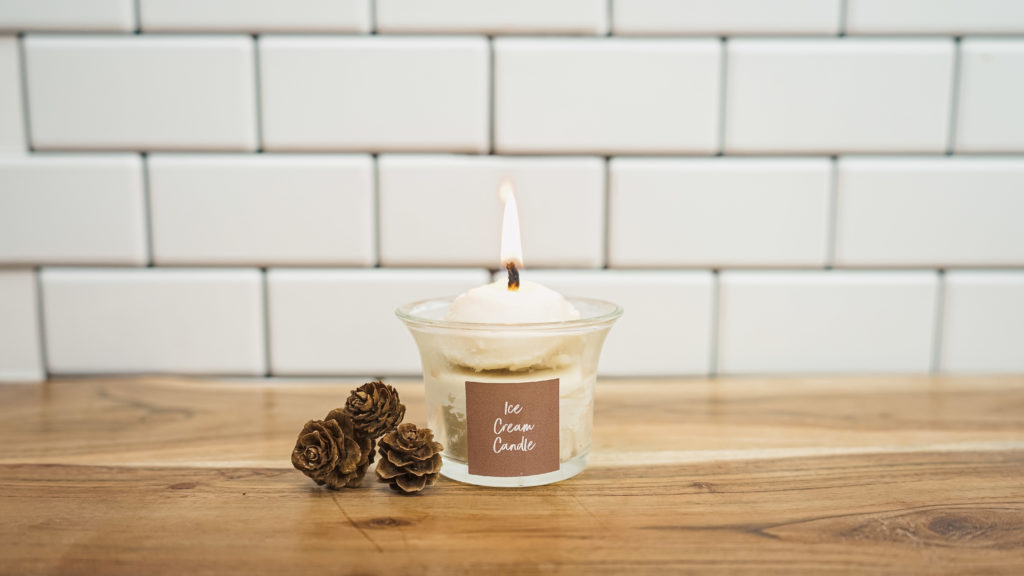 Soy Wax
Of course, as a natural alternative to the common paraffin wax used in making commercial candles that are made from non-renewable resources, we prefer to use pure and all-natural Soy Wax. It burns clean and you can be assured that no toxins are released into the air.
Beeswax
What's not to love with beeswax in candles? Incorporating Beeswax in natural candles means the candles will burn slowly and last longer. With a candle as pretty as ice cream, this is a sure win!
Coconut Oil
Like beeswax, Coconut Oil extends the burning time to help you get more out of your candle. It softens the wax making an even and slow burn.
Coffee Essential Oil
Like a cup of coffee, Coffee Essential Oil is very uplifting. Its aroma works well in an Ice Cream Scoop Candle recipe like this one. Some essential oils aroma's don't come through very well in candle recipes – but Coffee Essential Oil sure does!

Cinnamon Essential Oil
Coffee and Cinnamon Essential Oils? Your Ice Cream Candle will not only look good but will also smell SO yummy! Keep yourself from taking a bite, wooopps!
Cotton Braided Wick
Braided wicks are commonly used in molded candles and are greatly preferred if you're using beeswax. It produces a robust flame and can help reduce carbon and soot build-up.
Votive Candle Jar
Especially with decorative candles, you will want to make the burn time last as long as possible. Using a votive candle jar can be really helpful for this!
The amount of wax used in this recipe is perfect for a votive sized candle.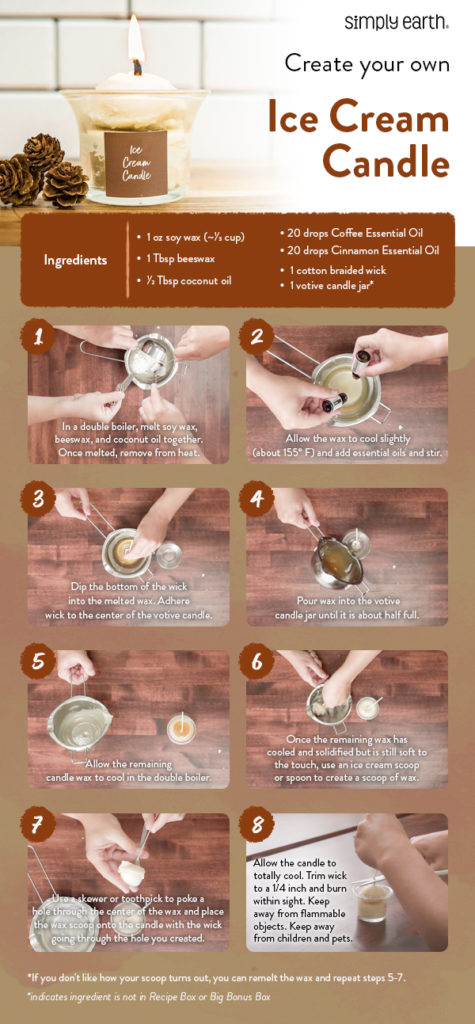 Things to Remember When Using This Candle
The kind of wax we are using in this candle will not hold it's shape well. Once you light it, the ice cream scoop will melt.
If you don't like how your scoop turns out, you can always melt the wax and try again! Or just skip the scoop part and fill your candle with all the wax for a lovely scented candle.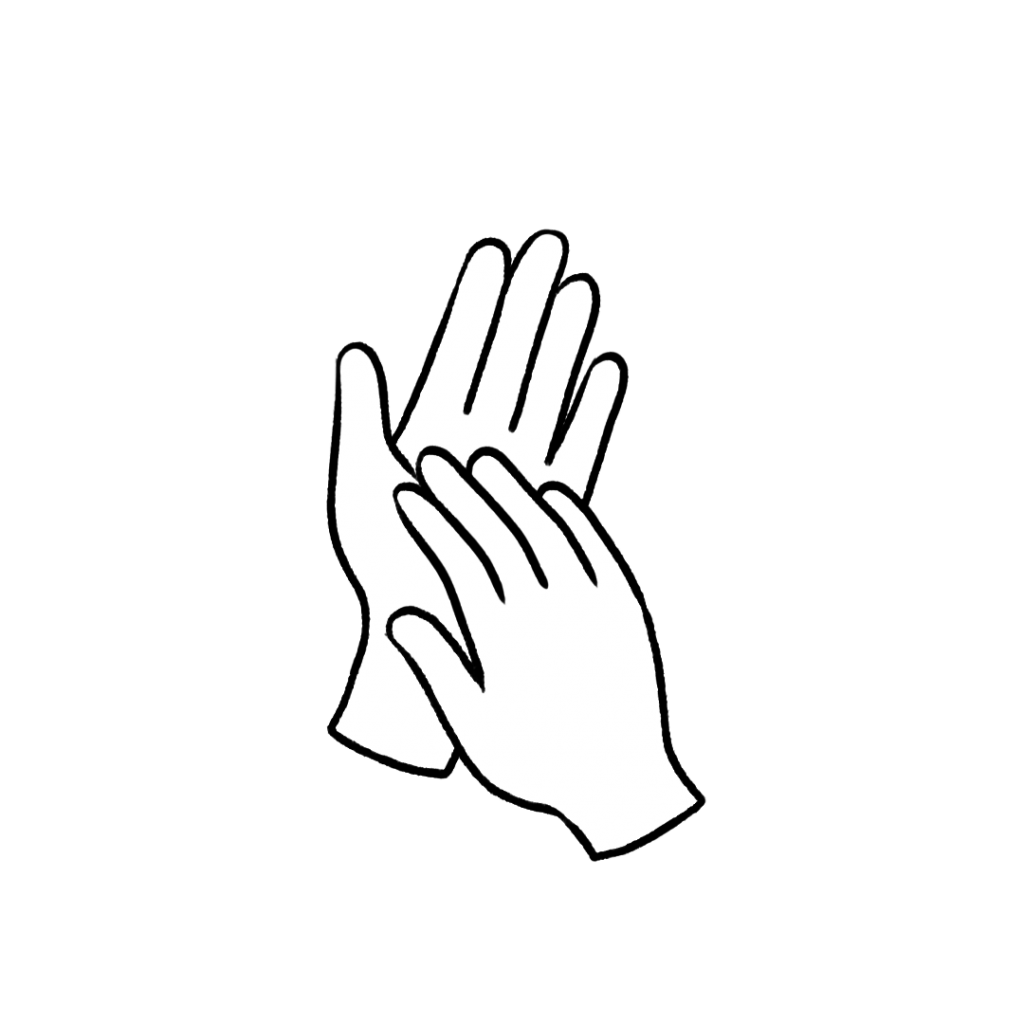 Always dilute an essential oil when using it on the skin. This essential oil recipe is unlikely to cause skin irritation when diluted properly. If the oil has been oxidized (left with the cap off for long periods of time) it is more likely to cause skin irritation. Check out this dilution chart for diluting this essential oil properly.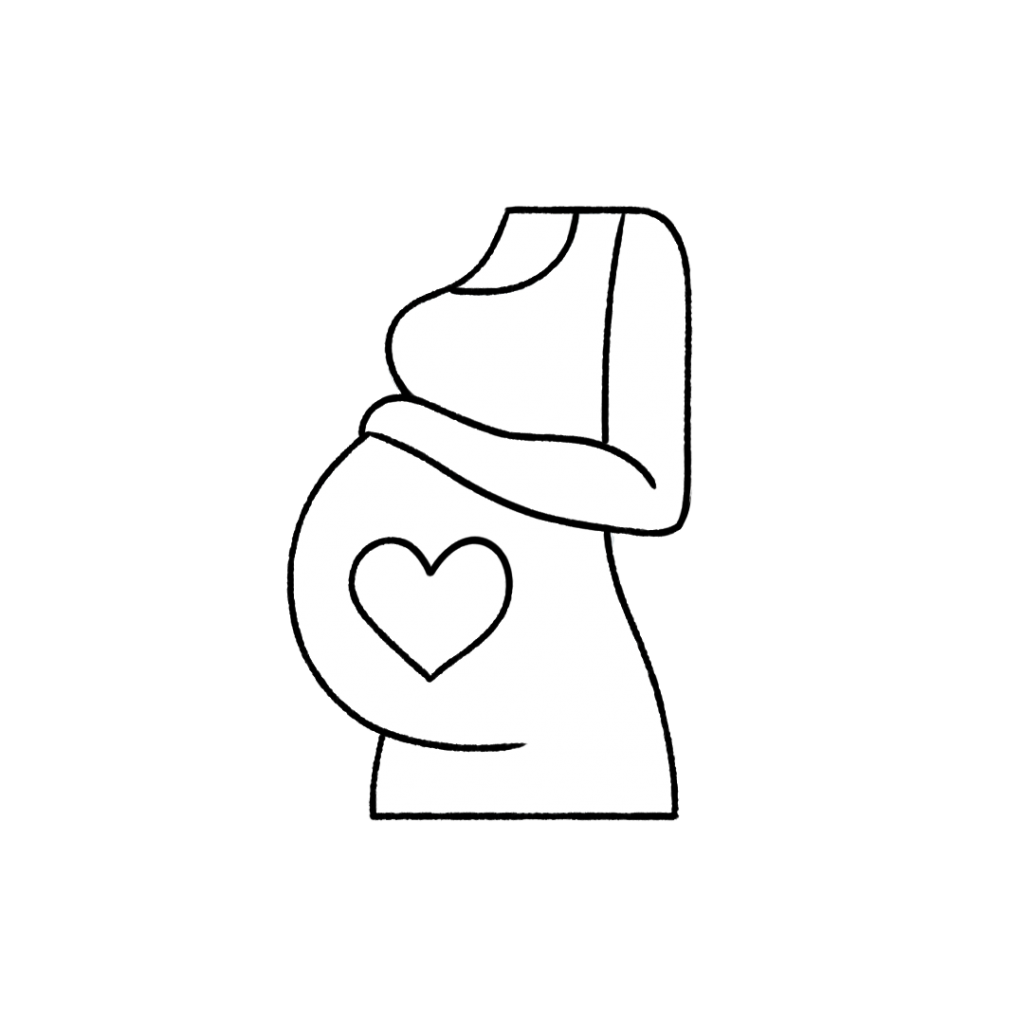 This recipe is not generally safe to use if you are pregnant. Consult your doctor prior to use.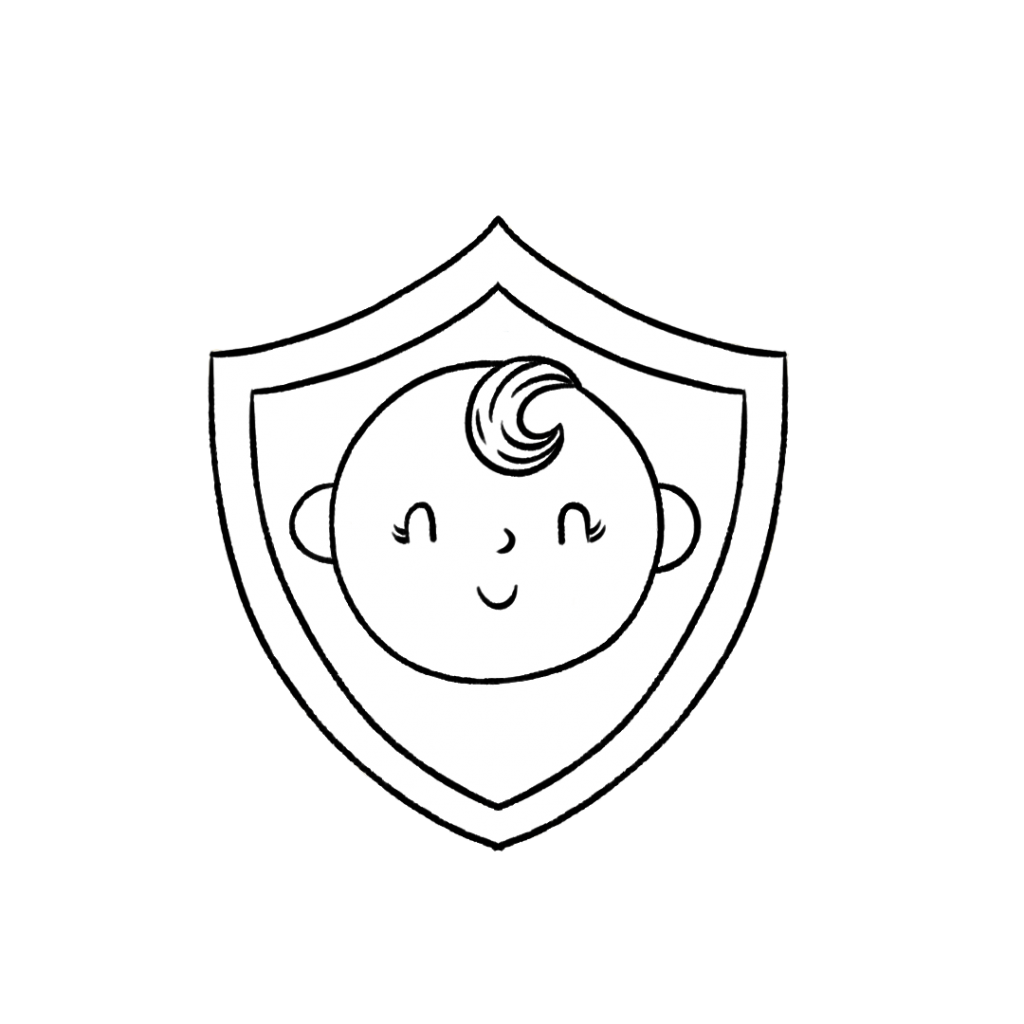 This essential oil recipe is safe to use with kids aged 10+.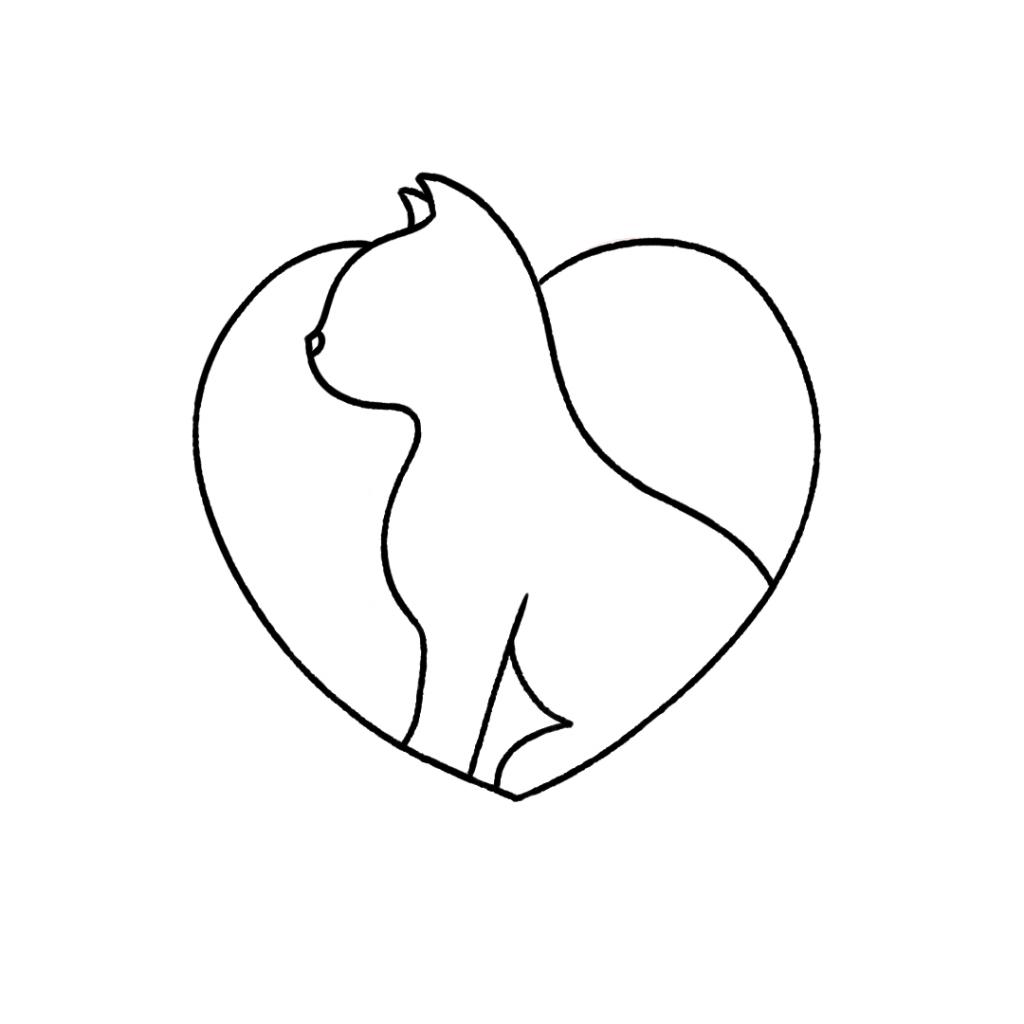 Cats may find the oils in this recipe irritating. However, we do not expect your cat to be disturbed if you use this recipe as directed. Just be mindful of your pet's behavior. For more information on using essential oils with cats, check out this blog post.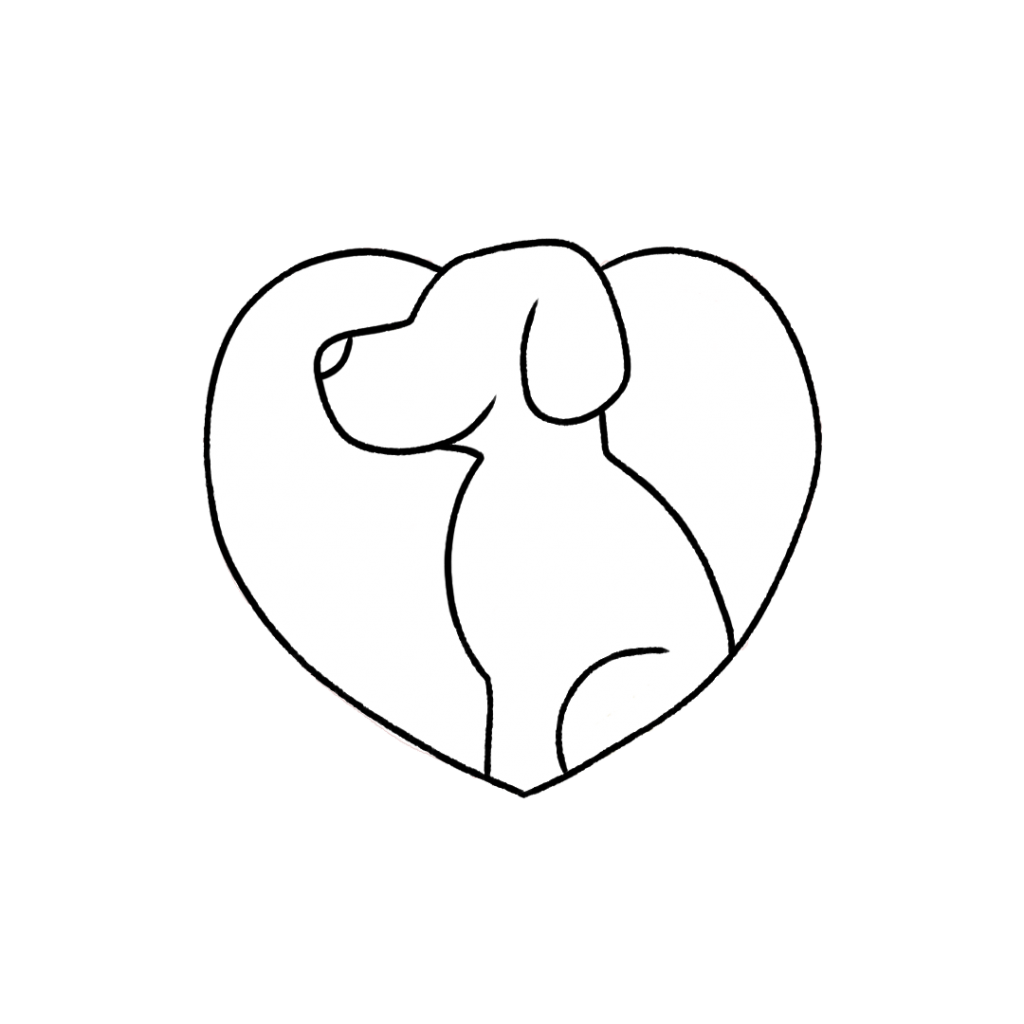 Dogs may find the oils in this recipe irritating. However, we do not expect your dog to be disturbed if you use this recipe as directed. Just be mindful of your pet's behavior. For more information on using essential oils with dogs, check out this blog post. 
We don't recommend ingesting essential oils unless under the direction of a doctor certified in aromatherapy. For more information on why we don't ingest essential oils check out this blog post.
*Please note: This post is a compilation of suggestions made by those that have extensively used essential oils and has not been verified scientifically with clinical tests nor reviewed by medical experts. It is anecdotal information and should be treated as such. For serious medical concerns, please consult your doctor. The statements given in this blog post have not been verified by the FDA
Ice Cream Scoop Candle Recipe
Ice Cream Scoop Candle Recipe with Essential Oils
Ingredients
1 oz soy wax (~1/3 cup)

1 Tbsp beeswax

1/2 Tbsp coconut oil

20 drops Coffee Essential Oil

20 drops Cinnamon Essential Oil

1 cotton braided wick

1 votive candle jar*
Directions
In a double boiler, melt soy wax, beeswax, and coconut oil together. Once melted, remove from heat.
Allow the wax to cool slightly (about 155° F) and add essential oils and stir.
Dip the bottom of the wick into the melted wax. Adhere the wick to the center of the votive candle jar.
Pour wax into the votive candle jar until it is about half full.
Allow the remaining candle wax to cool in the double boiler.
Once the remaining wax has cooled and solidified but is still soft to the touch, use an ice cream scoop or spoon to create a scoop of wax.†
Use a skewer or toothpick to poke a hole through the center of the wax and place the wax scoop onto the candle with the wick going through the hole you created.
Allow the candle to totally cool. Trim wick to a 1/4 inch and burn within sight. Keep away from flammable objects. Keep away from children and pets.
Notes
†If you don't like how your scoop turns out, you can remelt the wax and repeat steps 5-7.
A Yummy-Looking Candle You Will Love!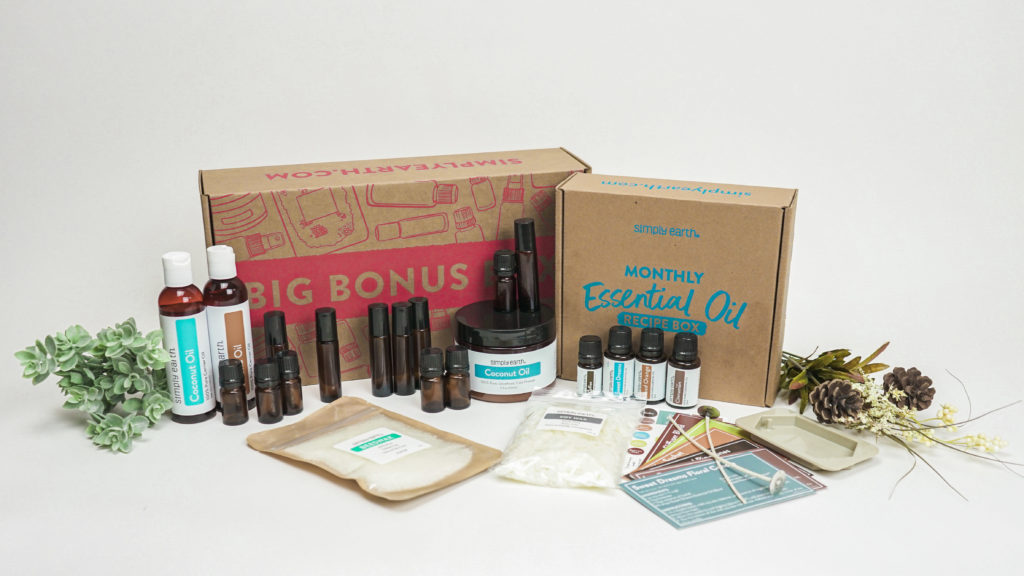 If you're not a fan of Coffee or Cinnamon Essential Oils, we still recommend using yummy-smelling essential oils. How about some minty essential oils for a Fresh Mint Ice cream or citrus essential oils for a Citrus Breeze Ice Cream? Tell us what other essential oils you tried for this recipe, we'd love to hear about it on social media with @fromsimplyearth and in the comments below!
To learn more about how to use essential oils, check out our Simply Earth Essential Oil Recipe Box. When you subscribe, we'll ship you a monthly supply of four 100% pure essential oils, six natural recipes like this ice cream candle recipe, and all the quality ingredients you'll need to make your own wonderful products for just $44.99/month. All of these goodies have over $100 value, plus we'll give you a FREE Big Bonus Box when you subscribe. 
Subscribe today to learn how to use essential oils!