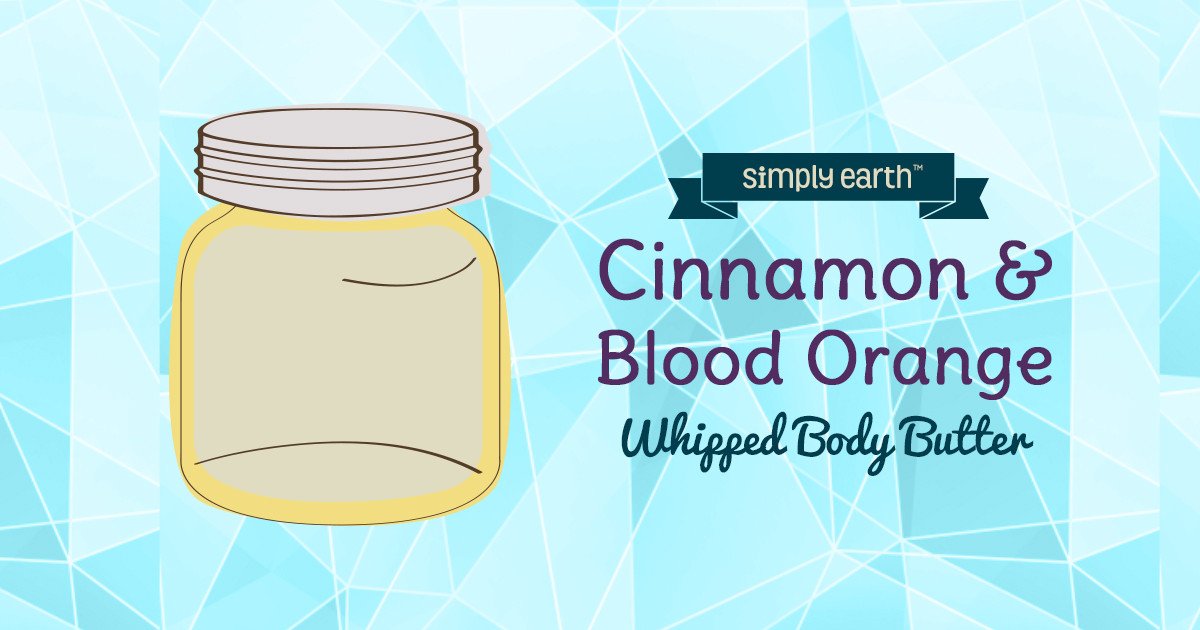 Cinnamon and Blood Orange Whipped Body Butter
The smell of cinnamon brings back fond memories for me. My best friend and I used to make snickerdoodles every Friday, and of course, the main ingredient to give them their taste was cinnamon. Cinnamon is very earthy, spicy, and fragrant. Many use it as a regular scent in their homes. For more information on cinnamon essential oil, head on over here.
Cinnamon leaf oil makes a great addition to this whipped body butter, and you don't need a lot! Blending it with warm citrus oils creates a wonderful, spicy scent that will keep you coming back for more!
What you need:
¼ cup shea butter
¼ cup cocoa butter (if you don't have this, just use ½ cup shea butter instead)
¼ cup coconut oil (you can find it in your local grocery store)
¼ cup jojoba or sweet almond oil (I used avocado oil, but I think those two would work better for this)
5 drops cinnamon essential oil
10 drops blood orange essential oil

Directions:
Melt all ingredients except shea butter and essential oils in double boiler. I made a makeshift double boiler using a Pyrex measuring cup hung off the side of one of my cooking pots.
Stir frequently over medium heat until contents are melted. Remove from heat, and add in shea butter. This step is important, because shea butter does not have the same resistance to heat as the other oils, and an curdle easily.
Once shea butter is melted, take your cup/bowl full of oils and let them set about 3 hours in the fridge. You can let them set at room temperature, but this will take a while, trust me!
Your oils are ready for whipping once they are partially set, or when you can make an indent in them with your finger. Whip them for about 5 minutes on medium in a kitchen aid or with a hand mixer, until you see stiff peaks forming.
Add essential oils, and whip for another minute
This recipe works great when your skin needs extra moisture, particularly on heels, elbows, and knees. It's also ideal for everyday use, so don't be afraid to use it frequently. The smell alone will have you wanting to. Enjoy!