I definitely have a sweet tooth. My husband often laughs at the way I'll sneak candy when my two-year-old isn't looking (that way I don't have to share ;))
Today I'm going to share with you all about Lime Essential Oil. An essential oil that smells like sweet, fruity, candy! We'll look at its uses, what other oils to use it with, how it works, and things to remember when using this oil.
Uses and Benefits of Lime Essential Oil
Lime Essential Oil has tons of benefits to support your health well being.
Energizing and Uplifting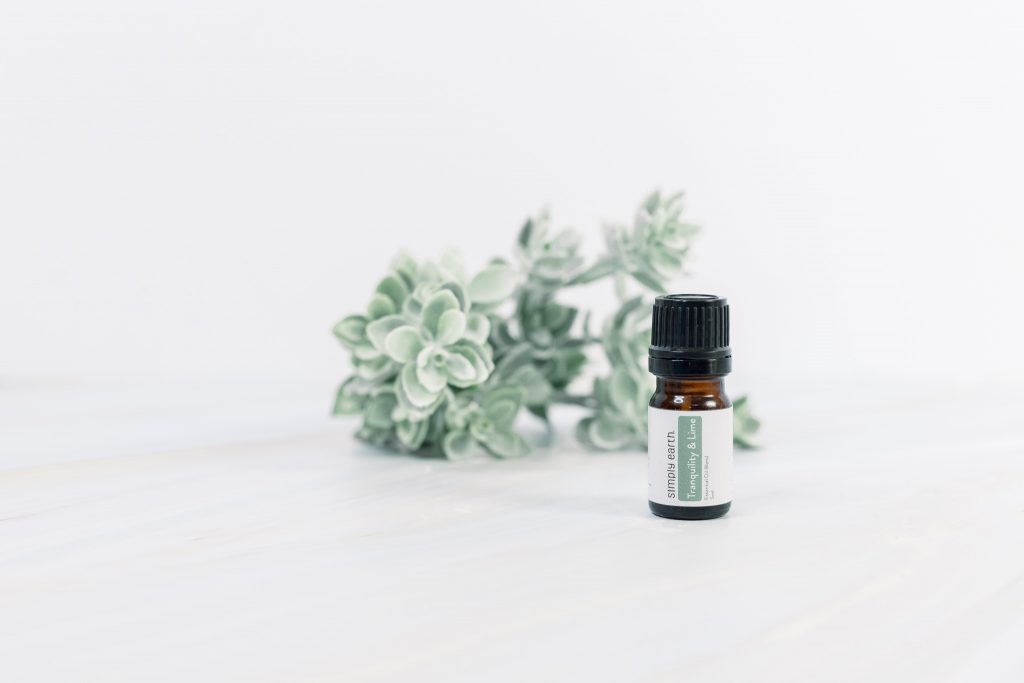 I love using this essential oil for energy. It's great to diffuse in the morning to help you wake up, an energy boost in the afternoon, or whenever you need an extra kick. Its aroma is uplifting as well to help you seize the day in a positive fashion.
Natural Cleaning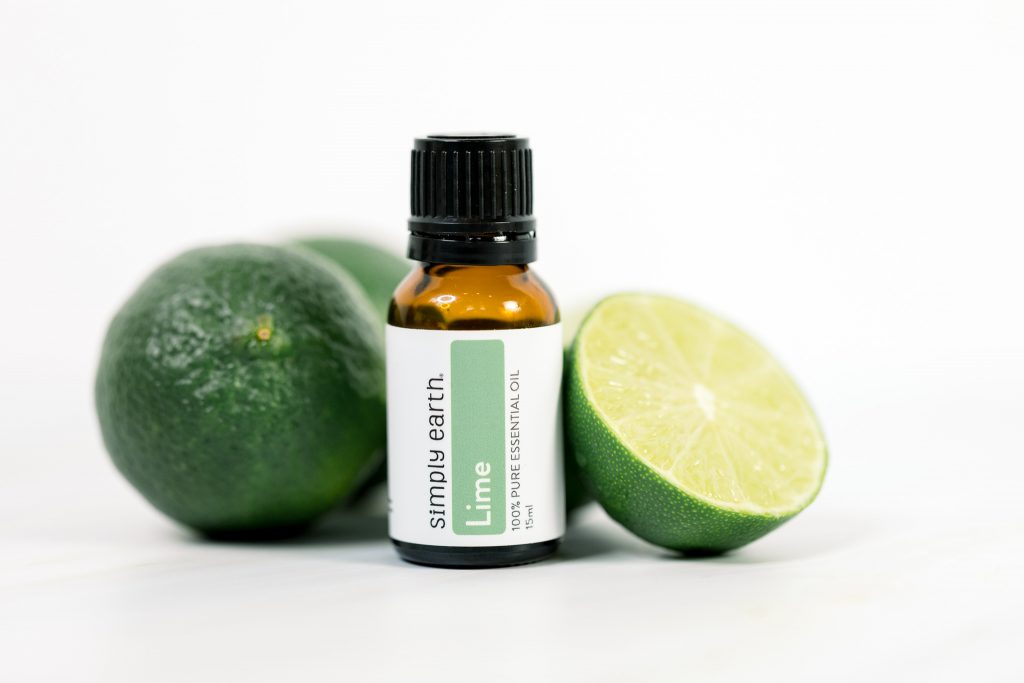 I love using Lime for natural cleaning blends. It's a great cleaner and leaves rooms smelling fresh too! Lime Essential Oil is antimicrobial, antiseptic, and antiviral which will leave surfaces sparkling clean.
Fights Infections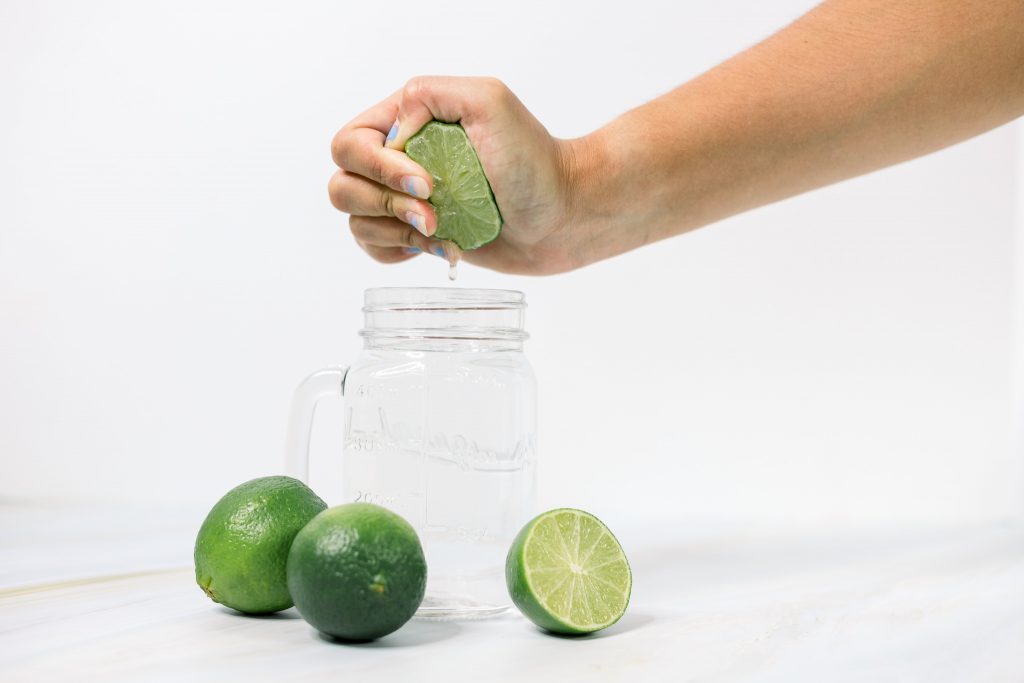 Lime Essential Oil is helpful for reducing infections. Try using it in a compress with Tea Tree Essential Oil by adding a few drops to warm water, soaking a towel in the water and applying it to the affected area.
Immunity Boost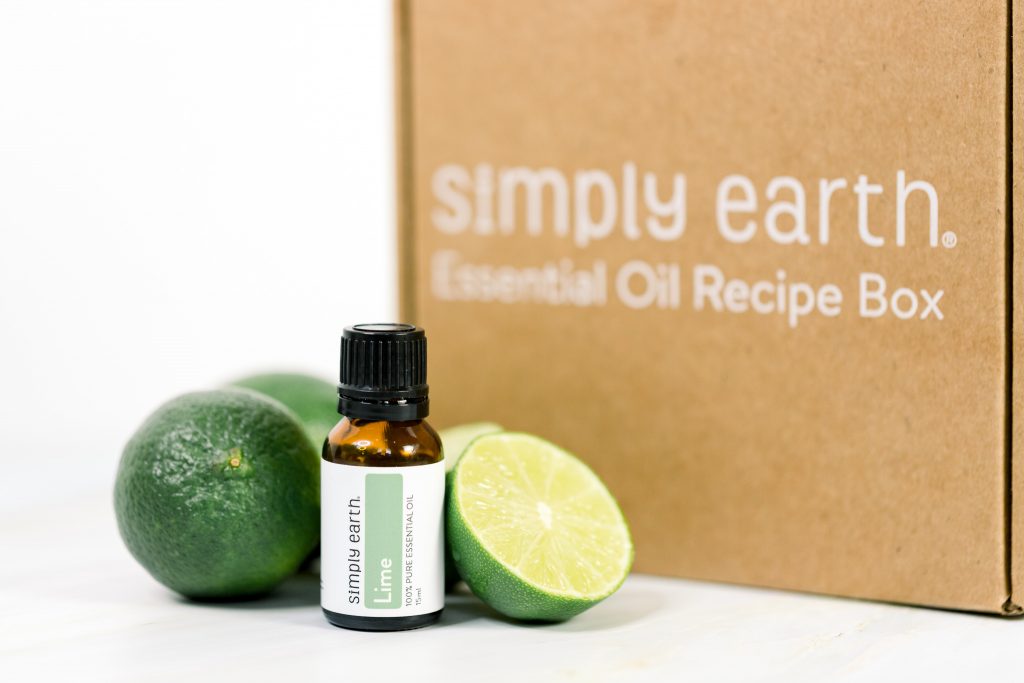 Along with fighting infections, you can use this oil to prevent the flu and colds. Lime Essential Oil's energizing and germ-fighting properties can help give your immune system a boost. We even list it in our Best Essential Oils for A Healthier Immune System.
Reduces Nausea and Supports Digestion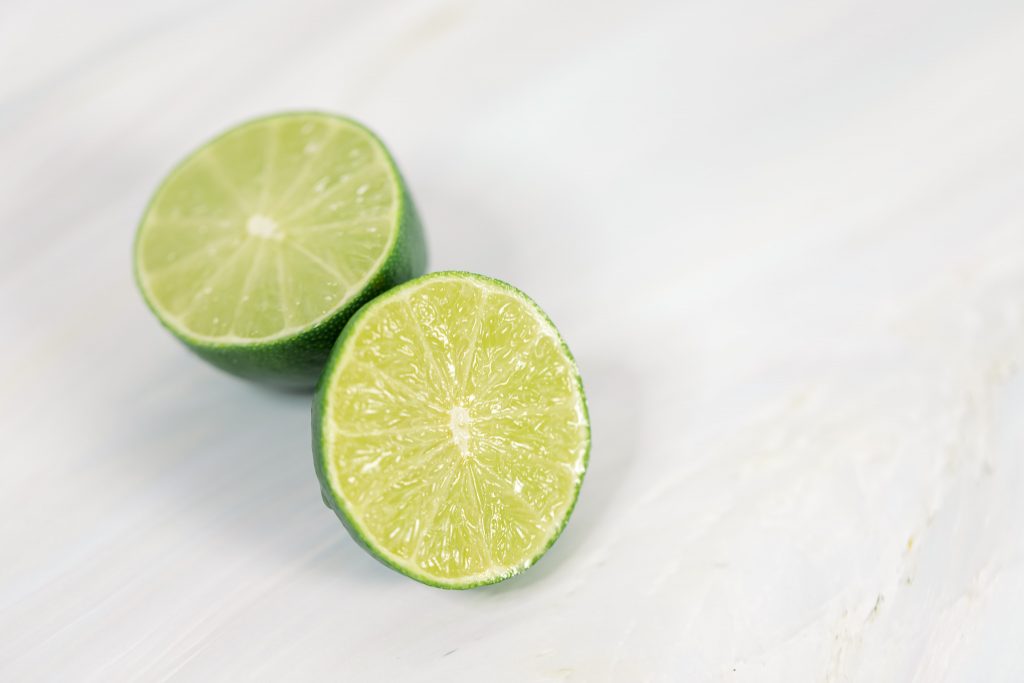 Do you have trouble trying new foods? Add a few drops of this oil to a handful of your favorite lotion and apply it to your lower back and belly to help you digest.
Promotes Healthy Skin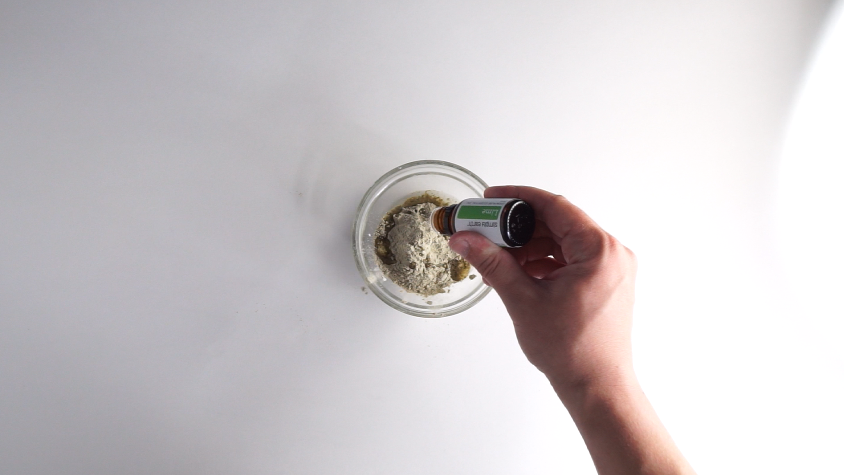 Lime Essential Oil can help fight cellulite and improve the appearance of skin. Its astringent properties will shrink pores and help balance your skin's oil production.
Be careful not to use Lime Essential Oil on your skin before heading into the sun as it can cause you to be more likely to get sunburned.
Try it with
Supports Respiratory Health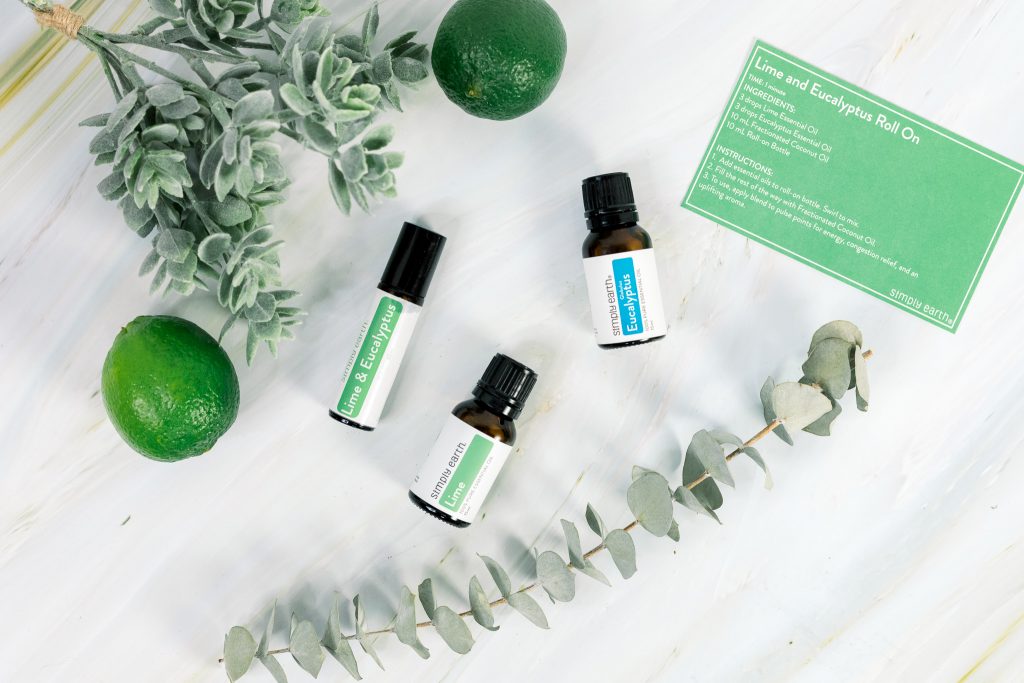 Lime Essential Oil helps clear congestion due to colds or allergies. Use it in a steam to help clear your nasal passages and energize you. Try it with
Blends Well With
Lime Essential Oil has a fresh, citrusy, sweet, slightly tart aroma.
It blends well with Bergamot, Cedarwood, Geranium, Grapefruit, Lavender, Lemon, Mandarin, Neroli, Nutmeg, Orange, Palmarosa, Rosemary, Rosewood, Vetiver, and Ylang-ylang
Simply Earth Blends That Use Lime Essential Oil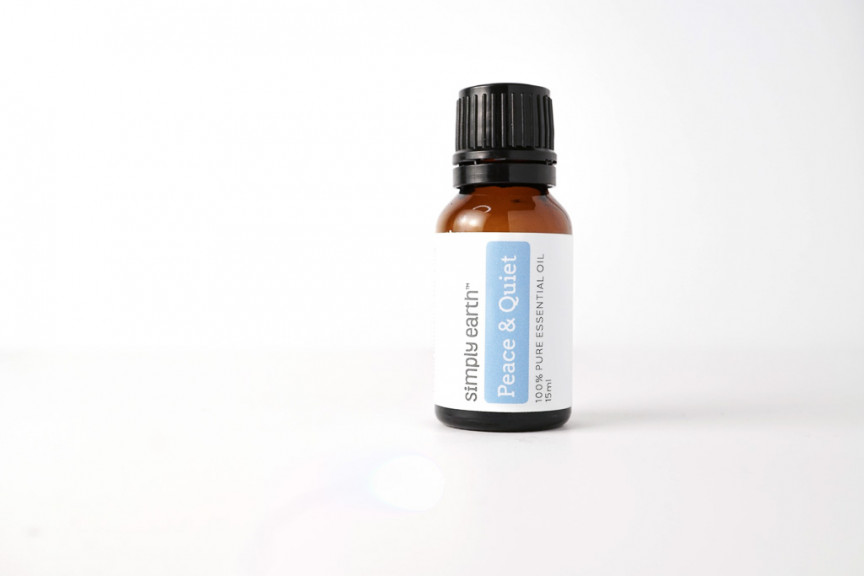 Did you know that we formulate synergy blends at Simply Earth? Our blends are an easy way to get started with essential oils to get the benefits you want.
We have two blends you can try the benefits of Lime Essential Oil with
Science Behind The Oil
The reason we know Lime Essential Oil's uses and benefits is because of its natural chemical makeup.
Lime Essential Oil is mostly made up of Limonene (55.40%). This natural chemical has the following therapeutic actions: activates white blood cells, analgesic, antibacterial, antihypotensive, anti-inflammatory, antinociceptive, antiobesity, antioxidant, antitumoral, antiulcerogenic, anxiolytic, hepatoprotective (liver protective), immunostimulant, skin penetration enhancer, vasorelaxant.
This Oil Is So Great, Sharon Calls It Her "Happy Oil"!

What I Love About This Oil
Do you remember my sweet tooth? I love how this essential oil reminds me of candy. Its citrus aroma gives an element of fun to any recipe.
Keep These Things in Mind When Using This Oil
This essential oil is unlikely to cause skin irritation when diluted properly. If the oil has been oxidized (left with the cap off for long periods of time) it is more likely to cause skin irritation. Check out this dilution chart for diluting Lime Essential Oil properly.
This essential oil is safe to use with kids age 10+.
Cats generally do not like citrus oils, so avoid using this oil around any cats.
Lime is unlikely to cause any adverse reactions with dogs, but be mindful of your pet's behavior when using this oil.
This essential oil is phototoxic. That means it can make you more likely to get sunburned. Avoid using this oil before sun exposure.
Never ingest any essential oil even if it is generally regarded as safe unless under the supervision of a doctor certified in aromatherapy.
Please note: This post is a compilation of suggestions made by those that have extensively used essential oils and has not been verified scientifically with clinical tests nor reviewed by medical experts. It is anecdotal information and should be treated as such. For serious medical concerns, please consult your doctor.
How Will You Use Lime Essential Oil?
Lime Essential Oil's uplifting aroma adds a cheerfulness to any recipe. How do you plan to use this oil? Let us know in the comments below!