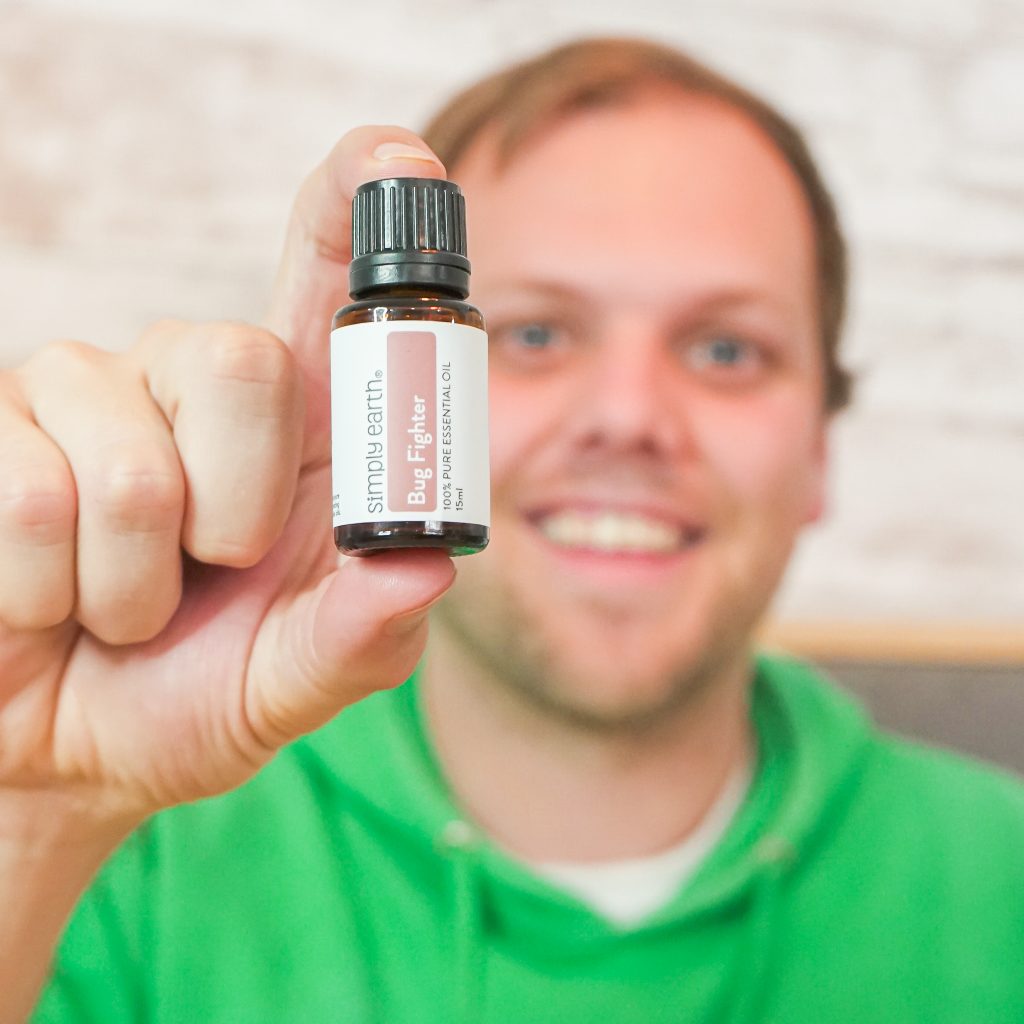 Bugs are generally unavoidable no matter where you are, especially for those who live in areas with tropical weather. This makes bug sprays a necessity for everyone in the family, especially the kiddos. Summer is here, which means while we're out more often, the bugs are out too!
While some bug sprays can be great at keeping bugs away, they can also bring about negative effects, especially with store-bought ones with toxic ingredients like DEET. This is why Simply Earth has come up with a solution to our pesky bug problems- a natural bug repellent essential oil blend.
What I Love About Bug Fighter Essential Oil Blend
I love that even though this blend is all-natural, it repels bugs so well! I can just mix it with carrier oil and then be on my merry way! With this, I can now fully enjoy campfires, a hike in the woods, and any other high-bug traffic area!
What's in the Bug Fighter Blend?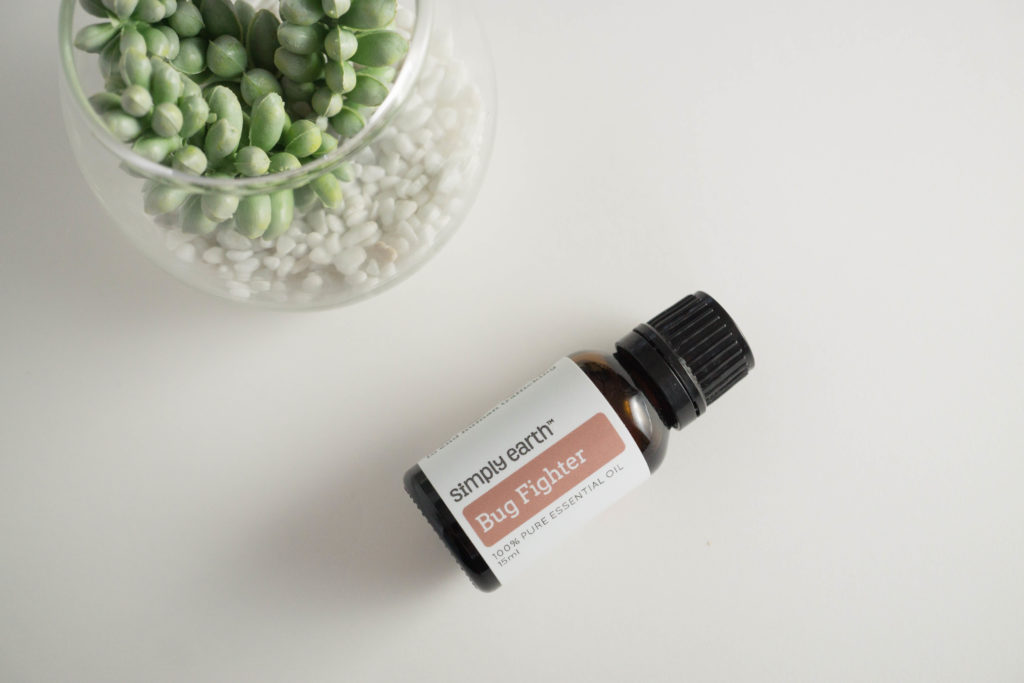 Bug Fighter Essential Oil Blend can keep your home pest-free (naturally!) and can easily shield you from nature's outdoor annoyances. Here are the essential oils we used in this blend:
Patchouli Essential Oil
Patchouli has been historically known to repel insects from silks and cashmere from India all throughout the British Empire. This oil's sweet & musky aroma drives away pests like mosquitoes, moths, and ants. It can even work against lice, bed bugs, and fleas. The scent also blends well with Cedarwood, which is the next ingredient in this blend.
Cedarwood (Himalayan) Essential Oil
Cedarwood Himalayan Essential Oil can repel ants and ticks. As a bonus, this oil does not only repel insects, but can also help soothe itchy insect bites!
Lemongrass Essential Oil
Lemongrass Essential Oil is a more common natural insect repellent and is usually added to store-bought bug sprays. It is closely related to citronella, which is also a very effective insect-repelling essential oil.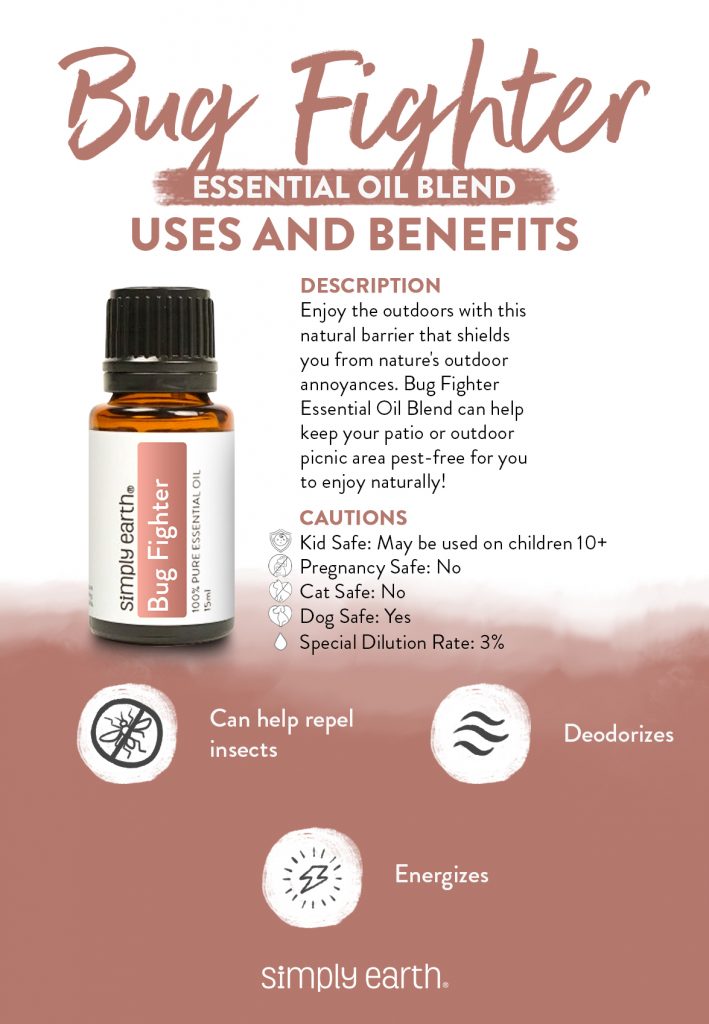 How to Use Bug Fighter Essential Oil Blend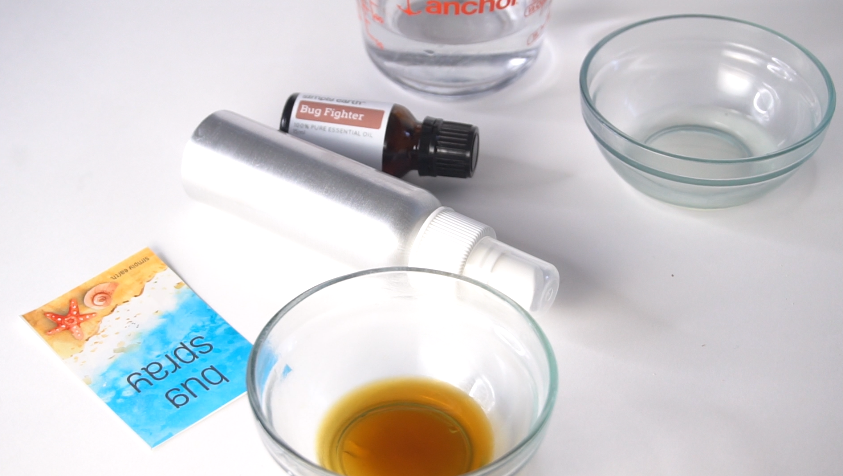 This perfect combination of essential oils can be easily used as is as long as it is diluted properly with a carrier oil. You can directly apply it to your skin or clothing.
All you need to do is blend 1 oz of witch hazel or vodka with 12 drops of this blend in a spray bottle!
Here are some more all-natural recipes you can follow:
Some useful tips to avoid bugs around the house:
Avoid powerful-scented toiletries because mosquitoes tend to be attracted to fruity and flowery aromas!
Keep your house clean and crumb-less to avoid bugs hunting around for food to munch on. They gravitate and thrive towards messes and dirt. Keep your food sealed tight and dishes washed and cleaned. Hidden puddles and stagnant water indoors is viewed as a 5-star hotel room by bugs.
Garlic powder around the house can also work wonders in keeping mosquitoes away.
Keeping your garden well-groomed is always best. Bushes and shrubs should be trimmed away from your walls to keep the bugs from migrating into your house. Stagnant water in bird baths and others can be breeding grounds for mosquitoes.
Remember to keep your doors and windows closed! Repair anything that can presents an entryway for bugs.
Always use natural bug repellent to get rid of ants to avoid toxic ingredients!
What Earthies Are Saying About This Blend


Things To Remember When Using This Blend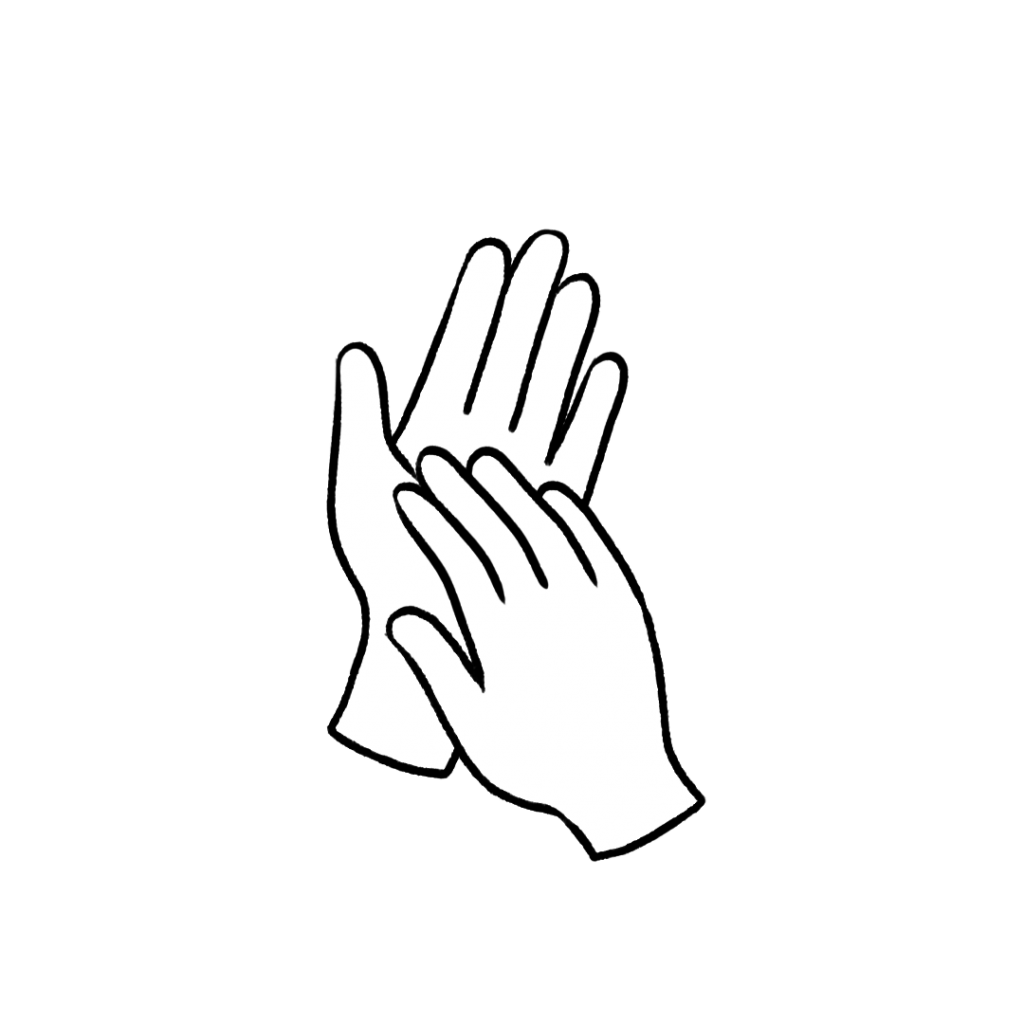 Always dilute an essential oil when using it on the skin. This essential oil blend is unlikely to cause skin irritation when diluted properly. If the oil has been oxidized (left with the cap off for long periods of time) it is more likely to cause skin irritation. Check out this dilution chart for diluting this essential oil properly.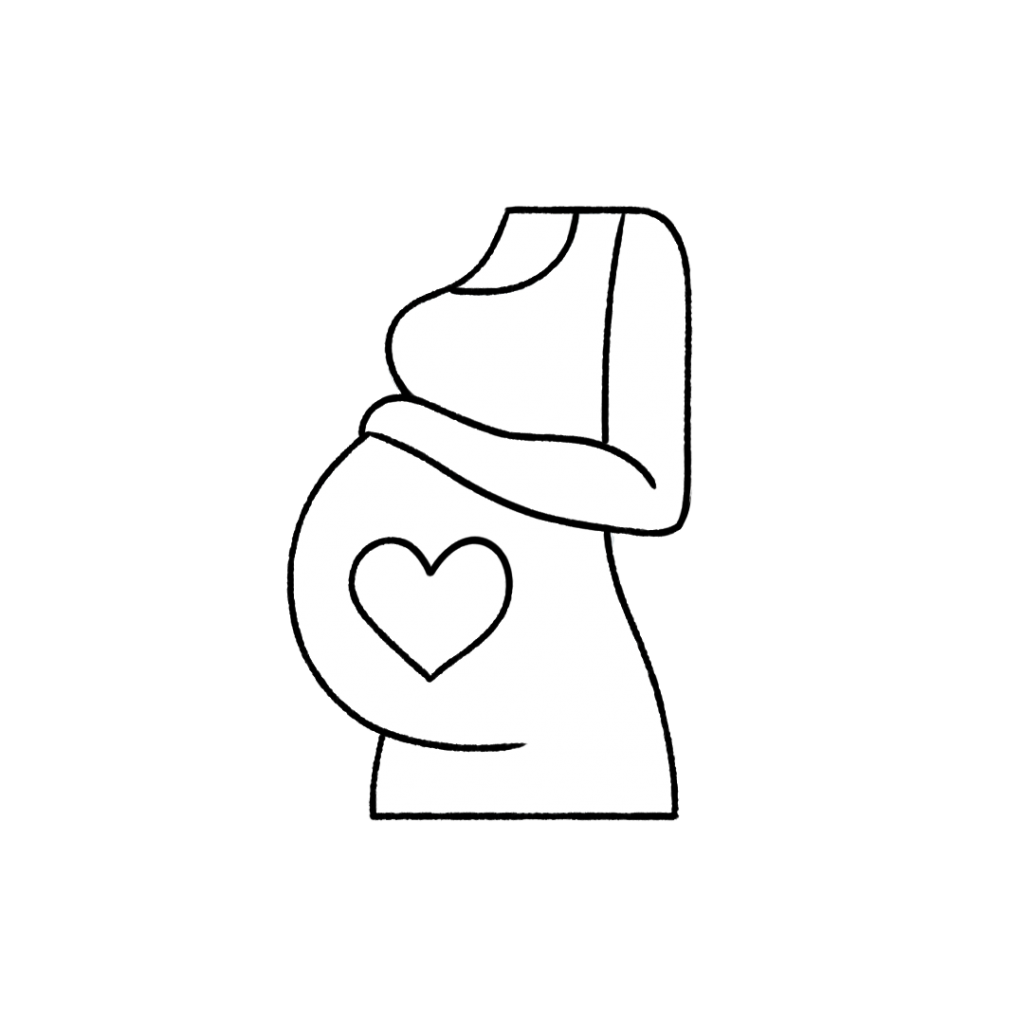 This blend is generally safe to use if you are pregnant. Consult your doctor prior to use.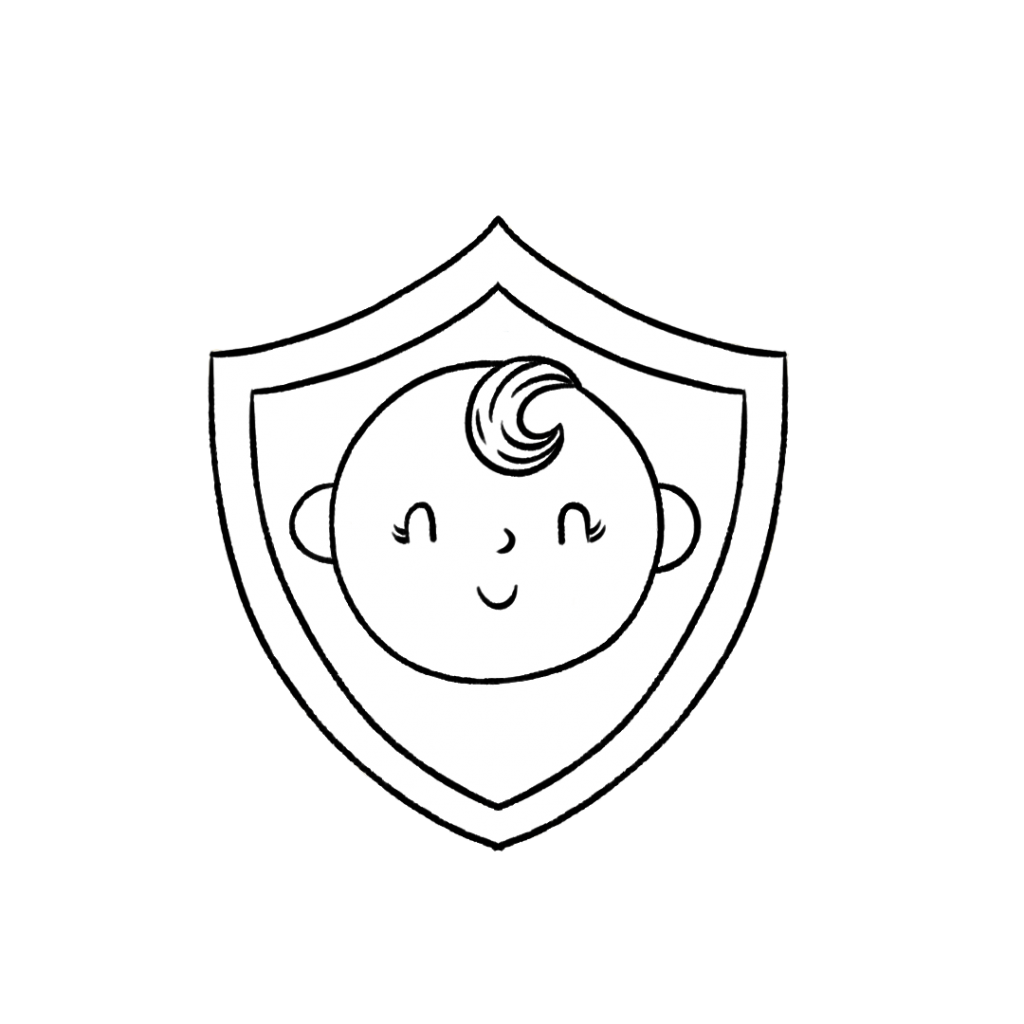 This essential oil blend is safe to use with kids age 10+.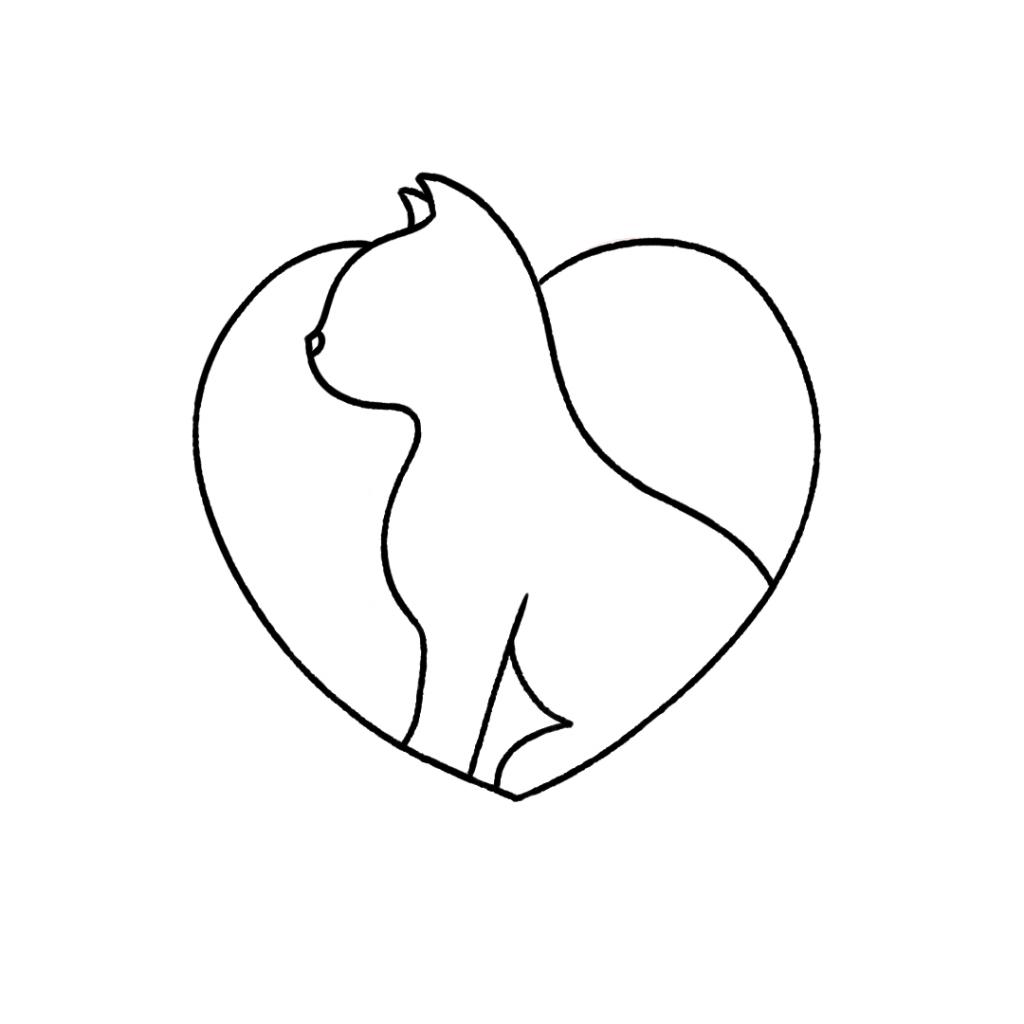 Cats may find the oils in this blend irritating. However, we do not expect your cat to be disturbed if you use this blend on yourself. Just be mindful of your pet's behavior. For more information on using essential oils with cats, check out this blog post.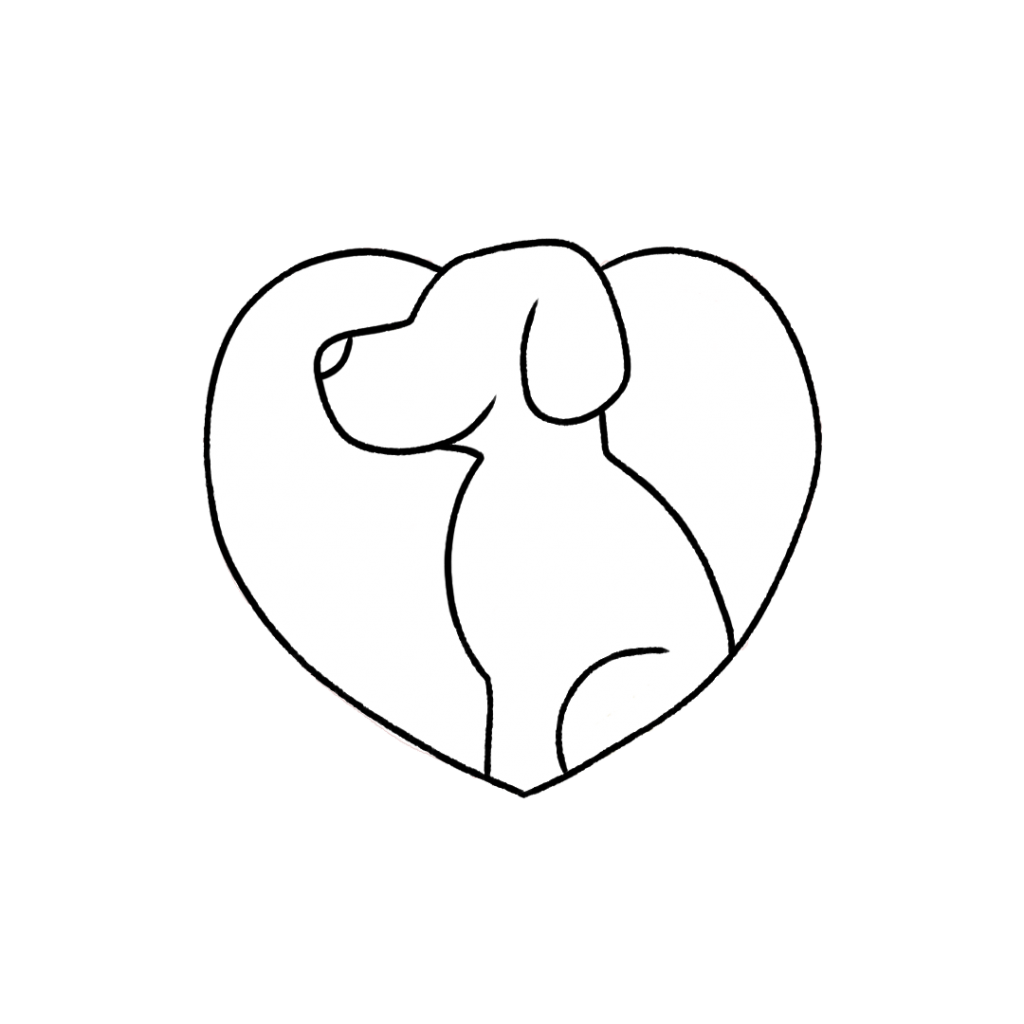 Dogs may find the oils in this blend irritating. However, we do not expect your dog to be disturbed if you use this blend on yourself. Just be mindful of your pet's behavior. For more information on using essential oils with dogs, check out this blog post. 
We don't recommend ingesting essential oils unless under the direction of a doctor certified in aromatherapy. For more information on why we don't ingest essential oils check out this blog post.
*Please note: This post is a compilation of suggestions made by those that have extensively used essential oils and has not been verified scientifically with clinical tests nor reviewed by medical experts. It is anecdotal information and should be treated as such. For serious medical concerns, please consult your doctor. The statements given in this blog post have not been verified by the FDA
How Will You Use Bug Fighter Blend?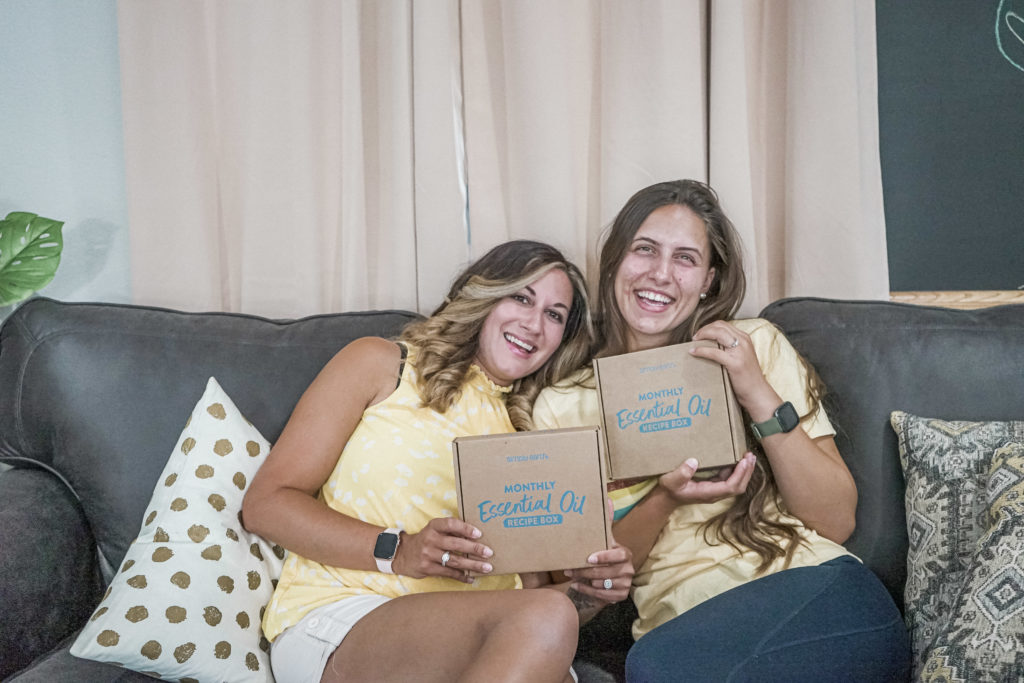 Do you live in an area where bug bites are prevalent? Maybe you're going on a trip where you could really use something to repel our insect friends. Tell us how you'll be using this natural bug repellent. We'd love to hear about it on social media with @fromsimplyearth and in the comments below!
Are you ready to master essential oils? You get FREE access to our Hero Course if you subscribe to our Monthly Essential Oil Recipe Box. With it, you'll receive 4 pure essential oils, 6 aromatherapist-created recipes, and more—all delivered directly to your door each month for just $44.99/month. Plus, we'll give you a FREE Big Bonus Box!
Don't miss out on the all-natural fun that comes with the Recipe Box; get yours today: Subscribe now to learn how to use essential oils!