Note: we've since updated this Natural Bug Spray Recipe to contain 10 drops of Bug Fighter as described in the recipe in the bottom of this post.
Summer in my dictionary always equates to fun under the sun and stressless days where I can relax and regain all the energy I'm gonna need for the colder months. But summer also means bugs coming out and mosquitoes nipping at our limbs. Bugs go into hibernation during the cold months and come out over the summer, just like us humans! Relaxing is much easier said than done when the thought of disease-carrying bugs are always on my mind.
Mosquitoes can seem pretty harmless given their size but they can really pack a punch! They are one of the most common carriers of deadly viruses like the West Nile and Dengue Virus. This is why I always like to keep a bottle of bug spray around to help me keep bugs away from me and my family. And I don't settle for just any bug spray–I'm going to make it myself so I know everything that's going in it!
Sure, I can easily buy a bottle of insect repellant in the drugstore, but did you know that insect repellents actually have toxic ingredients that can do you more harm than good? Most bug sprays contain the ingredient DEET, which may impair cell function in parts of your brain when you are exposed to it for a long period of time. Another chemical that is commonly found in bug sprays is the neurotoxin permethrin which can kill brain cells!
What I Love About This Recipe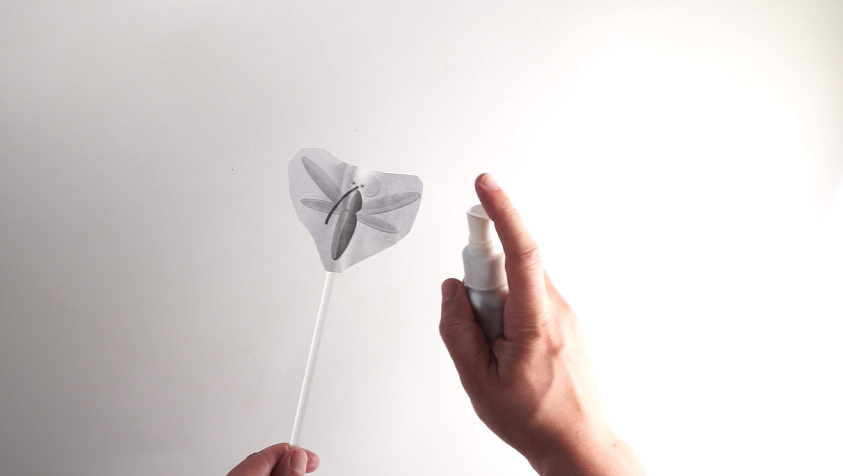 Many have turned to making their own natural bug spray because it gives them a peace of mind knowing that whatever is on your family's skin is not only beneficial for them but can also repel those pesky insects! I'm not complaining about how fun it was to make this either.
What's in the All-Natural Bug Spray?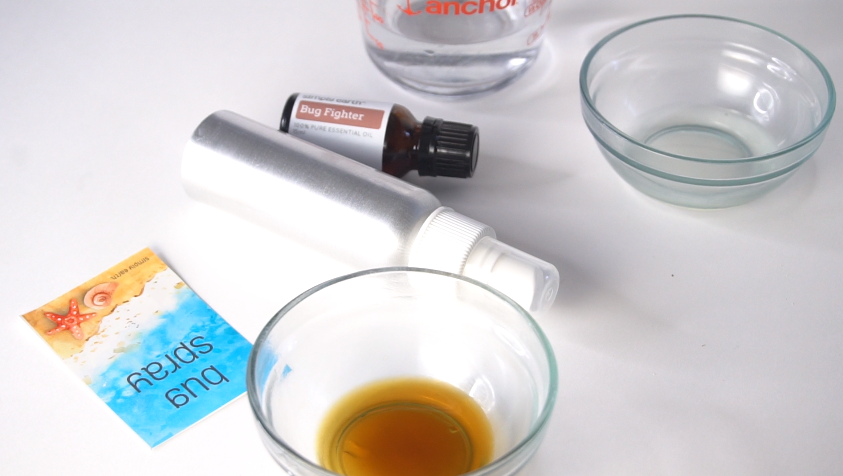 Water
Water is used to dilute all the ingredients in this recipe to allow for safe application for children!
Vanilla Extract
Pure vanilla extract is a natural bug repellant! Mixing it with the other ingredients in this recipe does the trick!
Almond Oil
Almond oil is a great carrier oil that helps dilute the essential oils and makes it safe to apply to your skin!
Bug Fighter Essential Oil Blend
Bug Fighter Essential Oil Blend is a combination of Patchouli, Lemongrass, and Cedarwood essential oils. This blend helps repel pesky bugs and keep you worry free about bugs.
Spray Bottle
A spray bottle is needed to store and apply the recipe! Any airtight container works, but a spray bottle is ideal so you can use it easily!
Things to Remember When Using This Recipe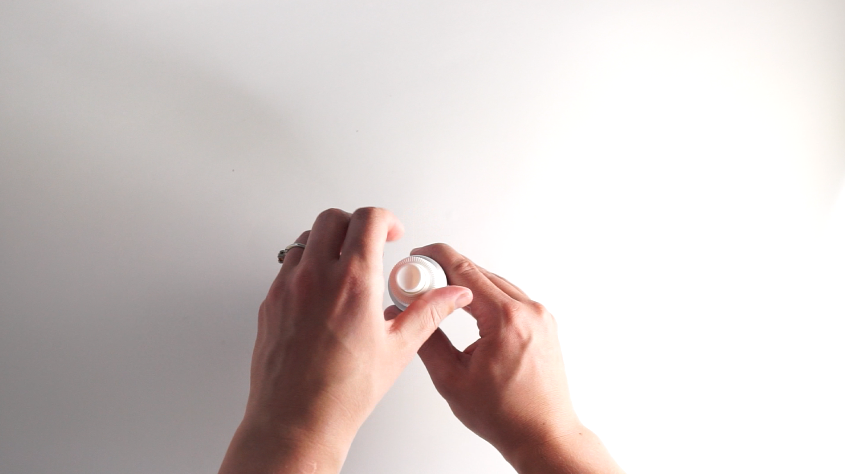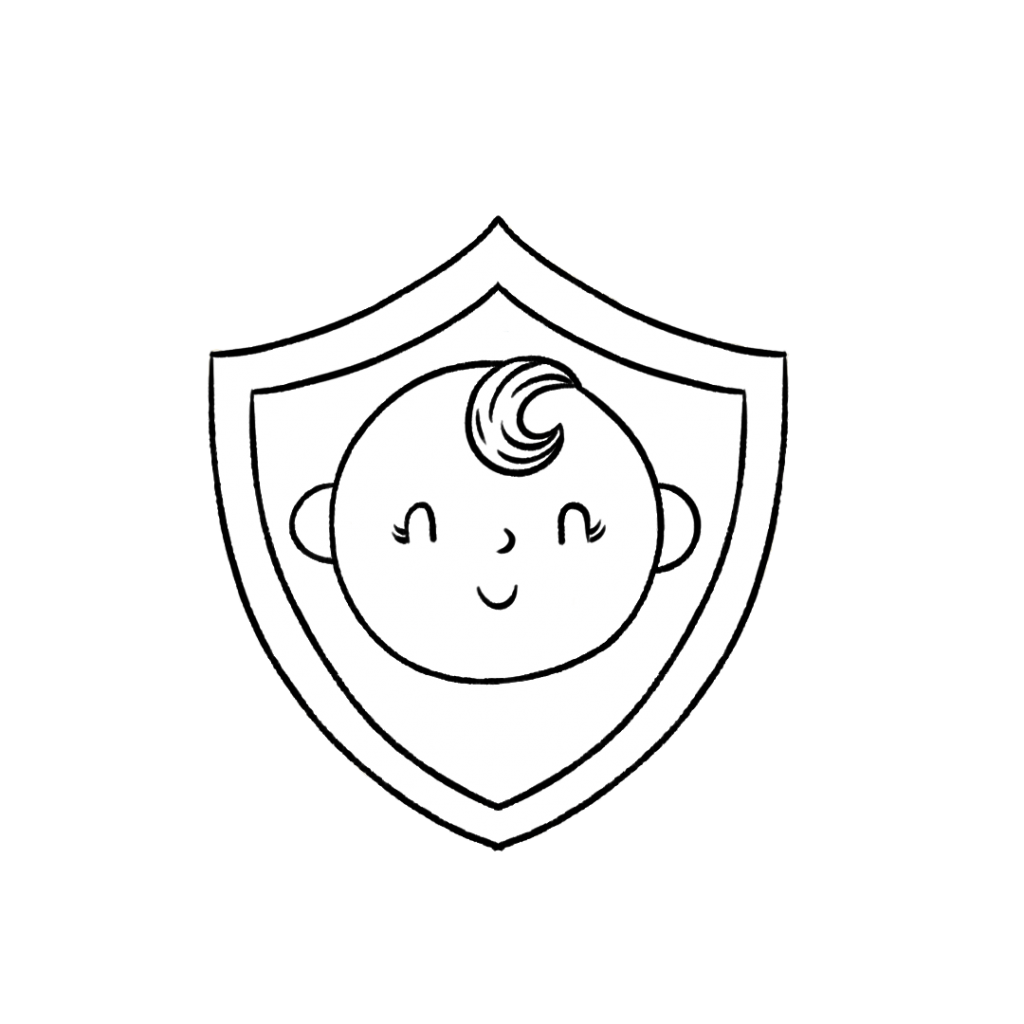 Because the recipe is properly diluted, this recipe is safe to use with children 2+.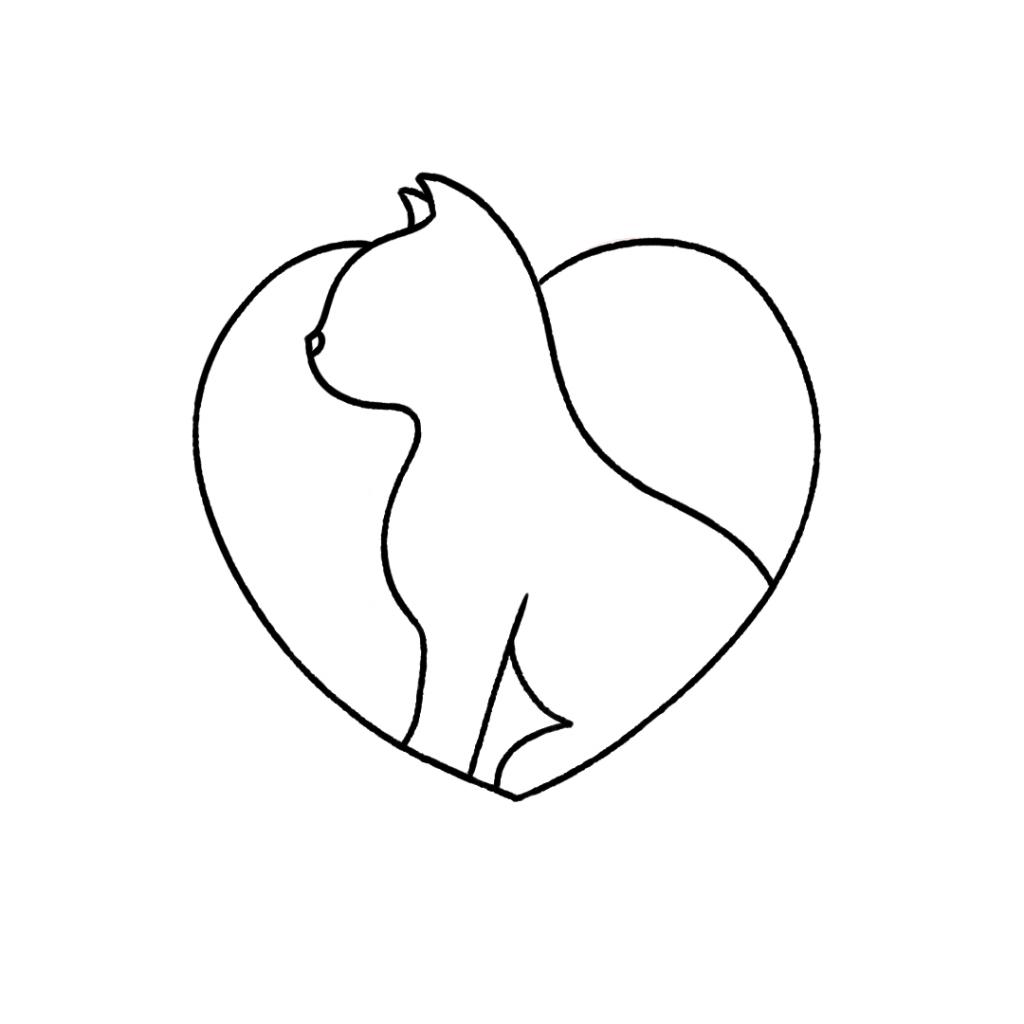 This recipe is not recommended for use in close proximity to cats as the Lemongrass Essential Oil may cause irritation. For more information on using essential oils with cats, check out this blog post.
Never ingest any essential oil, even if it's generally regarded as safe. For more information on why we don't ingest essential oils, check out this blog post.
"These statements have not been evaluated by the Food and Drug Administration. This product is not intended to diagnose, treat, cure, or prevent any disease."
Natural Bug Spray Recipe
Natural Bug Spray Recipe with Essential Oils for Kids
Directions
In a measuring cup with a spout, add 2 ounces of water, a teaspoon of vanilla extract and a teaspoon of almond oil.
Don't forget to add 10 drops of Bug Fighter Essential Oil Blend.
Pour it into a spray bottle. Close it and gave it a good shake.
To use, spray it around and again when needed.
Bug Spray the All-Natural Way!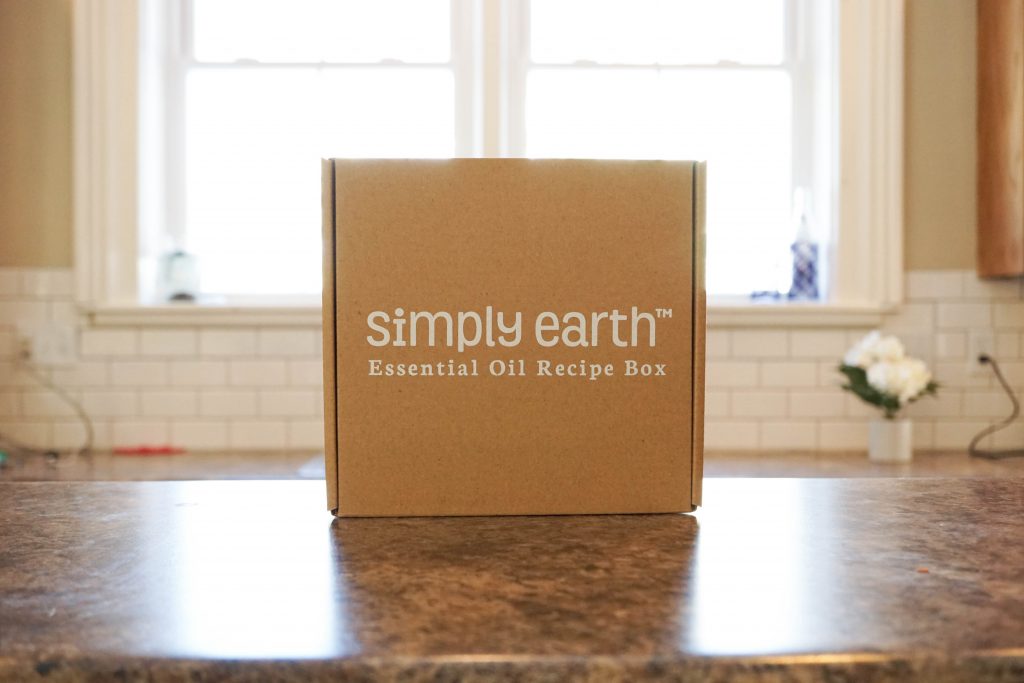 So there you have it; an easy DIY bug spray with all-natural ingredients that are safe to use on your kids! Let us know what you think about this recipe by commenting below or connecting with us on social media @fromsimplyearth!
Subscribe today to our Essential Oil Recipe Box. Each month, you can receive four full-size 100% pure essential oils, six natural recipes, plus the ingredients you need to make them in our Recipe Box.
With the box, you'll learn new ways to use essential oils, make more essential oil roll-on recipes, and have the peace of mind that you are making your home toxin-free. This month of April, we focus on Home Detox. This box is worth over $150 if priced from the Big Essential Oil Companies. You get all those goodies from Simply Earth for only $39. Go get it!