Days are longer, nights are shorter, the sound of the ice cream truck in the distance, and the birds all out and chirping. These mean one thing: SUMMER! It's here! After the long wait, we finally have the sun back and beaming down on us while we bathe under it and lounge by the pool with our lemonades and piña coladas. Summer also means saying hello to the scorching heat. Despite not having to worry about kids getting a cold when playing outside, there are still other things to worry about like skin damage from too much sun exposure.
Although Vitamin D is essential to health–and I like getting tanned as much as the next person–too much can be bad for the skin. Sun exposure to unprotected skin has been linked to skin cancer, and dry skin from too much sun doesn't look good on anyone. The sun's drying properties can also lead to premature aging and wrinkles.
Please note this recipe has not been tested in a lab. While it uses ingredients that can protect the skin from sunlight, it's not a good replacement for tried and tested sunscreens.
I personally like to use this recipe for days where I don't plan to spend much time in the sun and only need light protection. When I'm going to spending time in direct sunlight, I use store bought sunscreen that has been tested for efficacy.
What I Love About This Recipe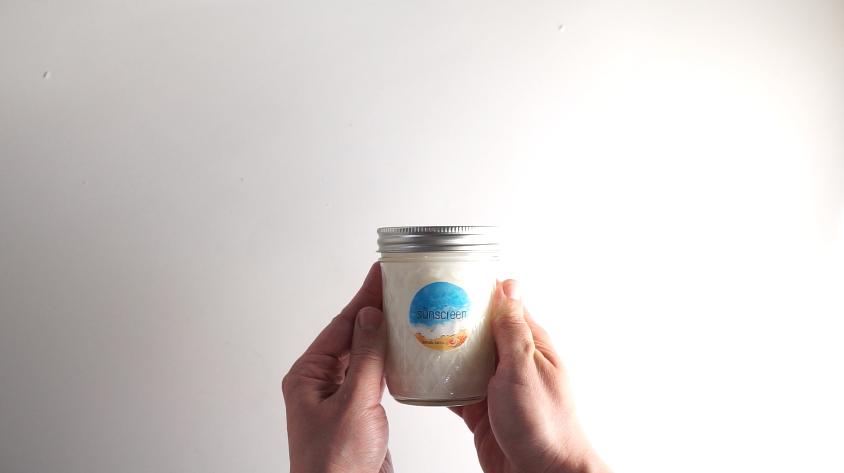 I love that this recipe uses natural ingredients that are safe for then environment.
What's in the Natural Sunscreen Recipe?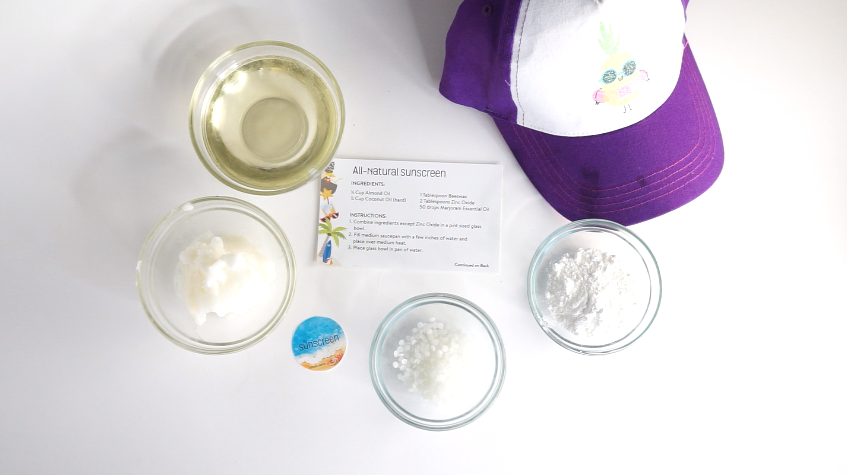 Almond Oil or Olive Oil
Almond Oil or Olive Oil are carrier oils that allow the essential oils to dilute! Both are safe on the skin and have skincare benefits within them!
Coconut Oil
Coconut Oil as a solid substance is beneficial in this recipe to allow it to form into its solid stance!
Beeswax
Beeswax allows the sunscreen to be water-resistant! It also gives a more solid substance to the recipe.
Non-Nano Zinc Oxide
Non-nano Zinc Oxide is commonly found in sunscreens! It blocks the UV rays to keep your skin protected. Please read more about this ingredient in the "Should You Make Your Own Sunscreen?" section below.
Marjoram Essential Oil
Marjoram Essential Oil has a fresh-medicinal, herbal, and sweet aroma! It has calming and warming properties and also encourages relaxation. Adding this to your sunscreen will allow you to enjoy your day out in the sun!
Should You Make Your Own Sunscreen?
Please note that this recipe has not been tested in a laboratory. Hence, we cannot know the level of SPF it contains or how long will it be deemed effective upon application. We cannot guarantee its effectiveness in providing protection against sun damage and skin cancer.
The ingredient we used, Zinc Oxide, though safe to use (it being non-nano), is a reactive particle and tends to form clumps that are usually invisible by the naked eye. This means the sunscreen will not offer total coverage of your skin.
This sunscreen offers minor protection and is soothing when applied to the skin. However, it does not replace a sunscreen that has been tested for efficacy in a lab setting.
Things to Remember When Using This Recipe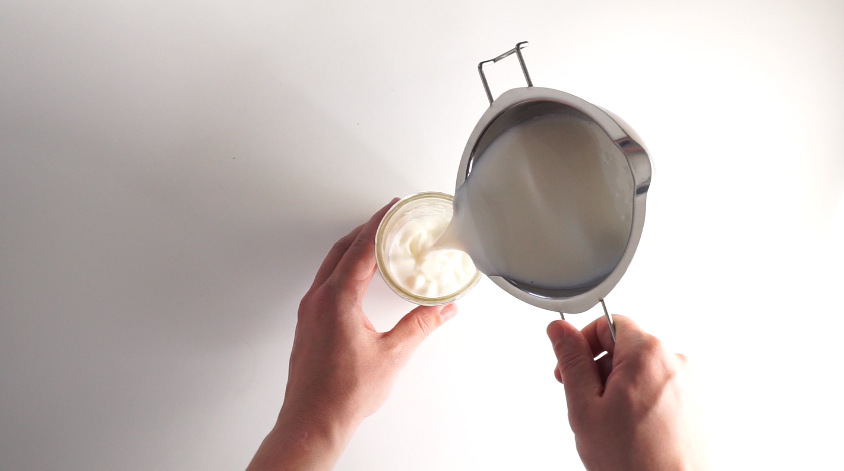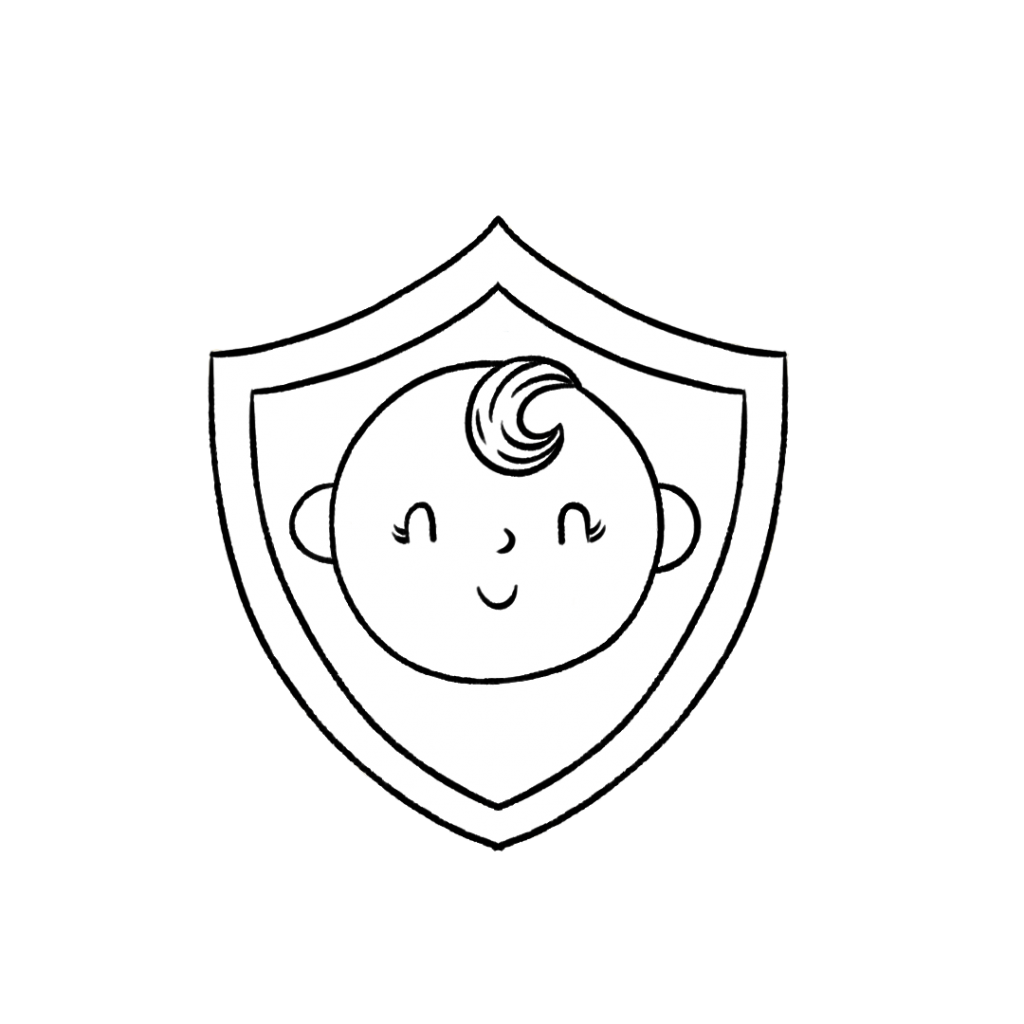 This recipe is safe to use with children 2+.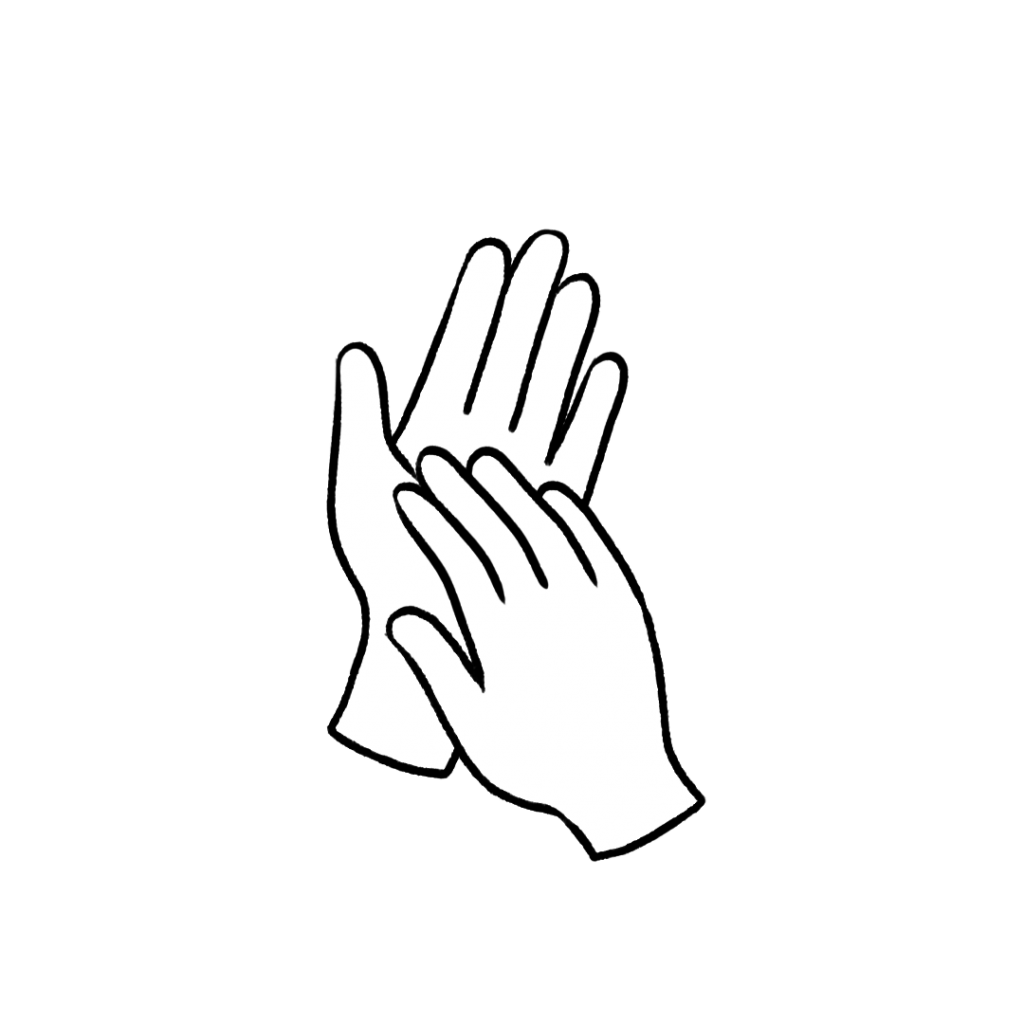 This recipe is safe to use with sensitive skin.
Never ingest any essential oil, even if it's generally regarded as safe. For more information on why we don't ingest essential oils, check out this blog post.
These statements have not been evaluated by the Food and Drug Administration. This product is not intended to diagnose, treat, cure, or prevent any disease.
Natural Sunscreen Recipe
How to Make Your Own Natural Sunscreen
Ingredients
½ cup Almond Oil or Olive Oil

¼ cup Coconut Oil

1 tablespoon Beeswax

2 tablespoons Non-nano Zinc Oxide

50 drops Marjoram Essential Oil 
Directions
In a double boiler, put the beeswax in the pan.
Followed by the almond or olive oil, whichever you prefer.
Then add the coconut oil.
Let them melt and mix together but don't let the mixture boil.
Once they're all melted together, let it cool. Once it's cool, add the zinc oxide.
Give it a good mix then add the Marjoram Essential Oil.
Store in an airtight container. To use, put it on exposed skin at least 30 minutes before going in the sun.
Notes
We want to start off with a disclaimer letting you know that this is not an FDA approved natural sunscreen. Sun damage is a serious thing.
Natural and Safe Sunscreen!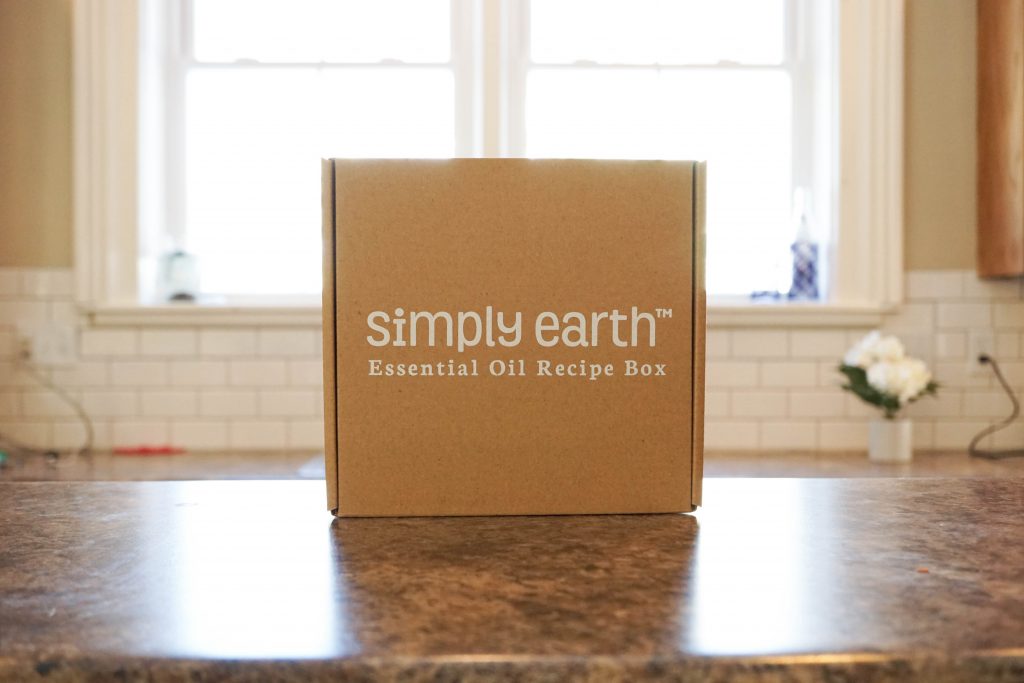 Being under the summer sun has never been easier, and I can safely let my mind at ease. Let us know what you think about this recipe by commenting below or connecting with us on social media @fromsimplyearth!
Subscribe today to our Essential Oil Recipe Box. Each month, you can receive four full-size 100% pure essential oils, six natural recipes, plus the ingredients you need to make them in our Recipe Box.
With the box, you'll learn new ways to use essential oils, make more essential oil roll-on recipes, and have the peace of mind that you are making your home toxin-free. This month of April, we focus on Home Detox. This box is worth over $150 if priced from the Big Essential Oil Companies. You get all those goodies from Simply Earth for only $39. Go get it!