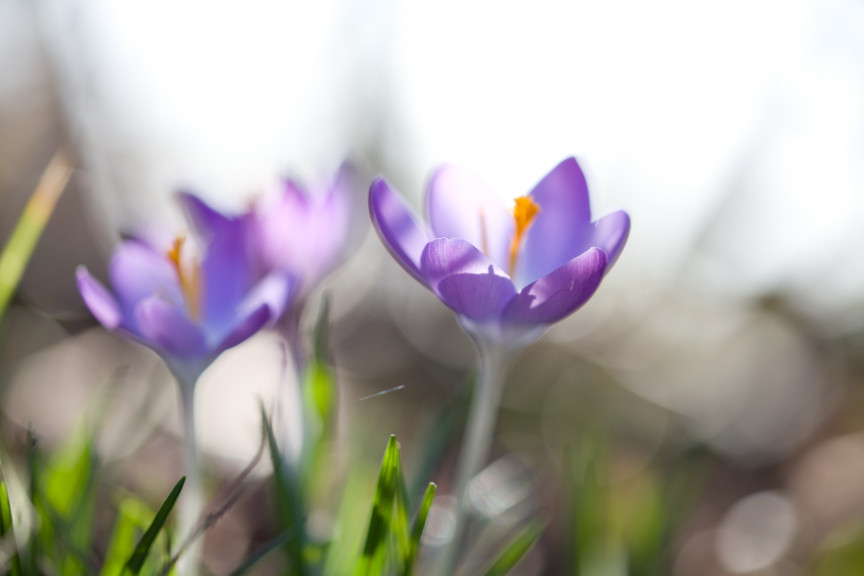 Love the smell of fresh cut grass or a spring rain?
Just like those scents evoke specific emotions, diffusing essential oils can trigger different parts of the brain to make you feel a certain way. Simply Earth's Peace and Quiet Blend is formulated to create a sense of calm. It's aroma is both uplifting and relaxing to help you unwind after a stressful day or create a calming atmosphere for any occasion.
Here's how it works:
Our Peace and Quiet Blend is made up of Sweet Orange, Frankincense, Cedarwood, and Lime Essential Oils. Created by the plant to do specific things, these 100% pure oils can be broken down into their chemical parts. These chemicals are known to do certain things.
Let's take a look at Sweet Orange Essential Oil.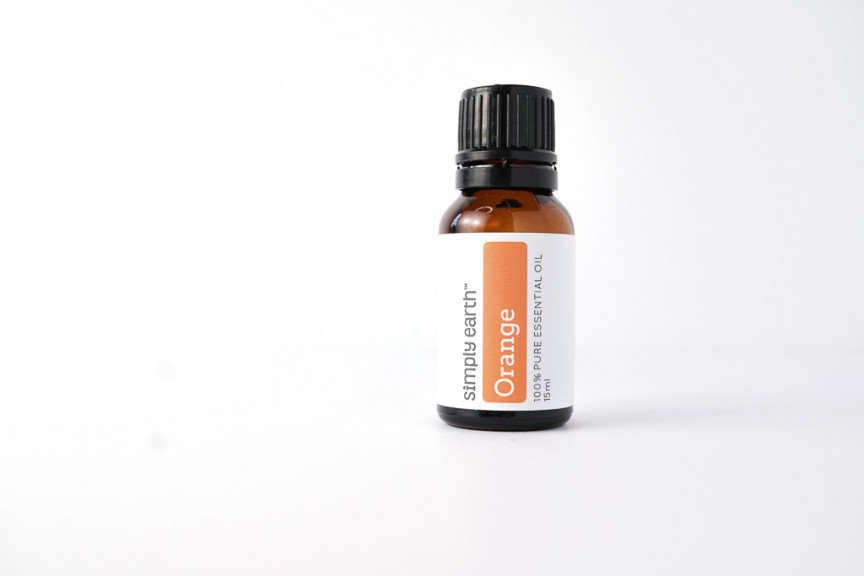 Sweet Orange is largely made up of chemicals found in the monopertene family. Emotionally, these oils are known for uplifting and relieving stagnation (a sense of feeling stuck). Think of your own experiences with smelling or eating an orange. Did it make you feel energized or happy, like summer is finally here? You can expect the same sensations from diffusing Sweet Orange Essential Oil.
What about Frankincense?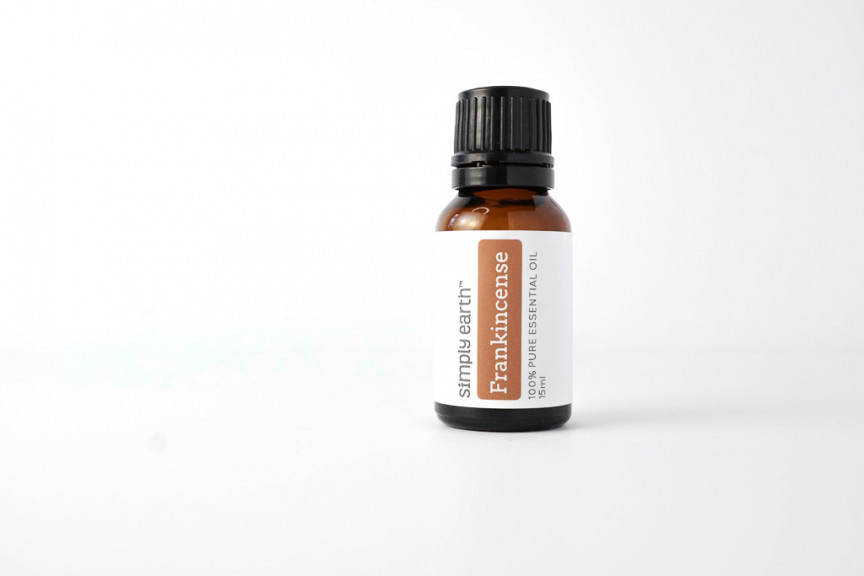 Frankincense has a resinous like Sweet Orange. Again, this oil is rich in monoterpenes making it calming and relaxing. It's deeper, richer scent helps the blend hold onto the aroma of Sweet Orange and Lime while adding depth. Frankincense Essential Oil is known to help deepen meditation and promote relaxation making it an important part of our Peace and Quiet Blend.
Lime is another uplifter.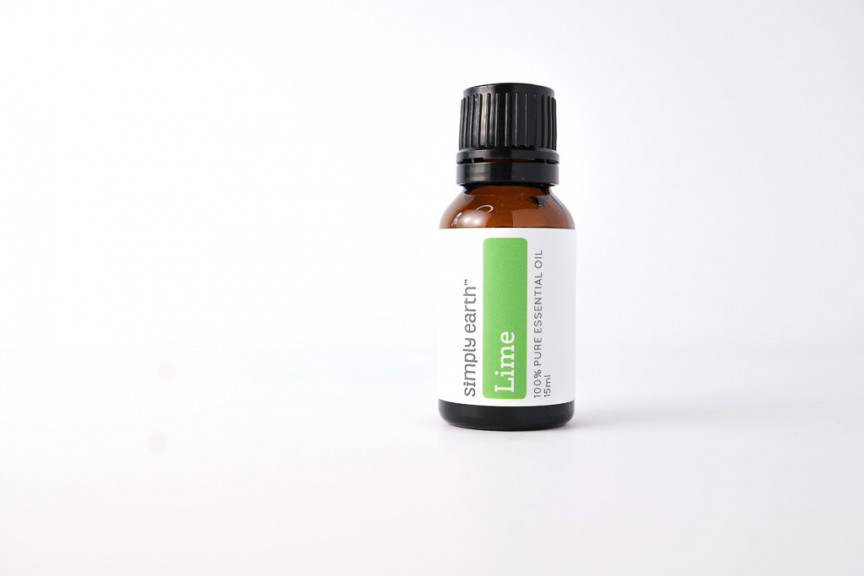 Another Monoterpene, this oil is calming and uplifting. It's fresh and uplifting scent blends well with the other oils while adding a sweet aroma. Also a natural depressant, Lime Essential Oil helps you cope with stress so you can enjoy a peaceful atmosphere.
Cedarwood helps hold it all together.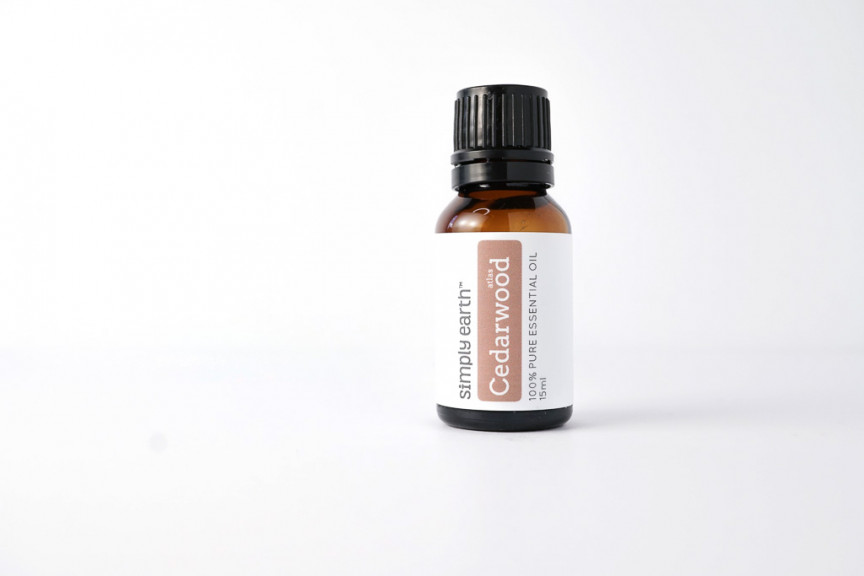 Cedarwood Essential Oil helps establish our Peace and Quiet Blend with its grounding qualities and the way it supports confidence. It's chemical makeup is mostly comprised of Sesquiterpenes and Sesquiterpenols. This oils helps hold the aromas of the other essential oils together as well as creating calming and centering emotions.
Peace and Quiet in a blend.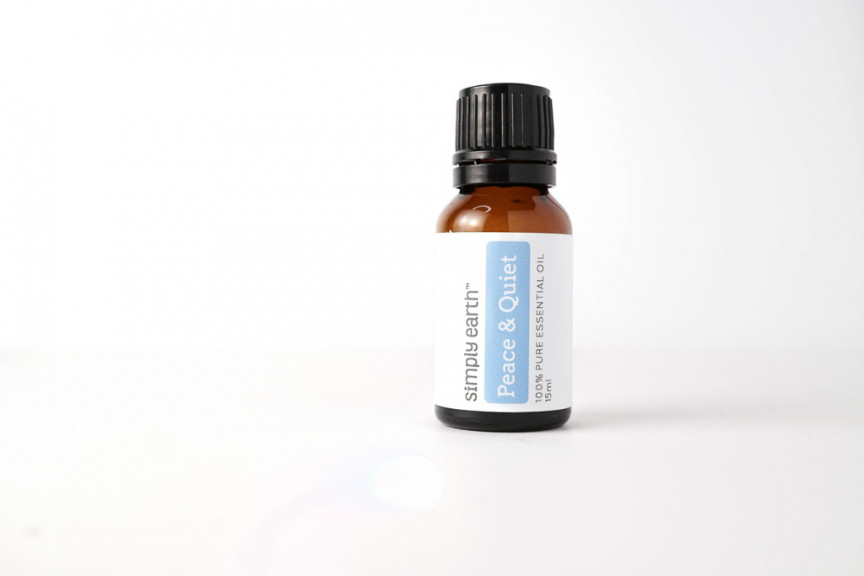 Sweet Orange, Frankincense, Lime, and Cedarwood all blend well together to create a relaxing and uplifting atmosphere. Bring this blend along on your next vacation or diffuse it in your home's sanctuary or office at help create an atmosphere of peace and quiet.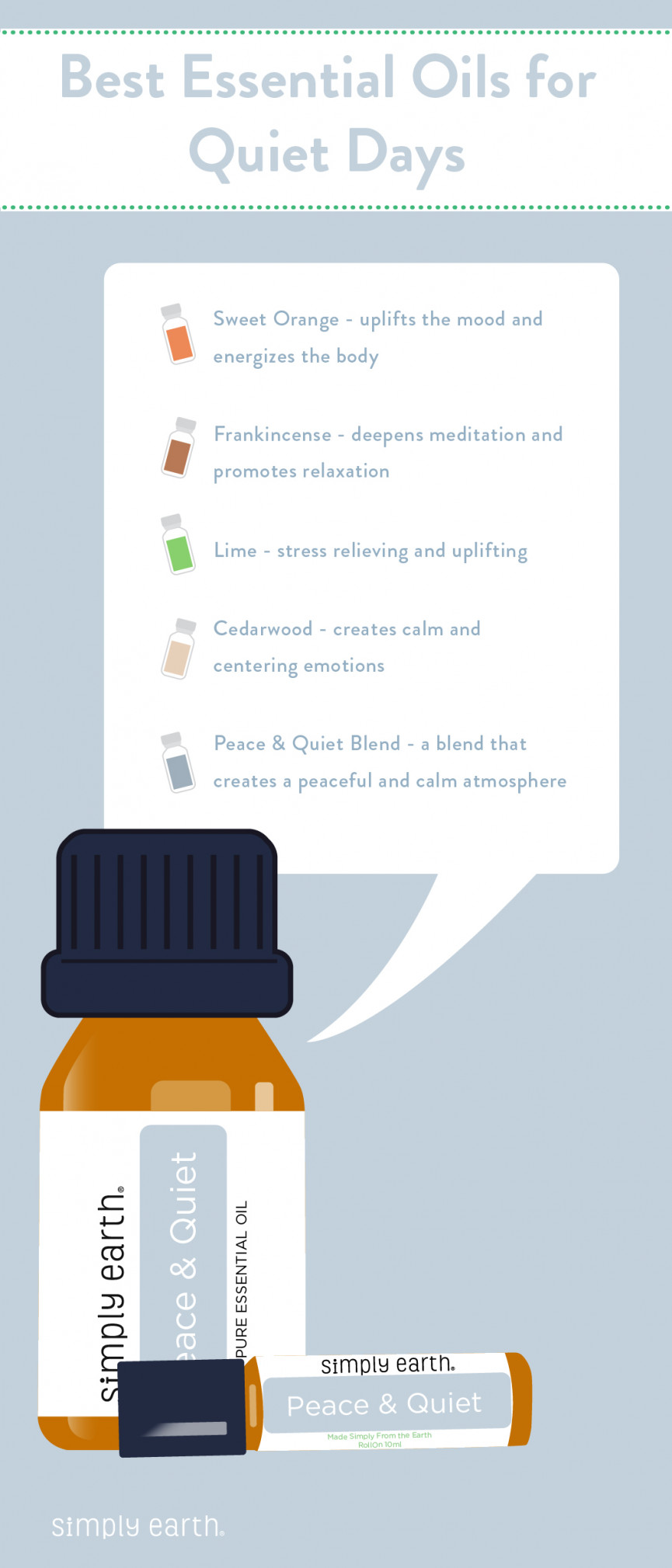 Where do you go to find peace and quiet? Comment below!