Essential oils are loved by so many!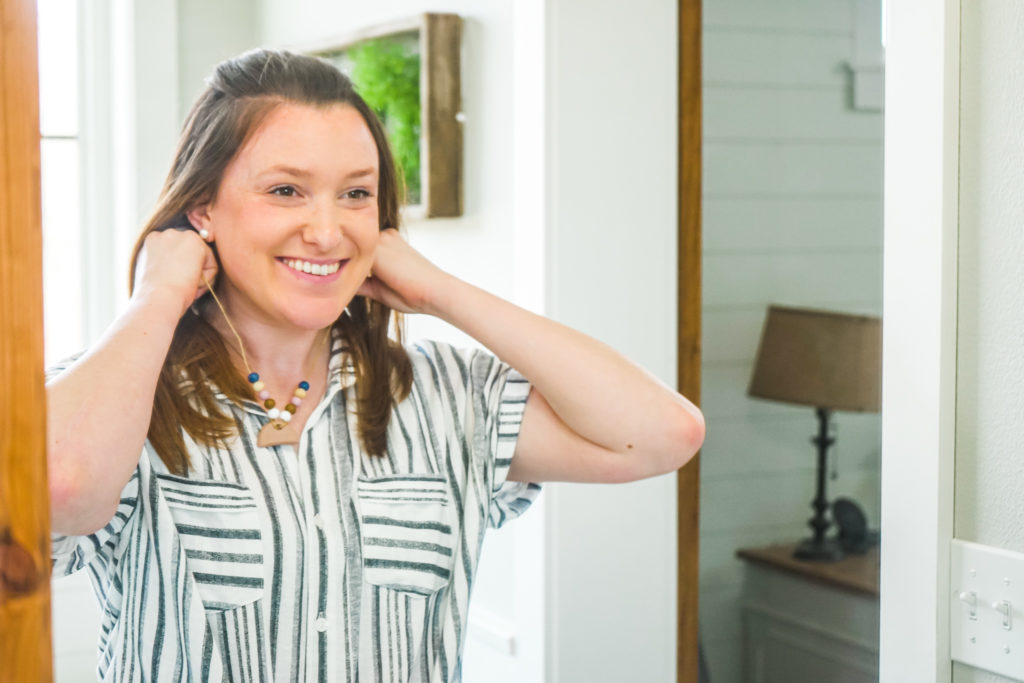 This popularity and demand for essential oils and the all-natural lifestyle paradigm is not just a trend anymore. Shifting into a cleaner lifestyle through essential oils is favored for a reason. They are beneficial to our minds, bodies, and souls.
Essential oils can be incorporated into many different recipes at home, like in candles, soaps, cleaning agents, personal care products, and more. If only we can wear these essential oils and reap their amazing aromatic and therapeutic benefits on the go, right? Now you can! One of the best ways to use aromatherapy on-the-go is with diffuser jewelry.
Today, we'll learn about essential oil jewelry, its benefits, and some easy diffuser jewelry recipes you can follow.
Benefits of Essential Oil Jewelry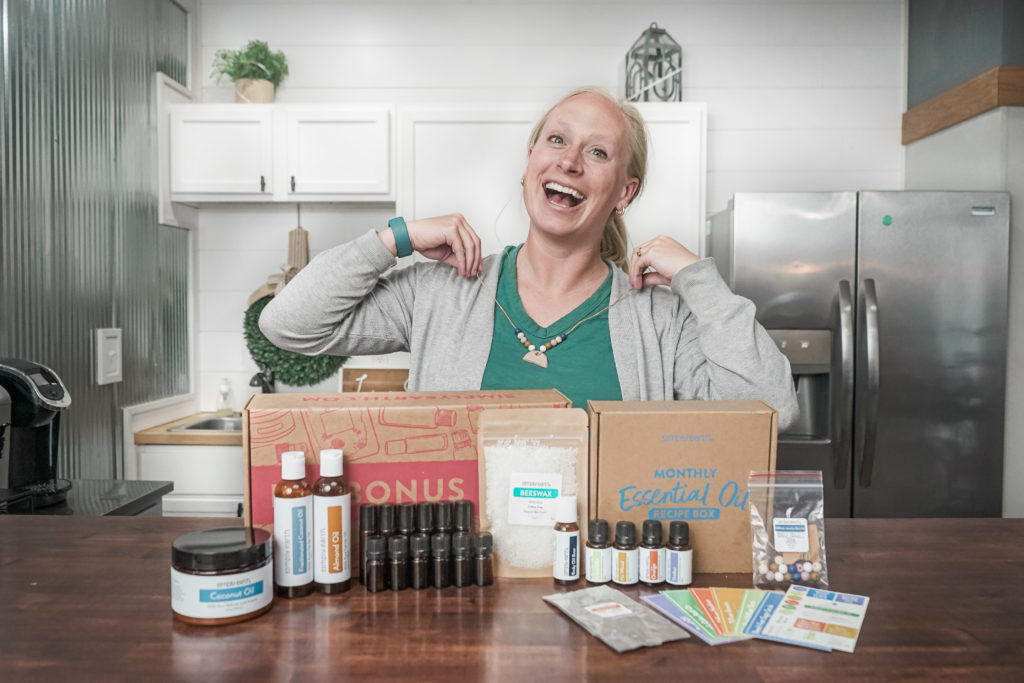 Mood Improvement
One well-known benefit of using essential oils is their ability to influence mood. Citrus oils, for example, are great for cheerfulness and are naturally energizing. Some oils like lavender or ylang-ylang, on the other hand, are calming and relaxing.
On-The-Go Aromatherapy
Aromatherapy should not be limited to your plug-in diffuser at home! Wherever you are or whenever you please, you can carry your favorite essential oils with you to provide the benefits you are seeking.
Instant Perfume
Essential oils can double as a perfume, which is why we also love using them in all-natural body spray and perfume recipes. You can choose your favorite smelling essential oils to add to your jewelry for a subtle fragrance touch minus the chemicals regular perfumes contain.
Aesthetic
Essential oil jewelry like necklaces, bracelets, and earrings are aesthetically pleasing. It's a super cute and customizable way to carry essential oils with you rather than using a roll-on or inhaler.
Perfect for Everyone
Everyone wants to enjoy the aromatic benefits of essential oils! The great thing about aromatherapy jewelry is that you can customize how it looks AND smells.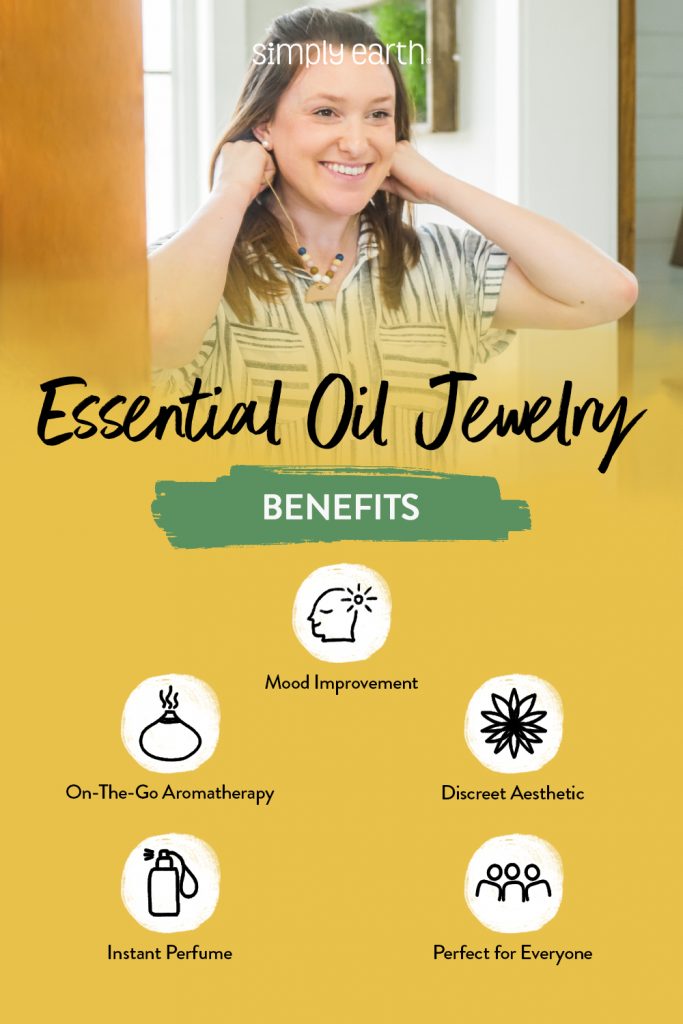 How Does Essential Oil Jewelry Work?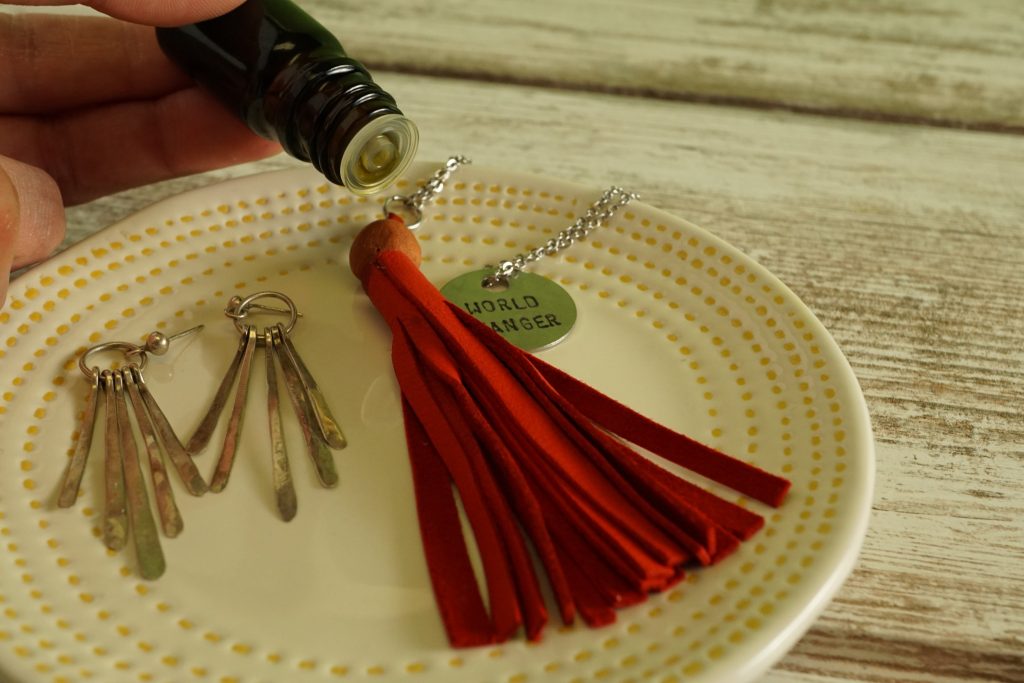 Essential oil jewelry is portable, passive diffusers. This allows us to carry essential oils wherever we go. Like any passive diffuser, it works by adding drops of pure essential oils to the wood, bead, clay, or stone element of your jewelry. These are all natural diffusers that can absorb the oil and slowly diffuse its aroma in order to achieve the benefits (and smell) you desire.
Just make sure that your jewelry completely absorbs the oil so it won't irritate your skin or stain your clothes.
Natural Diffuser Materials & Recipes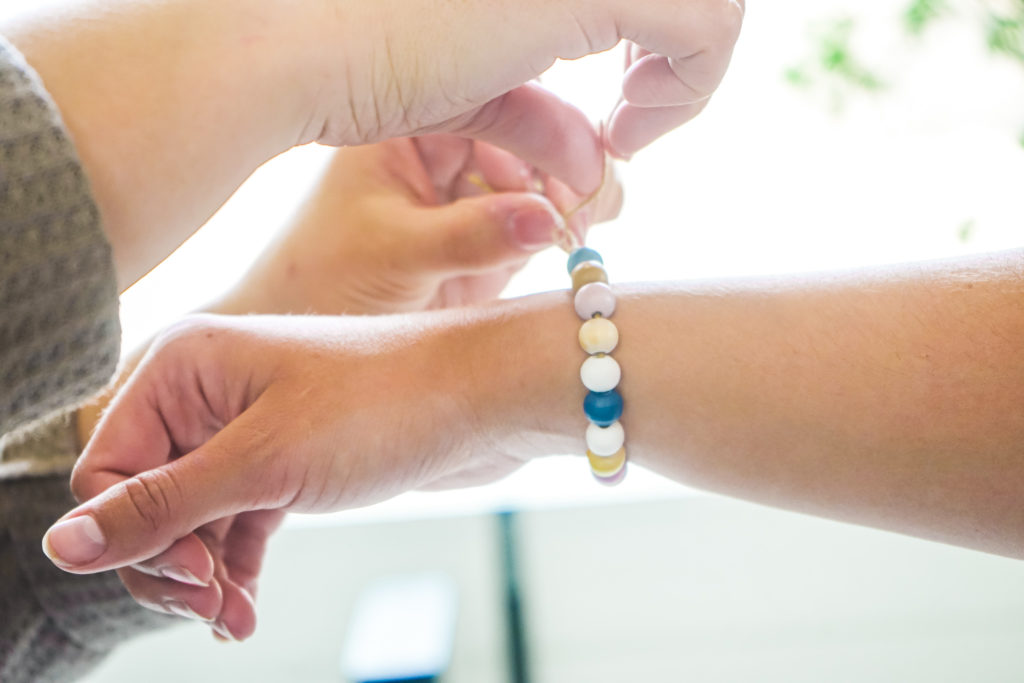 Wooden Beads
Wood is known to be an effective natural diffuser, which is why we used them in this decorative Wooden Bead Garland. You can use wooden beads of various shapes to style to create your very own diffuser jewelry. Keep in mind that if the wood is coated or painted it will not absorb and diffuse the oil.
Lava Rocks
Lave rocks or stones are naturally porous materials that can diffuse the aroma of essential oils. These cooled molten rocks are also known to be very grounding. You can make necklaces, bracelets, and even earrings out of lava rocks!
Clay
We've used air-dry clay as decorative diffusers before, but natural clays like terracotta can be handcrafted into beautiful jewelry pieces as well! There are also ready-made clay beads you can purchase for easy jewelry DIYs.
Leather or Felt
Leather wrap and braided leathers are also popular options for essential oil jewelry. They come in a variety of styles and colors for fashionable aromatherapy on the go. Another material that can hold essential oil aroma is felt. Felt pads are great to use especially in jewelry lockets!
What's Your Essential Oil Jewelry of Choice?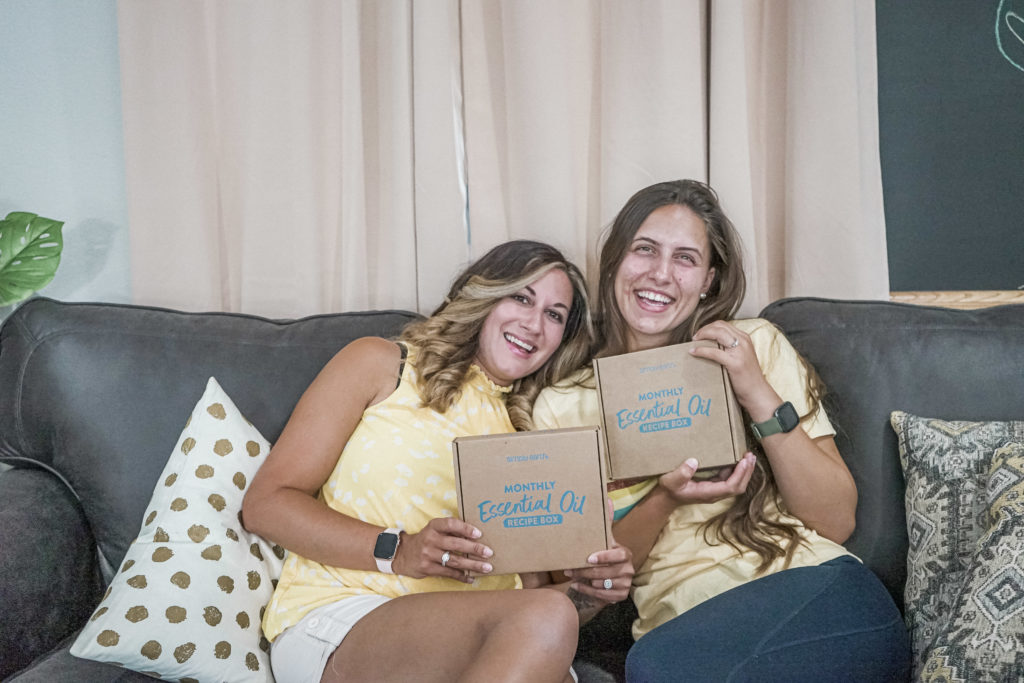 My favorite kind of essential oil jewelry is earring diffusers. They are close to my nose so I enjoy my essential oils easily in a super cute and practical way. I am so excited for Simply Earth aromatherapists to make earring diffusers soon! How about you? What is your essential oil jewelry of choice? We'd love to hear about it on social media with @fromsimplyearth and in the comments below!
Are you ready to master essential oils? You get FREE access to our Hero Course if you subscribe to our Monthly Essential Oil Recipe Box. With it, you'll receive 4 pure essential oils, 6 aromatherapist-created recipes, and more—all delivered directly to your door each month for just $44.99/month. Plus, we'll give you a FREE Big Bonus Box!
Don't miss out on the all-natural fun that comes with the Recipe Box; get yours today: Subscribe now to learn how to use essential oils!