It's graduation season y'all!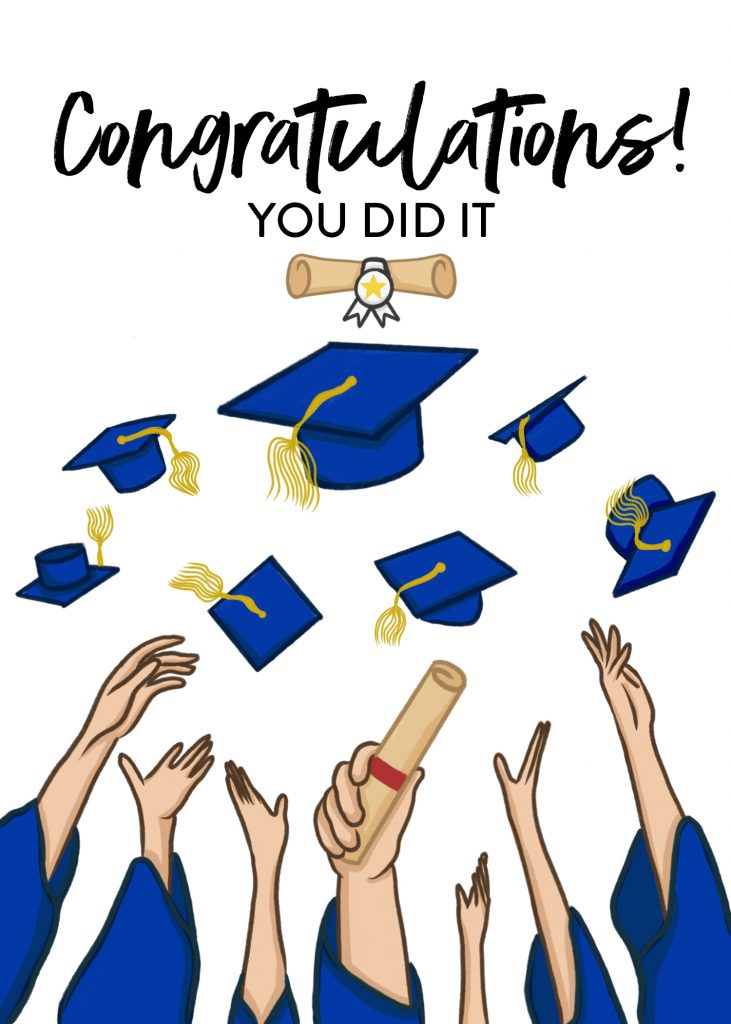 Students have been faced with immense challenges brought by the COVID-19 pandemic. And, with everything going on in the world right now, the current generation seems to be continually bombarded with issues left and right. Interestingly, this same generation, according to a recent report, is more socially aware than ever before and is keen to make a difference in their community.

So, we want to give you the perfect list of graduation gift ideas for the ever-conscious batch of 2022. These gifts will let them relax and unwind after a few challenging years, and maybe encourage them to start a new hobby. Of course, these gifts also promote the toxin-free lifestyle their generation wants to pursue.
Toxin-free Graduation Gift Ideas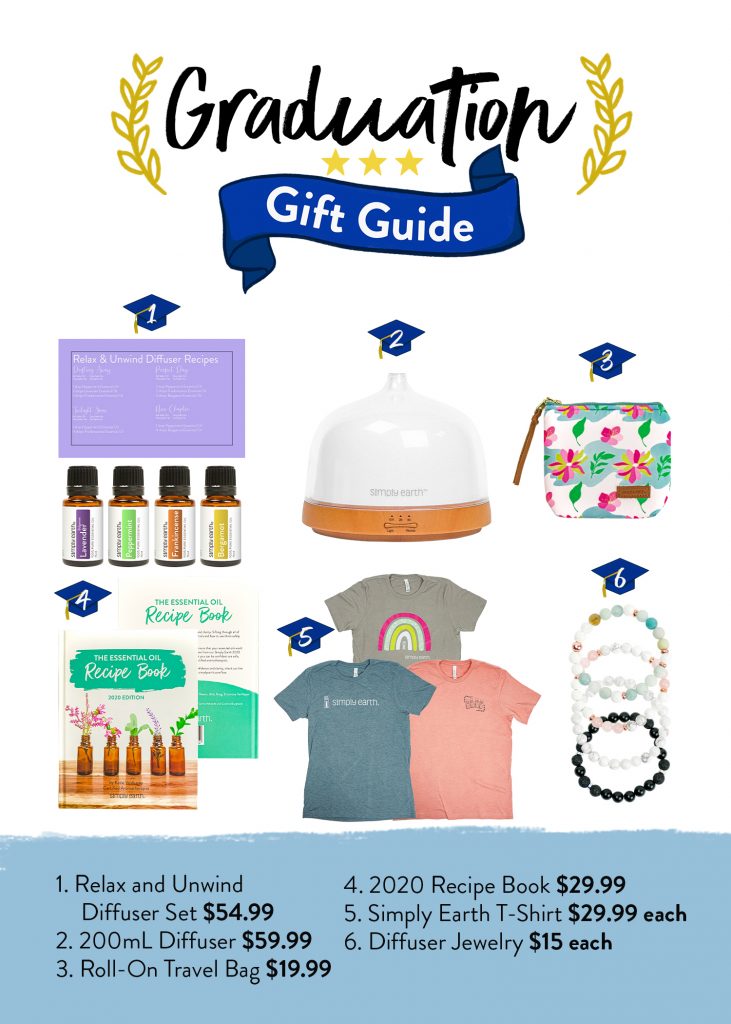 Relax and Unwind Diffuser Set
Price: $54.99
We always associate spas with relaxation. So, why not bring the aroma of the spa home? With this Relax and Unwind Diffuser Set, you will be able to make eight diffuser blend recipes that will make your home smell like a spa oasis so you can relax and unwind.
200mL Diffuser
Price: $59.99
The best way to get the aromatic benefits of essential oils is by using an ultrasonic diffuser like Simply Earth's 200mL Diffuser. It diffuses the oils' aroma all around, up to 300 sq. ft. Plus, its sleek and modern design will definitely be loved by our dear graduates.
Roll-on Travel Bag
Price: $19.99
Is your graduate already into essential oils? Does she already have tons of roll-on blends floating around? Then, this is a great gift for her. This small neoprene Roll-On Travel Bag will easily let her carry at least six essential oil roll-ons anywhere she goes.
2020 Essential Oil Recipe Book
Price: $29.99
Want to introduce essential oils to your new graduate? Essential oils make a great hobby for students and post-grads. As your grad prepares for the next big step, they can spend their days making all-natural essential oil recipes–this 2020 Essential Oil Recipe Book will be their new best friend!
Simply Earth T-Shirt
Price: $29.99
If your lovely graduate is already an Earthy, this Simply Earth T-Shirt will surely make a great gift for them so they can show off their love for essential oils!
Diffuser Jewelry
Price: $15.00 – $39.00
Of course, our essential oil Diffuser Jewelry could not miss our list. These pieces are a chic and low-key way to wear, and get the aromatic benefits of, essential oils. Simply Earth jewelry diffusers are beautifully handcrafted and come in various colors and designs for you to choose from.
Check out this blog to learn more about Essential Oil Jewelry Benefits and Recipes.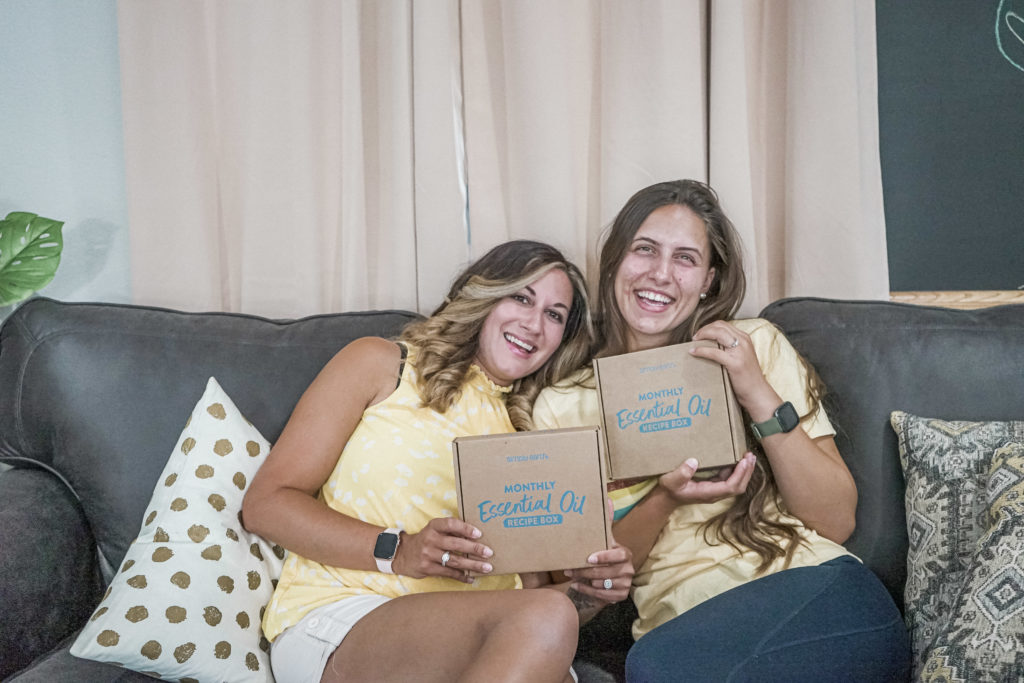 Celebrate Graduation Toxin-free!
Tired of the common gift suggestions? Simply Earth's graduation gift guide offers unique gifts that will let your graduates relax, refresh, and enjoy. What item will you check out first? We'd love to hear about it on social media with @fromsimplyearth and in the comments below!
Are you ready to master essential oils? You get FREE access to our Hero Course if you subscribe to our Monthly Essential Oil Recipe Box. With it, you'll receive 4 pure essential oils, 6 aromatherapist-created recipes, and more—all delivered directly to your door each month for just $39.99/month. Plus, we'll give you a FREE Big Bonus Box!
Don't miss out on the all-natural fun that comes with the Recipe Box; get yours today: Subscribe now to learn how to use essential oils!