You've probably heard the phrase "when life gives you lemons, make lemonade." It's always good to look on the bright side of life, but with Lemon Essential Oil, life gets even brighter!
Lemon Essential Oil is uplifting, energizing, an amazing cleaner, and more! Take a look at this oil's uses and benefits below. Soon you'll be saying "when life gives you lemons, make Lemon Essential Oil!"
Lemon Essential Oil Benefits & Uses + Recipes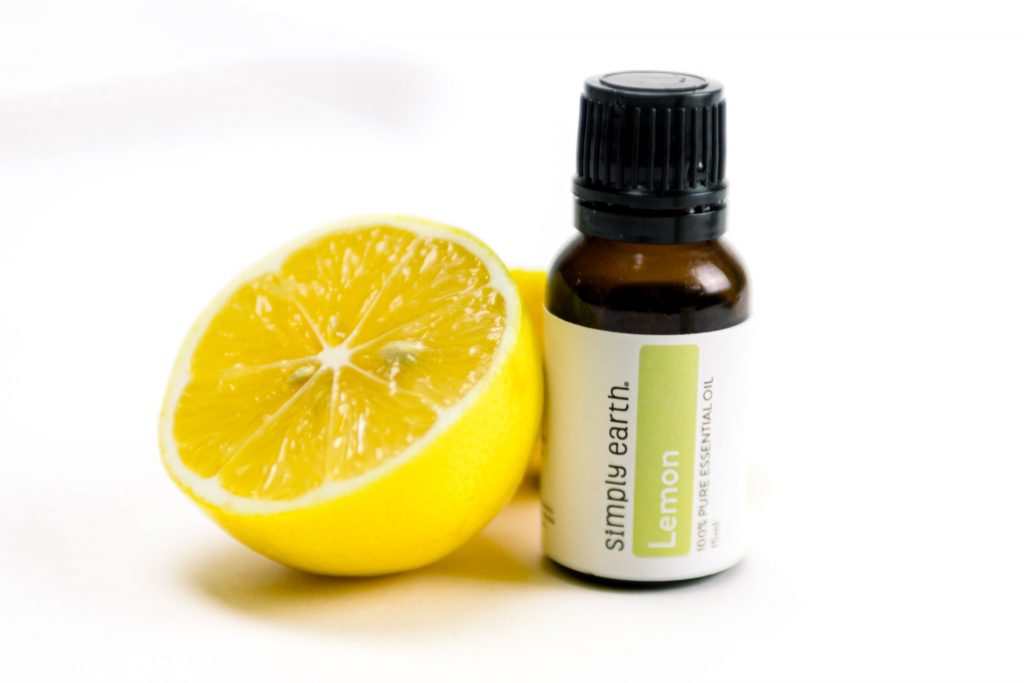 Uplifting & Energizing
Lemon Essential Oil diffuser benefits include uplifting your mood. Its calming and refreshing aroma helps create a positive environment to combat stress and promote mental clarity. Try its uplifting qualities and bright lemony scent in one of these recipes.
Clean with Lemon Essential Oil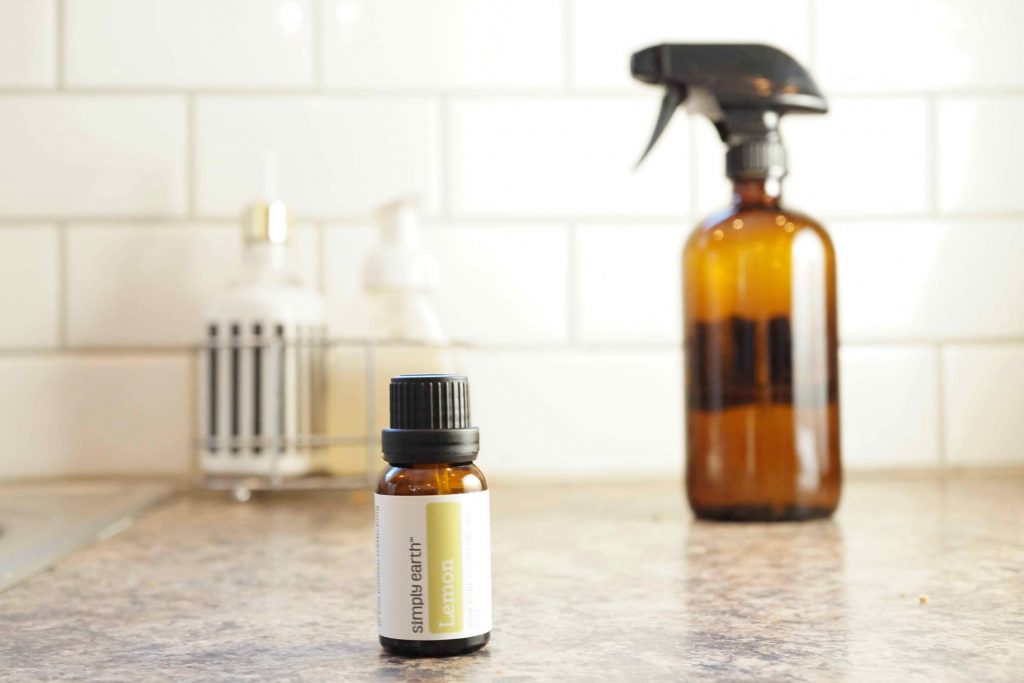 If you're looking to switch out toxic cleaning supplies, Lemon Essential Oil is one of the best replacements. Its antibacterial and antiviral qualities can be used as a multipurpose surface cleaner.
It can be used to clean all kinds of surfaces like wood, metal, plastic, and ceramic surfaces. It's a great laundry booster and can even be used as a wood and silver polish.
You can also use it to remove gunk from labels and crayon drawings on the wall.
Here are some cleaning recipes to get you started making your home toxin-free.
Crispy Clean Christmas Linen Spray
Lightening Properties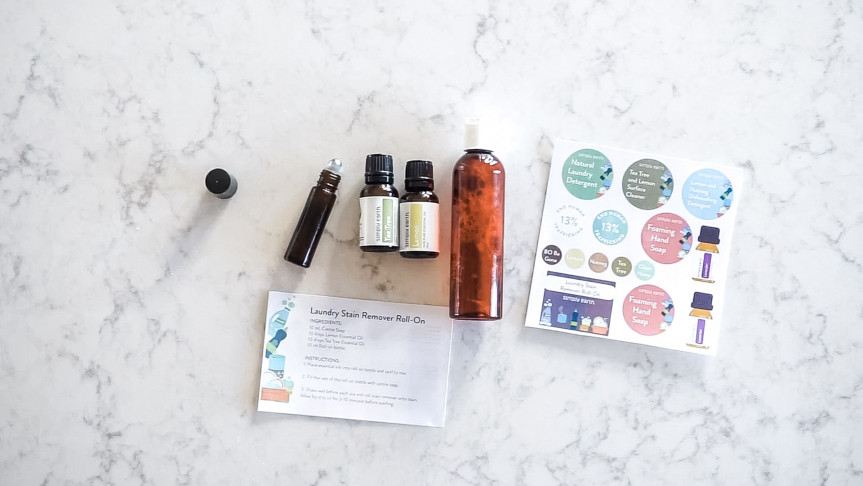 Lemon Essential Oil has "bleaching" properties. This property helps lift stains out of clothes without damaging the coloring of the clothes. Lemon Essential Oil can also be used for skin lightening, such as under-eye circles.
Lemon Essential Oil for Acne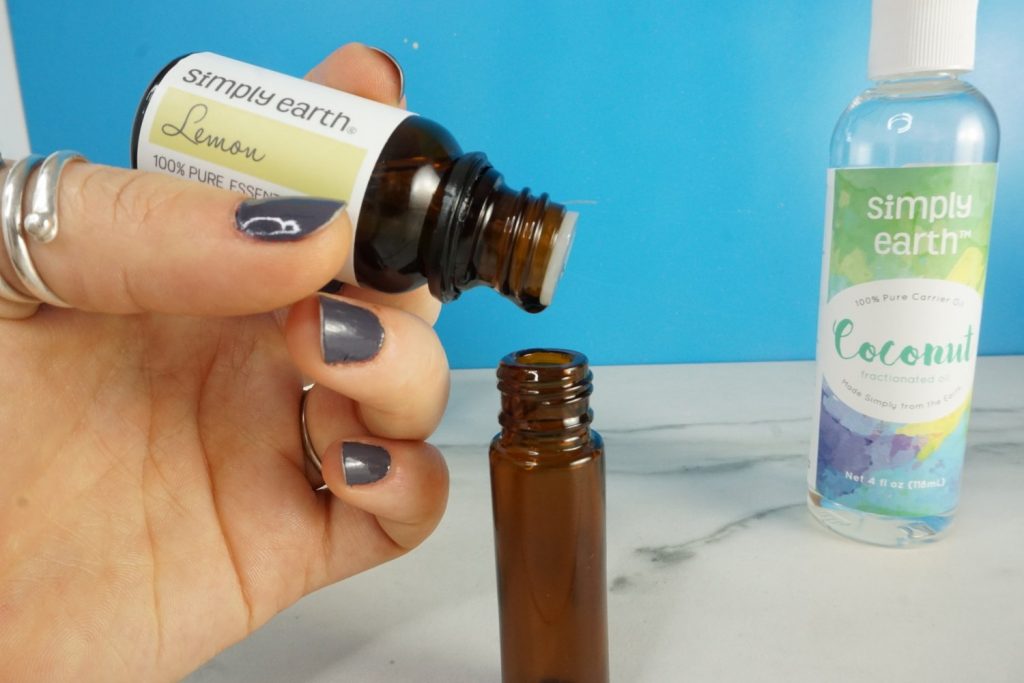 Lemon Essential Oil has astringent properties. That means it shrinks pores to help balance oil production. This same property also helps tone your skin. Its skin-penetrating and antibacterial properties also make it useful for fighting infections and relieving acne.
Pain Relief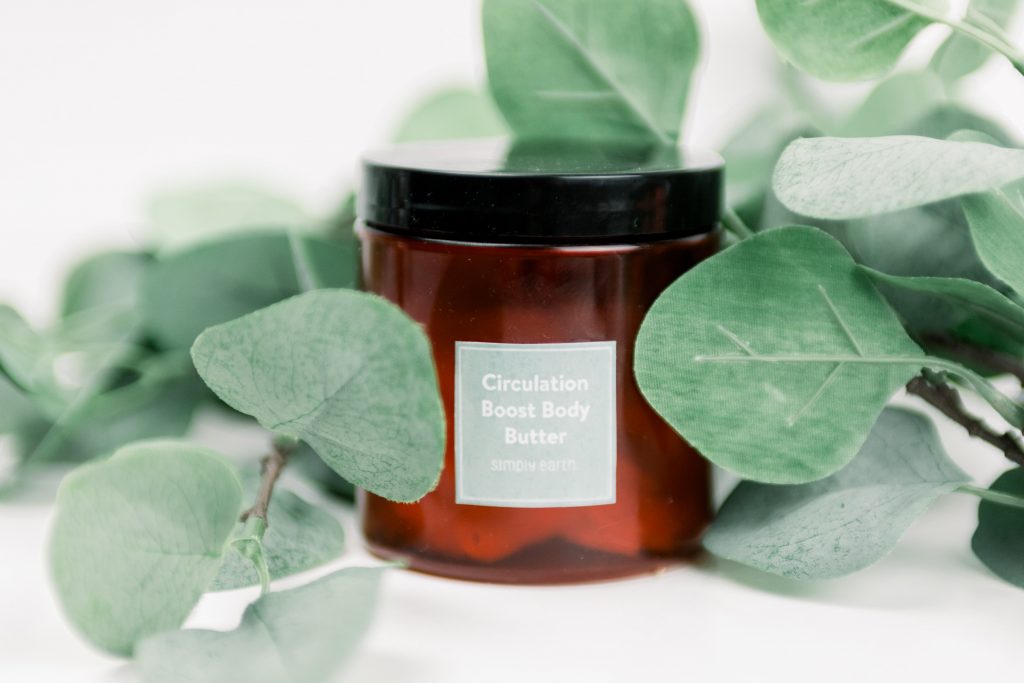 Along with soothing painful emotions, Lemon Essential Oil benefits include helping with physical pain. Not only does it help reduce the sensation of pain, but it also has anti-inflammatory and antispasmodic effects.
Stimulates Your Immune System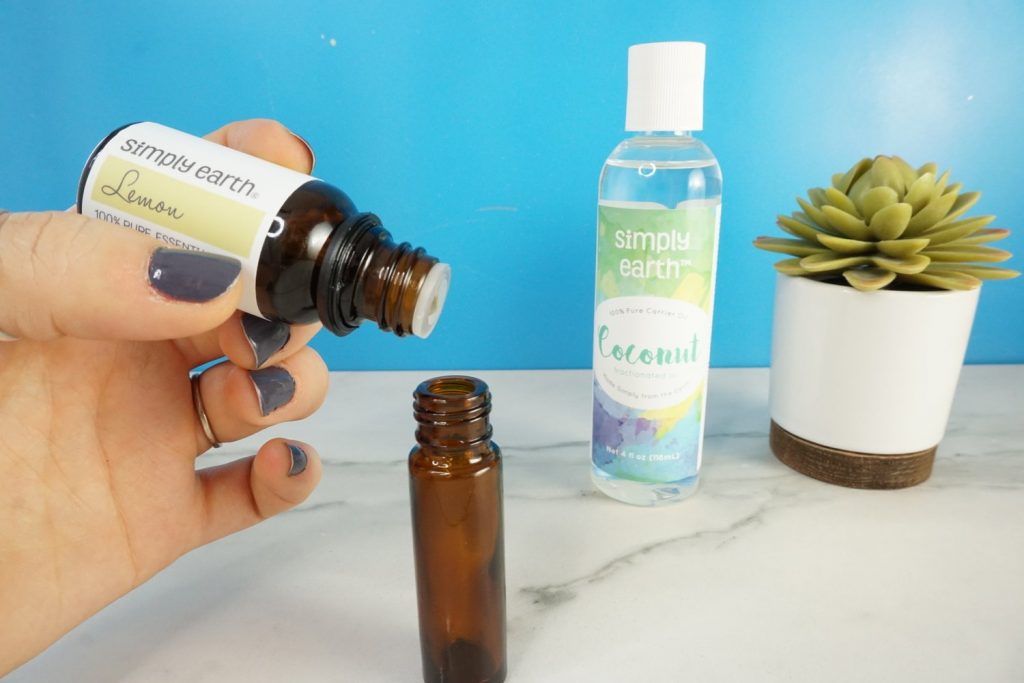 Lemon Essential Oil may also stimulate your immune system. Because of its ability to soothe unhealthy emotions along with being anti-inflammatory and antioxidant, it can help boost your immune system.
Detoxifying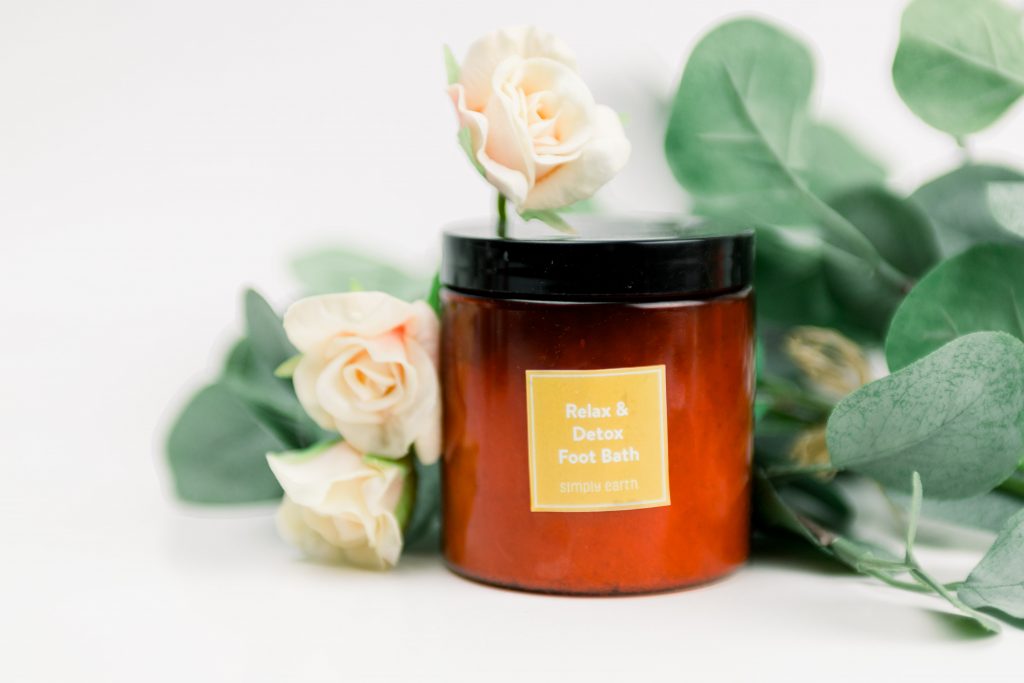 By increasing the rate of synthesis in your liver, Lemon Essential Oil helps your body's natural detox process (this same benefit may cause you to pee more).
Blends Well With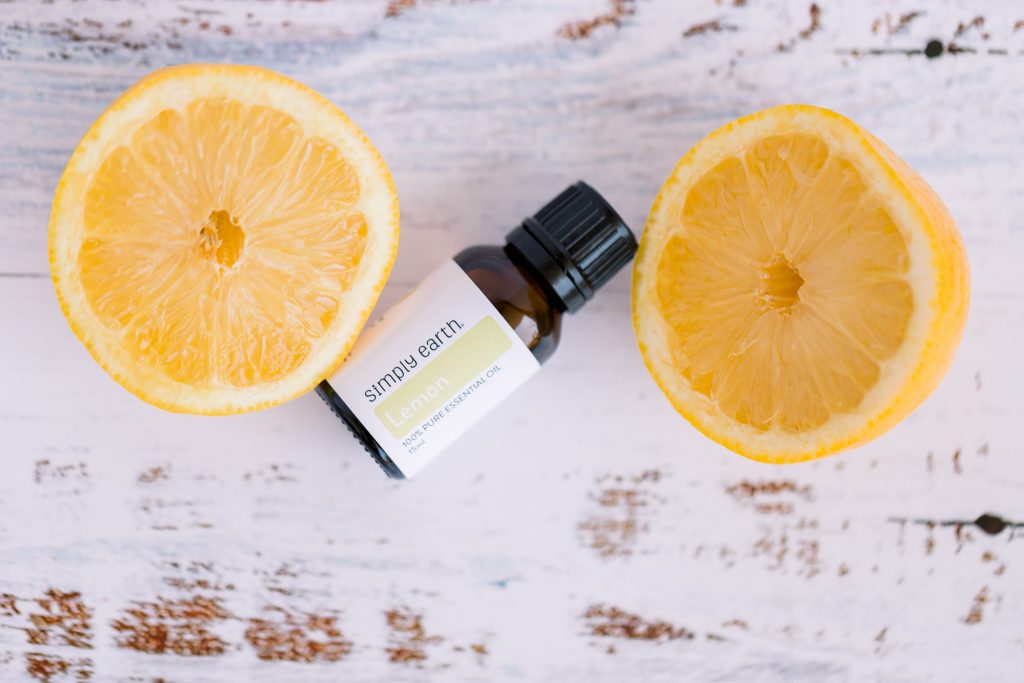 Lemon Essential Oil has a wonderfully bright and fruity aroma. Many people list it as one of their favorite essential oils. Get creative using this oil in blends with Bergamot, Cedarwood, Citronella, Coriander, Geranium, Lavender, Lemongrass, Lime, Neroli, Palmarosa, Rosemary, Sandalwood, and Vetiver Essential Oils.
Simply Earth Blends That Use Lemon Essential Oil
To be honest, Lemon Essential Oil is one of our favorite oils around Simply Earth. That's why you'll find it in several of our Synergy Blends.
Our Synergy Blends are formulated to make using essential oils easy. If you are new to using essential oils, I recommend you start with one of our blends to get the toxin-free benefits you are looking for. You can find Lemon Essential Oil benefits in the following blends.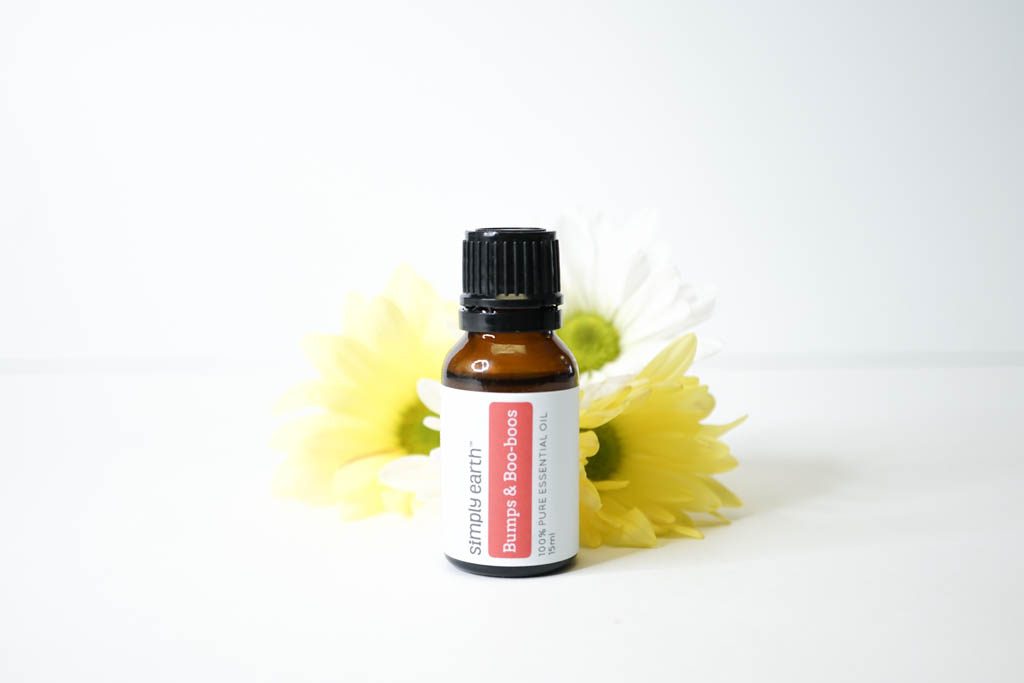 This blend of essential oils is a kid-safe skin-healing blend. It will help reduce swelling and prevent infection.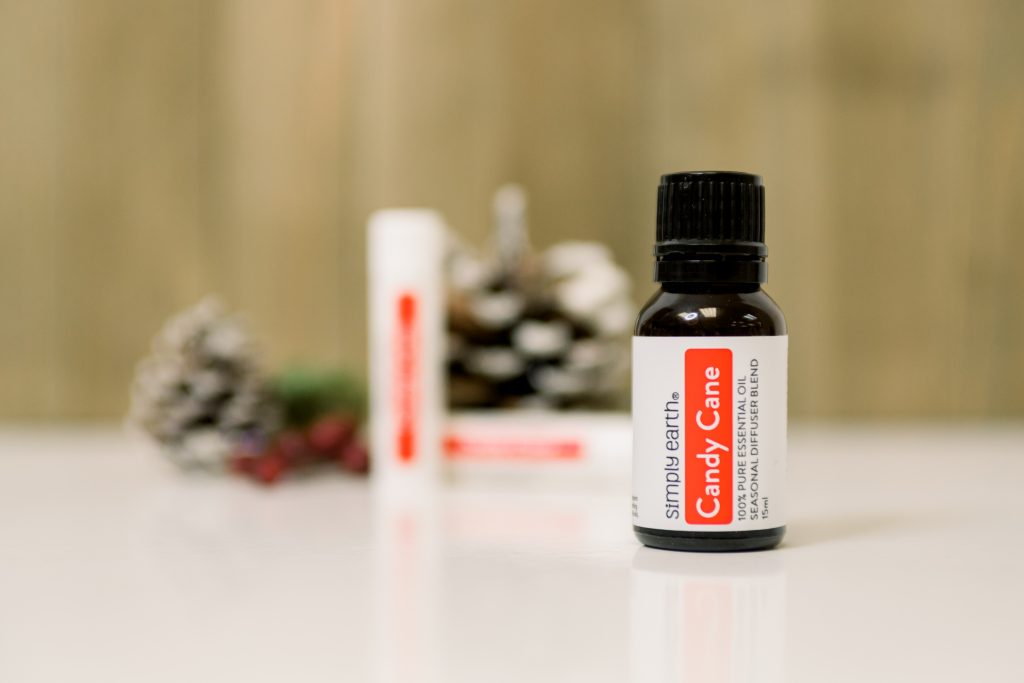 This seasonal blend is kid-safe and smells just like a candy cane!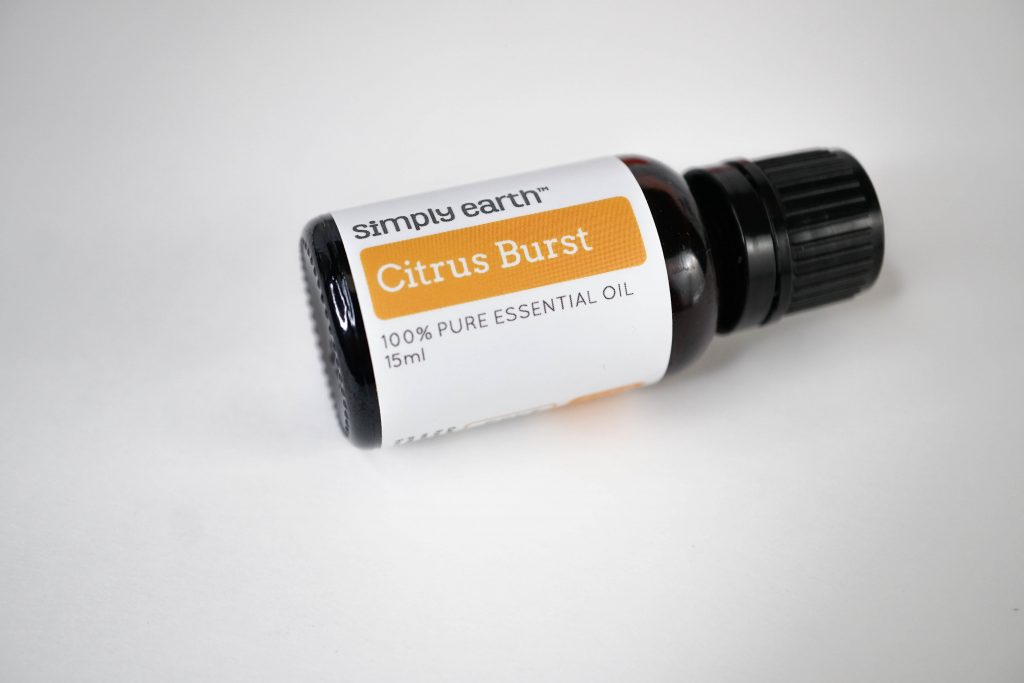 This blend is made up of citrus essential oils. It's energizing and uplifting.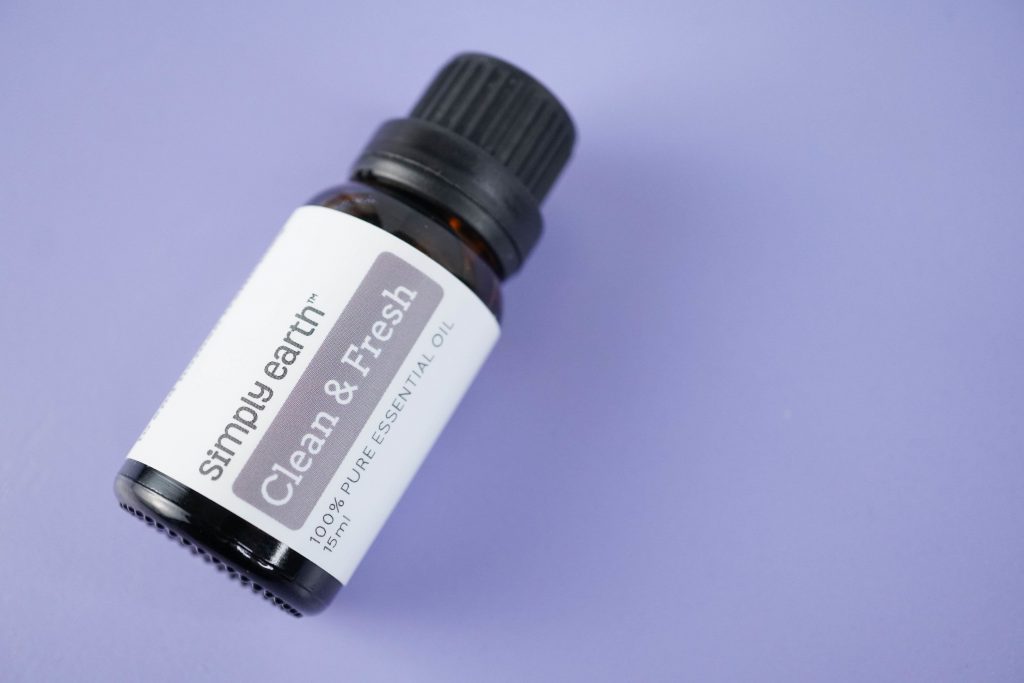 This blend smells just like it sounds! It's formulated to be used in toxin-free cleaning recipes.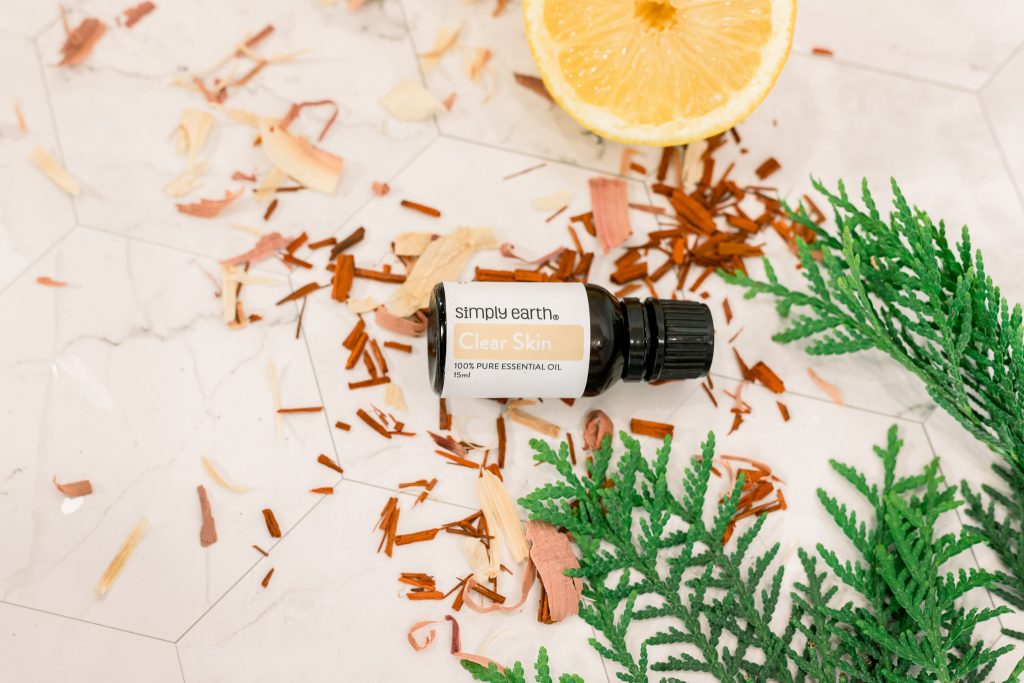 Designed to fight acne and promote clear skin, you can count on Lemon Essential Oil along with a few others to get beautiful skin.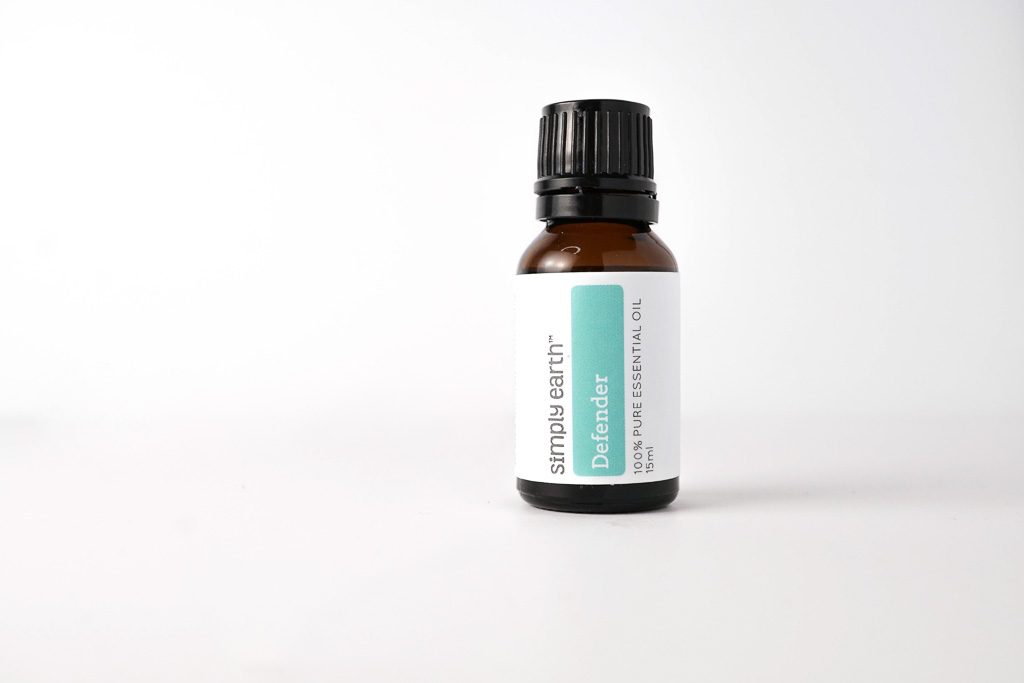 Use this blend to protect your health and clean your home. It stimulates your immune system and cleans your home. P.S. It smells amazing!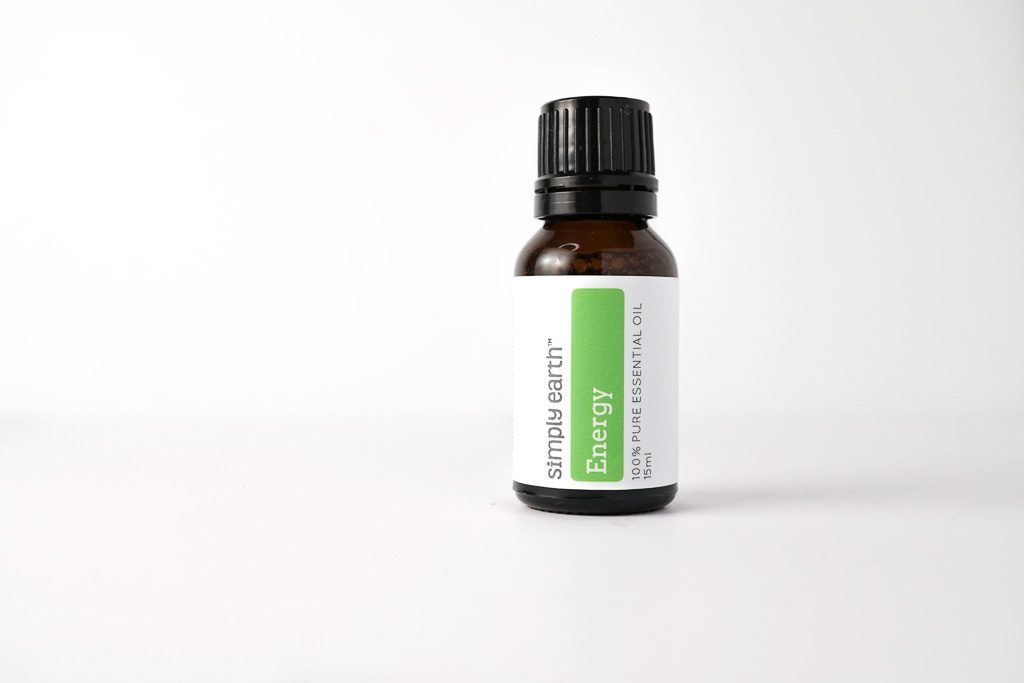 Lemon Essential Oil is an energizing oil. You can find it in this blend along with Eucalyptus and Peppermint Essential Oils.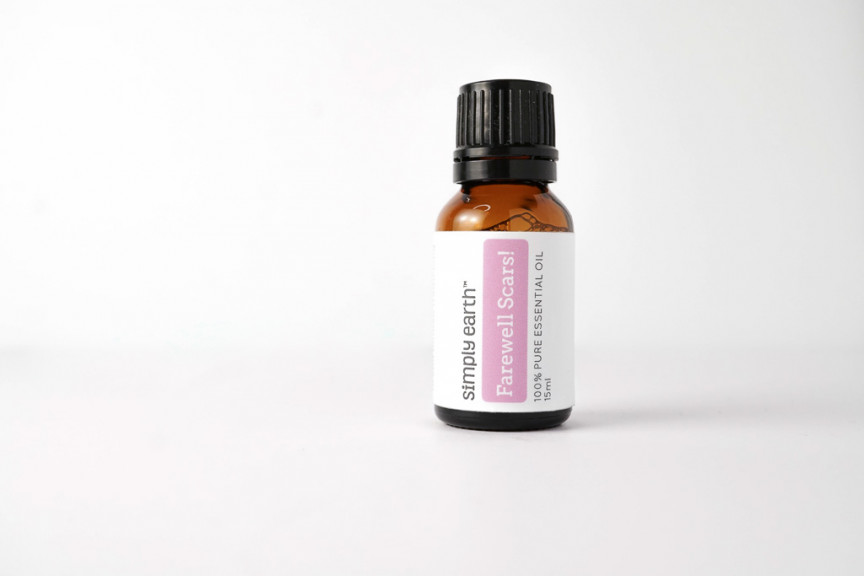 Protect your skin from scars. As your skin is healing, use this blend to help your skin heal without scarring.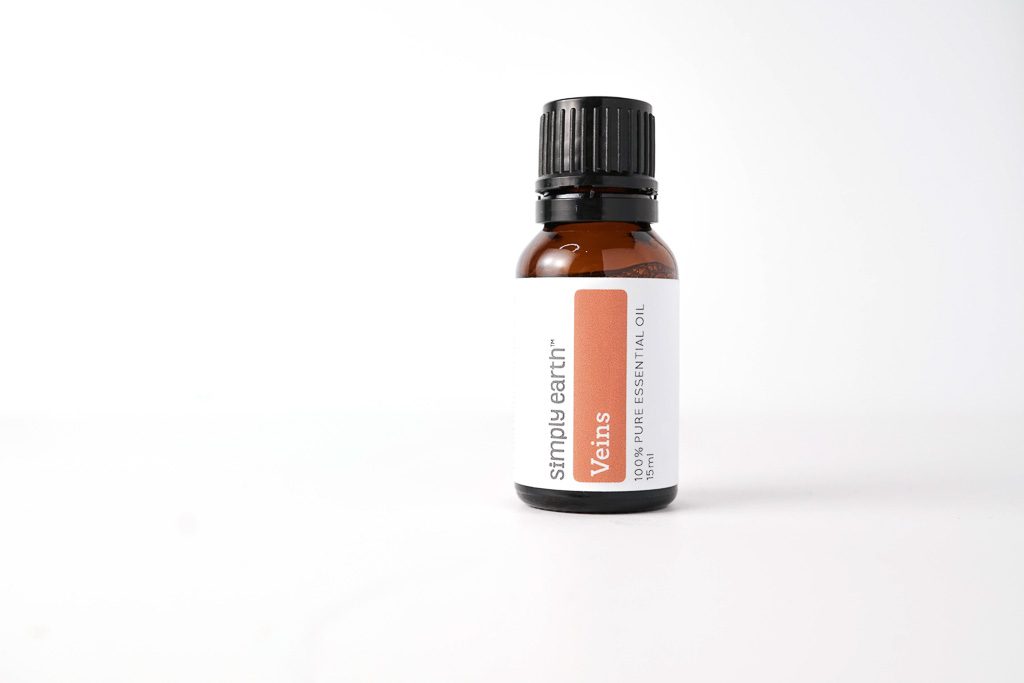 This blend helps stimulate circulation and reduce the appearance of varicose veins.
How Lemon Essential Oil Works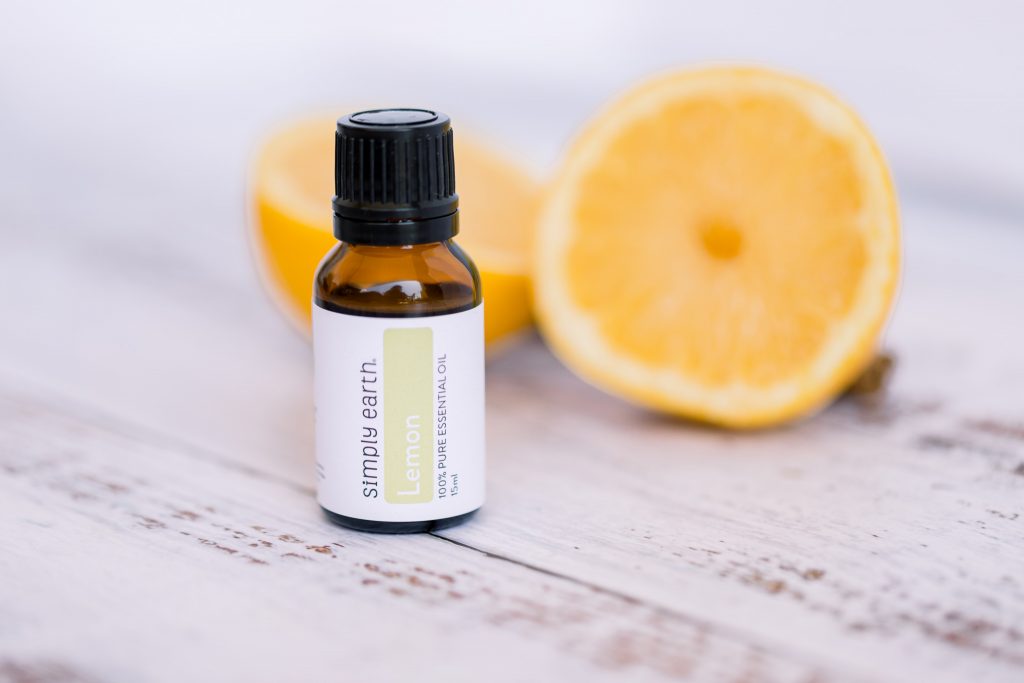 Essential oils are created in plants for a variety of reasons: attract pollinators, protect themselves from predators, fight bacteria, and more. When we use essential oils, we're using these natural properties to support our own wellness. 
The main naturally occurring chemical in Lemon Essential Oil is Limonene. 
Limonene's therapeutic properties include activating white blood cells, analgesic, antibacterial, antihypotensive, anti-inflammatory, antinociceptive, antiobesity, antioxidant, antitumoral, antiulcerogenic, anxiolytic, hepatoprotective (liver protective), immunostimulant, skin penetration enhancer, and vasorelaxant.
By looking at limonene's therapeutic properties, we can predict and study Lemon Essential Oil's uses as described in the above section.
Product Review
Check out how kt G. and Stefania M. are using Lemon Essential Oil!
What I Love About This Oil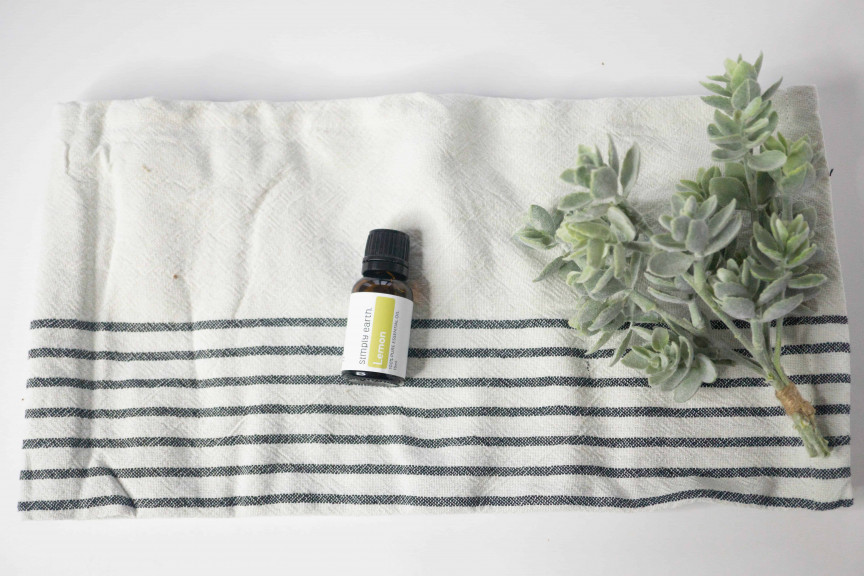 What I love most about Lemon Essential Oil is the confidence it gives me when cleaning. I know it's killing germs, and its lovely lemony scent makes my home smell clean too!
Things to Remember When Using This Oil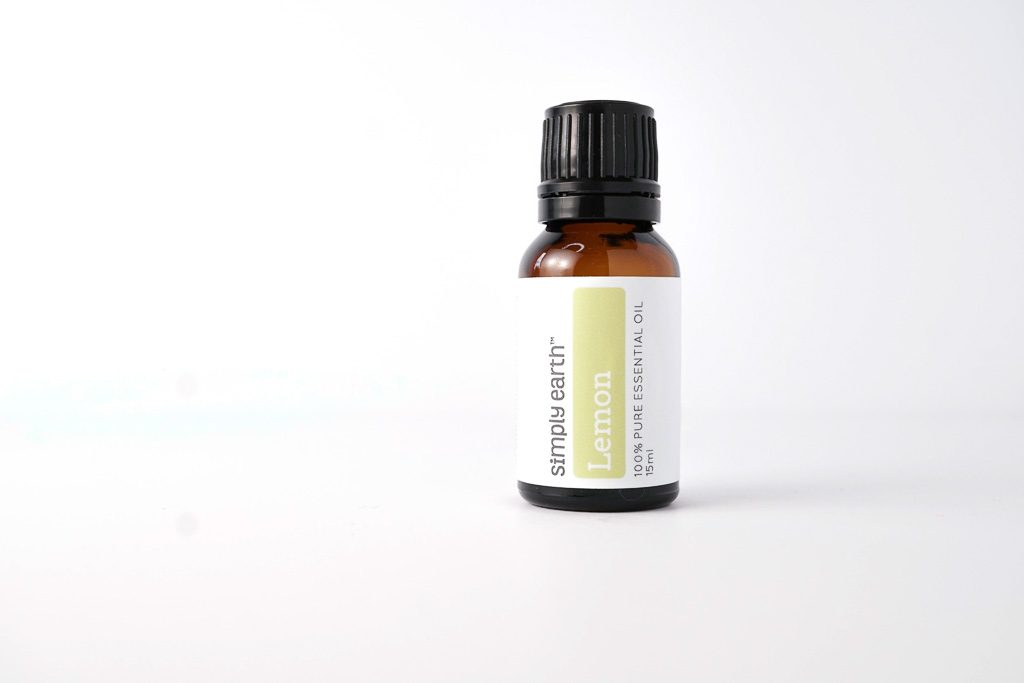 This essential oil is unlikely to cause skin irritation when diluted properly. If the oil has been oxidized (left with the cap off for long periods of time), it is more likely to cause skin irritation. Check out this dilution chart for diluting essential oils properly. 
Lemon Essential Oil is slightly phototoxic. This means if you use it on your skin it can make you more likely to get sunburned. If you dilute Lemon Essential Oil at 2% or less, phototoxicity should not be an issue. 
This essential oil is safe to use with kids age 2+.
Avoid diffusing Lemon Essential Oil around cats. If you do, be sure to do it in an open room so that your cat can leave the room. Lemon Essential Oil should not be used topically on cats. Learn more about using essential oils with cats in this blog post. 
Lemon Essential Oil is safe to diffuse and use topically on dogs (use 0.5% dilution rate or less). For more information on using essential oils with dogs, check out this blog post.
We do not recommend ingesting essential oils. Adding Lemon Essential Oil to your water or food can lead to irritation and possible damage to your throat, mouth, and stomach. If you're looking for lemon flavoring use lemon or lemon juice.  
Please note: This post is a compilation of suggestions made by those that have extensively used essential oils and has not been verified scientifically with clinical tests nor reviewed by medical experts. It is anecdotal information and should be treated as such. For serious medical concerns, please consult your doctor.
---
When Life Gives You Lemons…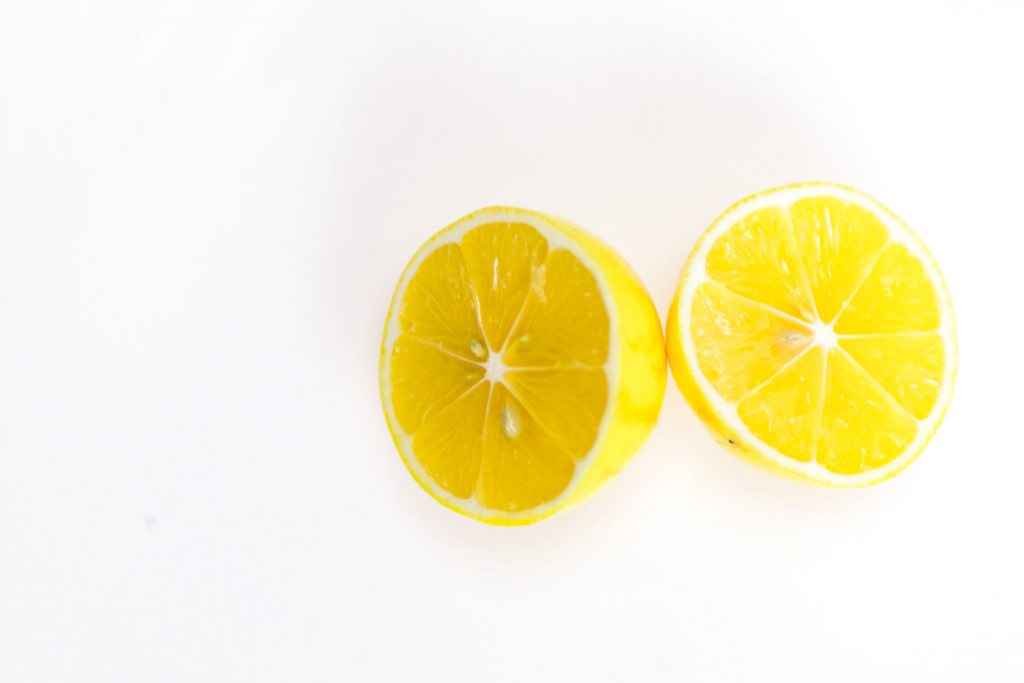 Use them to make your home toxin-free with Lemon Essential Oil! What is your favorite way to use Lemon Essential Oil? Tell us in the comments below!