The holiday season is a time of joy and celebration but can also be stressful and exhausting. With all the shopping, decorating, and cooking, it's easy to feel overwhelmed and frazzled. But fear not! We have just the recipe to beat the holiday grumps and feel revitalized. Our Christmas Mint Essential Oil Roll-On Recipe combines the uplifting scent of essential oils to provide a quick and easy solution to holiday stress. Apply it to your pulse points and feel the energizing benefits of these powerful oils. Don't let holiday stress get you down – try this recipe and enjoy the season to the fullest!
What Are Essential Oils?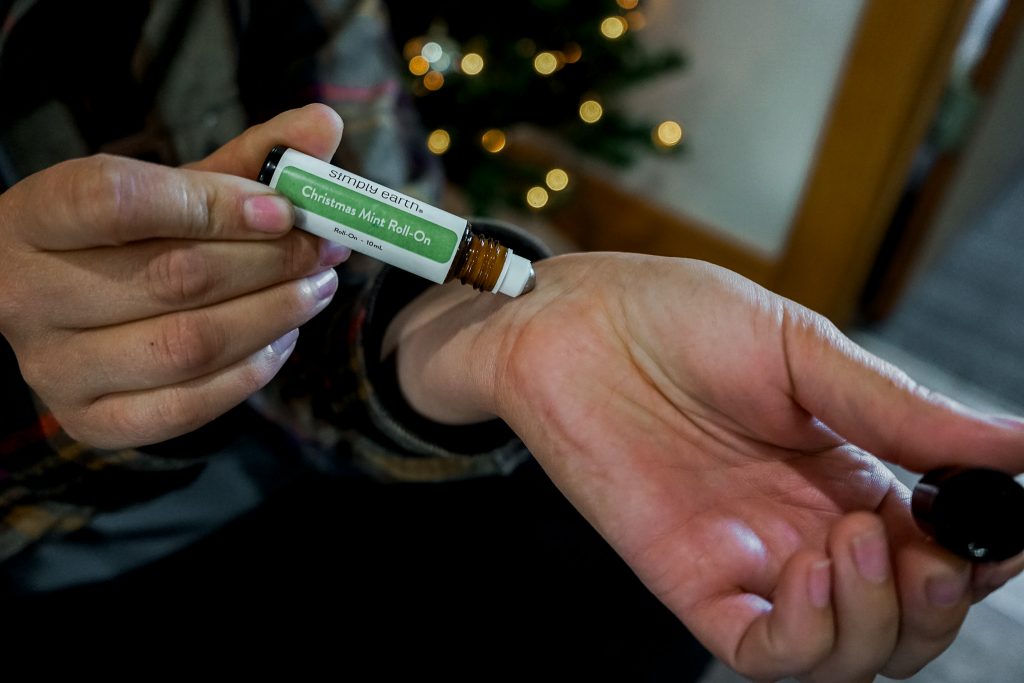 Essential oils are powerful natural extracts becoming increasingly popular in the health and wellness industry. These oils are derived from plants and contain a wide variety of chemical constituents that have therapeutic properties. From promoting relaxation to soothing pain, there seems to be an essential oil for every ailment. And because these oils are so versatile, they are often used in various ways. Some people enjoy using roll-ons for aromatherapy, while others diffuse them throughout their homes. Whatever your preferred method of use, one thing is for sure: essential oils are a must-have for anyone looking to improve their well-being naturally.
Benefits of Essential Oil Roll-Ons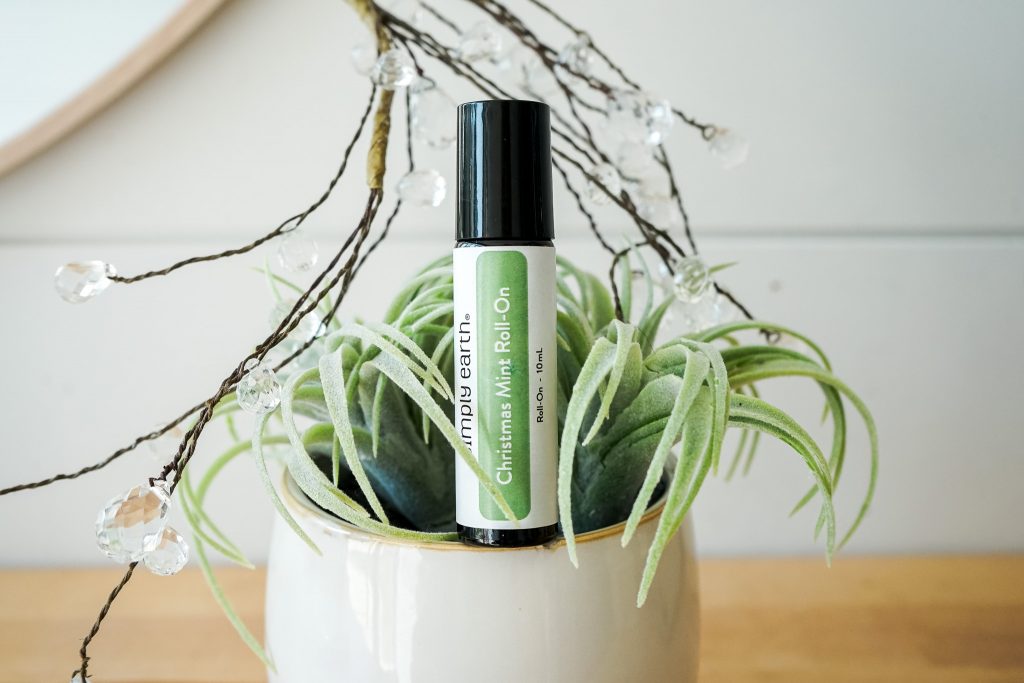 Essential oil roll-ons have become a go-to for anyone looking for the benefits of aromatherapy or targeted relief. They are safe to use thanks to being diluted, so you can roll them on confidently. The best part? They are so easy to bring with you wherever you go. Heading to the office? Take your roll-on! Taking a trip? Toss it in your bag. Need a little mood-boosting at any point during the day? All it takes is a quick swipe of the roll-on. Not only are they convenient, but they're also easy to make. You can create blends for whatever ails you with just a few simple ingredients. So, whether you need a little help relaxing before bed or a targeted spot treatment for those everyday aches and pains, essential oil roll-ons are a must-have in any self-care routine.
What's in This Christmas Mint Essential Oil Roll-On?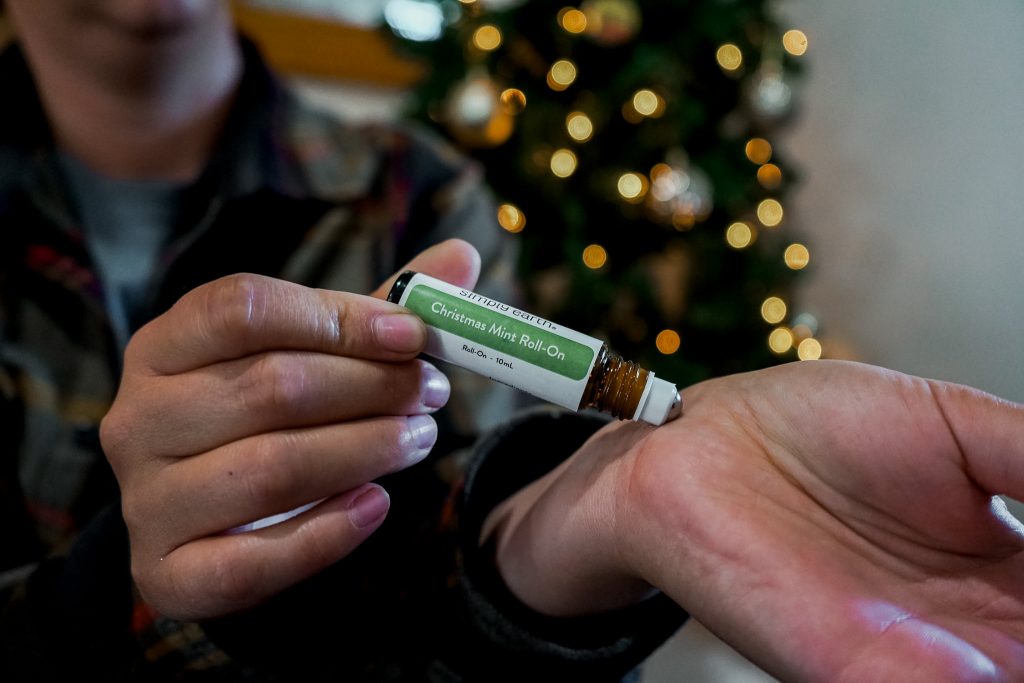 Winter Spice Essential Oil Blend
There's nothing quite like the scents of the holiday season, and Winter Spice Essential Oil Blend is sure to transport you to a winter wonderland. The Winter Spice Blend combines a variety of spicy essential oils, creating an aroma that perfectly captures the magic of the season. And, when paired with the cool, refreshing scent of other oils in this roll-on, it becomes an unbeatable combination.
Lemon Essential Oil
Lemon Essential Oil is a key ingredient in this recipe, which fills the air with a sweet and citrusy aroma. It boosts your spirits and has therapeutic benefits that can help with seasonal discomfort. Whether you're facing the stress of gift shopping or are dealing with the common cold, this roll-on is a must-have during the holidays.
Spearmint Essential Oil
Infused with Spearmint Essential Oil, this aromatic roll-on boasts a sweet and minty fragrance that will awaken your senses. Spearmint energizes, calms, and supports respiration, making it an excellent tool for those suffering from seasonal allergies. And if you're prone to headaches, this roll-on is an absolute must-have. Its soothing properties ease head discomfort, leaving you feeling refreshed and renewed.
Fractionated Coconut Oil
Fractionated Coconut Oil is a must-have addition to any roll-on recipe, particularly when working with essential oils that may be too potent. Diluting the oils with the coconut oil creates a safe mix for topical use, allowing the scent to linger longer on the skin.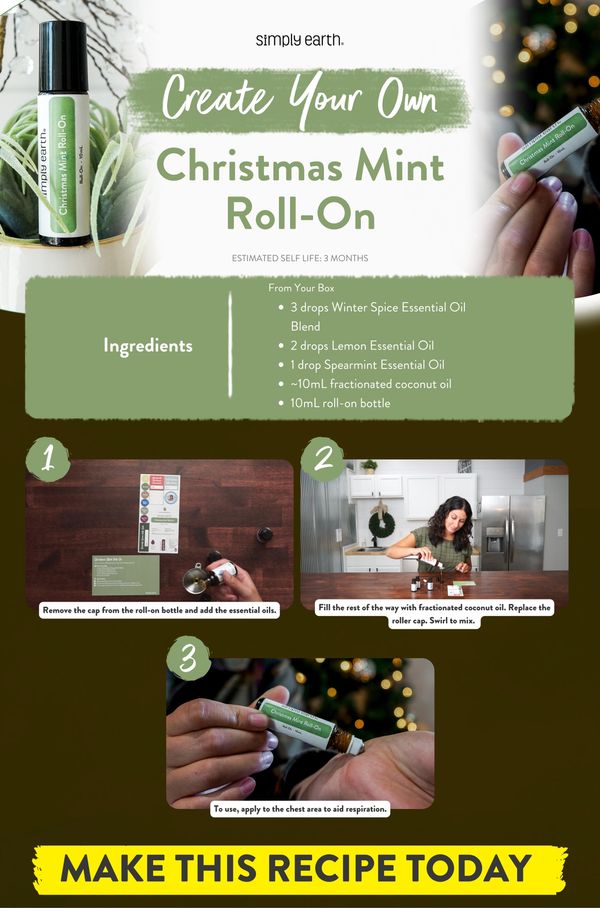 Things to Remember When Using this Recipe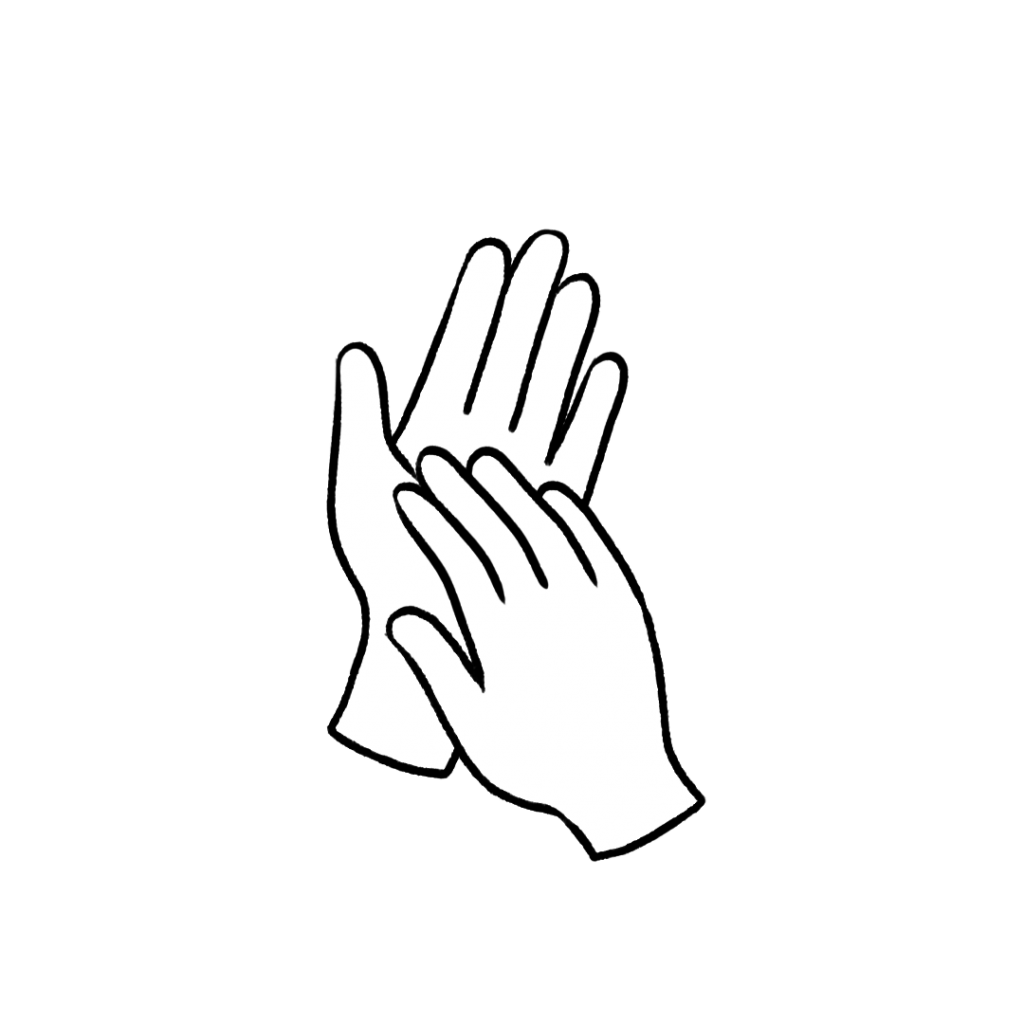 Always dilute an essential oil when using it on the skin. This essential oil recipe is unlikely to cause skin irritation when diluted properly. If the oil has been oxidized (left with the cap off for long periods of time) it is more likely to cause skin irritation. Check out this dilution chart for diluting this essential oil properly.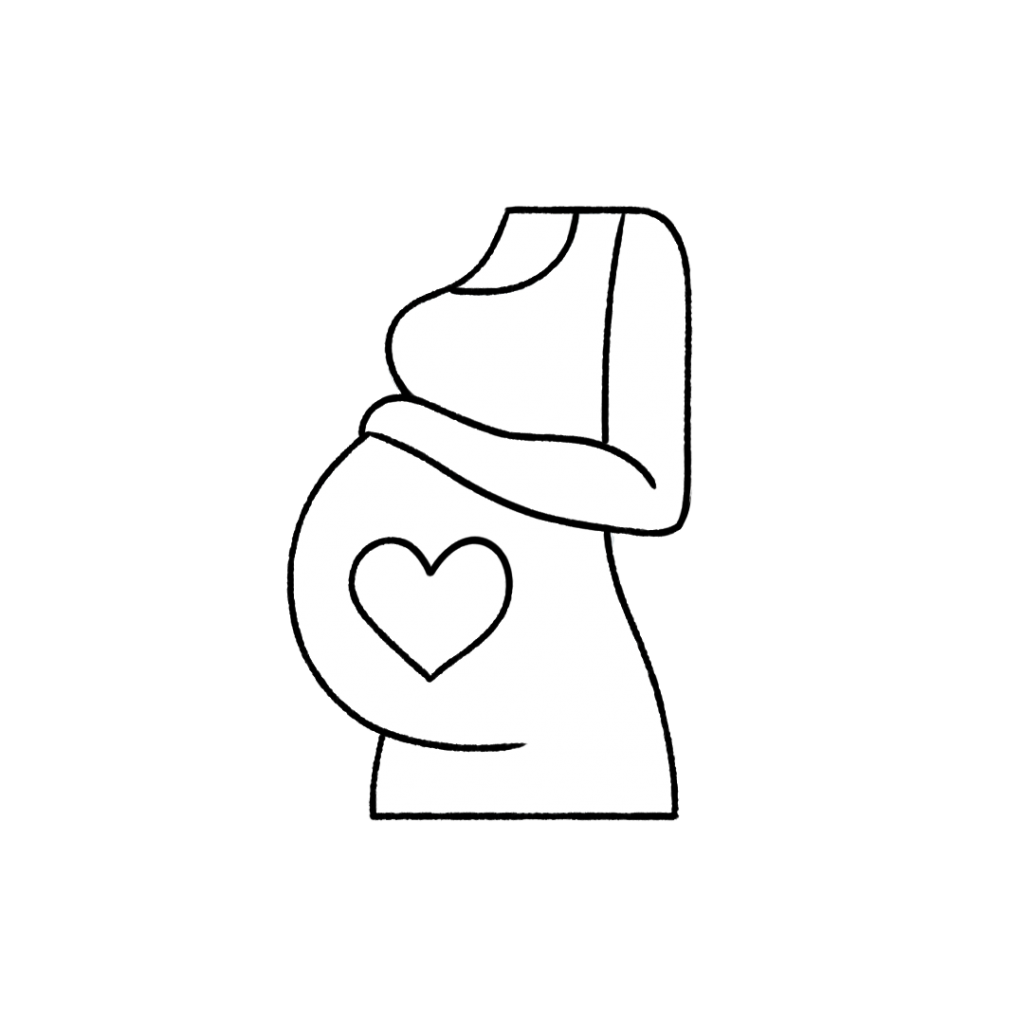 If you are pregnant, consult your doctor prior to use.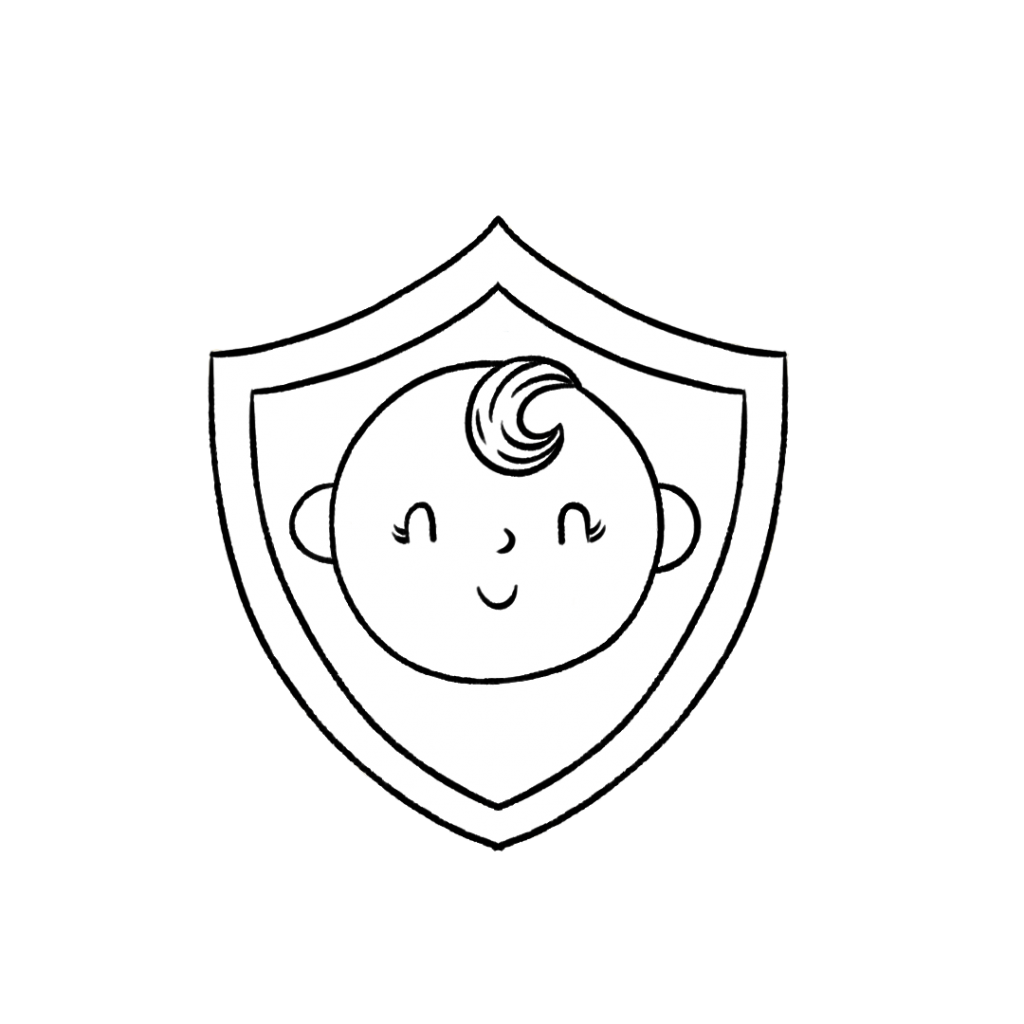 This recipe is safe to use with kids aged 2+.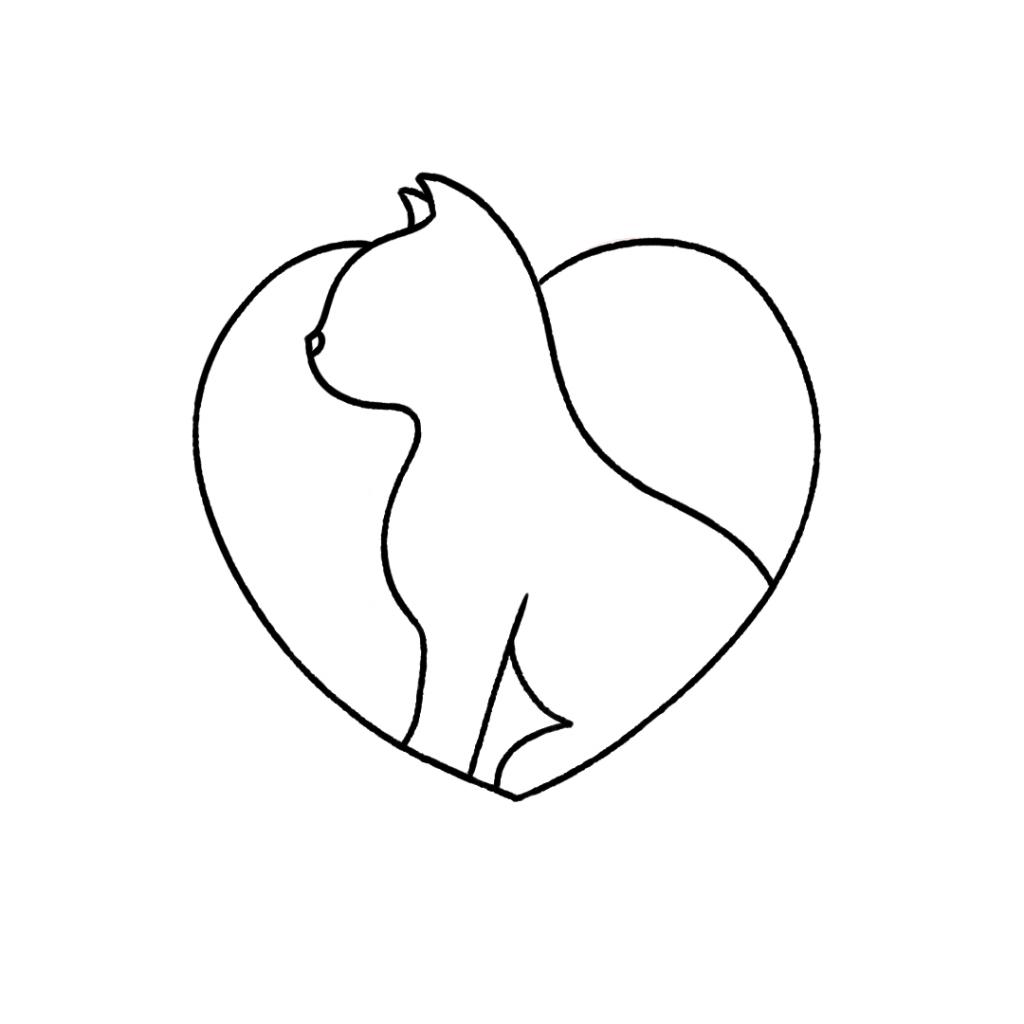 For more information on using essential oils with cats, check out this blog post.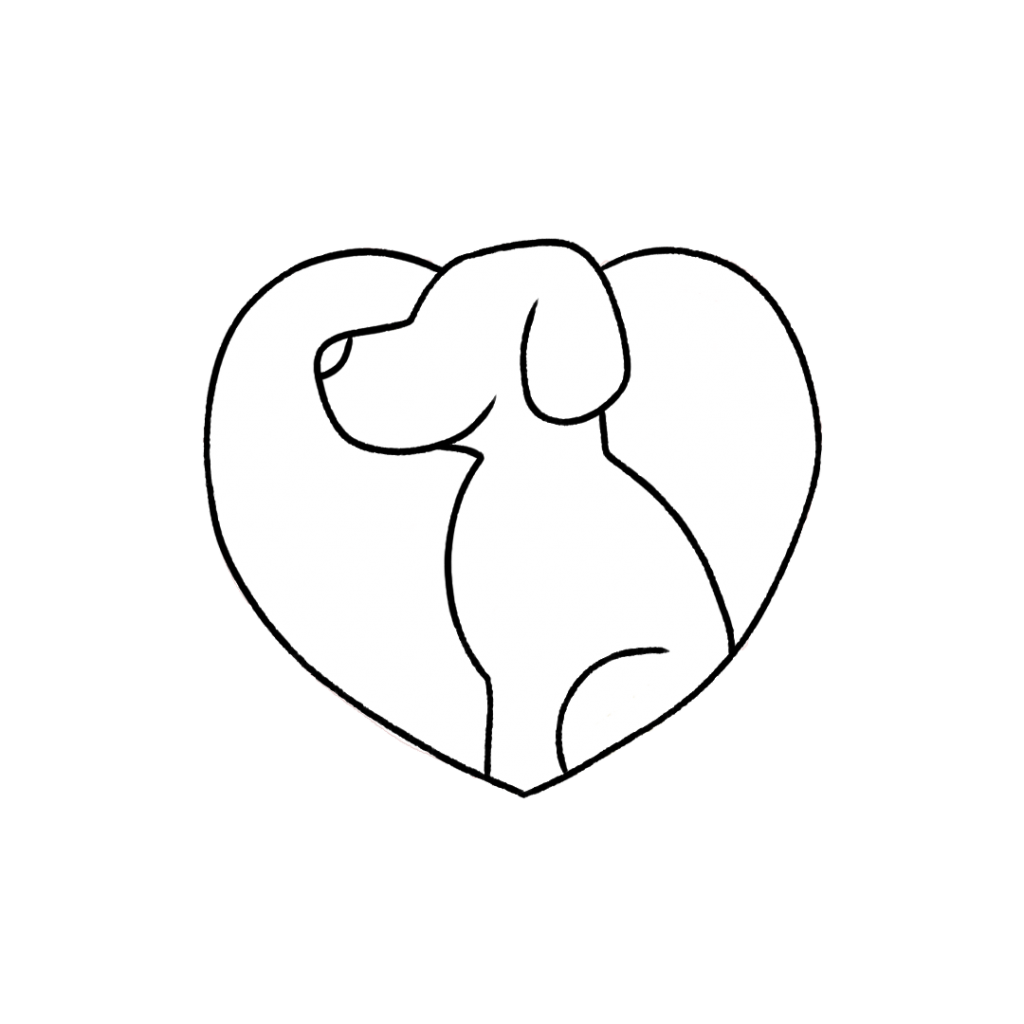 For more information on using essential oils with dogs, check out this blog post. 
We don't recommend ingesting essential oils unless under the direction of a doctor certified in aromatherapy. For more information on why we don't ingest essential oils, check out this blog post.
Please note: This post is a compilation of suggestions made by those who have extensively used essential oils and has not been verified scientifically with clinical tests nor reviewed by medical experts. It is anecdotal information and should be treated as such. For serious medical concerns, please consult your doctor. The statements given in this blog post have not been verified by the FDA
Christmas Mint Essential Oil Roll-On Recipe
Christmas Mint
Essential Oil Roll-On Recipe
Ingredients
FROM YOUR BOX

3 drops Winter Spice Essential Oil Blend

2 drops Lemon Essential Oil

1 drop Spearmint Essential Oil

~10mL fractionated coconut oil

10mL roll-on bottle
Directions
Add essential oils to the roll-on bottle.
Fill the rest of the way with fractionated coconut oil. Shake to mix.
To use, apply to pulse points for an uplifting and energizing experience.