The holidays are often a time of joy and connection but can also leave us overwhelmed and stressed. With so much to do, feeling frazzled and depleted is easy. But fear not, for there is a solution that can lift your spirits and calm your nerves: a Christmas essential oil diffuser blend. This blend is inspired by the sweet and whimsical world of the Sugar Plum Fairy – a magical and enchanting scent that will transport you to a land of wonder and joy. Diffuse this blend in your home or office, and let the fragrance work. You'll feel energized, uplifted, and ready to embrace the festivities with renewed enthusiasm.
Benefits of Diffusing Christmas Blends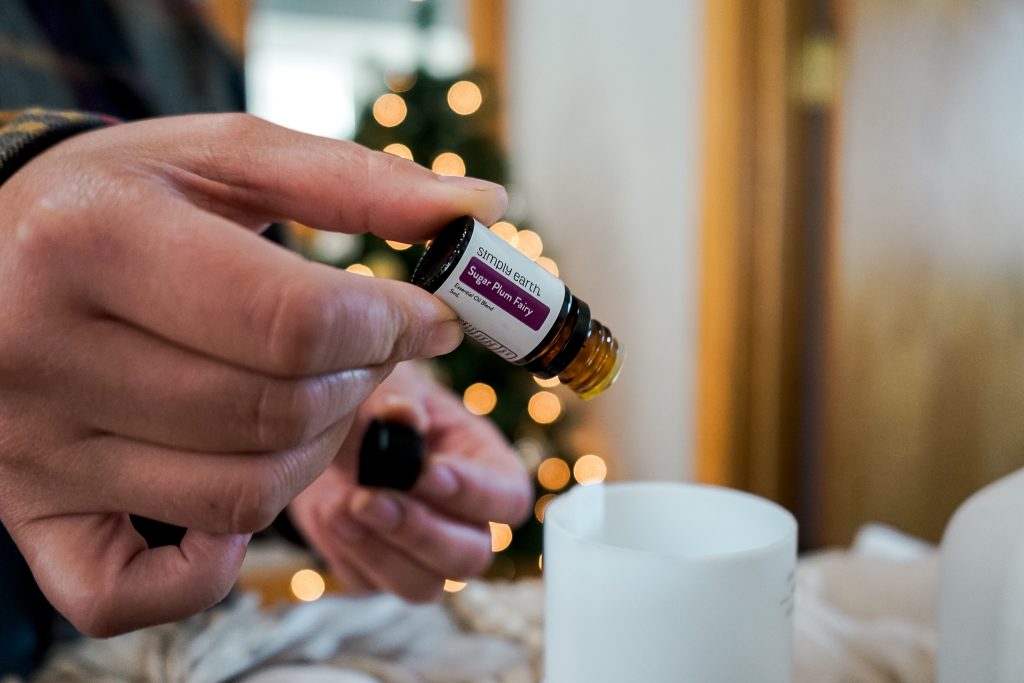 Enhances the Christmas Spirit
Diffusing Christmas blends can help create a festive atmosphere and enhance the season's spirit. The scents of essential oils can evoke warmth and nostalgia associated with the holiday season.
Creates a Pleasant Aroma
Diffusing Christmas blends is an easy way to make your home smell pleasant during the holidays. The pleasant scent will help make your home inviting for family and friends who visit during this special time of year.
Natural Air Freshener
Christmas blends are also great for naturally freshening up your home without relying on harsh chemicals or synthetic fragrances. The natural ingredients in essential oils provide powerful aromatherapy benefits that can help to purify the air and remove unpleasant odors from your home.
Boosts Your Mood
Diffusing Christmas blends can also be beneficial for boosting your mood during the holidays. Essential oils have been used for centuries as a natural remedy for improving mental health and reducing stress levels, so diffusing these scents can be helpful for managing holiday-related stress.
Enhances Immune System
Essential oils have natural properties that can help boost your immune system during the holidays when colds and flu are more prevalent. Diffusing Christmas blends can also help purify the air in your home and protect you from germs circulating during this time of year.
What's in This Christmas Essential Oil Diffuser Blend?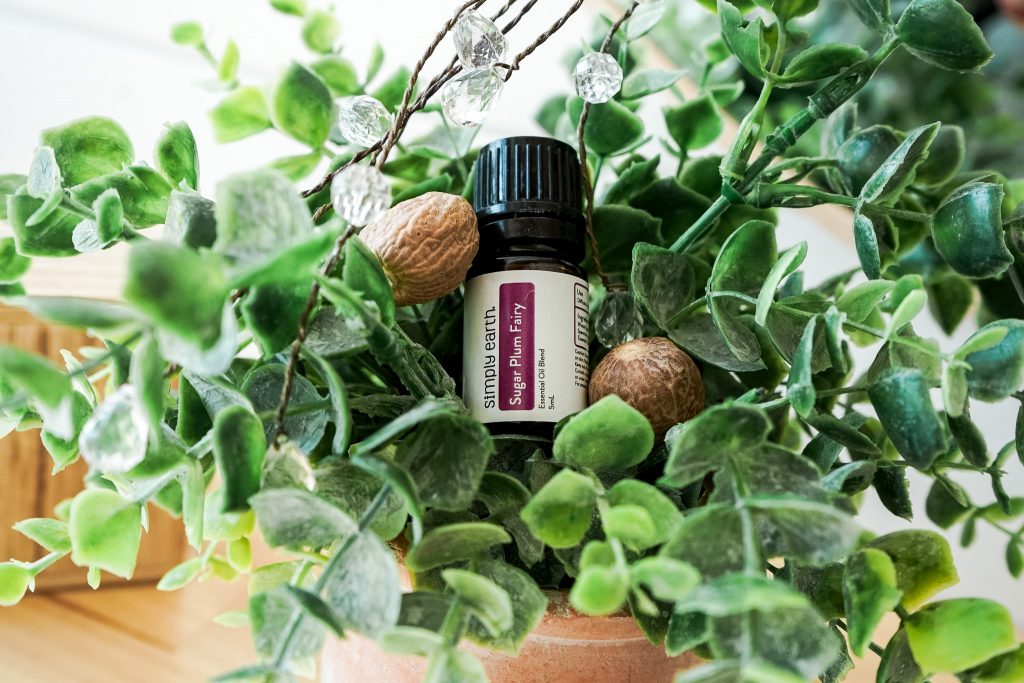 Winter Spice Essential Oil Blend
One of this recipe's key ingredients, the Winter Spice Essential Oil Blend, is just the thing to create a wintery and spicy aroma that will uplift your mood and give you those cozy holiday vibes. With this seasonal aroma lingering in your home, you'll feel like walking in a winter wonderland whenever you take a breath.
Lemon Essential Oil
Lemon Essential Oil adds a sweet and citrusy aroma that uplifts your spirits and soothes any seasonal discomfort. There's something magical about the tangy and invigorating scent of lemon that can instantly brighten up a room and refresh you.
Spearmint Essential Oil
Spearmint Essential Oil energizes and calms and also supports respiratory health. Imagine the delightful aroma of this blend filling your living space, creating a festive ambiance that lifts your spirits and soothes your senses.
Nutmeg Essential Oil
Nutmeg Essential Oil is one must-have ingredient for this holiday blend – the epitome of spicy and nutty aromas! It adds a warm and inviting fragrance to the air and is also known to have calming properties, perfect for unwinding after a hectic day of holiday preparations. Additionally, Nutmeg can help center the mind and spirit, providing a tranquil and peaceful atmosphere for all to enjoy.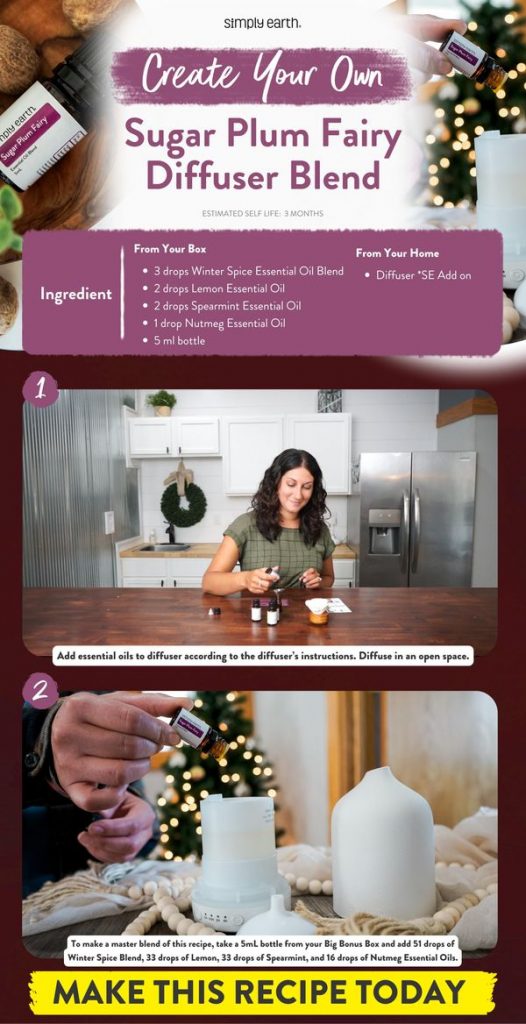 Things to Remember When Using this Recipe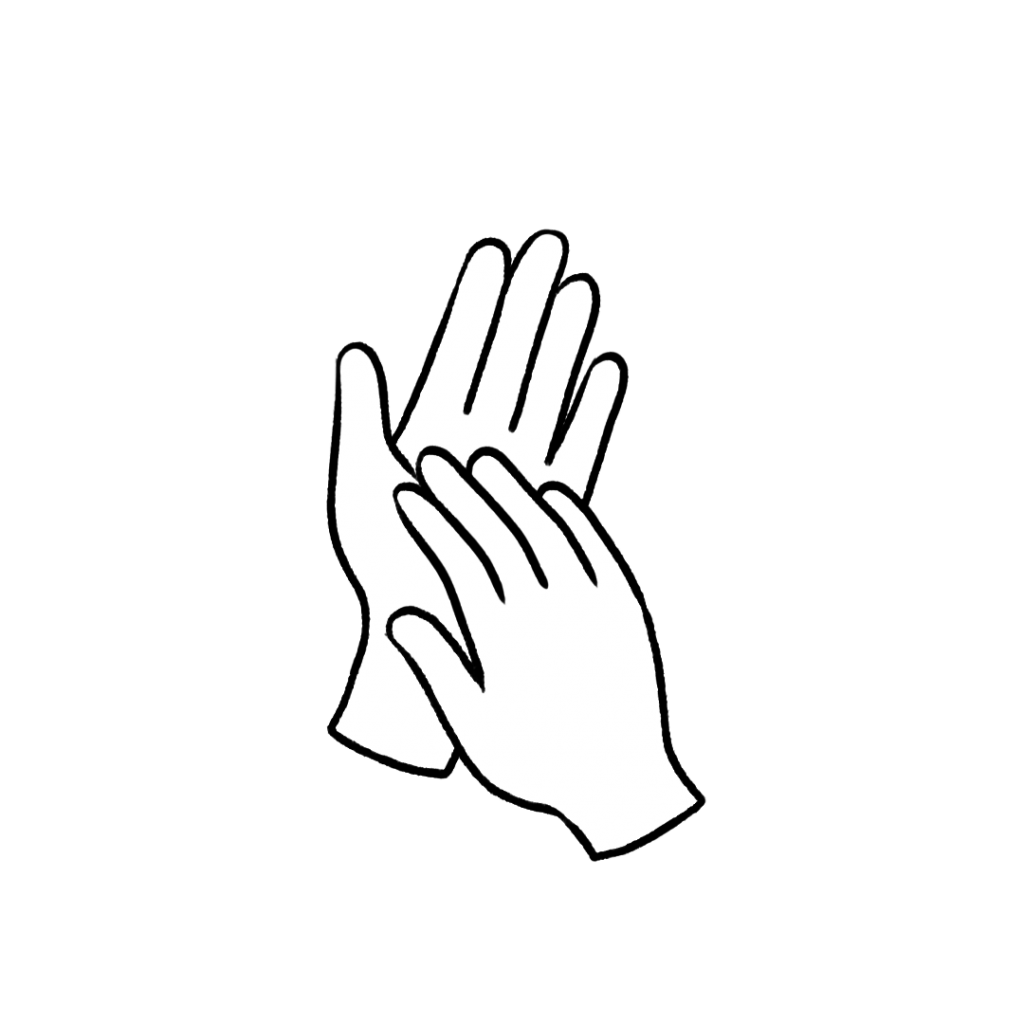 Always dilute an essential oil when using it on the skin. This essential oil recipe is unlikely to cause skin irritation when diluted properly. If the oil has been oxidized (left with the cap off for long periods of time) it is more likely to cause skin irritation. Check out this dilution chart for diluting this essential oil properly.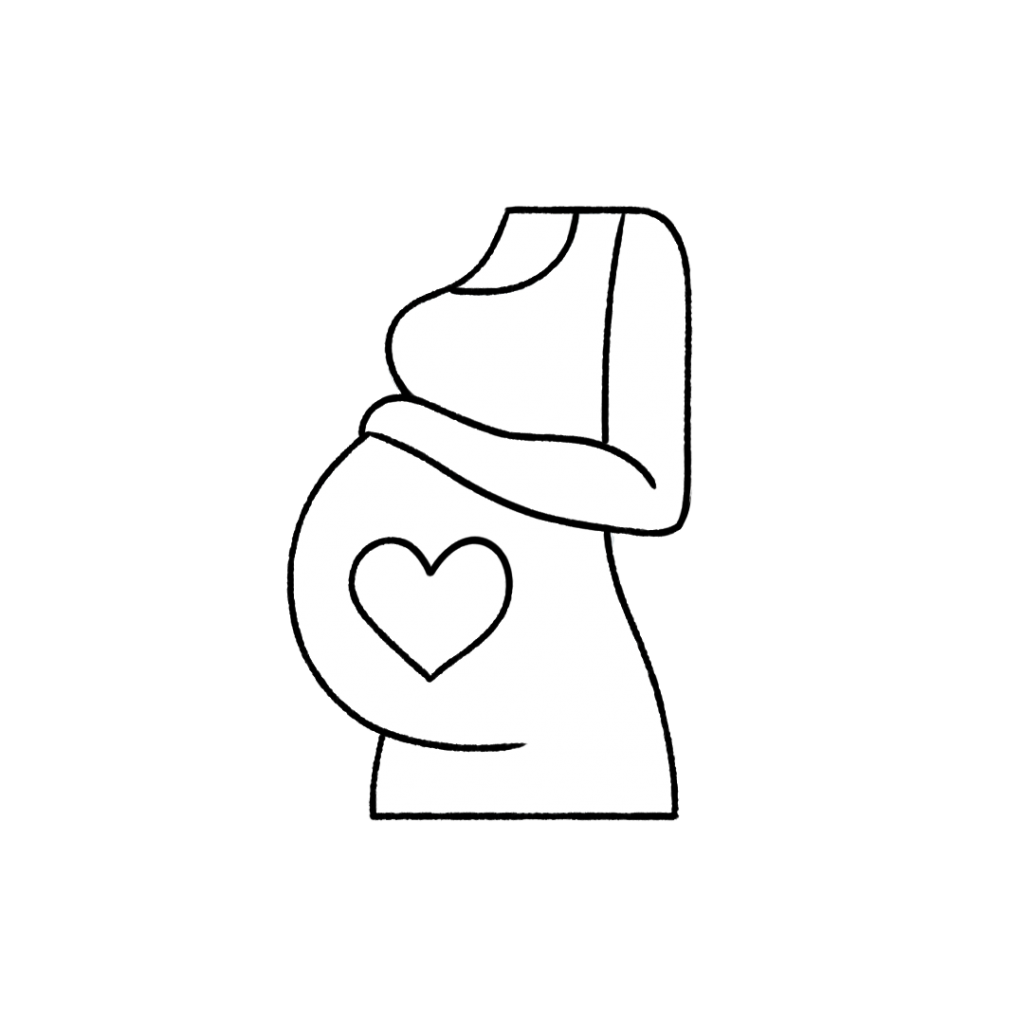 If you are pregnant, consult your doctor prior to use.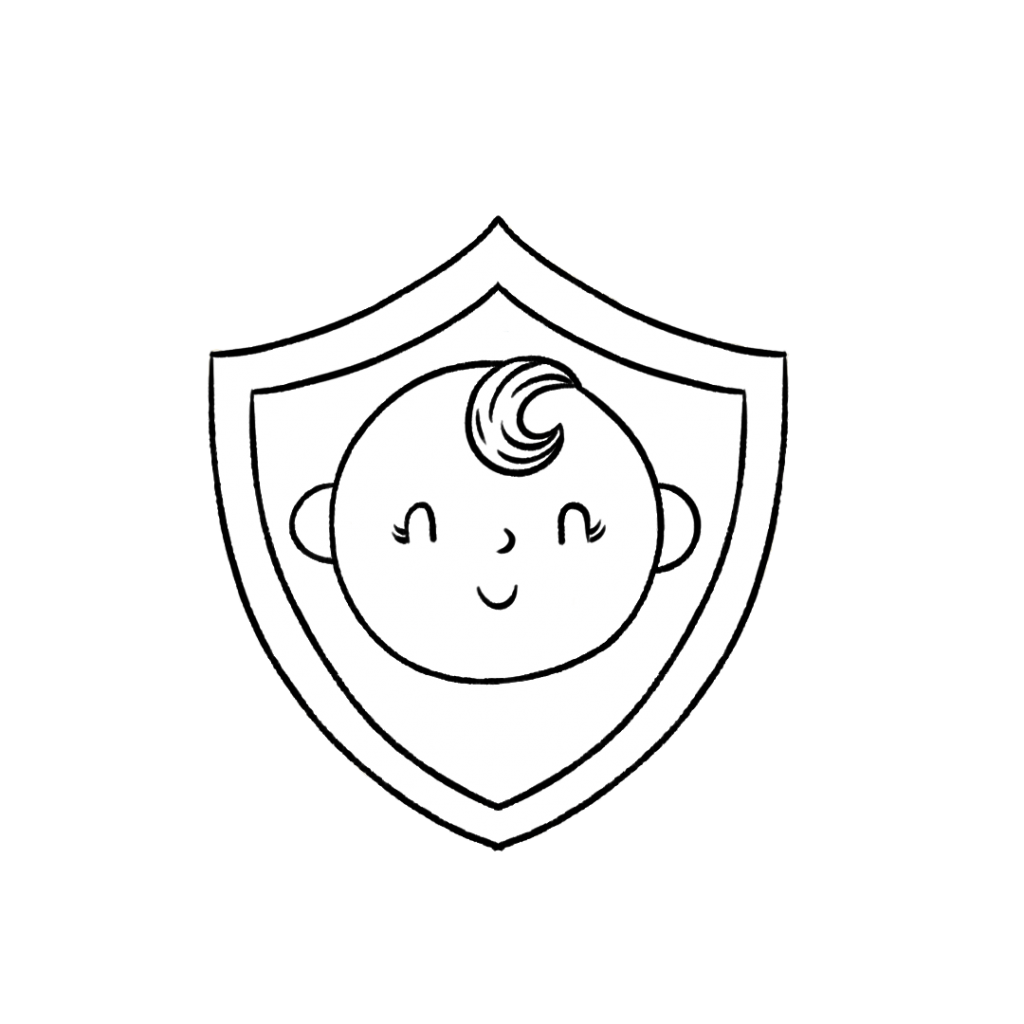 This essential oil recipe is safe to use with kids aged 10+.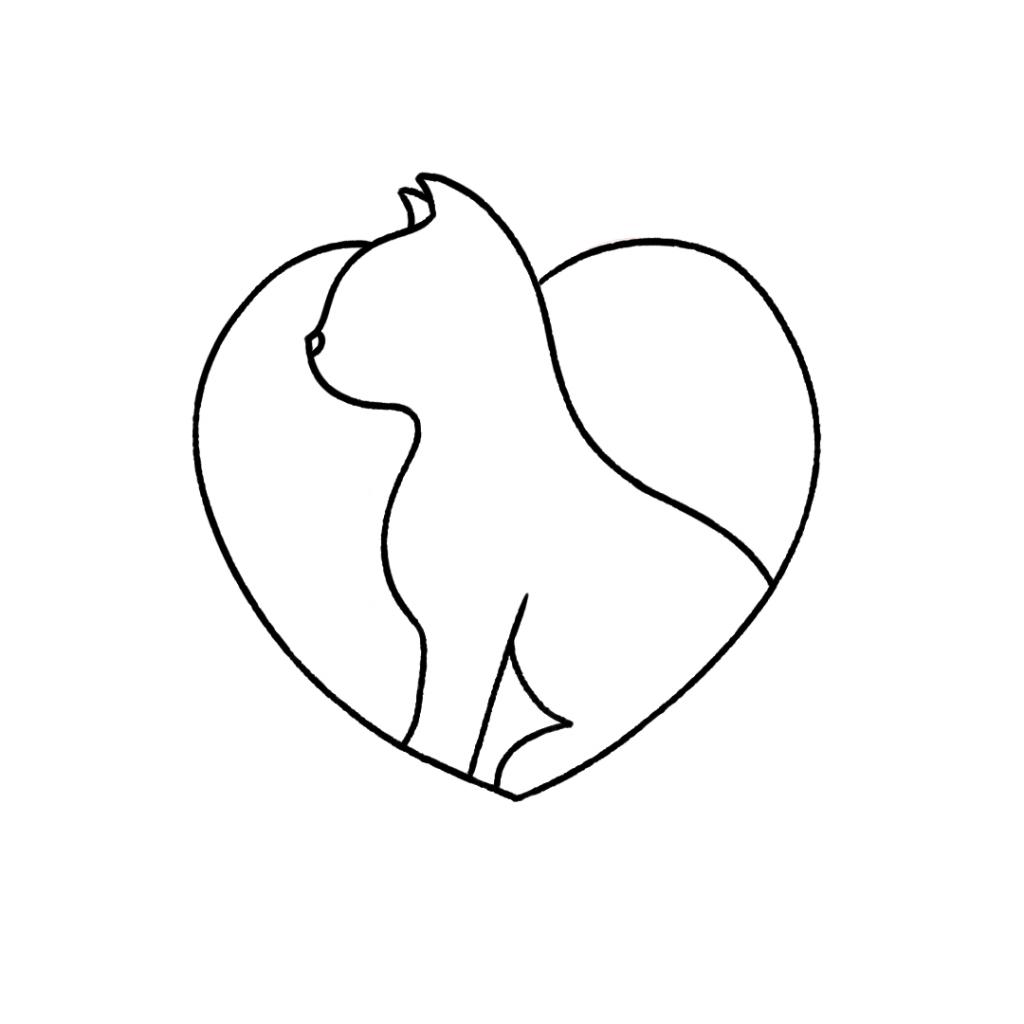 For more information on using essential oils with cats, check out this blog post.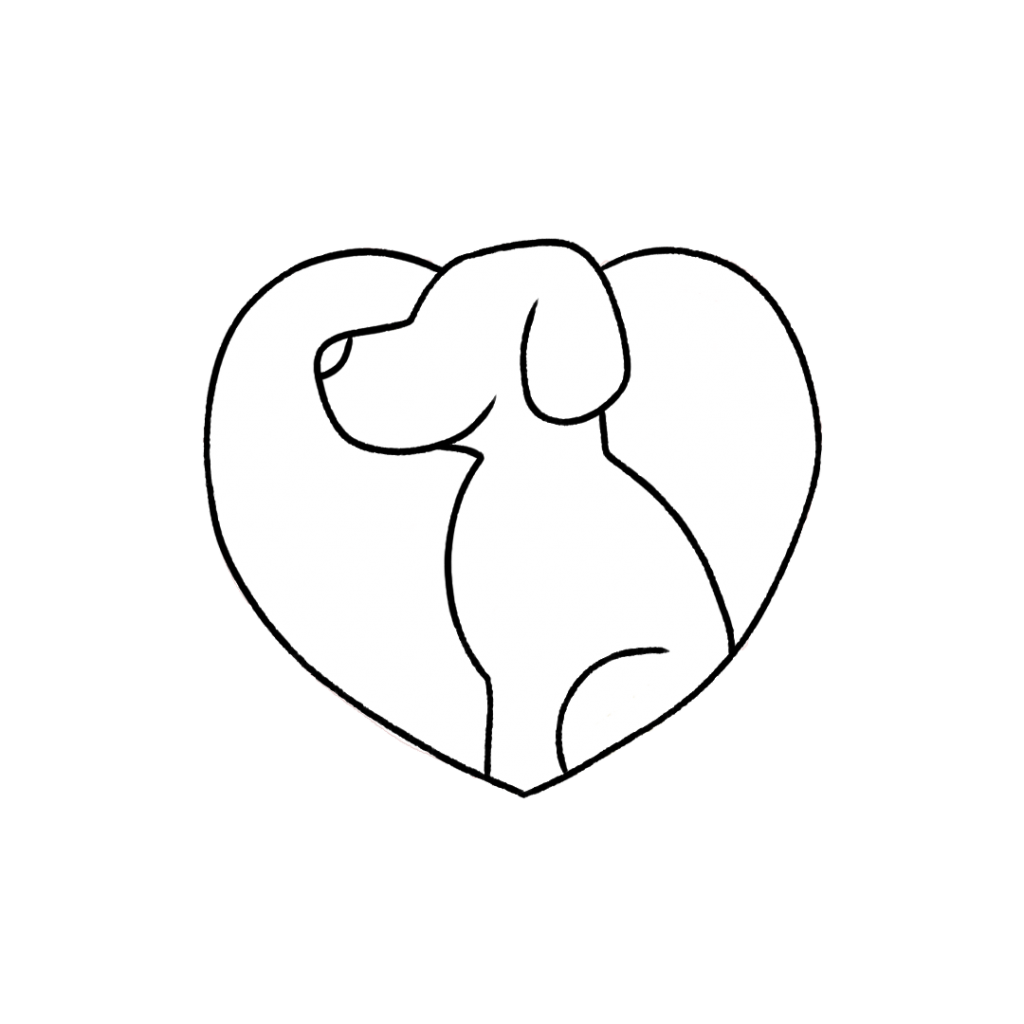 For more information on using essential oils with dogs, check out this blog post. 
We don't recommend ingesting essential oils unless directed by a doctor certified in aromatherapy. Check out this blog post for more information on why we don't ingest essential oils.
Please note: This post is a compilation of suggestions made by those who have extensively used essential oils and has not been verified scientifically with clinical tests nor reviewed by medical experts. It is anecdotal information and should be treated as such. For serious medical concerns, please consult your doctor. The FDA has not verified the statements given in this blog post
Sugar Plum Fairy Diffuser Blend Recipe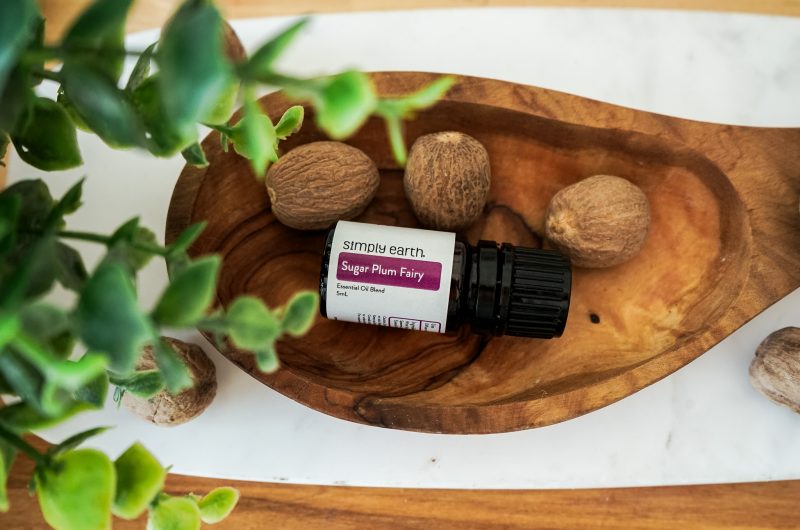 Sugar Plum Fairy Diffuser Blend Recipe
Ingredients
FROM YOUR BOX

3 drops Winter Spice Essential Oil Blend

2 drops Lemon Essential Oil

2 drops Spearmint Essential Oil

1 drop Nutmeg Essential Oil

5 mL bottle
Directions
Add essential oils to the diffuser according to the diffuser's instructions. Diffuse in an open space.
To make a master blend of this recipe, take a 5mL bottle from your Big Bonus Box and add 51 drops of Winter Spice Blend, 33 drops of Lemon, 33 drops of Spearmint, and 16 drops of Nutmeg Essential Oils.
Give Diffuser Blends as Gifts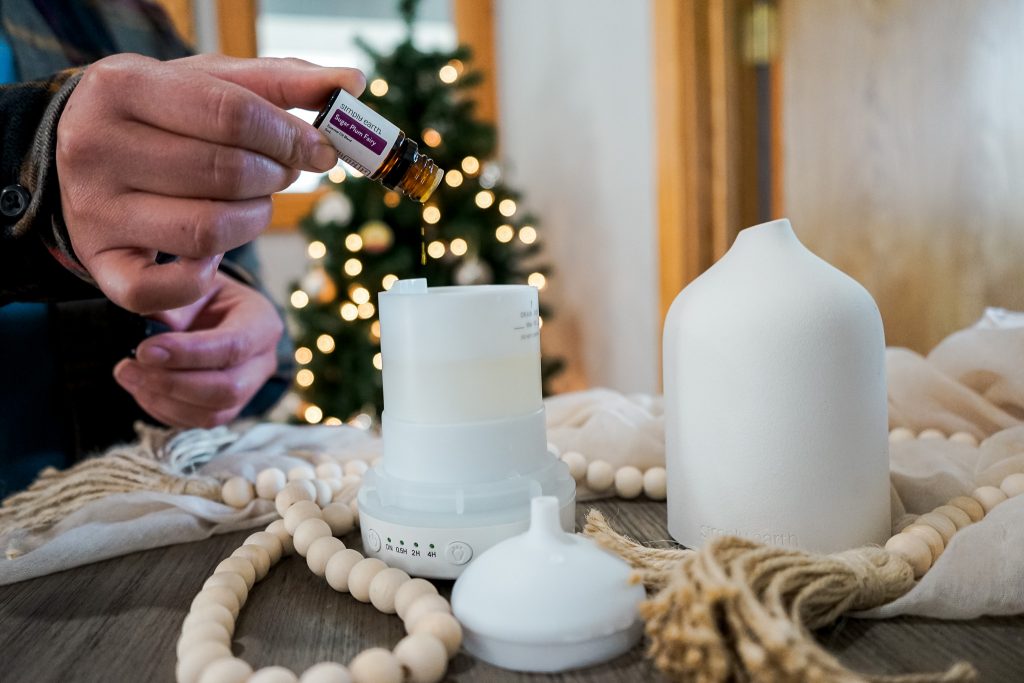 Are you looking for a thoughtful, homemade gift to give this Christmas? Why not gift relaxation and wellness with a personalized diffuser blend? It's simple – create a master blend using essential oils you know they'll love, or start with Sugar Plum Fairy Diffuser Blend, then bottle it up and add a ribbon for an extra special touch. This gift is unique and shows that you put thought and effort into creating something that will promote their well-being. So, surprise your loved ones this holiday season with a gift that will help them unwind and destress – a personalized Christmas essential oil diffuser blend.