Are you ready for the flip-flop weather?
As gorgeous as winter is, it has its own downside. One example is that it leaves most of us with dry skin and cracked heels. With flip-flop season coming, we can't leave our feet looking like that. Good thing we have this new moisturizing balm that will help moisturize and transform your dry skin in no time.
Beauty Skin Care Balm is enriched with all-natural plant oils and 100% pure essential oils to nourish and make your skin look and feel healthy and beautiful. Learn how to make your own moisturizing skin balm in under 10 minutes that is affordable and free from harmful chemicals.
What I Love About This Moisturizing Balm Recipe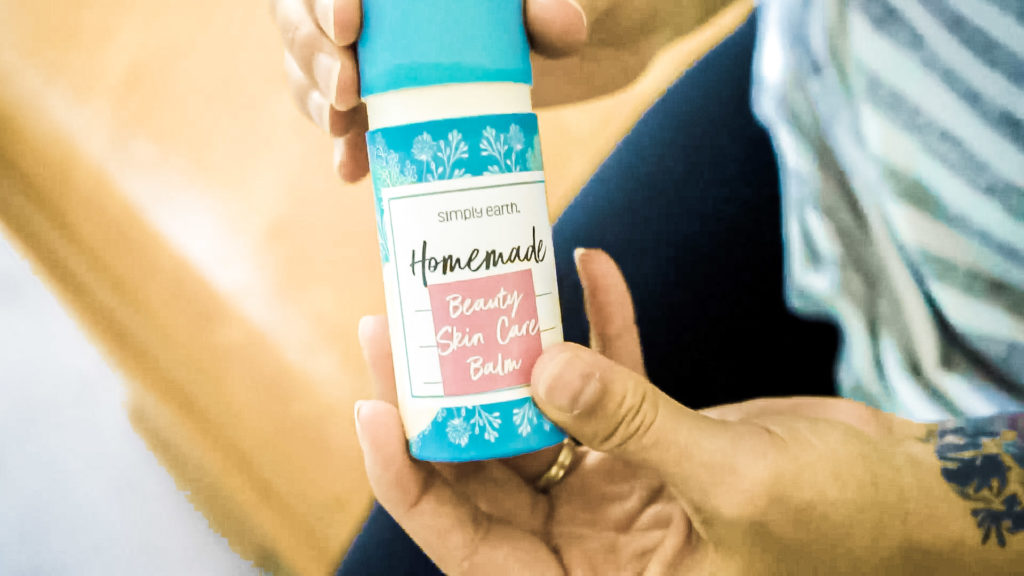 I love how versatile this skin balm is. I can use it all over my body, especially on areas that need intense hydration like my heels, elbows, and knees. Also, this recipe is so easy to use and does not leave a heavy or greasy feeling on the skin.
What's in This Beauty Skin Care Balm Recipe?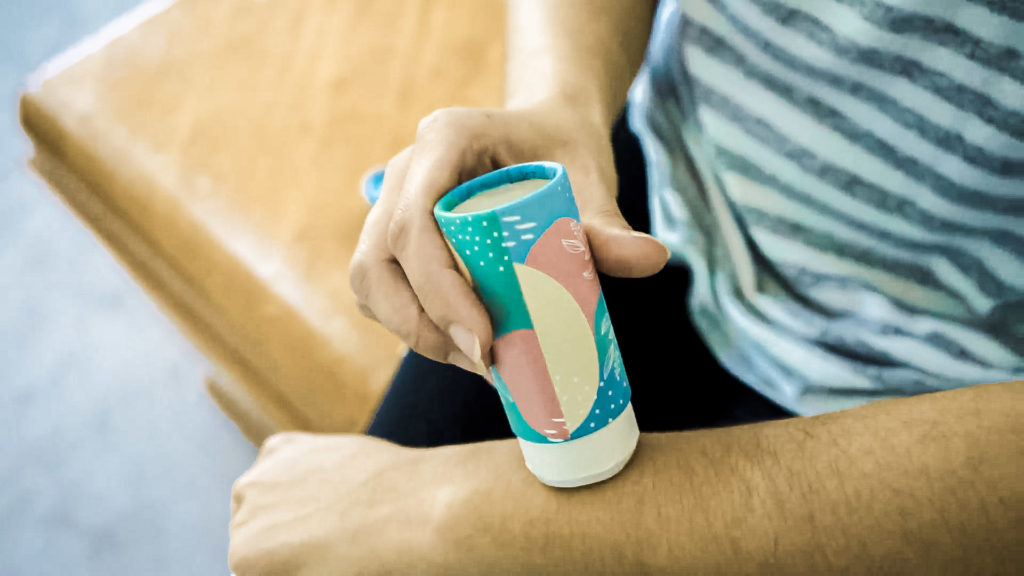 Solid Coconut Oil
Uses for Solid Coconut Oil for the skin are countless! It's moisturizing, nourishing, cleansing, and skin-protecting to say the least. Coconut oil also helps make the consistency of the recipe balm-like.
Cornstarch
Perhaps cornstarch is not only a convenient kitchen ingredient. In making skin balms, it makes the recipe feel less greasy. But did you know that it is also a great ingredient for DIY skin recipes? According to this article1, cornstarch may soothe skin irritation, itchiness and sunburns, and reduce chafing.
Almond Oil
Almond Oil is a non-greasy carrier oil. Its properties act as a powerful moisturizer. No wonder it has been used for centuries to soothe dry skin conditions. It can also improve skin appearance and health.
Beeswax
To thicken the recipe and achieve a more solid consistency, we also added beeswax. Beeswax creates a protective layer, hydrates, and even exfoliates the skin.
Marjoram Essential Oil
Marjoram Essential Oil contains the chemical carvacol which contains antioxidant properties. This study2 also noted that marjoram oil demonstrated antimicrobial effects that may help treat fungal infections and other skin diseases.
Lemon Essential Oil
Lemon Essential Oil also helps tone your skin. It may have skin-penetrating and antibacterial properties as per this study3 which may make it useful for soothing various skin conditions.
Spearmint Essential Oil
According to this study4, Spearmint Essential Oil may contain antioxidant and antimicrobial properties that can be beneficial for various skin applications. These properties may help with skin appearance and health.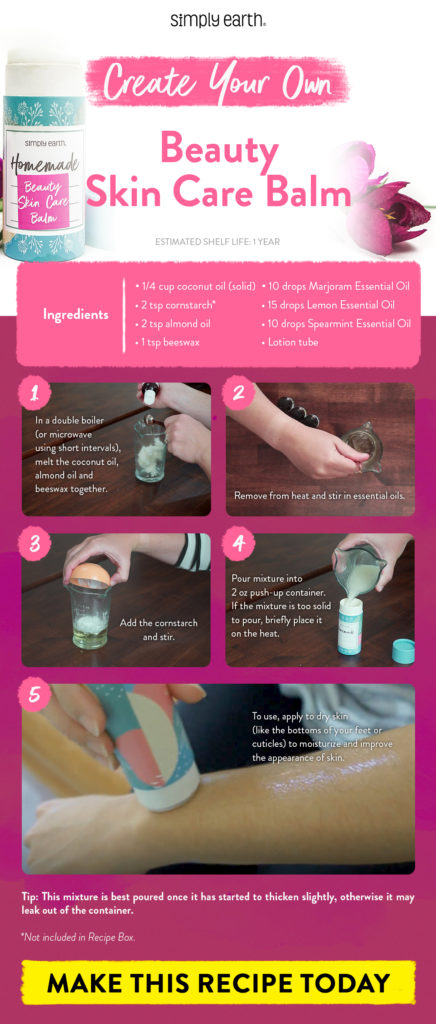 Things to Remember When Using This Moisturizing Balm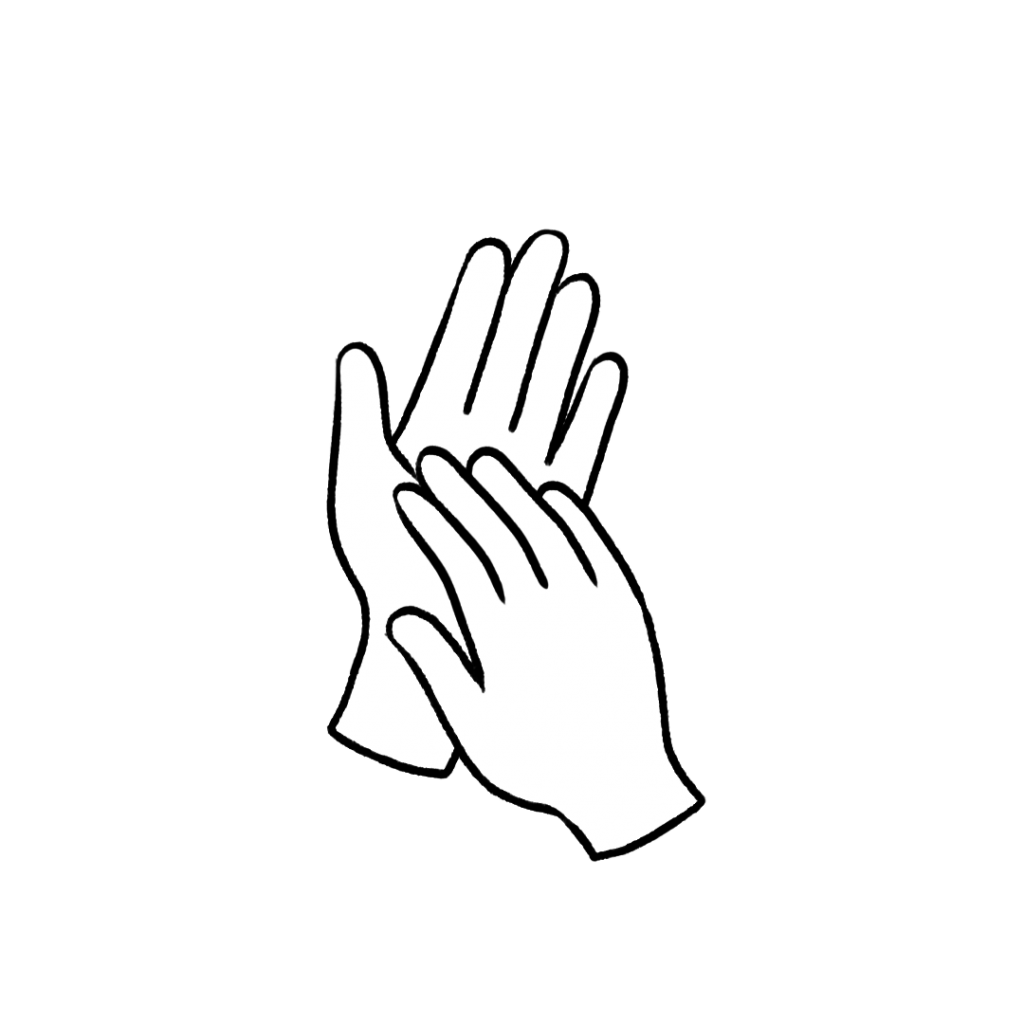 Always dilute an essential oil when using it on the skin. This essential oil recipe is unlikely to cause skin irritation when diluted properly. If the oil has been oxidized (left with the cap off for long periods of time) it is more likely to cause skin irritation. Check out this dilution chart for diluting this essential oil properly.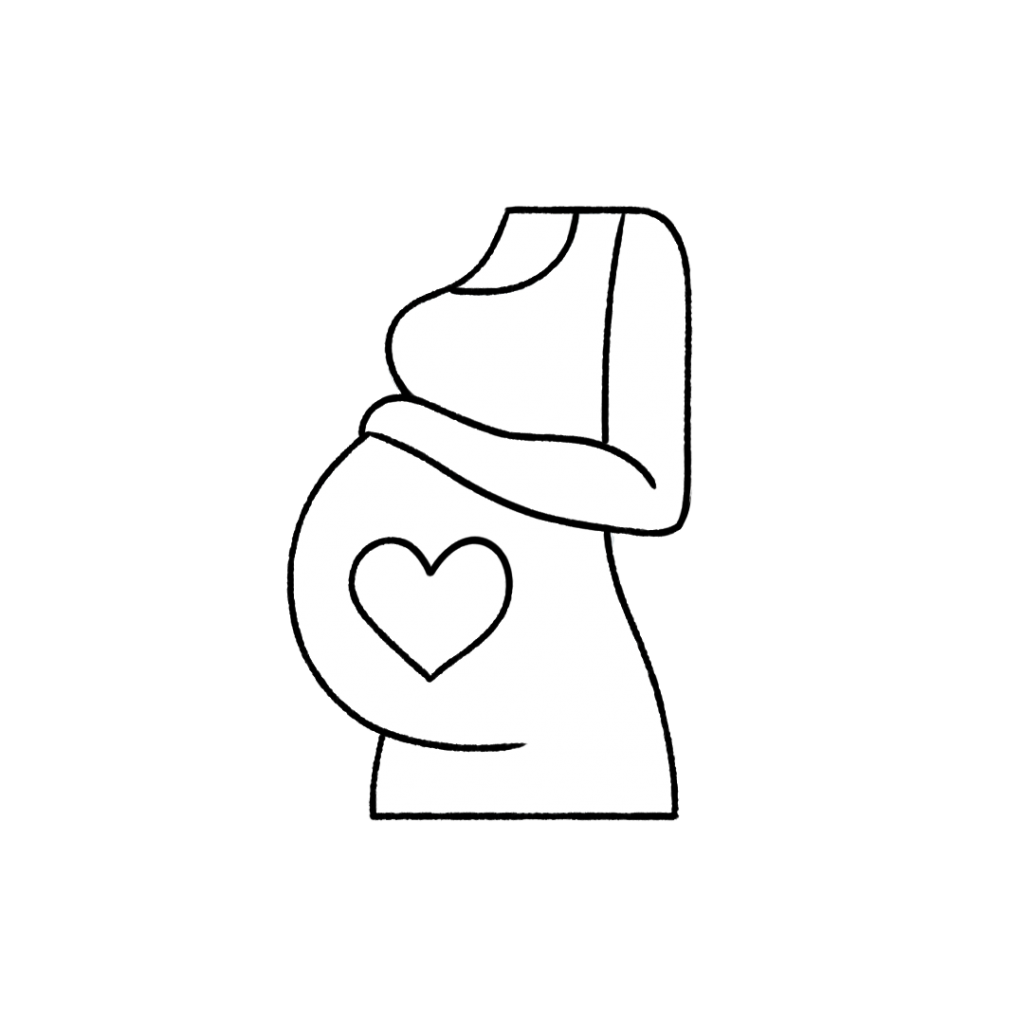 If you are pregnant, consult your doctor prior to use.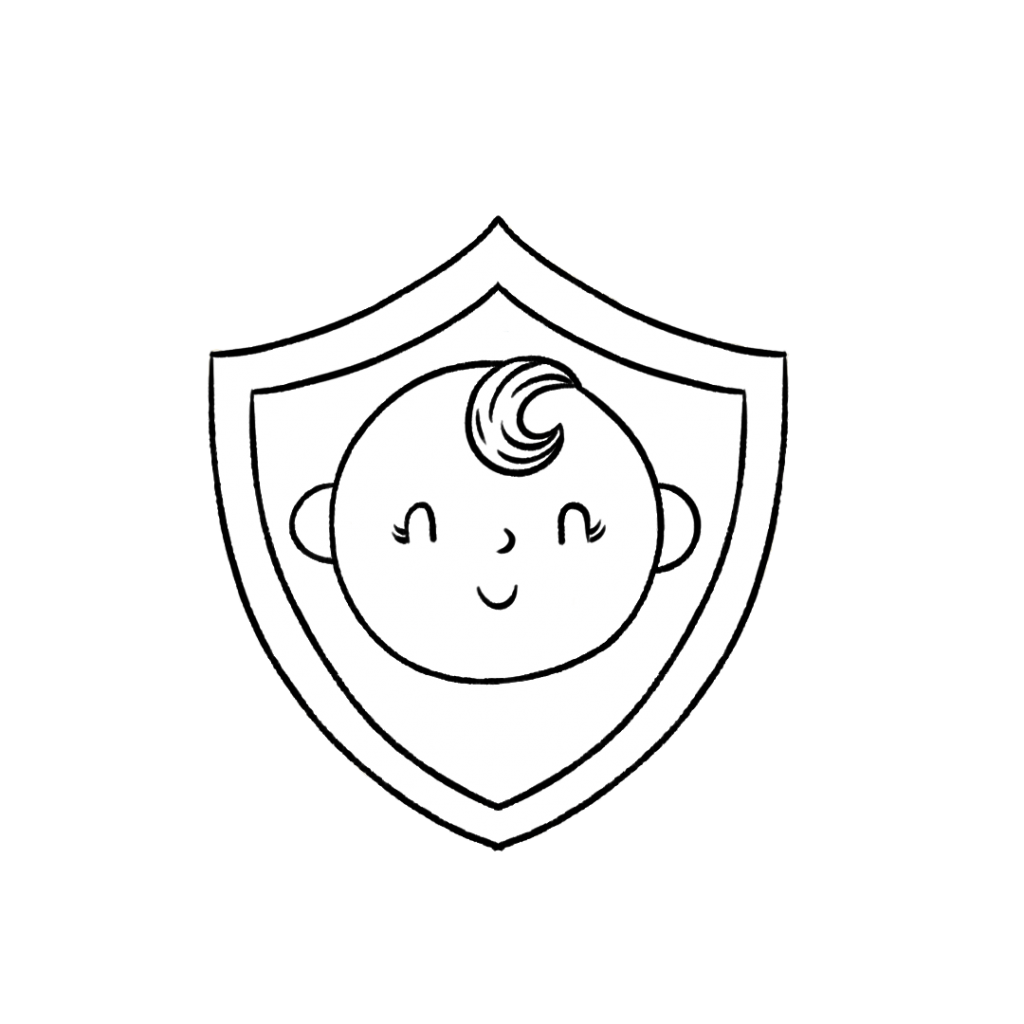 This recipe is safe to use with kids aged 2+.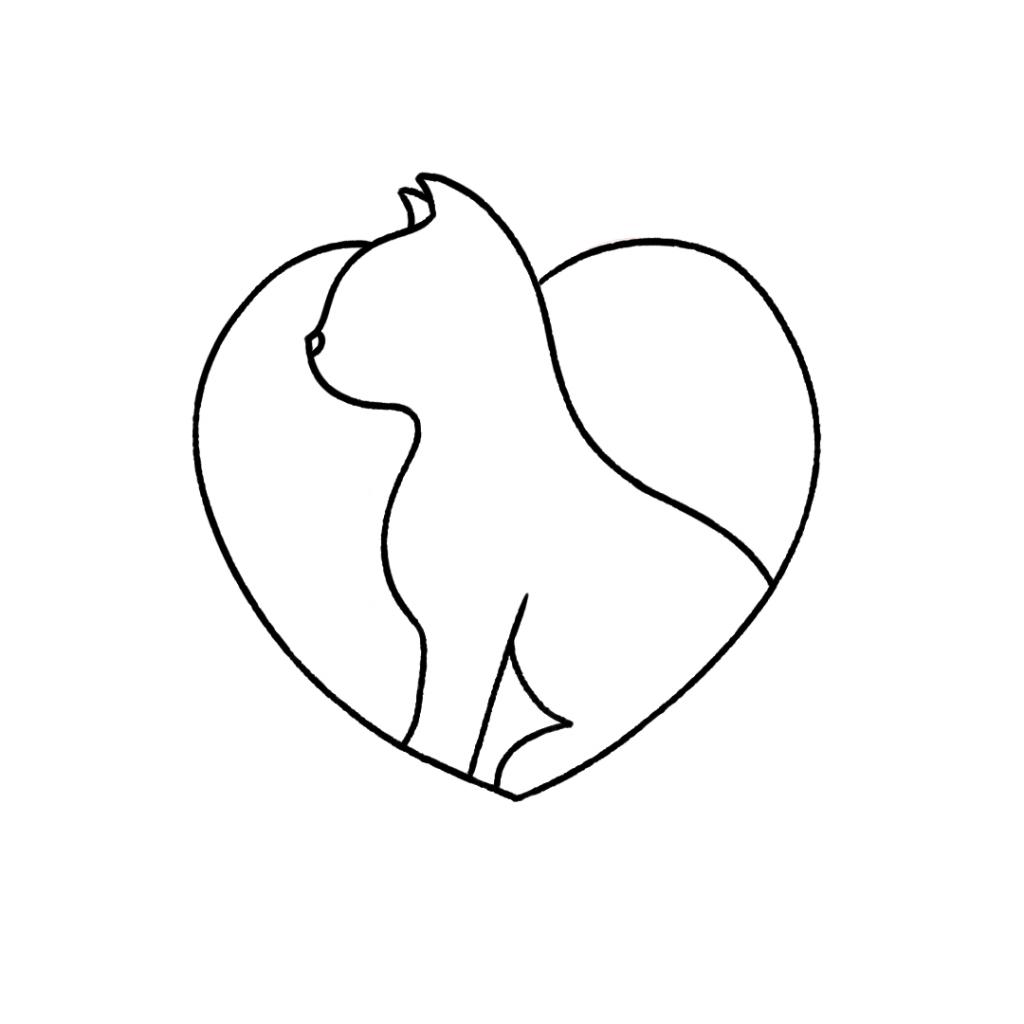 This essential oil recipe is generally safe to use around cats. For more information on using essential oils with cats, check out this blog post.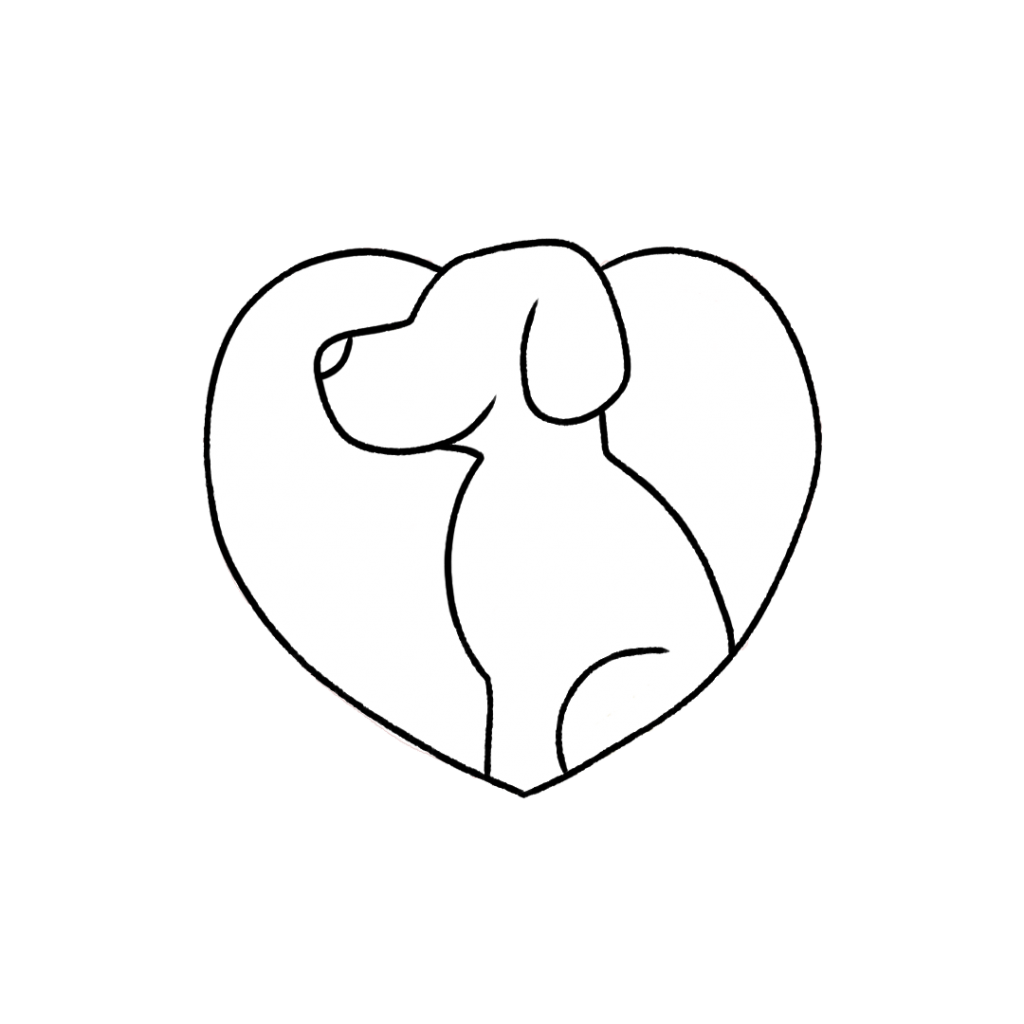 For more information on using essential oils with dogs, check out this blog post. 
We don't recommend ingesting essential oils unless under the direction of a doctor certified in aromatherapy. For more information on why we don't ingest essential oils check out this blog post.
*Please note: This post is a compilation of suggestions made by those that have extensively used essential oils and has not been verified scientifically with clinical tests nor reviewed by medical experts. It is anecdotal information and should be treated as such. For serious medical concerns, please consult your doctor. The statements given in this blog post have not been verified by the FDA
Beauty Skin Care Balm Recipe
Beauty Skin Care Moisturizing Balm with Essential Oils
Time: 10 minutes
Est. Shelf Life: 1 year
Yield: 2.5 fl oz
Dilution Rate: ~3%
Ingredients
1/4 cup coconut oil (solid)

2 tsp cornstarch*

2 tsp almond oil

1 tsp beeswax

10 drops Marjoram Essential Oil

15 drops Lemon Essential Oil

10 drops Spearmint Essential Oil

Lotion tube
Directions
In a double boiler (or microwave using short intervals), melt the coconut oil, almond oil, and beeswax together.
Remove from heat and stir in essential oils.
Add the cornstarch and stir.
Pour mixture into a 2 oz push-up container. If the mixture is too solid to pour, briefly place it on the heat.
To use, apply to dry skin (like the bottoms of your feet or cuticles) to moisturize and improve the appearance of skin. 
Notes
Tip: This mixture is best poured once it has started to thicken slightly, otherwise it may leak out of the container.
Bye-Bye Dry Skin!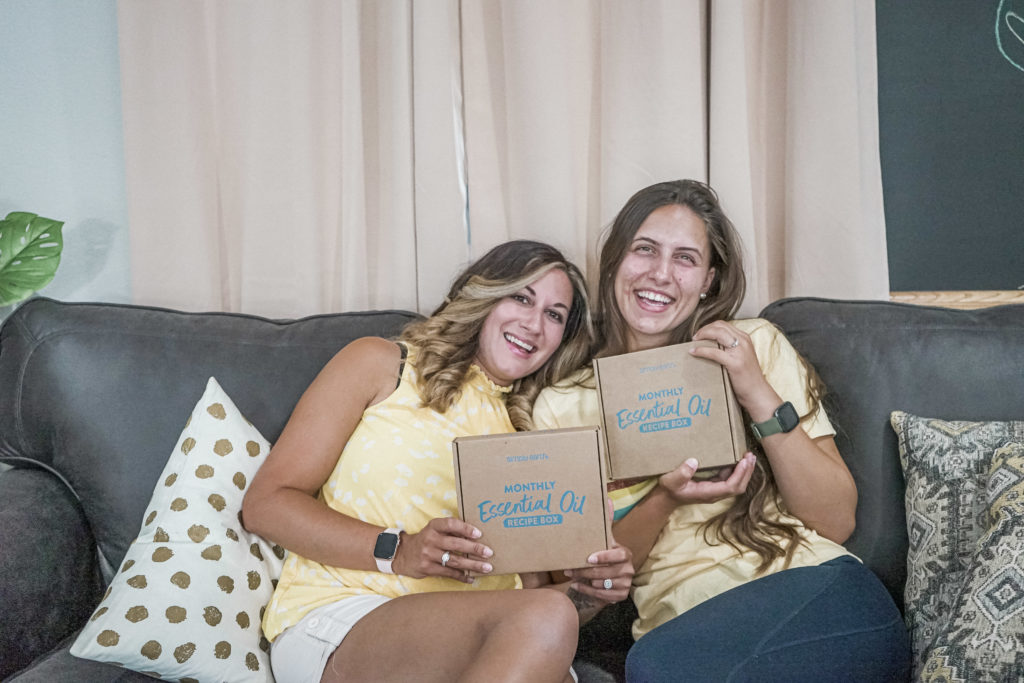 Your skin deserves the best care. Don't let toxin-filled products touch your skin, they may just do more harm than good. Instead, make your own all-natural skincare products in the comforts of your home. We will guide you along the way. Are you ready to live toxin free? We'd love to hear about it on social media with @fromsimplyearth and in the comments below!
Are you ready to master essential oils? You get FREE access to our Hero Course if you subscribe to our Monthly Essential Oil Recipe Box. With it, you'll receive 4 pure essential oils, 6 aromatherapist-created recipes, and more—all delivered directly to your door each month for just $44.99/month. Plus, we'll give you a FREE Big Bonus Box!
Don't miss out on the all-natural fun that comes with the Recipe Box; get yours today: Subscribe now to learn how to use essential oils!
---
References: