When summer comes around, our family is outside enjoying the weather as much as we can.
While being outdoor does so much for our holistic wellness, it can be damaging to our skin. Palmarosa Essential Oil has soothing benefits that will refresh your skin after spending the day in the sun!
In this post, you'll learn about the Palmarosa Essential Oil benefits, ways to use it, see amazing recipes, learn how the oil works, and how to use it safely.
Palmarosa Essential Oil Benefits and Uses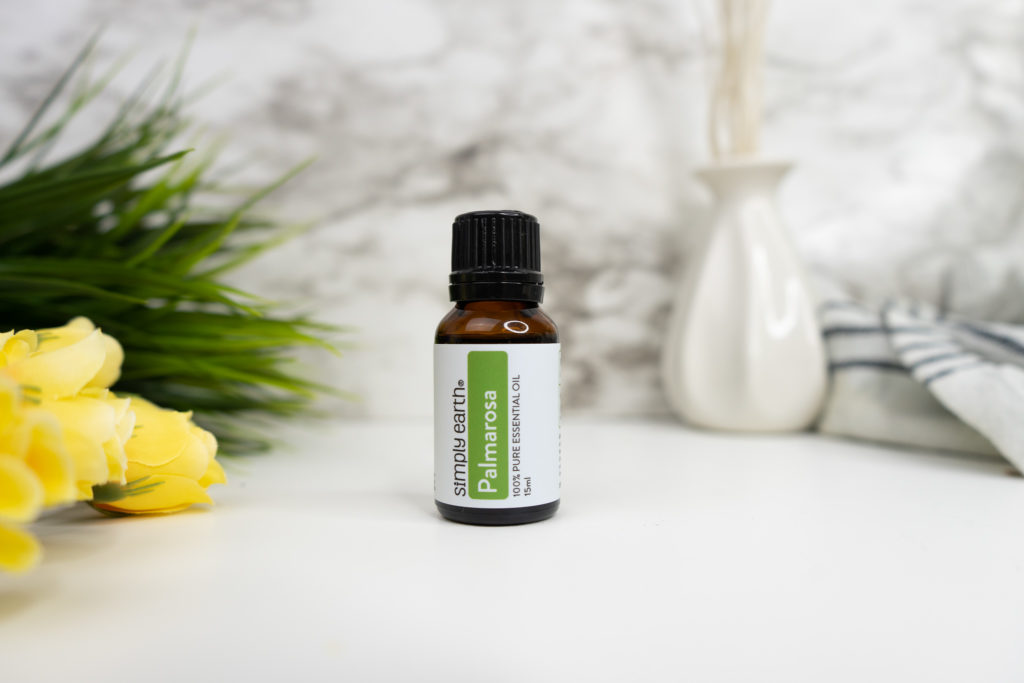 Airborne Antimicrobial
Ever want to sanitize your whole house after a nasty sickness? Diffuse Palmarosa to help disinfect the air. In this study1, it was shown to have antifungal and antibacterial properties so you can take care of your home naturally.
Anti-Inflammatory & Cooling
Palmarosa Essential Oil also has anti-inflammatory properties according to this study2. When applied to the skin, it creates a cooling sensation. Dilute it in a carrier oil and apply it to aches, pains, and arthritic areas.
Calming
Diffusing Palmarosa Essential Oil has been shown to create a calming effect, especially with feelings associated with jealousy. It's used to help calm heart palpitations, insomnia, anxiety, agitation, stress, and other challenging behaviors as shown in this study3.
Immune Support
In another study4, Palmarosa helps stimulate the immune system to help heal a variety of ailments. Diffuse it not only to clear the air but to boost your own immune system as well!
Skin Healing
Dry skin, swelling, dermatitis, eczema, psoriasis, skin infections, and fungus are all skin issues that Palmarosa Essential Oil can help with, as shown in this study5. By balancing skin sebum and stimulating cell regeneration, Palmarosa Essential Oil is great to have on hand for all kinds of skin ailments.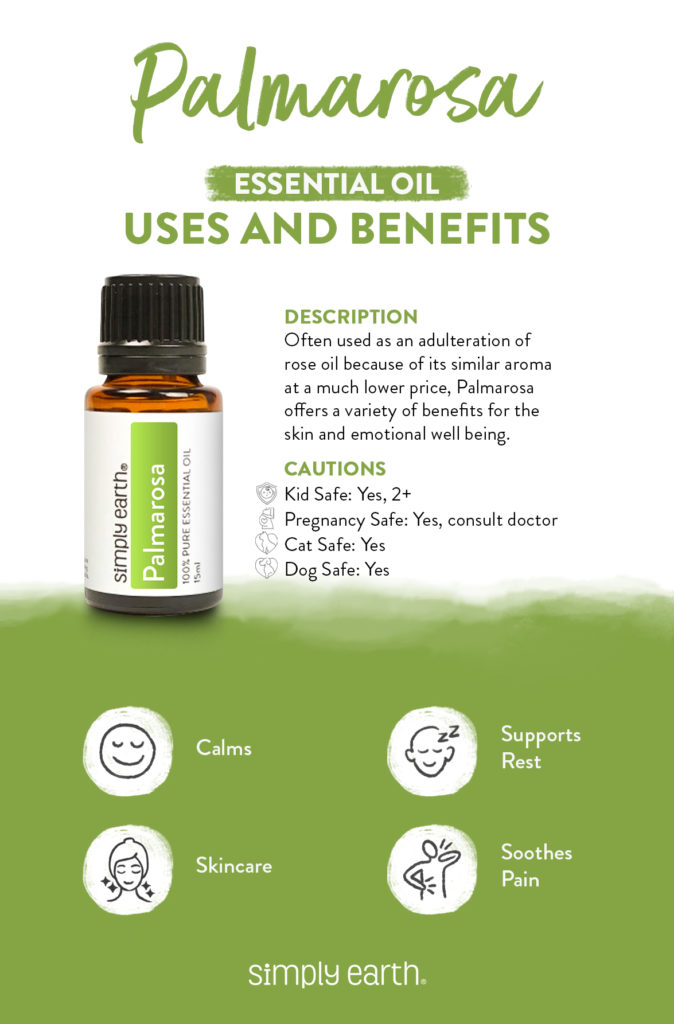 Palmarosa Essential Oil Blends Well With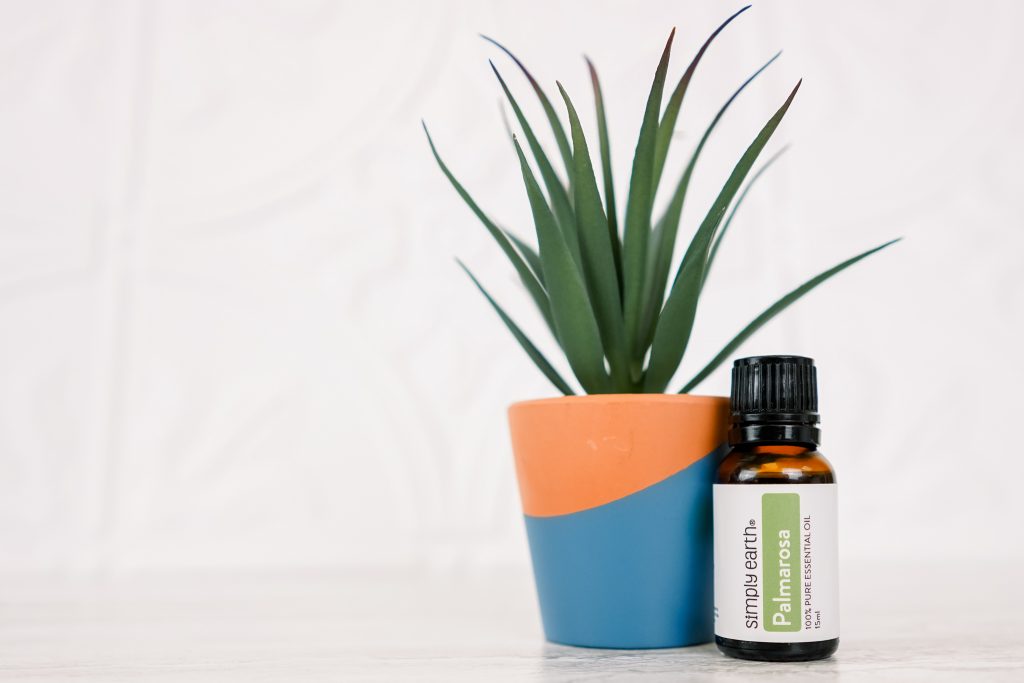 Want to try making some blends with Palmarosa Essential Oil? Its rosy-floral, herbaceous aroma blends well with other rosy-smelling oils like Geranium and Helichrysum Essential Oils. You can also try it with Sandalwood and Patchouli to add an earthy note.
What's the Science Behind Palmarosa Essential Oil?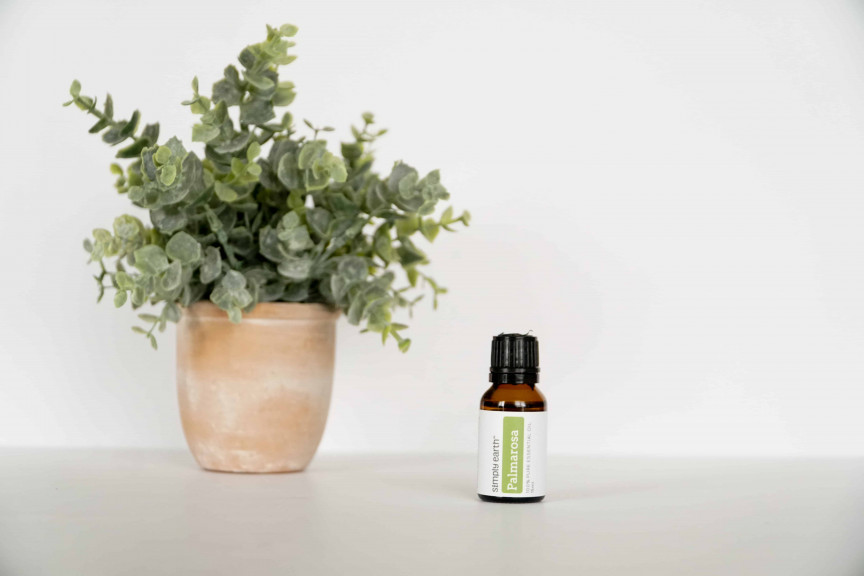 Palmarosa Essential Oil's main chemical component is geraniol.
Geraniol
Its high concentration of geraniol in this oil not only gives it the rosy aroma but is also how we know which properties and benefits this oil offers. Geraniol has anxiety-relieving, antibacterial, antifungal6, and anti-inflammatory properties.
What Earthies Are Saying About It
Check out what our Earthies have to say about Palmarosa Essential Oil.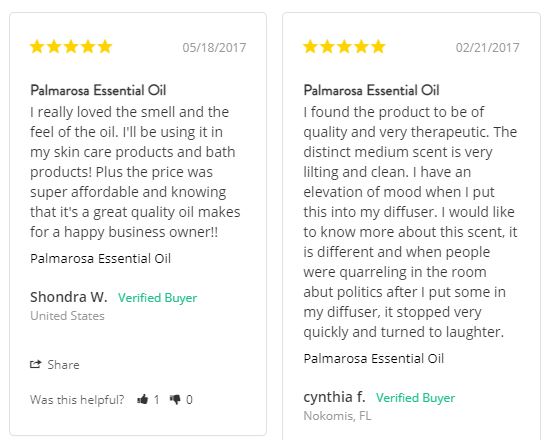 What I Love About This Oil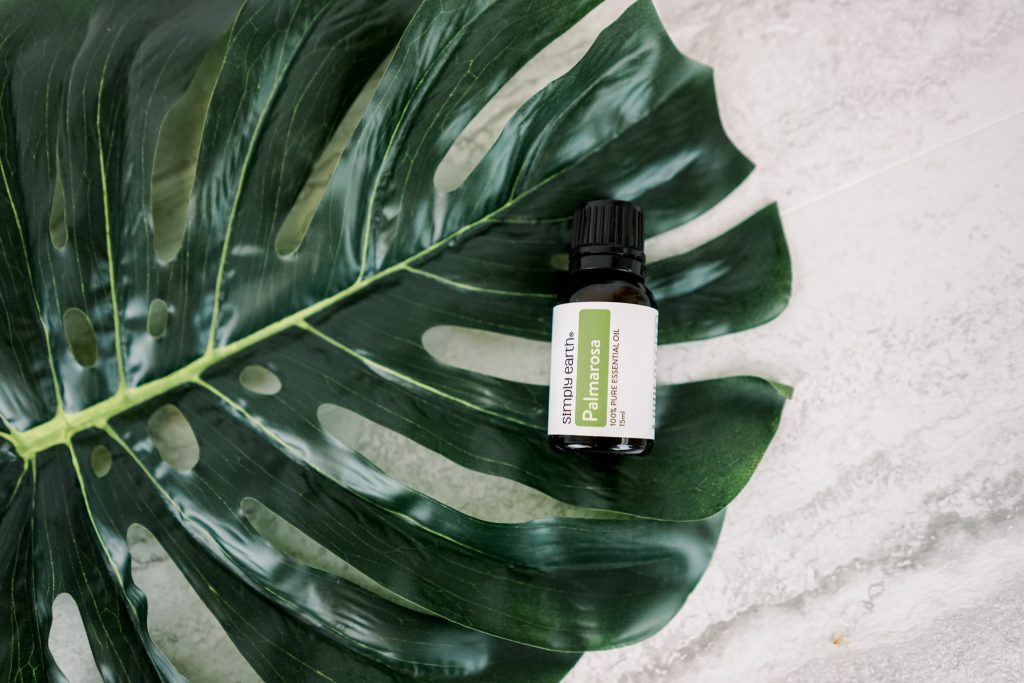 I'm very prone to sunburn, so I love using this oil in caring for my skin after too much time spent in the sun. I'm also a fan of its rosy aroma. Blending it with Patchouli Essential Oil is so calming!
Things to Remember When Using Palmarosa Essential Oil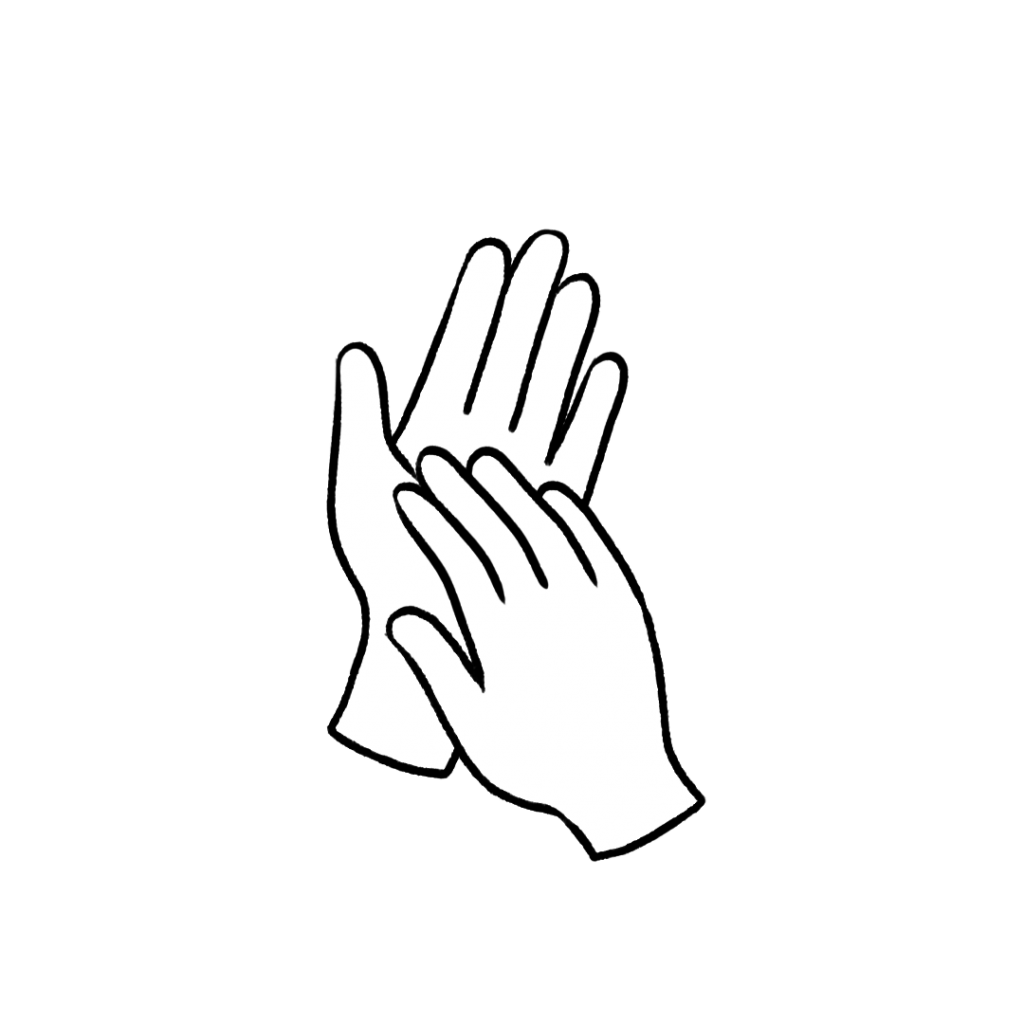 Always dilute an essential oil when using it on the skin. This essential oil recipe is unlikely to cause skin irritation when diluted properly. If the oil has been oxidized (left with the cap off for long periods of time) it is more likely to cause skin irritation. Check out this dilution chart for diluting this essential oil properly.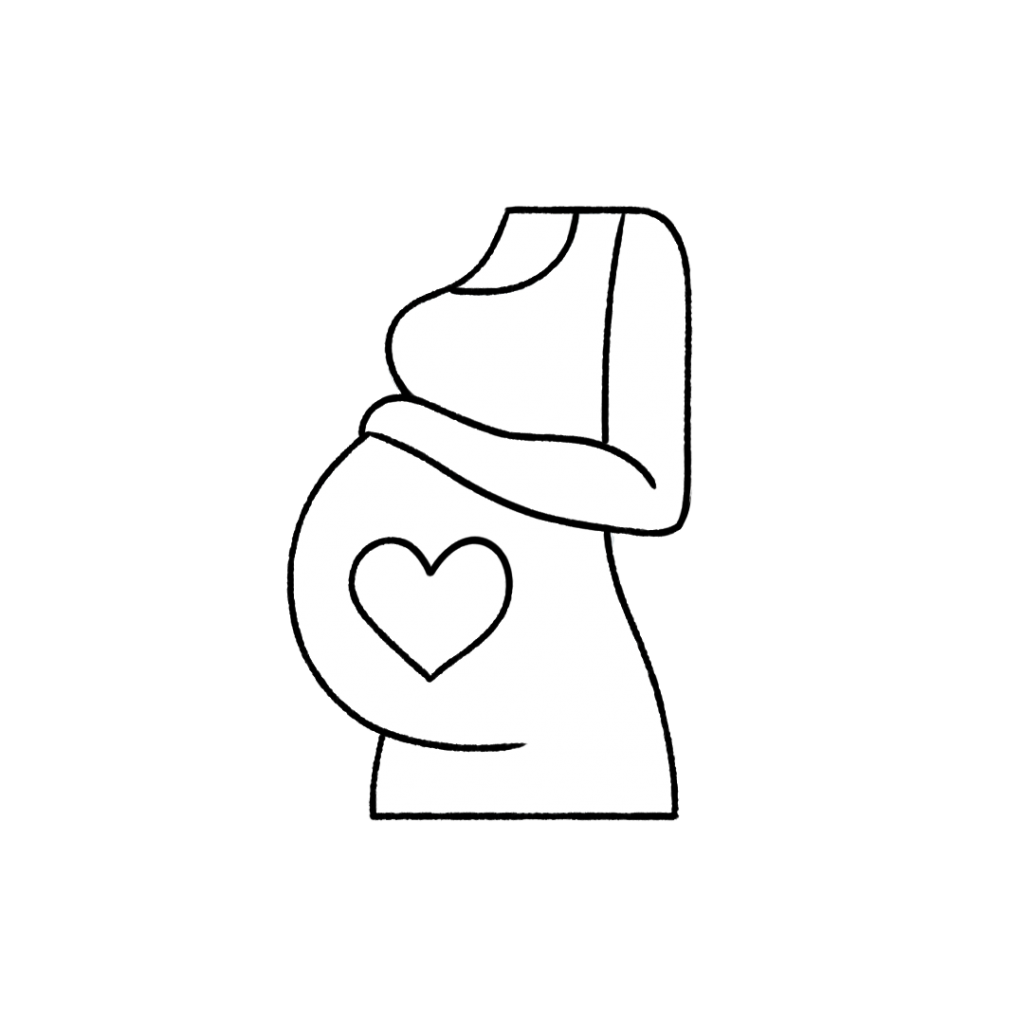 This oil is generally safe to use if you are pregnant. Consult your doctor prior to use.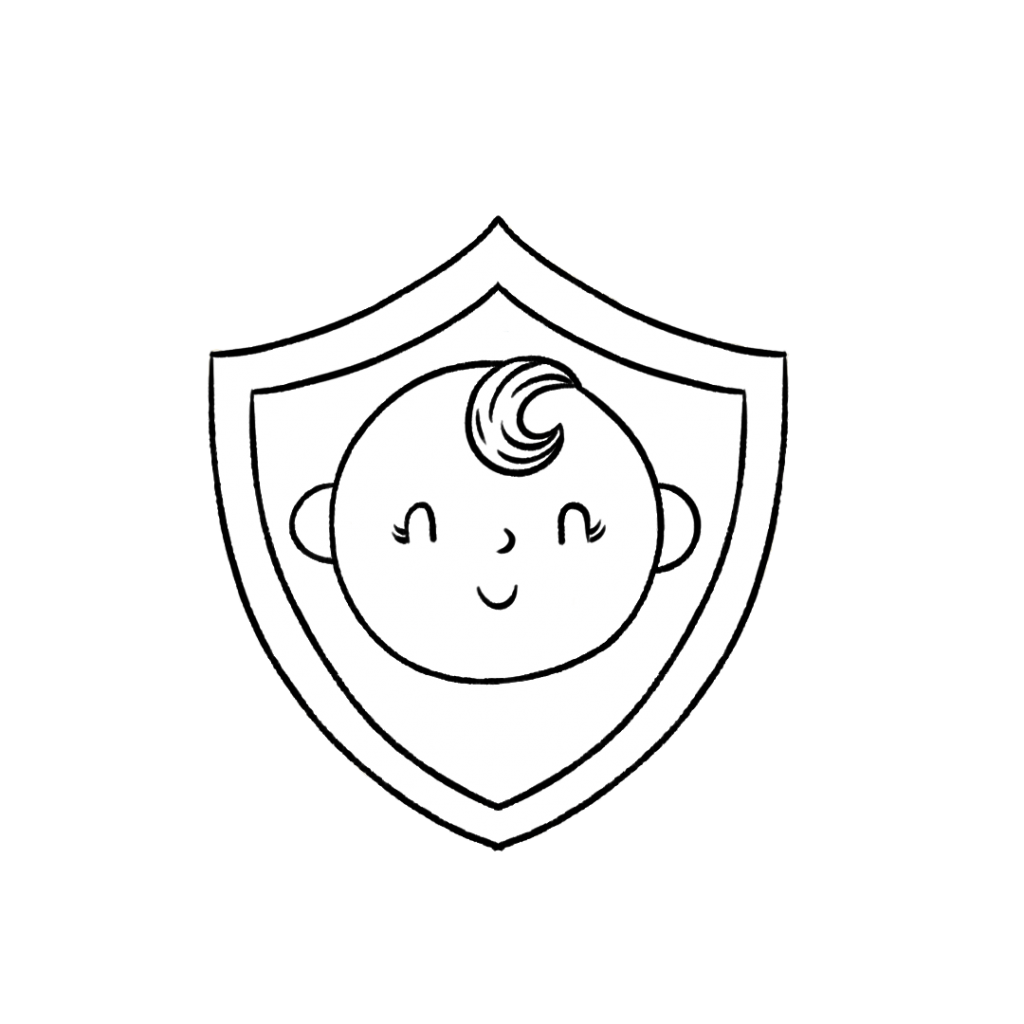 This essential oil is safe to use with kids age 2+.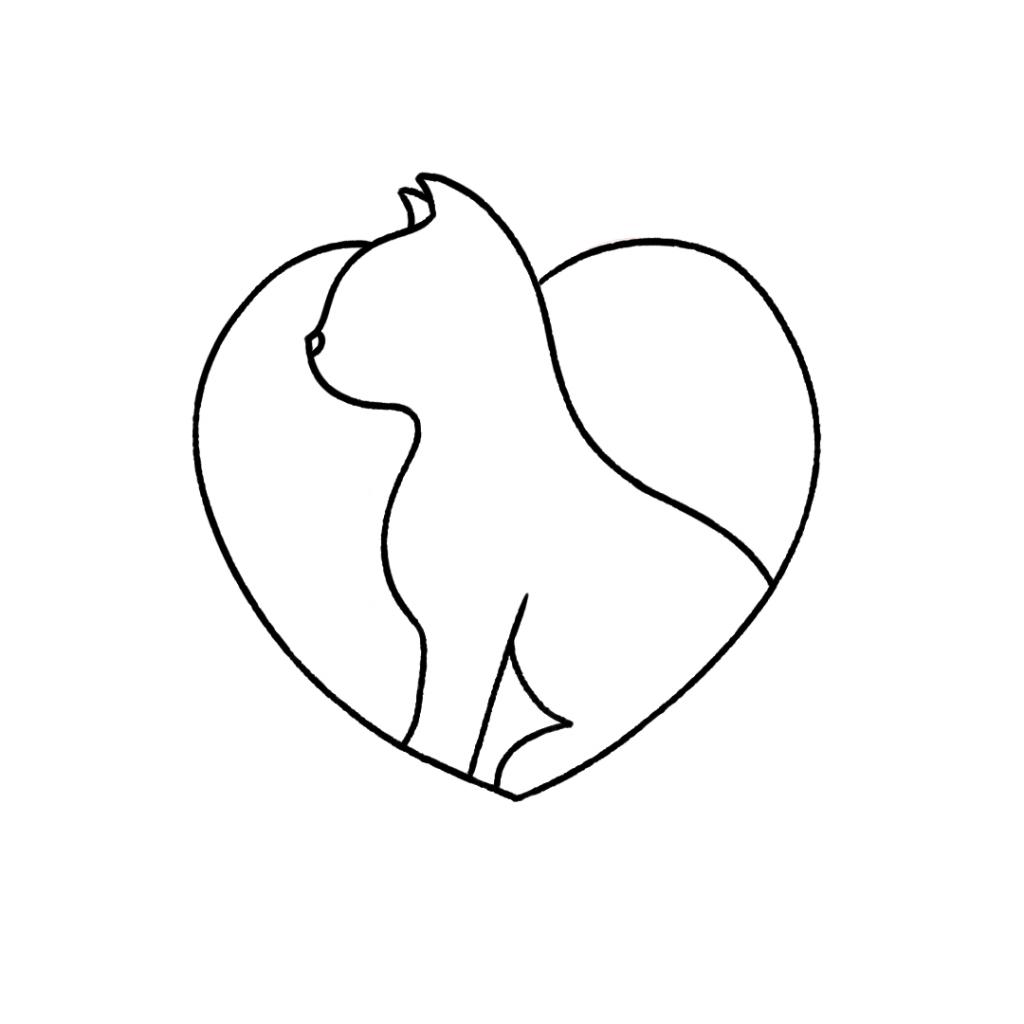 This essential oil is generally safe to diffuse and use topically on cats. For more information on using essential oils with cats, check out this blog post.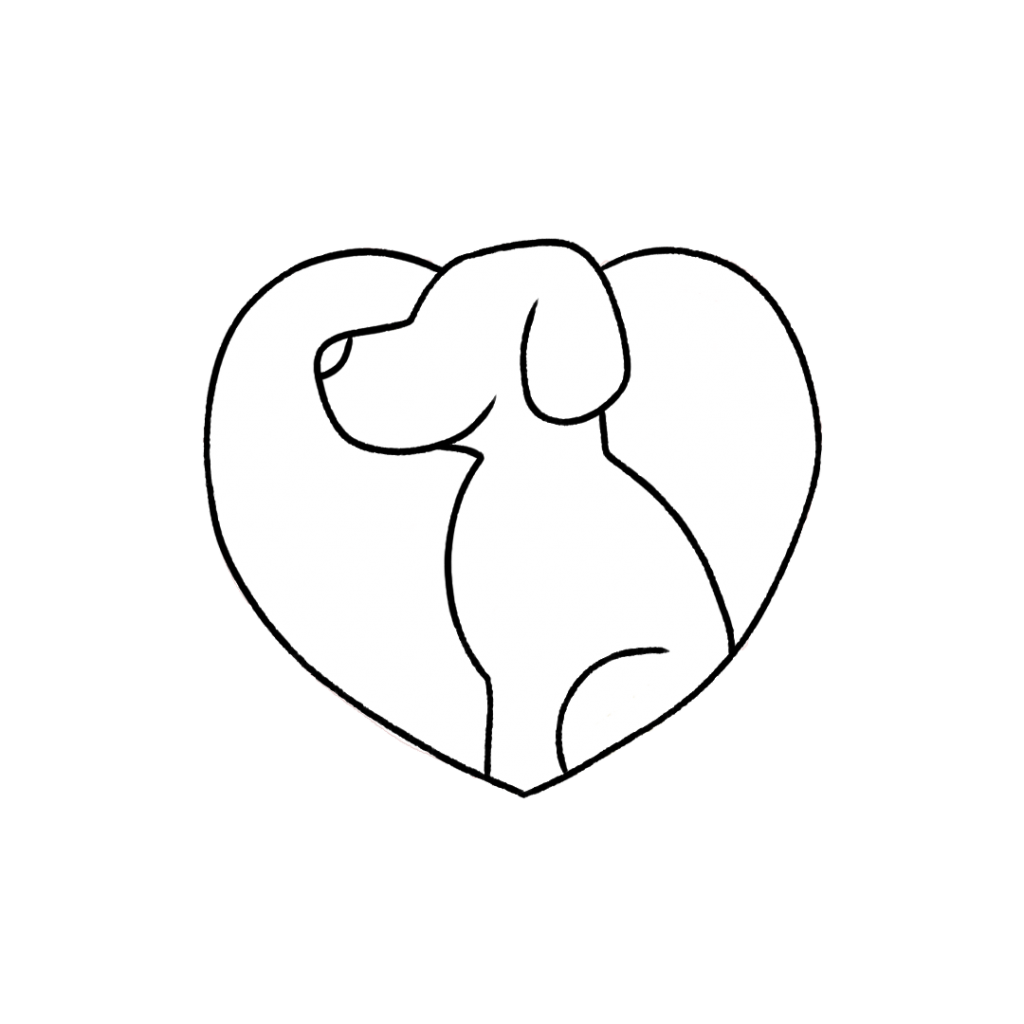 This essential oil is generally safe to diffuse and use topically on dogs. For more information on using essential oils with dogs, check out this blog post.
We don't recommend ingesting essential oils unless under the direction of a doctor certified in aromatherapy. For more information on why we don't ingest essential oils check out this blog post.
*Please note: This post is a compilation of suggestions made by those that have extensively used essential oils and has not been verified scientifically with clinical tests nor reviewed by medical experts. It is anecdotal information and should be treated as such. For serious medical concerns, please consult your doctor. The statements given in this blog post have not been verified by the FDA
How Are You Going to Use This Oil?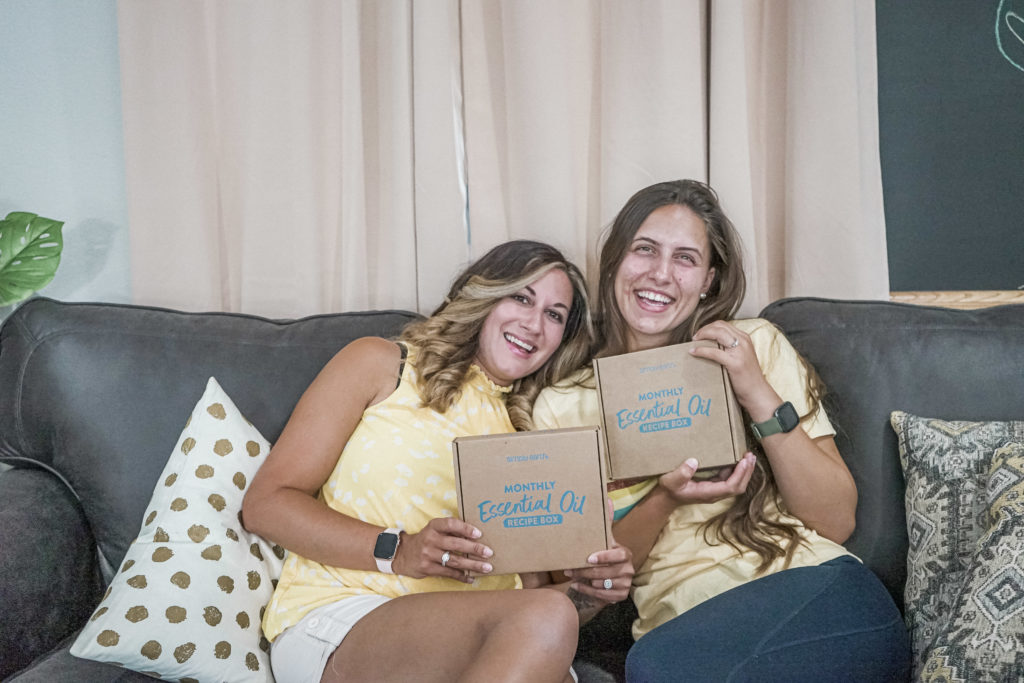 Palmarosa is very aromatic and has tons of beneficial benefits in both physical and mental wellness. What recipe are you going to make first using Palmarosa Essential Oil? We'd love to hear about it on social media with @fromsimplyearth and in the comments below!
Are you ready to master essential oils? You get FREE access to our Hero Course if you subscribe to our Monthly Essential Oil Recipe Box. With it, you'll receive 4 pure essential oils, 6 aromatherapist-created recipes, and more—all delivered directly to your door each month for just $44.99/month. Plus, we'll give you a FREE Big Bonus Box!
Don't miss out on the all-natural fun that comes with the Recipe Box; get yours today: Subscribe now to learn how to use essential oils!
---
Resources: