Balsam Fir Essential Oil is one of my favorite oils because of its refreshing scent. The needles and twigs are gathered from the Balsam Fir tree and then steam distilled. This essential oil has a wide range of benefits for both physical and emotional wellness. If you want a natural way to improve your health, or simply desire the fresh, woodsy scent of the forest, Balsam Fir Essential Oil is a great choice.
In this blog post, I'll teach you how to use Balsam Fir Essential Oil and give you my favorite recipes with Balsam Fir — recipes that Earthies have been loving!
What I Love About Balsam Fir Essential Oil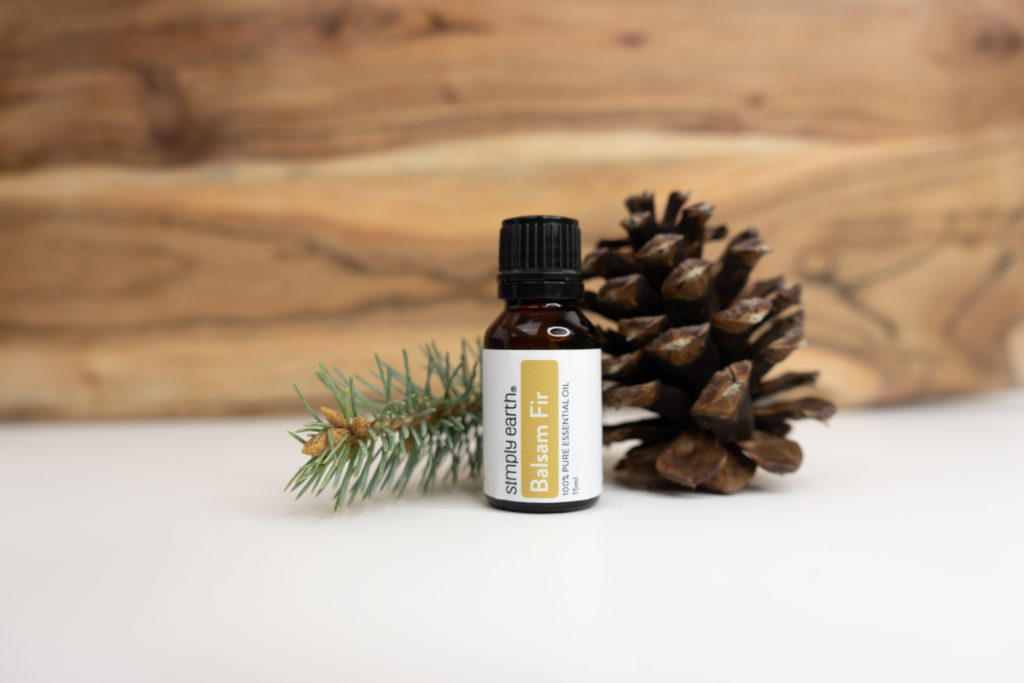 I love that this essential oil helps soothe discomfort. I also appreciate its balsamic and pine-like scent, making it a great oil to give as a gift to my husband or brothers.
Uses and Benefits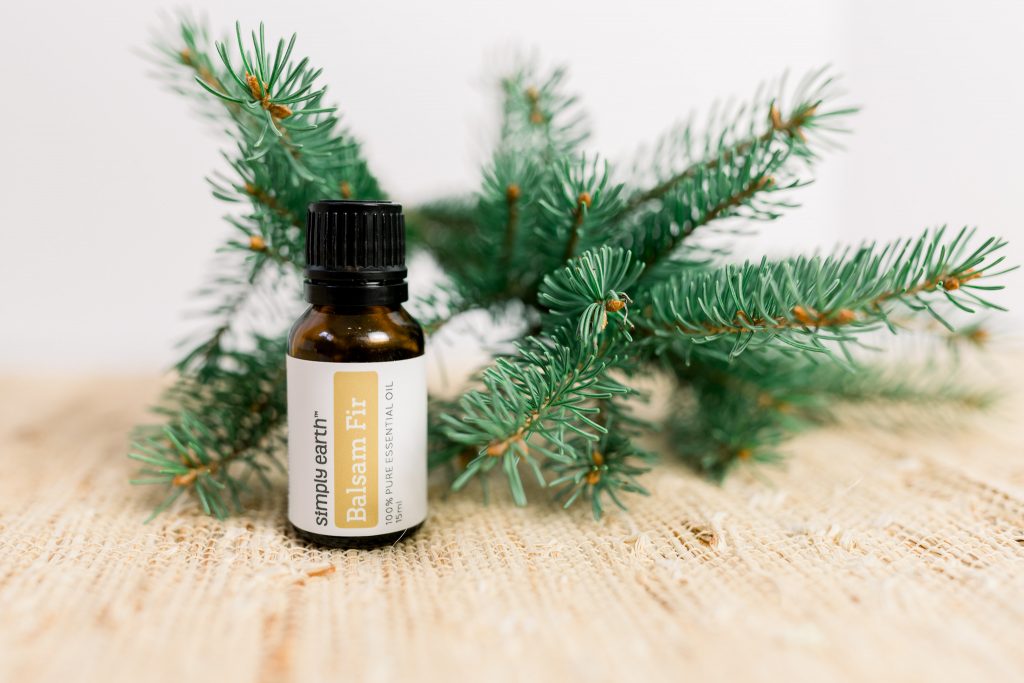 Uplifts
Balsam Fir Essential Oil supports awareness and may uplift your mood. When the winter days feel long and dark, I rely on its fresh and invigorating scent to help me get through dreary winter days with a positive outlook!
Deodorizes
This powerful oil has a balsamic, pine-like scent that may deodorize any space. Whether you have smelly shoes or a stinky garbage can, a few drops of Balsam Fir Essential Oil could take those odors and neutralize them. In addition, its pleasant and rejuvenating aroma will leave your home smelling fresh and clean.
Supports Respiration
Like many conifer oils, Balsam Fir Essential Oil is great for soothing respiration or other sinus issues, as shown in this study1. Try diffusing it with Eucalyptus, Peppermint, Tea Tree, or Rosemary Essential Oils to support your natural respiration.
Supports Joint Function
If you have swollen or painful joints, you need Balsam Fir Essential Oil. It penetrates quickly and helps soothe minor discomfort. This benefit is because of its anti-inflammatory properties per this study2.
Cleans
According to another study3, Balsam Fir Essential Oil has antibacterial properties, making it an excellent choice for cleaning. Add a few drops with your cleaning tablet the next time you make up a cleaning solution, and you will be delighted. This essential oil will make light work of dirt and grime and leave your house smelling fresh and clean–like a Christmas tree grove!
Reduces Appearances of Breakouts
As mentioned above, Balsam Fir Essential Oil has anti-inflammatory and anti-bacterial properties. These combined properties make this oil a powerhouse in reducing the appearance of breakouts.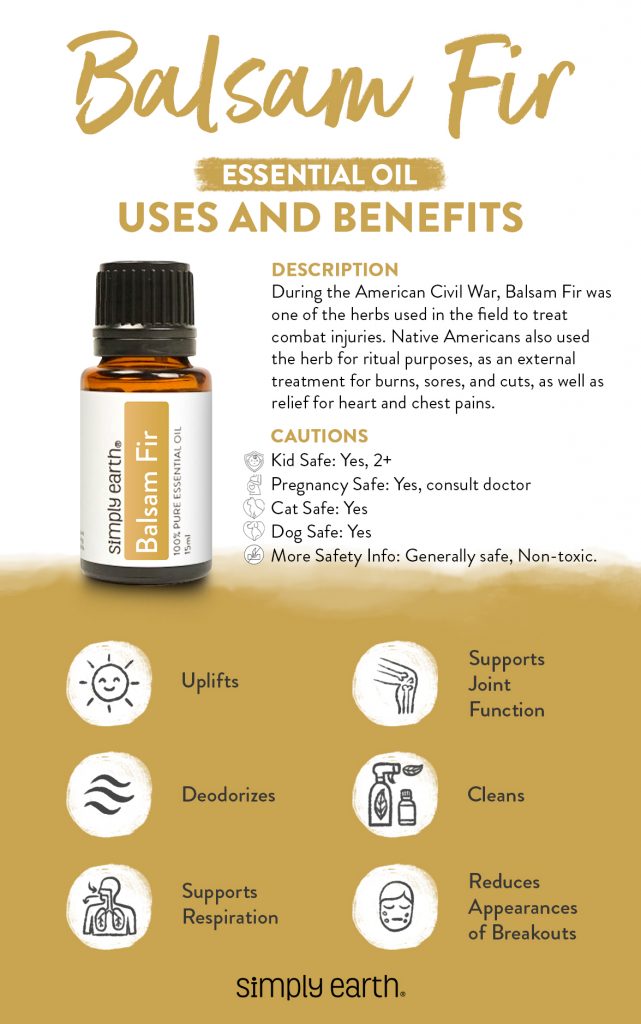 What the Oil Blends Well With
This oil smells sweet, clean, and softly balsamic with the aroma of freshly crushed needles. It blends well with Black Pepper, Cedarwood Himalayan, Lemon, Lavender, Rosemary, Sweet Orange, and Peppermint Essential Oils.
Simply Earth Blends That Use Balsam Fir Essential Oil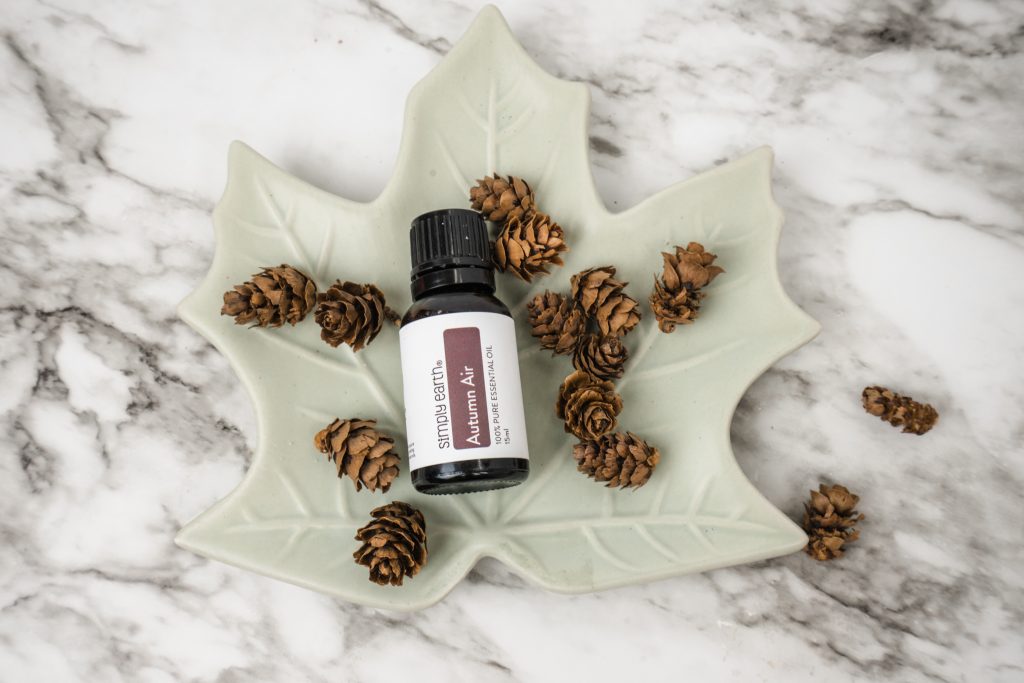 This blend is a combination of citrus and spicy oils and has the perfect aroma for the fall season; plus, it cleans the air!
Winter Spice is a great addition to give your home that Christmas scent, naturally! Perfect during winter as it helps clean the air and ease congestion.
The Science Behind Balsam Fir Essential Oil
Like Fir Needle, this oil's main constituents are α,β-pinene (45.77%) which reduces pain, liquefies mucus, and aids in expectoration; and Bornyl Acetate which is an antioxidant, anti-inflammatory, and pain reliever.
What Earthies Are Saying About Balsam Fir Oil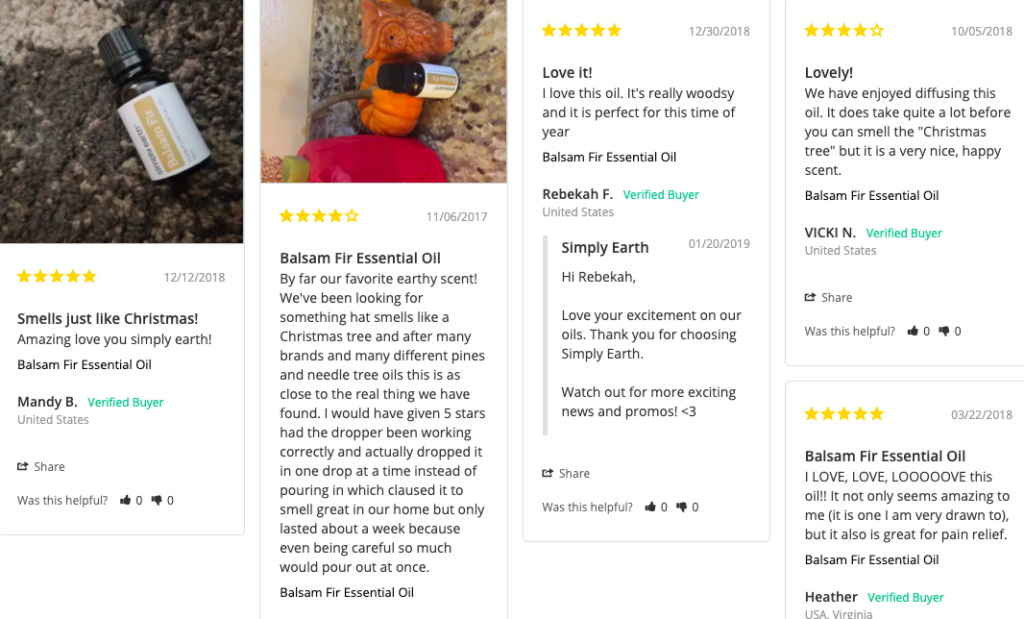 Things to Remember When Using This Oil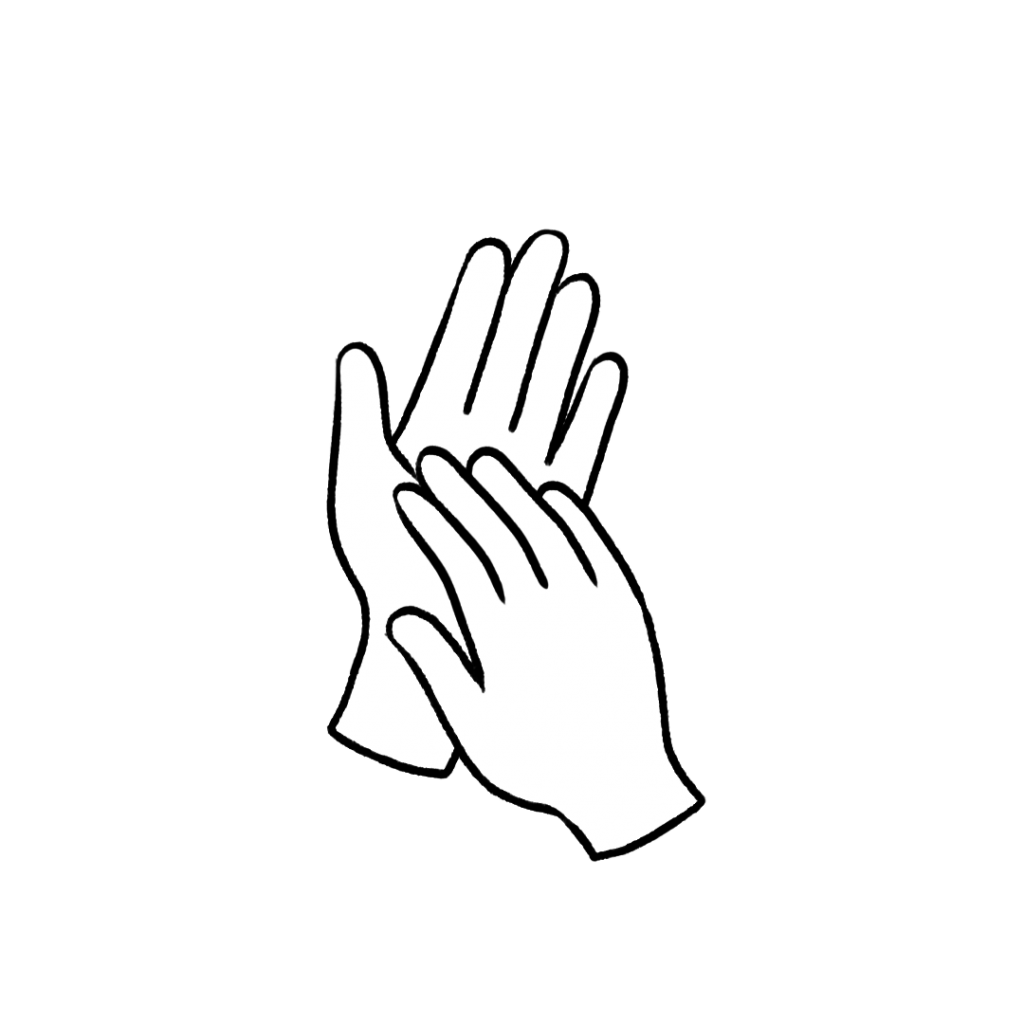 Always dilute an essential oil when using it on the skin. This essential oil is unlikely to cause skin irritation when diluted properly. Check out this dilution chart for diluting this essential oil properly.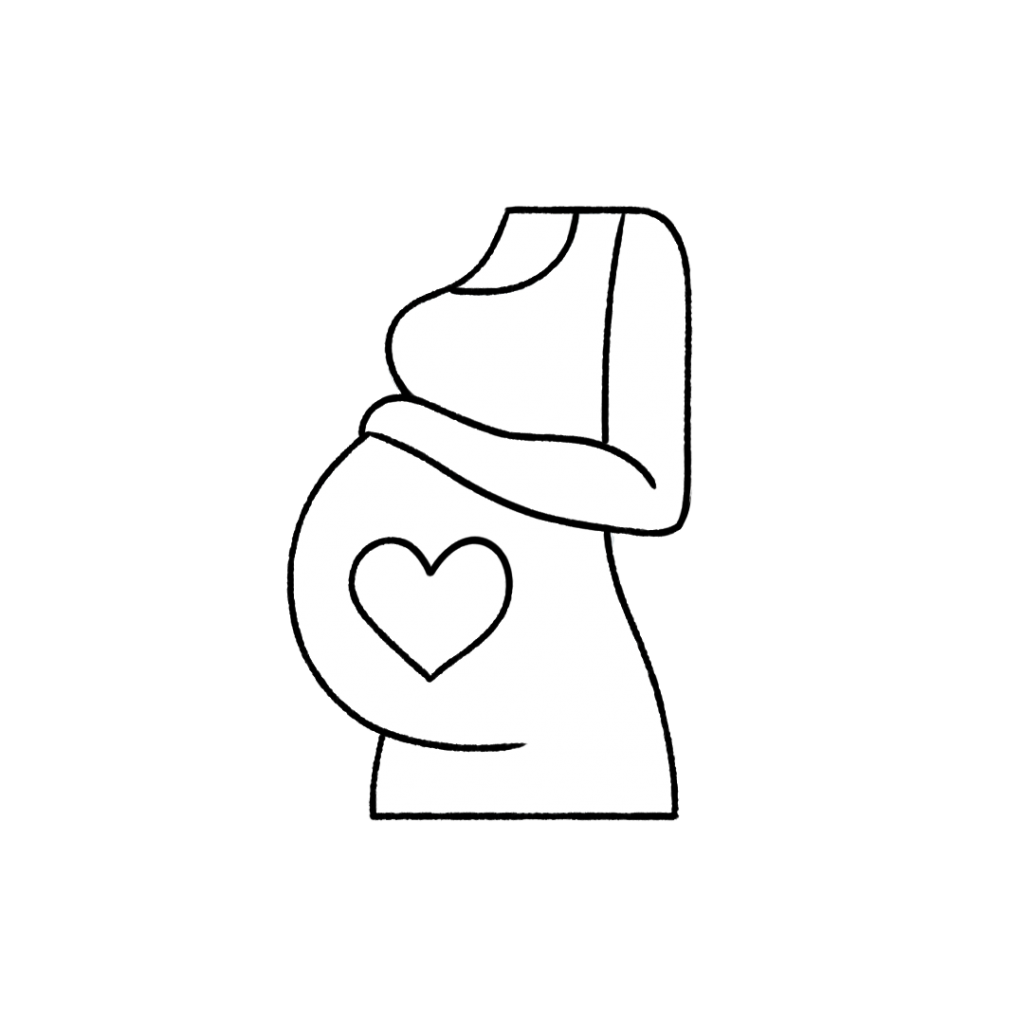 This oil is generally safe to use if you are pregnant. Consult your doctor prior to use.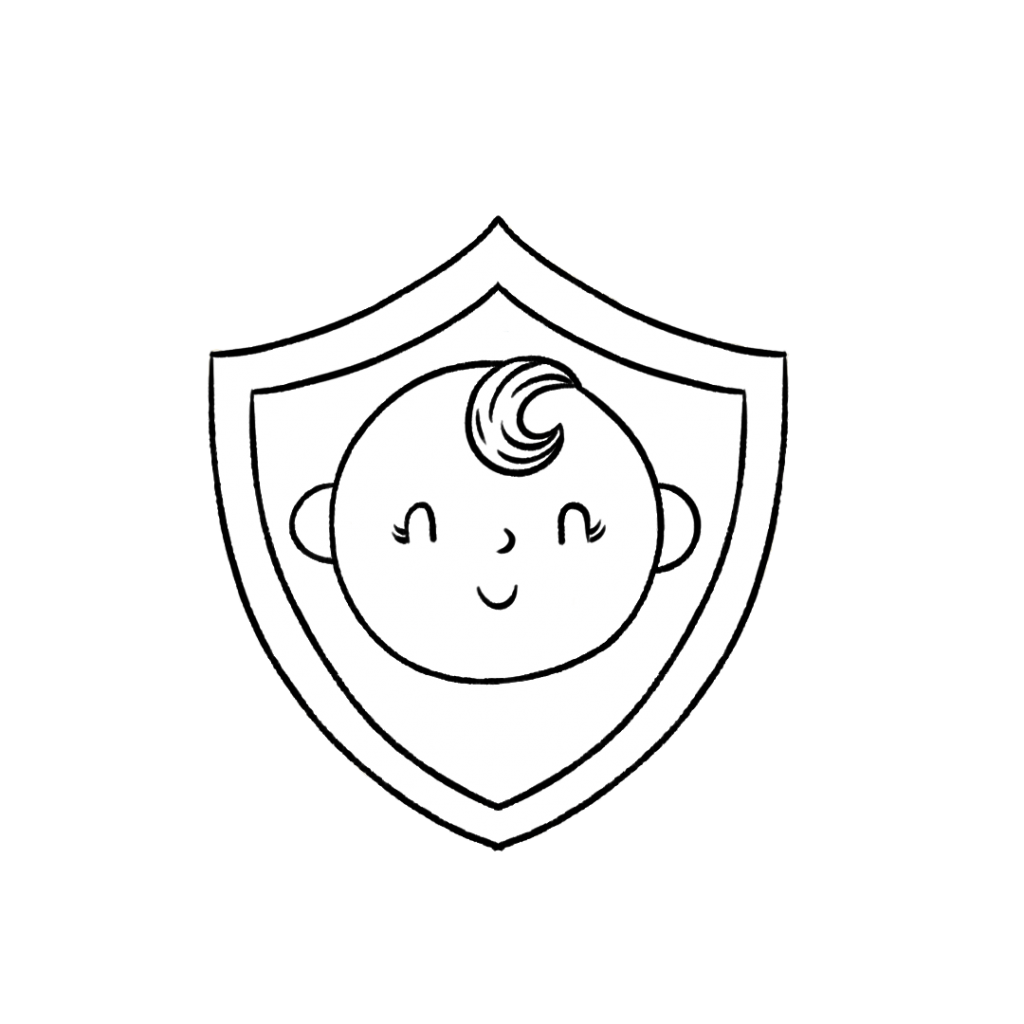 This essential oil is safe to use with kids 2+.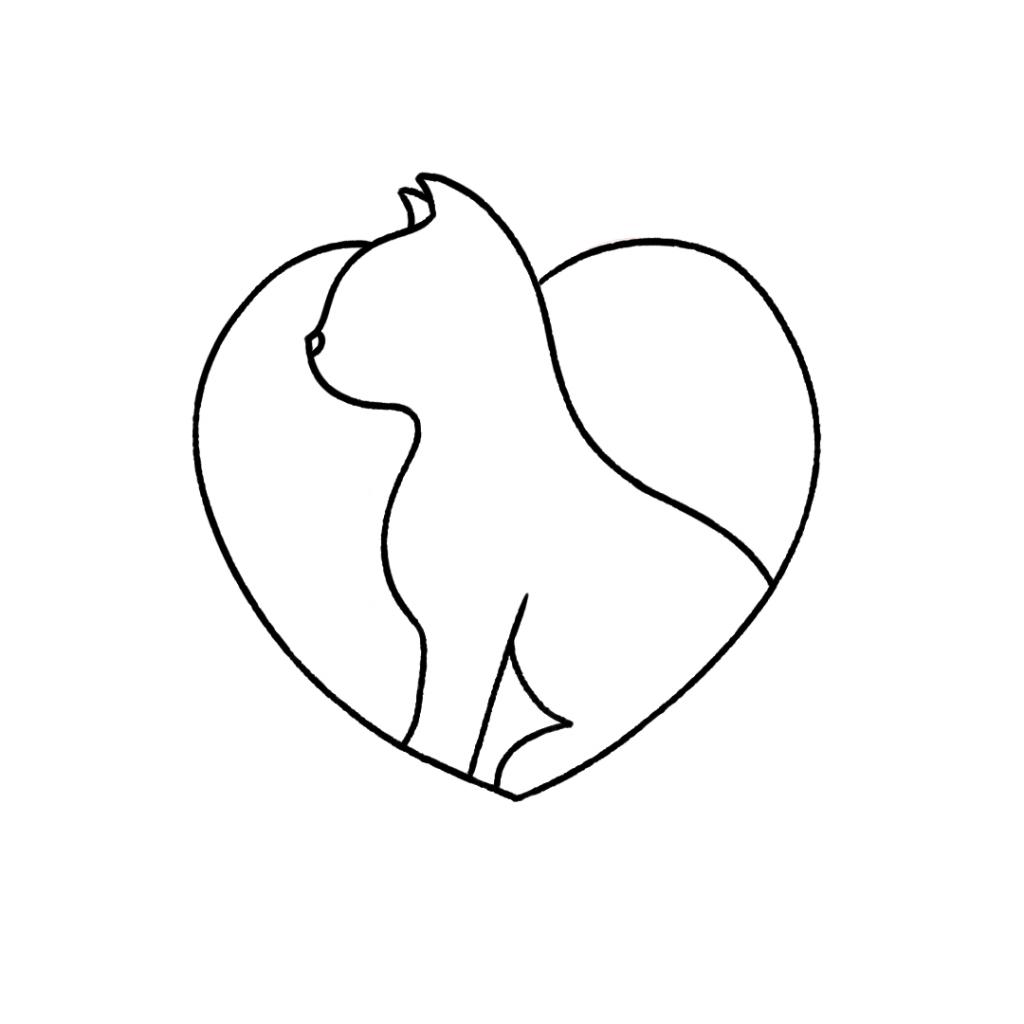 Balsam Fir Essential Oil is generally safe to use topically around cats. For more information on using essential oils with cats, check out this blog post.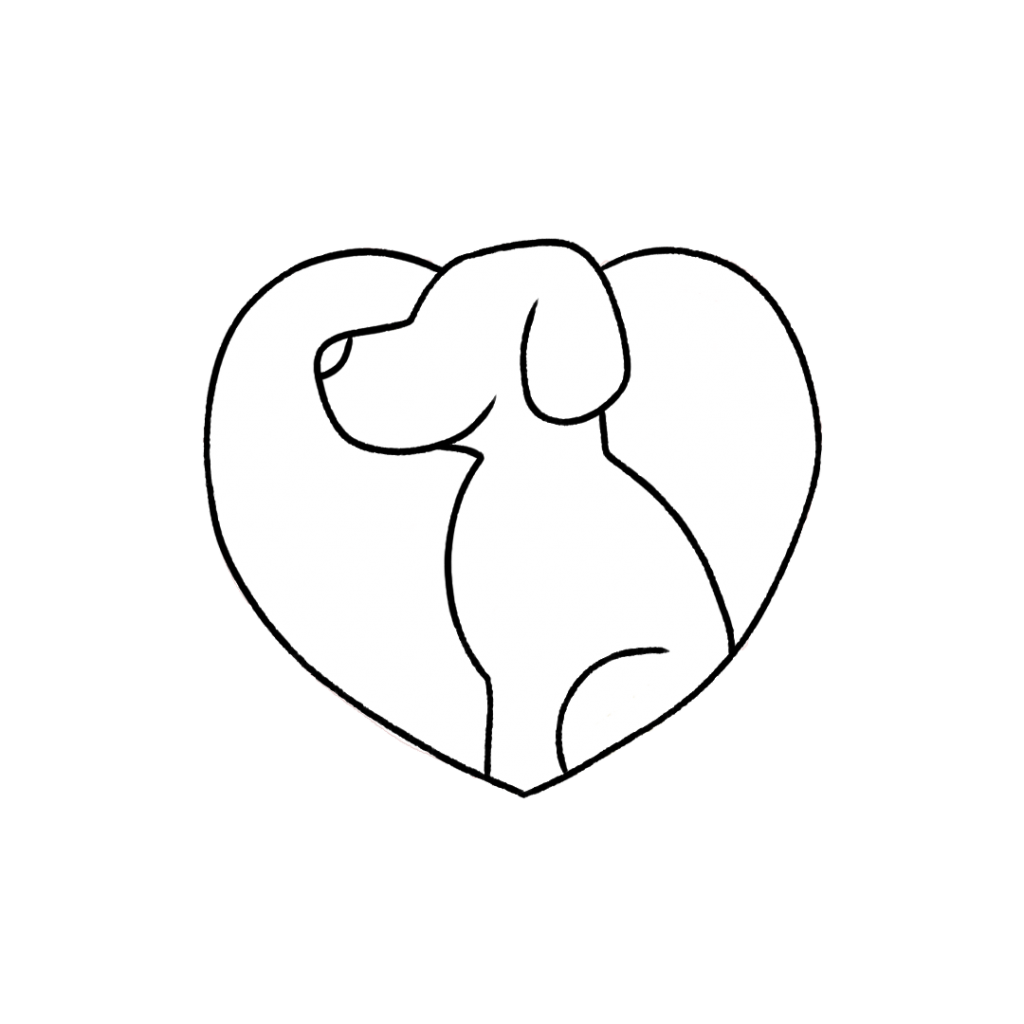 Balsam Fir Essential Oil is generally safe to use around dogs. For more information on using essential oils with dogs, check out this blog post.
We don't recommend ingesting essential oils unless under the direction of a doctor certified in aromatherapy. For more information on why we don't ingest essential oils check out this blog post.
These statements have not been evaluated by the Food and Drug Administration. This product is not intended to diagnose, treat, cure, or prevent any disease.
How Are You Going to Take Advantage of Balsam Fir Essential Oil Benefits?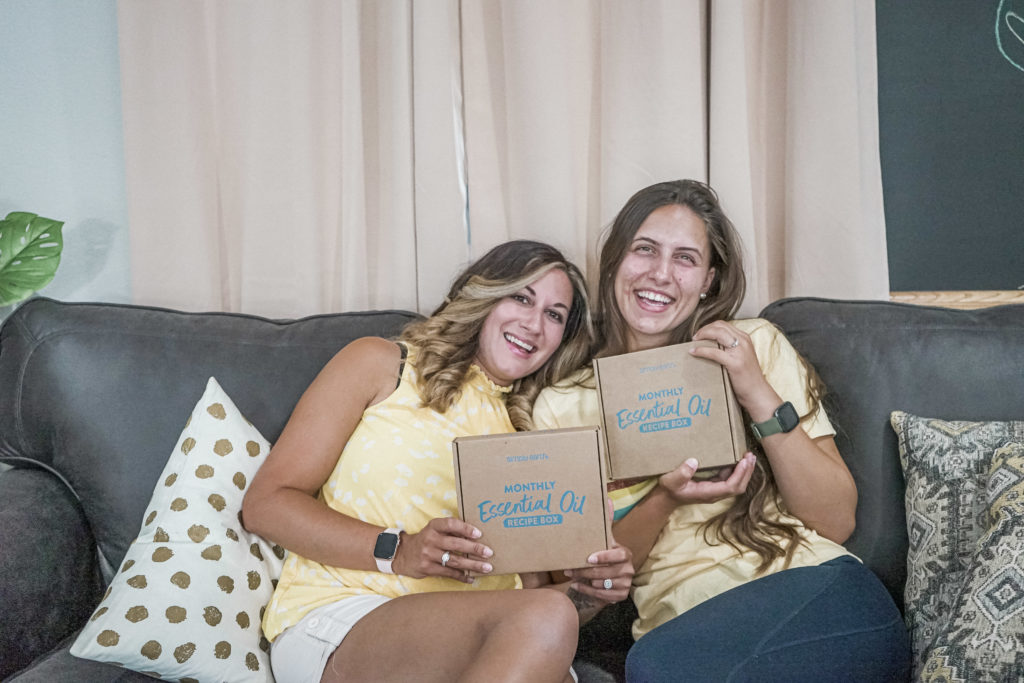 What recipe do you want us to create using Balsam Fir Essential Oil? Perhaps a balm? A body spray? Come on, share your ideas–we'd love to hear about it on social media with @fromsimplyearth with #imadethis and in the comments below!
Are you ready to master essential oils? You get FREE access to our Hero Course if you subscribe to our Monthly Essential Oil Recipe Box. With it, you'll receive 4 Pure Essential Oils, 6 Aromatherapist-Created Recipes, and FREE Essential Oil Recipe Supplies for Life—all delivered directly to your door each month for just $44.99/month. Plus, we'll give you a FREE Big Bonus Box!
Don't miss out on the all-natural fun that comes with the Recipe Box; get yours today: Subscribe now to learn how to use essential oils!
---
Resources:
M. H. Kamyar. United States Patent Application Publication: Essential Oil Diffusion, Patent US20090169487 A1, 2009 Jul
He Yang, Rugang Zhao, Hao Chen, Pu Jia, Li Bao, Hai Tang, Bornyl acetate has an anti-inflammatory effect in human chondrocytes via induction of IL-11, 2014 Dec
Pichette A, Larouche PL, Lebrun M, Legault J. Composition and antibacterial activity of Abies balsamea essential oil. 2006 May