What makes you light a candle?
For me, it's always something that I do when I'm being intentional in creating a relaxing atmosphere. When I know we are going to enjoy a night in, cozying up under a blanket reading and relaxing.
This essential oil candle recipe is the perfect thing for setting that cozy scene: Cassia and Balsam Fir Candle.
What I Love About This Recipe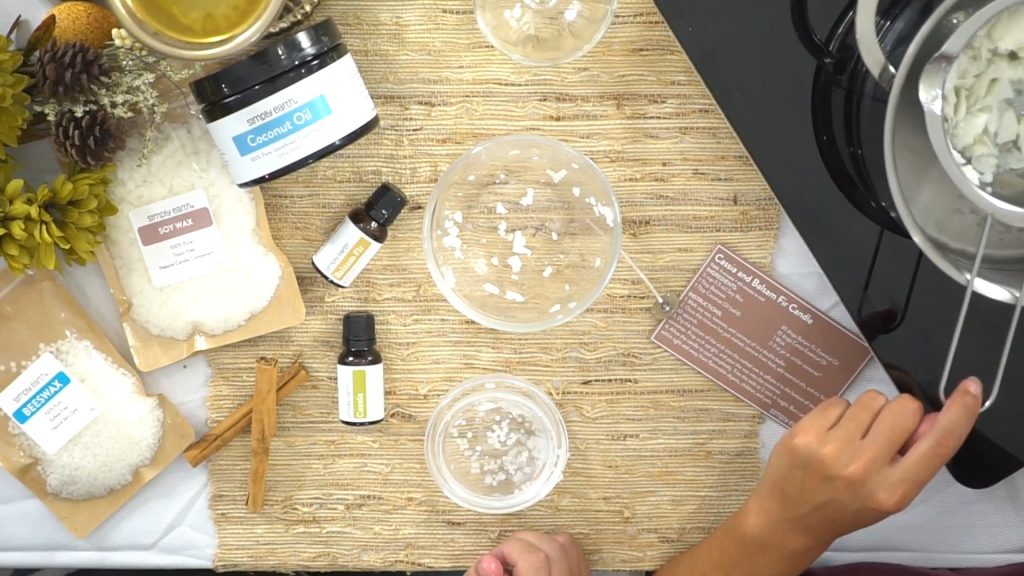 Even though we live in the middle of town, this candle makes me feel like I'm enjoying an autumn day in the middle of the woods – perfect for a cozy evening at home.
What's in This Essential Oil Candles Recipe?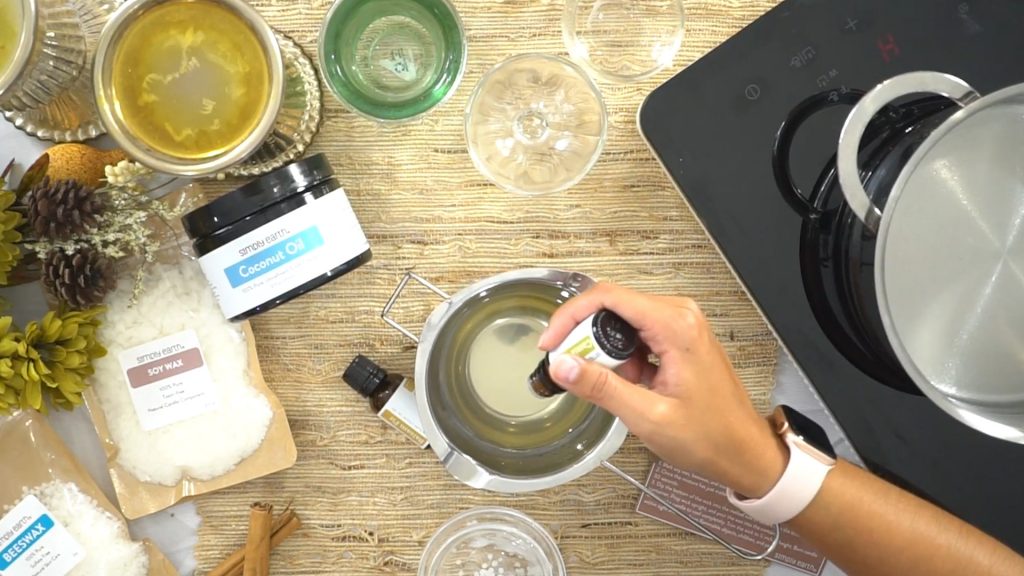 Soy Wax
This natural candle wax creates a white candle that super easy to work with
Coconut Oil
We'll be using coconut oil to help slow the burn time of the candle. It's also a great natural additive to help get more out of your soy wax and beeswax.
Beeswax
Beeswax creates a honey scent to a candle. It's another great natural wax for making candles.
Wick
There are a lot of different wicks to choose from, but we used a braided cotton and paper wick for its gentle burn and sustainability.
Cassia and Balsam Fir Essential Oils
With the sweet cinnamon smell of Cassia Essential Oil and pine scent of Balsam Fir Essential Oil, burning this candle has a woodsy sweet scent.
Small Container
I loved heading to my local thrift store and picking out fun containers for this. They had a huge selection of containers that would work. This recipe will create a 2 oz candle so the container you'll need is pretty small.

Things to Remember When Using This Recipe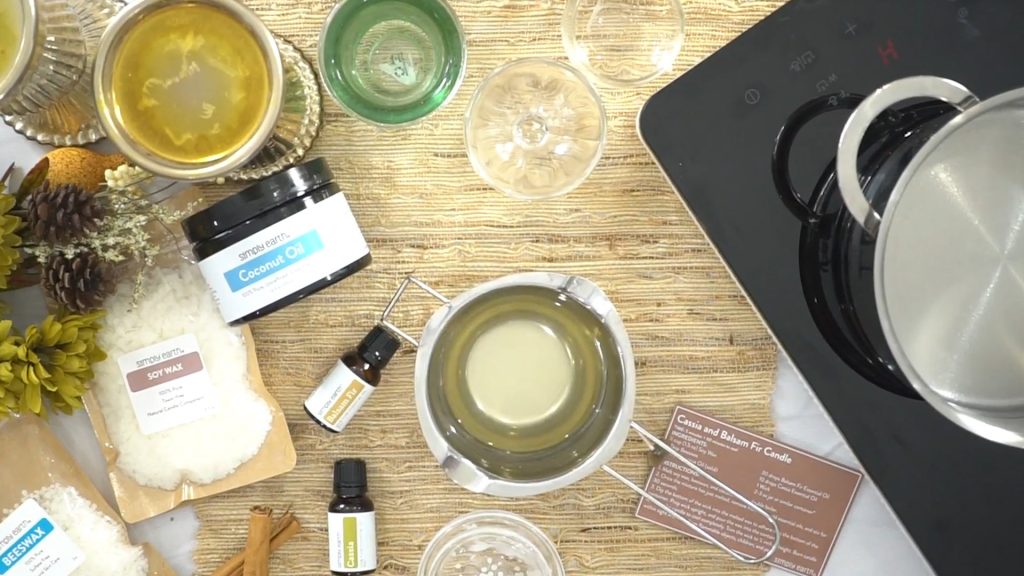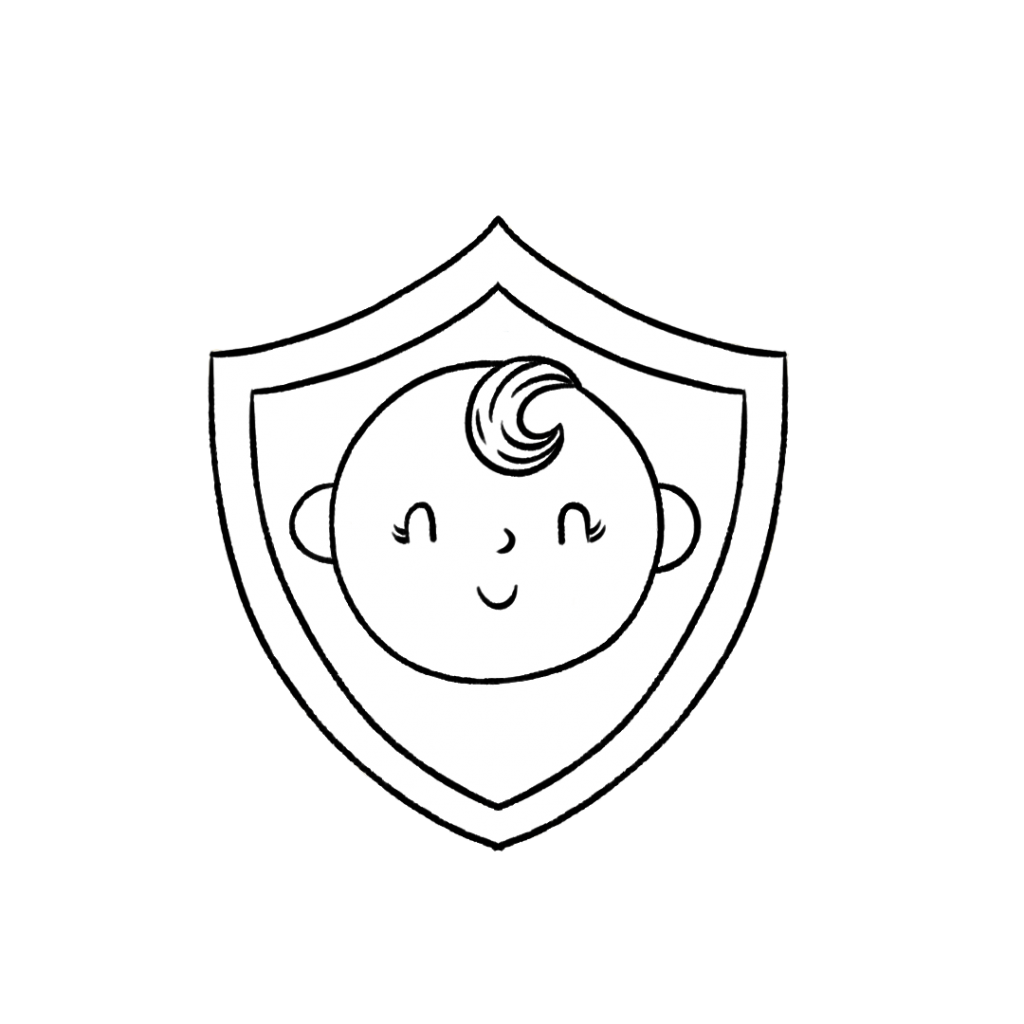 This recipe is safe to use around children 10+.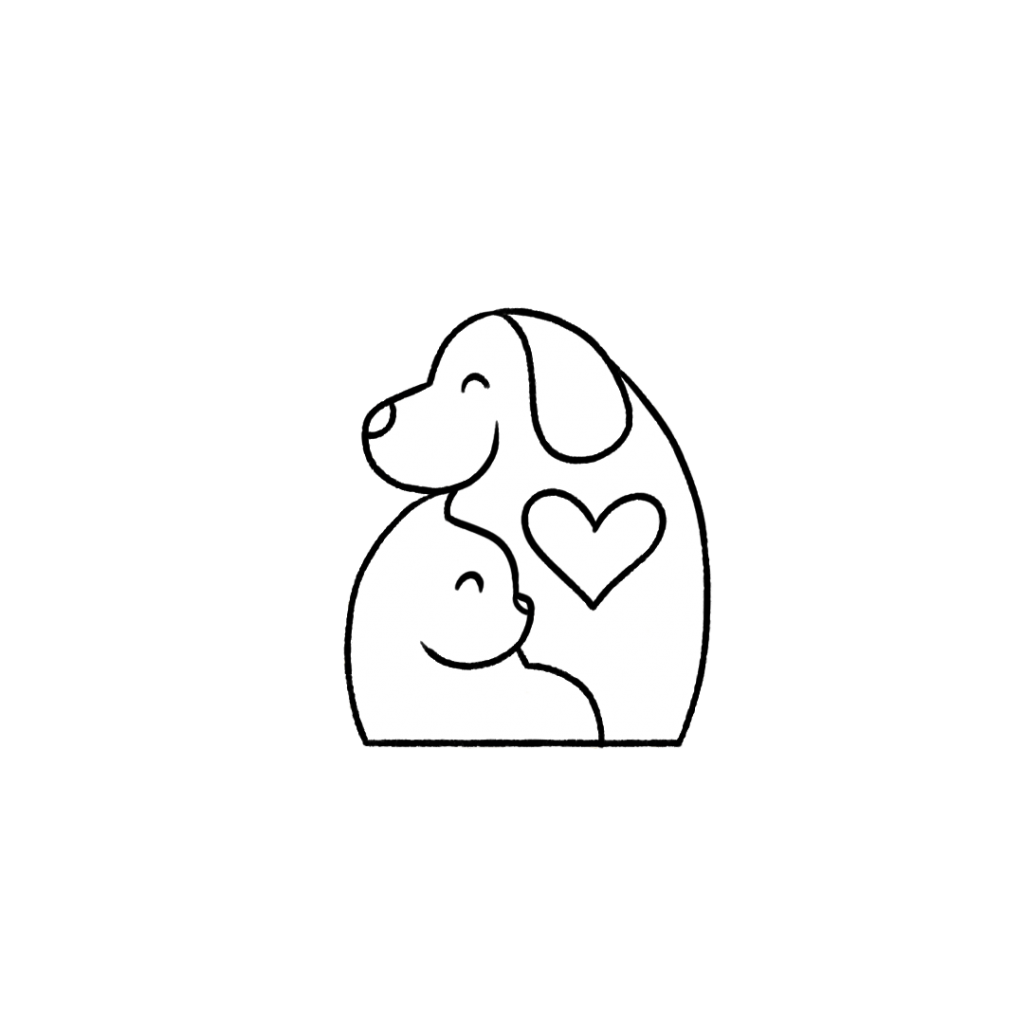 This recipe may cause irritation to dogs and cats because of the Cassia Essential Oil. For more information on using essential oils with dogs, check out this blog post, for cats, this blog post.
Never ingest any essential oil, even if it's generally regarded as safe. For more information on why we don't ingest essential oils, check out this blog post.
"These statements have not been evaluated by the Food and Drug Administration. This product is not intended to diagnose, treat, cure, or prevent any disease."
Cassia and Balsam Fir Candle Recipe
Fall Essential Oil Candles Recipe with Cassia and Balsam Fir
Directions
Melt soy wax, beeswax, and coconut oil in a double boiler.
Once the mixture has just melted, remove from heat, add essential oils and stir for 30 seconds.
Dip the bottom of the wick into the melted wax to adhere it to the bottom of the container. Prop wick upright and pour the wax into the container
Allow the candle to cool completely. Trim the wick to ¼ inch in height.
Burn candle within sight, away from flammable objects, children and pets. 
Candle Making is Fun for Everyone!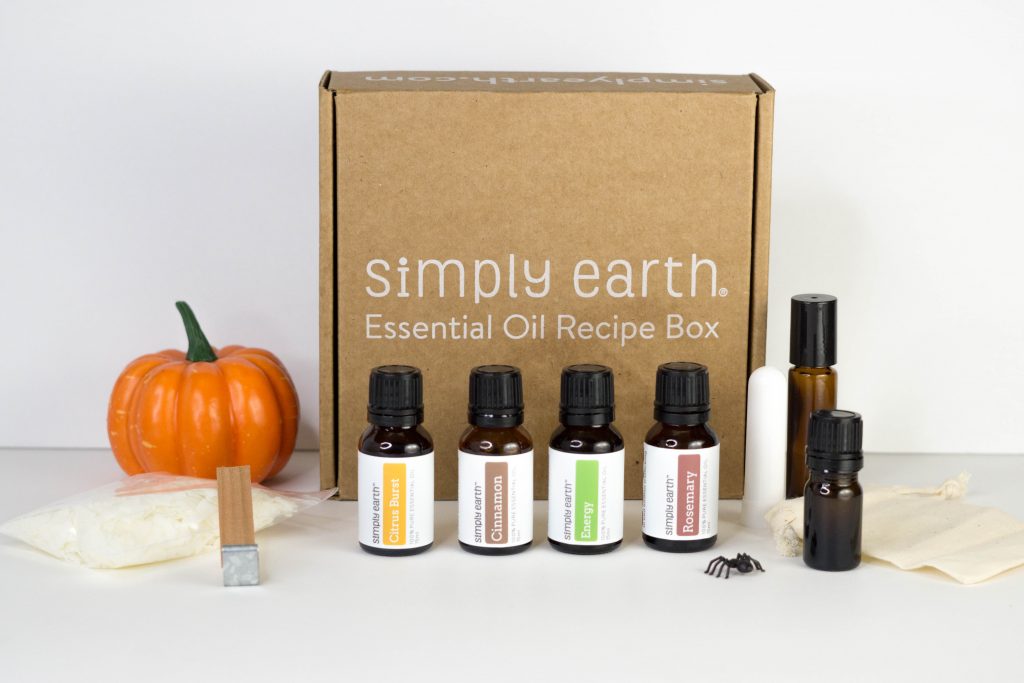 Candles are so easy to make. It's an easy way to ditch chemically fragranced candles to make your home more natural using an essential oil candle recipe. Let us know what you think about this recipe by commenting below or connecting with us on social media @fromsimplyearth!
Subscribe today to our Essential Oil Recipe Box. Each month, you can receive four full-size 100% pure essential oils, six natural recipes, plus the ingredients you need to make them in our Recipe Box.
With the box, you'll learn new ways to use essential oils, make more essential oil roll-on recipes, and have the peace of mind that you are making your home toxin-free. This month of April, we focus on Home Detox. This box is worth over $150 if priced from the Big Essential Oil Companies. You get all those goodies from Simply Earth for only $44.99. Go get it!