Sleep is so important! That's a no-brainer. We need sleep to stay healthy physically and emotionally.
Unfortunately, more than a third of Americans lack or have trouble sleeping. While there is a long list of drugstore sleeping aids available on the market today, many of them have harmful side effects. One important factor to HELP promote sleep is the setting we're sleeping in. Is the room dark enough? Cozy enough? Do you have the right mattress?
To help create an environment that is conducive to rest and relaxation, we formulated an all-natural sleep diffuser blend recipe using calming essential oils. This diffuser blend creates the perfect atmosphere for sleep to help you get a good night's rest and wake up refreshed and energized the next day.
What I Love About This Sleep Diffuser Blend Recipe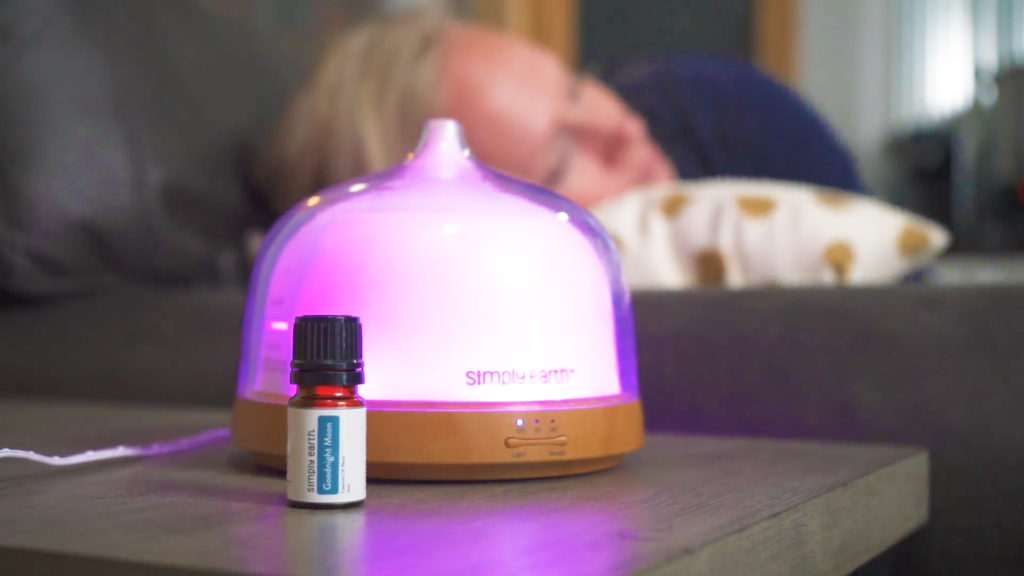 I love the combination of the aromas of the essential oils in this diffuser blend recipe. It smells so soothing that I just want to cozy up in bed–and I'm drifting off in no time! This is such a wonderful natural sleep aid! No need for those nasty sleeping pills.
What's in This Goodnight Moon Diffuser Blend Recipe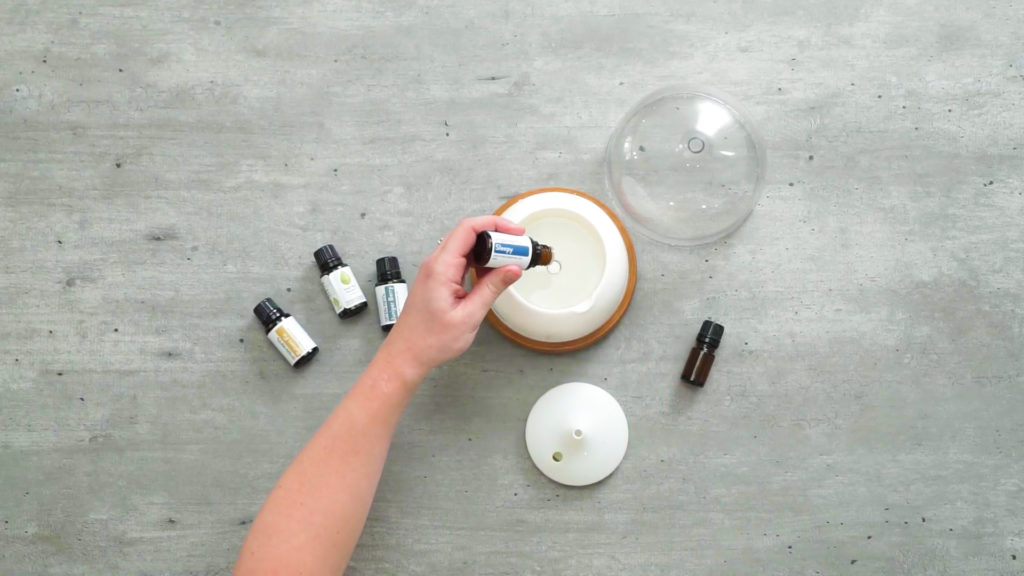 Sleepy Essential Oil
Infused with Bergamot, Grapefruit, Lavender, and Ho Wood Essential Oils, our very own Sleepy Essential Oil Blend helps set a calming atmosphere for sleep. The oils in this blend also help ease stress and anxiety1 that often impact sleep quality and duration as shown in a study.
Copaiba Essential Oil
No more counting sheep with Copaiba Essential Oil. This oil affects the central nervous system by reducing locomotive and exploratory activities as shown in a study2, thus inducing sleep. The warm, rich honey-like aroma of Copaiba Oil also soothes negative feelings, another culprit of sleep disturbance.
Juniper Berry Essential Oil
Juniper Berry Essential Oil provides a calming effect due to its soothing sweet aromatic pine-like smell. This is a wonderful essential oil addition to this recipe to help soothe nervousness for better rest.
Balsam Fir Essential Oil
The sweet, softly balsamic aroma of Balsam Fir Essential Oil is so soothing that Native Americans used the needles of balsam fir to stuff pillows for a restful sleep. The beautiful grounding scent of balsam fir really sets a wonderful sleeping atmosphere–especially if sleep evades you.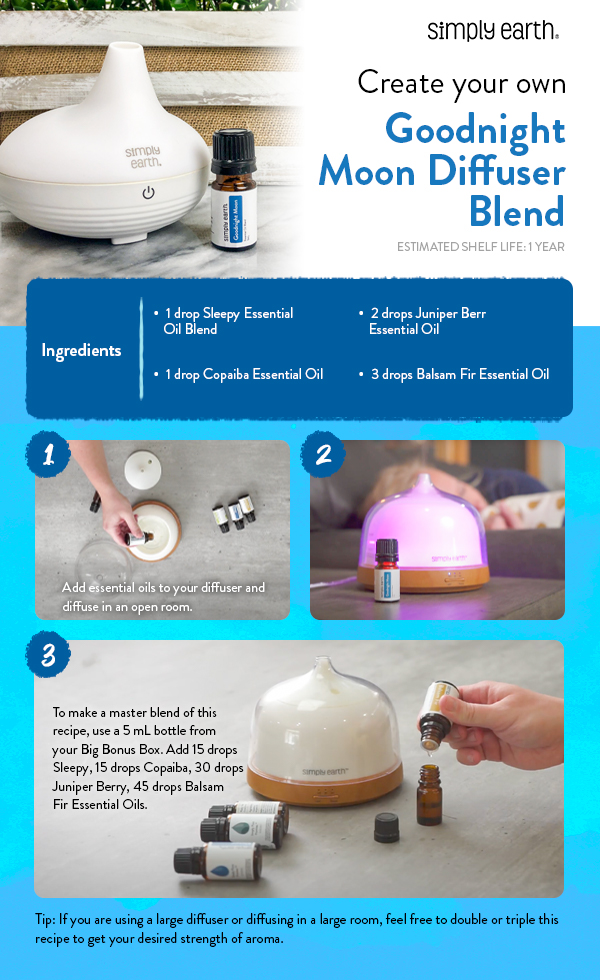 Things to Remember When Using This Diffuser Blend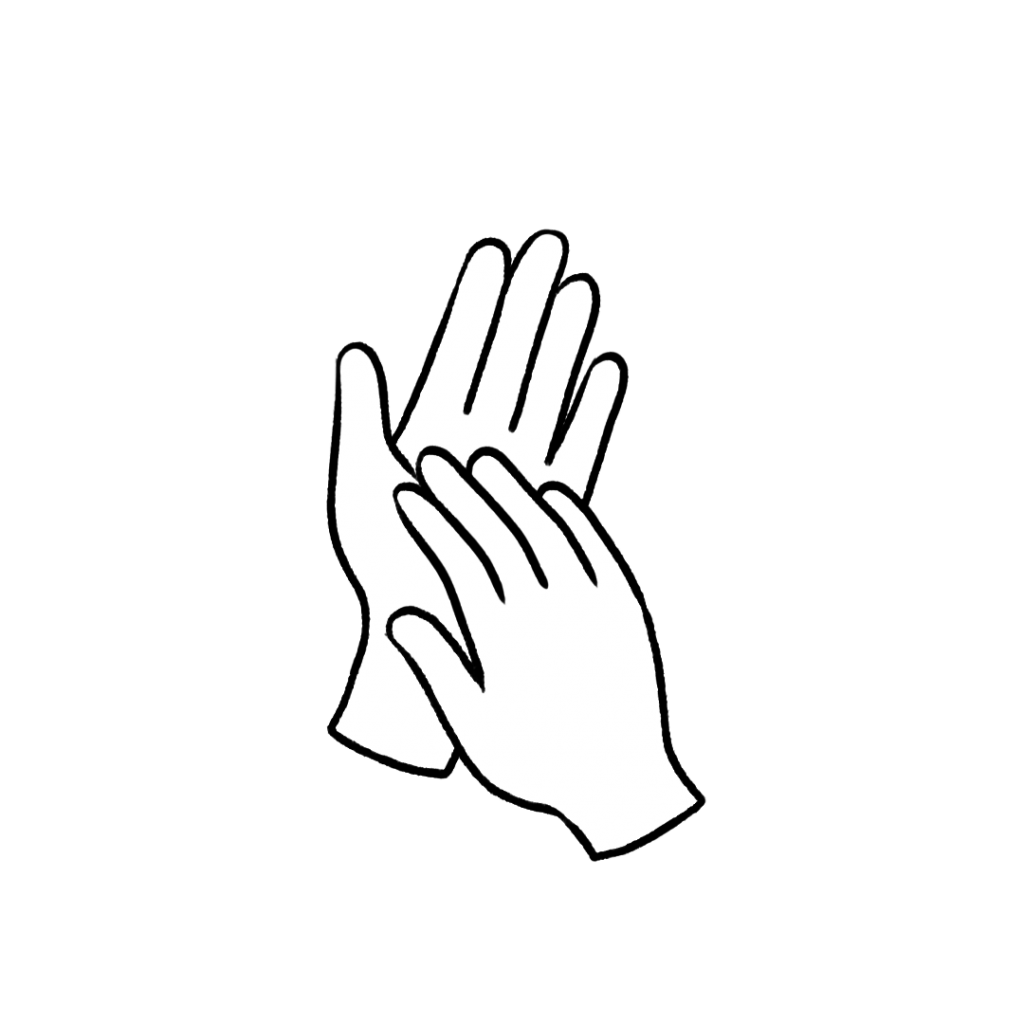 Always dilute an essential oil when using it on the skin. This essential oil is unlikely to cause skin irritation when diluted properly. Check out this dilution chart for diluting this essential oil properly.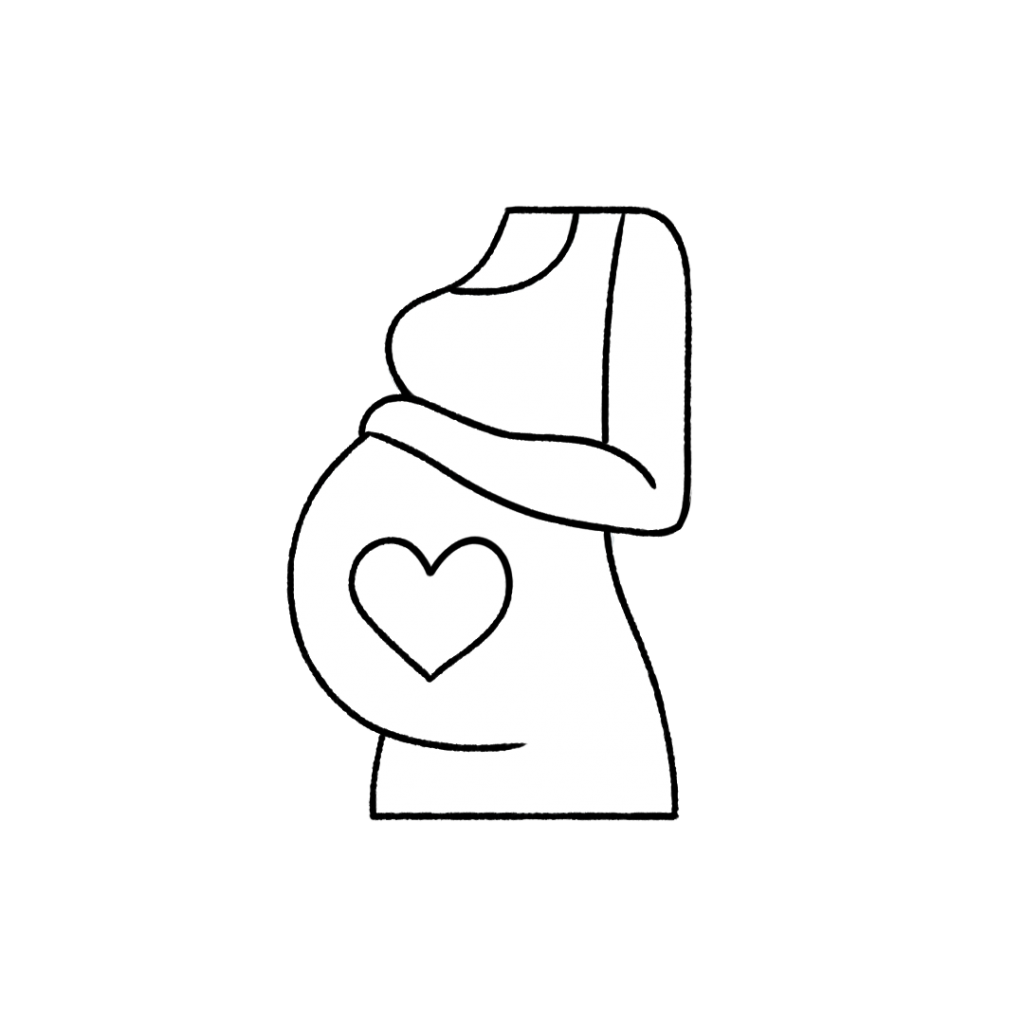 This diffuser blend is generally safe to use if you are pregnant. Consult your doctor prior to use.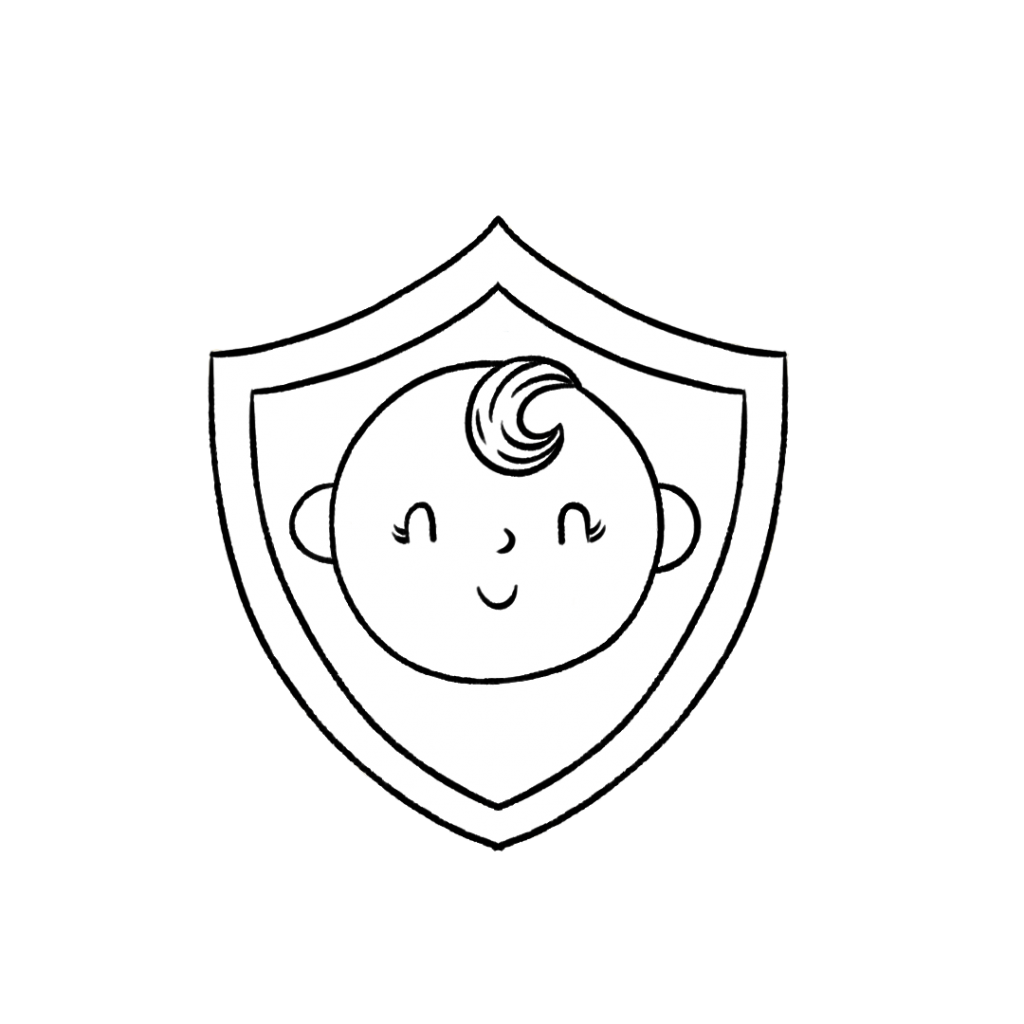 This diffuser blend is safe to use with kids age 2+.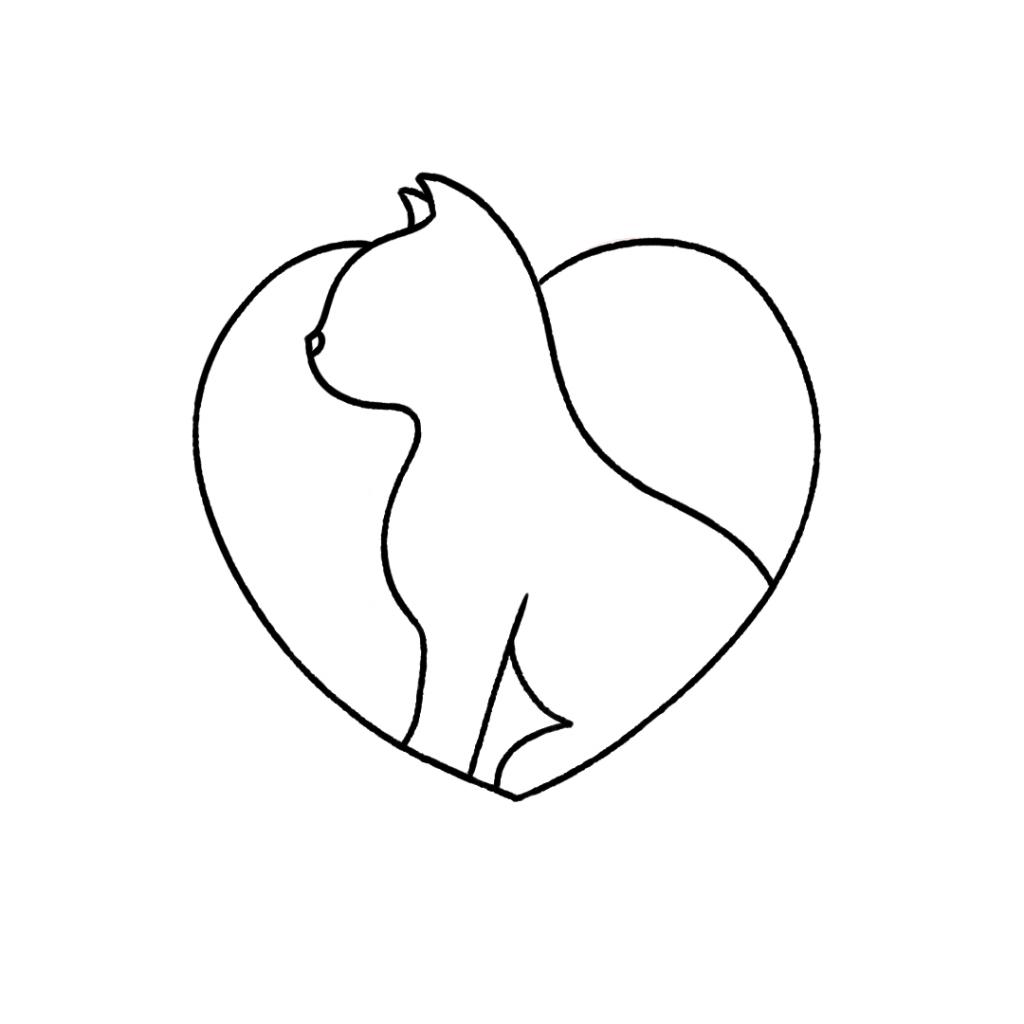 Cats may find the oils in this diffuser blend recipe irritating. However, we do not expect your cat to be disturbed if you use this recipe on yourself. Just be mindful of your pet's behavior. For more information on using essential oils with cats, check out this blog post.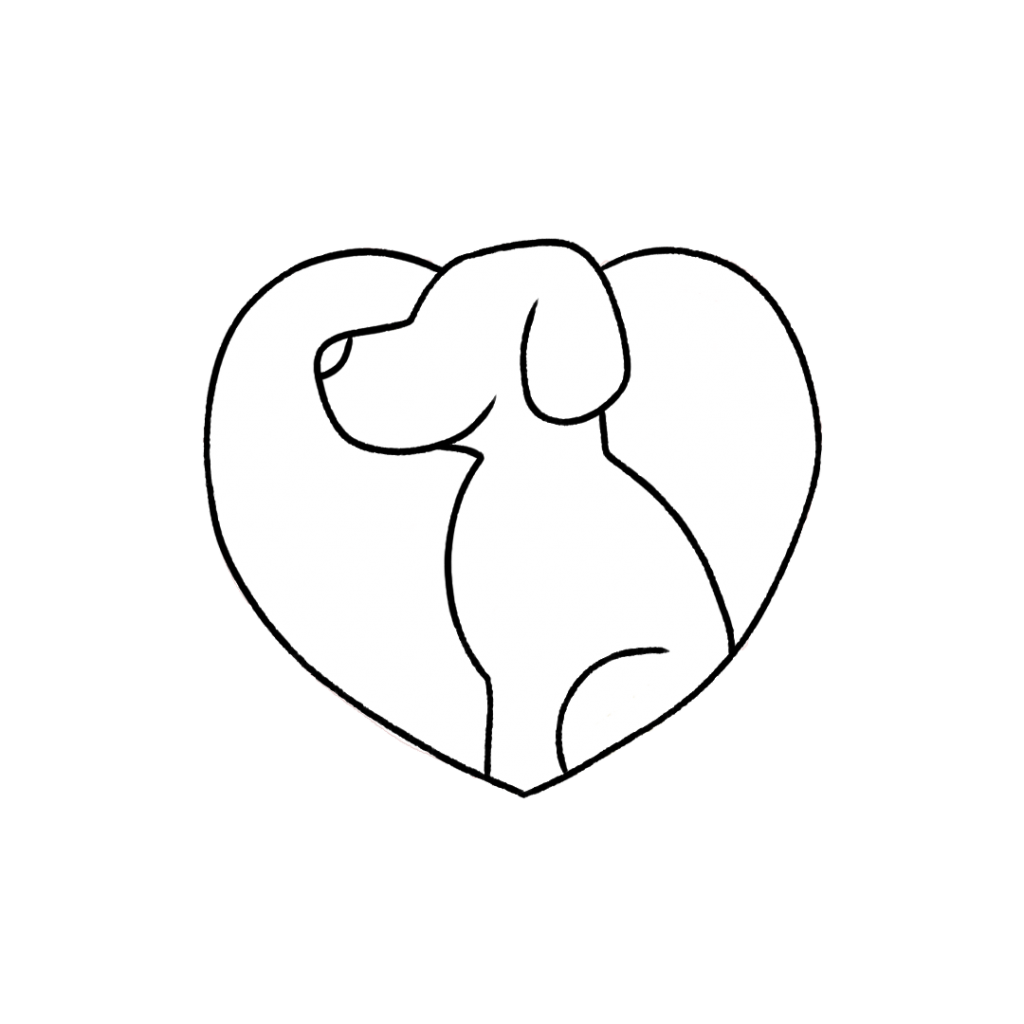 This diffuser blend is generally safe to diffuse and use topically on dogs. For more information on using essential oils with dogs, check out this blog post.
We don't recommend ingesting essential oils unless under the direction of a doctor certified in aromatherapy. For more information on why we don't ingest essential oils check out this blog post.
*Please note: This post is a compilation of suggestions made by those that have extensively used essential oils and have not been verified scientifically with clinical tests nor reviewed by medical experts. It is anecdotal information and should be treated as such. For serious medical concerns, please consult your doctor. The statements given in this blog post have not been verified by the FDA
Goodnight Moon Diffuser Blend Recipe
Goodnight Moon Sleep Diffuser Blend Recipe
Time: 2mins
Est. Shelf Life: 1yr
Yield: 5mL
Ingredients
1 drop Sleepy Essential Oil Blend

1 drop Copaiba Essential Oil

2 drops Juniper Berry Essential Oil

3 drops Balsam Fir Essential Oil
Directions
Add essential oils to your diffuser and diffuse in an open room.
To make a master blend of this recipe, use a 5 mL bottle from your Big Bonus Box. Add 15 drops Sleepy, 15 drops Copaiba, 30 drops Juniper Berry, and 45 drops Balsam Fir Essential Oils. 
Notes
Tip: If you are using a large diffuser or diffusing in a large room, feel free to double or triple this recipe to get your desired strength of the aroma.
We don't recommend sleeping with a diffuser all night. Instead, have the diffuser running during your nighttime routine and then turn it off or use a diffuser with a timer.
Your New Nighttime Essential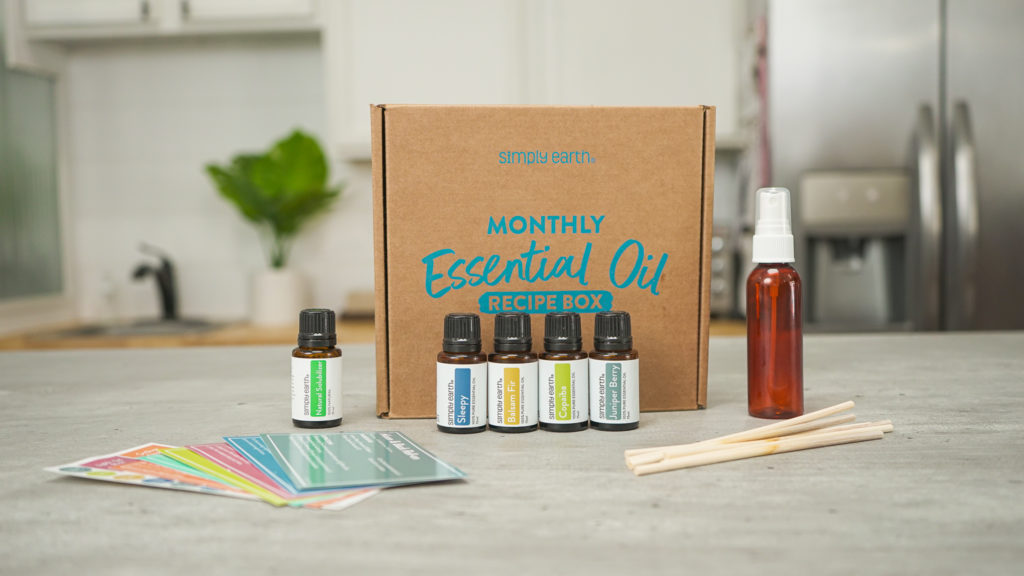 Before going to bed, set up a cozy sleeping atmosphere by simply diffusing this Goodnight Moon Diffuser Blend recipe. How is this diffuser blend working for you? We'd love to hear about it on social media with @fromsimplyearth and in the comments below!
To learn more about how to use essential oils, check out our Simply Earth Essential Oil Recipe Box. When you subscribe, we'll ship you a monthly supply of four 100% pure essential oils, six natural recipes like this diffuser blend recipe, and all the quality ingredients you'll need to make your own wonderful products for just $44.99/month. All of these goodies have over $100 value, plus we'll give you a FREE Big Bonus Box when you subscribe.
Subscribe today to learn how to use essential oils!

---
References:
Chiaki Takagi, Saori Nakagawa, Naoto Hirata, Shin Ohta, Sadahiko Shimoeda, Evaluating the effect of aromatherapy on a stress marker in healthy subjects, 2019 Aug
Cristine Kobayashi, Tiago Oselame Fontanive, Barbara Grade Enzweiler, Laura Renata de Bona, Thalita Massoni, Miriam Anders Apel, Amélia Teresinha Henriques, Marc François Richter, Patrícia Ardenghi, Edna Sayuri Suyenaga, Pharmacological evaluation of Copaifera multijuga oil in rats, 2011 Mar