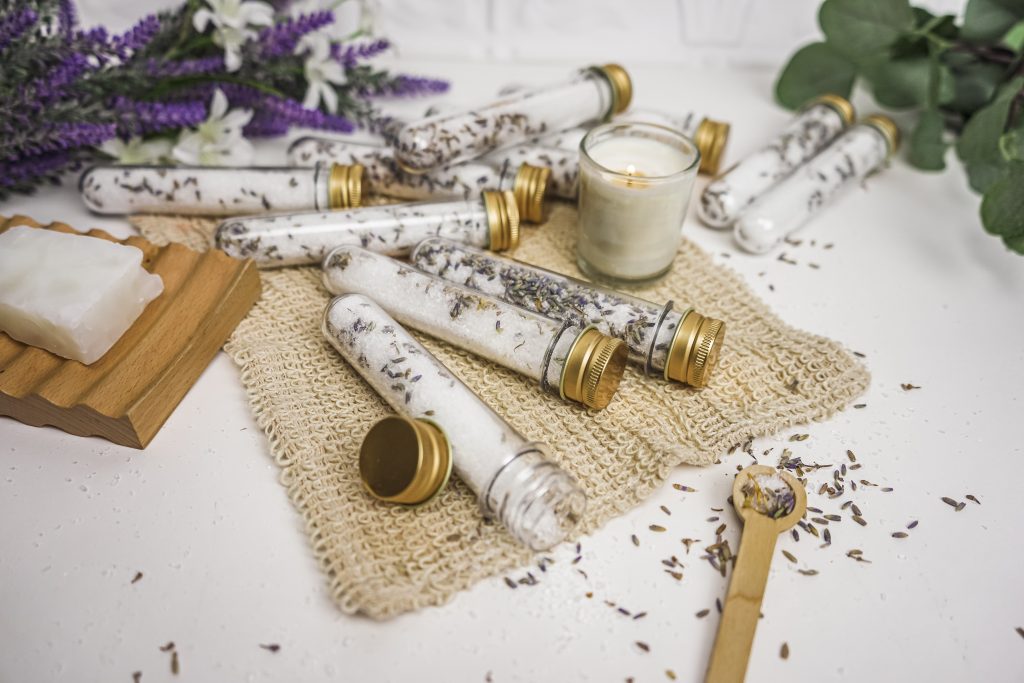 Do you love a bath? For me, baths are the best way to unwind after a long day. This post is going to teach you how to create homemade bath salts with essential oils.
You'll learn about the different ingredients you can use, essential oils to try + their benefits, plus you'll get a recipe that makes creating your own bath salts easy and safe.
Benefits of Salt Baths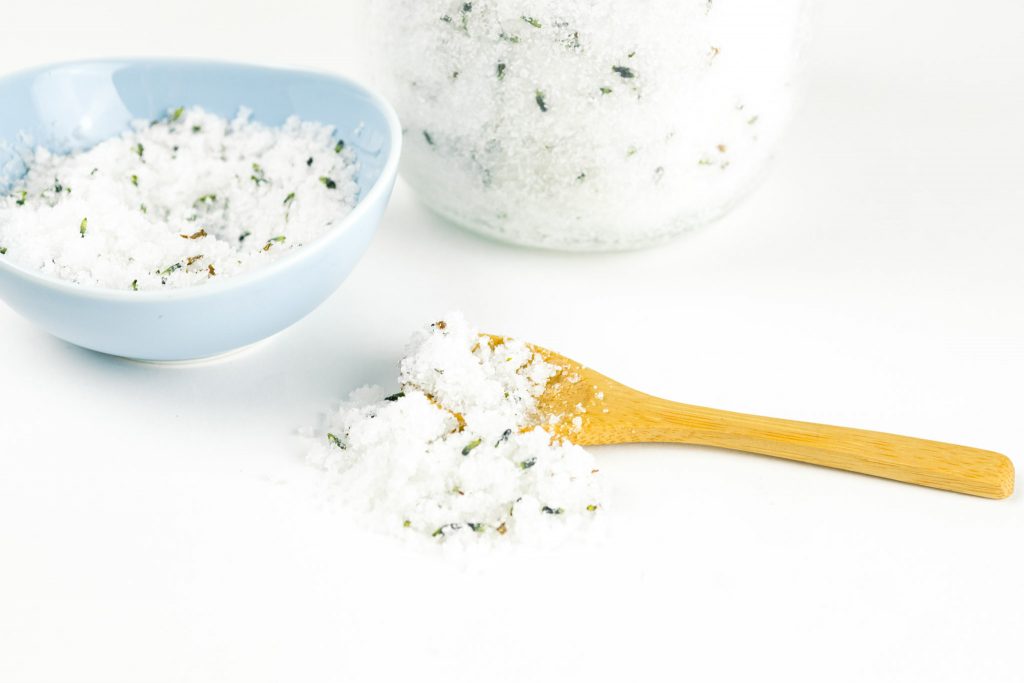 Adding salt to a bath gives you several benefits because of its high content of natural minerals. Salts can boost circulation, soothe irritated skin, and help your body detoxify, as well as soften and cleanse your skin.
Pairing salt with essential oils gives you even more benefits and the ability to customize your homemade bath salts. There are also a variety of additives that can further nourish your skin or create a luxurious environment.
What Salts to Use in Bath Salt Recipes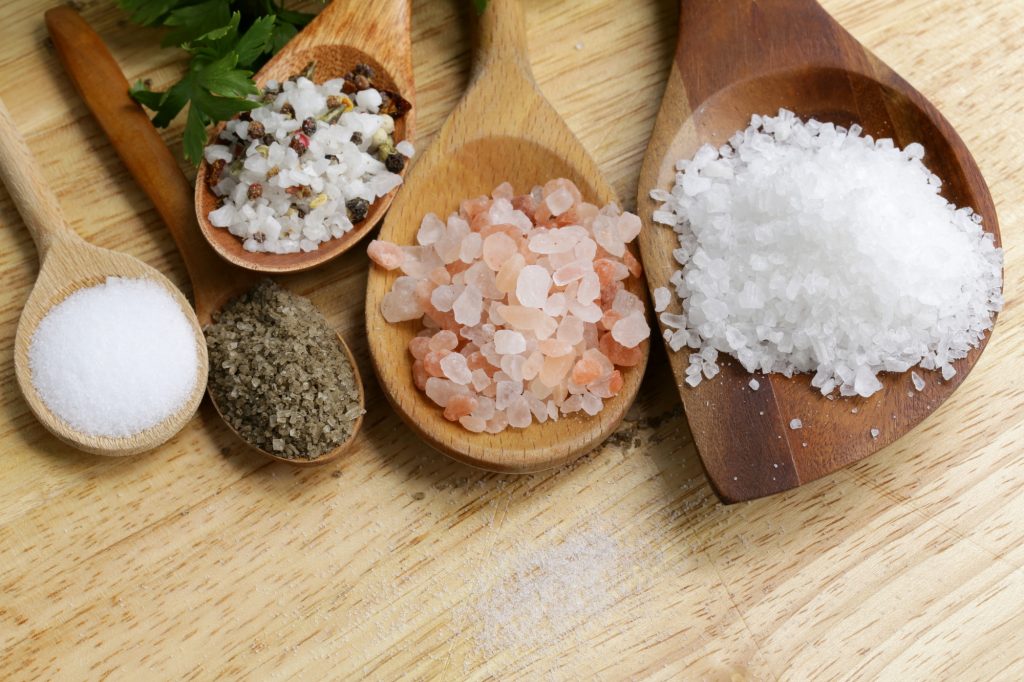 Don't Use Table Salt
Table salt is refined and stripped from much of its mineral content, so that it's strictly sodium chloride. Using table salt won't hurt you in a bath, but it won't carry the benefits and nutrients of less processed salts.
There are a ton of different kinds of salts out there filled with different natural minerals and benefits. Here are some of the salts we recommend when creating your own bath salts.
Sea Salt
This salt is readily available at most supermarkets. Taken from the ocean, it's less processed than table salt, and has more health benefits. This salt is naturally absorbent, making it a great delivery system for essential oils in a salt bath.
Dead Sea Salt
The Dead Sea is one of the world's saltiest bodies of water. This kind of salt contains a high concentration of magnesium, sulfates, and potassium. It's useful in easing dry skin conditions and reducing symptoms of pain associated with arthritis.
Epsom Salt
This is my go-to salt for a salt bath. But, it's actually not salt! It's a crystal form of magnesium sulfate making it look a lot like salt. This mineral is important in almost all of your body's cellular reactions. Most people are magnesium deficient, which can cause a whole host of problems like heart disease, stroke, arthritis, digestive problems, and fatigue. An Epsom salt bath is a great way to get away from a natural intake of magnesium.
Pink Himalayan Salt
Pretty and pink, this salt is considered one of the purest forms of salt. Buried under the Himalayan mountains throughout history, this salt is free from pollutants. It's rich in up to 84 minerals.
Essential Oils for Bath Salts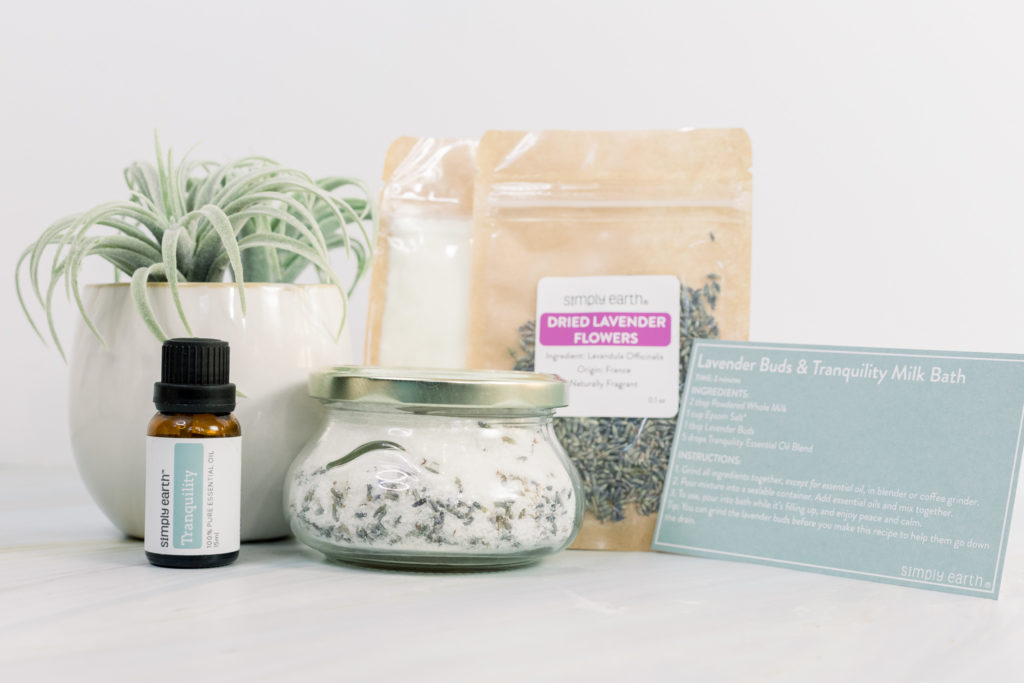 There are so many different types of baths you can create using essential oils, but be sure never to use more than 10 drops of essential oil per bath. Depending on the aroma, you may want to use less, so that the oil does not become overwhelming.
Essential Oils for a Calming Bath
Lavender Essential Oil – This oil is not irritating and safe to use with kids 2+. It creates a calming bath to help settle you down. If you have dry skin, this oil will help soothe and hydrate irritated skin.
Cedarwood Essential Oil – Great before bedtime and kid-safe, this oil can help you sleep through the night. This oil is also a good decongestant to help ease cold symptoms.
Marjoram Essential Oil – This oil can help soothe cramps associated with menstruation, in addition to calming you. It encourages relaxation and can help soothe sore and tired muscles.
Tranquility Essential Oil Blend – For peace and quiet, this essential oil blend will help bring tranquility to your life after a long day.
Essential Oils for a Bath When You're Ill
DIY bath salts with essential oils are a great way to soothe nausea, congestion, and other sickness symptoms. Here's what we recommend:
Digest Essential Oil Blend – This blend of essential oils helps ease symptoms associated with digestive issues.
Ginger Essential Oil – Known for nausea relief, this oil will help soothe nausea fast.
Eucalyptus Essential Oil – You'll be amazed how quickly this oil will clear out your sinuses. It can also help ease headaches associated with cold symptoms
Breathe Easy Essential Oil Blend – This blend of essential oils is formulated to help you relax and will also help ease congestion.
Essential Oils for a Pain Relief Bath
Fir Needle Essential Oil – This oil is one of my favorites for easing joint pain. Putting it in a bath will be soothing and will help ease inflammation.
Relief Essential Oil Blend – This blend of essential oils is formulated to reduce pain. It will also help promote circulation to help your body repair itself after an inflammation-causing injury. Use no more than 5 drops of this in a bath as it contains Peppermint Essential Oil, which can be irritating.
Essential Oils for a Skin-Hydrating Bath
Bath salts are a great way to soothe dry skin. Try one of these essential oils!
Palmarosa Essential Oil – This oil is antifungal, antibacterial, and cooling, making it great to promote skin health and soothe irritated skin.
Sandalwood Essential Oil – This oil is super gentle and will help hydrate your skin.
Uplifting Bath Essential Oils
Orange Essential Oil – Citrus oils are known to be uplifting. Sweet Orange is a non-irritating oil that will energize and brighten your day.
Jasmine Essential Oil – The floral aroma of this oil helps you relax and help fight feelings of depression with an uplifting bath experience
Happy Joy Essential Oil Blend – This blend of oils is formulated to promote feelings of joy and happiness. Perfect to use for an uplifting bath.
Carrier Oils for Baths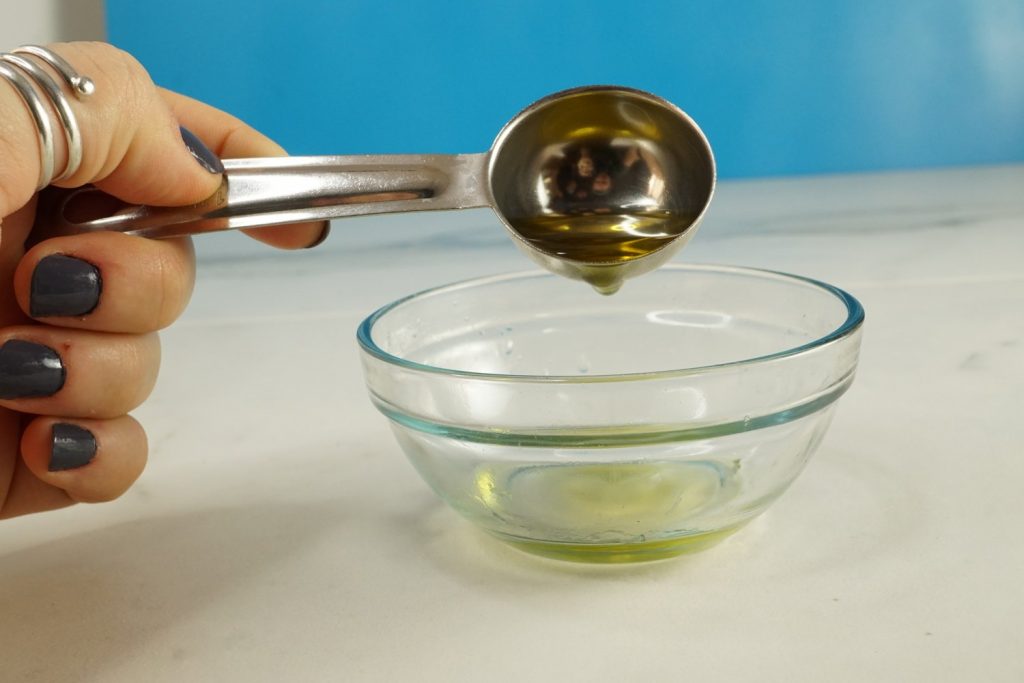 Since essential oils are so concentrated, be sure to choose a carrier to mix your oils in before adding them to the salt. Here are some substances you can use to dilute the essential oils and add them to your bath.
Carrier Oils
Almond oil, coconut oil, fractionated coconut oil, and olive oil (plus other seed and vegetable oils) will dilute the oils and give you even more benefits. Check out the list of carrier oils we offer at Simply Earth!
Other Things to Add to Your Bath Salts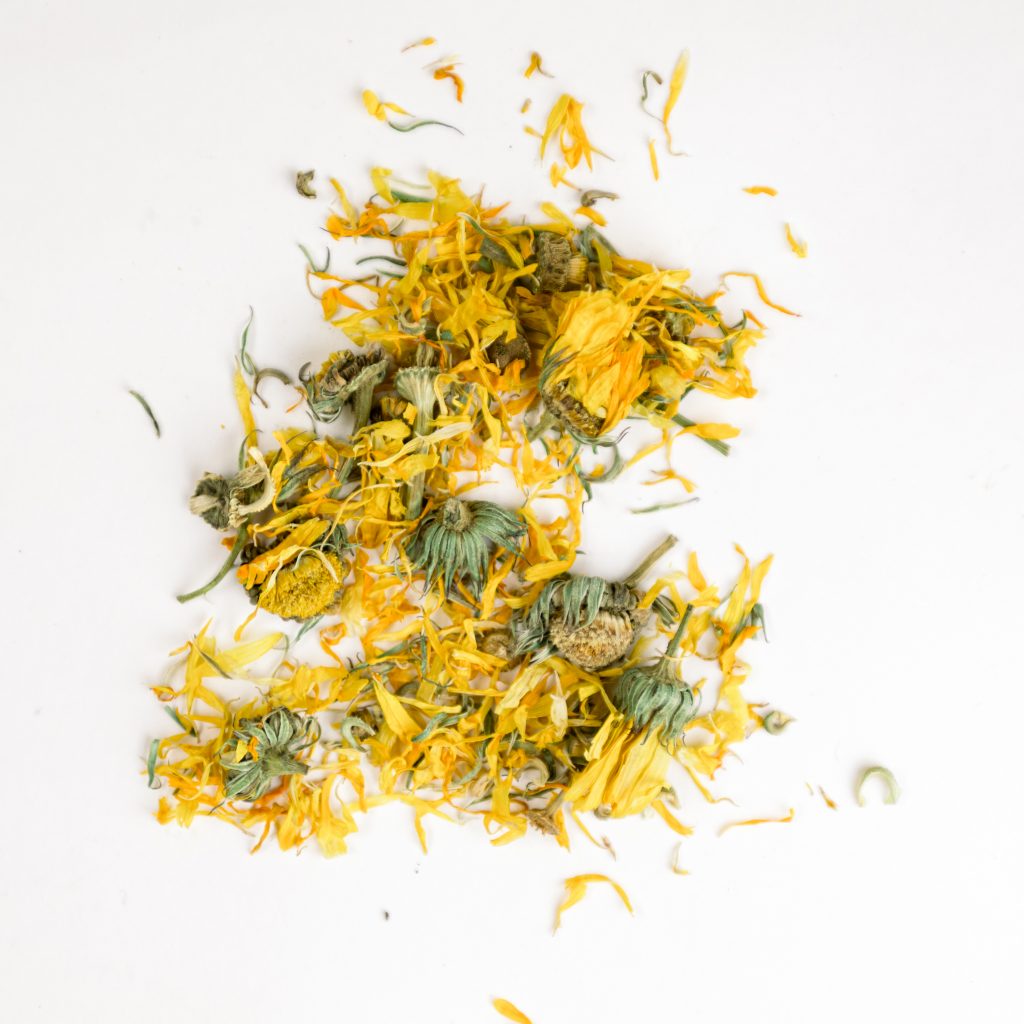 Along with salt and a carrier oil you can add a variety of other ingredients to jazz up your DIY bath salts with essential oils.
Hydrosol
Hydrosol – Hydrosols, like Lavender Hydrosol, are a great way to add aroma to your bath. Start by adding a Tbsp to the bath, adding more until you get the desired aroma (up to a cup). For a child under 10 stick to 1-2 Tbsp.
Dried Flowers
Jasmine, rosebuds, and lavender add beauty, fragrance, and additional benefits to your bath. You'll want to remove these before draining the tub.
Clays
Clay baths cleanse and detox your skin by drawing out impurities. They also generally improve circulation and give your skin a glow.
Oatmeal
You can add ground oatmeal to your bath which will nourish and soothe your skin.
Spices and Dried Herbs
You can add a variety of spices and herbs to give additional aromatic benefits.
Colorants
You can add natural colorants, like mica powder to change the color of your salts. This will also affect the color of the bathwater so keep that in mind if you wish to add color to your bath salts.
Homemade DIY Bath Salts with Essential Oils
DIY Bath Salts with Essential Oils Tutorial
Ingredients
1 cup Salt

1 Tbsp Carrier Oil

10 drops Essential Oil

Small jar or similar container.
Directions
In a small bowl, mix essential oils and carrier oil together. 
Add salt and stir until oil is evenly incorporated.
Store in a sealable container.
To use, pour mixture into a bath as it's filling.
This recipe is easy to convert to bigger batches if you want to make a lot of bath salts. If you want to stretch the batch, use only a few tablespoons of the mixture. But, to get all the benefits of the salt and essential oil, I recommend using the whole mixture in the bath.
If you are drawing a bath for a child under 10, use 5 drops of oil or less per bath.
Simply Earth Bath Salt Recipes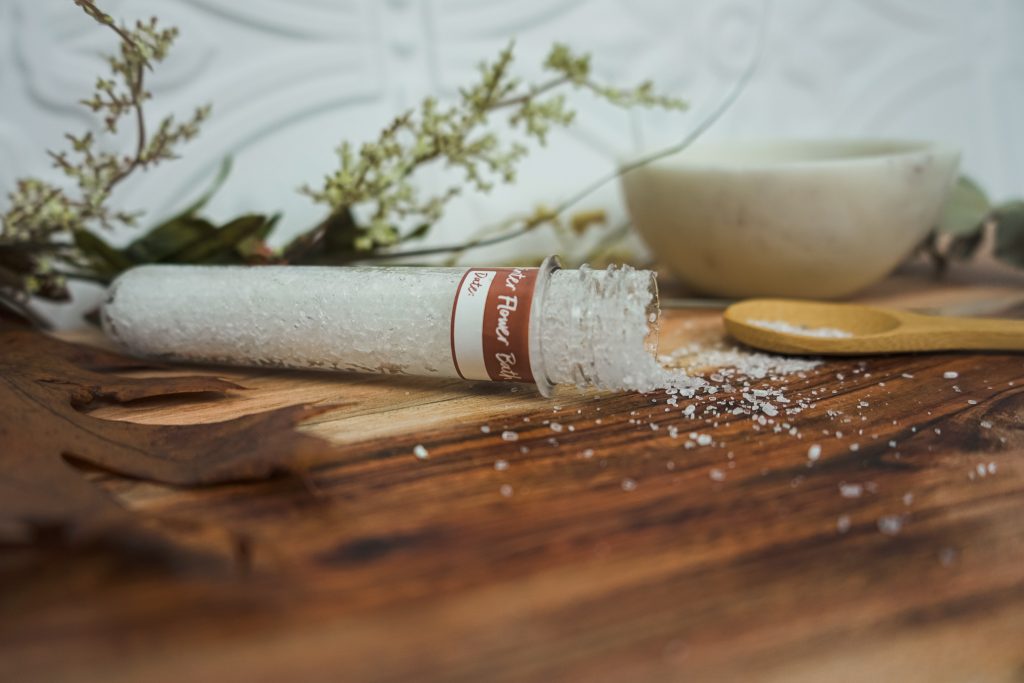 We love bath salt recipes and their benefits! That's why we've created a whole bunch of recipes for you to use and get inspiration from.
Things to Remember When Making DIY Bath Salts with Essential Oils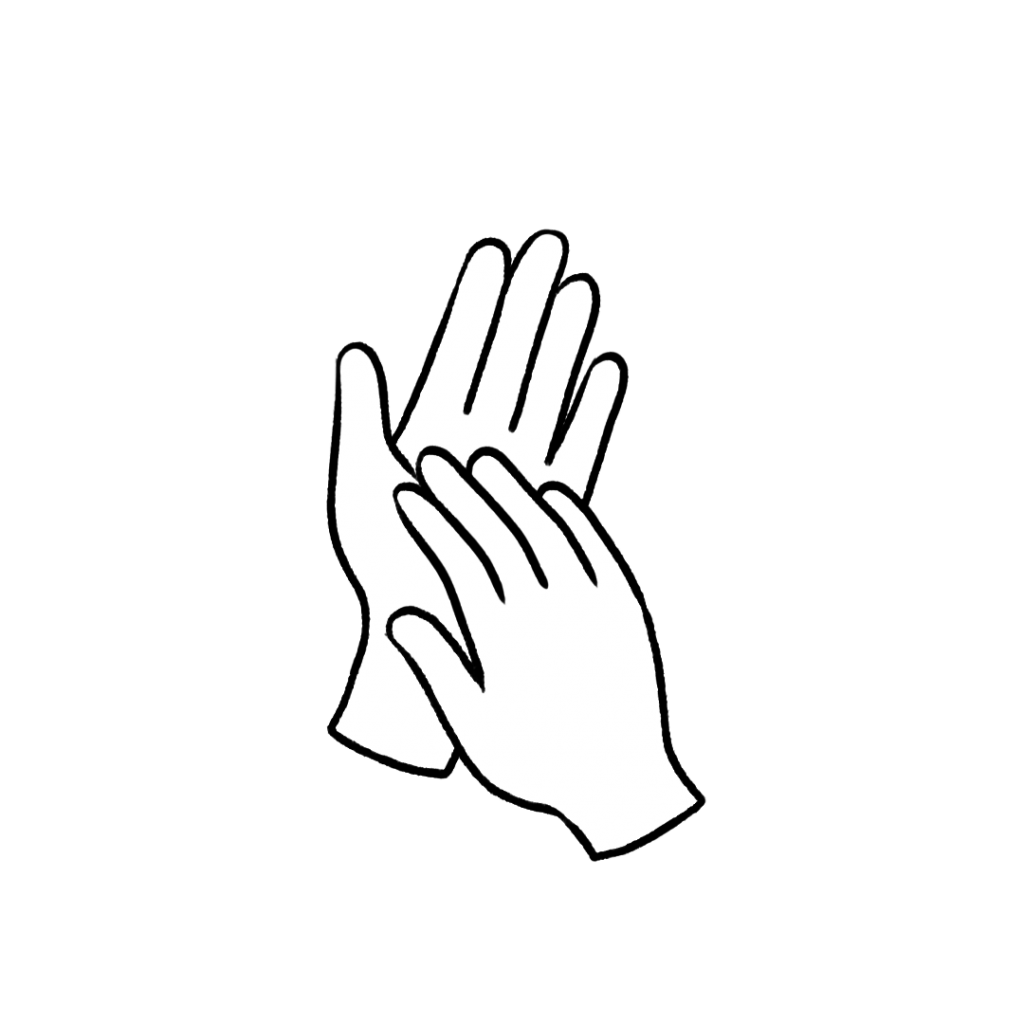 Don't use more than 10 drops of essential oils per bath. Adding more oil will increase the possibility of skin irritation and the aroma can become overwhelming. The aroma of floral oils, like Geranium and Ylang Ylang, are more likely to become overpowering in a bath.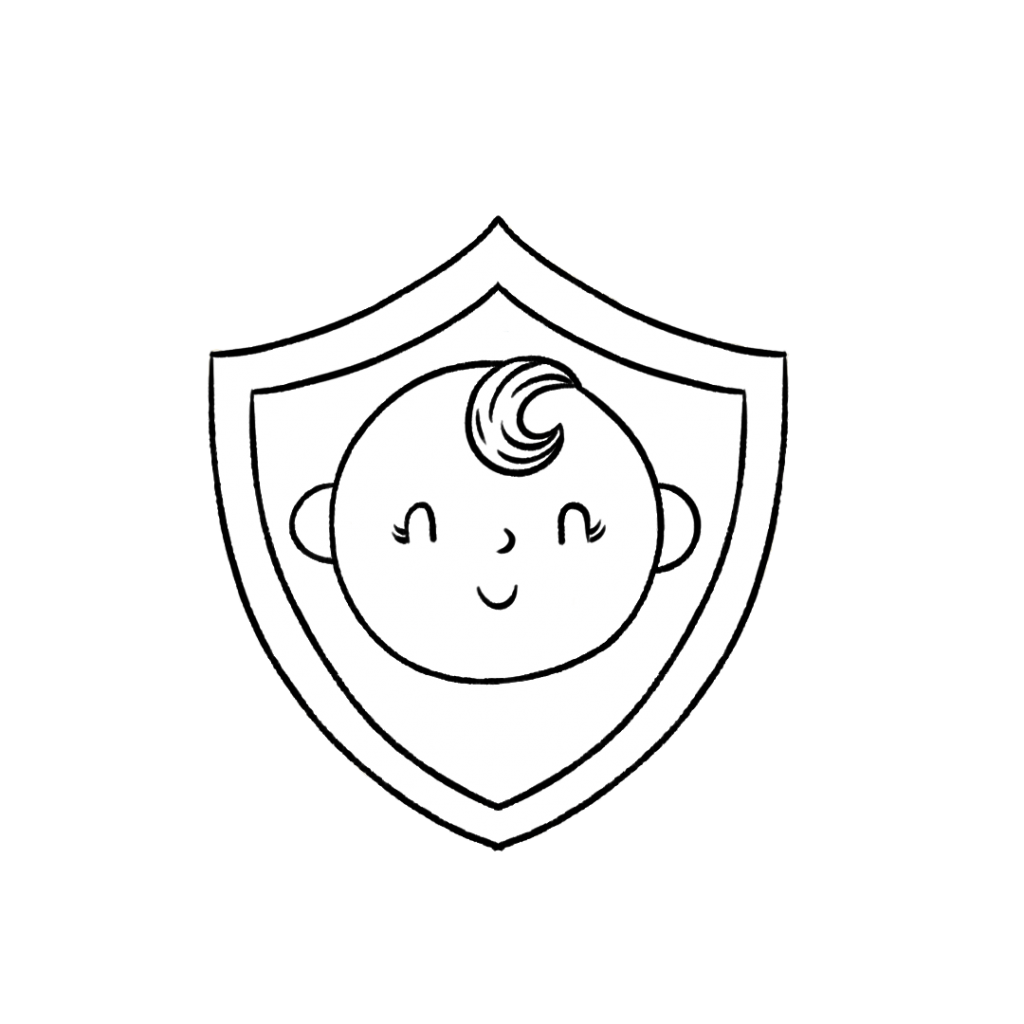 If you are drawing a bath for a child under 10, make sure you are using a kid-safe oil or blend. You can find our list of kid safe oils here.
Use caution when using Peppermint Essential Oil in a bath as it's more likely to cause irritation. If you choose to use Peppermint Essential Oil in a bath, make sure it's properly diluted and use only 1-2 drops. Put a foot in the tub first to check for any irritation. If irritation occurs remove your foot from the bath and apply carrier oil to the area and wash with dish soap.
Never ingest any essential oil, even if it's generally regarded as safe. For more information on why we don't ingest essential oils, check out this blog post.
These statements have not been evaluated by the Food and Drug Administration. This product is not intended to diagnose, treat, cure, or prevent any disease.
What Are You Going to Add to Your DIY Bath Salts with Essential Oils?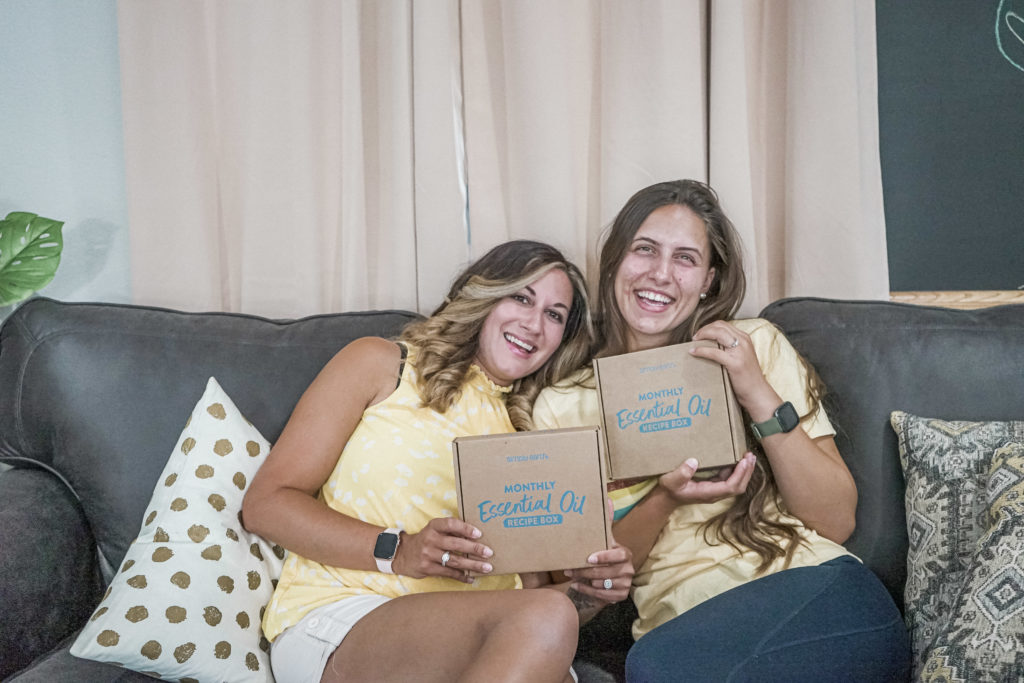 Among salts, oils, carriers, and additives there are so many ways to customize you DIY bath salts with essential oils. What excites you? We'd love to hear about it on social media with @fromsimplyearth and in the comments below!
Are you ready to master essential oils? You get FREE access to our Hero Course if you subscribe to our Monthly Essential Oil Recipe Box. With it, you'll receive 4 Pure Essential Oils, 6 Aromatherapist-Created Recipes, and FREE Essential Oil Recipe Supplies for Life—all delivered directly to your door each month for just $44.99/month. Plus, we'll give you a FREE Big Bonus Box!
Don't miss out on the all-natural fun that comes with the Recipe Box; get yours today: Subscribe now to learn how to use essential oils!