I love baths!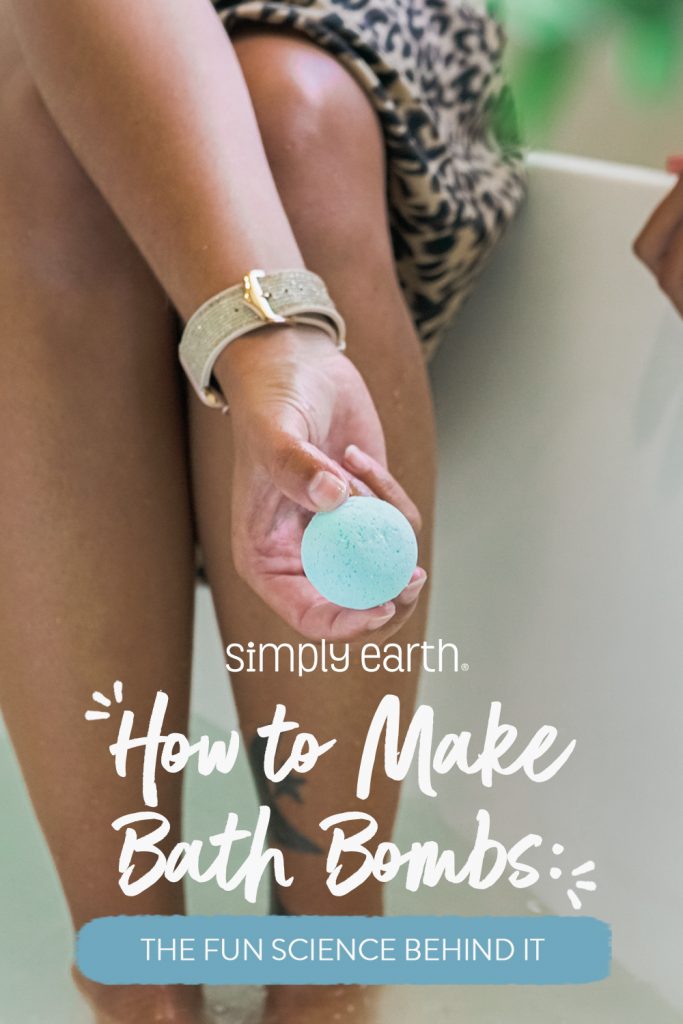 For me, prepping a nice bath is more than just keeping myself clean, it is also a way for me to relax and take a pause from the busy world outside.
At Simply Earth, we have a LOT of bath recipes that incorporate the power of essential oils and other natural ingredients to level up your bath experience. One of my (and the kids') favorite bath recipes are bath bombs!
Bath bombs are fun and fizzy. Did you know that commercial bath bombs contain ingredients like synthetic fragrances and dyes? Luckily, you can make your own using essential oils and natural ingredients.
Bath bombs might look complicated, but they're actually super easy and fun to make. Which means there's no need to buy bath bombs from the store! Today, we'll learn how to make bath bombs that are super safe, using only natural ingredients. But, first, let's get to know the science behind bath bombs.
The Science Behind Bath Bombs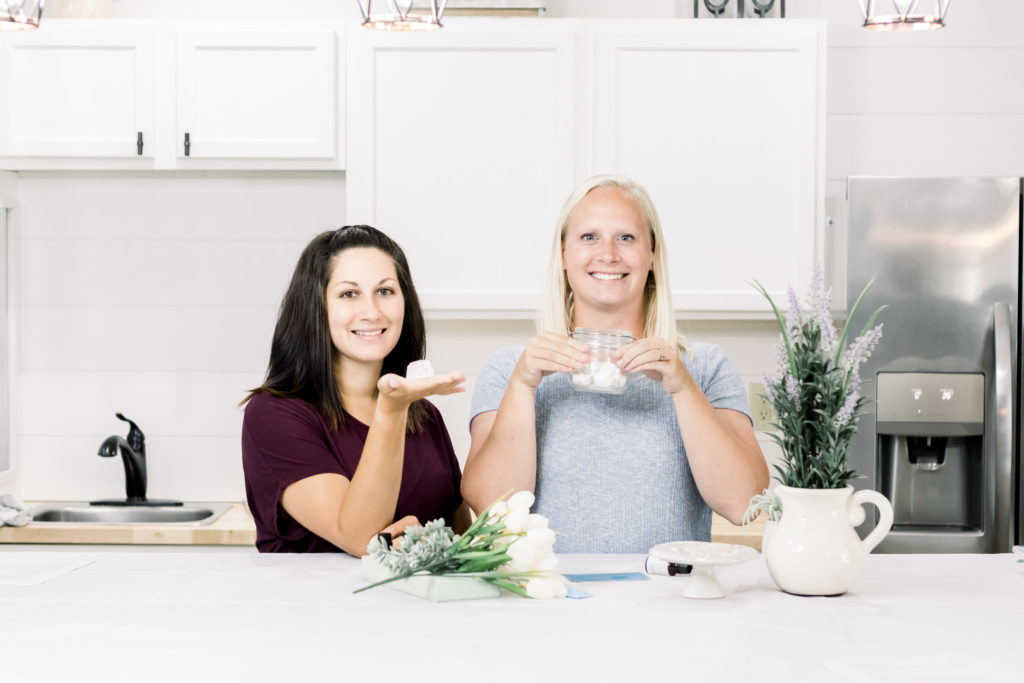 Bath bombs have three main ingredients: baking soda, citric acid, and cornstarch. Each of these ingredients work together for that fun fizz that's unique to the product.
Baking soda, or sodium bicarbonate, with the chemical formula NaHCO3, has positively charged sodium (Na+) that quickly breaks apart from negatively charged bicarbonate (HCO3-) when added to water.
Also, a single hydrogen ion (H+) separates from the citric acid molecule. This positively charged hydrogen forms a bond with the negatively charged bicarbonate. This reaction happens very quickly and forms carbon dioxide (CO2) as an end product. Because carbon dioxide is a gas, it forms small bubbles in the water, hence the fizz.
Essential oils or fragrance oils are usually added to bath bombs and the aroma is released into the air through the carbon dioxide bubbles.
What does the cornstarch do? It slows down the whole process, so you can enjoy it longer!
How To Make Bath Bombs
How to Make Bath Bombs: The Fun Science Behind It
BASIC Ingredients
¼ Cup Baking Soda

2 Tbsp Citric Acid

¼ Cup Cornstarch

Bath bomb mold

Optional Ingredients:

Essential Oils – for aroma and added benefits

Carrier Oil – to dilute the essential oils

Isopropyl alcohol or witch hazel

Mica Powder – for color

Epsom salt, Milk powder, etc. – for added benefits to the skin

Small Toy or other accessories – for styling
Directions
In a bowl, mix all dry ingredients until they are well combined.
In a separate small bowl, mix together the carrier oil and essential oil.
Add the oil mixture to your dry ingredients and whisk together until there are no clumps.
Spray in isopropyl alcohol (or witch hazel) and stir. Repeat until the mixture creates a clump when you squeeze it into your hand.
Add citric acid and stir.
Gently press your bath bomb mixture into each half of your mold. Overfill the mold so that the mixture creates hills in each half of the bath bomb. Push mold together. Carefully remove it from the mold and set it out to dry.
Design bath bomb accordingly.
Indeed, bath bombs are highly customizable. You can play around with the color, shape, and especially its aroma. Choose from our selection of high-quality, pure essential oils to find something that matches your preferred scent and aromatic benefits.
Simply Earth Bath Bomb Recipes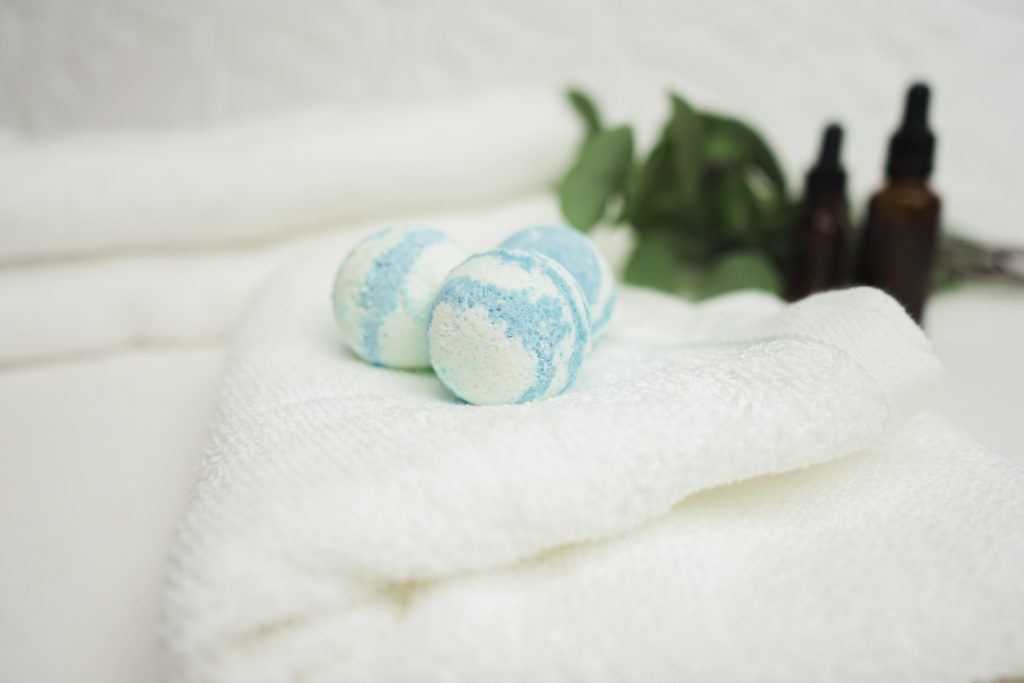 Have Some Fun In The Tub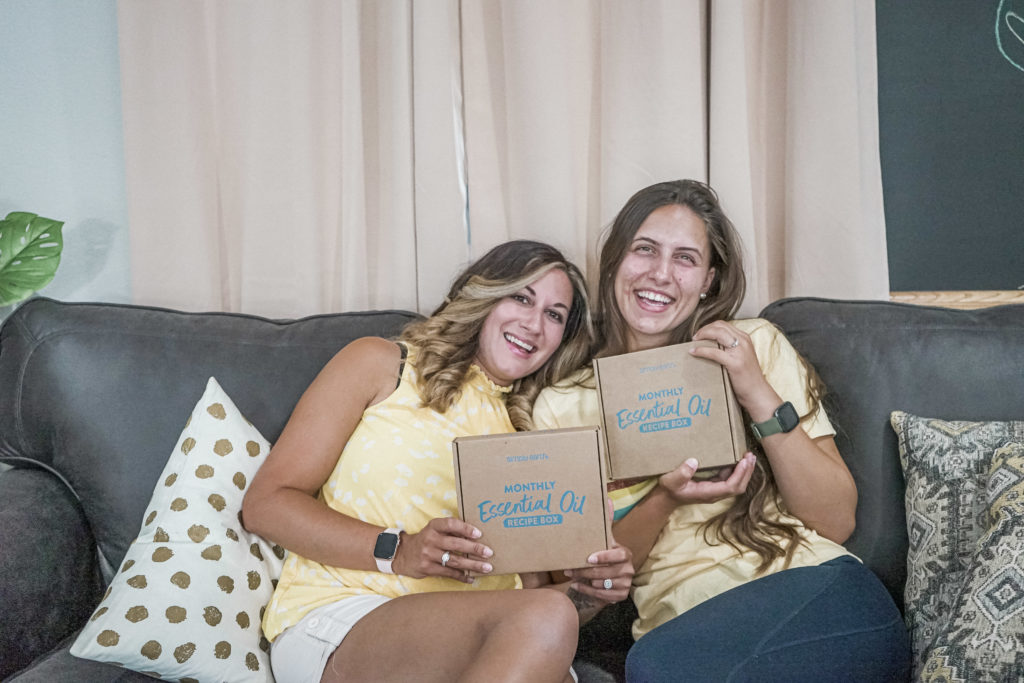 Bath bombs are a fun and easy way to enjoy your bath time. But, what makes them fizz and bubble? And how can you make your own at home? In this post, we've answered all of those questions and more. So, gather up your ingredients, put on some music, and get ready to have some fun in the tub! How do you like to relax in the bath? Do you add bubbles or bath salts? We'd love to hear about it on social media with @fromsimplyearth and in the comments below!
Are you ready to master essential oils? You get FREE access to our Hero Course if you subscribe to our Monthly Essential Oil Recipe Box. With it, you'll receive 4 Pure Essential Oils, 6 Aromatherapist-Created Recipes, and FREE Essential Oil Recipe Supplies for Life—all delivered directly to your door each month for just $44.99/month. Plus, we'll give you a FREE Big Bonus Box!
Don't miss out on the all-natural fun that comes with the Recipe Box; get yours today: Subscribe now to learn how to use essential oils!