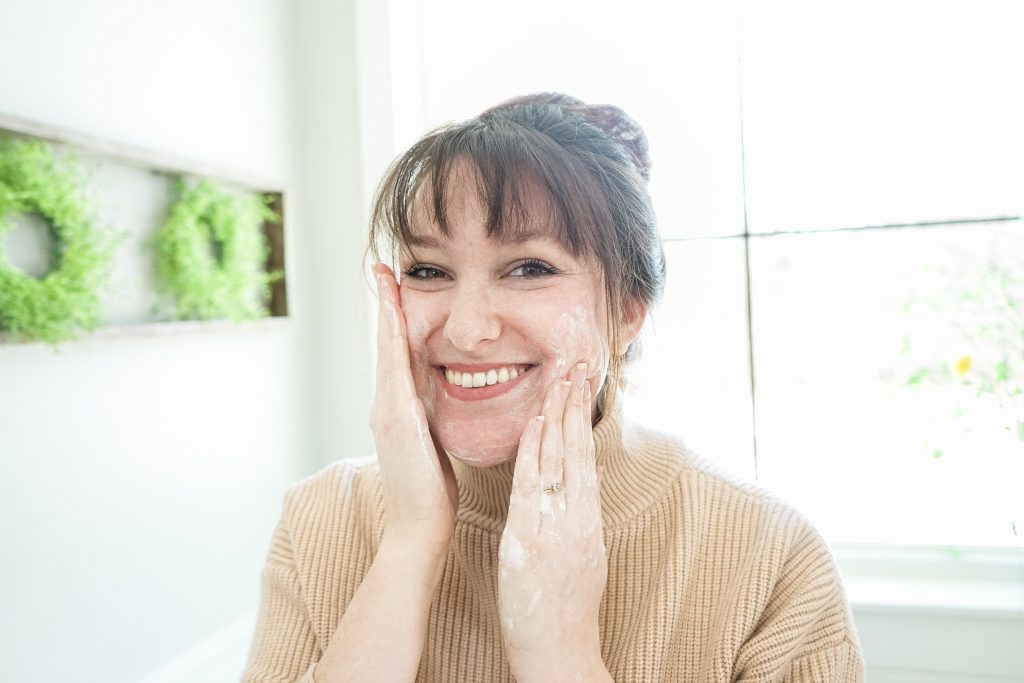 Do you feel like something is missing from your skincare routine? In a time when beauty and wellness trends constantly evolve, what if the answer is right under our noses? Essential oils could be just the ticket for glowing, healthy skin!
We've rounded up 20 of the best essential oils for the skin that can make all the difference in hydrating and nourishing your complexion. So grab your diffuser or natural blend bottle – it's time to jump into this aromatic world of spa-like luxury!
Skin Care Benefits Of Essential Oils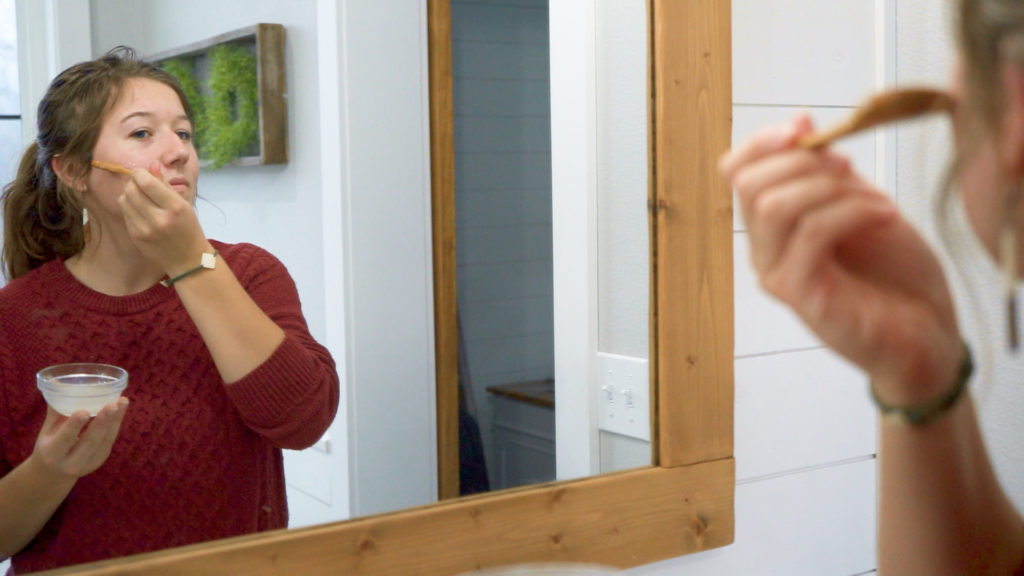 People's beauty routines have transformed in this century with many benefits from using essential oils. These oils can soothe, moisturize, and improve your skin's overall health and appearance. They contain powerful antioxidants that help protect them from environmental stressors like pollution and UV rays, as well as skin irritants such as acne or eczema. Plus, they provide a strong aromatherapy effect – making them beneficial for your skin and relaxing your senses!
The Best Essential Oils for the Skin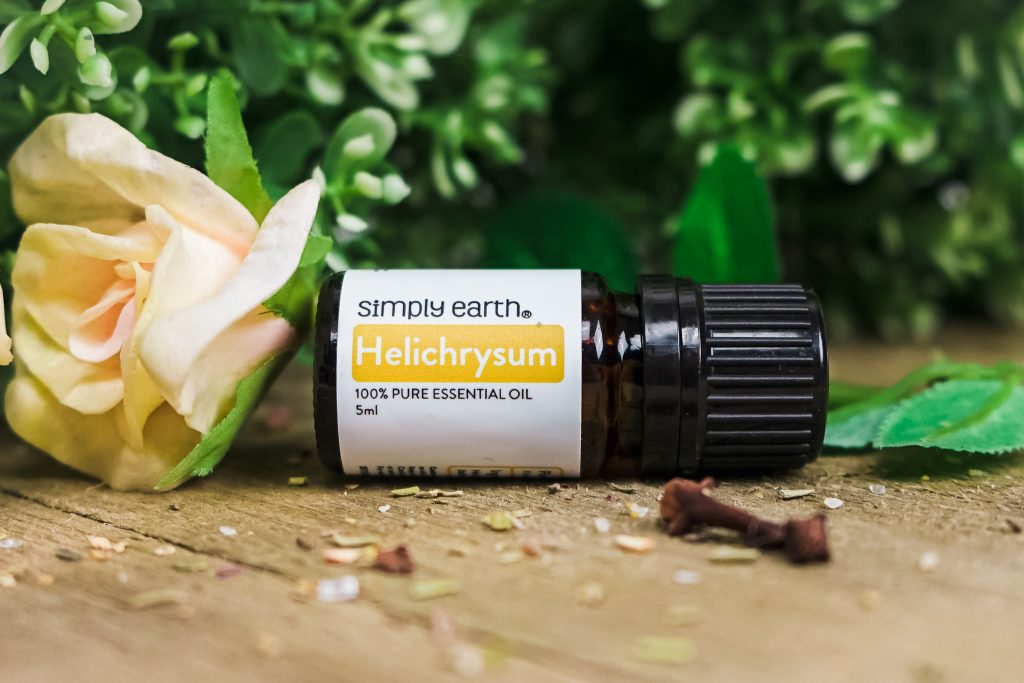 For Normal Skin
1.Neroli Essential Oil
Neroli Essential Oil is one of the best for normal skin! It's gentle enough to use daily but strong enough to effectively promote skin rejuvenation, keeping the appearance of your youthful shine looking oh-so-fine. Not only that, but it's also great for oily skin!
2. Geranium Essential Oil
If you have normal skin and want to promote a youthful glow, reach for Geranium Essential Oil. This essential oil has properties that help minimize the appearance of redness and soothe and refresh your skin. Many people with oily skin have found success using Geranium Essential Oil too!
3. Ylang Ylang Essential Oil
Another great essential oil for normal skin is Ylang Ylang Essential Oil. It promotes a youthful, vibrant complexion through its hydrating and moisturizing effects, and it can also help even out any discoloration or pigmentation on the skin.
For Dry and Sensitive Skin
4. Chamomile Essential Oil
German and Roman Chamomile Essential Oils are great solutions to combat dry and sensitive skin. Chamomile is renowned for its calming, regenerating effects on the skin. Perfect for evenings when you want to kick back and relax with aromatic skincare!
5. Sandalwood Essential Oil
For dry skin, Sandalwood Essential Oil is one of the best choices—it has natural humectants that pull moisture into the skin while also providing antioxidant protection. Best of all, it's suitable even for sensitive skin, which means you won't find yourself with redness or irritation.
6. Frankincense Essential Oil
Frankincense Essential Oil is an excellent choice for dry skin because it nourishes skin cells and promotes youthful-looking skin. It can also reduce inflammation in sensitive and oily skin and help fade the appearance of scars.
For Oily Skin
7. Cypress Essential Oil
If you have oily skin, you understand the struggle of constantly cleansing your clogged pores. The solution? Cypress Essential Oil! Not only does it deep cleanse your pores to reduce shine, but the stimulating effect results in skin that look and feel fresher and more vibrant.
8. Lemon Essential Oil
If you've ever had oily skin, you know the struggles of dealing with shiny skin. Lemon Essential Oil reduces the appearance of breakouts, helping you feel more confident about your complexion. It also brightens skin for a natural glow, ensuring you sparkle the best way!
9. Clary Sage Essential Oil
Clary Sage Essential Oil is an excellent solution if you need to care for oily skin. It helps to soothe and balance out oils naturally produced by the skin and reduce inflammation and irritation. Not only that, but it also works on mature skin – so it can make your skin look young and fresh in no time!
For Mature Skin
10. Myrrh Essential Oil
Embrace the fountain of youth with a bit of help from Myrrh Essential Oil. This potent powerhouse has been used to promote healthy and youthful skin for centuries. One of its best benefits is its ability to cleanse and soothe your skin while actively promoting rejuvenation. You'll be boasting a brighter, more youthful glow in no time!
11. Jasmine Essential Oil
Jasmine Essential Oil is arguably one of the best oils for mature skin. It helps improve complexion and encourage collagen production. In addition to decreasing the appearance of wrinkles and fine lines, it gives you an instant supportive lift of tranquility thanks to its luxurious scent.
12. Palmarosa Essential Oil
Palmarosa Essential Oil contains vitamins and antioxidants to keep the skin smooth and supple. It also has soothing properties that can help reduce breakouts caused by hormonal fluctuations or stress.
For Acne-Prone Skin
13. Lemongrass Essential Oil
Lemongrass Essential Oil could be a new favorite for those with acne-prone skin! The zesty scent is just the start of this oil's excellent benefits; it has natural astringent and antiseptic properties. Those properties help promote clear skin by removing excess dirt and oil and killing bacteria that can cause blemishes.
14. Tea Tree Essential Oil
Tea Tree Essential Oil is beneficial as it helps reduce the appearance of breakouts, giving your complexion a deep cleanse and soothing any irritation or itching. It's also useful for those with oily skin since it helps control oil production while nourishing the skin deeply.
15. Ho Wood Essential Oil
If you're searching for an essential oil that can help fight off breakouts, look no further than Ho Wood Essential Oil! It's a powerhouse for acne-prone skin and is known for reducing the appearance of breakouts, promoting skin rejuvenation, and soothing irritated skin.
For Skin Discoloration & Scars
16. Lavender Essential Oil
If you've got a few pesky scars, Lavender Essential Oil is here to help! Not only can it soothe your skin and take away irritation, but it can also go above and beyond to promote youthful, healthy skin. So even though you may not be able to erase your scar, you can use Lavender Essential Oil to restore balance and lessen its visibility.
17. Tangerine Essential Oil
Tangerine Essential Oil works like magic when it comes to helping reduce discoloration and scars. It even helps keep your skin looking young so that you can always look fabulous. So if you're looking for long-term effects on the appearance of your skin, then this is an essential oil you should get on board with.
18. Helichrysum Essential Oil
Helichrysum Essential Oil can even skin discoloration, reduce the appearance of breakouts and scars, and help keep your skin youthful. It also helps cleanse and provides a deep rejuvenation to help reduce signs of aging.
For Rash, Scrapes & Other Minor Injuries
19. Eucalyptus Essential Oil
When it comes to taking care of minor skin issues such as scrapes and rashes, you can't go wrong with Eucalyptus Essential Oil! Not only does it cleanse and soothe the affected area, but it also helps ease any itching you might experience. If that isn't enough, its refreshing scent will make your day more pleasant. .
20. Patchouli Essential Oil
Not only is Patchouli Essential Oil known to promote an overall youthful glow, but its antiseptic properties are beneficial when treating minor rashes, scrapes, and other injuries. As if that wasn't enough, its luxurious smell helps to balance out any unpleasantness or discomfort associated with the injury – so you can feel better inside and out!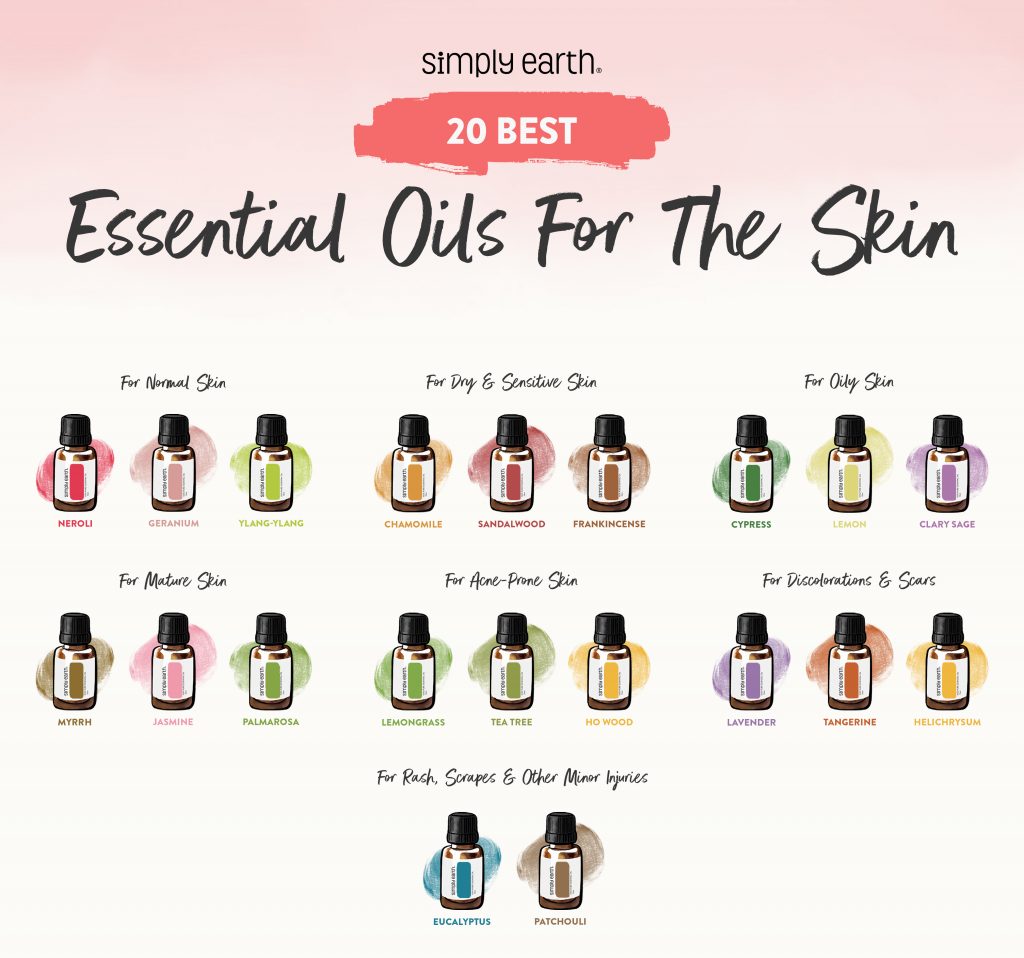 How To Use Essential Oils For Skin + Recipes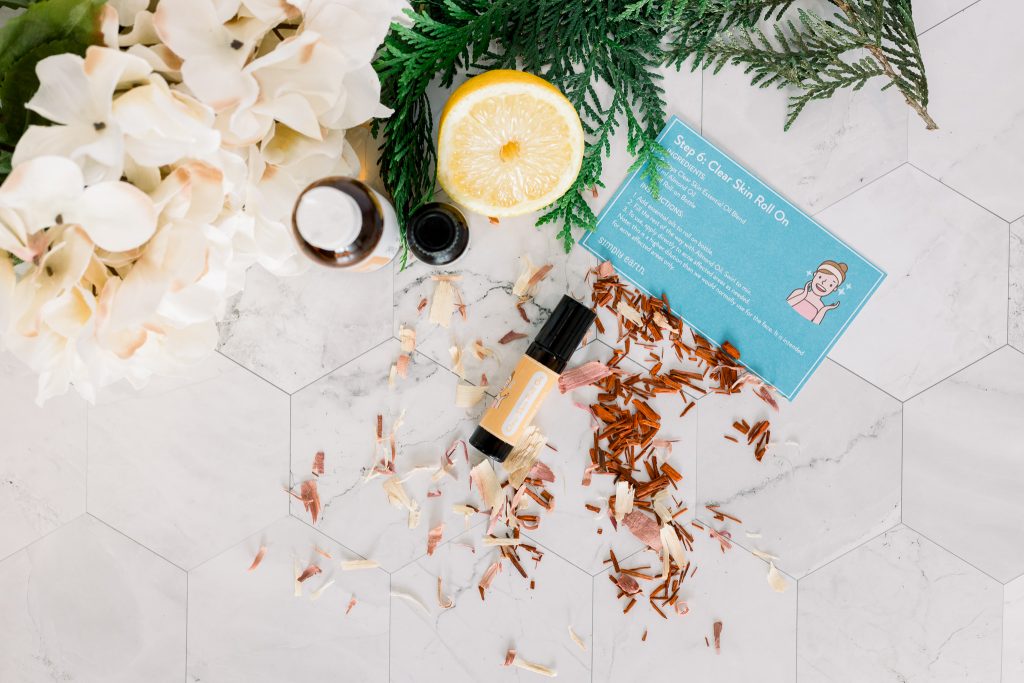 Roll-Ons
Making an essential oil roll-on blend is a perfect way to get started. All you need is a roll-on bottle and your favorite essential oils. When creating the recipe, remember that essential oils are very concentrated. Consider diluting them with other carrier oils like coconut or avocado oil for safe topical application. After that, it's time for some creative fun! With so many oils – there's something for everyone when crafting your roll-on blend.
Skincare Recipes
Making skincare recipes is a fun and easy way to use essential oils. What kind of recipes can you make? The possibilities are endless, from personal hygiene items such as body wash or toothpaste to pampering yourself with luxurious bath oils or treating yourself to a nourishing face mask. With some research and experimentation, you could craft your own toner, cream, or lip balm with essential oils too! Are you feeling overwhelmed? Master essential oils with Simply Earth's Essential Oil Hero Course!
Side Effects and Precautions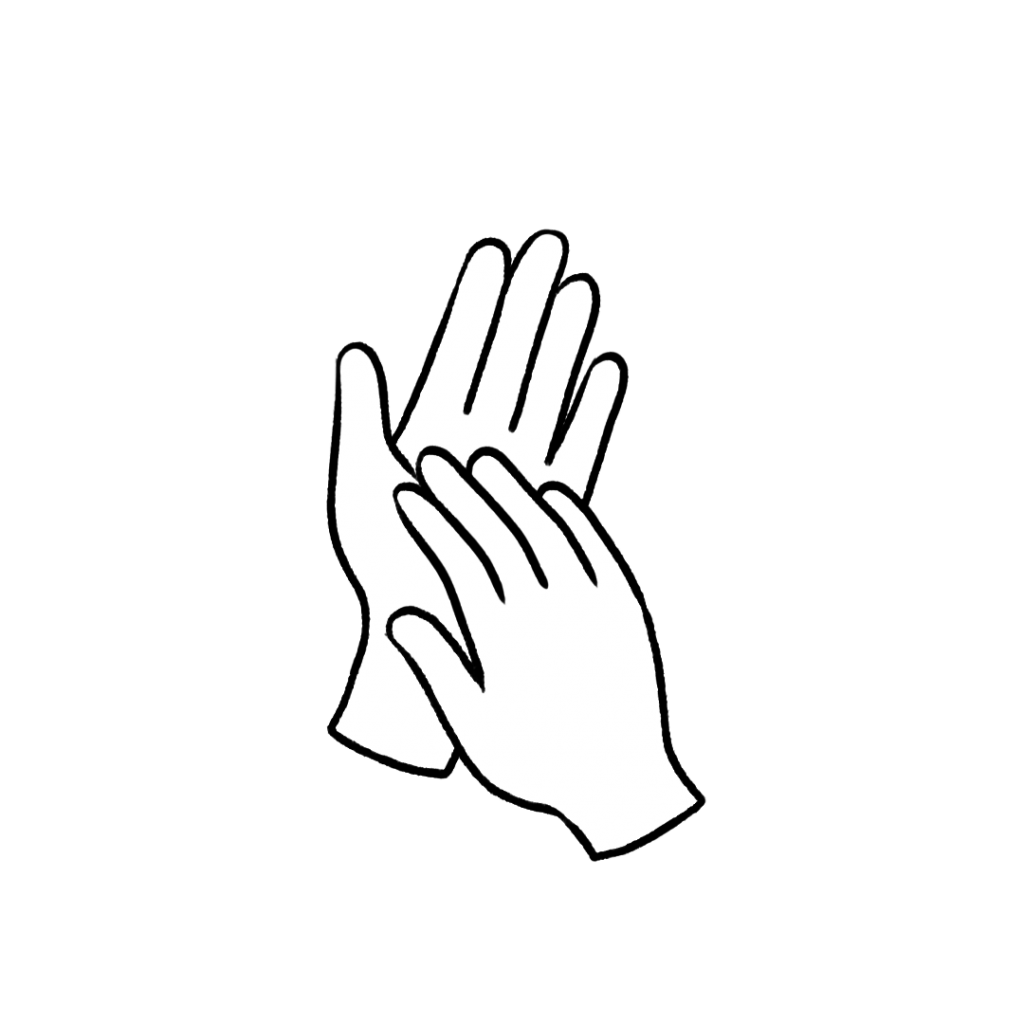 Always dilute an essential oil when using it on the skin. This essential oil is unlikely to cause skin irritation when diluted properly. If the oil has been oxidized (left with the cap off for long periods of time) it is more likely to cause skin irritation. Check out this dilution chart for diluting this essential oil properly.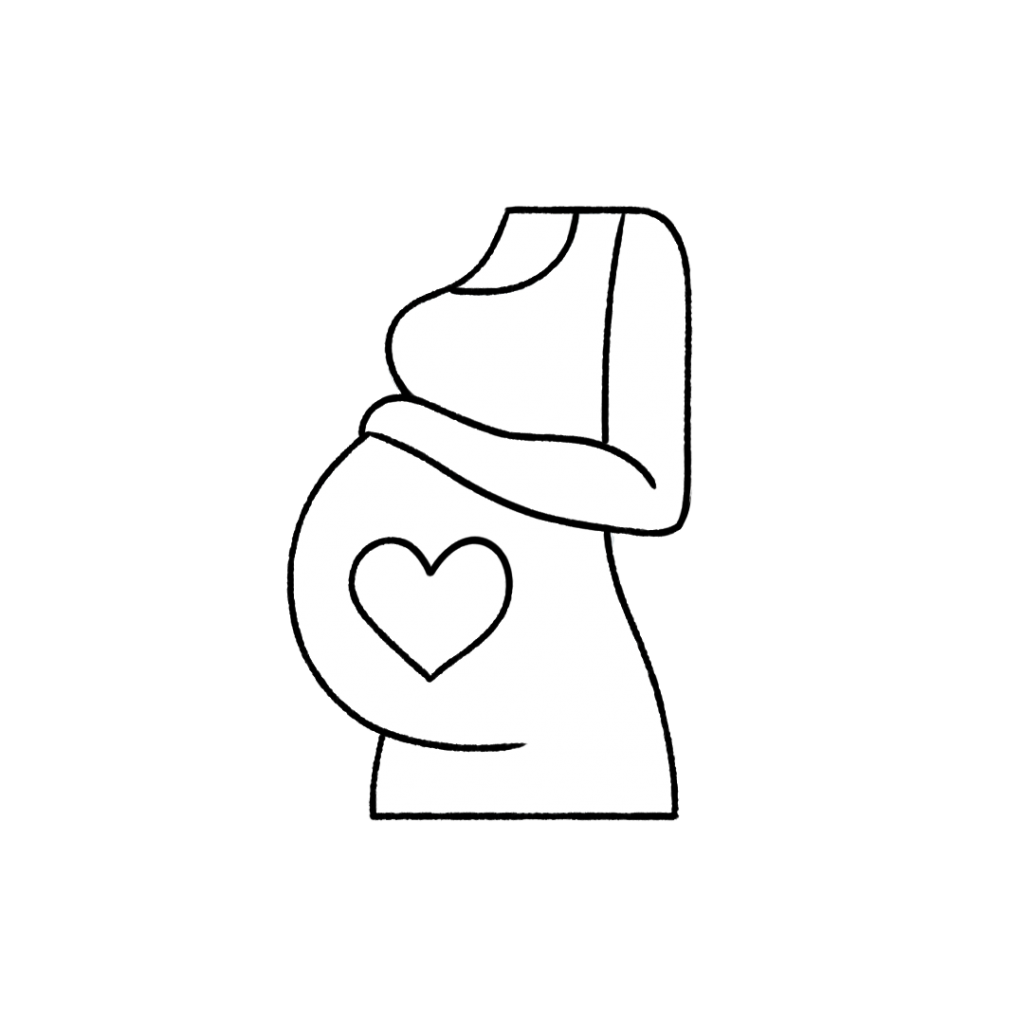 If you are pregnant, consult your doctor prior to use.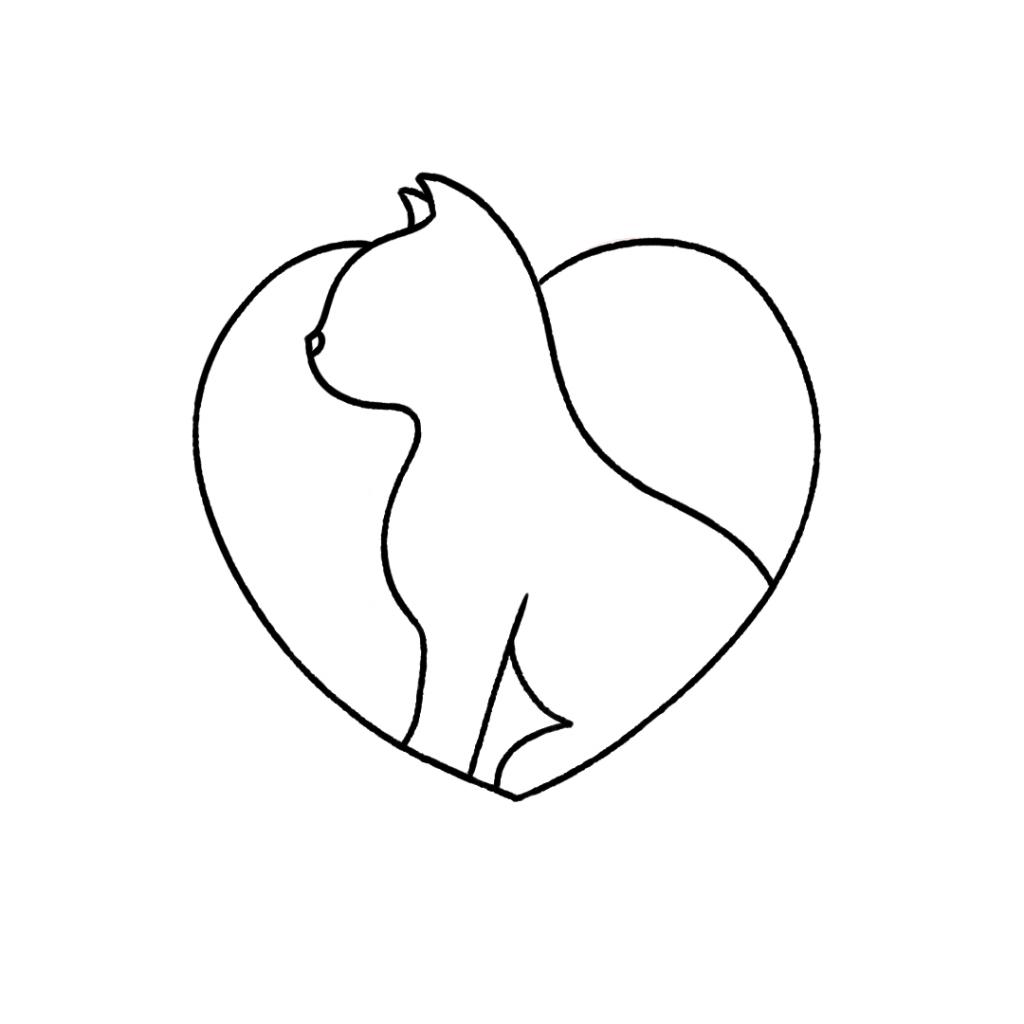 For more information on using essential oils with cats, check out this blog post.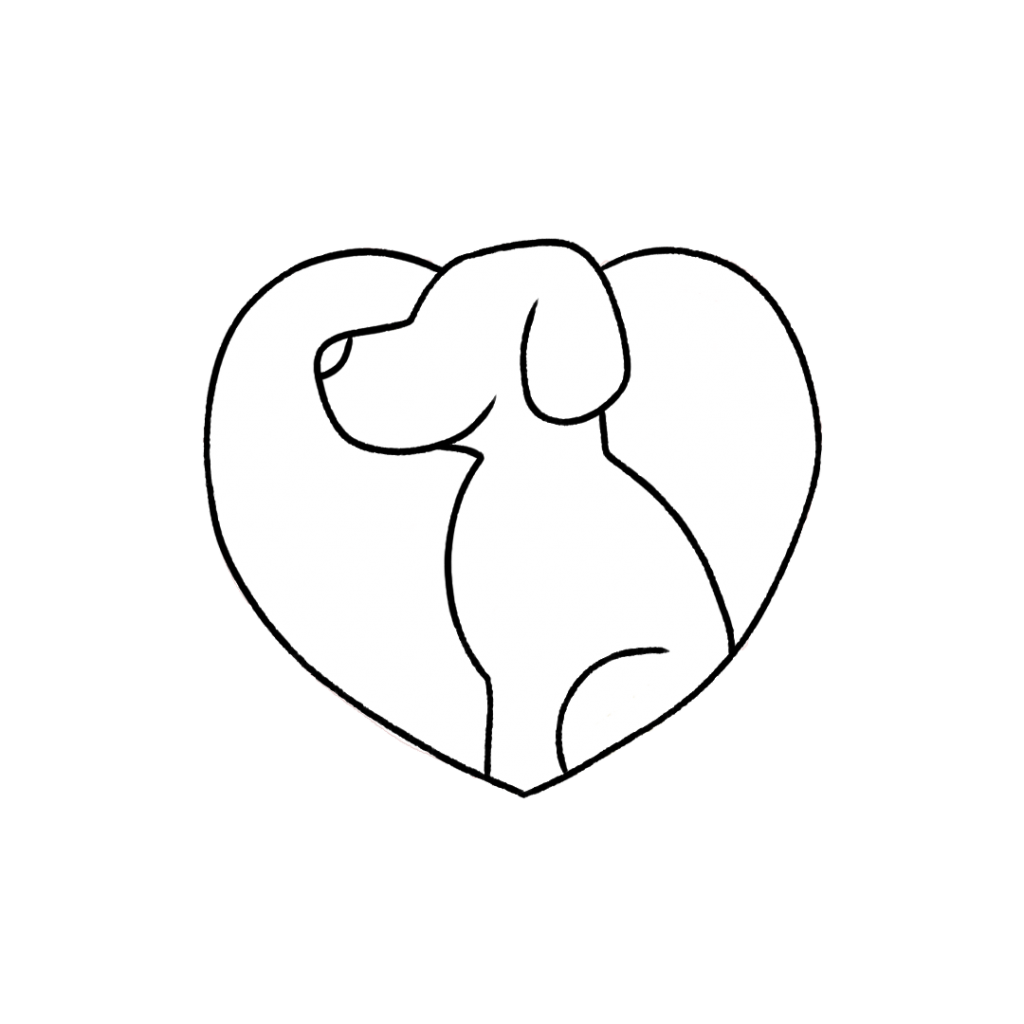 For more information on using essential oils with dogs, check out this blog post.
We don't recommend ingesting essential oils unless under the direction of a doctor certified in aromatherapy. For more information on why we don't ingest essential oils check out this blog post.
*Please note: This post is a compilation of suggestions made by those that have extensively used essential oils and has not been verified scientifically with clinical tests nor reviewed by medical experts. It is anecdotal information and should be treated as such. For serious medical concerns, please consult your doctor. The statements given in this blog post have not been verified by the FDA
Related Articles: