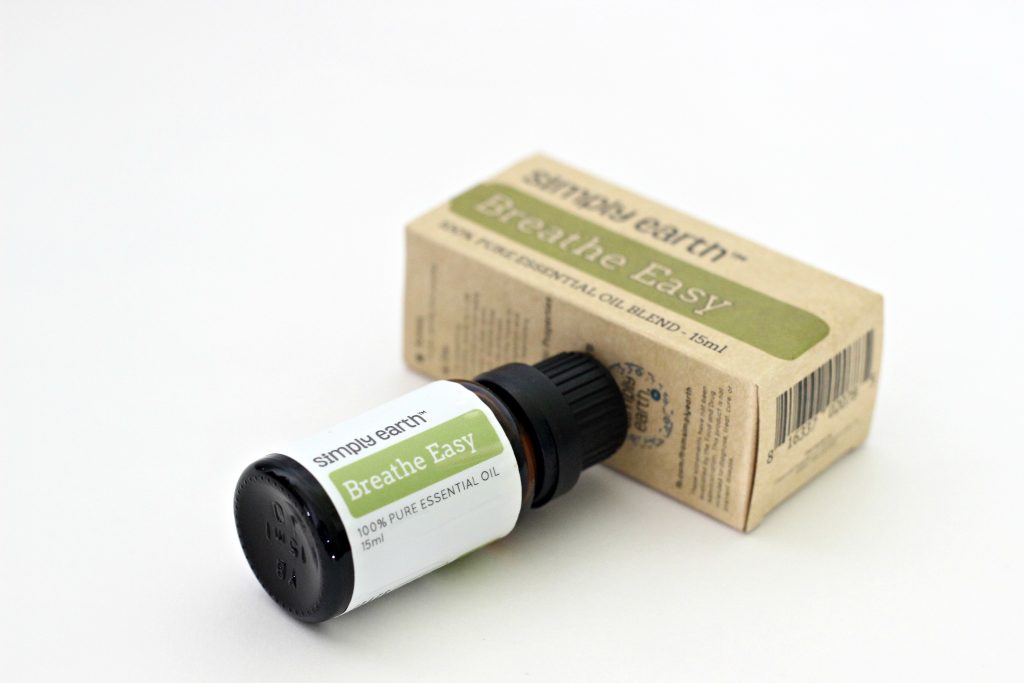 The colds and flu are spreading quickly throughout this time of year and they're no fun! There are tons of colds and flu medicines that you can pick up at your local grocery store – but they're loaded with chemicals that you may not be familiar with and have a variety of side effects. You can use these nine essential oils for colds and flu to keep your family safe!
The Best Essential Oils for Colds and Flu
Rosemary Essential Oil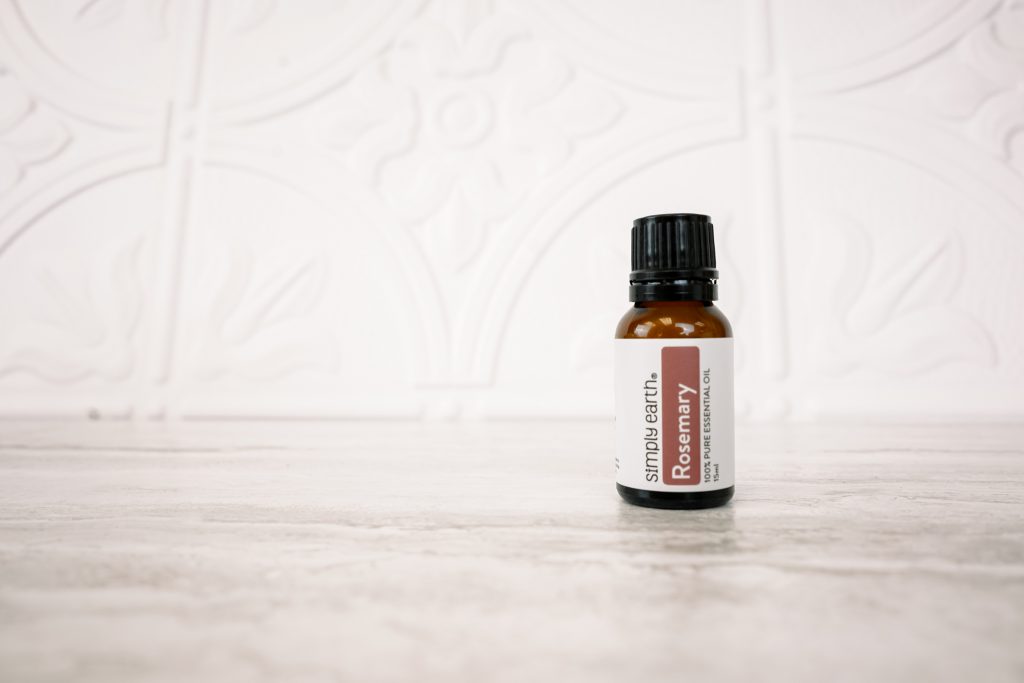 Rosemary Essential Oil is a great oil to have on hand when you're sick. Therapeutically, Rosemary promotes the production, flow, and excretion of bodily fluids such as bile (which is important for vitamin absorption and toxin elimination), urine (essential for toxin elimination) and sweating (another way to rid our bodies of toxins). Rosemary also aids in digestive health, which is extremely important for our overall health). It's great for promoting healthy liver function, which helps to cleanse the blood and flush waste, and it's considered a tonic herb, which means it helps support overall health and healing and balances pH.
Rosemary oil is also considered an analgesic, which means it's a painkiller. Overall, rosemary is great to support our organs. It's crucial to keep our organs healthy so that we can stay active and fight any diseases that come our way. If you're already sick, rosemary helps to relieve symptoms associated with headaches, migraines, fatigue and nervous exhaustion. It's beneficial when one has intestinal infections, diarrhea, circulatory issues, bronchitis, mucus build up, congestion, sinus infections, and whooping cough.
Lemon Essential Oil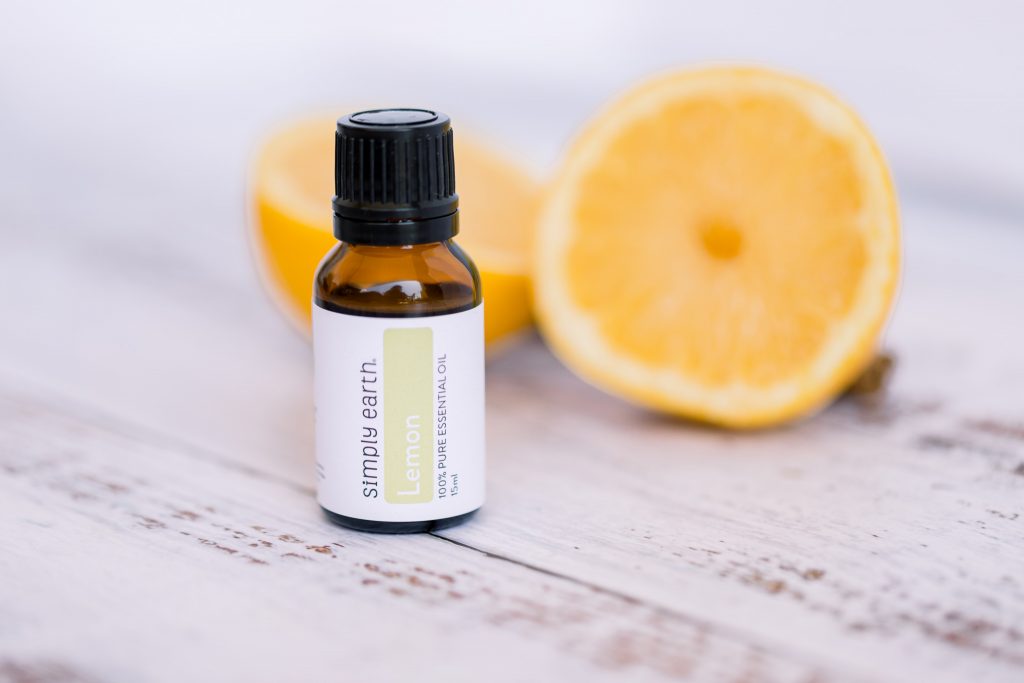 Lemon Essential Oil is a must-have for your essential oil kit. It provides so many benefits, many of which help aid those who are coming down with a sickness. Lemon Essential Oil is antimicrobial and antiseptic, which means it will fight, inhibit the growth of, and destroy microbes. It's also bactericidal, so it destroys bacteria too. This will help prevent and heal the infection. Lemon Essential Oil is another great oil to help detoxify and purify our bodies. As a depurative, it purifies our blood; as a diaphoretic, it expels waste through sweating; and as a diuretic, it excretes waste through urine.
Lemon Essential Oil, like rosemary, is also considered a tonic, meaning it restores and strengthens the body. For those who are sick, Lemon Essential Oil helps reduce fevers, throat infections, bronchitis, and the flu. It aids in cleansing the body of disease to improve immune and digestive functions and it assists to remove symptoms associated with headaches and migraines.
Eucalyptus Essential Oil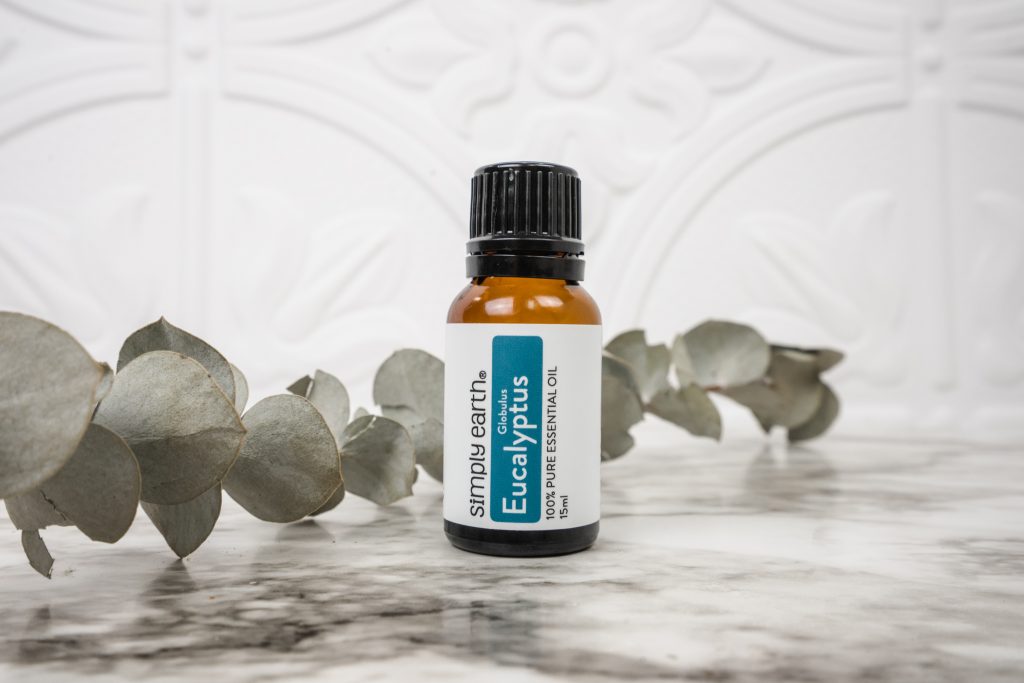 Eucalyptus Essential Oil is another favorite to have on hand, as it supports our whole body. Eucalyptus reduces muscle and nerve pain and inflammation. It also destroys and inhibits the growth of bacteria, microbes, and viruses. Eucalyptus is another oil that helps to detoxify the body. Like rosemary, it's a depurative and diuretic, so it purifies the blood and other fluids of the body and promotes the excretion of toxins and waste through urine. It's also considered a balsamic oil, meaning it's very soothing and restoring.
If you're sick, eucalyptus serves as a decongestant, an expectorant (promoting the expulsion of mucus and phlegm), and a febrifuge (meaning that it fights and prevents fever). It also helps with respiratory issues such as coughing, sinus infections, throat infections, and colds. It offers great support for immune health, as it helps fight against chicken pox, measles, and the flu.
Peppermint Essential Oil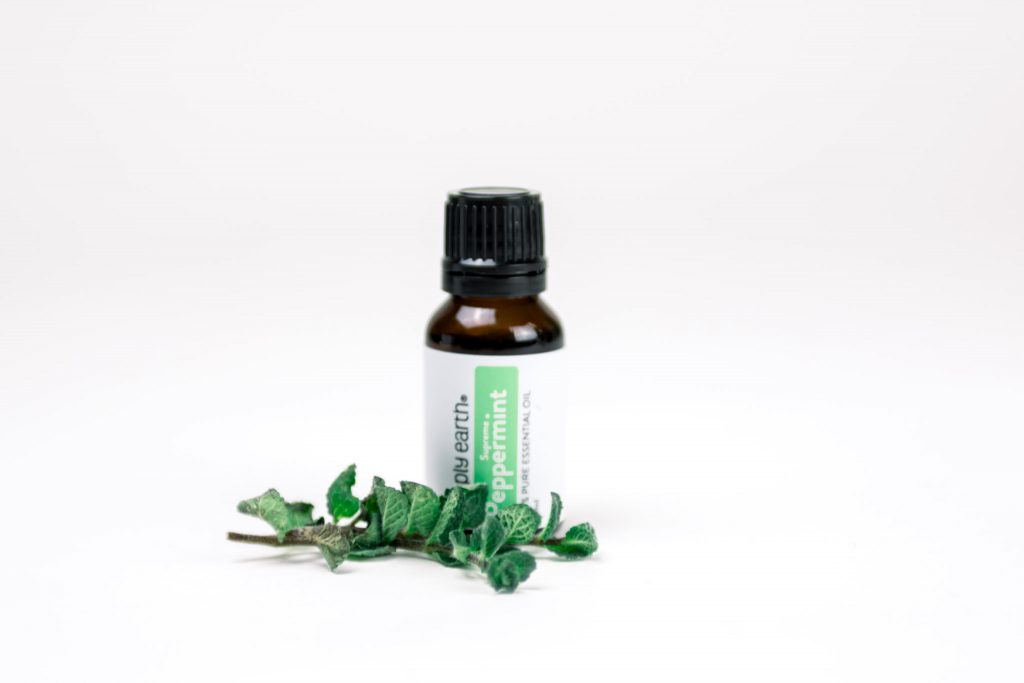 Peppermint Essential Oil is something everyone should have in their collection. It has so many great properties to improve health. It offers cephalic support (head support), and hepatic support (liver support), and helps to stimulate digestion (I've already said this once, but I'll say it again and probably a hundred times more – gut health is extremely important for our overall wellbeing). Like rosemary and eucalyptus, it promotes the purification of bodily fluids and expulsion of toxins and waste. It promotes the flow of bile and sweat, and aids in the excretion of mucus and phlegm.
Peppermint Essential Oil also aids in clearing symptoms of fever, headaches, migraines, vertigo and faintness or dizziness. Its powerful properties are great for improving respiratory symptoms such as congestion, coughs, bronchitis, and pneumonia. It also aids in reducing cramps, aches, muscular pains, and nausea.
Myrrh Essential Oil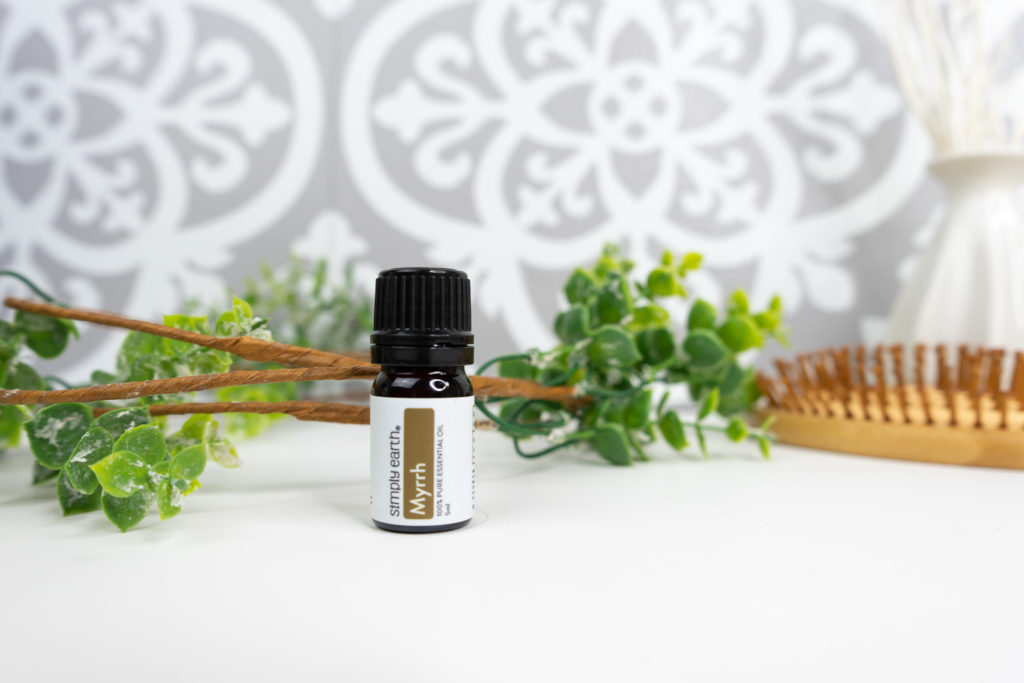 If you don't have Myrrh Essential Oil in your kit, you need it! It's so beneficial to our health for so many reasons. It's anti-catarrhal and an expectorant, so it helps to dissolve, eliminate, expel and even prevent mucus and inflammation of the mucous membrane. Myrrh also destroys and inhibits the growth of microbes and microorganisms as an antiseptic and antimicrobial, so it helps fight infection. It's great for overall health as it aids in gut health and pulmonary health. It's considered a balsamic and tonic oil as well, so it's soothing and restoring to the whole body.
If you're sick, Myrrh Essential Oil is great for treating fevers, coughs, colds, bronchitis, and sore throats. It can even help with ear infections, sinus infections, and tonsil infections! It's also known to help ease cramping and diarrhea.
Cedarwood Essential Oil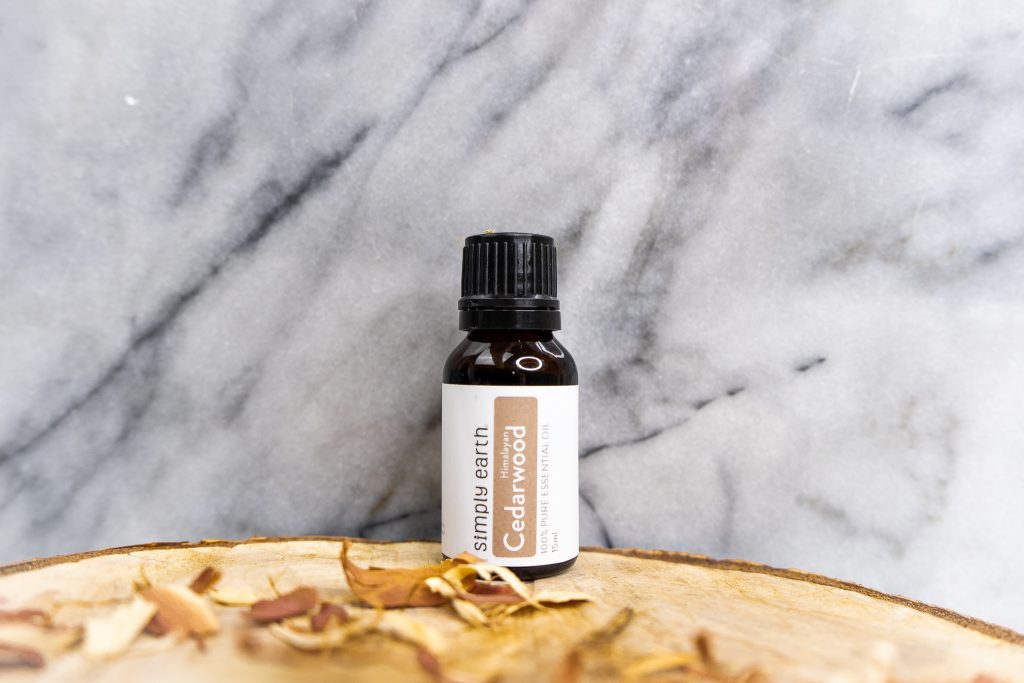 Cedarwood is a great essential oil to support healthy function of our respiratory system. It's an expectorant, so it promotes the expulsion of mucus and phlegm, and it's a diuretic, so it promotes the excretion of waste through urine. Cedarwood is an antiseptic, so it inhibits the growth of microbes and helps to destroy existing microbes.
This oil is also considered a tonic oil, so it restores our health and strengthens the whole body. If you're sick, cedarwood oil aids in the healing of chest infections and urinary infections. It assists in maintaining healthy mucus membranes and a healthy nervous system.
Frankincense Essential Oil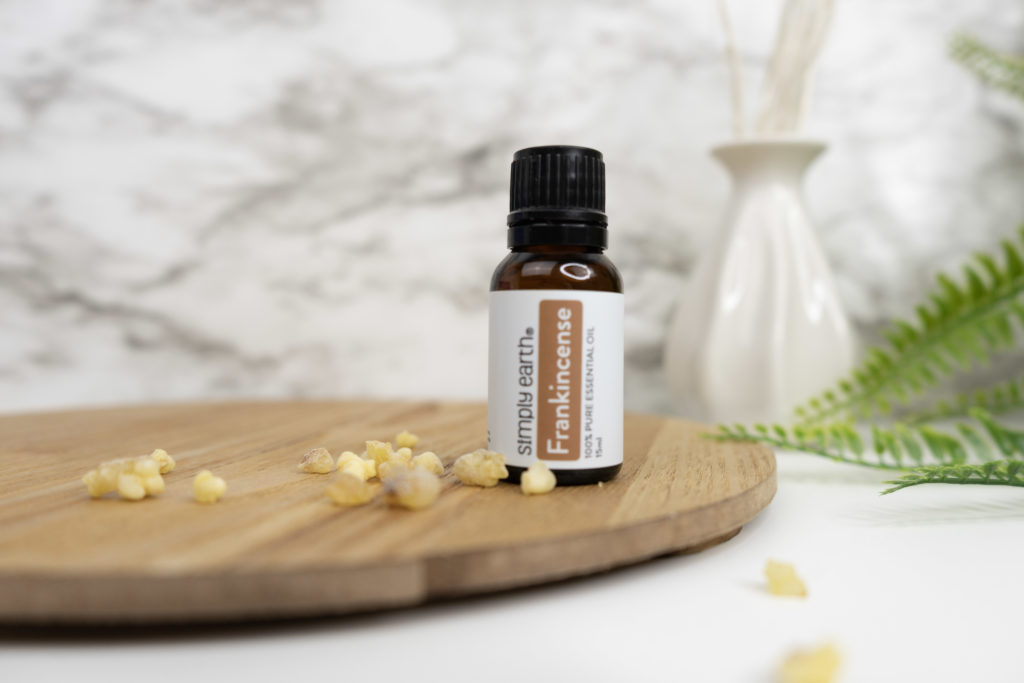 Frankincense is another essential oil that everyone should have on hand. Not only is it great for our skin, but it also helps us stay healthy and fight sickness. It's antiseptic, so it fights against infection by destroying and preventing the growth of microbes. It's also cytophylactic, so it protects our cells against membrane disorganization, and essentially, against the breakdown of our cells.
Frankincense Essential Oil helps aid digestion (again, very important) and helps our body get rid of toxins through our urinary system. It's considered a tonic like many other oils on this list since it helps to restore and strengthen the whole body. As an expectorant, it helps reduce the mucus and phlegm build-up in the respiratory tract. Frankincense Essential Oil aids in breathing and can aid in respiratory health by clearing the lungs, and reducing symptoms of colds, coughs, bronchitis and laryngitis. It has a positive impact on the immune system and can help calm cramps, aches, and pains.
Fir Needle Essential Oil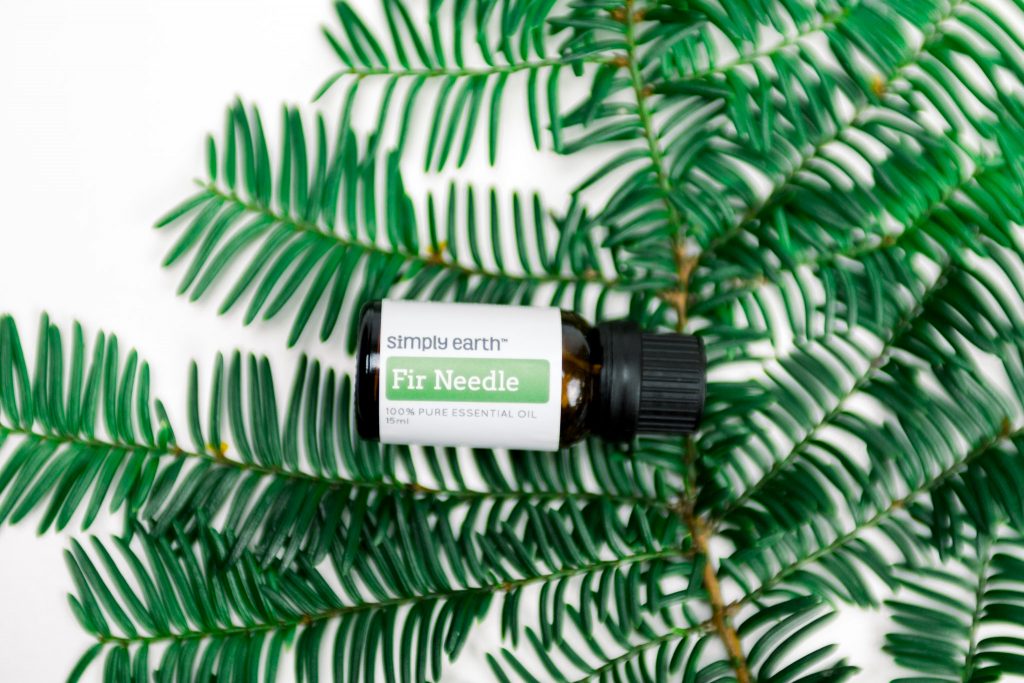 While fir needle isn't commonly found in many people's essential oil first aid kits, it definitely should be! It's known for detoxifying and purifying the body, like rosemary and eucalyptus, and for boosting metabolism, so your body breaks things down quicker.
Fir Needle Essential Oil has antiseptic, antibacterial and antimicrobial properties, so it prevents infections by fighting and destroying bacteria and microbes. It also boosts respiratory function, and can help treat bronchitis, sinusitis, colds, the flu and coughs. It's also known to reduce pain and aid in the relief of muscle and joint aches.
Breathe Easy Essential Oil Blend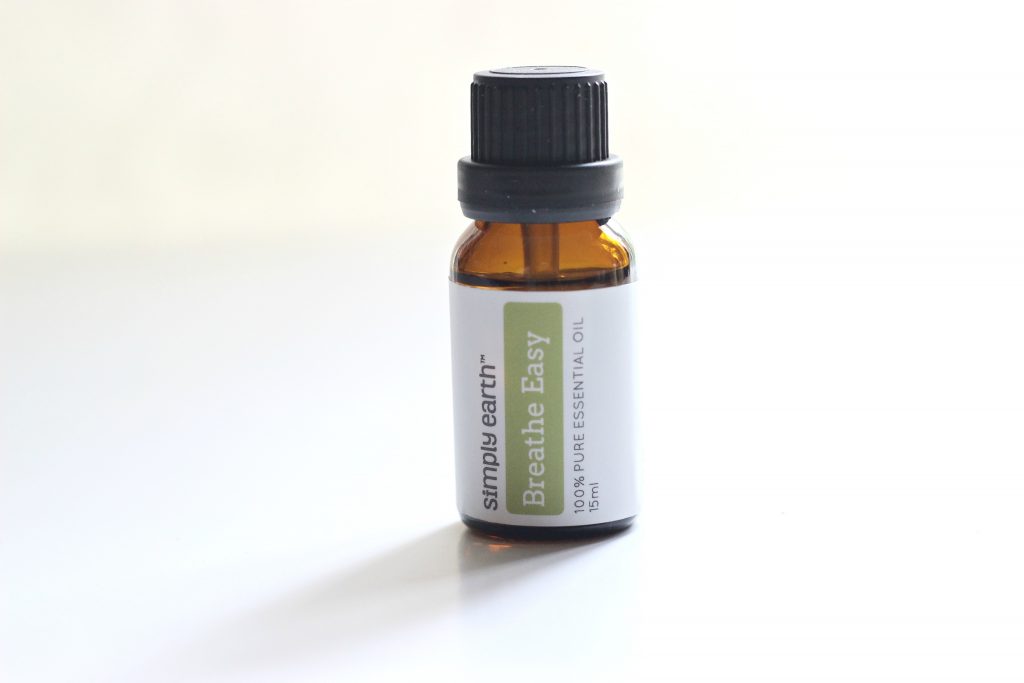 Simply Earth's Breathe Easy Essential Oil Blend is packed with great essential oils for colds and flu and for improving immunity. Because it's made from Fir Needle, Frankincense, Cedarwood, and Myrrh Essential Oils, breathe easy blend has properties of all of these oils. It helps with respiratory, urinary and intestinal function and health. It's great at removing toxins and mucus from our bodies and reducing fevers and inflammation.
It's great at fighting off infections by killing bacteria and microbes. It positively impacts our cells by reducing their break down, and can treat a variety of ailments from muscle pain to bronchitis, to the common cold and flu to sore throats and laryngitis.
Simply Earth's Breathe Easy Blend is a great oil to keep in your essential oil collection because it has the benefits and properties of these four awesome oils, which all contribute to respiratory health and function. It's a great time and money saver!
What is Your Favorite Cold Remedy?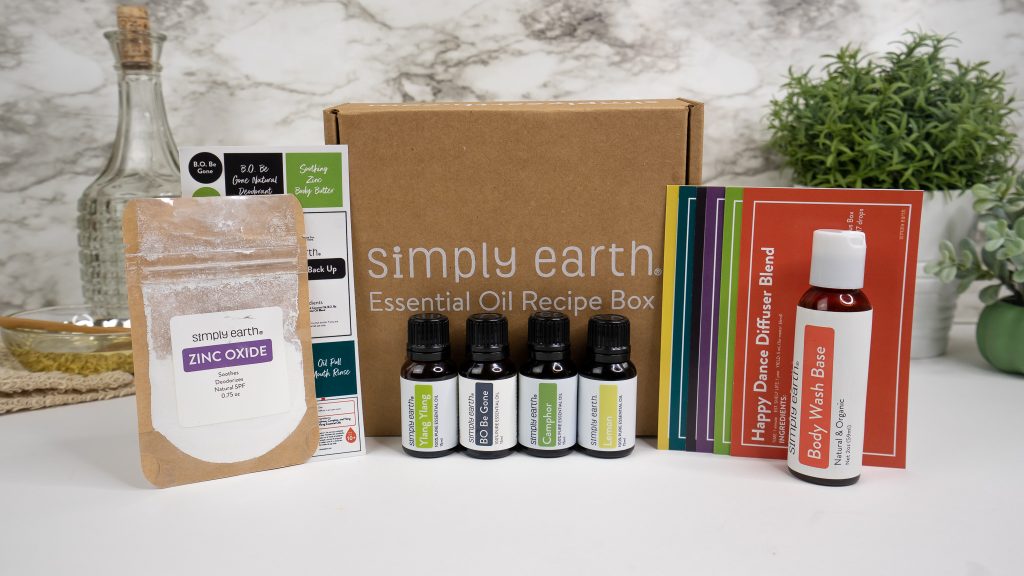 There are so many natural ways to cope with a cold! What are your favorite essential oils for colds and flu, and did any of them make this list? Let us know in the comments or by connecting with us on social media @fromsimplyearth!
Subscribe today to our Essential Oil Recipe Box. Each month, you can receive four full-size 100% pure essential oils, six natural recipes, plus the ingredients you need to make them in our Recipe Box.
With the box, you'll learn new ways to use essential oils, make more essential oil roll-on recipes, and have the peace of mind that you are making your home toxin-free. This month of April, we focus on Home Detox. This box is worth over $150 if priced from the Big Essential Oil Companies. You get all those goodies from Simply Earth for only $44.99. Go get it!