Looking for natural pain relief? Essential oils are a great way to support wellness, but they can be confusing.
Today we'll look at Relief Essential Oil Blend to get toxin-free pain relief. We'll talk about what's in it and how to use it so you can be confident in getting results from this pain relief essential oil blend.
We've reformulated our Relief Essential Oil Blend for more powerful results and a better aroma.
What I Love About Relief Essential Oil Blend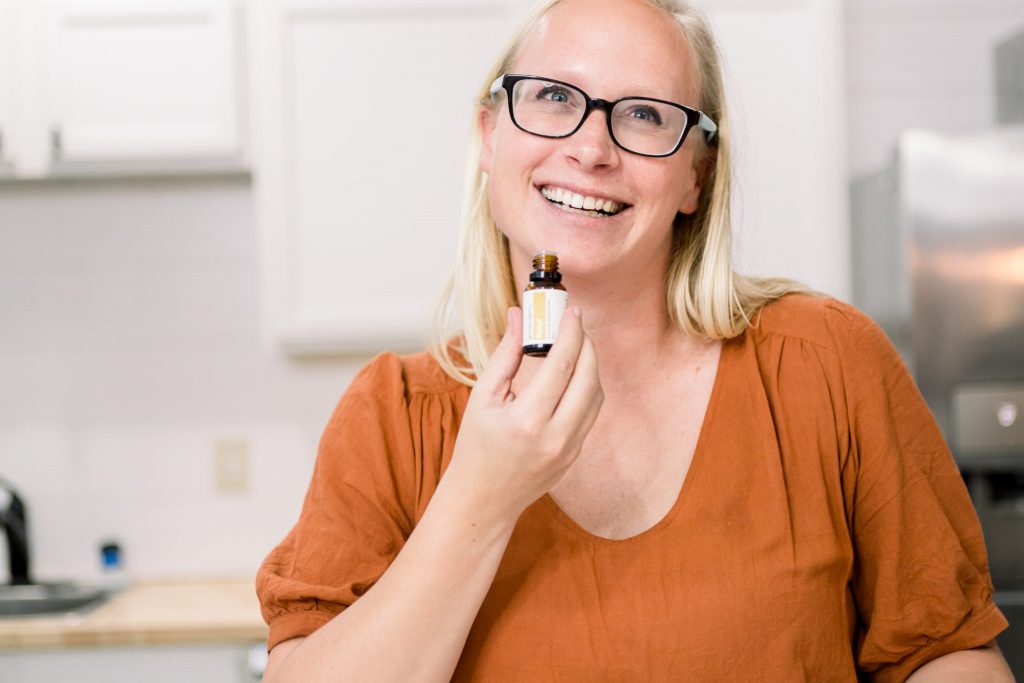 Hi! Katie here. I'm an aromatherapist for Simply Earth. I write blogs and create our subscription recipe box. I've loved the reformulated version of this blend. One of the things I love to do outside of Simply Earth and being a mom is coaching soccer. I have a tendency to get tendonitis in my achilles.
Basically, that means my achilles tendon gets inflamed. On days when it's giving me grief, the inflammation causes the area to feel hot. I've been using our Relief Blend, and it's made a huge difference! I get pain relief fast, and its cooling sensation is so soothing. This pain relief essential oil blend helps keep me on my feet to be my best.
What's in This Pain Relief Essential Oil Blend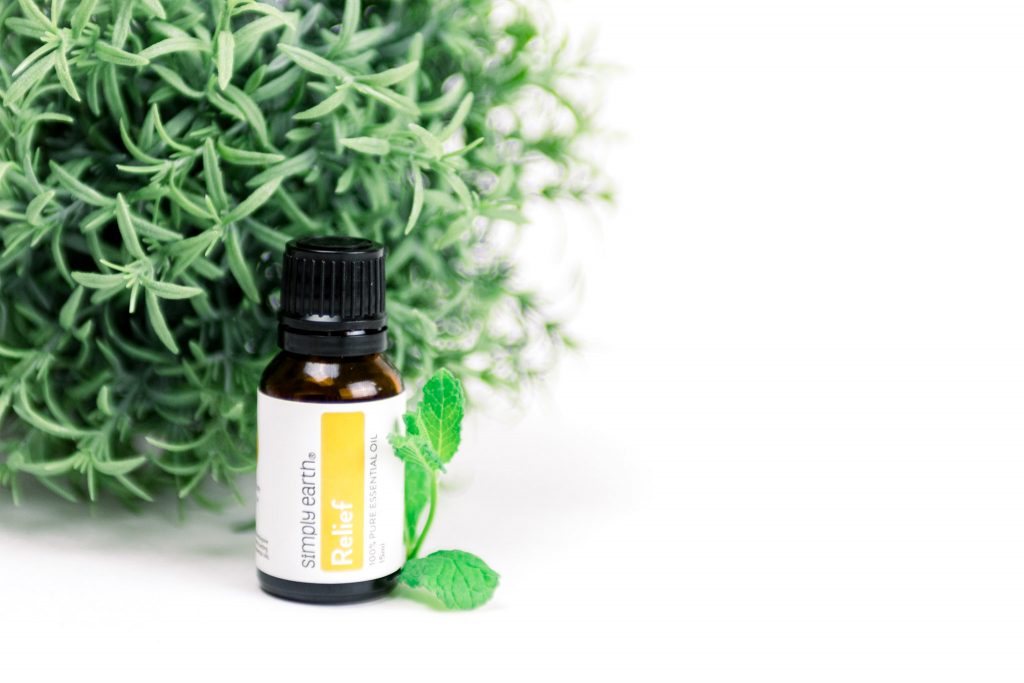 This essential oil blend is tried and true! One of our Simply Earth Aromatherapists, Shilah, recently reformulated this blend. Shilah sent it out to some of the massage therapists that use Simply Earth oils and the verdict is- this blend works!
Rosemary Essential Oil
Rosemary Essential Oil has the ability to support joint function. In a study1, topical application of rosemary oil helped decreased the level of pain intensity.
Juniper Berry Essential Oil
Juniper Berry Essential Oil is one of the best essential oils for pain and inflammation. It creates a warming sensation and soothes the feeling of pain. In a study, it has been found to have local anesthetic and anti-inflammatory properties2.
Eucalyptus Essential Oil
Discomfort in the muscles and joints can also be soothed with the help of Eucalyptus (Globulus) Essential Oil, especially because of its anti-inflammatory, analgesic, and spasmolytic effects as per this study3.
Peppermint Essential Oil
One of the main natural chemicals in Peppermint Essential Oil is menthol which is known for creating a cooling effect on the skin and can create a sense of numbness in the pained area. Peppermint Essential Oil is also well known for its ability to ease headaches according to this study4.
Copaiba Essential Oil
This oil is often used in massage therapy because of its powerful soothing properties. 90% of Copaiba Essential Oil's chemical components belong to a chemical family called sesquiterpenes. This chemical is greatly known for soothing pain and inflammation as shown in a study5.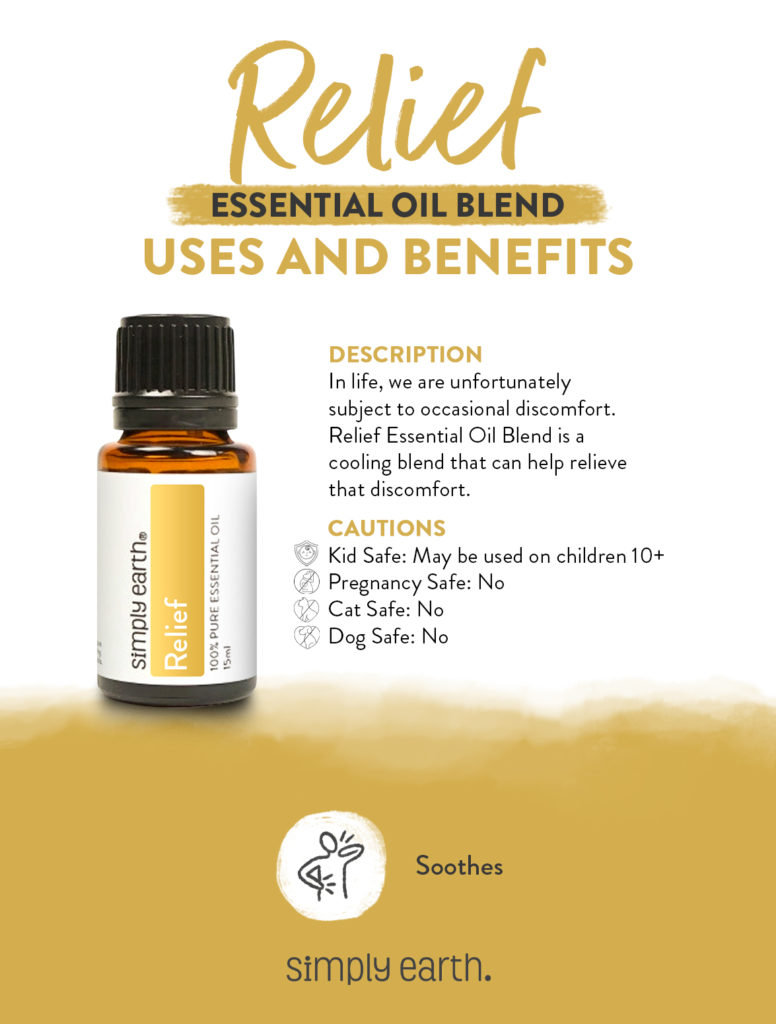 How to Use Relief Essential Oil Blend
Aromatic Bath
Using Relief Essential Oil Blend in a bath along with Epsom salts will be a gentle way to get pain relief. The Epsom salts will boost circulation, assisting your body's natural healing processes. You can also add Relief Blend in a diffuser for an aromatic bath or shower.
Happy Feet Foot Soak
Home Remedy Diffuser Blend
Massage
You can also use this blend in anti-inflammatory essential oil recipes such as massage oil. Massaging the inflamed area with this blend will help break down swelling for soothing pain relief.
Muscle Tamer Massage Bar
Comfort Compress
Roll On
For easy on-the-go relief, make a roll-on of this blend. A roll-on is a way to predilute essential oils to make them safe to use on the skin. If you have arthritis, this blend will allow you to bring on toxin-free support.
What Earthies Are Saying About This Blend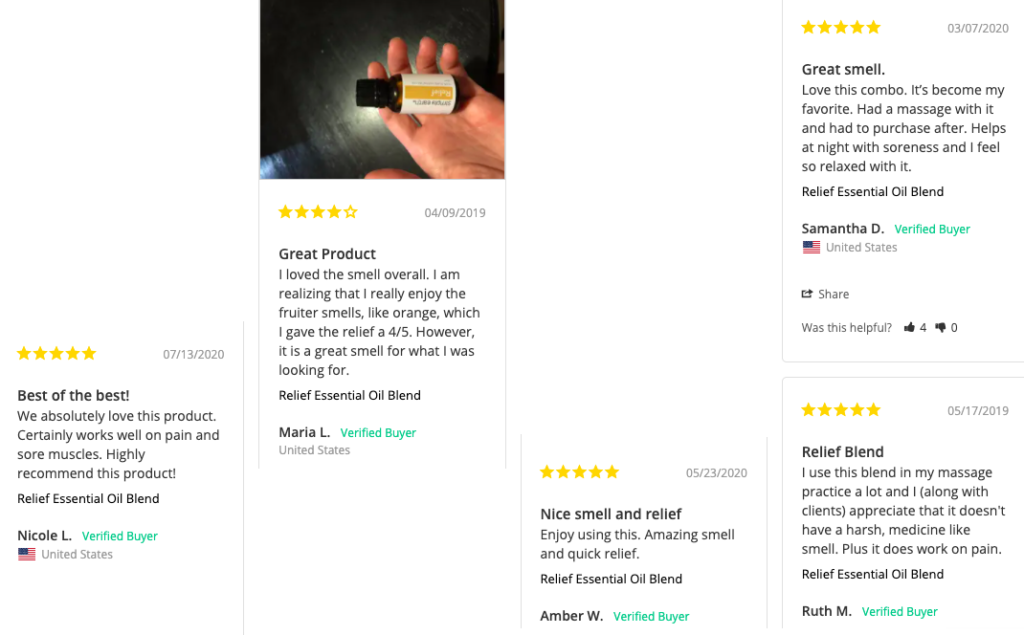 Things to Remember When Using Relief Essential Oil Blend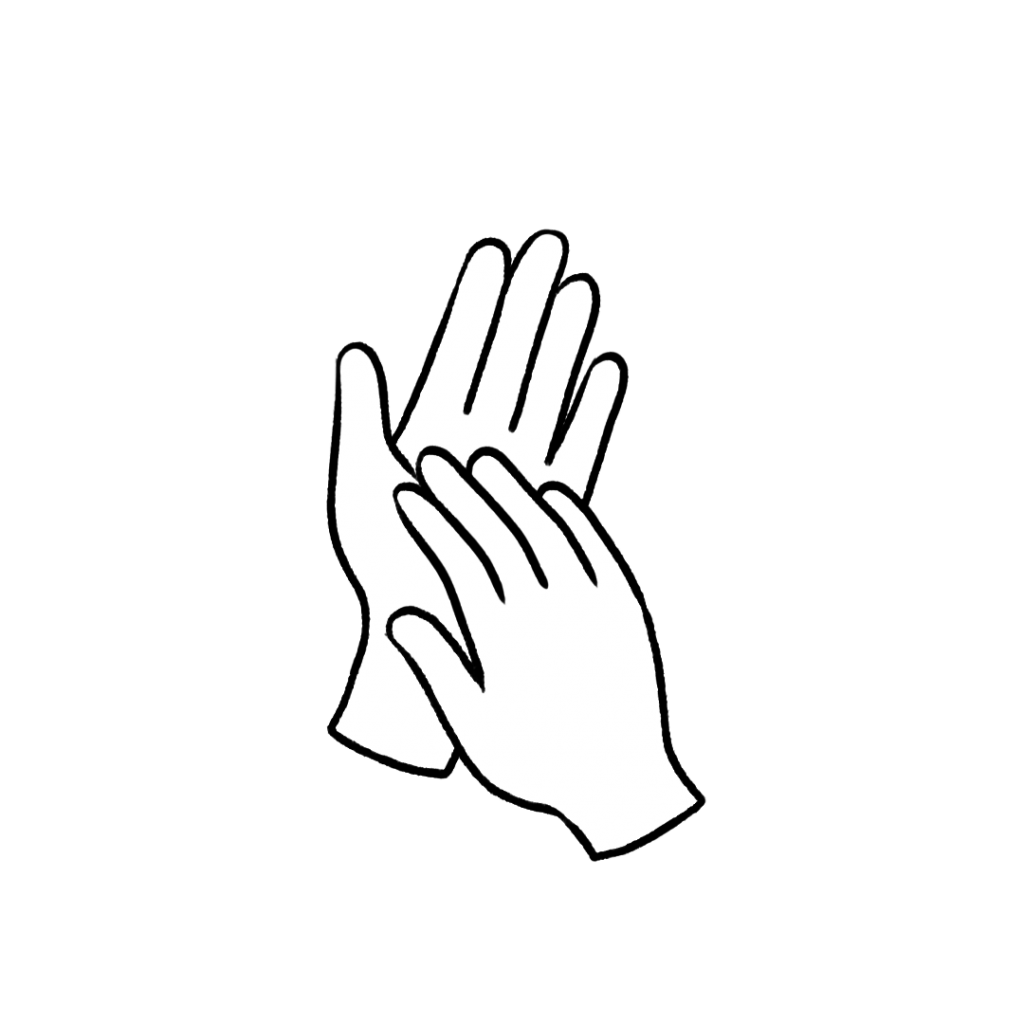 Some of the oils in this blend can be skin irritating. If the oil has been oxidized (left with the cap off for long periods of time), it is more likely to cause skin irritation. This blend is best used at a 5% dilution rate or lower. Check out this dilution chart for diluting essential oils properly.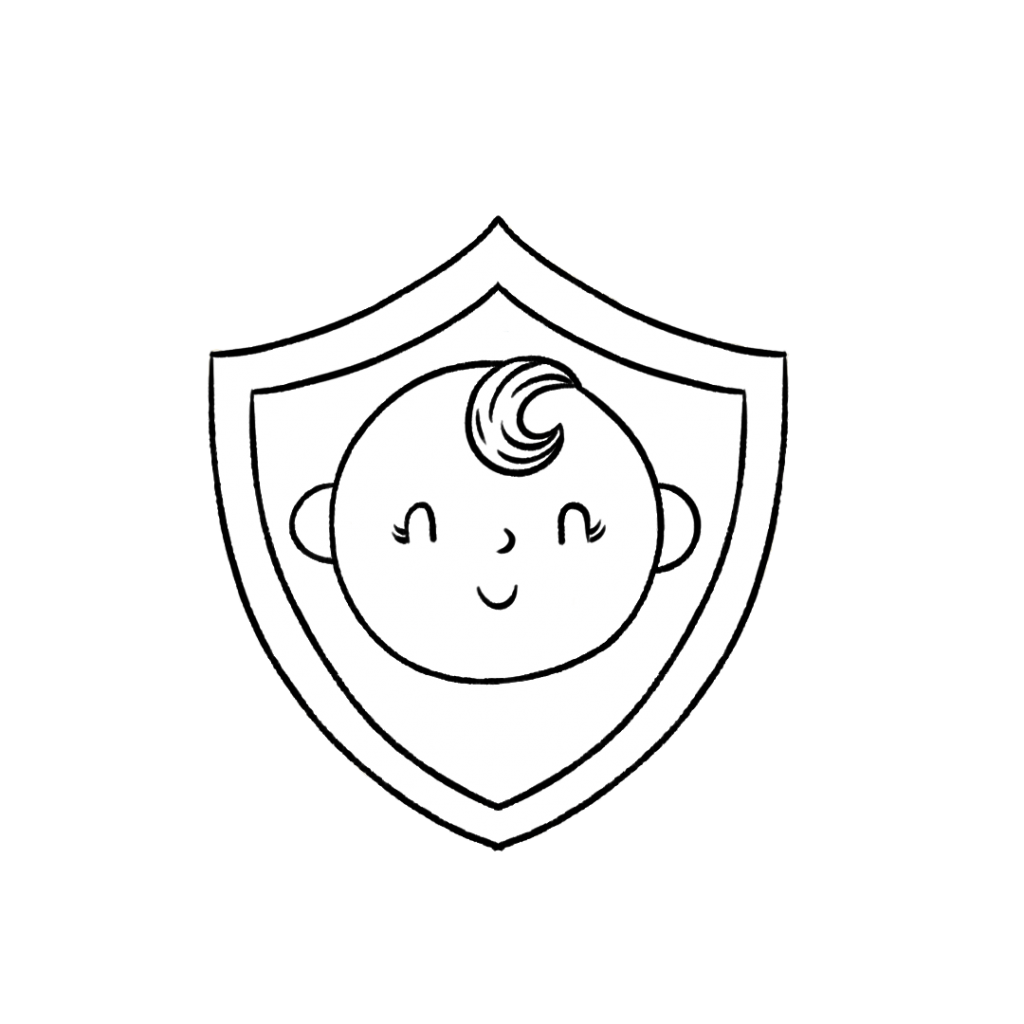 This essential oil is safe to use with kids age 10+.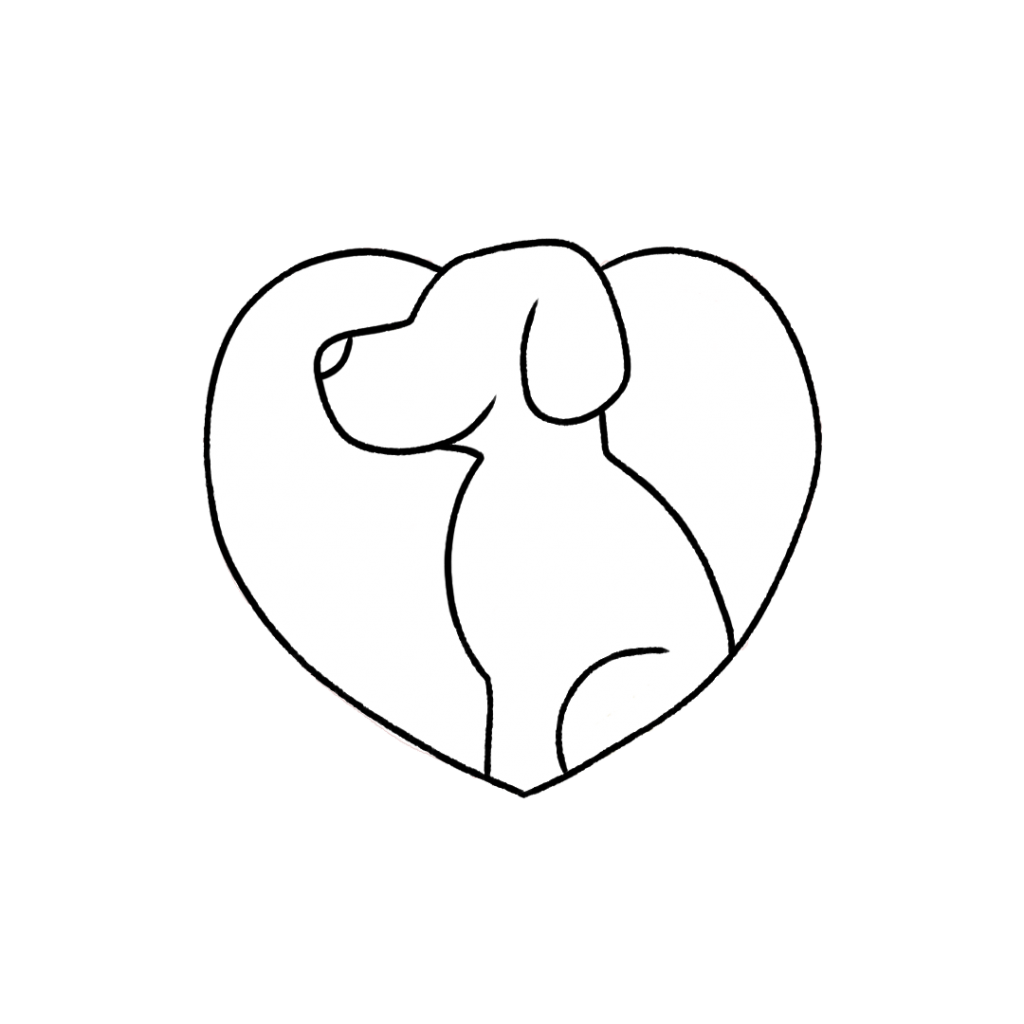 Don't use Relief Essential Oil Blend with or around dogs. For more information on using essential oils with dogs, check out this blog post.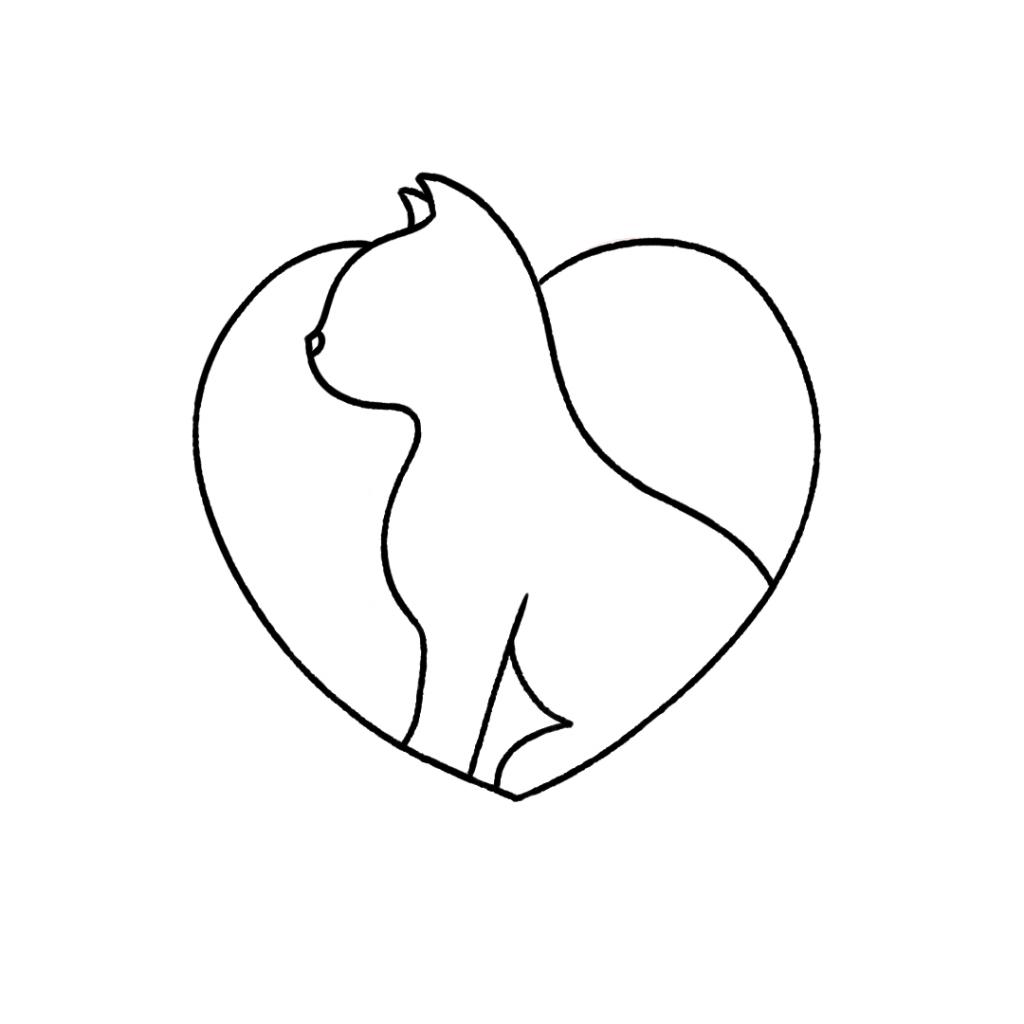 Don't use Relief Essential Oil Blend with or around cats. For more information on using essential oils with cats, check out this blog post.
Due to Rosemary Essential Oil in this blend, don't use this blend if you are epileptic or have high blood pressure.
Due to Peppermint Essential Oil in this blend, don't use this blend if you have cardiac fibrillation or G6PD deficiency.
Please note: This post is a compilation of suggestions made by those that have extensively used essential oils and has not been verified scientifically with clinical tests nor reviewed by medical experts. It is anecdotal information and should be treated as such. For serious medical concerns, please consult your doctor.
---
Get Toxin-free Pain Relief
Are you ready for pain relief? Use Simply Earth's pain Relief Essential Oil Blend for toxin-free relief. I love that I don't have to depend on over-the-counter pain medications to manage my tendonitis flare-ups. What can Relief Essential Oil Blend do for you? We'd love to hear about it on social media with @fromsimplyearth and in the comments below!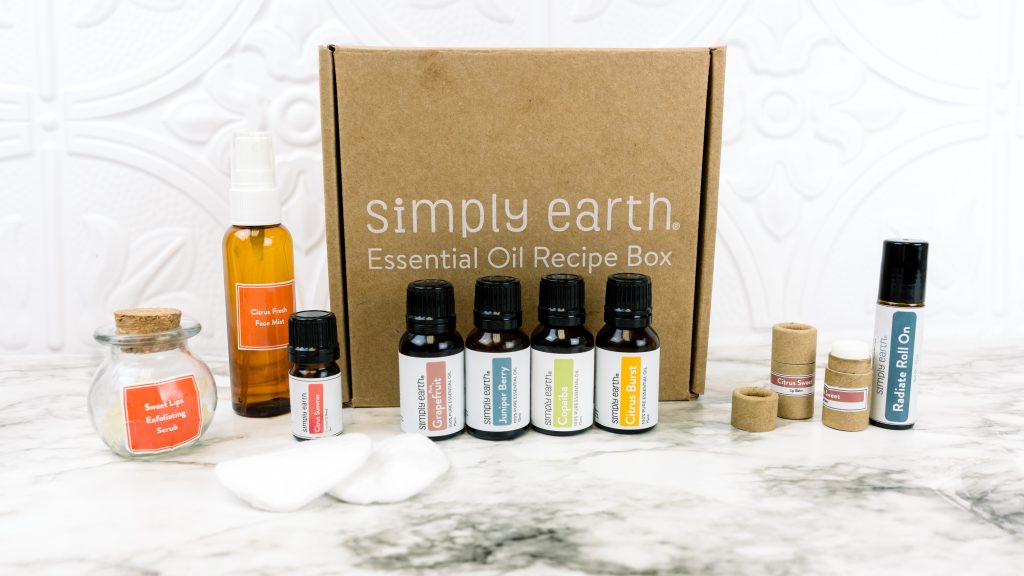 Are you ready to master essential oils? You get FREE access to our Hero Course if you subscribe to our Monthly Essential Oil Recipe Box. With it, you'll receive 4 Pure Essential Oils, 6 Aromatherapist-Created Recipes, and FREE Essential Oil Recipe Supplies for Life—all delivered directly to your door each month for just $44.99/month. Plus, we'll give you a FREE Big Bonus Box!
Don't miss out on the all-natural fun that comes with the Recipe Box; get yours today: Subscribe now to learn how to use essential oils!
References: