This recipe stars our newly formulated Relief Essential Oil Blend. One of our Aromatherapists, Shilah, created this blend. She sent the blend out to massage therapists who use our essential oils with their clients and got their verdict.
And their response? This blend is amazing. It's cooling and soothing and can help with muscle pain and joint pain.* Their clients loved the pain relief it brought them during their massage.
What I Love About This Recipe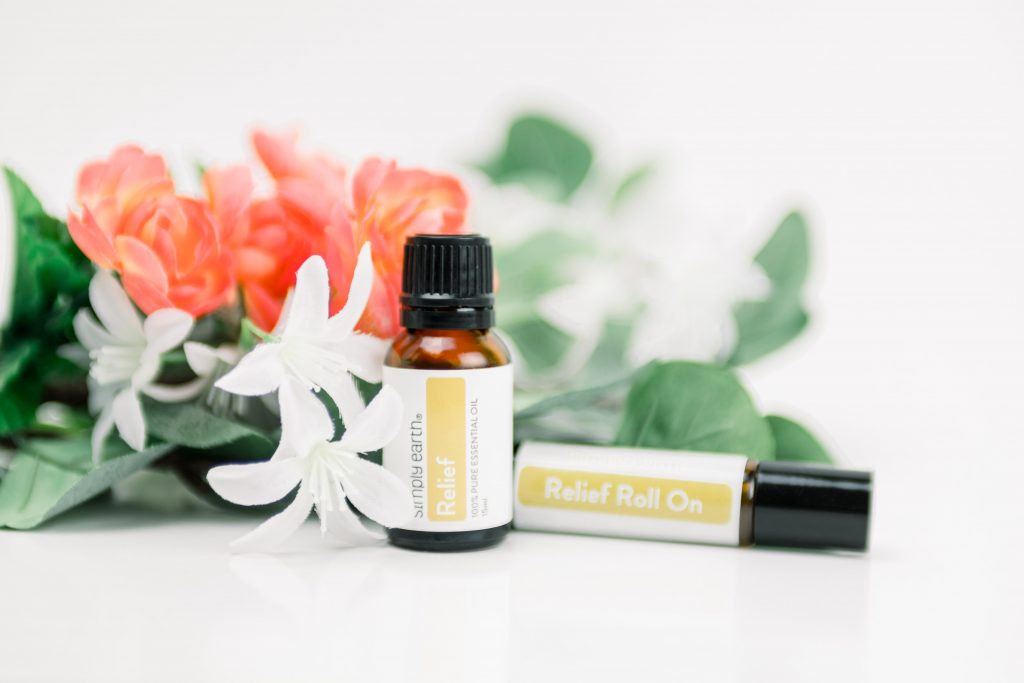 I have recurring tendonitis in my Achilles tendon. This causes painful inflammation down the back of my leg into my heel. On bad days, the whole back of my leg will feel hot with pain and inflammation.
I love how, on bad days, I don't have to reach for over the counter painkillers and can go with natural ways to relieve pain. This blend quickly soothes and takes care of my pain. I love that it's toxin-free, and I can be confident in the pain relief I'm getting.
How to Relieve Muscle Pain with Toxin-free Ingredients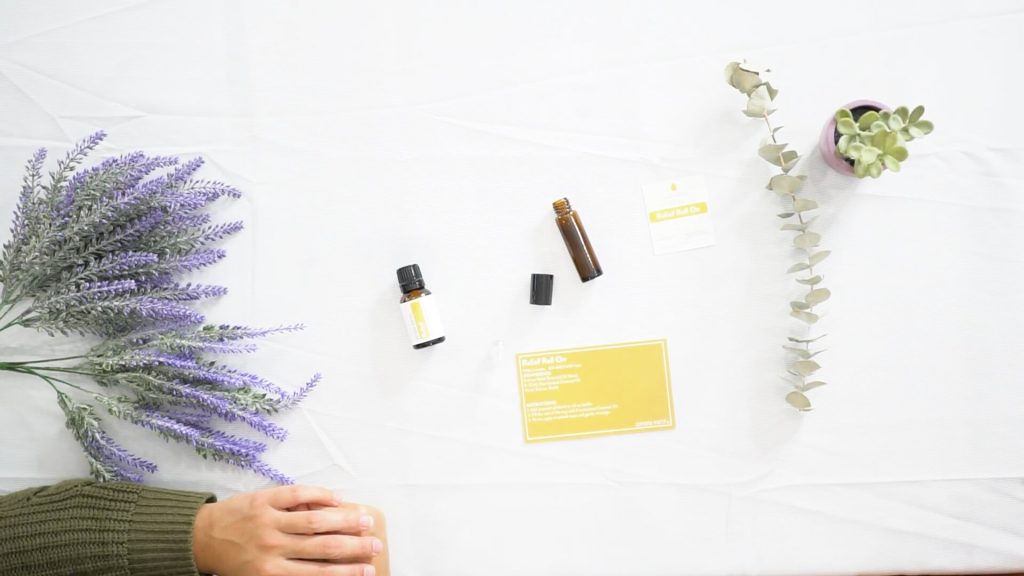 Here's what you'll need to make this roll-on for easy on-the-go pain relief support.
Relief Essential Oil Blend
Like all our blends, Relief Essential Oil Blend is made up of only pure essential oils. This blend is made of Rosemary, Juniper Berry, Eucalyptus, Peppermint, and Copaiba Essential Oils. These oils are soothing and rich in anti-inflammatories.* Some of them also help reduce the feeling of pain. So while it's supporting your body's natural healing process, it also helps you relax as the pain will feel less intense.
Fractionated Coconut Oil
We're using Fractionated Coconut Oil as our carrier oil. A carrier oil is an oil that will dilute the essential oil so that it's safe to put on your skin. Essential Oils are very potent, so they shouldn't be put on the skin by themselves.
Carrier oils in recipes are often interchangeable. In this recipe, you could also try sesame seed oil or avocado oil. These oils will safely dilute an essential oil and will help the essential oil blend penetrate into skin tissue to help relieve deep residing pain.
10 ml Roll-on Bottle
A roll-on bottle has a roller top making it easy to apply an essential oil. They are also small so they are easy to take with you wherever you go. The amber color of the bottle will protect the essential oils from the light which can break down the essential oil's properties.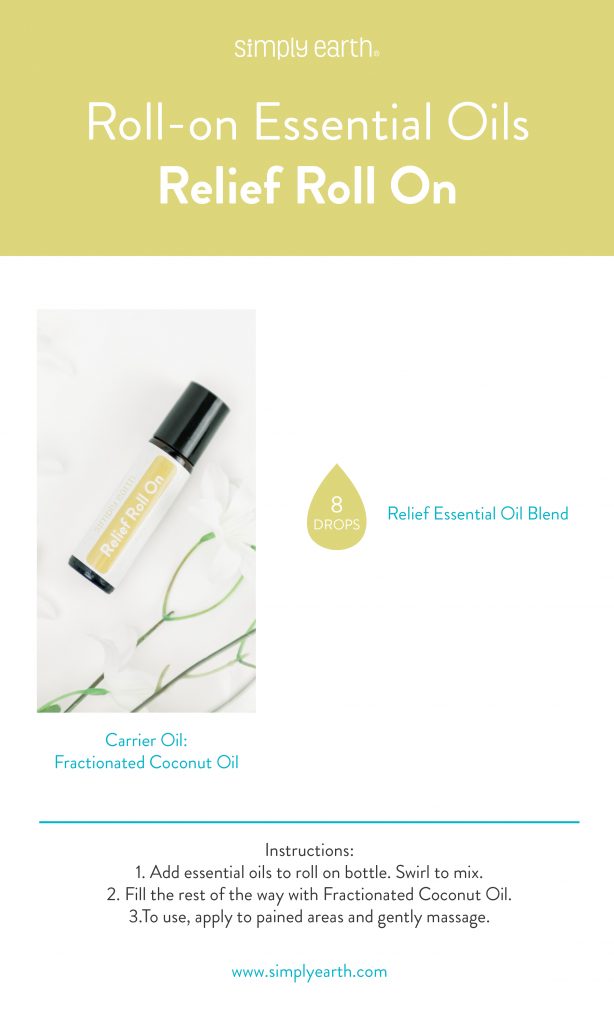 Things to Remember When Using This Recipe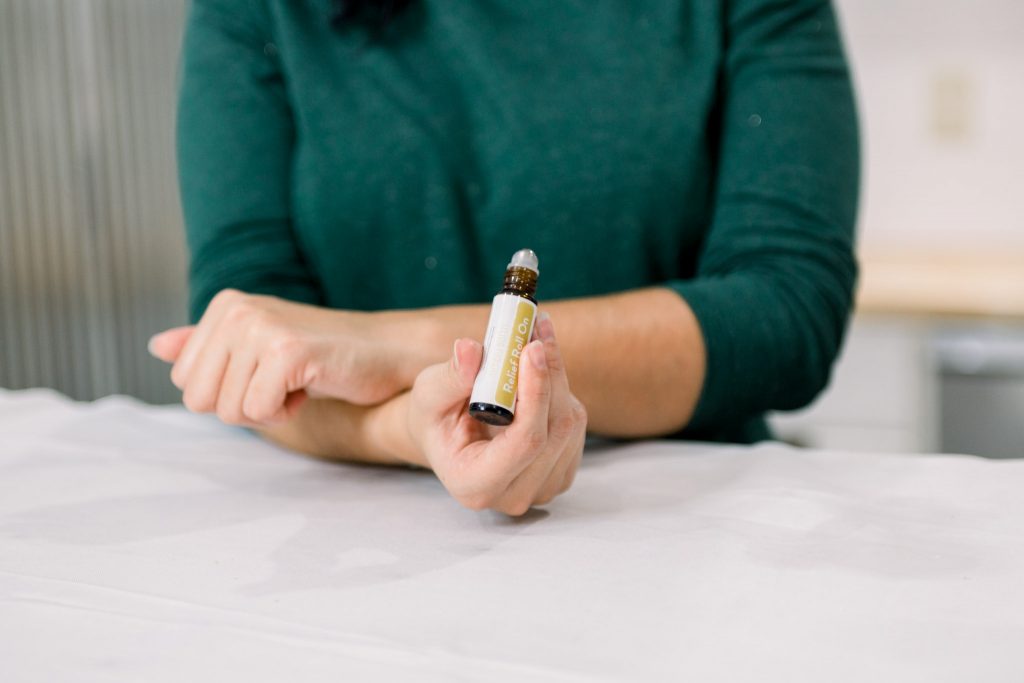 Relief Essential Oil Blend is not for everyone. Take a look at these precautions before using this recipe.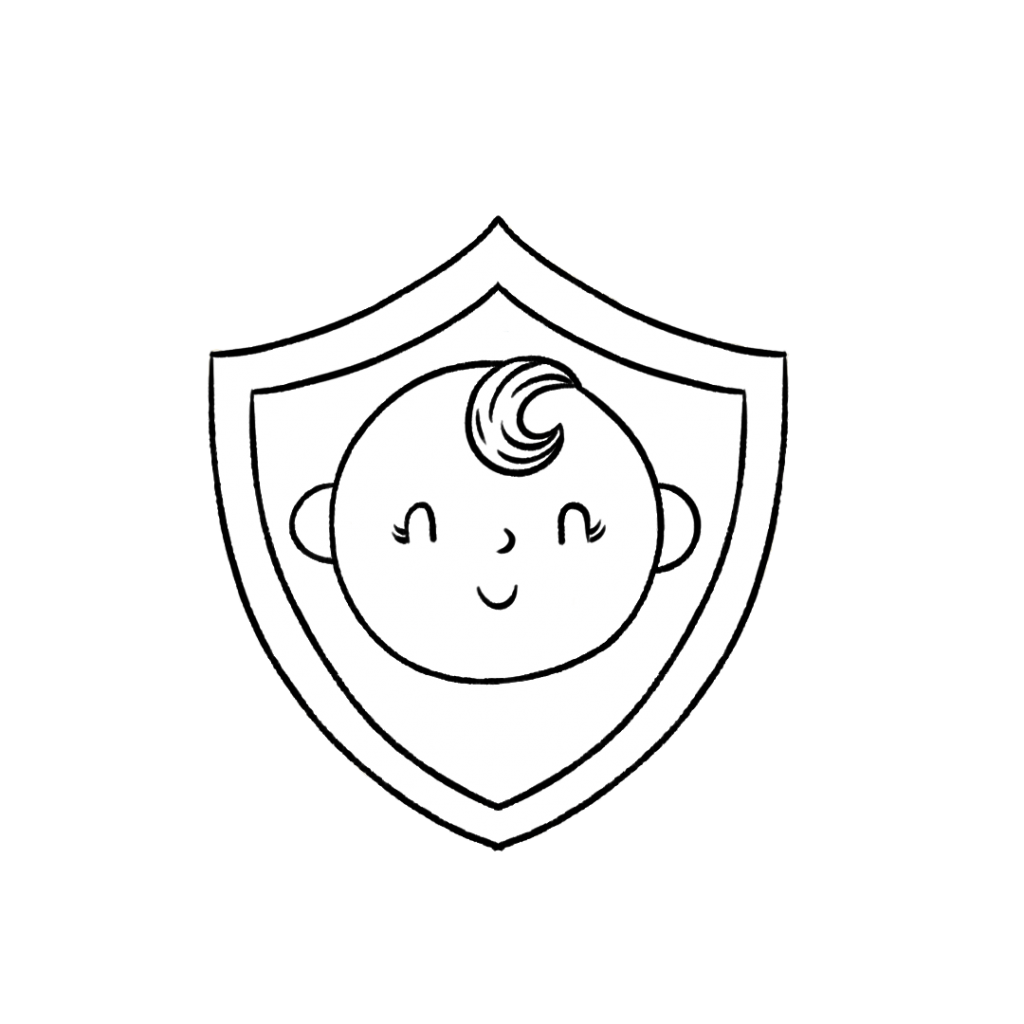 This essential oil is safe to use with kids age 10+.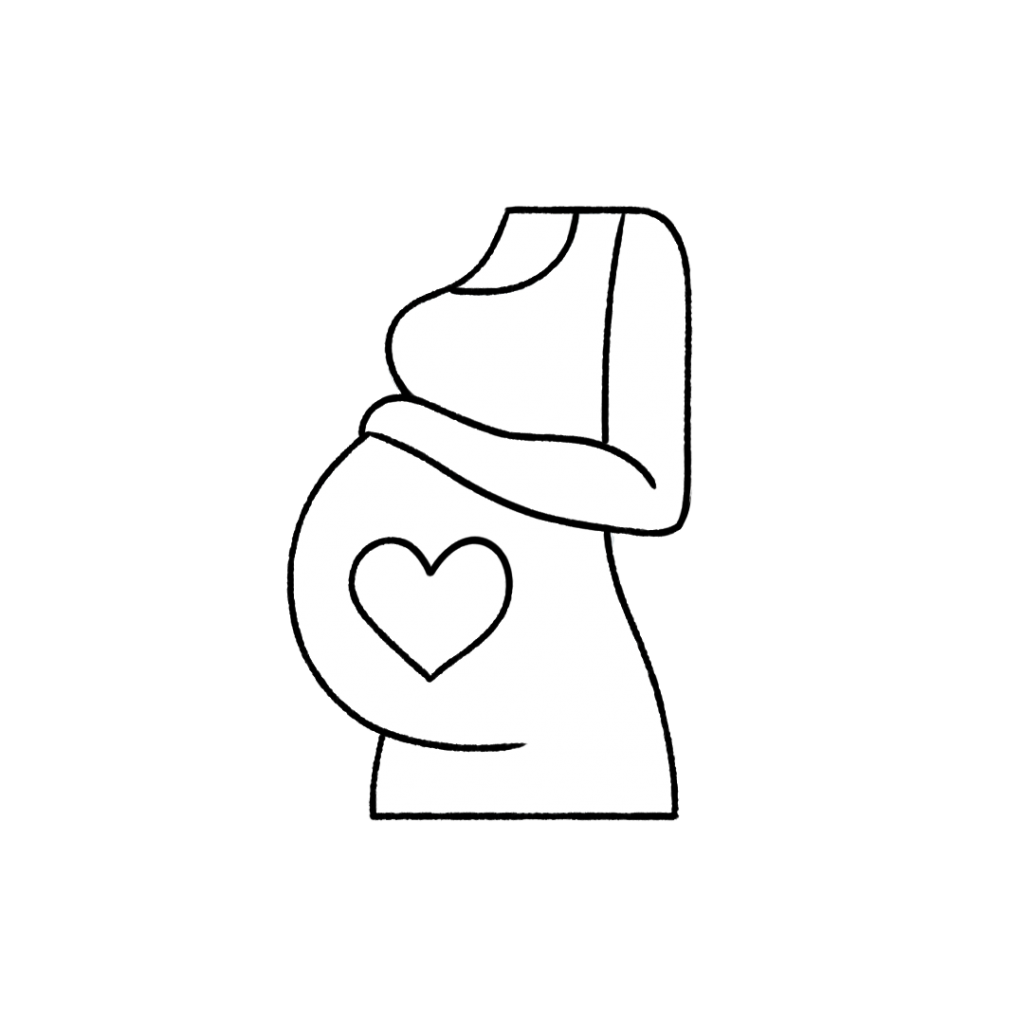 This recipe is not recommended for pregnant or breastfeeding women.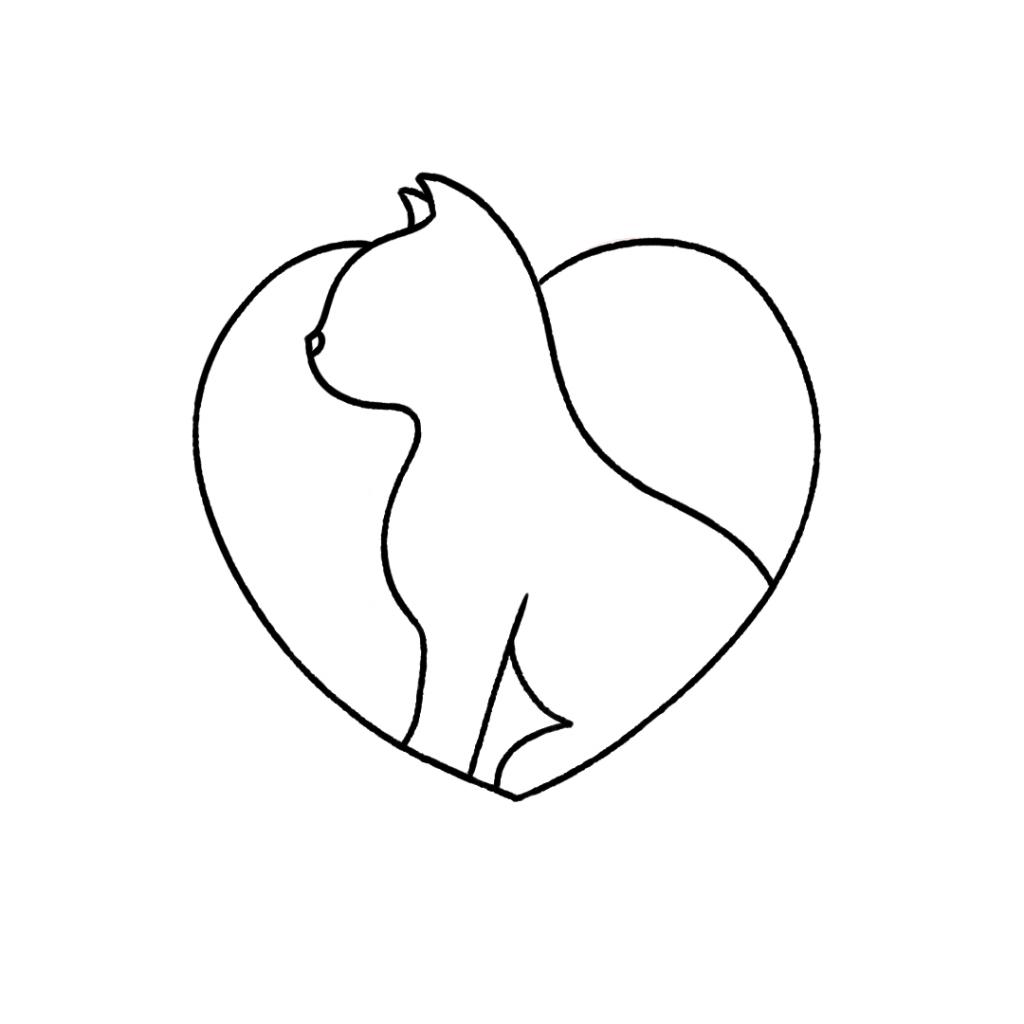 Don't use Relief Essential Oil Blend with or around cats. For more information on using essential oils with cats check out this blog post.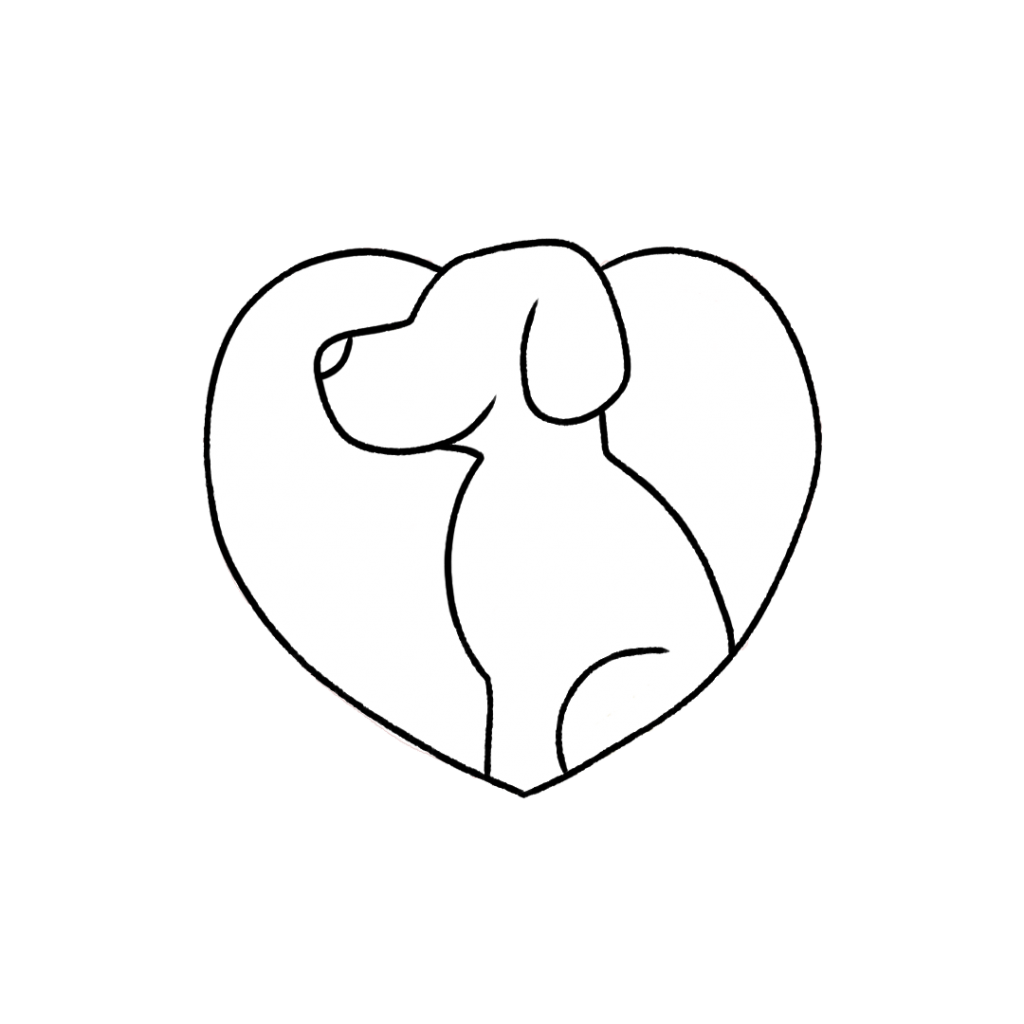 Don't use Relief Essential Oil Blend with or around dogs. For more information on using essential oils with dogs check out this blog post.
Due to Rosemary Essential Oil in this blend, don't use this blend if you are epileptic or have high blood pressure.
Due to Peppermint Essential Oil in this blend, don't use this blend if you have cardiac fibrillation or G6PD deficiency.
If you match any of these descriptions I recommend you try this Joint Pain Roll-On as one of the natural ways to relieve muscle pain (and joint pain).
*"These statements have not been evaluated by the Food and Drug Administration. This product is not intended to diagnose, treat, cure, or prevent any disease."
Relief Roll-On Recipe
Relief Roll-On
Estimated Shelf Life: 1 Year
Time: 2 minutes
Ingredients
8 drops Relief Essential Oil Blend

10 ml Fractionated Coconut Oil

10 ml Roll-On bottle
Directions
Add essential oils to the roll-on bottle. Swirl to mix.
Fill the rest of the way with Fractionated Coconut Oil.
To use, apply to pained areas and gently massage. 
---
Kiss That Muscle Pain Goodbye!
Looking for how to relieve muscle pain? Use this relief roll-on and kiss muscle pain goodbye! Let us know what you think of the blend in the comments below or on social media @fromsimplyearth!
Subscribe today to our Essential Oil Recipe Box. Each month, you can receive four full-size 100% pure essential oils, six natural recipes, plus the ingredients you need to make them in our Recipe Box.
With the box, you'll learn new ways to use essential oils, make more essential oil roll-on recipes, and have the peace of mind that you are making your home toxin-free. This month of April, we focus on Home Detox. This box is worth over $150 if priced from the Big Essential Oil Companies. You get all those goodies from Simply Earth for only $39. Go get it!