One of the most common questions we get is "What's the best essential oil to start with for someone just beginning to use essential oils?" Hands down, we recommend Lavender Essential Oil.
What is Lavender Essential Oil good for? I like to consider lavender the queen of essential oils. There are tons of uses and benefits of Lavender Essential Oil, plus this oil is gentle, making it great to use with kids, as well as pregnant and breastfeeding moms (when used safely and under the approval of a doctor).
Lavender Essential Oil Recipes, Uses, and Benefits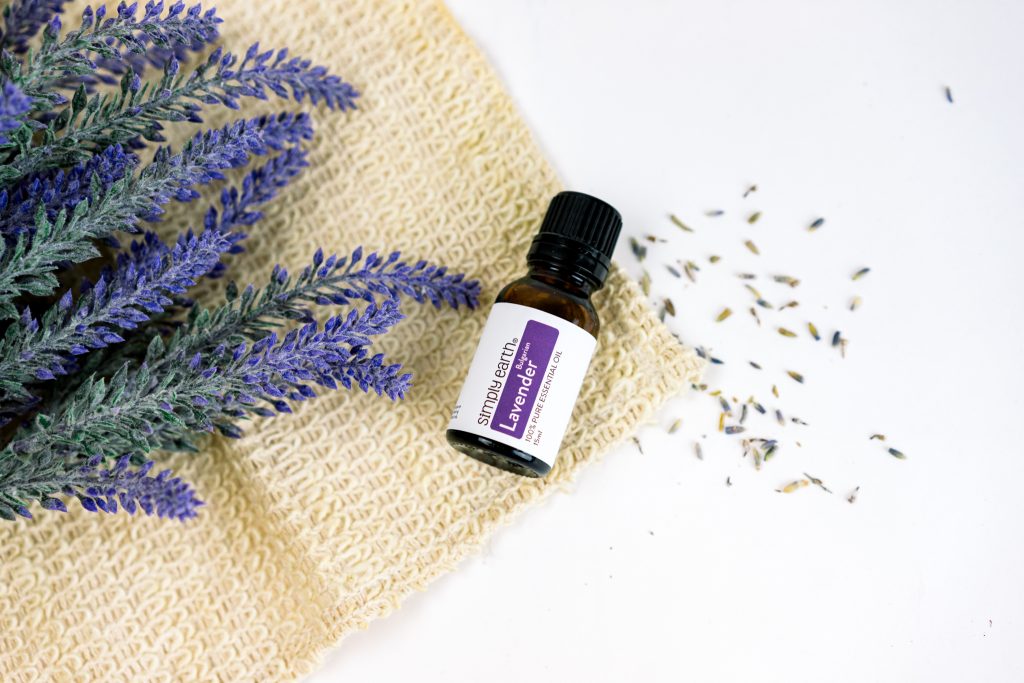 Soothes
Lavender Essential Oil can soothe pain and inflammation, as shown in this study1. Dilute it and apply it to affected areas for soothing relief.
That's why we've included this oil in our Head Soothing, Ladies Choice, and Ache Relief Essential Oil Blends. It's also by far one of the best essential oils for traveling.
Improves Skin
This oil offers TONS of benefits for the skin. Some of these benefits can include healing acne, healing burns, and wounds, soothing dry skin, combatting eczema and psoriasis, lightening the skin, and minimizing scars and wrinkles according to this study.2
Lavender Essential Oil is so great that we included it in the best essential oils for healing scars, the best essential oils for normal skin, the best essential oils for combination skin, and the best essential oils for sensitive skin.
Deodorizes
Lavender's natural cleaning properties and fast evaporation rate make it useful for removing unpleasant smells.
Boosts Immunity
Lavender Essential Oil keeps your immune system at the top of its game. It has antiviral, antimicrobial, antibacterial, and antioxidant properties according to a study3, making it an important oil to have around during flu season.
Eases Stress
Stress keeps us from sleeping, weakens our immune system, creates tight muscles, indigestion, and so much more. Lavender's ability to ease stress allows it to be helpful in soothing all of its related symptoms. Apply the oil to diffuser jewelry for on-the-go support!
We included lavender in the top essential oils for love and romance due to its amazing calming and relaxing benefits!
Supports Hair Growth
Lavender Essential Oil also works great for hair growth. According to this study4, it assists hair to grow thicker and faster than normal. Hence, it can be recommended for those with pattern baldness or alopecia.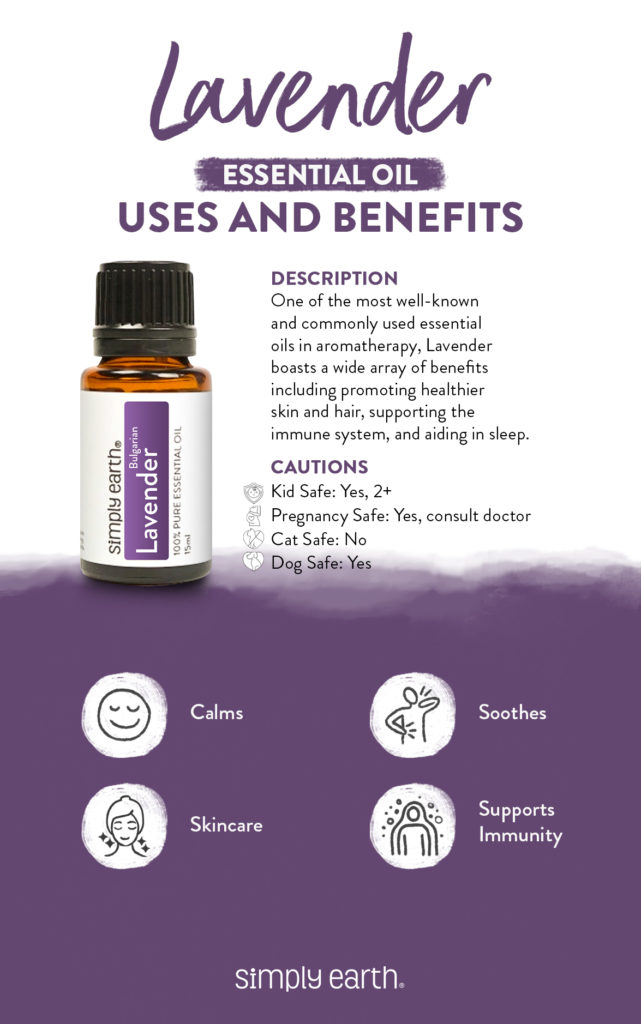 Oils That Blend Well With Lavender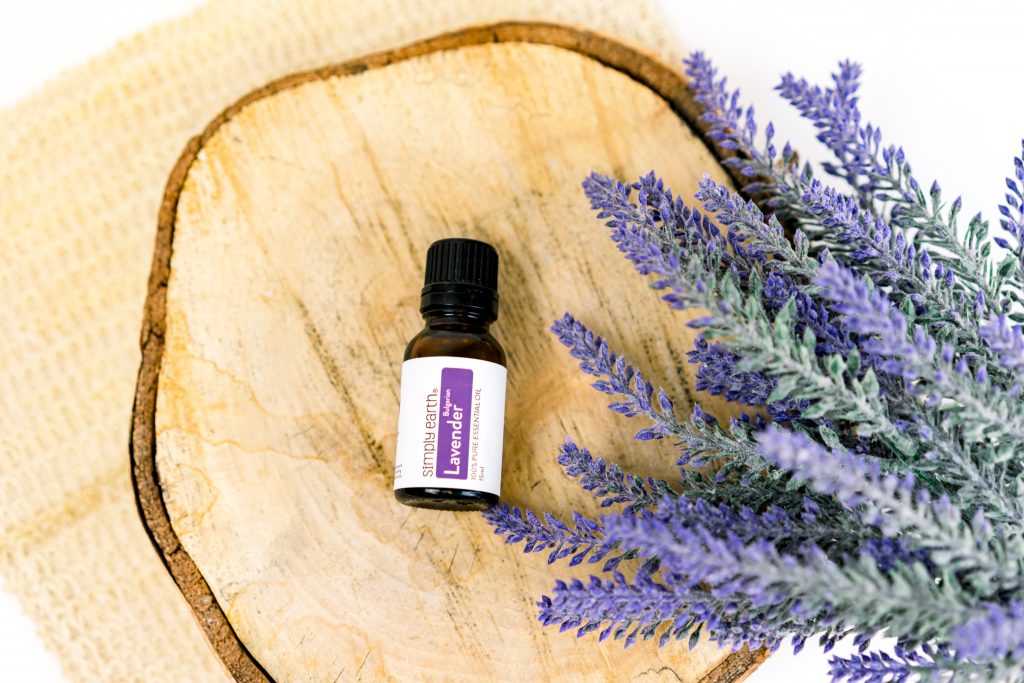 Lavender Oil blends well with pretty much every essential oil! Many people prefer to blend it with other floral essential oils and citrus oils. Its fresh, light, sweet-herbal aroma with floral and woody notes allows it to blend well with spicy, citrus, and floral essential oils.
Simply Earth Blends with Lavender Essential Oil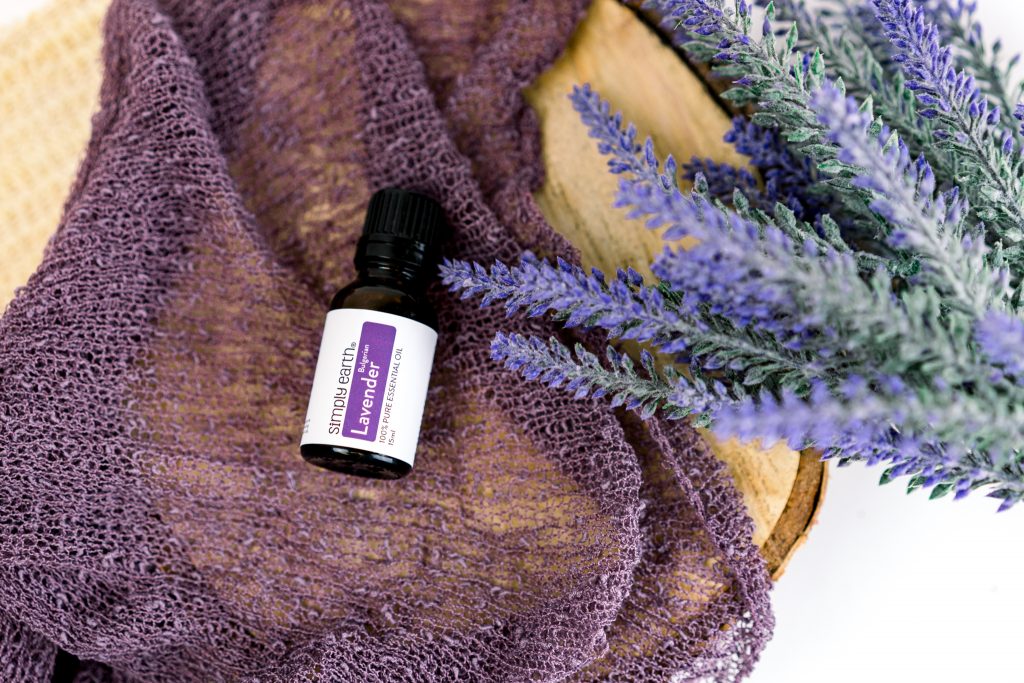 B.O. Be Gone Essential Oil Blend
Sick of putting harsh, dangerous chemicals under your arms each morning? BO Be Gone Blend can eliminate your body odor naturally!
Bumps & Boo-boos Essential Oil Blend
Bumps & Boo-boos Blend can help improve the appearance of skin. The ingredients will ease and soothe skin irritation while the scent will calm nerves.
Farewell Scars Essential Oil Blend
Using Farewell Scars Blend during the healing process can help reduce scarring and leave you with healthy, healed skin.
Fit Essential Oil Blend
Fit Blend helps you resist snacking between meals. The fresh scent will help you forget that you were hungry.
Good Vibes Essential Oil Blend
Support your hormonal wellness and positivity with Good Vibes Blend. Mood swings, hot flashes, and skin blemishes are all symptoms associated with hormonal imbalance that this blend can help soothe. This blend has a well-balanced floral and citrus aroma that can help ease feelings of anxiety and promote positivity.
Head Soothing Essential Oil Blend
The tension that turns into head and neck discomfort? No thanks! Let our Head Soothing Blend help to ease that discomfort.
Ladies' Choice Essential Oil Blend
Ladies, tired of PMS disrupting your month? Ladies' Choice Blend gives you a weapon against monthly discomfort.
Relief Essential Oil Blend
In life, we are unfortunately subject to occasional discomfort. Relief Blend is a cooling blend that can help relieve that discomfort.
Sleepy Essential Oil Blend
Sleepy Blend was created to help to relax your mind and body before sleep. Being fully relaxed can lead to better quality sleep.
Sweet Dreams Essential Oil Blend
Sweet Dreams Blend is our kid-safe blend to give your child a natural nudge towards bedtime.
The Science Behind Lavender Essential Oil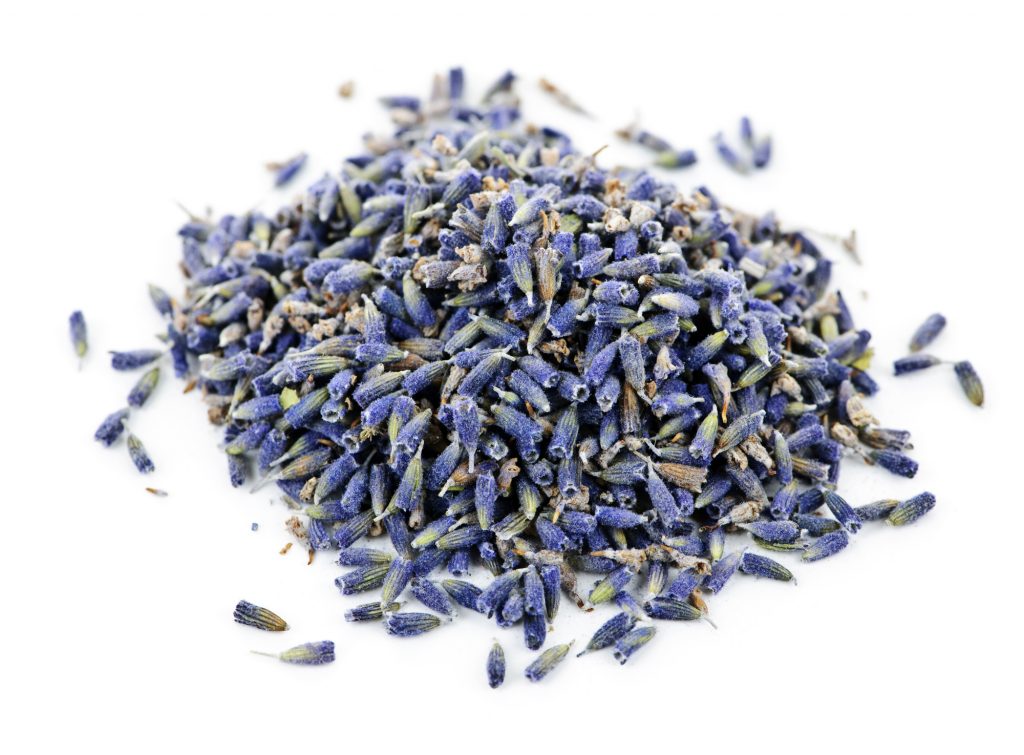 Lavandula angustifolia, the species of Lavender we use for our essential oil, is composed of over 77 naturally-occurring chemicals, the main components being linalool and linalyl acetate.
Linalool
This gives Lavender its powerful discomfort-relieving qualities topically and through inhalation.
Linalyl acetate
This gives Lavender Essential Oil a calming effect and helps reduce muscle spasms.
Lavender 40/42 Blend vs. Lavender (Bulgarian)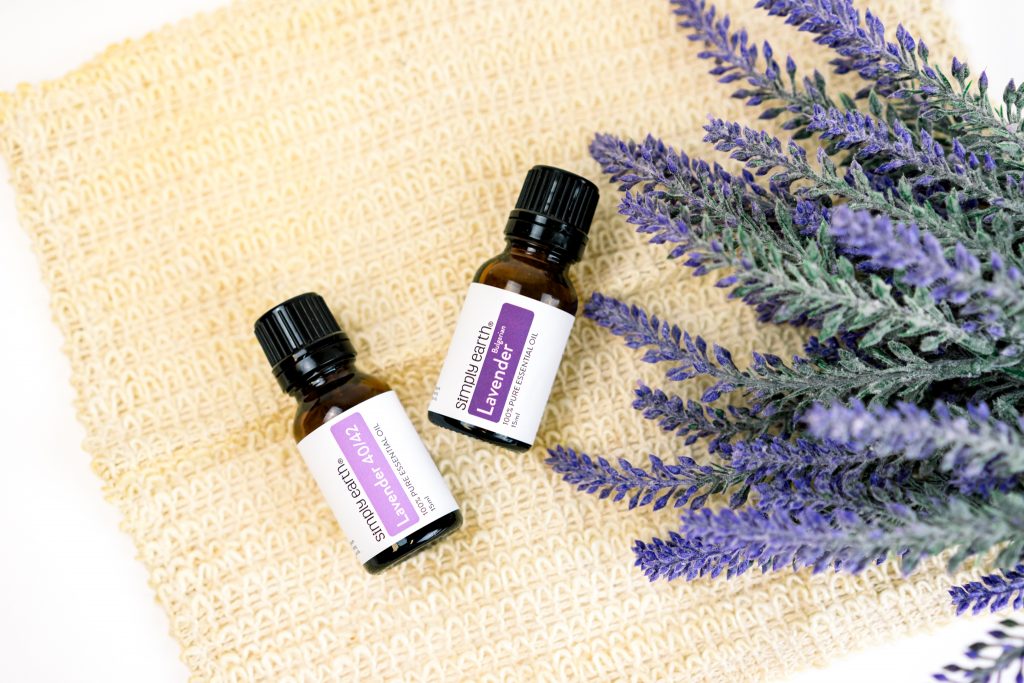 If you search for Lavender at Simply Earth, you'll notice two Lavender Essential Oils. These oils have the same benefits and similar chemical properties, so you may be wondering what the difference is between these two oils.
This lavender blend is a standardized essential oil containing 40% linalool and 42% linalyl acetate to create a consistent aroma. Otherwise, Lavender Essential Oil can vary in aroma with each harvest yield. Some Lavender 40/42 oils are created by adding synthetic linalool and linalyl acetate. Ours is made by blending a variety of Lavender Essential Oil batches together. This means that our blend is not always exactly 40/42, but you can expect to have a consistent aroma: fresh, floral, and slightly herbaceous. If you love the traditional smell of lavender, go with this blend.
Lavender (Bulgarian) is an essential oil that is not blended with other Lavender Essential Oils. This means its aroma will be slightly different with each harvest. Bulgarian Lavender Essential Oil properties are better for therapeutic purposes and have a fruitier aroma than Lavender (40/42) Blend.
What Earthies Are Saying About Lavender Essential Oil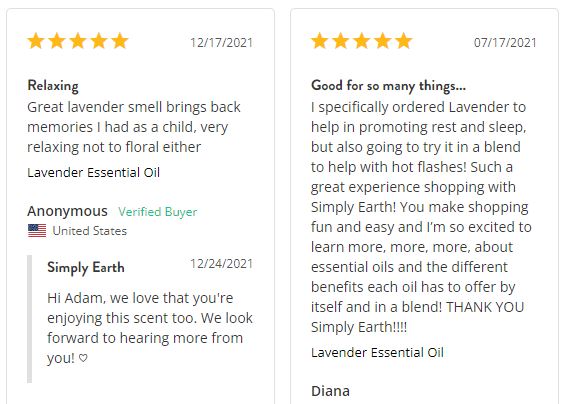 What I Love About Lavender Essential Oil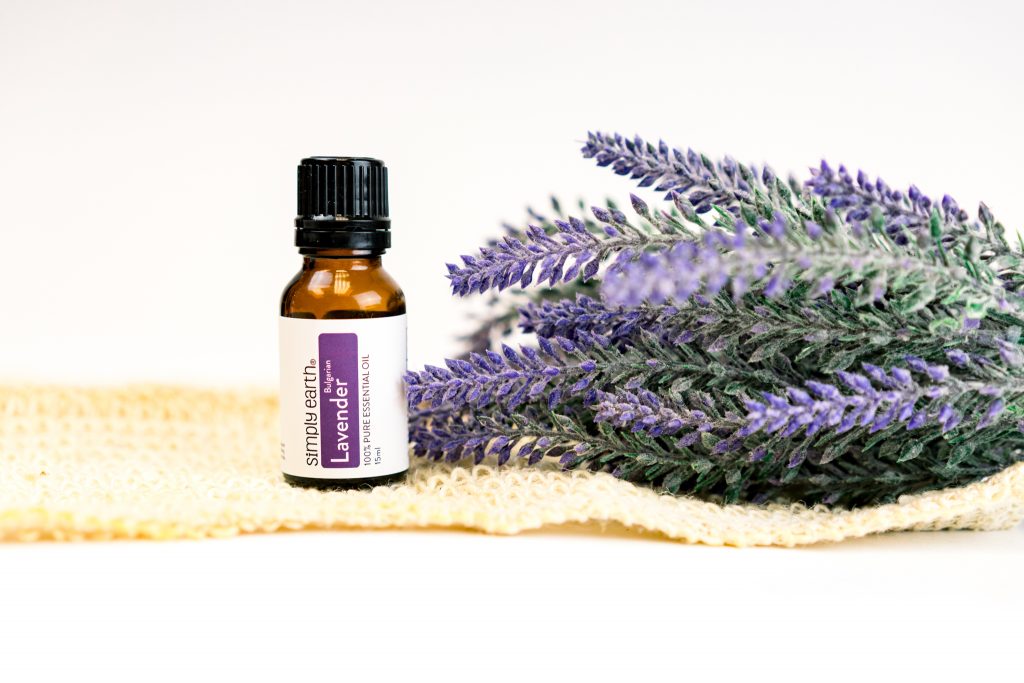 Hi! Katie here, certified aromatherapist and creator of our Monthly Essential Oil Recipe Box. This oil is the queen of oils! It has so many uses and is kid-safe. I love making it a part of my daughter's (Gloria) bedtime routine.
Things to Remember When Using Lavender Essential Oil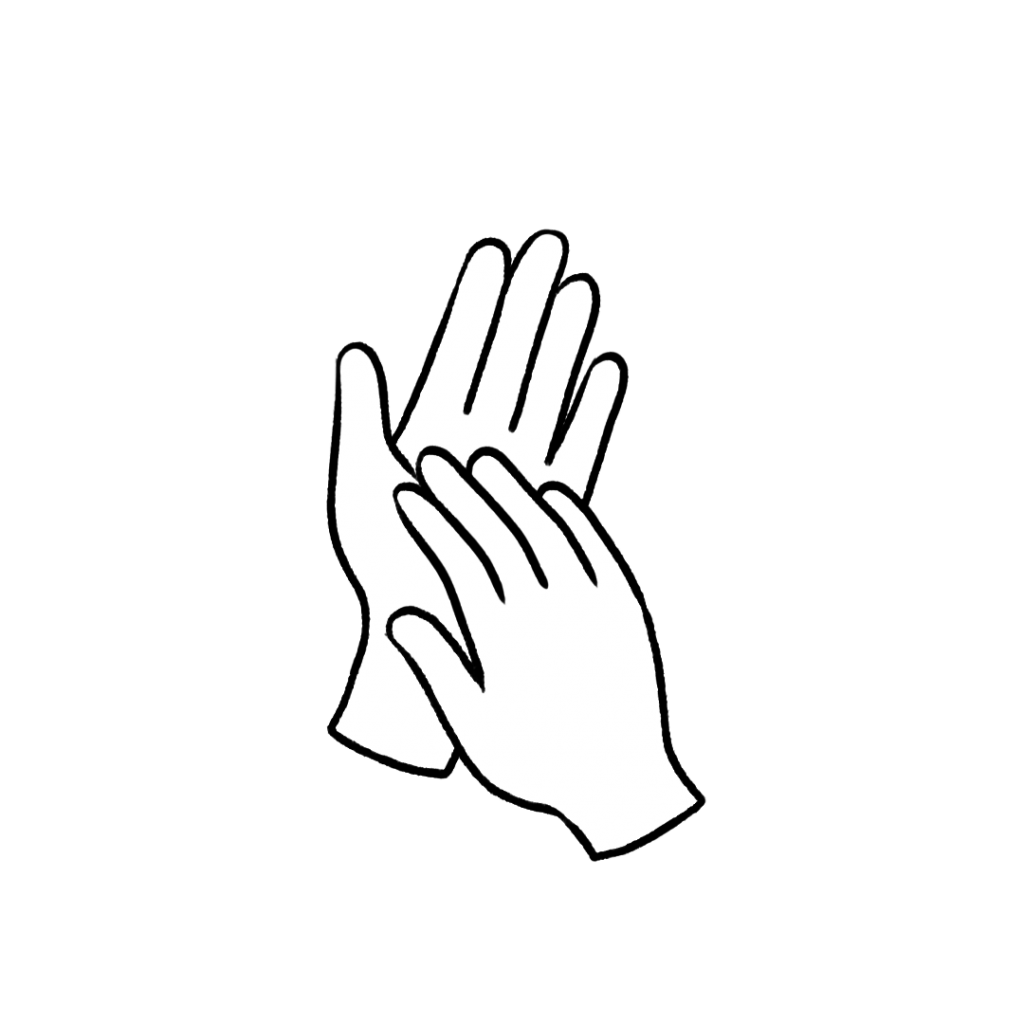 Always dilute an essential oil when using it on the skin. This essential oil recipe is unlikely to cause skin irritation when diluted properly. If the oil has been oxidized (left with the cap off for long periods of time) it is more likely to cause skin irritation. Check out this dilution chart for diluting this essential oil properly.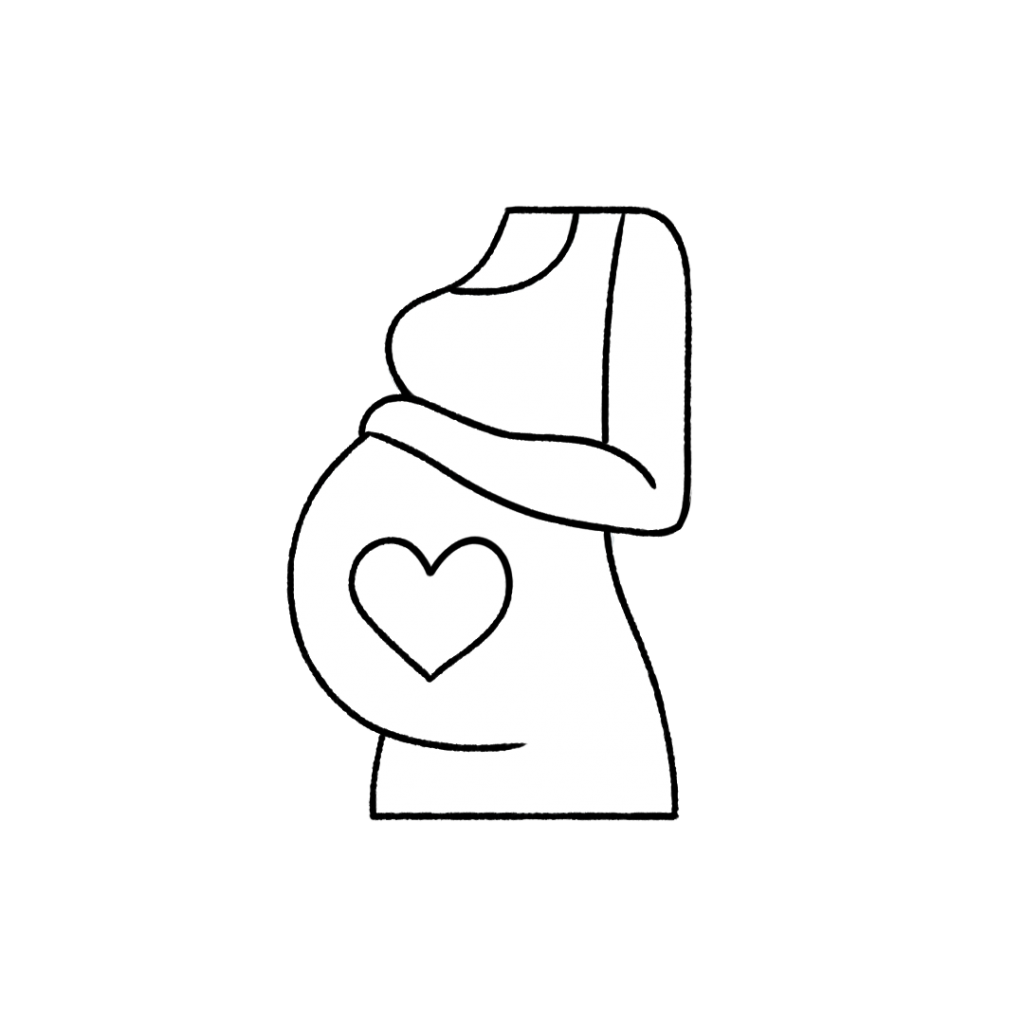 This oil is generally safe to use if you are pregnant. Consult your doctor prior to use.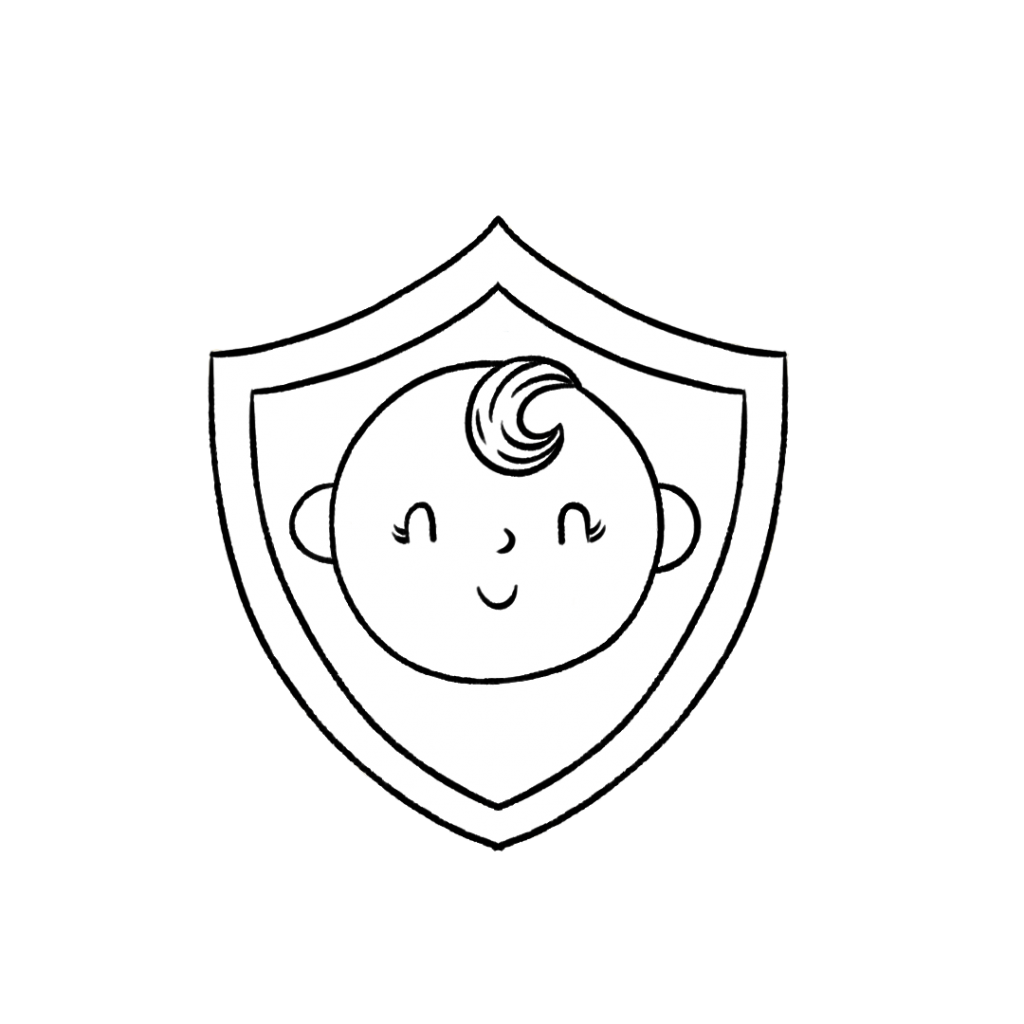 This essential oil is safe to use with kids age 2+.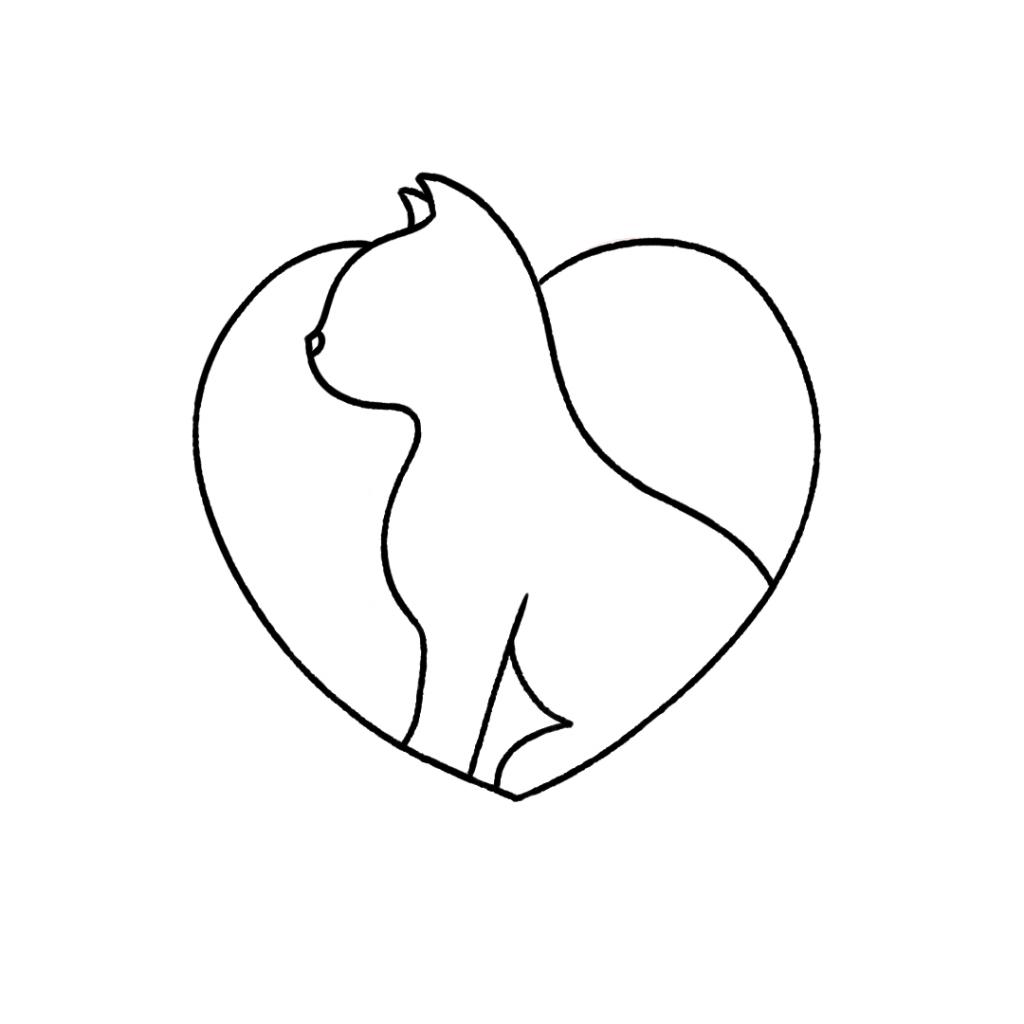 Cats may find this oil irritating. However, we do not expect your cat to be disturbed if you use this oil on yourself. Just be mindful of your pet's behavior. For more information on using essential oils with cats, check out this blog post.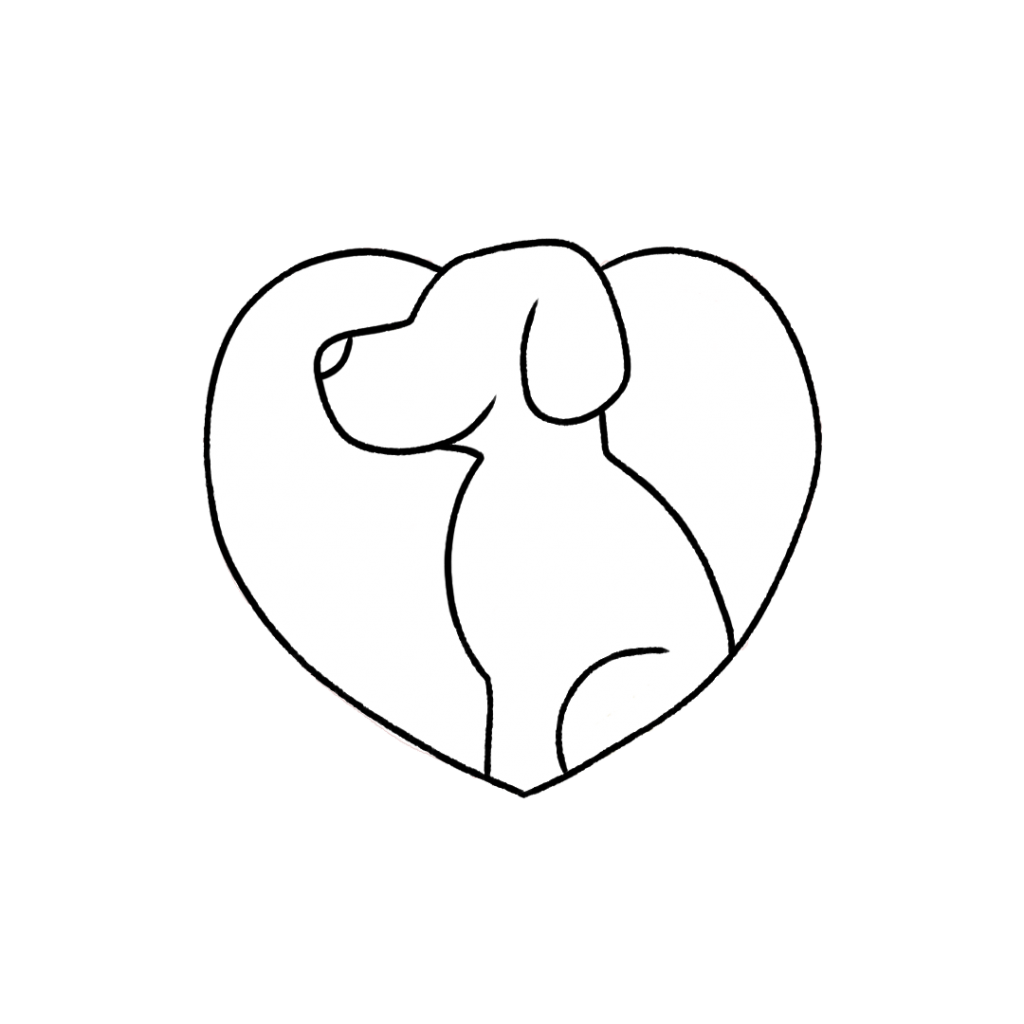 This essential oil is generally safe to diffuse and use topically on dogs. For more information on using essential oils with dogs, check out this blog post.
We don't recommend ingesting essential oils unless under the direction of a doctor certified in aromatherapy. For more information on why we don't ingest essential oils check out this blog post.
*Please note: This post is a compilation of suggestions made by those that have extensively used essential oils and has not been verified scientifically with clinical tests nor reviewed by medical experts. It is anecdotal information and should be treated as such. For serious medical concerns, please consult your doctor. The statements given in this blog post have not been verified by the FDA
What Do You Love About Lavender Essential Oil?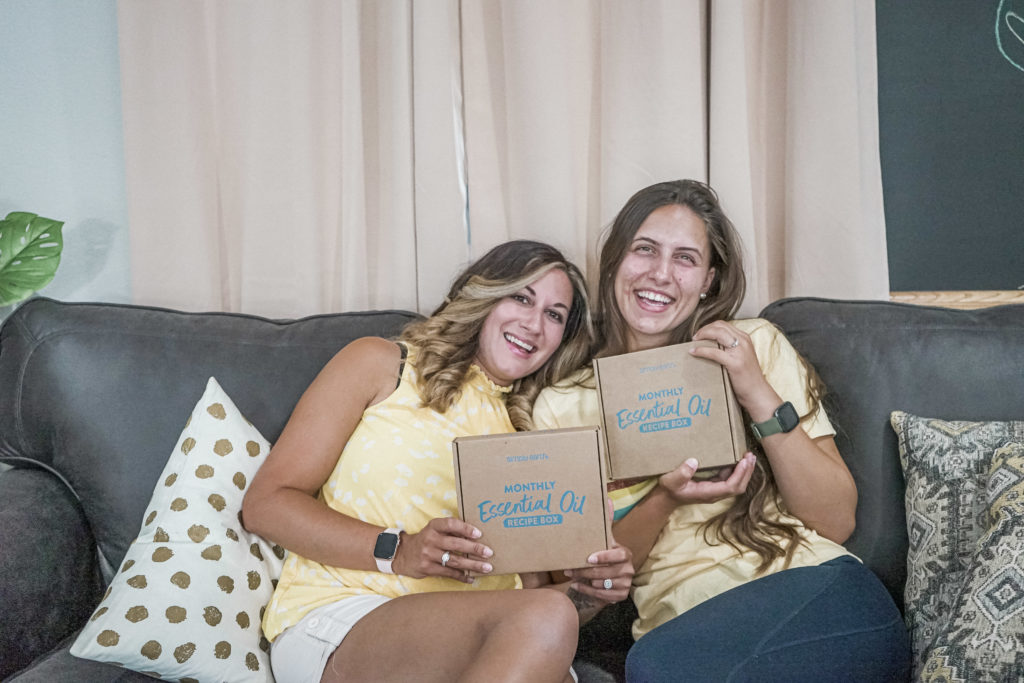 I can't wait to hear about how you are using this queen of oils to get the amazing Lavender Essential Oil benefits. We'd love to hear about it on social media with @fromsimplyearth and in the comments below!
Are you ready to master essential oils? You get FREE access to our Hero Course if you subscribe to our Monthly Essential Oil Recipe Box. With it, you'll receive 4 pure essential oils, 6 aromatherapist-created recipes, and more—all delivered directly to your door each month for just $44.99/month. Plus, we'll give you a FREE Big Bonus Box!
Don't miss out on the all-natural fun that comes with the Recipe Box; get yours today: Subscribe now to learn how to use essential oils!
---
References: