Slime is all the rage. It's ooey, it's gooey, it's stretchy, it's slimy. What's not to love? Unfortunately, most slime recipes are made up of glue and borax. While borax is natural and even used in our laundry detergent recipe, it shouldn't come into contact with the skin.
That's why we came up with this natural slime recipe. Without the essential oils, this recipe is actually edible (though it might not taste the greatest). It has ingredients you can be confident won't harm your child, no matter how long they play with it.
Natural Slime Recipe
Ingredients
Instructions
Add water to a medium-sized pot for the stove or large bowl for the microwave.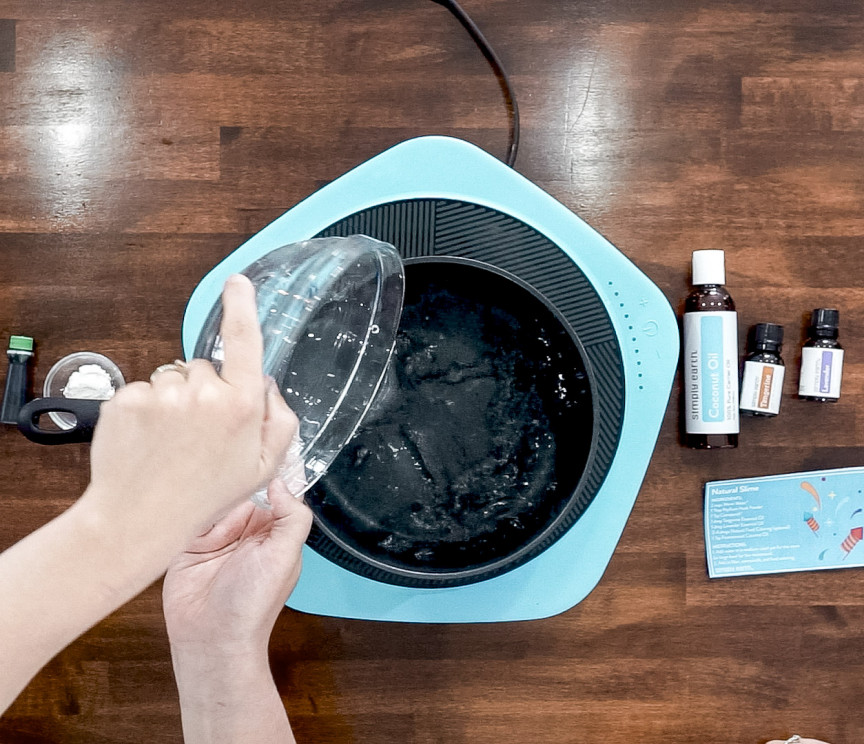 Add in the psyllium husk powder. It's also known to help digestive problems like constipation.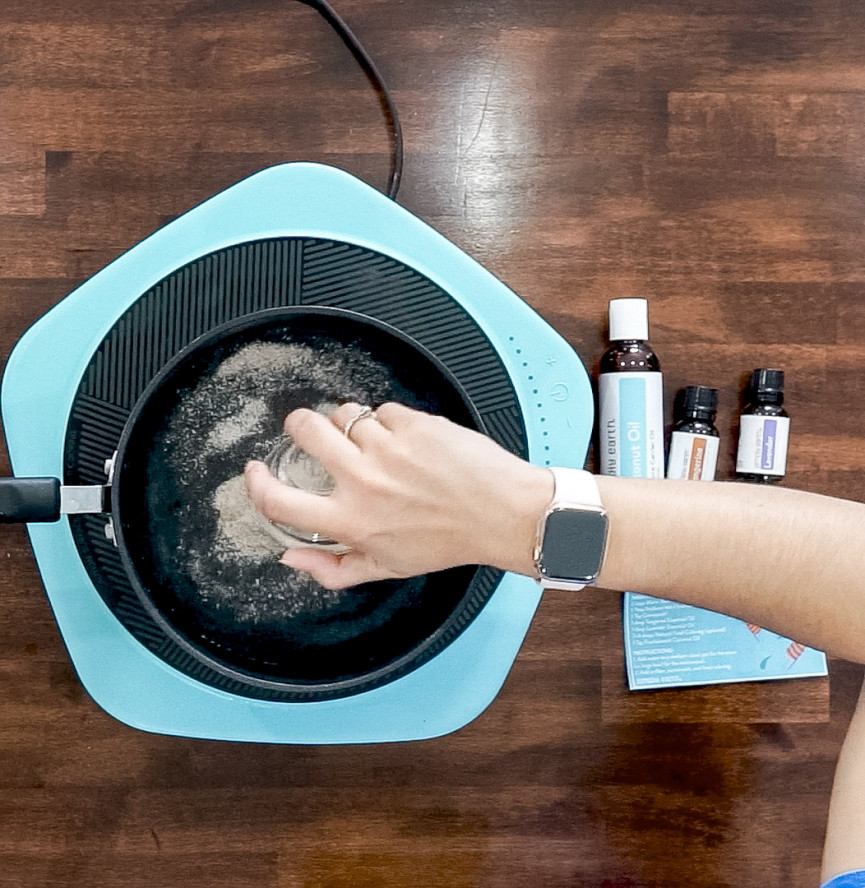 Then add your cornstarch.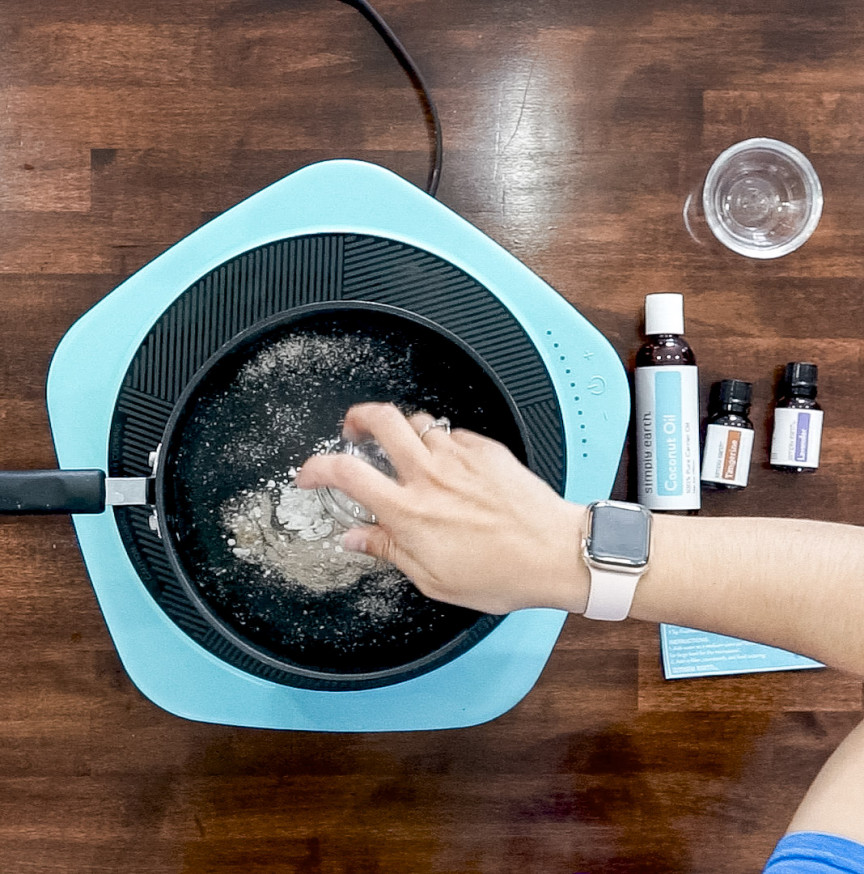 Stir to combine.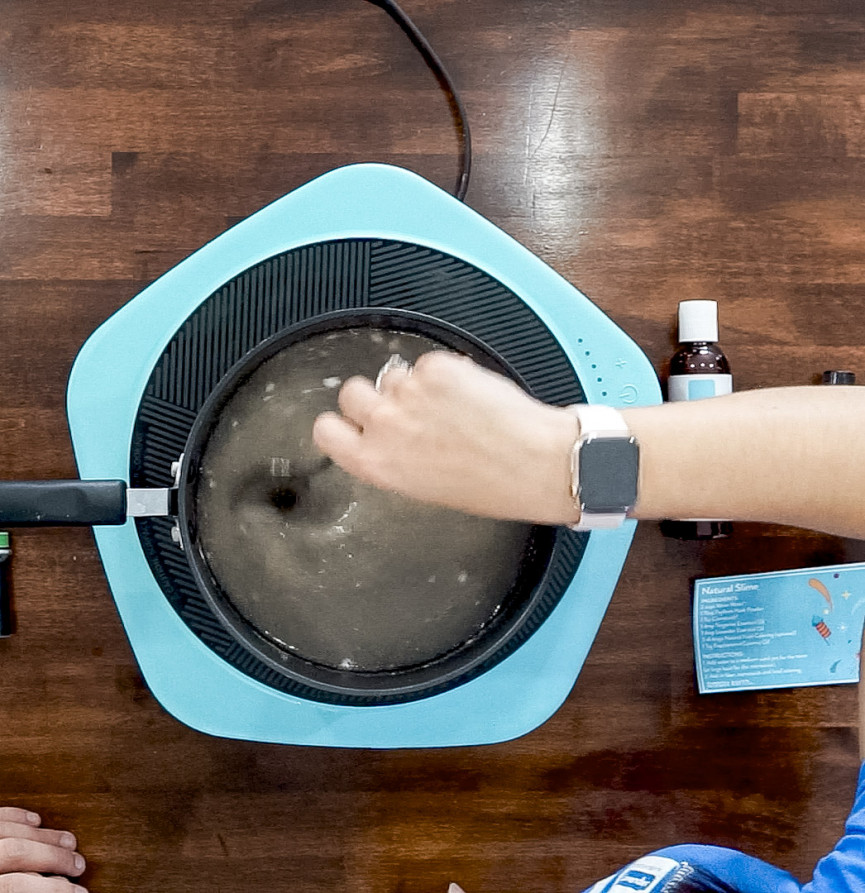 Then add your food coloring. This can stain your hands but it's totally washable.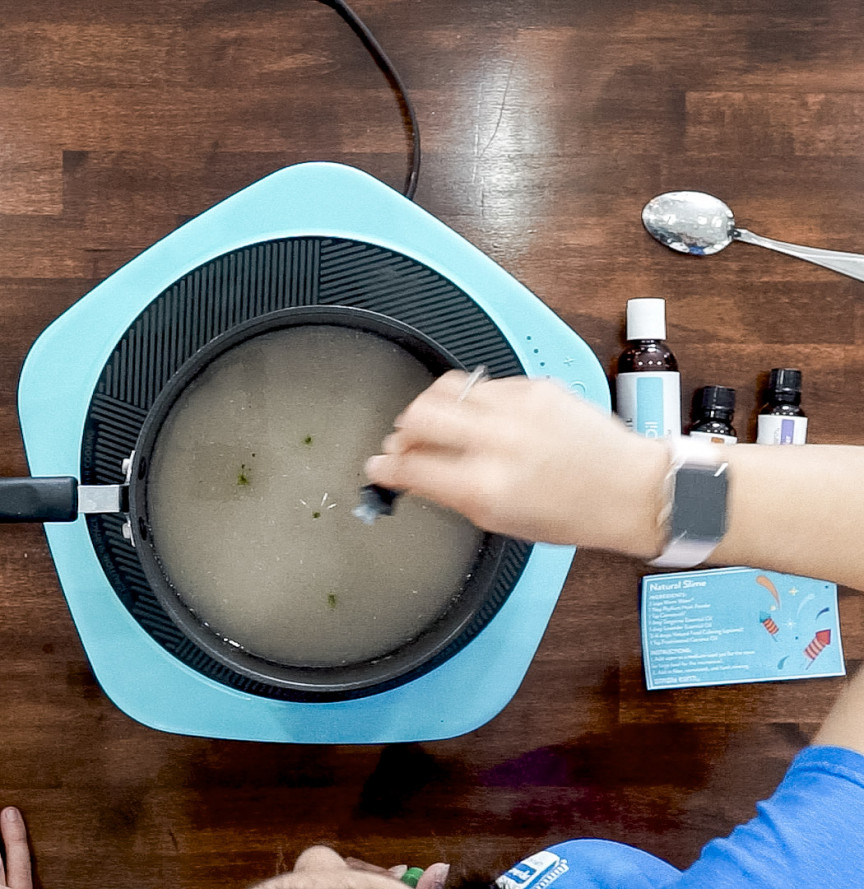 On the stove, place on medium/low heat and allow it to boil for 8 minutes, do not stir. Keep an eye on your pot as this mixture has a tendency to boil over. Or in a microwave, heat for 10 minutes, stopping and restarting it when it appears about to boil over.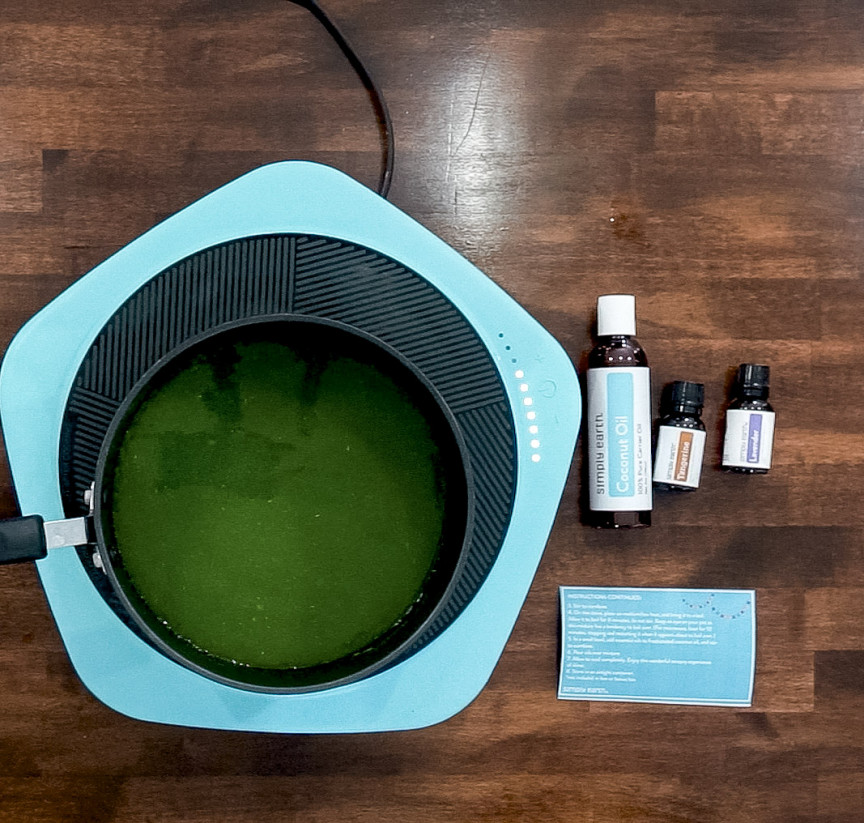 In a small bowl, add a drop of Tangerine Essential Oil and a drop of Lavender Essential oil to a teaspoon of fractionated coconut oil, and stir to combine.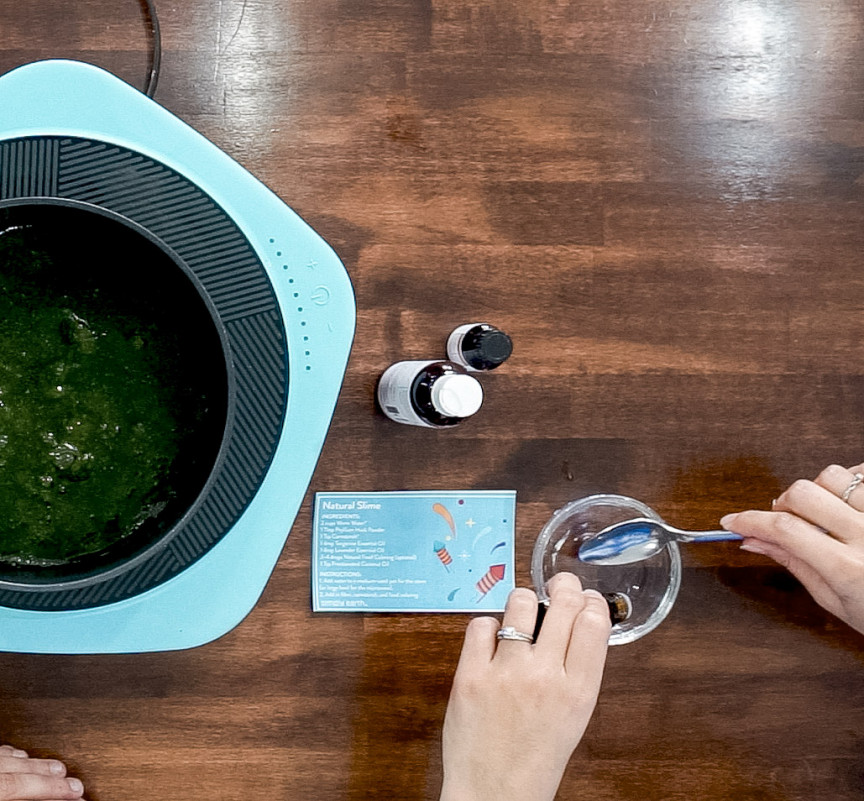 Pour oils over mixture.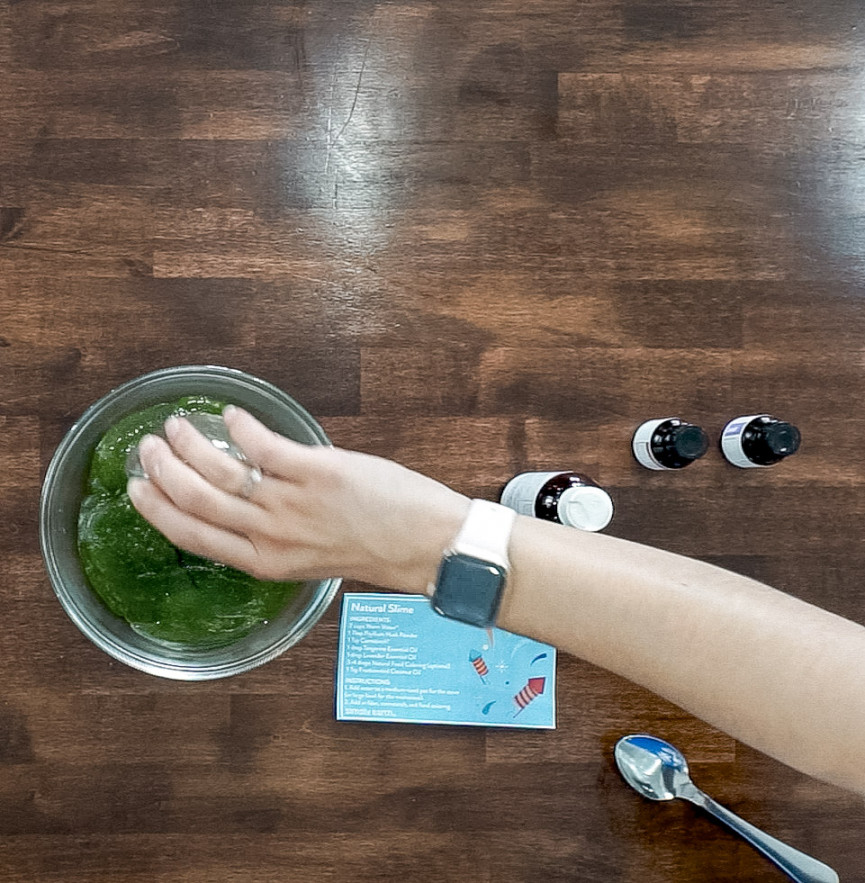 Allow to cool completely and store in an airtight container.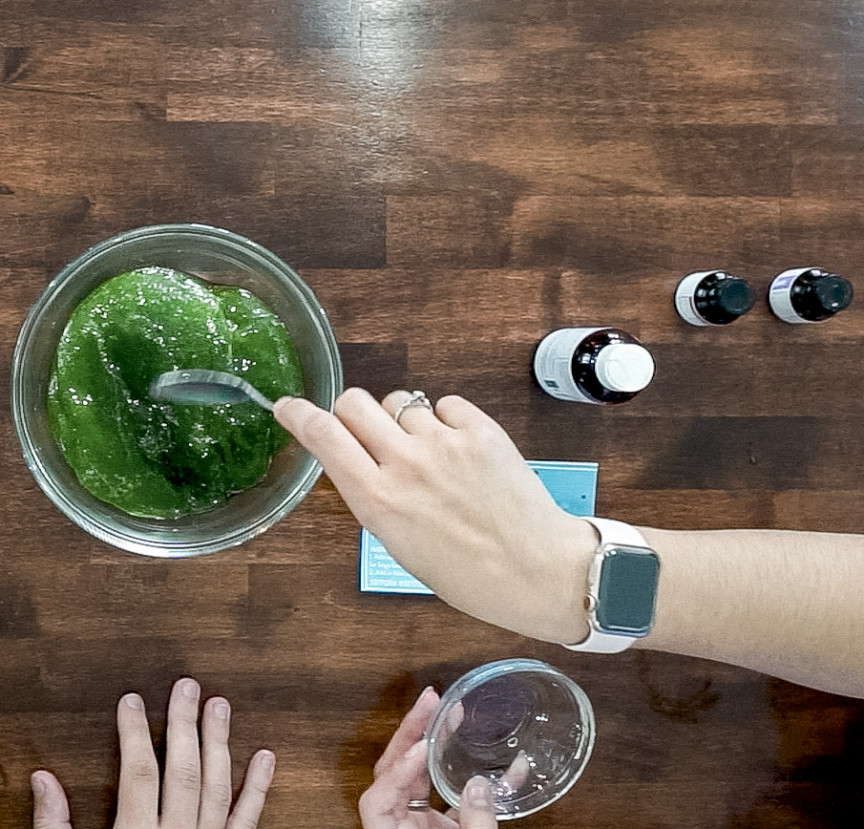 Recipe Notes:
This recipe is not as stretchy as slime made with glue and borax, but it's still ooey, gooey, and fun (plus you can't beat that it's natural)!
This recipe is pretty flexible, I've tried it a variety of ways and ended up with a fun slime-y texture. You can make it without cornstarch but found that it holds together better with cornstarch. You can also microwave it or boil it for less time for a more watery slime. This is definitely a fun recipe to experiment with!
The oils don't absorb into the slime mixture very well but will nourish your child's hands as they play with it (great for eczema, dry skin, or allergies).

What I love about this recipe
What I love about this recipe? Slime! I don't think I need to say anything more, but I will ;). It's super easy, super fun, and the Tangerine and Lavender Essential Oils add happy and calm feelings to the play.
Safety and Disclaimer
Never ingest an essential oil even if it is generally regarded as safe unless under the supervision of a doctor certified in aromatherapy.
Please note: This post is a compilation of suggestions made by those that have extensively used essential oils and has not been verified scientifically with clinical tests nor reviewed by medical experts. It is anecdotal information and should be treated as such. For serious medical concerns, please consult your doctor.
Take a video of your kiddo playing with this slime recipe and tag us with @fromsimplyearth, we'd love to see their eyes light up!
For more tips and recipes on how to use essential oils with your kids check out this blog post.