When I came up with this recipe I knew my husband (Co-Founder, Lee Veldkamp) would love it. He's always playing with things, often until they fall apart. His siblings sometimes joke, if you want something broken, give it to Lee for a while.
This stress ball is perfect for the sensory activity Lee likes while he's thinking. While I do think he could and would destroy this DIY Stress Ball over time, it's inexpensive and easy to make. The essential oils' aroma is easy to smell and help calm and support mental focus. It's a great tool to have along at work or school. Did I mention this recipe is kid-friendly?
DIY Stress Ball Recipe
Ingredients
Instructions
Pour flour into an empty bottle using a funnel.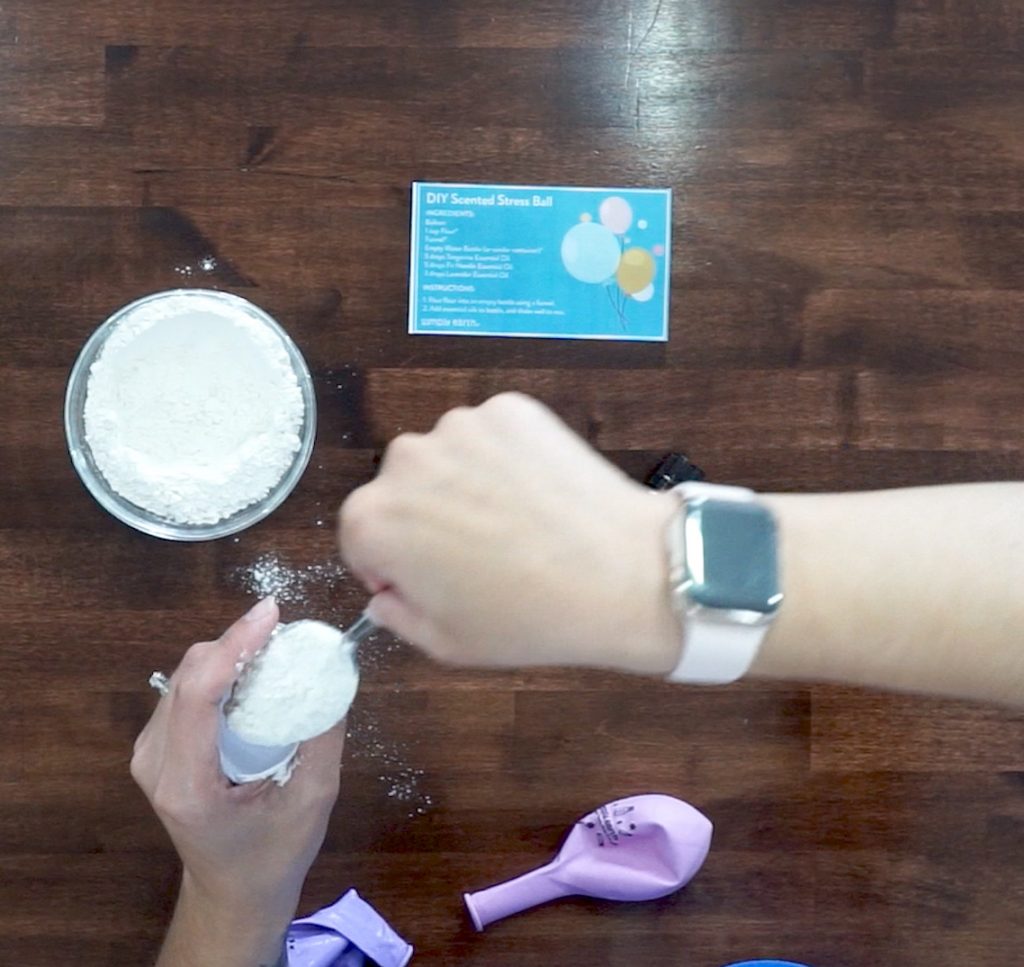 Add essential oils to bottle and shake well to mix.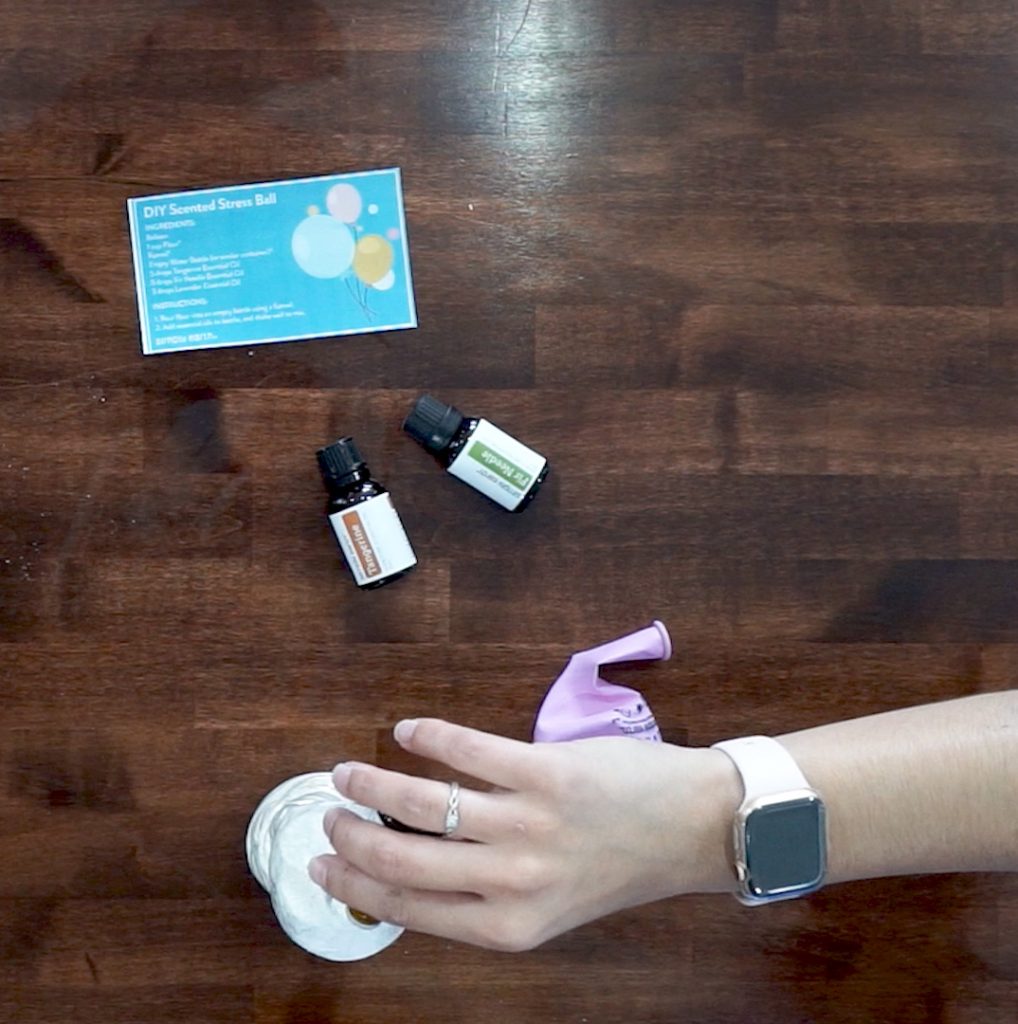 Blow the balloon up then allow it to deflate, this helps it stretch to hold the flour mixture. Attach the end of the balloon to the bottle opening. Squeeze the flour mixture into the balloon.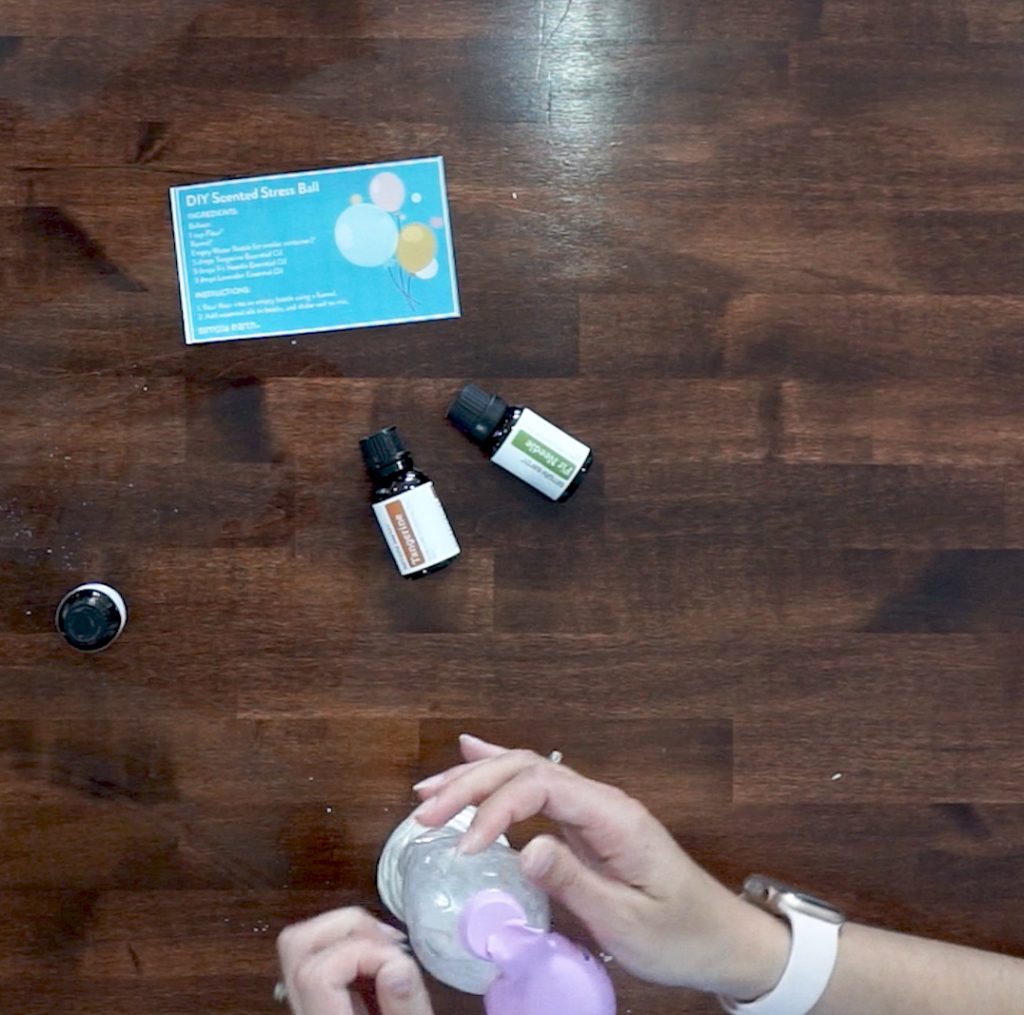 Pinch the end of the balloon and remove from bottle. With the balloon still pinched, gently squeeze out excess air to desired firmness. Tie balloon.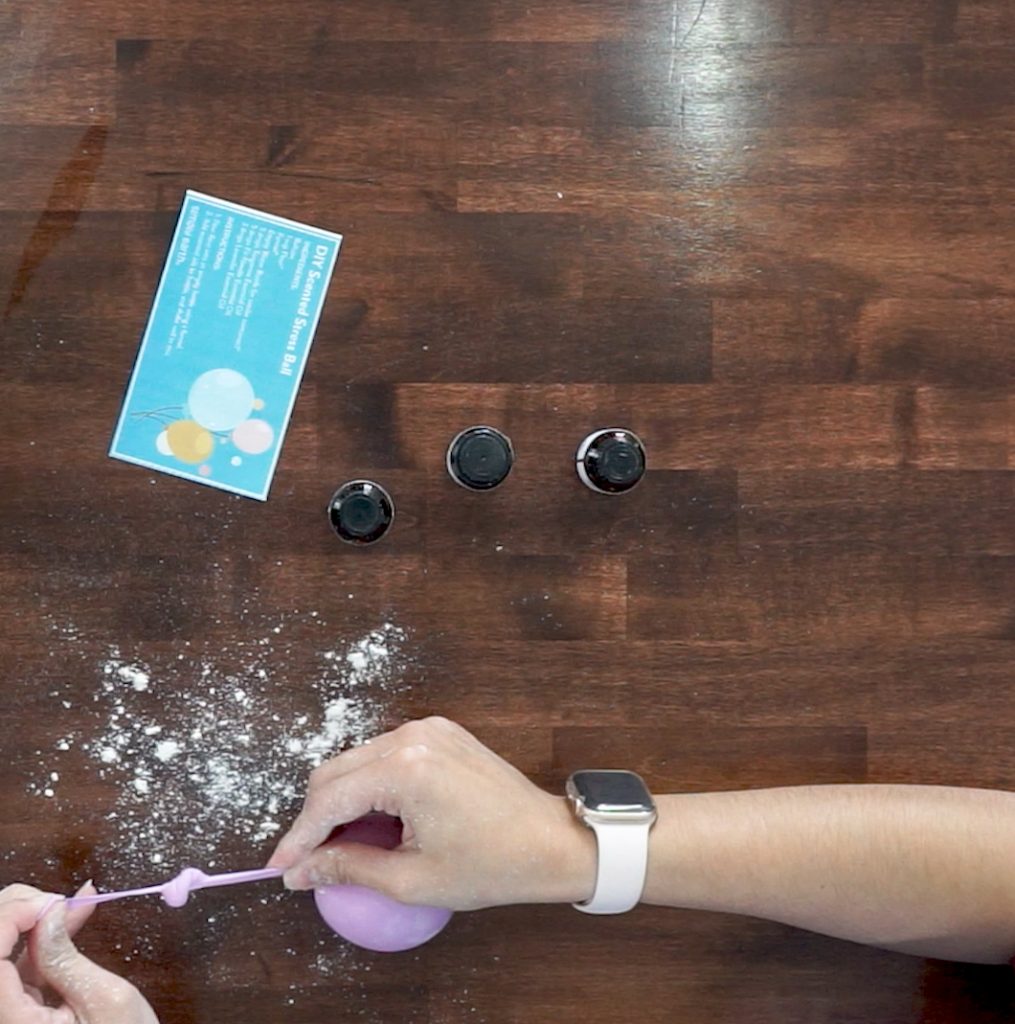 To use, squeeze balloon to help ease stress and increase focus.
What I love about this recipe
I love that this recipe is so easy and so helpful! A stress ball to ease stress + the power of essential oils. I'll call that a stress buster!
Safety and Disclaimer
Never ingest an essential oil even if it is generally regarded as safe unless under the supervision of a doctor certified in aromatherapy.
Please note: This post is a compilation of suggestions made by those that have extensively used essential oils and has not been verified scientifically with clinical tests nor reviewed by medical experts. It is anecdotal information and should be treated as such. For serious medical concerns, please consult your doctor.
How do you like to use essential oils to ease stress? Give us your best tips in the comments below!