Varicose veins are enlarged, twisted veins that lie just beneath the skin. They most often occur on the legs but can exist in other parts of the body.
Usually, the primary concern with varicose veins is their spider-like appearance that is visible on the skin (for the rest of this post, I will call this leg art 🙃). For some people, however, varicose veins can cause aching pain and discomfort.
To help reduce the appearance of varicose veins, we have a natural home remedy we'll discuss in this post. First, we'll talk about what varicose veins are so we have a better idea of how to reduce the appearance and symptoms of them.
What Are Varicose Veins?
In order to understand varicose veins, we need to look at how blood flows through the body? Blood starts at your heart, which is constantly pumping blood throughout your body. When blood is pumped down through your legs, it needs to fight gravity to come back up. There are little valves that keep the blood from flowing backward between pumps of your heart.
When these valves get damaged, some blood can flow backward causing the pooling of blood causing the vein to stretch and twist. That's what we call a varicose vein.
Varicose veins don't have to be in your legs, but that is the most commonplace for them to be.
Who's at Risk for Varicose Veins?
Varicose veins are most likely to occur in people who have been pregnant, overweight, elderly or those who stand for long periods of time. Women are more prone to varicose veins than men.
Varicose Veins Home Remedy to Improve Blood Circulation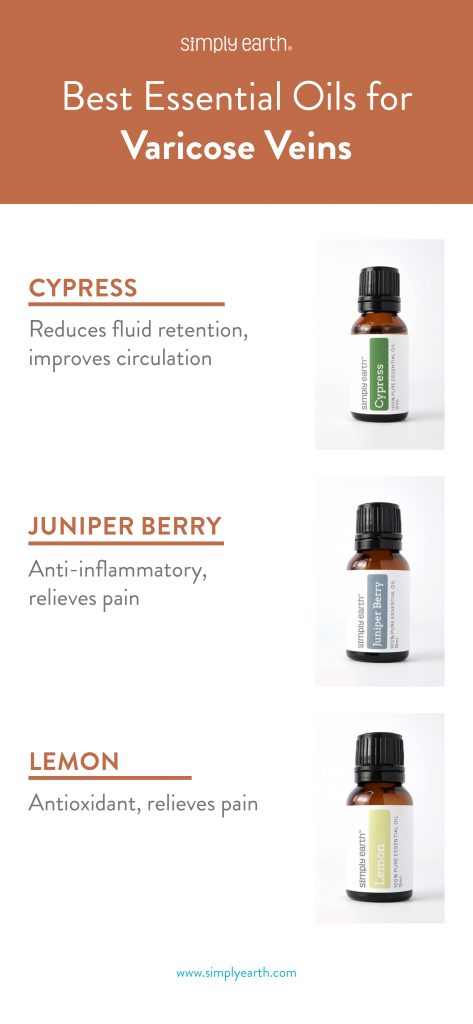 It's impossible to totally get rid of varicose veins. However, you can help prevent them from forming or getting worse and treat any pain or discomfort from varicose veins by improving blood circulation. Being active, watching your weight, and putting your feet up can all support your circulation.
Another varicose veins home remedy is to use essential oils to help support the circulation of blood in your body.
At Simply Earth we've created an essential oil blend formulated to support your blood circulation and help prevent and treat varicose veins.
Veins Essential Oil Blend
Veins Essential Oil Blend is made up of pure essential oils that work together to improve the appearance of your skin while giving your blood circulation a boost. Here are the essential oils that are in this blend.
Cypress Essential Oil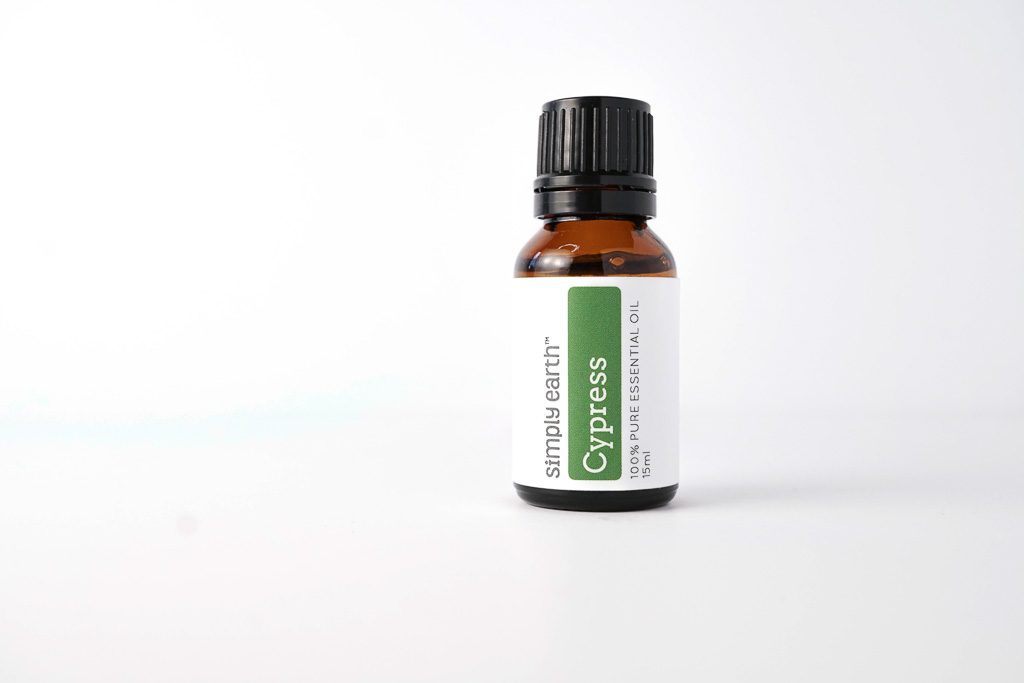 Cypress Essential Oil has been used throughout history to reduce accumulated fluid in tissues. It also helps reduce pain and swelling to support your vein's health.
Juniper Berry Essential Oil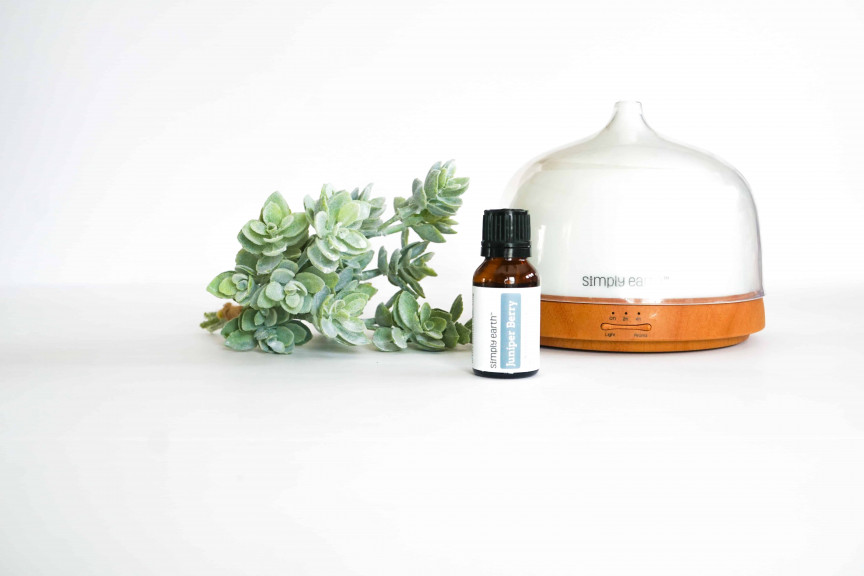 Juniper Berry Essential Oil stimulates blood circulation where it's applied. This oil is good at penetrating the skin to reduce underlying pain.
Lemon Essential Oil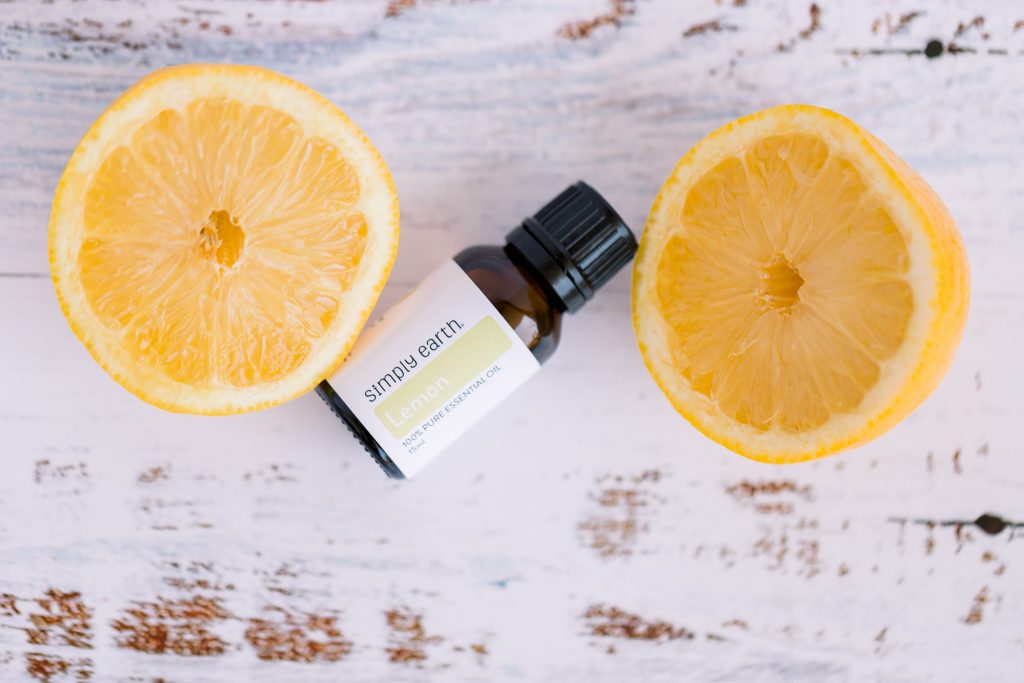 Lemon Essential Oil is useful in pain relief and reducing accumulating fluid in tissue. It will help reduce pain and help your blood circulation.
How to Use Varicose Veins Home Remedy
This blend is designed to alleviate swelling, pain, and support blood circulation. Here are some ways you can try this blend.
Tip: This blend also smells amazing!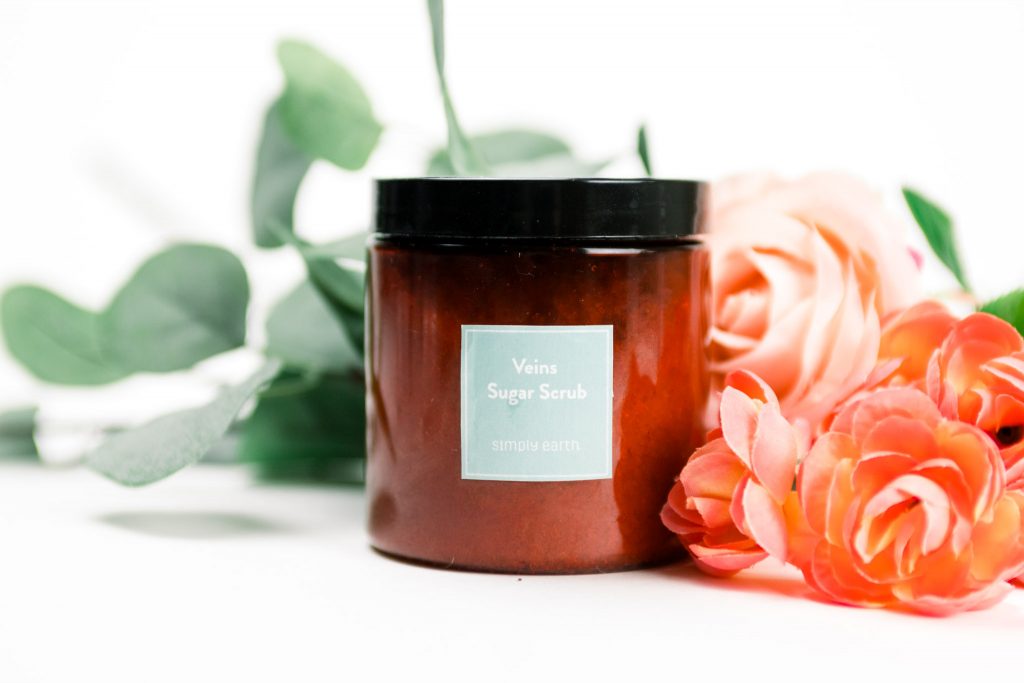 The action of scrubbing will slough off dead skin and stimulate blood circulation. This action, plus the power of Veins Essential Oil Blend, should help prevent and soothe varicose veins.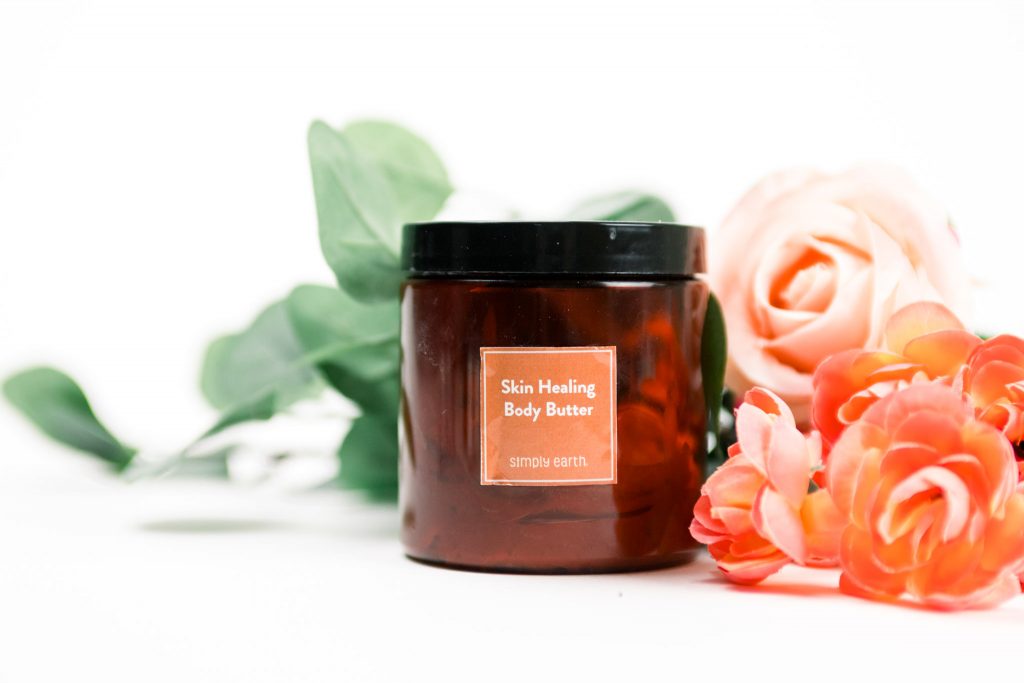 After you shave or use the veins sugar scrub follow up with this moisturizing body butter recipe to further support your circulation. It uses French green clay, so it will also help draw out impurities that can infect in grown hairs.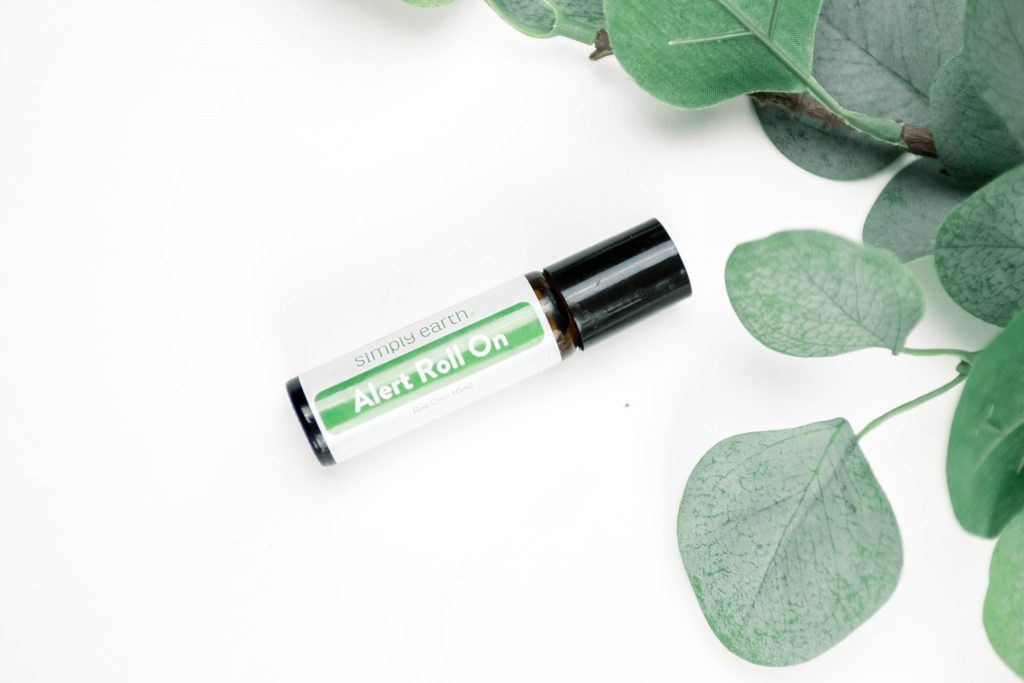 This blend smells amazing and is made up of super energizing essential oils, so it's great for more than just varicose veins! In this roll-on, we add Fir Needle and Coffee Essential Oils to help wake you up and make you more alert.
How Earthies Are Using Veins Essential Oil Blend
Do you love Simply Earth? That makes you an Earthie! Here's how some of our Earthies are using this essential oil blend as varicose veins home remedy.
Take A Look at Misty P.'s Results!

Addy Is Using It to Help Relieve Pain

What I Love About This Blend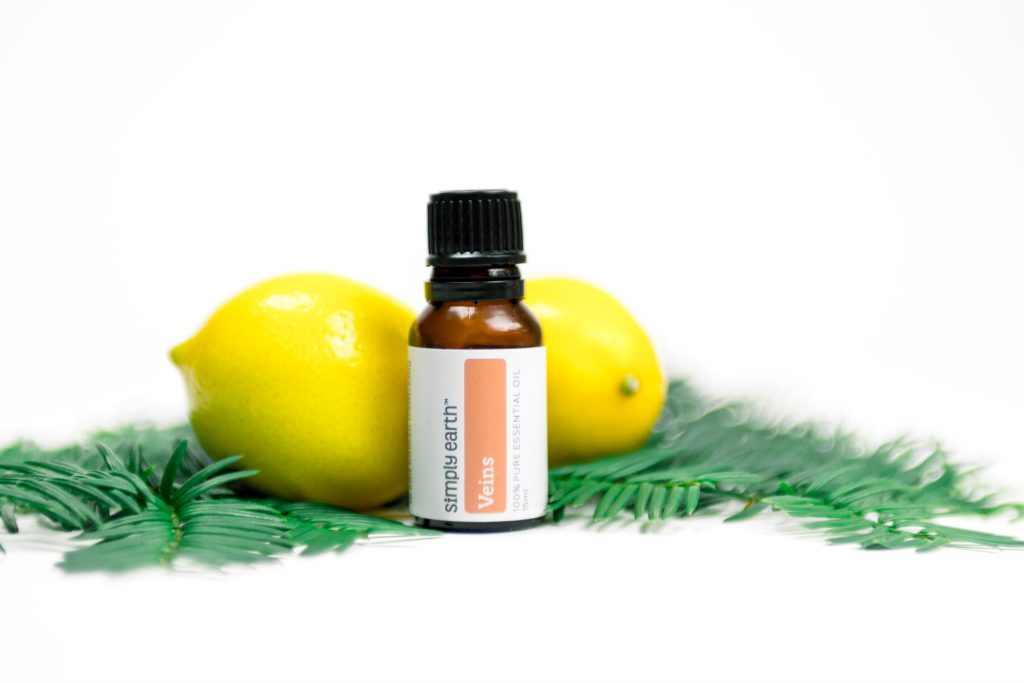 Hi, Katie here. I'm a certified aromatherapist. I plan our monthly recipe box.
By using this blend in the Sugar Scrub recipe or in the Skin Healing Body Butter, I'm supporting my blood circulation to prevent pain and leg art from the varicose veins I have likely developed during pregnancy (it runs in my family).
This blend gets results!
Things to Remember When Using Veins Essential Oil Blend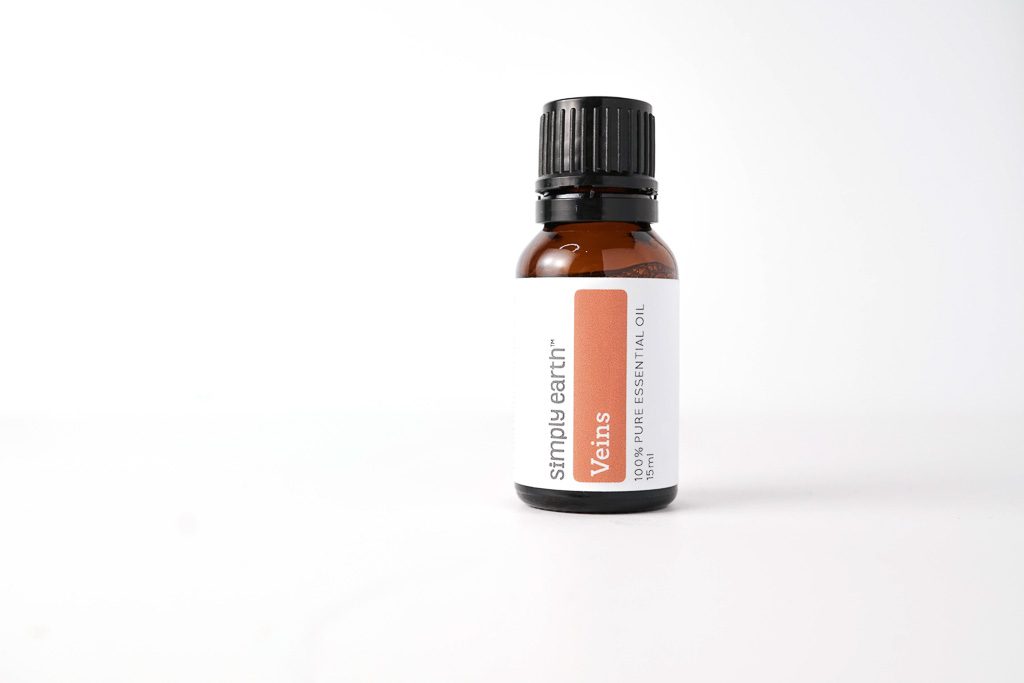 This Varicose Veins Essential Oil home remedy is unlikely to cause skin irritation when diluted properly. If the oil has been oxidized (left with the cap off for long periods of time) it is more likely to cause skin irritation. Check out this dilution chart for diluting Veins Essential Oil Blend properly.
This essential oil is safe to use to help blood circulation with kids age 2+.
Avoid diffusing Veins Essential Oil Blend around cats.
You can diffuse Veins Essential Oil Blend around dogs for their blood circulation. You can also dilute it and use on their fur. Before using Veins Essential Oil blend topically on your dog, please read this blog post.
---
Please note: This post is a compilation of suggestions made by those that have extensively used essential oils and has not been verified scientifically with clinical tests nor reviewed by medical experts. It is anecdotal information and should be treated as such. For serious medical concerns, please consult your doctor.