Are you ready to hop into a Shark-infused pool of fun and relaxation? Look no further than this homemade bath bomb recipe, complete with some special ingredients that will truly make for an unforgettable bathing experience.
Enjoy the aroma and fizziness of this unique blend as it turns your tub into soothing waters surrounded by playful sharks! Unwind from a stressful day in sweet serenity with our tips on making effective and affordable bath bombs – plus don't forget the secret ingredient that'll take your immersion to the next level. Read on to find out what's inside!
What's in This Bath Bomb Recipe
Almond Oil
Adding almond oil to the recipe helps make sure all of the ingredients meld together. This magical oil also helps dilute those essential oils, so you get the full therapeutic effects of essential oils without any harshness.
Emulsifying Wax
Adding emulsifying wax makes the bath bomb more bubbly, so it fizzes up like an aquarium of bubbles! Not only that, but the emulsifying wax helps mix the mica powder and oils with water, creating the perfect balance for that perfect stress-relieving soak.
BO Be Gone Essential Oil Blend
Packaged in a shimmery shark bath bomb, BO Be Gone Essential Oil Blend is the perfect way to start your morning. It has a pleasant fresh and floral aroma, eliminates body odor, improves skin tone, and helps boost mental clarity.
Mica Powder
To create that perfect colored bath bomb, this recipe calls for Mica Powder – it adds just the right amount of natural sparkle and can be tailored to your desired color scheme. For our Sharky Bath Bomb extravaganza, we're picking out two deliciously dynamic shades, black and fuchsia.
Citric Acid
An essential component of these bath bombs is citric acid, used to create an amazing display of fizz – a must-have if you want to turn your bath into a temporary bubbly aquarium! And what's even more delightful is that aside from its showy capabilities, citric acid also has natural cleaning benefits
Baking Soda
This all-natural shark bath bomb is made with baking soda to create an oceanic fizzing experience. Not only will your bath look fizzy fun, but baking soda is also actually quite soothing to the skin.
Cornstarch
Cornstarch creates an ultra-silky feeling in the water, so no matter what kind of sea creature you decide to channel, your bath experience will definitely be a smooth one. Plus – the cornstarch helps the fizzing last longer too! So there's even more time for relaxing and dreaming about being beneath the waves.
99% Isopropyl Alcohol
Another key ingredient in the recipe is 99% isopropyl alcohol, a chemical that helps bind all the necessary components together. Moreover, it promises natural skincare benefits and is nourishing to the skin.

Things to Remember When Using This Recipe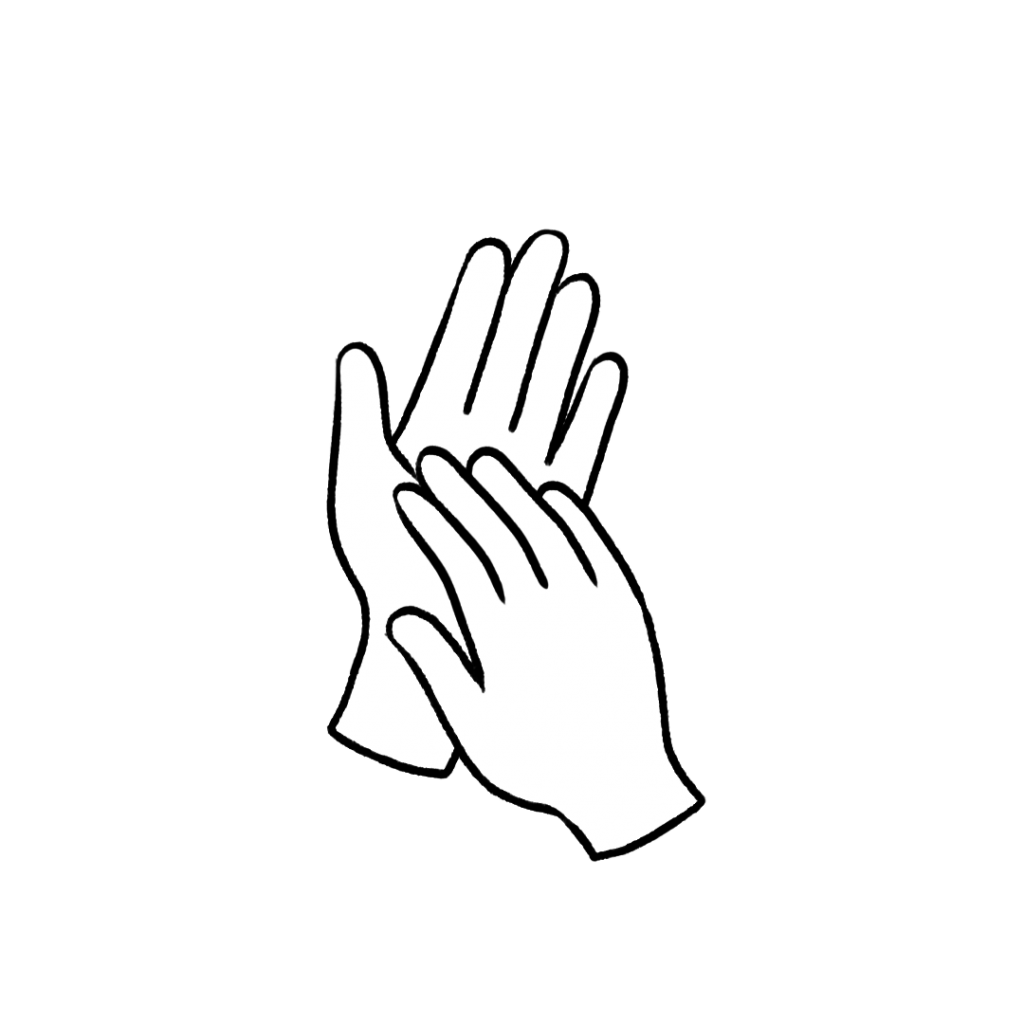 Always dilute an essential oil when using it on the skin. This essential oil recipe is unlikely to cause skin irritation when diluted properly. If the oil has been oxidized (left with the cap off for long periods of time) it is more likely to cause skin irritation. Check out this dilution chart for diluting this essential oil properly.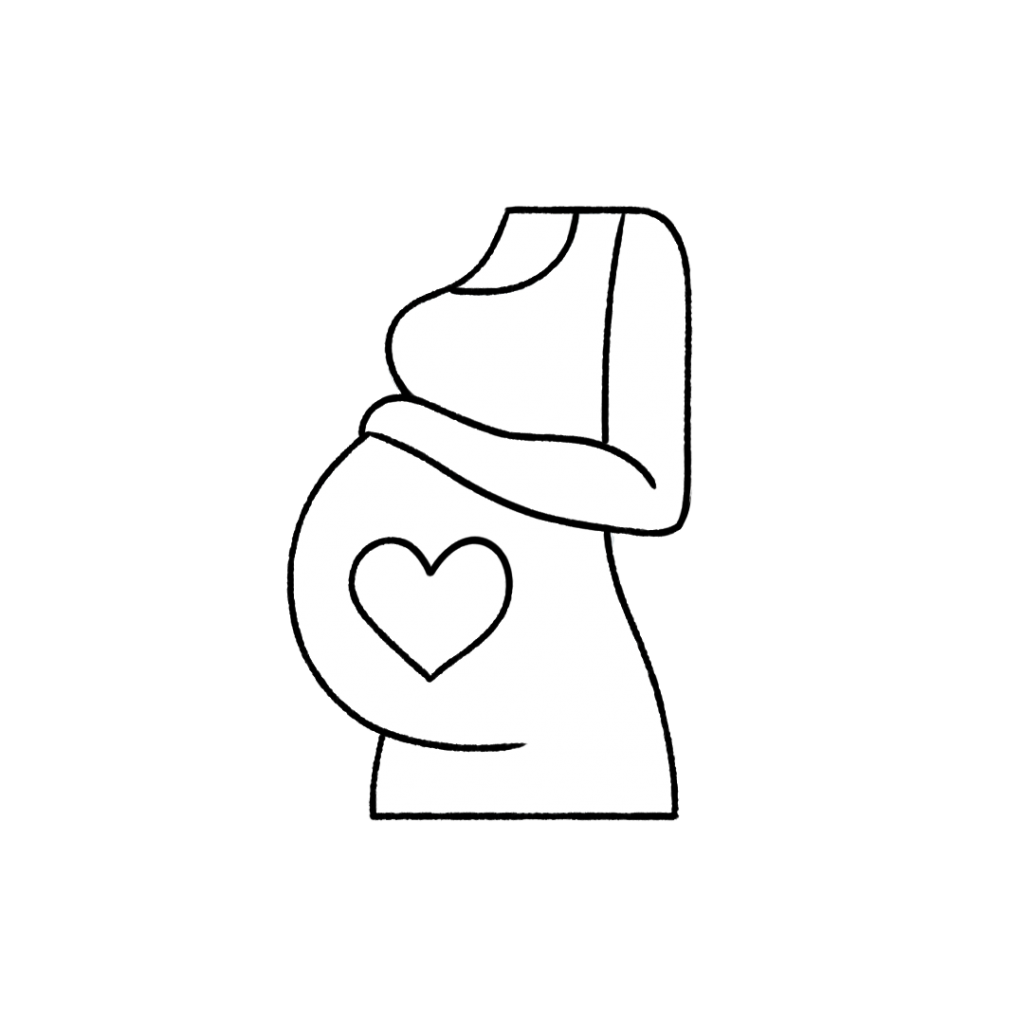 This recipe is generally safe to use if you are pregnant. Consult your doctor prior to use.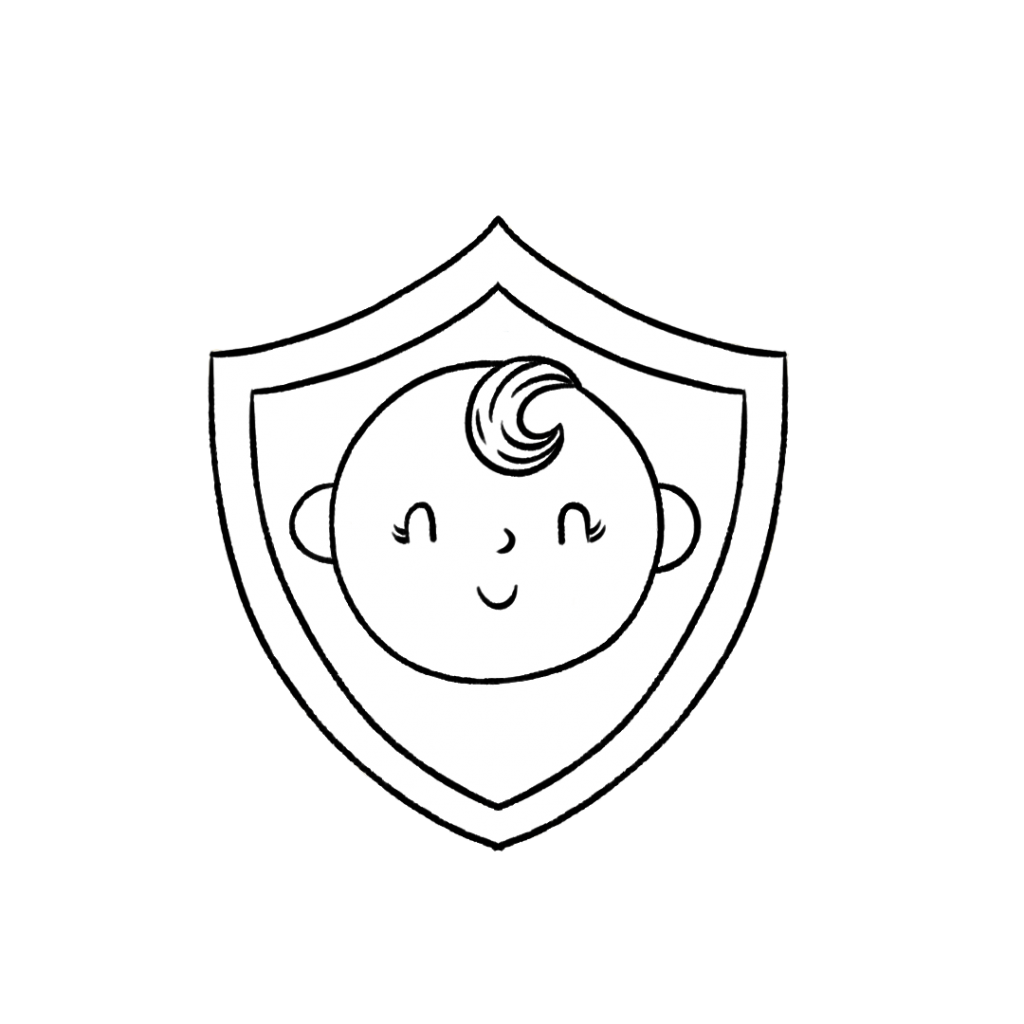 This recipe is safe to use with kids aged 2+.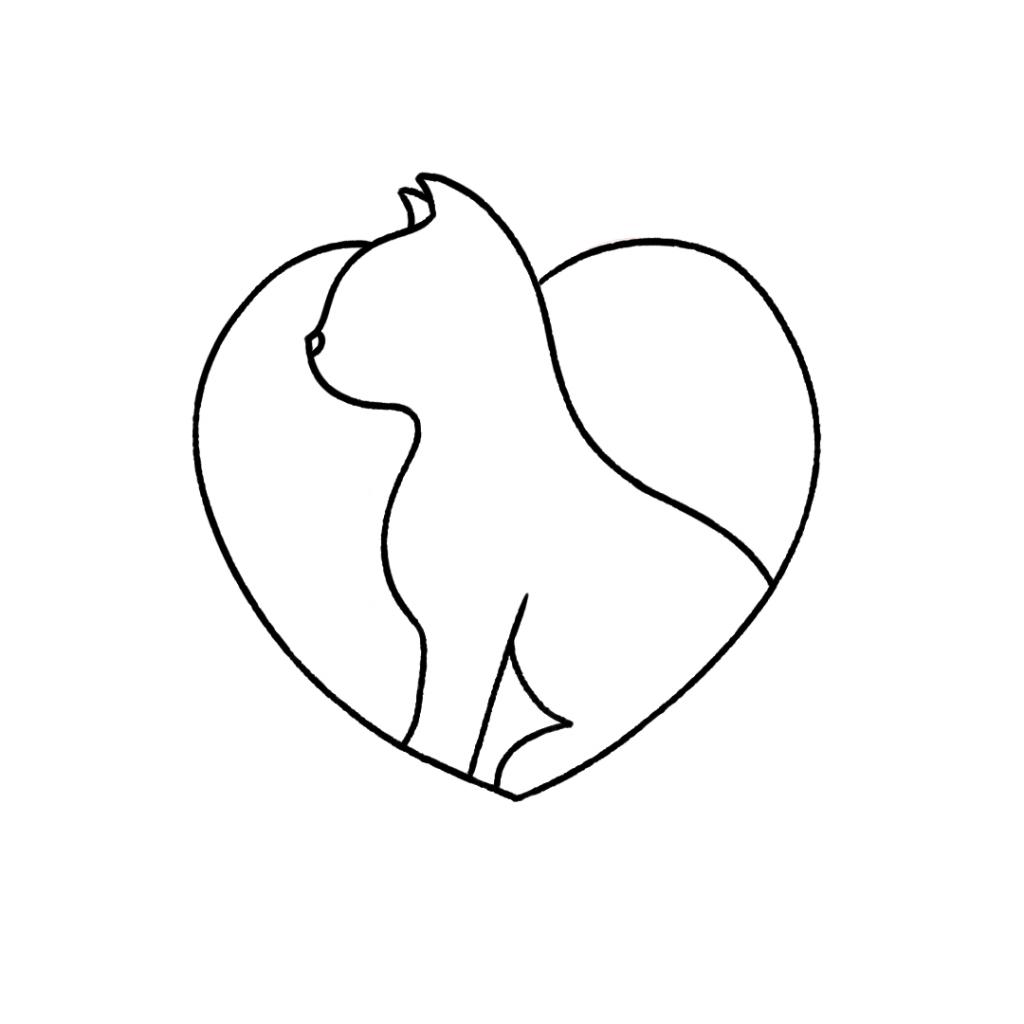 Cats may find the oils in this recipe irritating. However, we do not expect your cat to be disturbed if you use this recipe as directed. Just be mindful of your pet's behavior. For more information on using essential oils with cats, check out this blog post.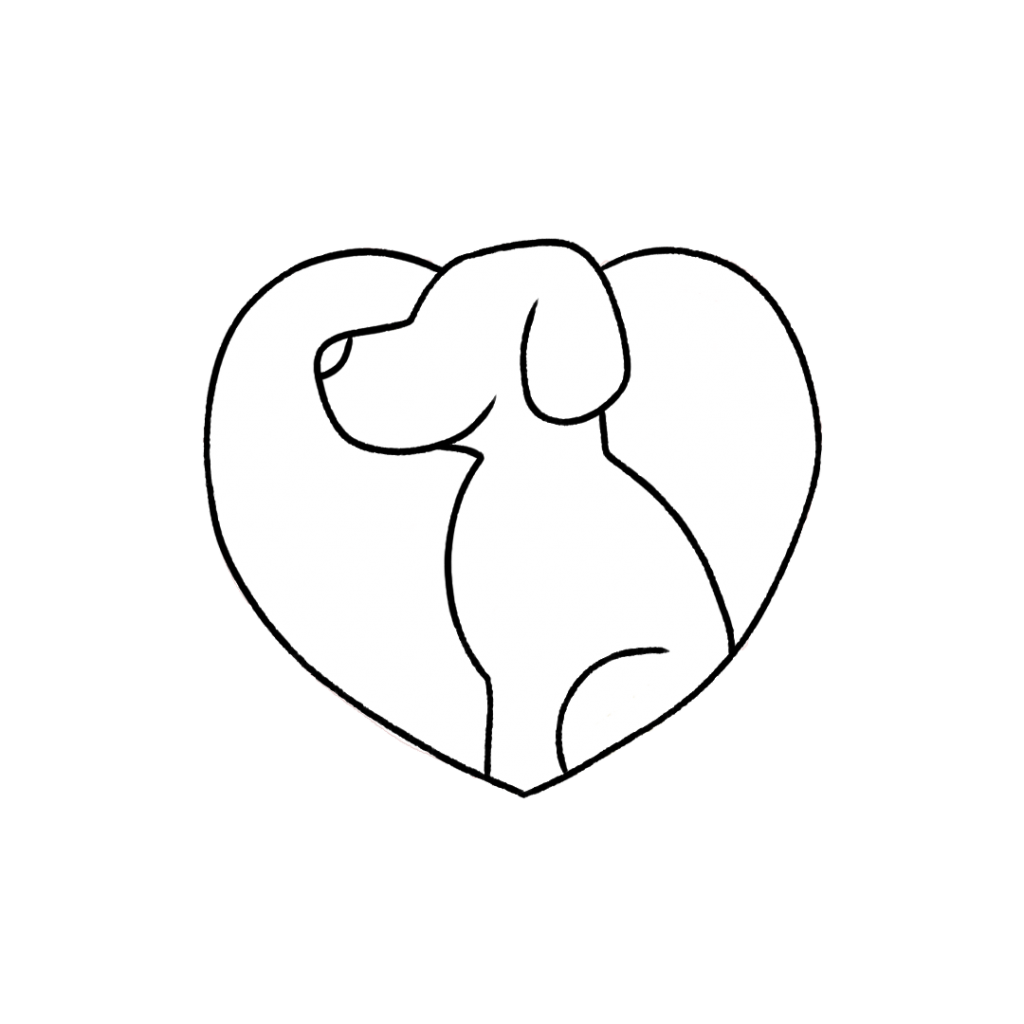 Dogs may find the oils in this recipe irritating. However, we do not expect your dog to be disturbed if you use this recipe as directed. Just be mindful of your pet's behavior. For more information on using essential oils with dogs, check out this blog post. 
We don't recommend ingesting essential oils unless under the direction of a doctor certified in aromatherapy. For more information on why we don't ingest essential oils check out this blog post.
*Please note: This post is a compilation of suggestions made by those that have extensively used essential oils and has not been verified scientifically with clinical tests nor reviewed by medical experts. It is anecdotal information and should be treated as such. For serious medical concerns, please consult your doctor. The statements given in this blog post have not been verified by the FDA
Shark Bath Bomb Recipe
Shark Bath Bomb Recipe + Secret Ingredient
Ingredients
From Simply Earth

1 tbsp Almond Oil

¼ tsp Simply Earth Emulsifying Wax

6 drops BO Be Gone Essential Oil Blend

1 dash black Mica Powder

1 dash fuschia Mica Powder

¼ cup citric acid

Bath Bomb Mold

From Your Home

½ cup baking soda

½  cup cornstarch

99% Isopropyl Alcohol (or witch hazel) in a spray bottle

Paint Brush
Directions
In a medium bowl, mix together baking soda and cornstarch.
Using a small bowl in the microwave or double boiler, heat the almond oil and emulsifying wax until the wax is just melted. Add the essential oil and stir. 
Mix together the dry ingredients and the oil mixture until evenly combined. 
Squeeze the mixture in your hand. If it crumbles when you release it, spray in the isopropyl alcohol and mix. Repeat until the mixture holds its shape after squeezing it in your hand. 
Add citric acid and stir.
Divide the mixture into three bowls placing ½ cup into two bowls and ¼ cup into one bowl.
To one of the ½ bowls, add black mica powder to create a fray mixture.
To the ¼ cup bowl, add Fuschia mica powder. Stir to combine. Leave one mixture white.
Pack and fill one half of your mold with the white mixture. In the second half of your mold, lightly pack and overfill it with the gray mixture. Remove from mold and place the bath bomb in a safe place to dry. Repeat to create a second bath bomb.
Once the bath bomb has hardened, add a dash of black mica powder to a small bowl. Spray the mica powder with isopropyl alcohol until it becomes a liquid consistency. Use a paintbrush to paint eyes and shark features onto your bath bombs.
Tips for Making Shark Bath Bombs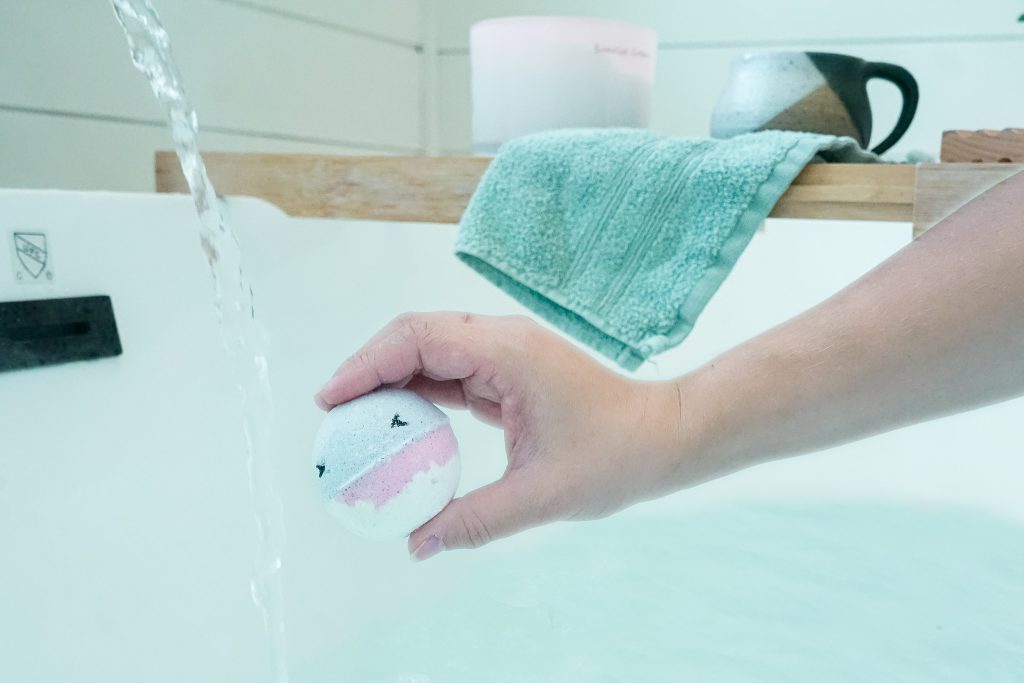 1.Get the Right Consistency
The most important tip for making bath bombs is to make sure you get the consistency right. Once you have all your ingredients mixed together, squeeze the mixture into your hand. If it doesn't hold together like a snowball, you need to add more isopropyl alcohol.
2.Consider Wearing Gloves
If you have sensitive skin, nail polish, or are making bath bombs for someone else, you should wear gloves while making bath bombs. Citric acid can rub away nail polish and irritate some people with sensitive skin (however this typically isn't an issue when it's added to the bath).
3.Consider Wearing A Mask
Baking soda and mica powders are very fine powders. They will go airborne when you add them to your mixture. This can be irritating to those with sensitive lungs. This is true of clays and mica powders (or any other fine powder) you may be adding to your bath bombs. You can wear a mask while you make bath bombs to prevent irritation.
4.Humidity
Humidity can be a big factor in the success or failure of bath bombs. Try not to make bath bombs when it rains. If you live in a humid environment, run a humidifier while you make your bath bombs and while they dry so that the water in the air doesn't cause them to react prematurely.
5.There's No Such Thing As Failure in Bath Bombs
If your bath bomb mixture isn't turning out visually how you'd like, don't count it as a failure. You can still add your mixture to a bath for fizzy, bubbly fun.
6.Clean Your Tub
Mica powder has a tendency to stick to soap scum on the sides of bathtubs. Adding emulsifying wax to this recipe helps prevent that, but it's always a good idea to give your tub a quick clean before using a bath bomb. As the tub drains, wash down the sides of the tub to make sure all the mica powder goes down the drain rather than sticking to your tub.
TIP: If you're worried about mica powder sticking to your tub, you can skip it and have a white beautiful bath bomb.
Check Out This Shark Bath Bomb Recipe Cheat Sheet!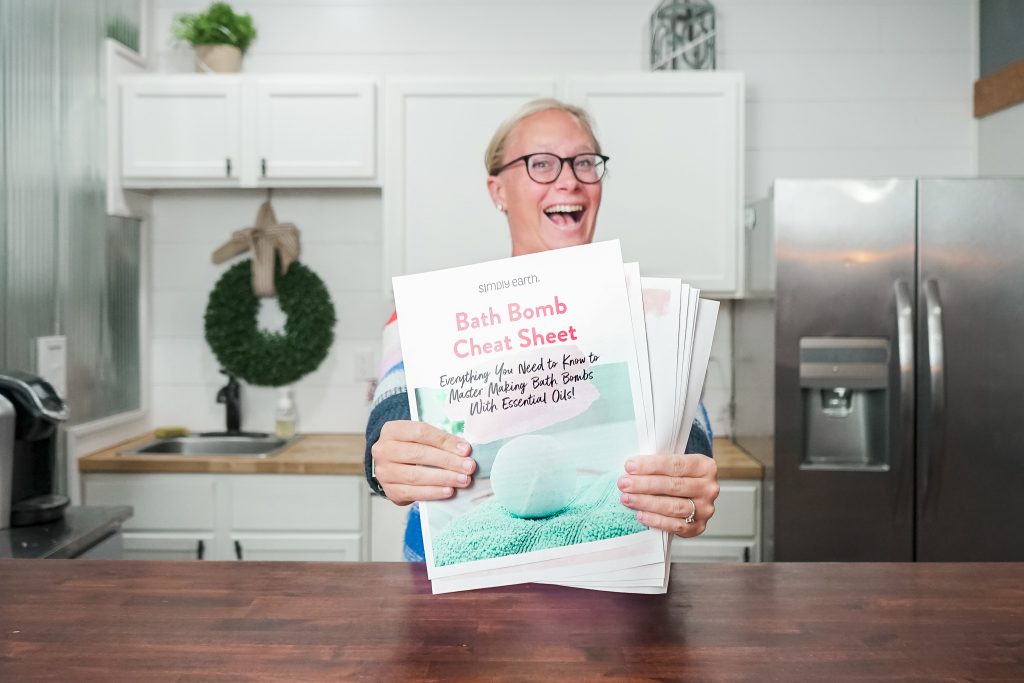 Looking for a fun way to pamper yourself, or to make bath time more enjoyable? Check out this shark bath bomb recipe cheat sheet! It's like having your own experienced sea scientist in the bathroom with you. The downloadable cheat sheet comes complete with step-by-step instructions on how to craft some amazing aquatic art that will give any tub deep-sea vibes. So dive in and turn up the fun!
Try Our Other Bath Bomb Recipes