It's autumn and I am here for it.
Sweaters. Candles. Pumpkin spice. Boots. All the things. There's something magical about fall right?
I haven't even gotten to all the smells. Can we just agree that fall aromas win?
In celebration of autumn, we are releasing a new blend that brings all the fall aromas together.
Around the office here at Simply Earth, this one keeps getting put in the diffuser. That's how I know I formulated a good one. 🙂
The Essential Oils for Fall That Make This Autumn Air Blend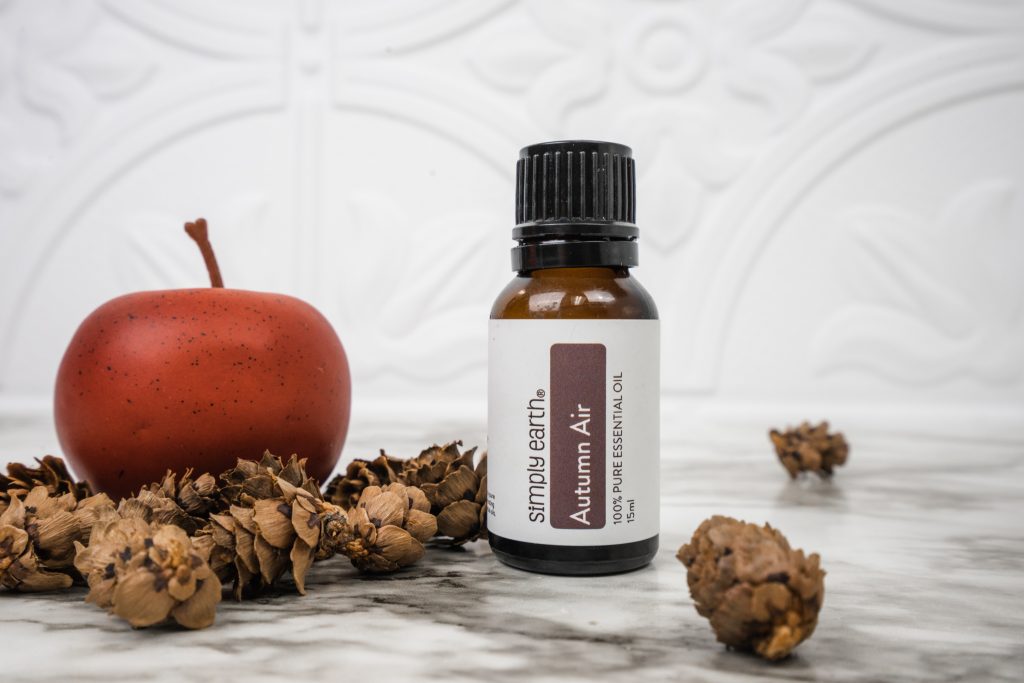 This blend of essential oils is the perfect scent for fall. This combo of oils brings the aroma together and makes this oil a great option for DIY skincare recipes.
Cassia Essential Oil
This oil will remind you of cinnamon but has a sweeter aroma that we love for all the fall things.

Cassia Essential Oil was found in a study1 to have antioxidant and skin lightening properties. This will help keep your skin looking youthful and glowy.

Cassia Essential Oil can be skin irritating. That's why we made sure to only use a little of the oil in the blend and complement it with oils that are more gentle on the skin.
Orange Essential Oil
The aroma of the Autumn Air blend reminds me of walking through an apple orchard. That's because of the Orange Essential Oil in this blend. It adds a slightly fruity note to Autumn Air Essential Oil Blend.

Orange Essential Oil is rich in antioxidants 2 and enhances skin penetration due to its d-limonene content3.
Lemon Essential Oil
Some Fall essential oil blends smell overwhelmingly like cinnamon. The citrus aroma of Lemon and Orange Essential Oils helps balance that out in this blend, taking the aroma from a coffee shop to an autumn orchard.

Like Orange Essential Oil, Lemon Essential Oil brings antioxidant 2 and skin penetration benefits due to it's d-limonene natural content3.
Balsam Fir Essential Oil
Balsam Fir Essential Oil brings an outdoor air vibe to this blend because of its light pine scent. Because what's better than walking through the woods filled with autumn leaves?
Ho Wood Essential Oil
Ho Wood Essential Oil has become a popular replacement for Rosewood Essential Oil. Rosewood Essential Oil comes from a tree that is now endangered. We use Ho Wood Essential Oil as a more sustainable alternative.

If you take a look at Ho Wood Essential Oil GC/MS test results you'll see linalool as one of its main components. This chemical gives this oil antioxidant properties4. This is a gentle oil that helps counteract the irritating effects of Cassia Essential Oil to make this blend safe to use on the skin.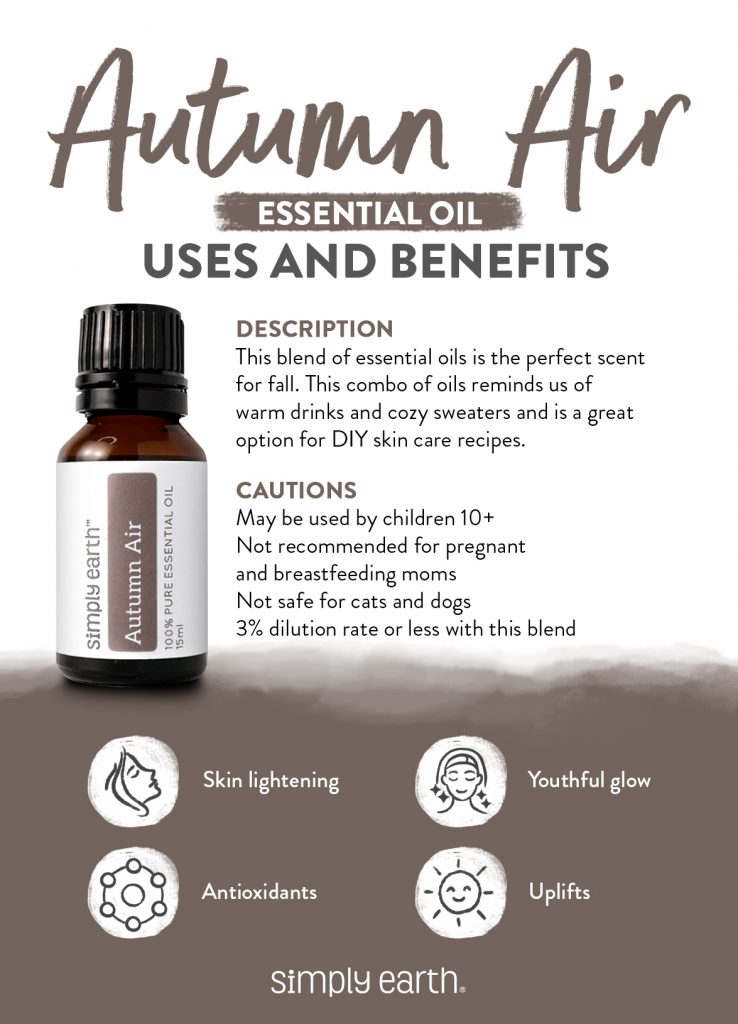 How to Use Autumn Air Essential Oil Blend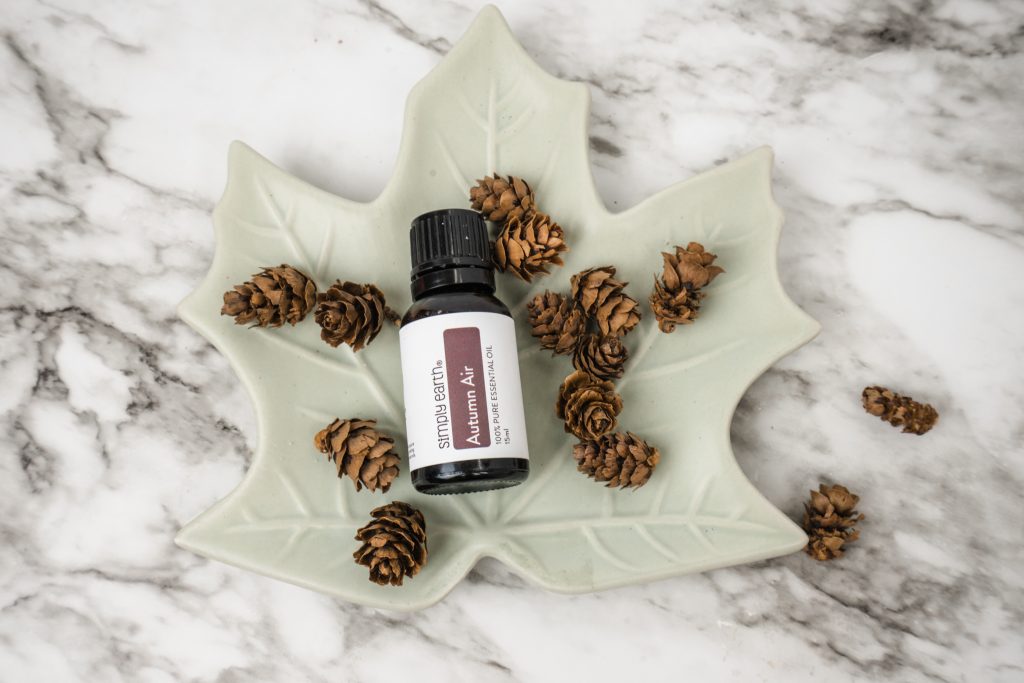 If you love all things fall, you will love this blend to bring the smell of fall into your home.

Use it in a diffuser or make a room spray to bring the smell of fall into your home.

You can also use it in skin care recipes to keep your skin looking' amazing. Bonus tip: The antioxidant properties of this blend help make these natural recipes shelf life last longer!
What I Love About This Blend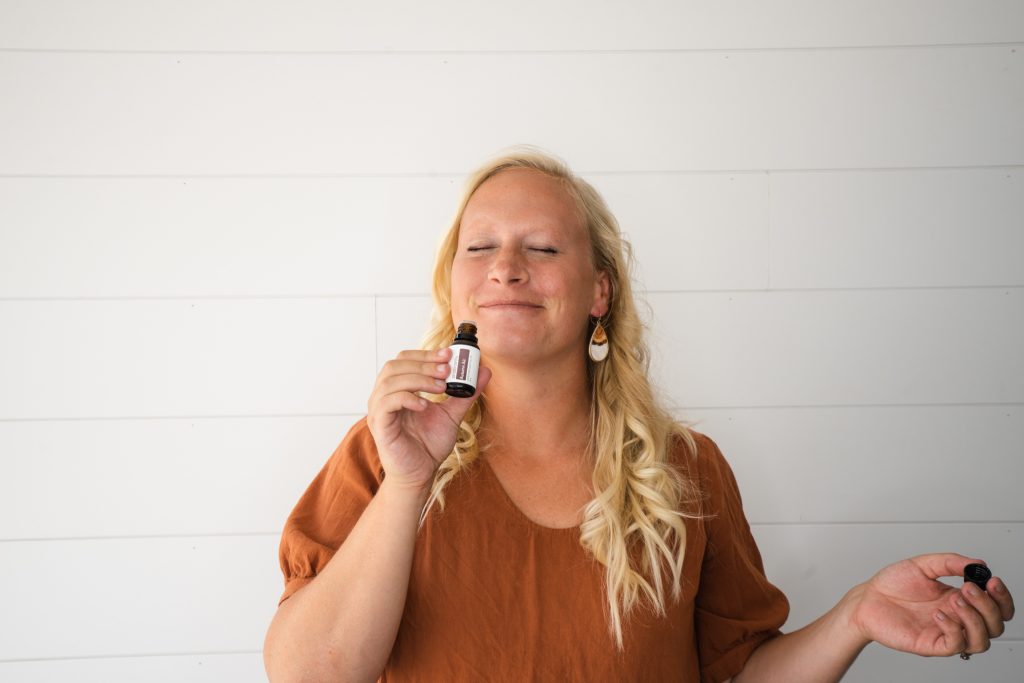 I formulated this blend, so I'm biased. But I think this is the best fall aroma there is out there. It just smells so stinkin' good.
Things to Remember When Using This Blend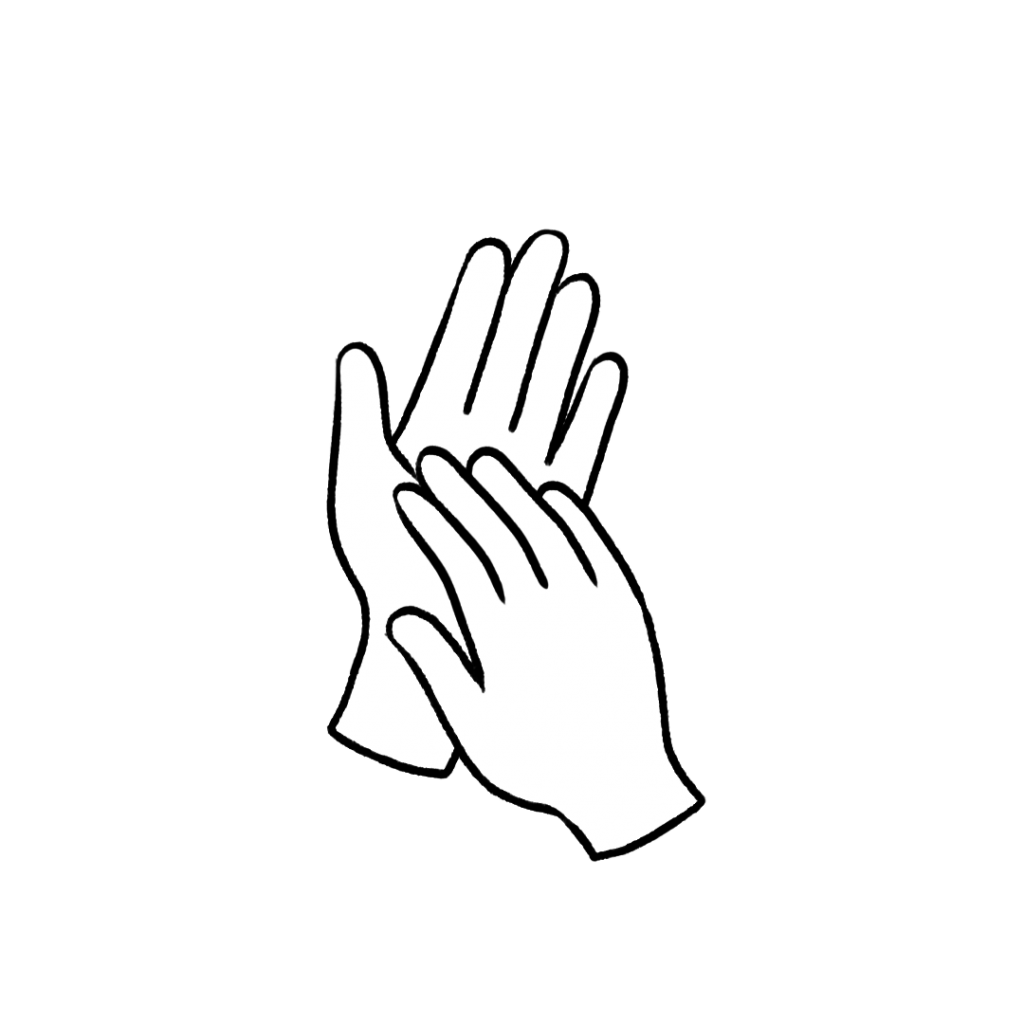 Whenever you're using an essential oil on your skin, it needs to be diluted with a carrier oil like coconut oil or almond oil. If this oil is not diluted properly it may cause skin irritation. We recommend using a 3% dilution rate or less with this blend. Check out this dilution chart for diluting Autumn Air Essential Oil properly.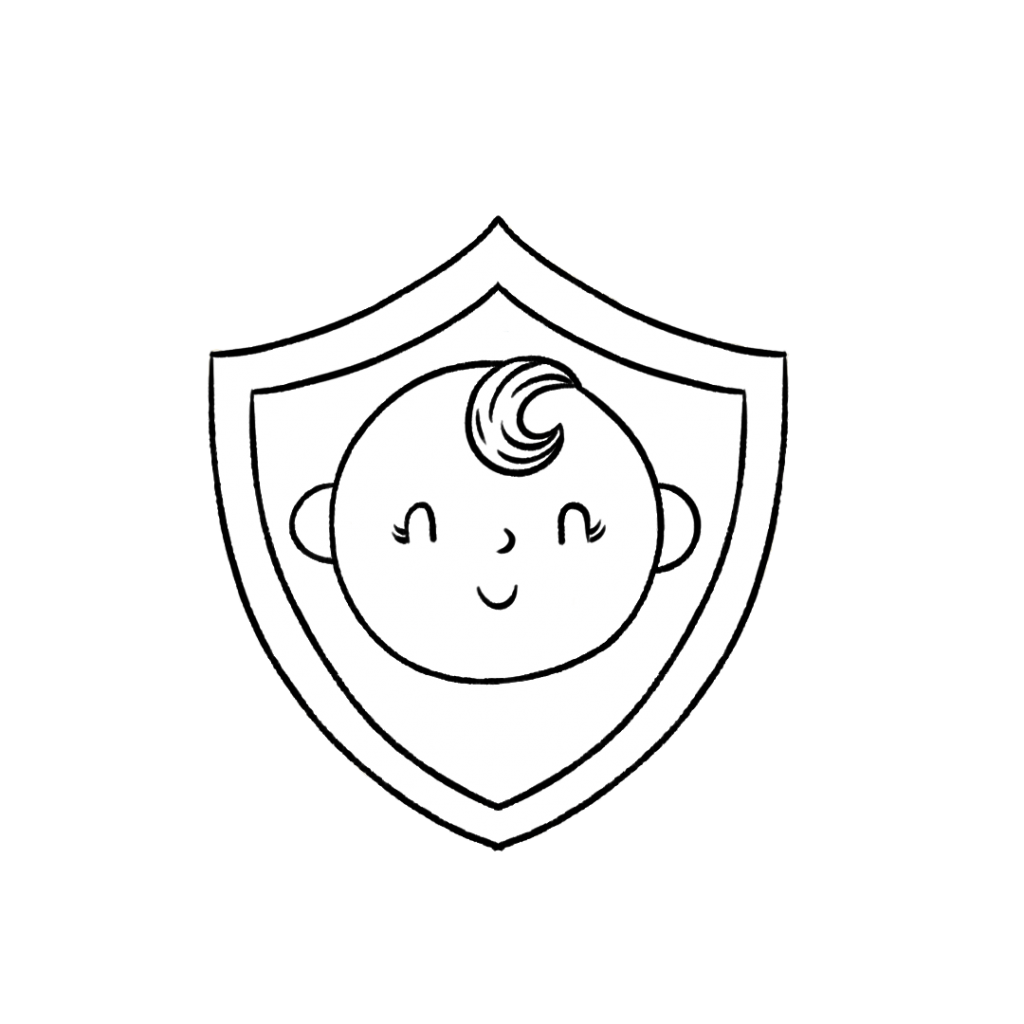 This essential oil is safe to use with kids age 10+.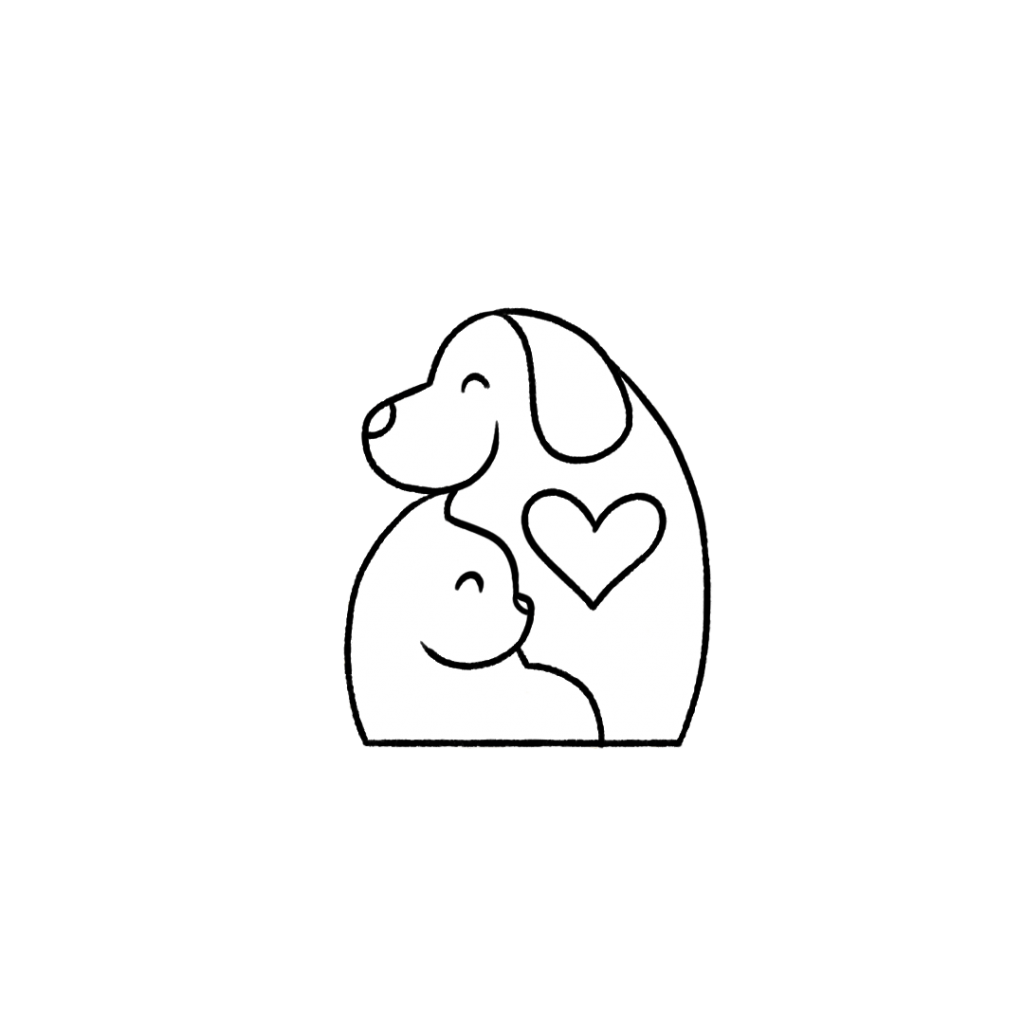 Avoid using Autumn Air Essential Oil around pets. For more information on using essential oils with cats check out this blog post. For more information on using essential oils with dogs check out this blog post.

We don't recommend ingesting essential oils unless under the direction of a doctor certified in aromatherapy. For more information on why we don't ingest essential oils check out this blog post.
*Please note: This post is a compilation of suggestions made by those that have extensively used essential oils and has not been verified scientifically with clinical tests nor reviewed by medical experts. It is anecdotal information and should be treated as such. For serious medical concerns, please consult your doctor. The statements given in this blog post have not been verified by the FDA
What Is Your Favorite Essential Oil to Use in the Fall Season?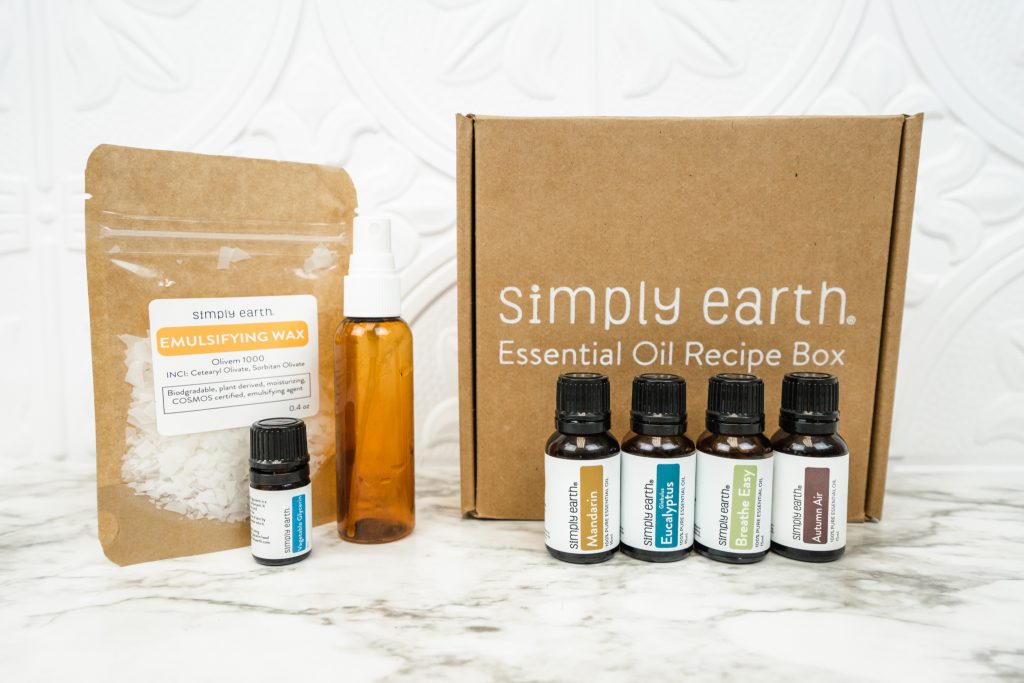 Is it one of the oils mentioned above? Are there any oils you haven't tried or are excited to use?
Here at Simply Earth, we're dedicated to making your home toxin free. Every month, we'll ship you four 100% pure essential oils, six natural recipes, and the quality ingredients you'll need to make your own wonderful products for just $39/month. All of these goodies have over a $100 value (when ordered from the Big Essential Oil Companies), plus we'll give you a FREE Big Bonus Box when you subscribe.
Subscribe today to use essential oils to create your toxin-free home.

---
References
1. Chou, S.-T.; Chang, W.-L.; Chang, C.-T.; Hsu, S.-L.; Lin, Y.-C.; Shih, Y. Cinnamomum cassia Essential Oil Inhibits α-MSH-Induced Melanin Production and Oxidative Stress in Murine B16 Melanoma Cells. Int. J. Mol. Sci. 2013, 14, 19186-19201.
2. Singh, P., Shukla, R., Prakash, B., Kumar, A., Singh, S., Mishra, P.K. and Dubey, N.K. (2010) Chemical profile, antifungal, antiaflatoxigenic and antioxidant activity of Citrus maxima Burm. and Citrus sinensis L. Osbeck essential oils and their cyclic monoterpene DL-limonene. Journal of Chemical Toxicology 48, 1734-1740.
3. Takayama, K., Nagai, T. (1994) Limonene and related compounds as potential skin penetration promoters. Drug Development and Industrial Pharmacy 20, 4, 677-684.4. Shaaban, H.A.E., El-Ghorab, A.H. and Shibamoto, T. (2012) Bioactivity of essential oils and their volatile aroma components: review. Journal of Essential Oil Research 24, 2, 203-212.