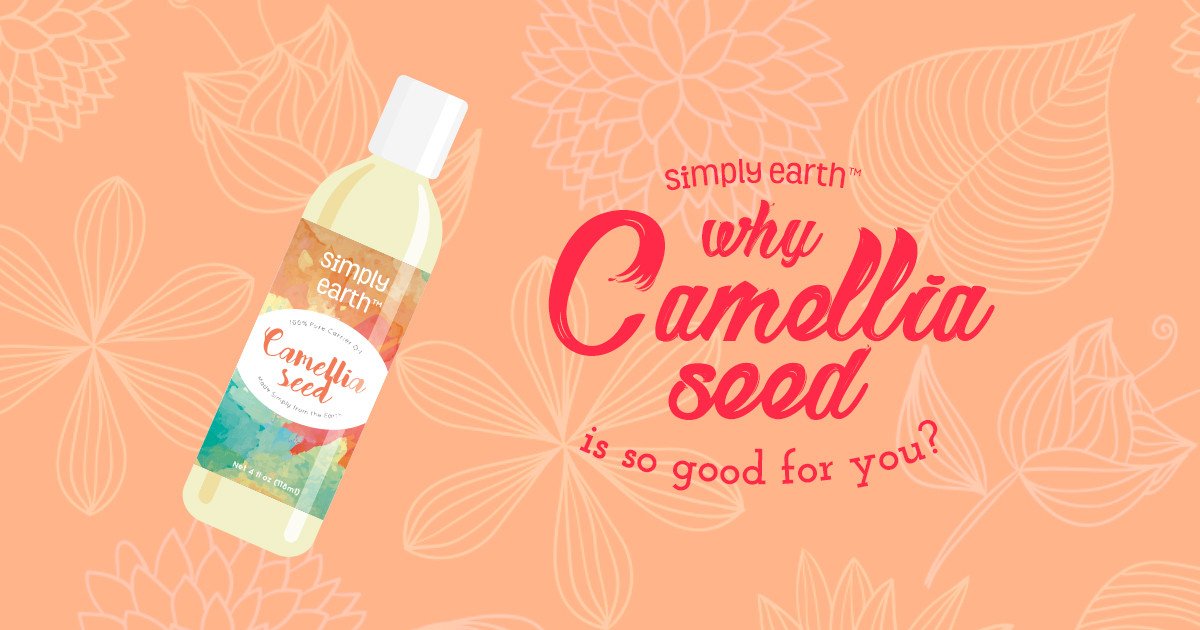 What is Camellia Seed Oil?
Introduction
Camellia seed oil, or more commonly known as tea seed oil, is a carrier oil commonly used to dilute essential oil blends. Unlike most carrier oils, however, this one has a shelf life of only one to two years, is not greasy, and is more rapidly absorbed by the skin. Camellia seed oil, while mostly used as a cooking oil by the Chinese, is actually full of health benefits when used topically, too.
History
The first evidence of camellia seed cultivation was unearthed in China. It is believed to be around 3,500-5,000 years old. Camellia was first cultivated as tea, and little is known about when the oil was first cultivated. Black, white, and green teas, which all come from the same plant, were highly regarded among the Chinese as medicinal and drank commonly throughout history. In Europe, it was first introduced in Portugal around the 16th century. When it spread to England, it was said that the climate was not favorable for cultivation – so they built greenhouses, hoping to cultivate camellia plants for their royalty.
Camellia seed is wonderful for dry skin!

click to tweet
Plant Description
Camellia Oleifera and Camellia sinensis trees produce camellia seed oil as we know it –  however, they also produce black, white, and green teas which are commonly sold throughout the world. The tea seed oil plant is a tree with long, evergreen leaves and flowers that bloom in pink and white. Tea trees grow primarily in Southeast Asia, and are extensively cultivated there.
The oil produced is a pale yellow or golden amber color, with medium viscosity.
Aroma
The aroma of tea tree oil is perceived differently. Some say it smells lightly of green tea; others say that it smells a bit like balsamic vinegar. While these may be true, the aroma is very light, making it ideal for blending.
Camellia Seed Oil Uses and Benefits

Uses
Skin and Hair: Camellia seed oil is high in antioxidants, oleic acid (omega-3 fats), and vitamins A, B, C, D, and E, making it ideal for skin and hair. It adds moisture to both and rapidly absorbs into skin and hair follicles without the grease. Antioxidants also help protect skin from environmental pollutants, keeping skin healthy, soft, and supple.
Anti-Aging: Camellia seed oil also contains a high amount of squalene, a component lacking in aging skin. Camellia seed oil can restore missing squalene in skin, fighting premature aging and wrinkles.
Immunity: While we do not recommend ingesting our oils, it is said that daily intake of camellia seed oil is said to boost immunity due to the high antioxidant content.
Heart Health: The daily intake of camellia seed oil can also help lower cholesterol and blood pressure due to the high concentration of monounsaturated fats and oleic acid.
Safety Concerns:
Very few safety concerns exist, although this oil can commonly be confused with Tea Tree oil, or Melaleuca alternafolia. The two are NOT the same, as tea tree oil is highly volatile in large doses. Use caution when purchasing.
Resources:
http://www.eco-beauty.com/camellia-seed-oil-info.html
https://www.aromaweb.com/vegetableoils/camelliaseedoil.asp
http://www.camellias.pics/histoire-gb.php