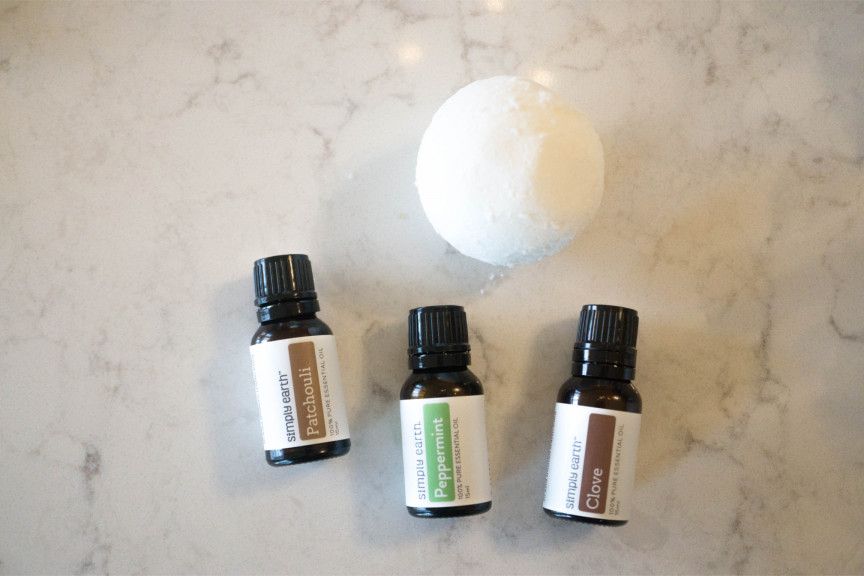 Brr.. this chilly air is really getting to me! With all these festivities lined up, all I want to do is soak in our bath and meditate the stress away. It's the season of giving so this is the rare occasion I like to treat myself and I do so by using my favorite bath bomb recipe and it helps with what we struggle the most – tension relief.
Most bath bombs are expensive and I'm not 100% sure what's in them or if they're safe for our skin – especially my daughter. She likes to join me in my baths sometimes. Check out how easy it is to make this Tension Relief Bath Bomb.
What You Need:
How to do it:
In a bowl, mix all dry ingredients until they are well combined
In a small separate bowl, mix Almond Oil and essential oils.
Slowly add the oil mixture to the dry ingredients.
Add water slowly until the mixture is like wet sand and will form a clump in your hand.
Optional: Separate mixture into two bowls and use food coloring to dye each bowl a different color
Loosely pack mixture into each half of the mold, if you're using two different colors, alternate the colors. Push the two molds together until they line up.
Let your bath bomb rest in the mold for 5 minutes before using the mold again to create your other bath bomb.
Take them out of the molds and let them dry for 24 hours before using.
Why we love it:
It leaves my skin smelling amazing and feeling as soft as Glo's!
It helps me deal with all the Christmas tension piled on my shoulder.
I know everything in it, and that everything used is safe for me and Glo.
Now you don't have to buy those expensive bath bombs in stores. You can make your own with the December Essential Oil Recipe Box. Hurry and get yours today before stocks run out!