Anyone's New Year Resolutions involve exercise? While we are in the process of getting healthier, sore muscles are often a by product. To help you maintain your resolution, I came up with this Relaxing Textured Lotion Massage Bar, specially formulated to help sore and inflamed muscles recover.
What I Love About This Recipe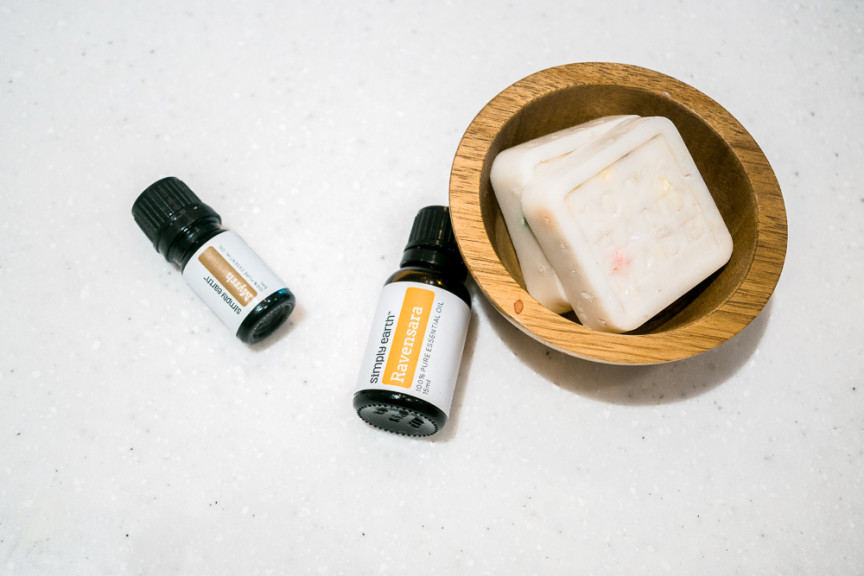 It smells super good! You can use this blend all year round.
I love the feeling of the tapioca pearls rubbing against my body.
This is a great present for bridal showers, birthdays or even just a random gift to your favorite person!
What's in the Lotion Massage Bar Recipe?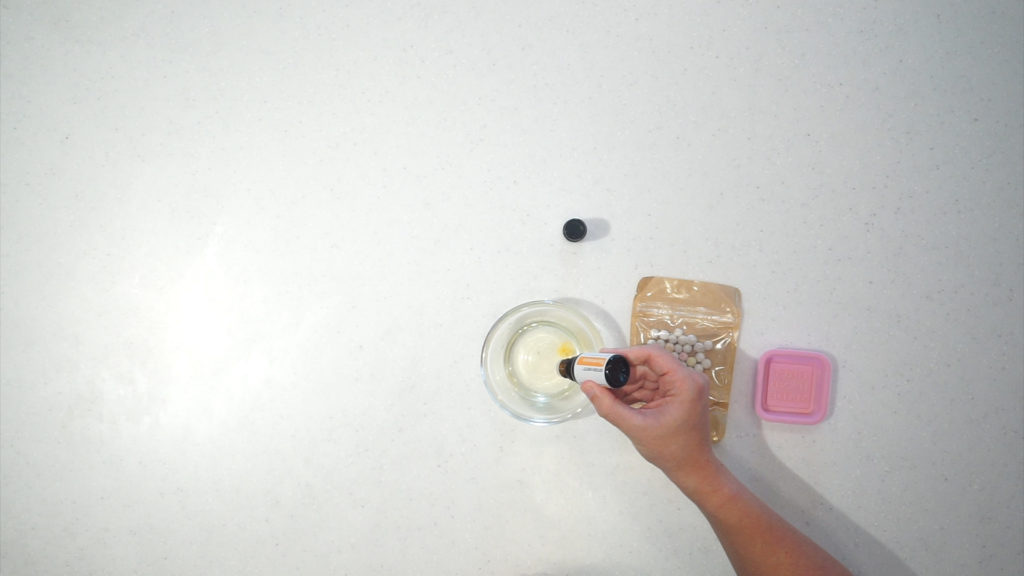 Solid Coconut Oil
Coconut oil in its solid form is used in this recipe. Once it starts to cool down, it will return to the solid state and give the formation of the lotion bar.
Beeswax
Beeswax has many different benefits that can be great for this recipe. Some of these benefits include being anti-infflamatory and anti-bacterial as well as hypo-allergenic.
Myrrh Essential Oil
Myrrh Essential Oil is known to support skin healing and be anti-fungal*. It has a soft, spicy, and slightly woody aroma.
Ravensara Essential Oil
Ravensara Essential Oil has calming properties that can help you unwind at the end of a long day. It's medicinal scent with slight woody tones blends well with the Myrrh Essential Oil also in this recipe.
Tapioca Pearls
Tapioca Pearls adds the texture to this recipe! It is hypo-allergic, so those with sensitive skin will not have to worry!

Things to Remember When Using This Recipe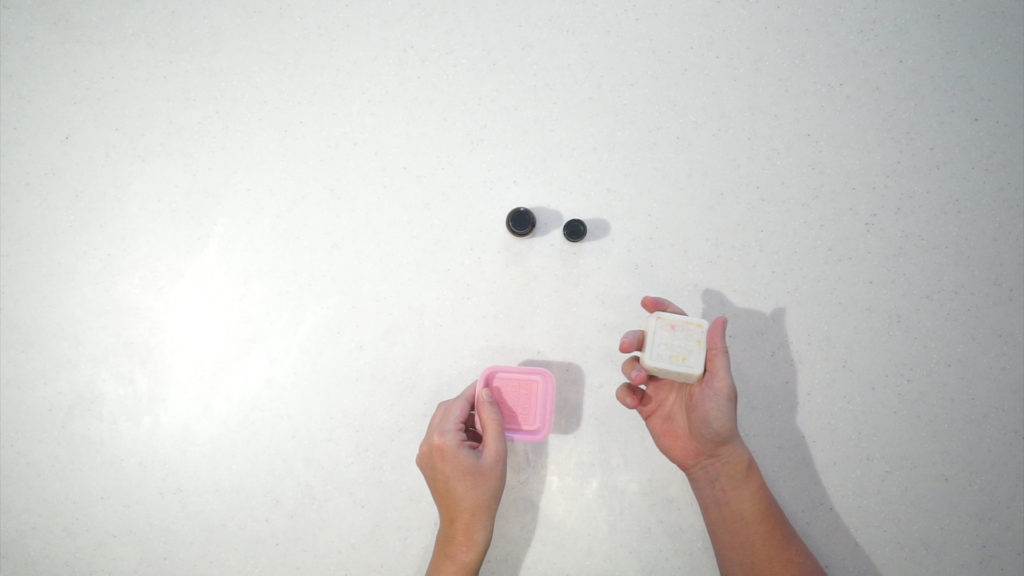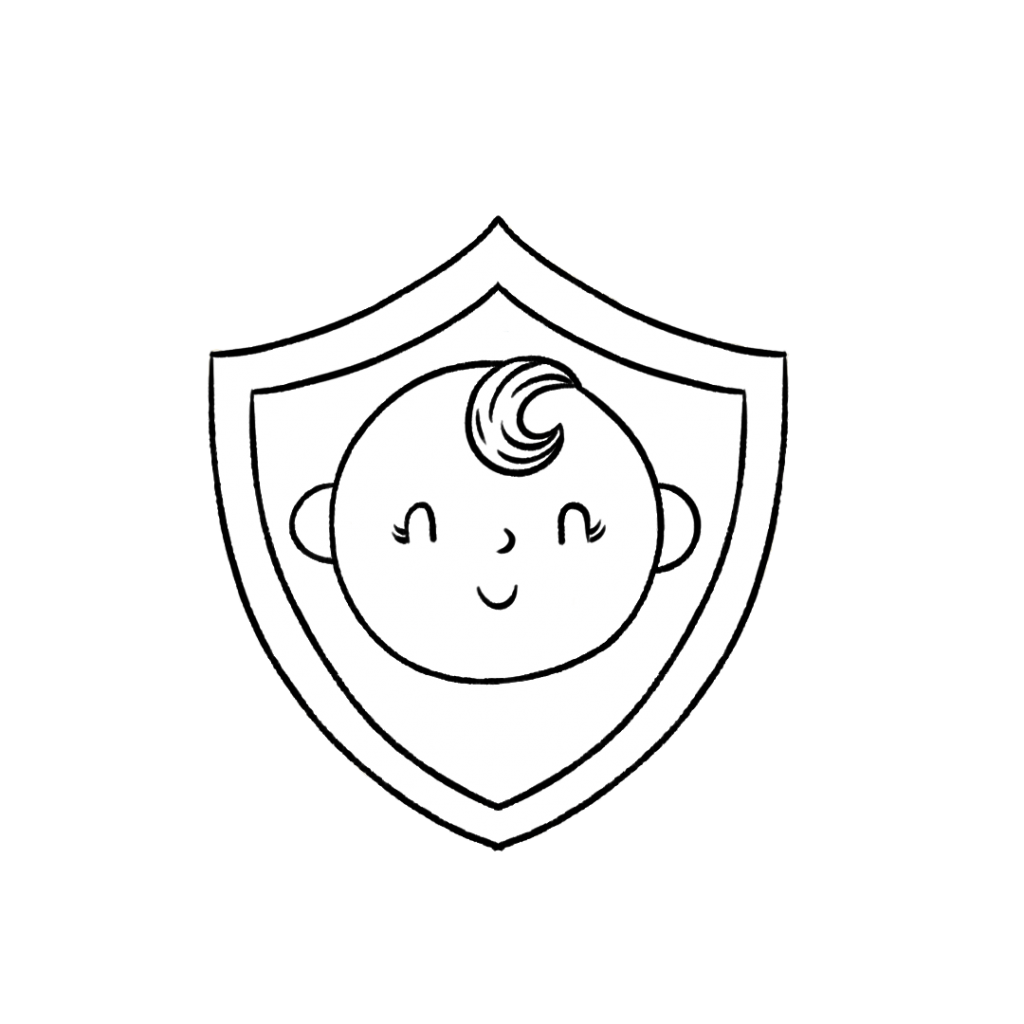 This recipe is safe to use with children 10+.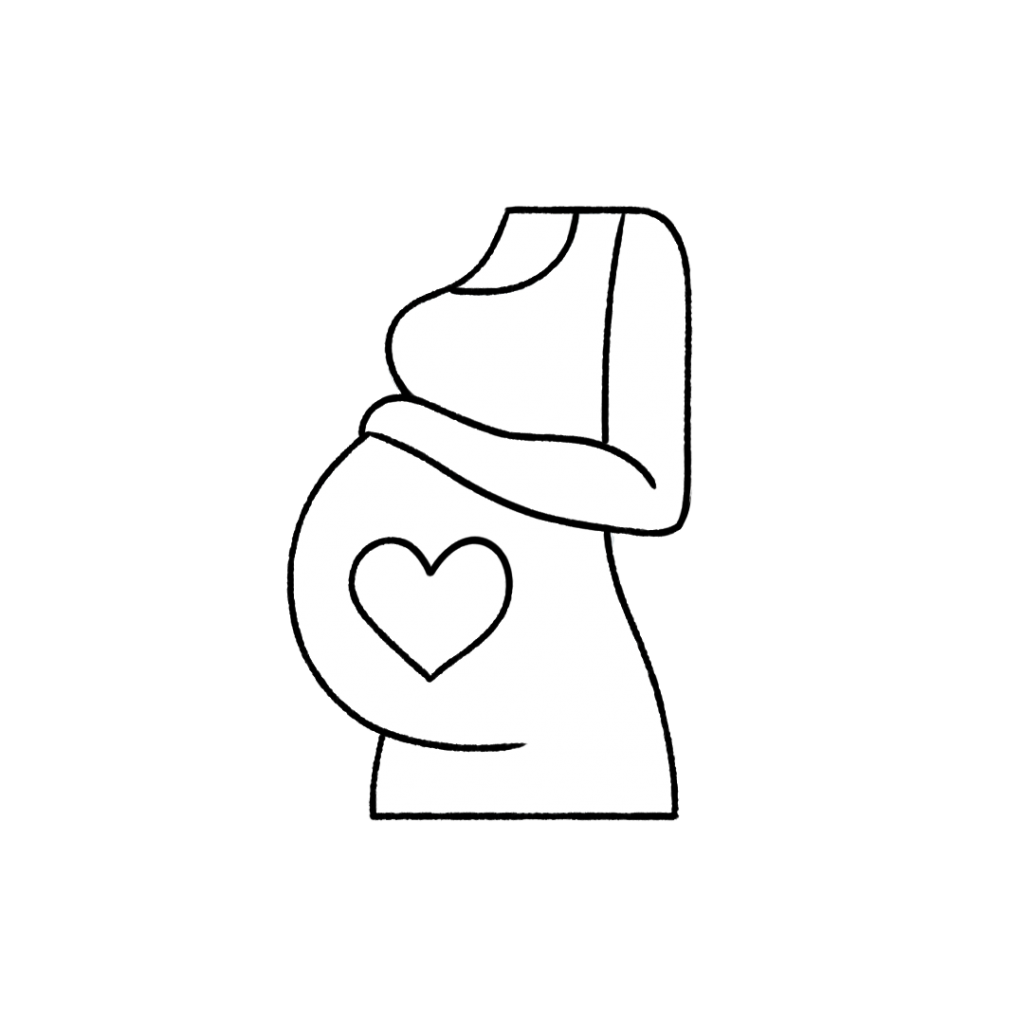 This recipe is not recommended for use with pregnant and breastfeeding women because of the Myrrh Essential Oil.
Never ingest any essential oil, even if it's generally regarded as safe. For more information on why we don't ingest essential oils, check out this blog post.
*These statements have not been evaluated by the Food and Drug Administration. This product is not intended to diagnose, treat, cure, or prevent any disease.
Lotion Massage Bar Recipe
Lotion Massage Bar Recipe with Essential Oils
Directions
In a double boiler (or in a jar resting in two inches of water in a pan), melt coconut oil and beeswax.
Once melted, add both Myrrh and Ravensara essential oils.
Place 1/2 tapioca pearls in the bottom of mold. Pour oil mixture over tapioca pearls. Allow to cool. Once totally cooled, remove bar from the mold. Melt remaining mixture and repeat.
Seal in a plastic wrap or in a sealable container.
To use, rub the lotion massage bar over your skin. Your body temperature will naturally melt the bar allowing the essential oils to nourish your skin. The tapioca pearls add natural texture to the bar helping to relax and soothe sore muscles.
How Will You Use Your Lotion Bar?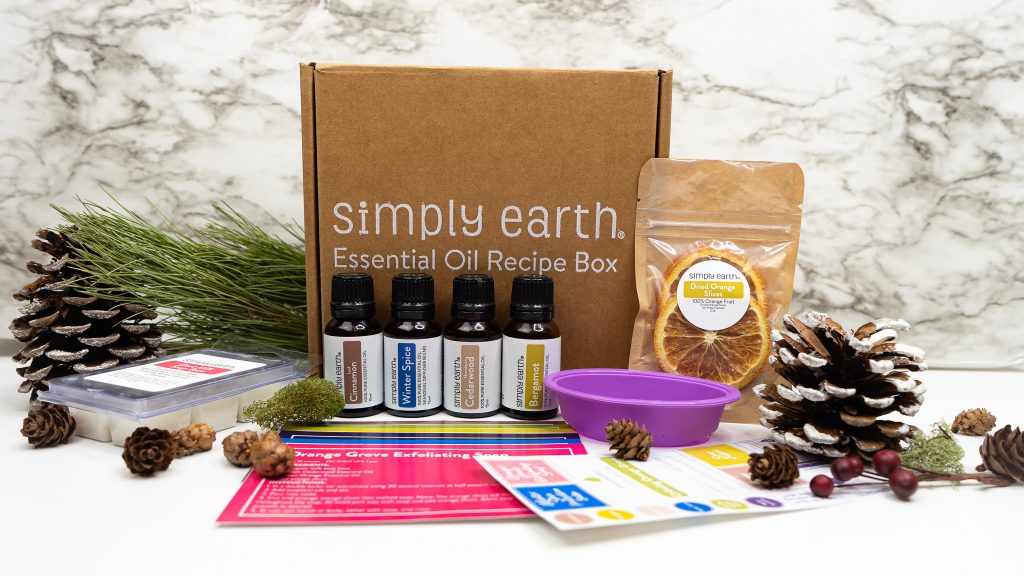 This recipe can make a perfect gift, or you can use it for yourself! Let us know what you think about this recipe by commenting below or connecting with us on social media @fromsimplyearth!
Subscribe today to our Essential Oil Recipe Box. Each month, you can receive four full-size 100% pure essential oils, six natural recipes, plus the ingredients you need to make them in our Recipe Box.
With the box, you'll learn new ways to use essential oils, make more essential oil roll-on recipes, and have the peace of mind that you are making your home toxin-free. This month of April, we focus on Home Detox. This box is worth over $150 if priced from the Big Essential Oil Companies. You get all those goodies from Simply Earth for only $44.99. Go get it!