Did you know that many big-brand lip balms are packed full of fake fragrances and harmful chemicals? I had no idea! This past year, I stopped using the generic store-bought lip balm I had used for most of my life— and I was shocked by how poorly my lips reacted. After taking away the chemicals that masked my skin's moisture issues, my lips went through a rough patch of dryness and irritation. Why? Rather than nourishing my lips so they could retain moisture on their own, toxin-laden lip balms simply covered up my lips with a temporary, unsustainable chemical coating.

With a little love and care, I was able to cure my cracked lips using natural ingredients. Now that I know how much harm big-brand lip balms caused by lips, this DIY lip balm with beeswax and essential oils is a staple in my daily personal care routine. Plus, the delightful fragrances in this lip balm recipe will boost your mood. Nourishing natural lip care and mood-lifting aromas? Count me in.
Why I Love This DIY Lip Balm Recipe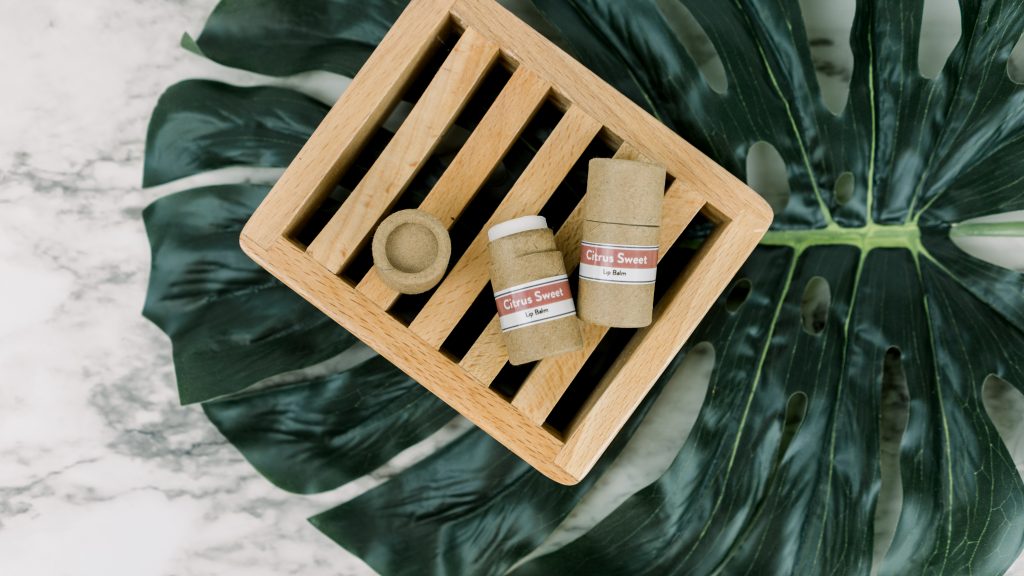 I love playing outside with my daughters during the summer. But all that wind and sunshine can be rough on my skin. This lip balm is a toxin-free way to help my lips recover and keep me smiling.
What's in This DIY Lip Balm Recipe With Essential Oils?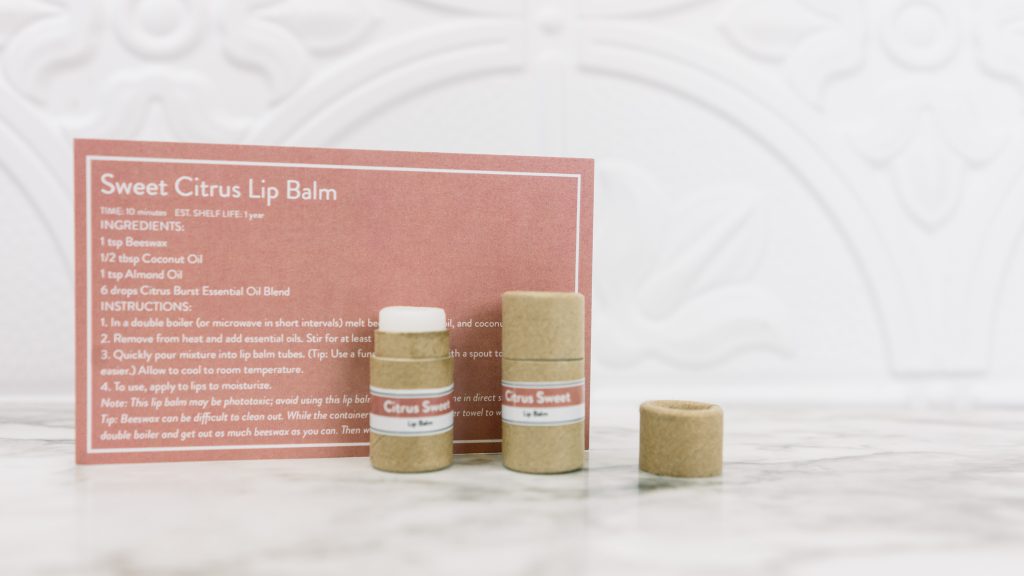 Beeswax
This recipe uses beeswax to give your DIY lip balm a smooth, creamy consistency and dilute the incorporated essential oils. Beeswax has natural hydrating abilities because it's a humectant, which will give your lips a soft and supple feel!
Almond Oil
Almond oil contains nourishing A, B, and E vitamins that boost the moisture and overall health of your lips. It also works alongside beeswax and coconut in this natural lip balm recipe to create a rich texture for your lip balm.
Coconut Oil (Solid)
Coconut oil has played a part in my natural home for as long as I can remember. While using your easy DIY lip balm, coconut oil will improve moisture, protect with its antibacterial and antifungal properties, soak into your skin, and give your lips a slight shine.
Citrus Burst Essential Oil Blend
If you could pinpoint the smell of sunshine, it would be the aroma of this Citrus Burst Essential Oil Blend! Because this blend is packed with radiant oils like lemon, lime, grapefruit, orange and bergamot, you'll get a wave of positivity and energy each time you use your natural lip balm.

Things to Remember When Using Your Sweet Citrus Lip Balm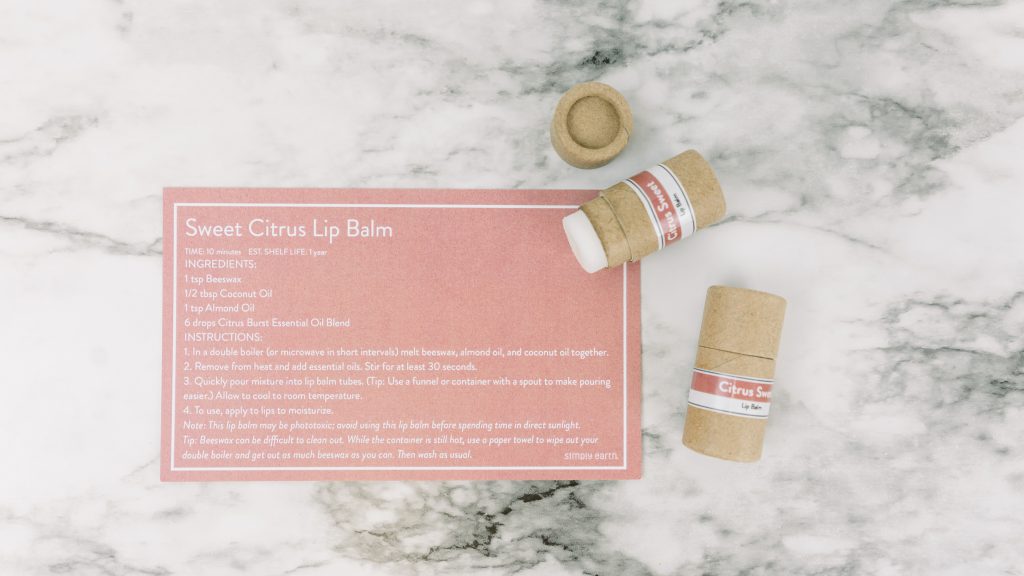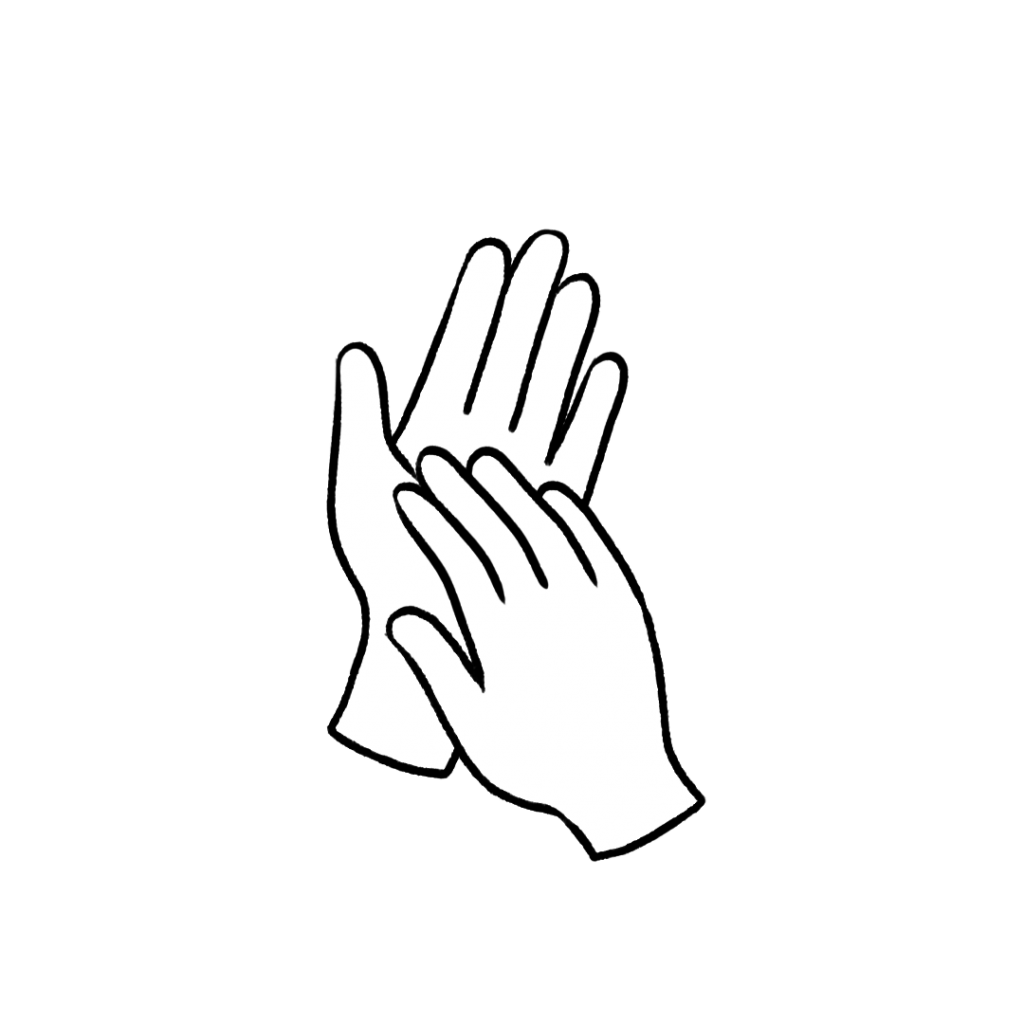 This recipe is not recommended if you have sensitive skin as some of the ingredients may cause irritation.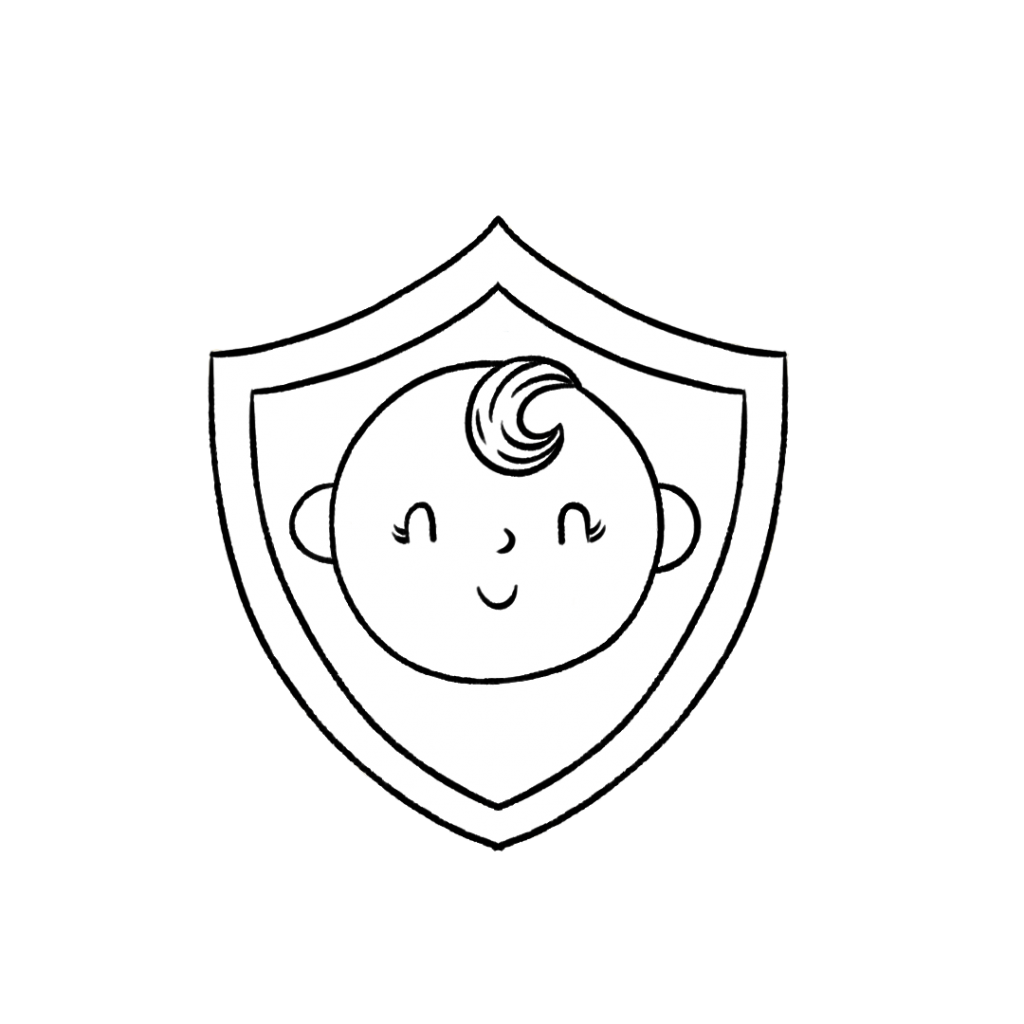 You can use your DIY natural lip balm with children over the age of 10.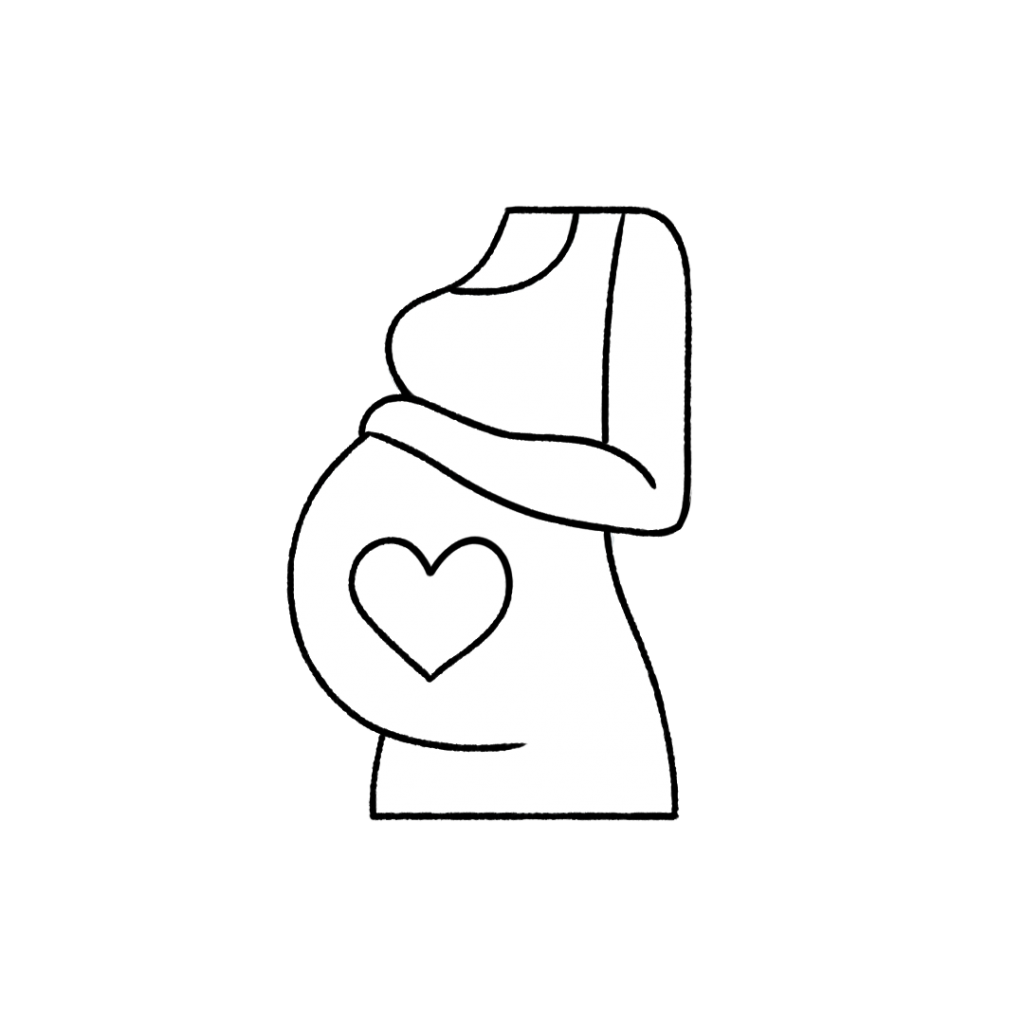 Your citrus lip balm is safe to use while pregnant.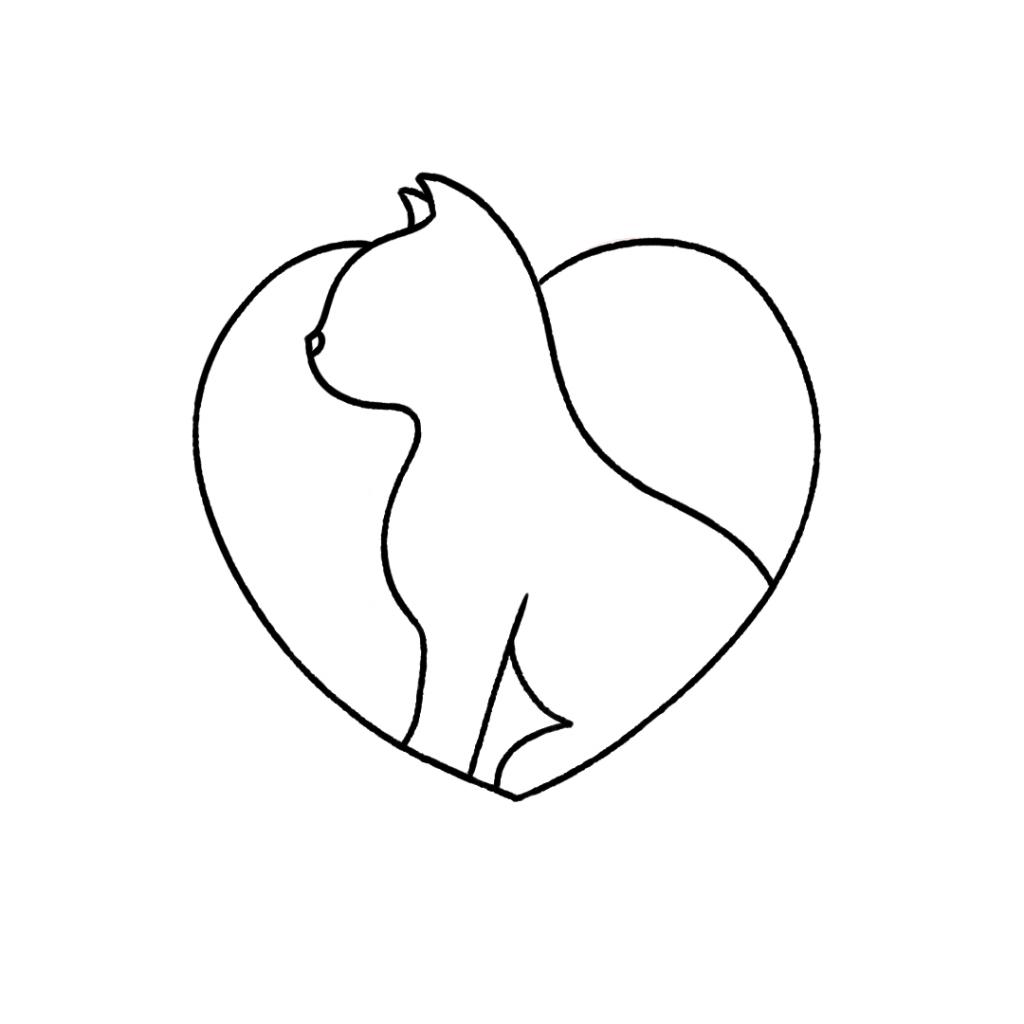 Because the oils in the Citrus Burst Blend can irritate them, avoid using your natural lip balm in closed spaces around cats. For more information on using essential oils with cats, check out this blog post.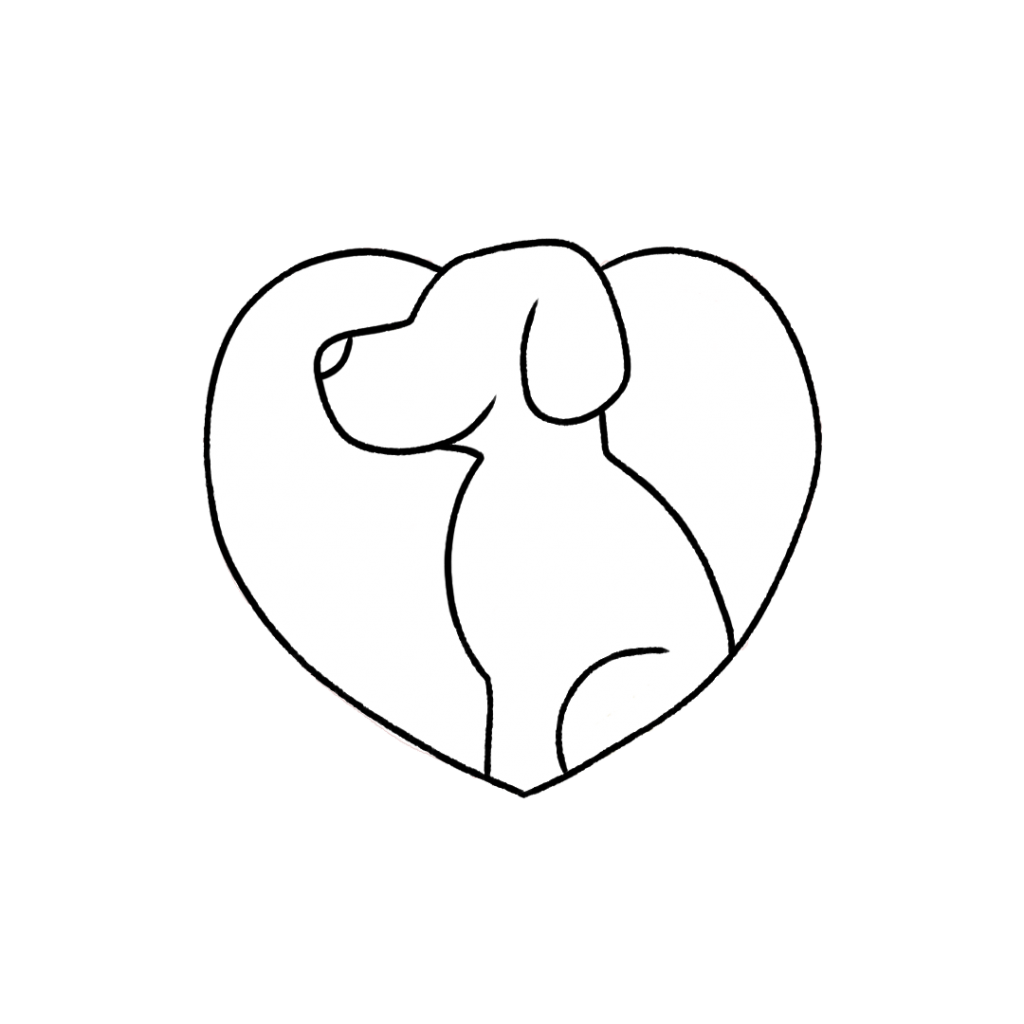 This natural recipe is safe to use around dogs. For more information on using essential oils with dogs, check out this blog post.
Avoid using your lip balm shortly before going outside as some of the oils in the Citrus Burst Blend may be phototoxic, meaning they may increase your chance of sunburn.
Never ingest any essential oil, even if it's generally regarded as safe. For more information on why we don't ingest essential oils, check out this blog post.

Please note: These statements have not been evaluated by the Food and Drug Administration. This product is not intended to diagnose, treat, cure, or prevent any disease.
Sweet Citrus Lip Balm Recipe
Sweet Citrus Lip Balm
Time: 10 minutes        
Shelf Life: 1 year
Ingredients
1 tsp beeswax

1/2 Tbsp coconut oil

1 tsp almond oil

6 drops Citrus Burst
Directions
In a double boiler (or microwave in short intervals) melt beeswax, almond oil, and coconut oil together.
Remove from heat and add essential oils. Stir for at least 30 seconds.
Quickly pour the mixture into lip balm tubes. (Tip: use a funnel or pour the mixture into a container with a spout to make pouring easier.) Allow to cool to room temperature.
To use, apply to lips to moisturize. 
Notes
This lip balm may be phototoxic; avoid using this lip balm before spending time in direct sunlight. 

Tip: Beeswax can be difficult to clean out. While the container is still hot, use a paper towel to wipe out your double boiler and get out as much beeswax as you can. Then wash as usual.
---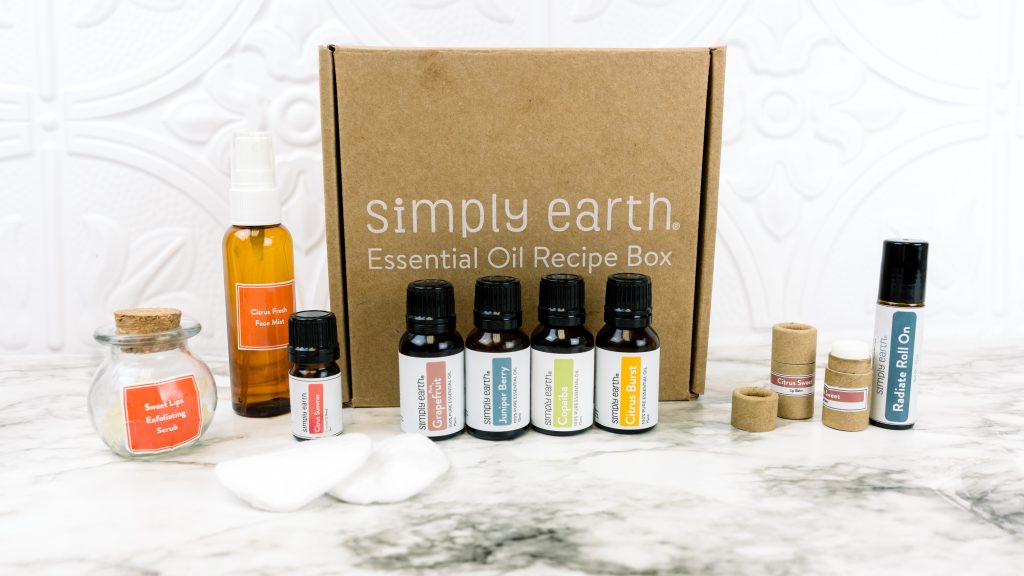 What Are Your Favorite Natural Lip Care Tips?
Now that you've mastered this Sweet Citrus Lip Balm recipe, what will you try next? Have you tried a natural lip scrub recipe? Let us know how you use natural ingredients to keep your lips healthy on social media with @fromsimplyearth or comment below!

Check out our Simply Earth Essential Oil Recipe Box for even more natural recipes. When you subscribe, we'll ship you a monthly supply of four 100% pure essential oils, six natural recipes like this one, and all the quality ingredients you'll need to make your own wonderful products for just $44.99/month. All of these goodies have over a $100 value, plus we'll give you a FREE Big Bonus Box when you subscribe. Creating a natural home just got easier.