Have you ever heard of a Frozen Facial? While researching recipes for the June box I came across the idea of Frozen Facials. Basically, a Frozen Facial is a facial blend that is frozen then applied to the face. Being frozen, it helps shrink pores to trap in moisture and reduces inflammation in the skin.
With these amazing properties, we decided to pair a frozen facial with essential oils, aloe vera, and hibiscus flowers for a facial formulated to help the skin recover from sun damage.
Here's what you'll need for this recipe
Instructions
In a small bowl add aloe vera and 6 drops of Grapefruit Essential Oil.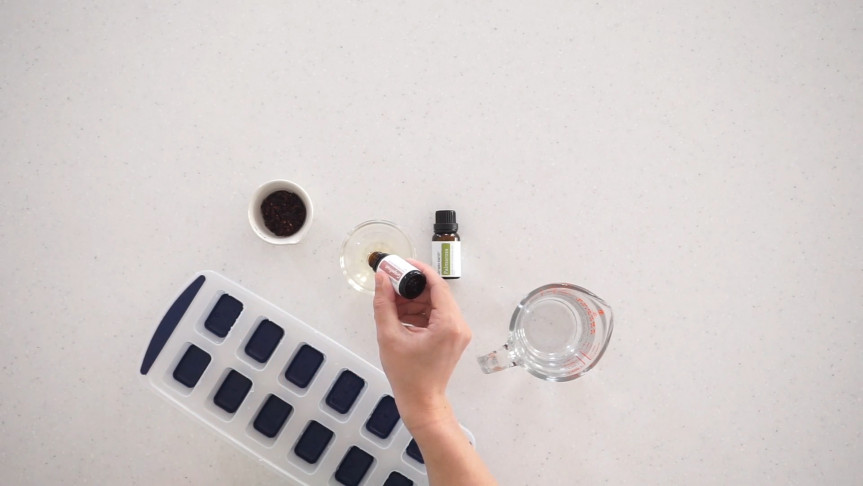 Then add 3 drops of Palmarosa Essential Oil.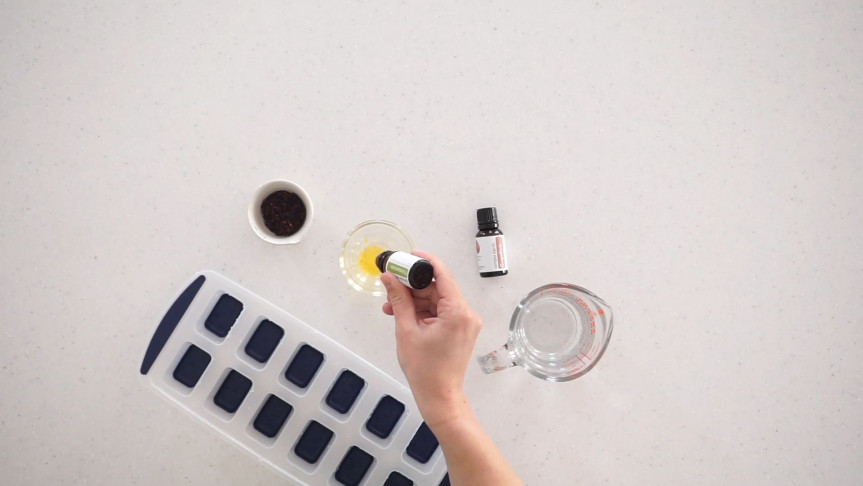 Add water to the mixture and stir.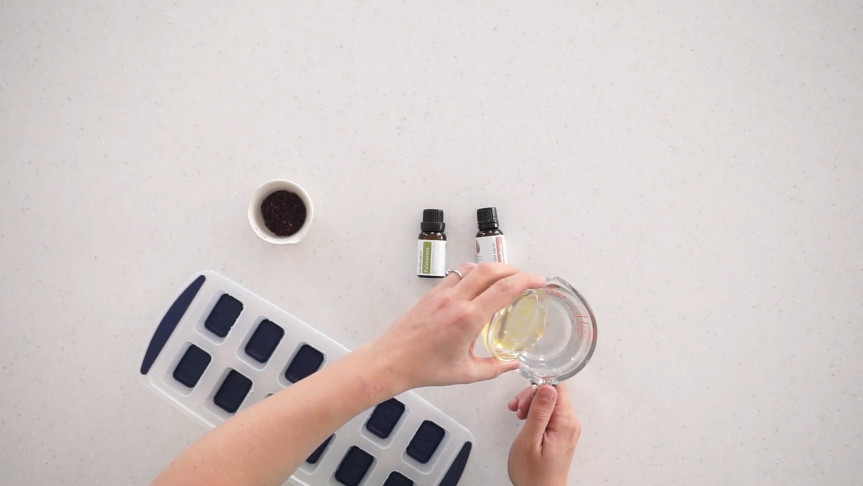 Pour mixture into ice cube tray. Divide dried hibiscus flowers into compartments. Briefly stir each compartment before freezing.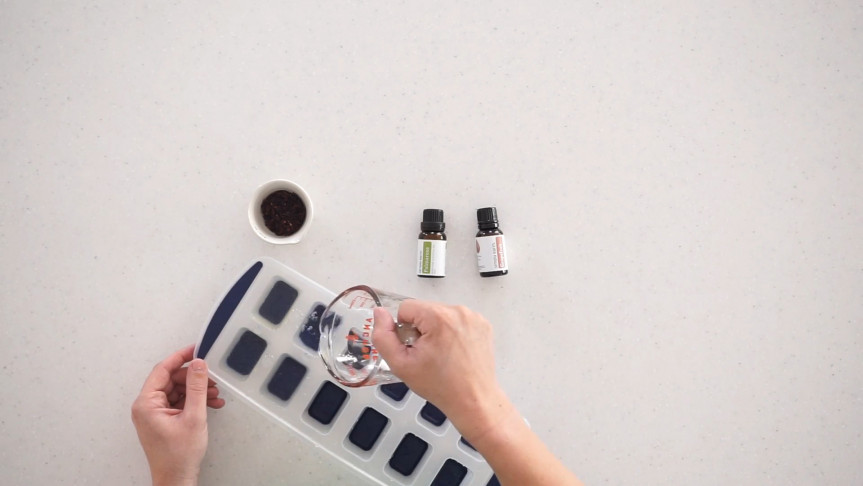 To use, apply an ice cube directly to your face or wrapped in a towel for 5 minutes or less. Use caution as hibiscus can stain your clothes.
What I love about this recipe
Aloe vera is cooling and cell regenerative, Grapefruit and Palmarosa Essential Oils promote healthy skin, and Hibiscus flowers are rich in antioxidants, revive skin, exfoliate, help prevent aging, tone, firm, and control oils in the skin. What's not to love about this recipe?

Safety and Disclaimer
Grapefruit Essential Oil may cause skin irritation, especially if the oil is older and oxidized. Use in low dilution when applying to the skin, such as in baths or massage oils. This essential oil has phototoxic qualities, so use caution before applying it to the skin on days you plan to head outdoors as it may make you more susceptible to sunburn.
Never ingest an essential oil even if it is generally regarded as safe unless under the supervision of a doctor certified in aromatherapy.
Please note: This post is a compilation of suggestions made by those that have extensively used essential oils and has not been verified scientifically with clinical tests nor reviewed by medical experts. It is anecdotal information and should be treated as such. For serious medical concerns, please consult your doctor.
Looking forward to a summer girls night? Bring this facial along, it will be sure to be a hit! Make this and more with the June Essential Oil Recipe Box!