What Do They Do?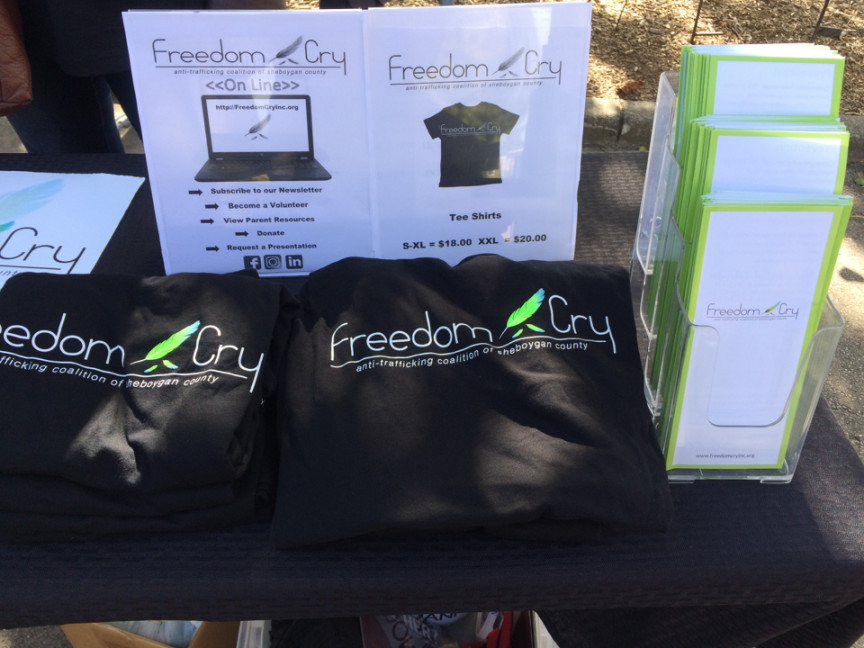 Freedom Cry began with a few concerned citizens of Sheboygan County, asking themselves, "how can we drive human trafficking out of Sheboygan County?". Their mission is to "break the cycle of human trafficking in Sheboygan County through prevention and support resources". Though their desire is to see human trafficking completely eradicated everywhere, their focus is to do what they can within their own community. They accomplish this by:
Community Awareness
Restoration Bags
Safe Home Resources
Hope's Hearts
Surveillance
Trial Process Support
Mentoring
Andrew, Freedom Cry's Presentations Coordinator, explained to me that sex trafficking is incredibly prevalent in their location of the country, however, many people in the area are unaware that it occurs within their own community. One of Andrew's roles with Freedom Cry is to bring awareness to the community through educational presentations. He speaks at events, churches, and anywhere else he is invited to present. Andrew's message is always clear: slavery still exists today; people just don't realize it.
While it is a large portion of how Freedom Cry accomplishes their goals, raising awareness and educating the community is just one thing they do. Direct victim support is another extremely impactful way Freedom Cry serves. It's also an area they plan to focus on more heavily in the future.
Though they aren't the ones going out to rescue the women and arrest traffickers (they leave that to law enforcement), Freedom Cry is notified immediately and steps in to provide help and safety. They keep Restoration Bags on hand as the first item to give trafficking victims when they are rescued. These full-size duffel bags are filled with necessities like toiletries, brand new clothes, a water bottle, a pair of shoes, a book to read, a blanket, and also a small stuffed animal.
Immediately after the individual is rescued, they work to carefully bring the survivor to a safe house or somewhere they can receive help in order to begin the healing process. This means providing information, help in the application process, and sometimes flying with the survivor so they can get out of the area and safely reach the safe house. Andrew also shared that Freedom Cry would soon love to open their own safe house in Sheboygan County!
Hope's Hearts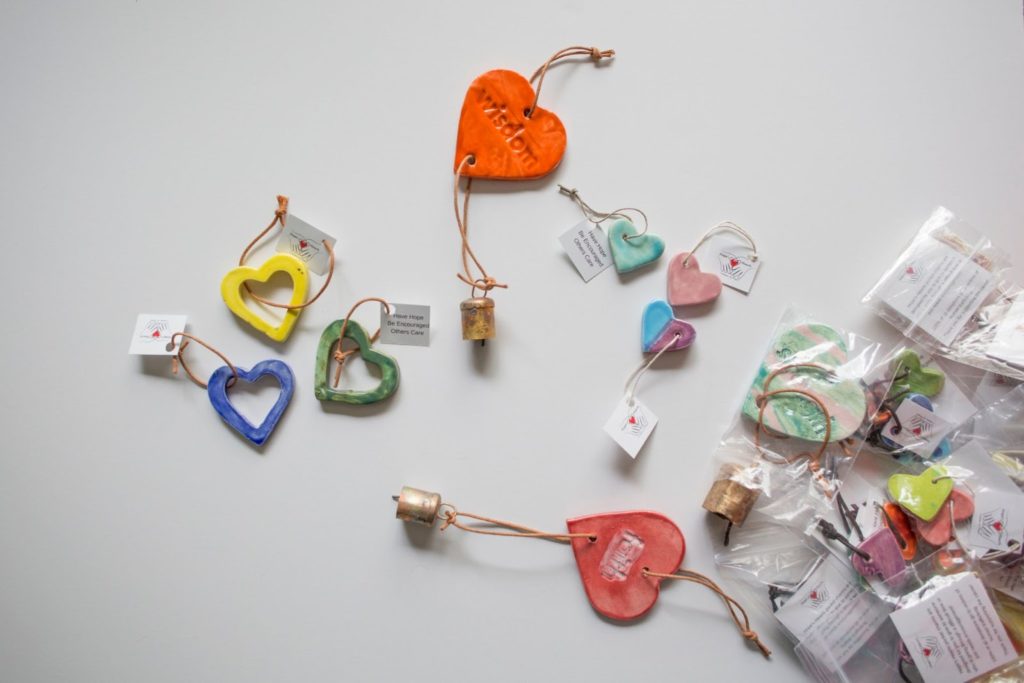 Hope's Hearts is a unique way that Freedom Cry works to offer prevention and awareness of human trafficking. Partnered with the local art center, participants create ceramic wind chimes with a crisis resource tag attached. These windchimes are then placed around the county. The hope is to encourage those who find them to reach out to the various crisis resources listed on the tag if they need help.
Freedom Cry also provides mentoring to survivors and support throughout the trial process of their trafficker. And, they monitor strategic locations within Sheboygan County for trafficking activity.
How to Get Involved
If you would like to get involved, you can learn more on Freedom Cry's website, freedomcryinc.org, and follow them on Facebook and Instagram. If you are local to Sheboygan County, attend a Freedom Cry presentation or host your own! If you are not in the area, Freedom Cry's biggest need right now is financial support which would allow them to move forward with their goal of having a safe house in Sheboygan County.
Freedom Cry is doing incredible things in their community and we are honored to be able to support them in July and August!