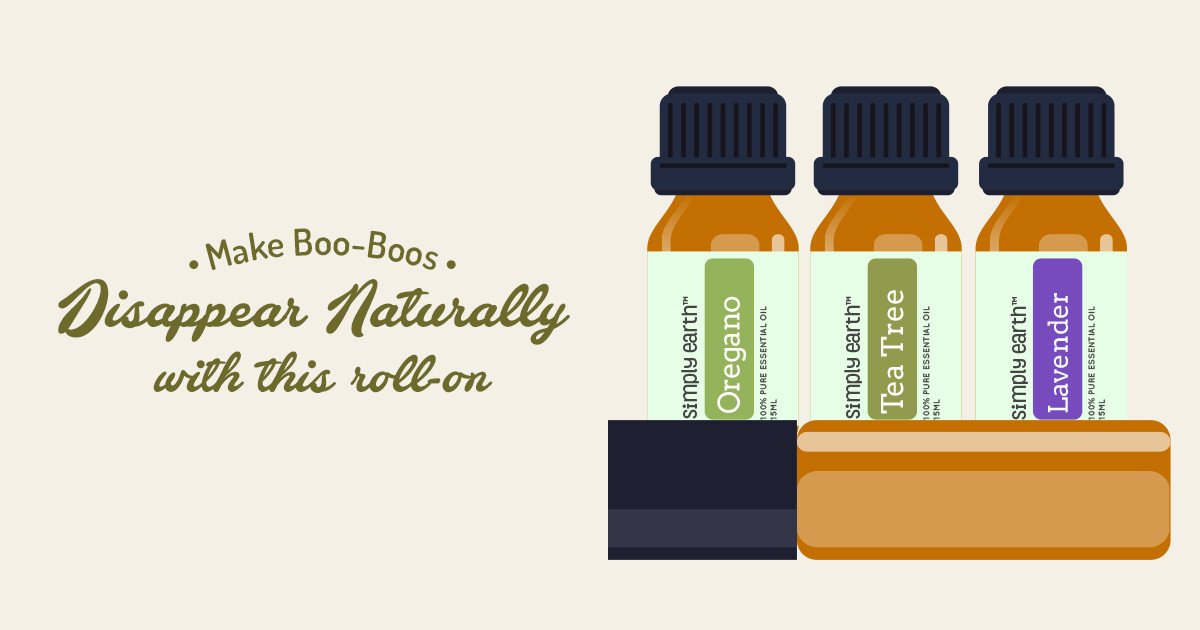 Make Boo Boos Disappear Naturally With This Roll On
Oregano essential oil is one of those oils that everyone presumes is just for eating – but that's just not true! Oregano oil is an amazing antiseptic oil that has been used since ancient times – in fact, the Greeks used it primarily in wound care! When combined with other antiseptic oils, oregano essential oil can deliver a powerful blow to bacteria and microbes in an open wound, and aid in the healing process. Try this recipe for your own minor scrapes and cuts, brought to you by one of Simply Earth's own!
Essential Oils for Cuts, Scrapes and Minor Wounds
What you need:
Directions:
In 10ml roll on bottle, combine drops of essential oils
Pour in fractionated coconut oil and press in roller ball, then twist cap tightly to close
Roll bottle in hands to gently mix ingredients
Store in cool, dark place, and use on minor cuts, scrapes, burns, and bites whenever necessary

Keep this roll on in your medicine cabinet instead of over-the-counter medications that use ingredients like petroleum jelly, and you're set!  It's important to note that oregano oil is contraindicated during pregnancy and breastfeeding, so please use caution.