Want to make your shower smell fresh and clean? We've got the perfect shower essential oil diffuser for you!
One of my favorite ways to destress and relax is to take a long shower while I sing my favorite songs as I try to wash all the day's worries away. However, sometimes showers can smell musty and it can ruin my longed-for shower moments. For times like this, I diffuse my favorite oil for relaxation- Lavender Essential Oil.
We're also showing you a new fun way to diffuse essential oils using lava rock beads. What's interesting about this recipe is that you can choose different oils to diffuse every time you shower depending on your preferred aroma or mood.
What I Love About Lava Rock Shower Diffusers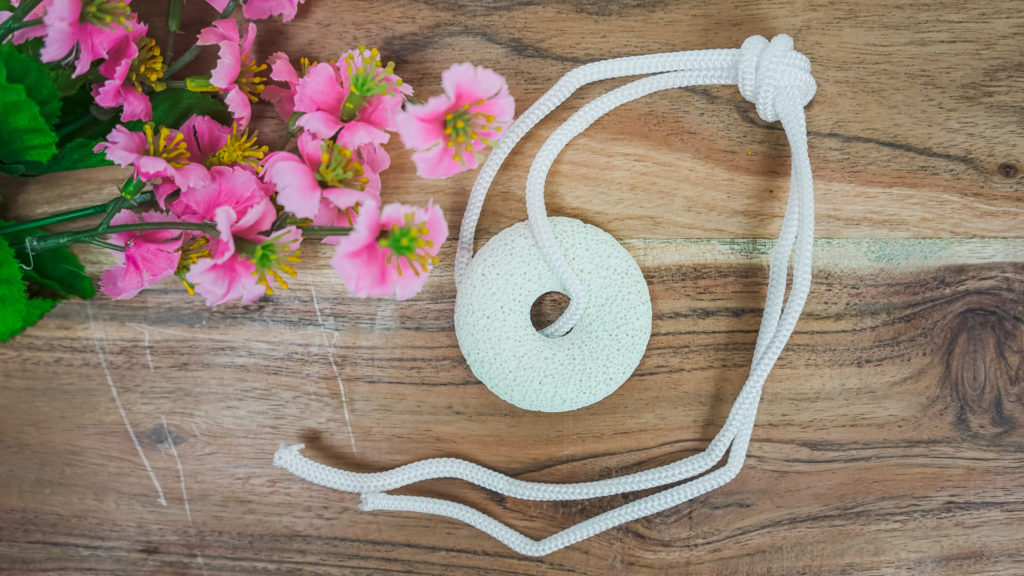 Shower diffusers like this are very easy to use in a shower plus it takes no time to prepare. I love how this bead diffuser improves my family's shower experience. It not only makes our shower room smell good but we also get to benefit from the essential oil's aromatic properties to improve our mood and overall wellness.
What's in This Shower Essential Oil Diffuser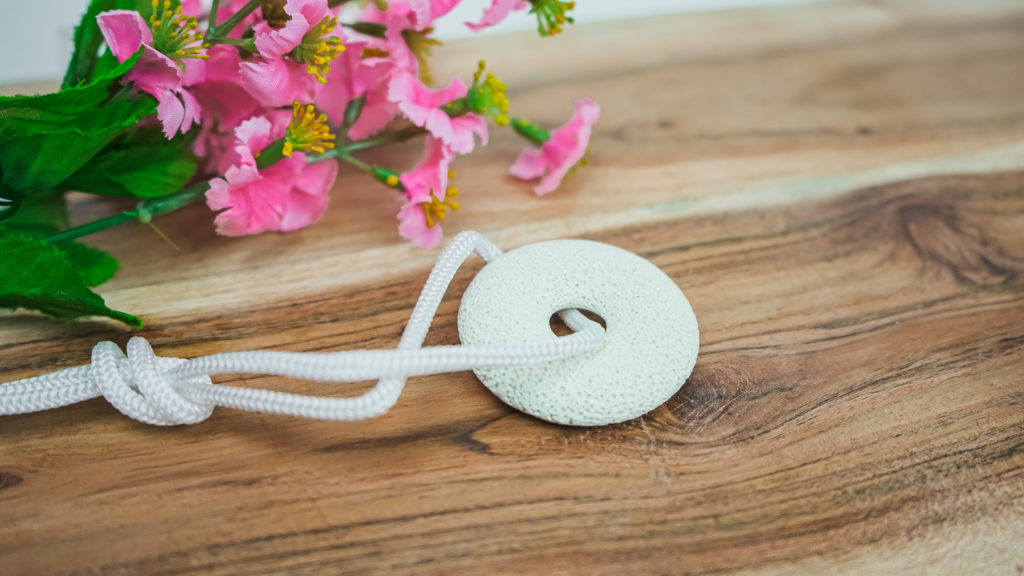 Essential Oil
Though we used Lavender Essential Oil for this recipe, you can definitely choose any essential oil of your choice. Simply Earth offers various 100% pure essential oils, whether single oils or blends. Go to simplyearth.com and pick your favorite!
Lava Rock Beads
Lava rock beads are popular as regular jewelry pieces and jewelry diffusers. For this recipe, we used lava rocks' porous nature to naturally diffuse the essential oil's aroma around the room. Plus, they came from cooled molten rock from volcanoes, aren't they cool?
String
The string is used tie your lava rock bead to your shower head (or desired place) to make diffusing easy.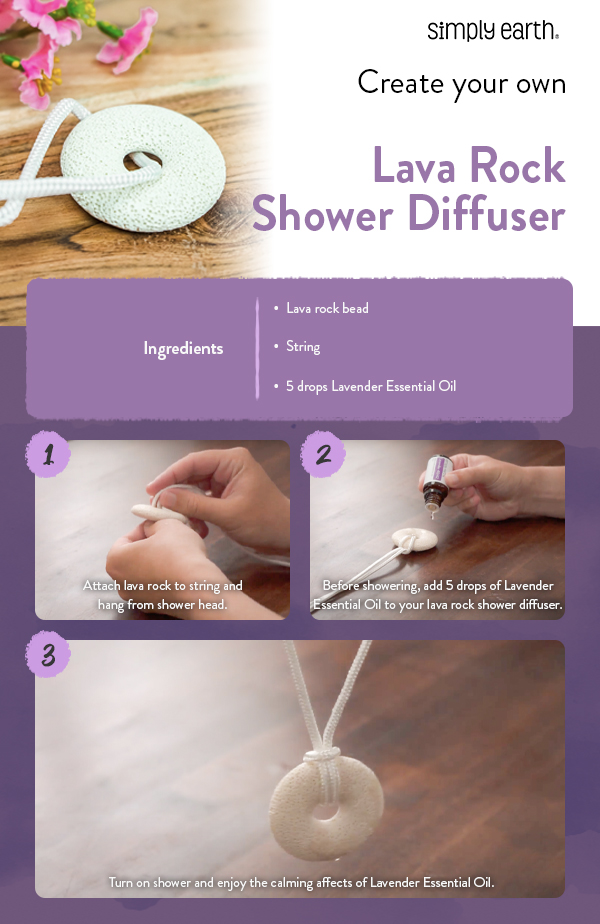 Things to Remember When Using This Recipe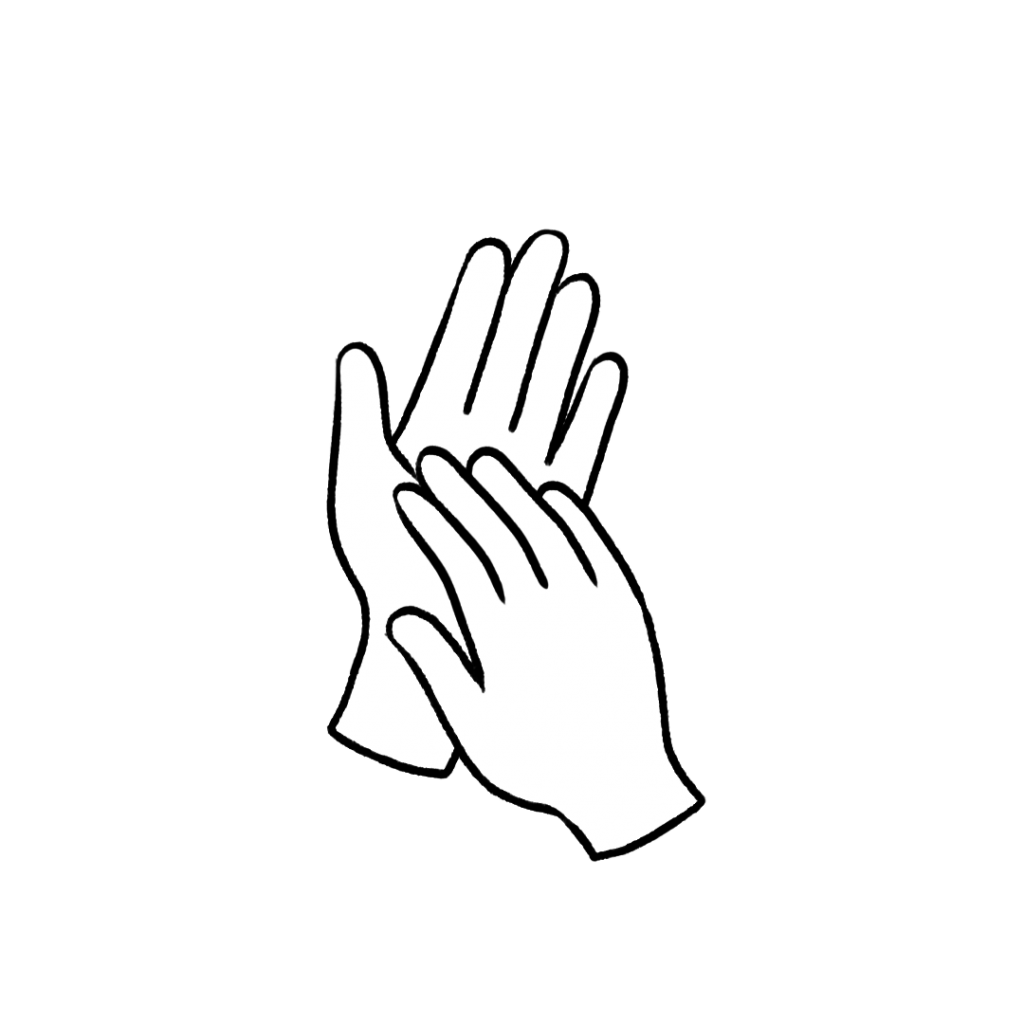 Always dilute an essential oil when using it on the skin. This essential oil recipe is unlikely to cause skin irritation when diluted properly. If the oil has been oxidized (left with the cap off for long periods of time) it is more likely to cause skin irritation. Check out this dilution chart for diluting this essential oil properly.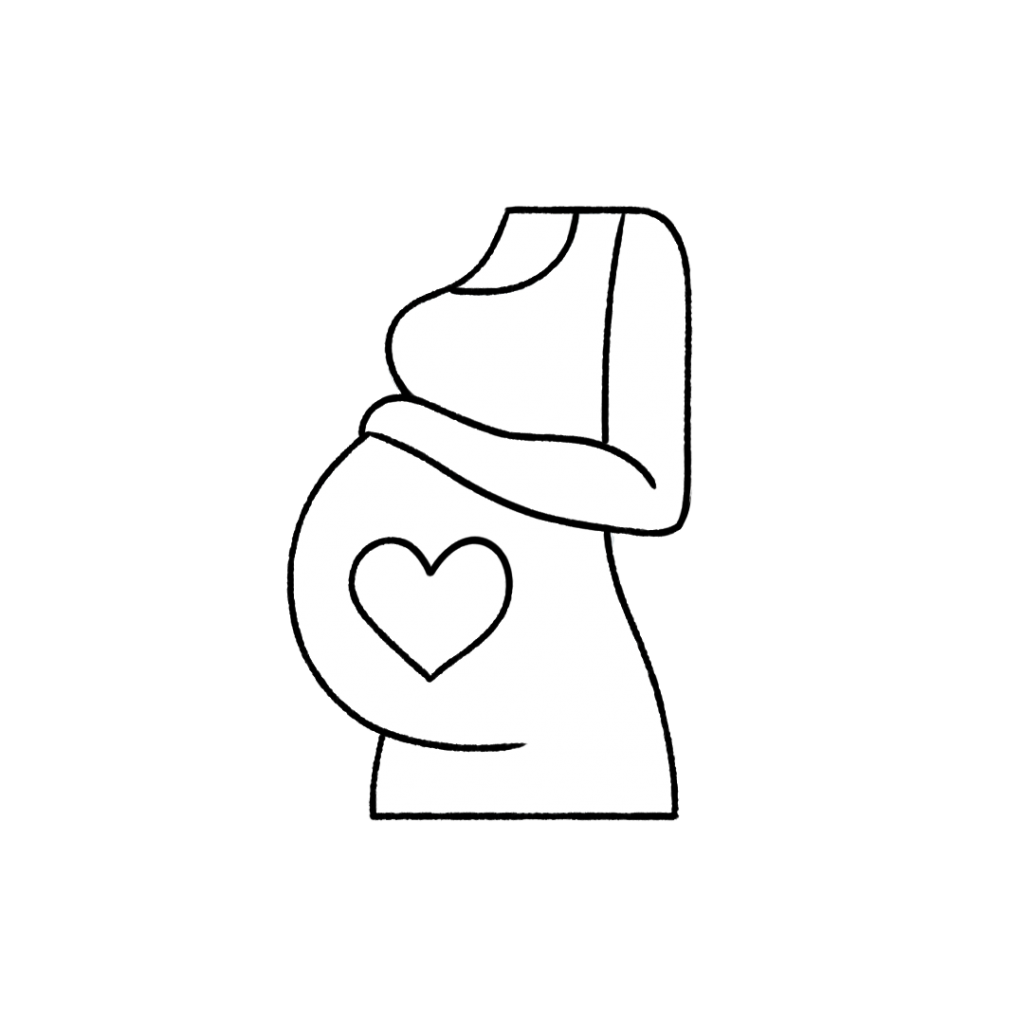 This recipe is not generally safe to use if you are pregnant. Consult your doctor prior to use.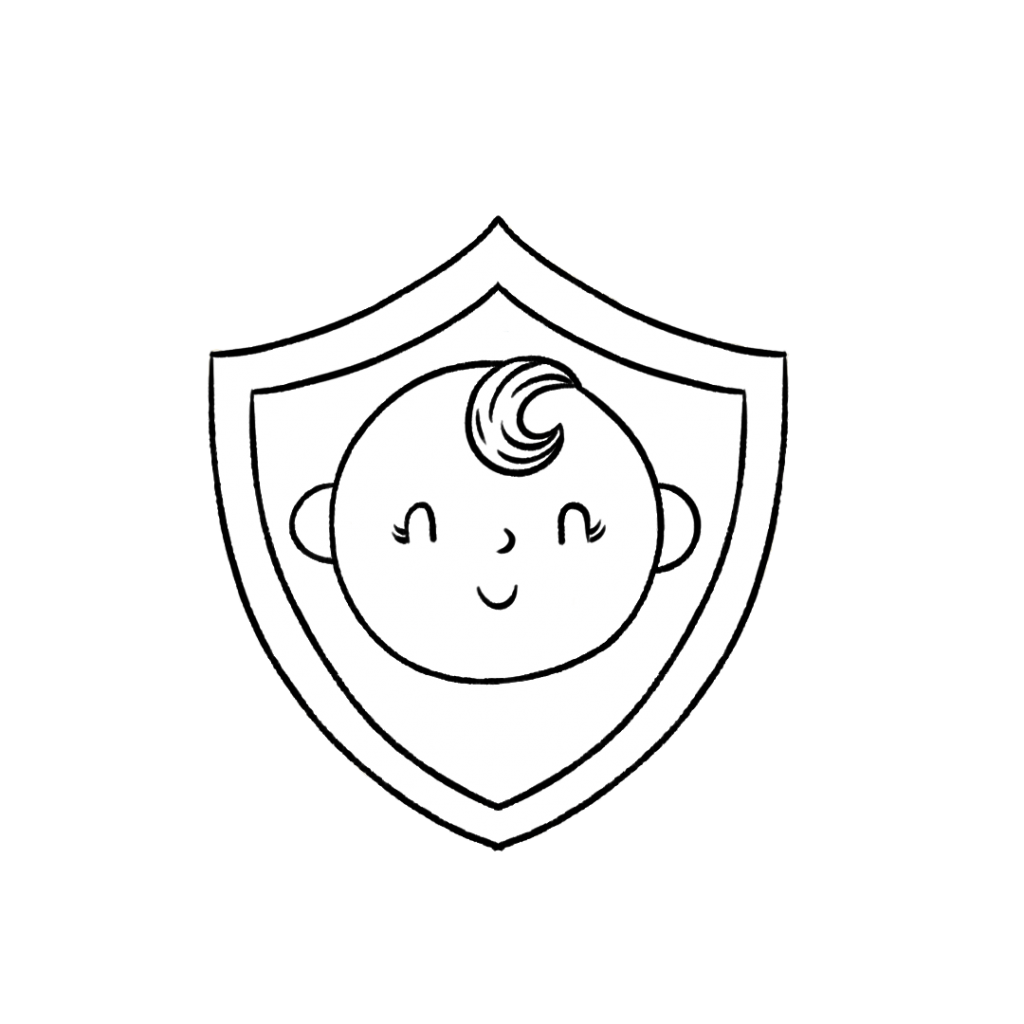 This essential oil is safe to use with kids age 2+.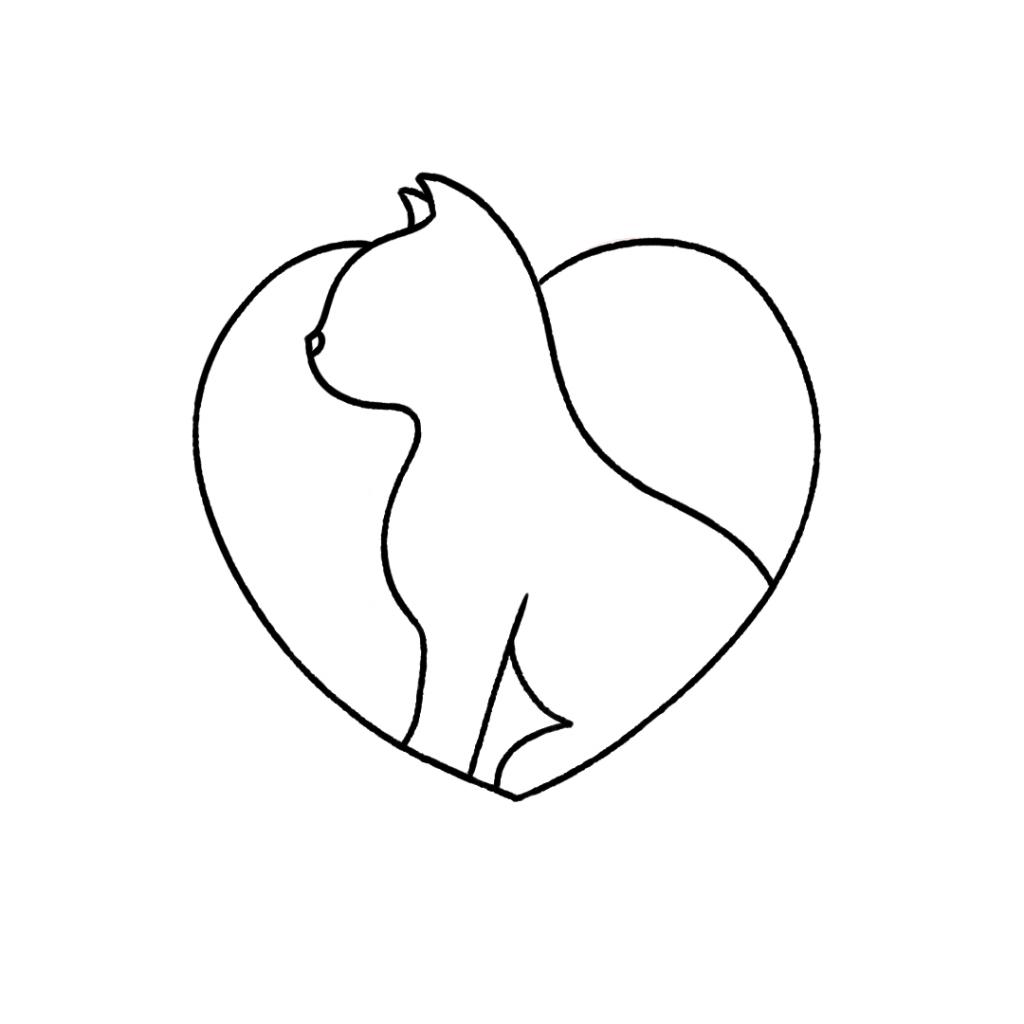 Cats may find the oils in this recipe irritating. However, we do not expect your cat to be disturbed if you use this recipe as directed. Just be mindful of your pet's behavior. For more information on using essential oils with cats, check out this blog post.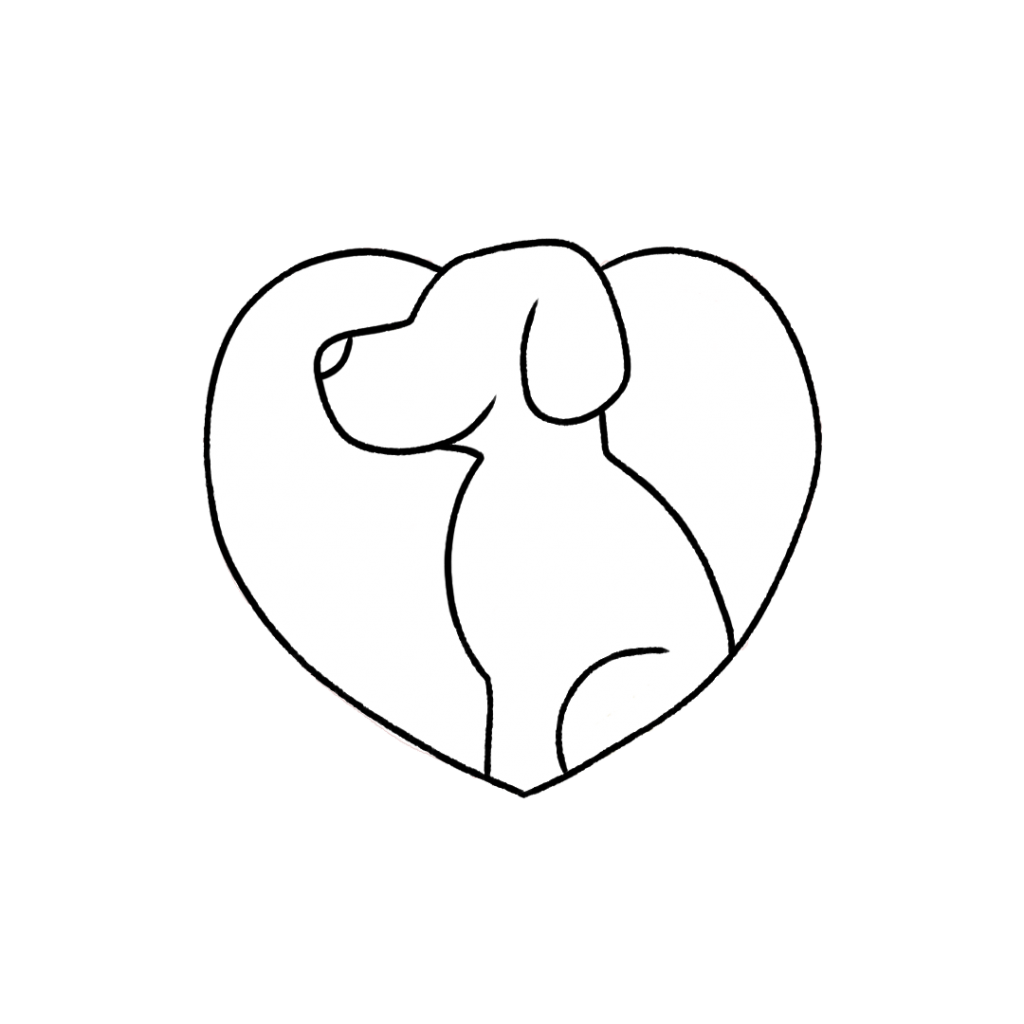 This essential oil recipe is generally safe to use around dogs. For more information on using essential oils with dogs, check out this blog post. 
We don't recommend ingesting essential oils unless under the direction of a doctor certified in aromatherapy. For more information on why we don't ingest essential oils check out this blog post.
*Please note: This post is a compilation of suggestions made by those that have extensively used essential oils and has not been verified scientifically with clinical tests nor reviewed by medical experts. It is anecdotal information and should be treated as such. For serious medical concerns, please consult your doctor. The statements given in this blog post have not been verified by the FDA
Lava Rock Shower Diffuser Recipe
Lava Rock Shower Essential Oil Diffuser Recipe
Ingredients
Lava rock bead

String

5 drops Lavender Essential Oil
Directions
Attach lava rocks to string and hang from shower head.
Before showering, add 5 drops of Lavender Essential Oil to your lava rock shower diffuser.
Turn on shower and enjoy the calming effects of Lavender Essential Oil.
A Shower So Fresh and So Clean!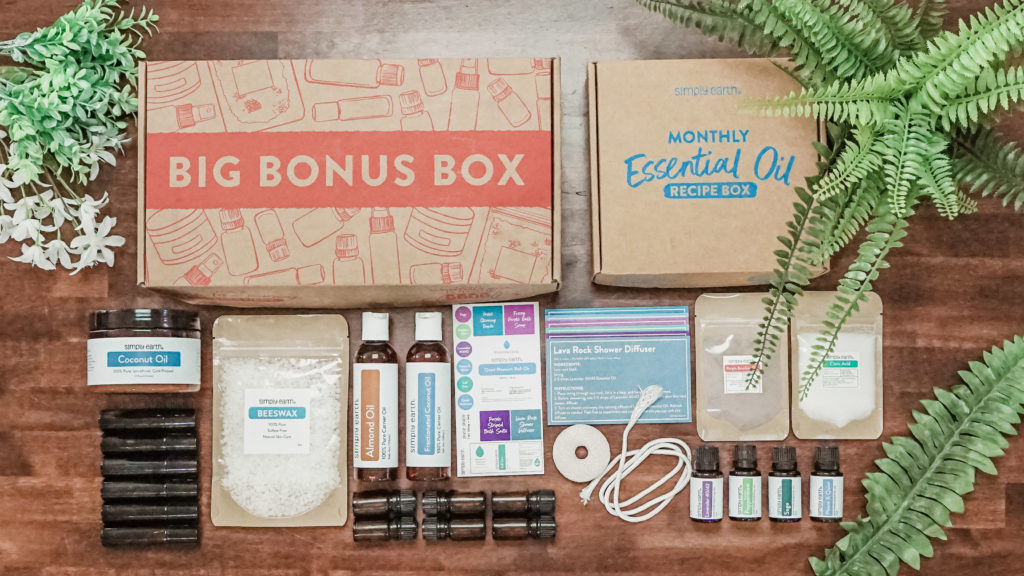 Like any room in your home, you want your shower to also smell great! You can diffuse essential oils with air-purifying properties like Peppermint, Lavender, and Lemon for this recipe. What essential oil or blend would you diffuse first? We'd love to hear about it on social media with @fromsimplyearth and in the comments below!
To learn more about how to use essential oils, check out our Simply Earth Essential Oil Recipe Box. When you subscribe, we'll ship you a monthly supply of four 100% pure essential oils, six natural recipes like this shower essential oil diffuser recipe, and all the quality ingredients you'll need to make your own wonderful products for just $44.99/month. All of these goodies have over $100 value, plus we'll give you a FREE Big Bonus Box when you subscribe. 
Subscribe today to learn how to use essential oils!